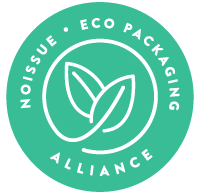 Sustainable lifestyles are on the rise. As more people become more environmentally conscious, switching sustainable lifestyles is increasingly becoming more popular. Sustainability is in. And for good reason! When it comes to saving the planet, it's the collective efforts that make substantial differences in the long run. And the good thing about sustainable living is that it can be as simple as making small adjustments in your habits, or switching to more circular products. And if you're looking for a good place to start your circularity journey, Biocasa has just what you need.
Based in Australia, finding eco-friendly solutions is what Biocasa is all about. With sustainability progressively being at the forefront of customers' mindsets, finding eco-friendly solutions to our everyday needs is more essential than ever, whether that's opting for low-waste shampoo bars or avoiding single-use plastics. And that's something that Francesco and Valentina, the pair behind Biocasa, can completely understand.
It was in the middle of the pandemic that Francesco and Valentina started their online store for that very purpose: to source the best earth-friendly, high-quality solutions to help anyone live more sustainably without compromising on convenience. They started with a simple precedent: there would be no plastic in any of the products on the website. Then, they started sourcing for natural and organic alternatives for products that everyone uses: soaps, shampoos, and kitchenware, to name a few. To top it all off, they've made it a point to use circular packaging with the help of their noissue Tape and Stickers, which they've customized with their own logo!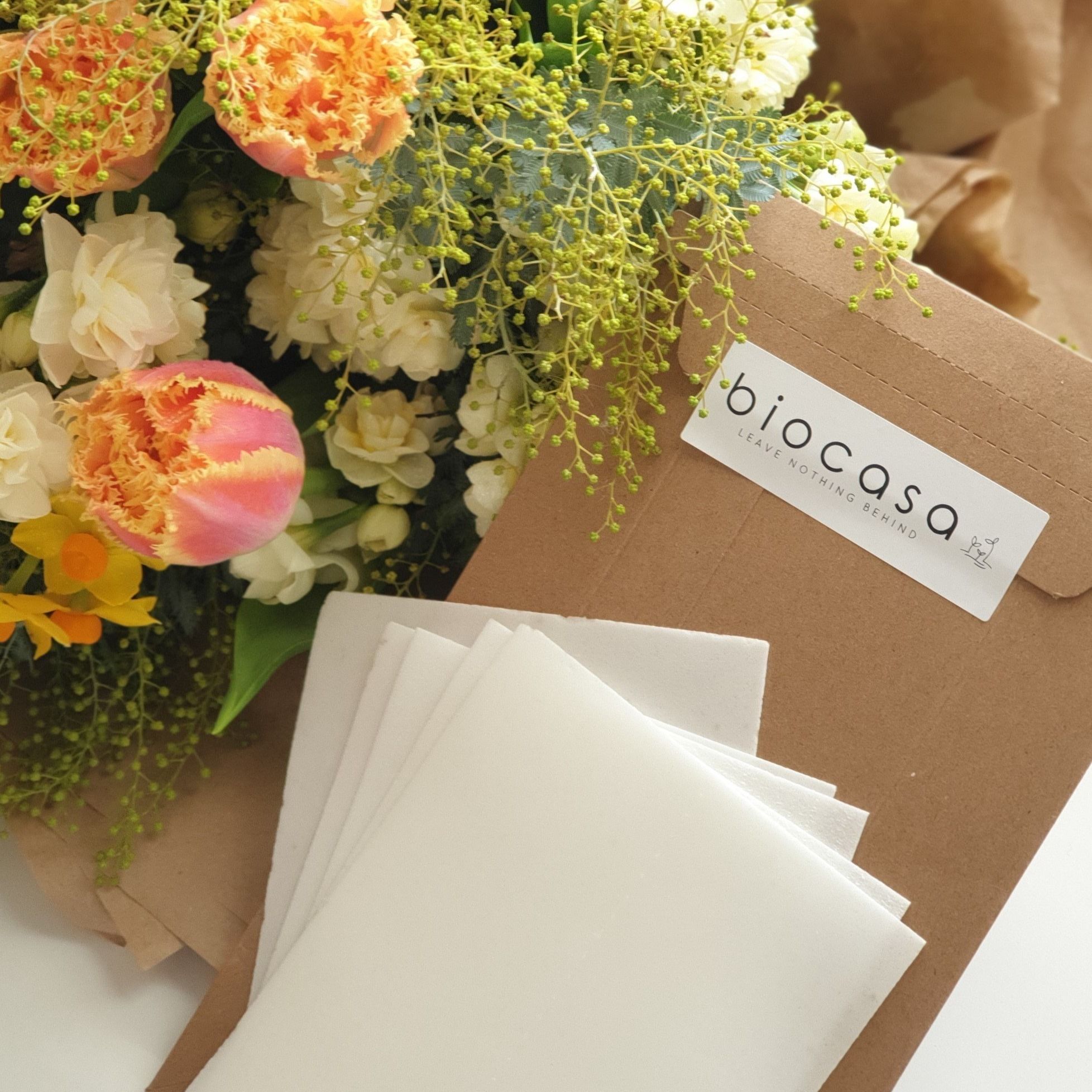 Francesco and Valentina have always been supportive of the circularity movement, even before starting their brand. It was a few years ago when they were really confronted by the sheer volume of waste that our current habits generated, and immediately started reevaluating their lifestyles to be less harmful to the environment. They started by detoxing their own home, purging out products that caused unnecessary waste. Then they started over, rebuilding their lifestyle with carefully selected products that were kinder to the planet. Once they found products that they truly loved, they decided to officially launch their own brand, to help other families undergoing the same journey!
Today, Biocasa's mission is the same: to make sustainable living accessible for anyone, without having to compromise on convenience and quality. The brand operates on two credos: sustainability made easy, and leaving nothing behind, both of which they implement in every step of the business. With Biocasa, they hope to help families just like theirs who are hoping to reduce their carbon footprint, to overall build a cleaner, healthier world for future generations. Everything Biocasa is carefully curated by Francesco and Valentina themselves from products around the world to ensure the very best for your family, and for the earth!

"We strive to help families reduce their footprint and the amount of waste generated every day with eco-friendly solutions that adapt to your life."
Sustainability runs from beginning to end in Francesco and Valentina's business. This particularly means using products in our day-to-day that leave the smallest trace possible—almost as if they were never even there! Their sustainability framework runs three ways: that each product isn't harmful to the user or to the planet; that its packaging is either compostable or recyclable; and that its supply chain is respectful to its workers and the environment.
And when it came to their packaging, the very same principles applied, which was why they were thrilled to come across noissue! With their water-activated Tape and compostable Stickers, Francesco and Valentina were happy to be able to deliver on their promise while elevating their branding at the same time!

"Our intrinsic focus on products that leave the smallest trace possible "forced" us to make sure that also our shipping was 100% plastic-free (obviously) but also home compostable and we found in noissue the perfect partners for all of our stickers."
To take their mission further, they've also joined the Eco-Alliance community at noissue, where they're able to contribute to climate action initiatives in areas of need with every order! Being part of the Eco-Alliance also puts them alongside other small businesses around the globe that share the same mission of building a better future for the planet.
At Biocasa, they regularly offset their carbon emissions and reuse packaging materials wherever they can. Finally, they also operate on clean energy, courtesy of the solar panels they've installed at their store!
Everything you'll find at Biocasa is curated with the utmost care and consideration, and that's what most sets them apart in the industry. Customers can be confident that they'll find the best environmentally responsible alternatives to everyday products that are also of the best quality. Besides being natural and organic, Francesco and Valentina go the extra mile to minimize their waste from start to finish.
But it wasn't always the easiest journey, particularly with launching in the middle of the pandemic. Safety restrictions were a challenge, particularly being unable to meet with customers in person and share their sustainability mission.

They've since managed everything online so far, and for those who also hope of starting their own businesses, their foremost advice is to do research—lots of it. Don't settle until you've found a product and a mission that you're truly passionate about, and it'll eventually come through to the right community! Finally, they emphasize on being genuine and transparent—it'll always be appreciated.
It's definitely helped their journey so far, and one of their most memorable customer stories came from a husband who'd switched out his regular laundry detergent to an alternative from Biocasa. His wife couldn't tell the difference, and was delighted to help the planet at the same time! It's one of those stories that's kept them continuing on their mission everyday.
With their commitment to building a better future for the planet one small change at a time, Biocasa's journey is definitely one we're supporting to the end!
---
Find more of Biocasa here:‌‌‌‌‌
‌‌‌‌‌‌‌‌
Website:‌ biocasa.com.au
Instagram: @biocasa_au
If you enjoyed this read, we bet you'll like last week's feature too: Mallow Love by Dane: Finding Positivity Through Handmade Clay Jewelry
Want to share your story? We'd love to hear it! Join the Eco-Alliance here and share your deets with us here to get a chance to be featured on The Wrap!