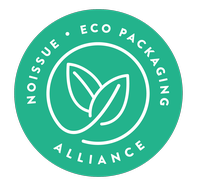 You know that lots of love and care were put into something when it's made by hand. It's special and unique because there's a guarantee that no other piece would be like it. Without a doubt, anyone who will receive this will feel special and appreciated.
Our featured artist today, Adrienne Monteverde, brings joy to her customers through her bespoke, hand-drawn and painted illustrations. She specializes in weddings but also offers custom illustrations to immortalize anything that is of importance to you; from other momentous events to important possessions, food, flowers – the list just goes on.
Read on as this talented artist chats to us to share her love for art and how she used it to create her own brand.
In Adrienne's own words:
"My name is Adrienne Monteverde, I am based in Sydney, Australia and I create hand-painted watercolour illustrations, specialising in bespoke wedding illustrations for the bridal market."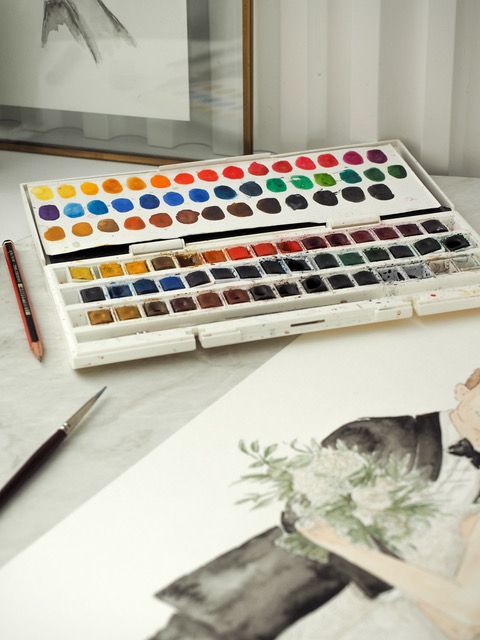 "I am a true creative at heart and I have a deep love for every facet that design brings to everyday, whether it be the endless bounds I can explore for my career & business, to the beauty I can surround myself through my home and personal life."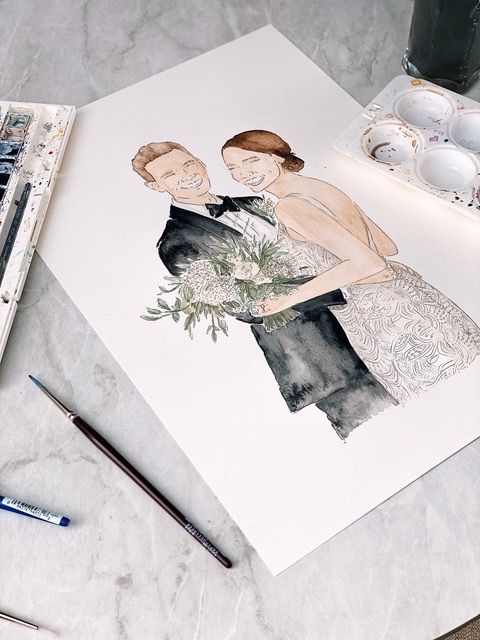 "Starting my brand came very naturally, I have been an artist at heart for my whole life, I would paint for hours on end, even as a young girl. Since I could remember, I had also always envisioned working for myself, so quite literally overnight I decided to take a chance to represent myself and share my art publicly. The work I do is something that is second nature to me so it was truly not even a question as too 'if', but to 'when' I would start my business."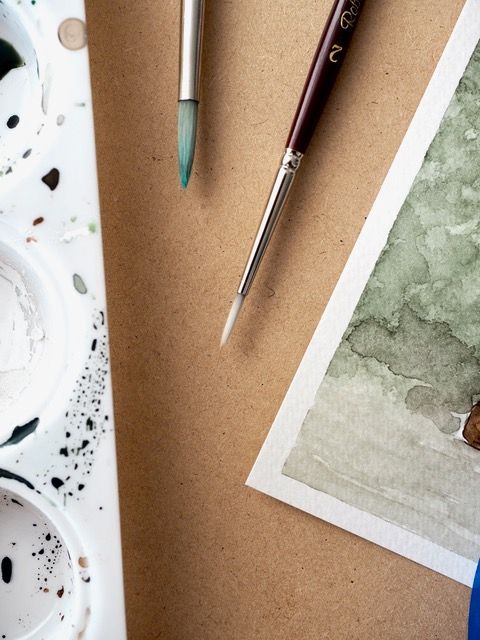 "Art to me is an incredible way to evoke meaning & emotion, and I do this by creating art that represents special moments & memories of peoples lives and the world around us. I also have a true love and desire to keep hand-made expertise alive, with technology taking over so many industries today, we are seeing the decline in the appreciation of skilled trades, I want people to appreciate the craftsmanship of something that is hand-made with skill, expertise and quality. "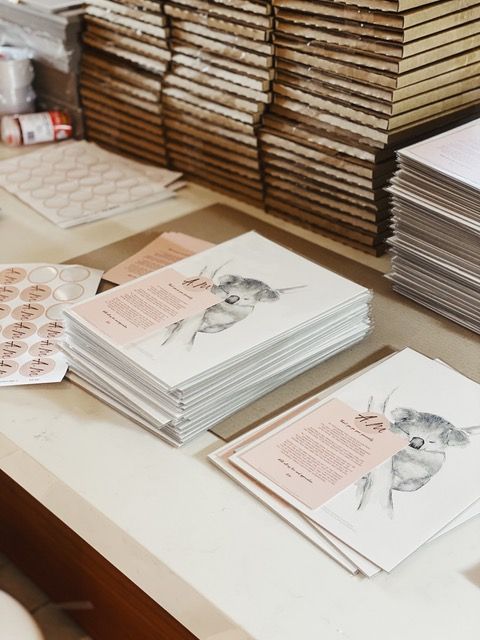 "Being self-employed is most definitely the biggest struggle, especially as a 1 women team. I work alone in a studio everyday so as you can imagine keeping motivated and continuing to grow and innovate without the support of another team member is always challenging and I am still learning everyday.
I have found that being apart of business communities is a absolutely huge help, there are so many resources out there especially for female businesses, that connect you with like-minded women and also share valuable information for running a business as well. Not to mention podcasts are my lifeline, if I am ever feeling like I need a push, a great podcast can really put me back into that innovative and enthusiastic headspace that you can really loose when you work alone."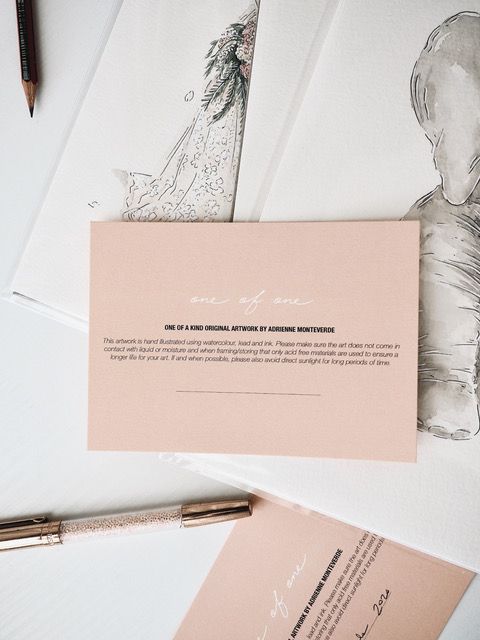 "Honestly, its my clients! I am so lucky to have a wonderful community of supportive followers that have been so kind throughout my journey. I receive the most amazing messages all the time from clients who have experienced such an emotional reaction receiving my art, and that beautiful moment that I have been able to evoke in that person is why I keep doing what I do."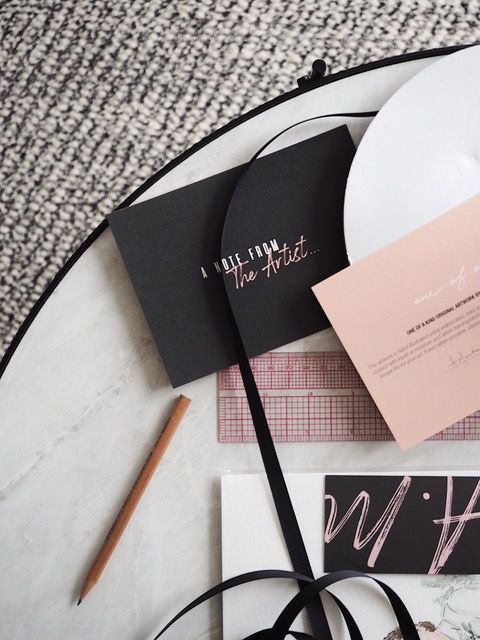 "Maybe growing up in such a beautiful country has brought me up to appreciate and want to care for the land I live in, but I think its a no brainer to be quite honest! I see so much beauty in our country so personally and professionally I find it important to make conscious decisions for everything I do, whether it be reducing my waste, supporting local… all those small efforts make true change. I also think it is important for small business owners not to give themselves a free pass because we say 'don't have the budgets for bio resources'. We make up 99.8% of the Australian economy so imagine if every small-medium business adopted some sort of sustainable process, imagine what sort of incredible change that could make today and for the future!"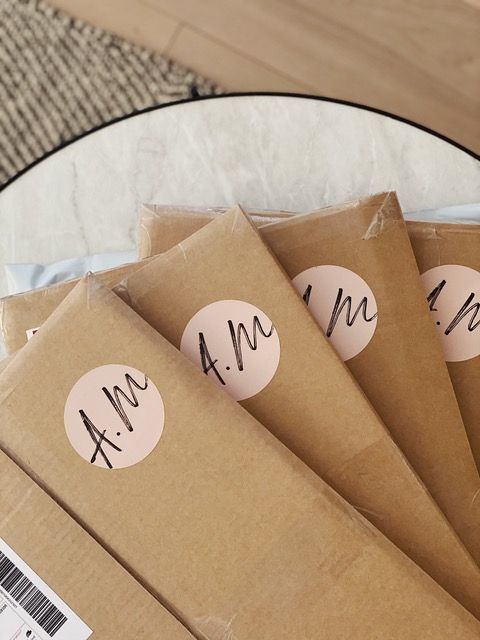 "My business is very new so this is an ongoing process of change for me, however my product and service uses minimal resources and therefore enabled me to control my waste very well. I am also in the stage of designing new packaging which now includes the noissue tissue, and I cant wait to include more from the noissue range."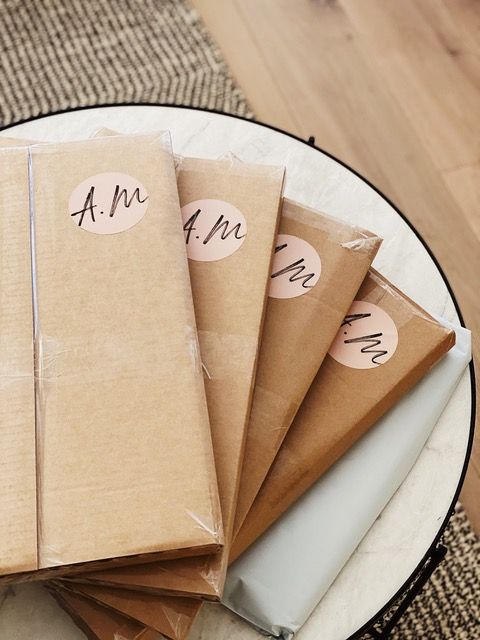 "My products are all bespoke and made-to-order, so it really was not even a question that the packaging truely had to compliment the product. Most of my orders are actually given as gifts which was why it was extra important to me that the packaging really provided that beautiful first impression for the person receiving the product."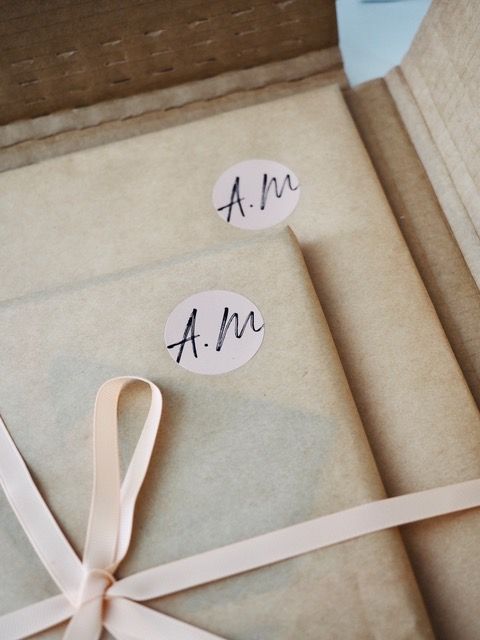 "To be frank, noissue is one of the few businesses that truly make it simple and affordable to purchase a sustainable branded product. The template design generator is so easy to use and I loved that I could basically see exactly what my product would look like before receiving it! Not to mention the whole brand is incredible with the 'plant a tree' initiative, why would I not want to back a positive brand like that!"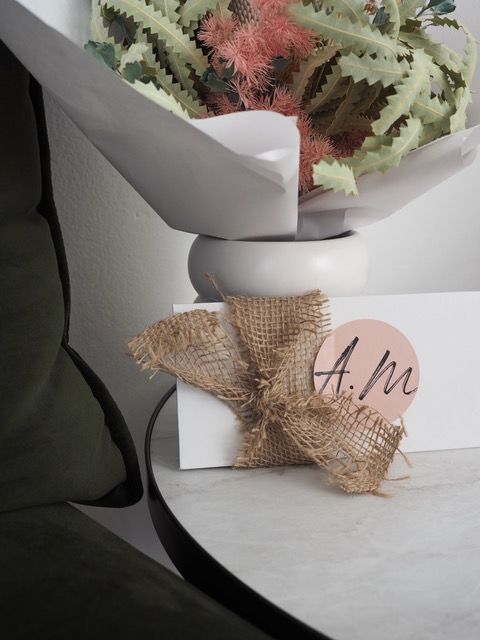 ---
Find more of Adrienne Monteverde here:
Website: adriennemonteverde.com
Instagram: @byadriennemonteverde