Racquel René, a graphic designer and illustrator currently residing in the City that Never Sleeps - NYC, found her passion of working with startups and small biz while still in college.
She has a love for bringing visions to life through beautiful and thoughtful designs and enjoys collaborating with other creatives who thrive and understand the value of good design.
When she's not working on her next project, Racquel can be found doing fun things that you would enjoy too; like picnics, creating playlists, and hopping around farmer's markets and local shops.
Get to know our featured creative as she tells us a bit more about her design inspirations and what it's like working with Wick and Maple on their beautiful collaboration:
"A bit about myself: I currently live in Brooklyn, NY, but I was born and raised in Columbus, OH— where Wick & Maple is based! I graduated with my BFA in graphic design a little over a year ago, and I have been fully freelance ever since."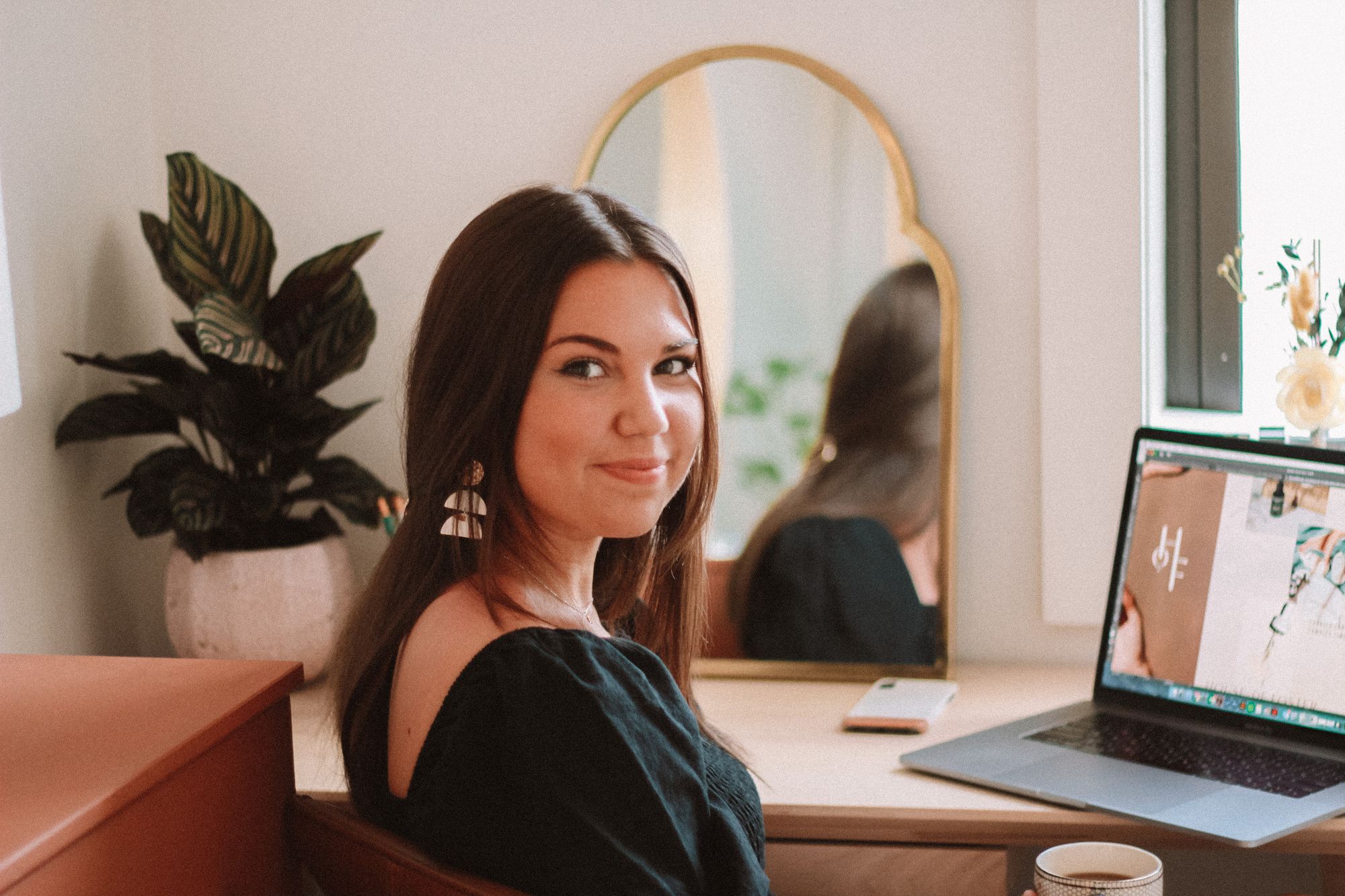 "I knew that working with passionate entrepreneurs was always something I wanted to do, so I was very excited when Selah reached out to me for design support. I've worked with many small businesses in Columbus, so I believe Selah heard of me through the local small business community and liked the work she saw, so when it came time for a brand refresh, she contacted me!"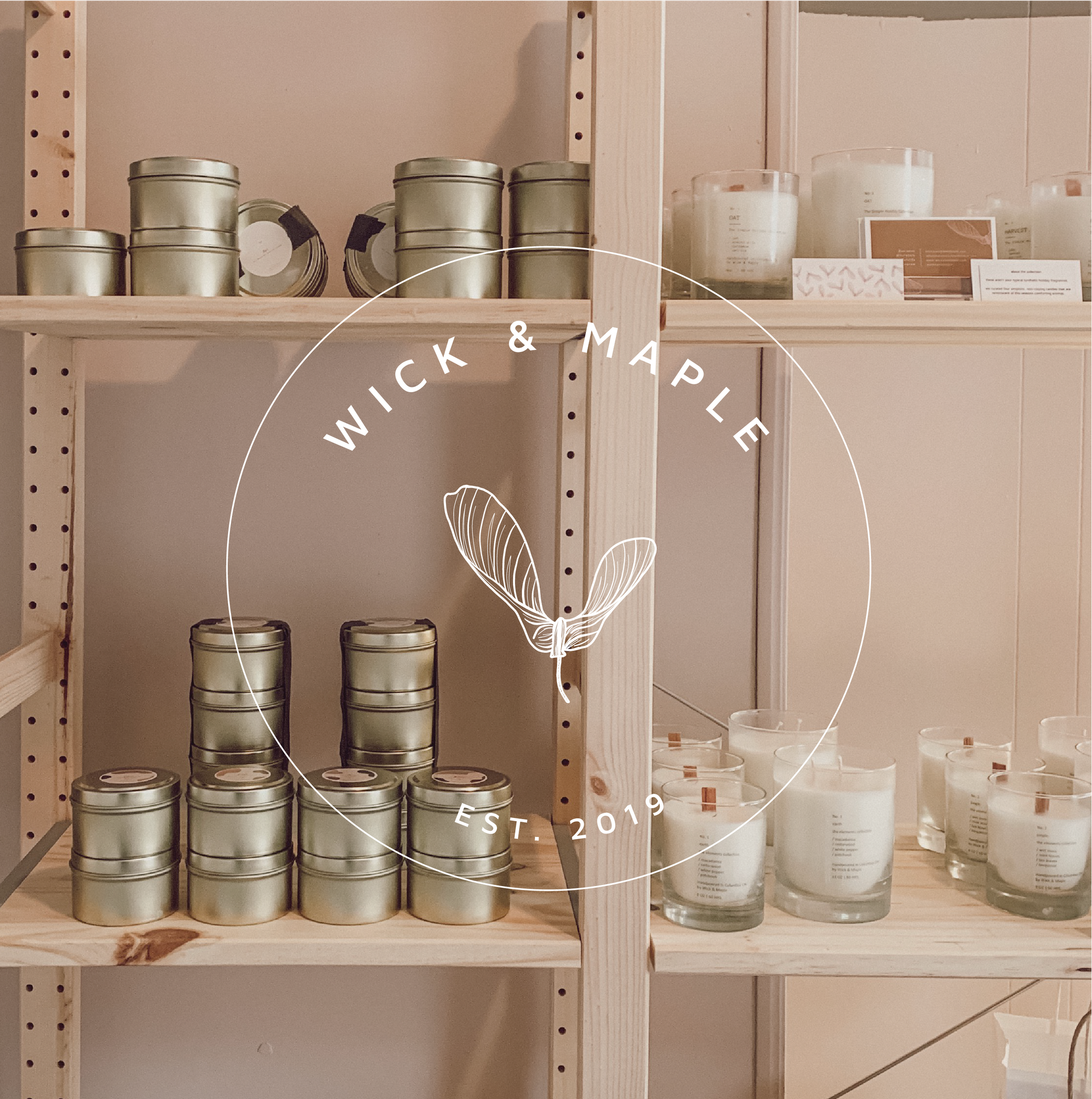 "My design style is minimal, elegant, natural, and approachable. My designs sit somewhere between vintage and modern— I love bridging the gap by including nods to beautiful designs of the past and giving them a refresh for the modern world."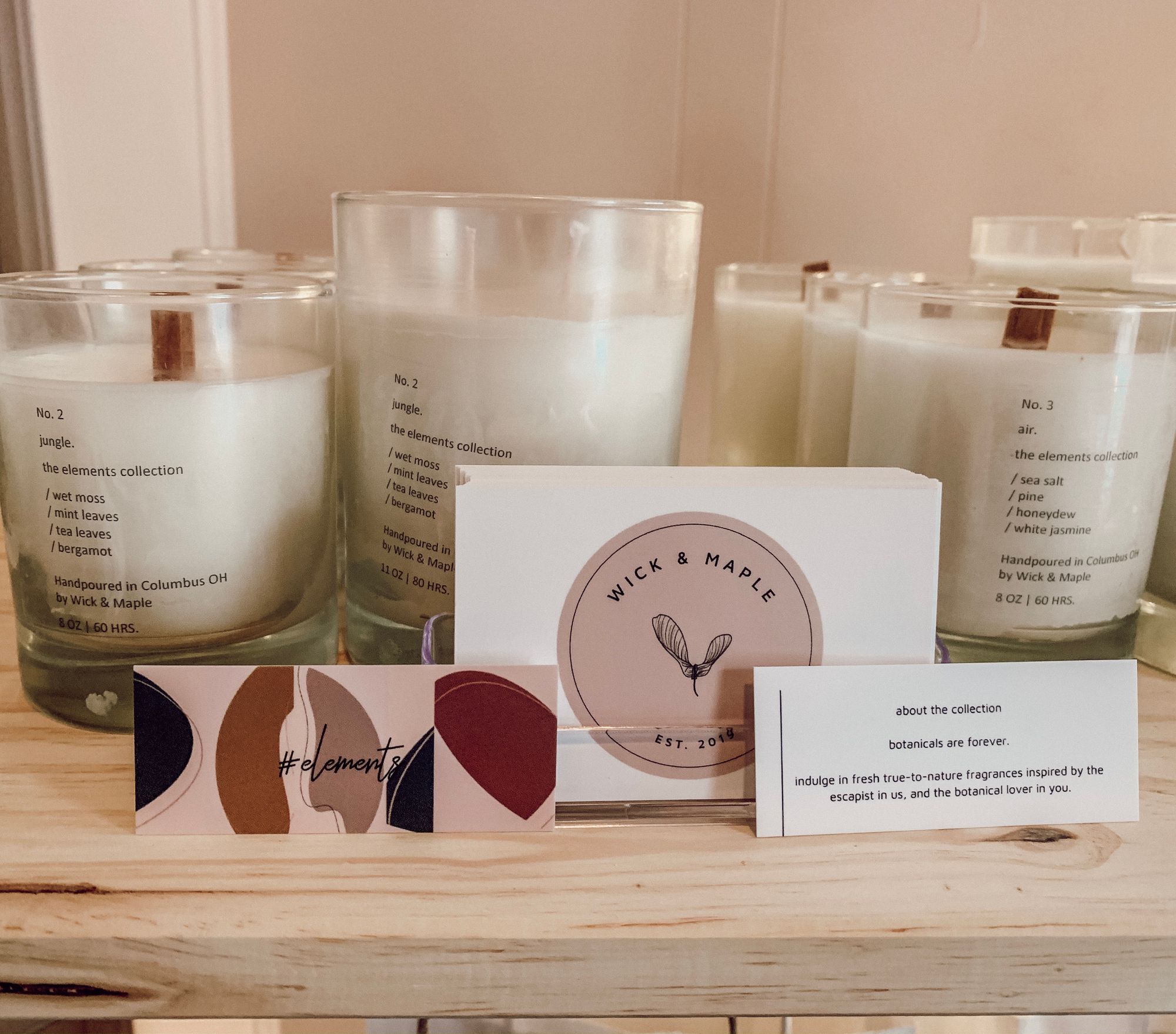 "Whenever I'm asked what inspires my work, it's always the people that I'm working with. Sure, I have a design style that brings certain people to me, but it's those passionate individuals with an inspiring vision and determination to make a difference that really light the fire beneath me. Selah totally encompasses this."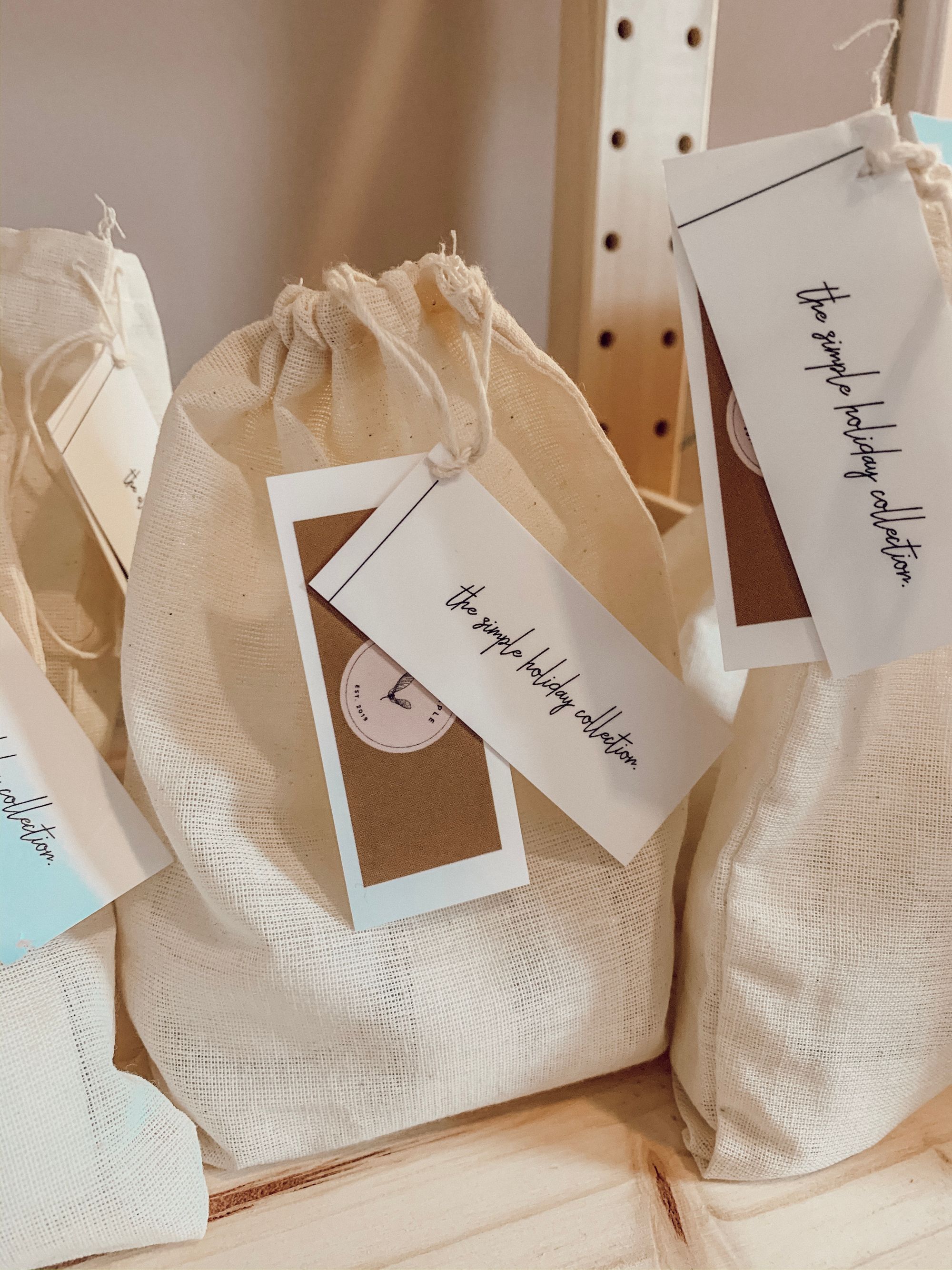 "Working with companies that focus on sustainability are so important to me. I love that noissue is focused on eco-friendly packaging, and also highlights the value of good design. Things can be beautiful AND good for our planet! And that is where we all align."
Psst! Read Wick and Maple's brand story here.
---
Find more of Racquel René Designs and Wick & Maple here:
Racquel René Designs
Website: racquelrene.com
Instagram: @racquelrenedesigns
Wick & Maple
Website: wickandmaple.com