AC Intimates kind of begun by accident back when I was studying at TAFE a few years ago, I certainly never went out of my way in the beginning to create a lingerie brand. I guess what has developed organically though is the aesthetic of the brand, which is very much my own personal style. I am attracted to clothing—lingerie in particular—that is simple and comfortable to wear. When I design for the brand now, I naturally want to ensure that the pieces we offer are not only beautiful but practical, and can be a day-to-day staple.

I'm amazed by how much women share with me now about what underwear they're wearing and why! They want me to know what they're looking for when they try and buy lingerie and where they're falling short. It's amazing how many gaps there really are in this industry, in particular with lingerie. There's one thing women are always looking for though, and that's a comfortable, all-day-long bra and bottoms set that looks as beautiful as the most painful set they own. It's incredible the pain some lingerie causes women, but they might be stunning so they continue to wear them on the odd occasion. Day-to-day they turn to much more daggy sports bras and old cotton briefs. With AC Intimates we strive to make sets that are not only comfortable but beautiful. The amount of women that have told me they can't go back to a bra with an underwire now after wearing our bralettes for so long is amazing. We're not in the 1920s anymore, and we shouldn't be in pain wearing our clothes!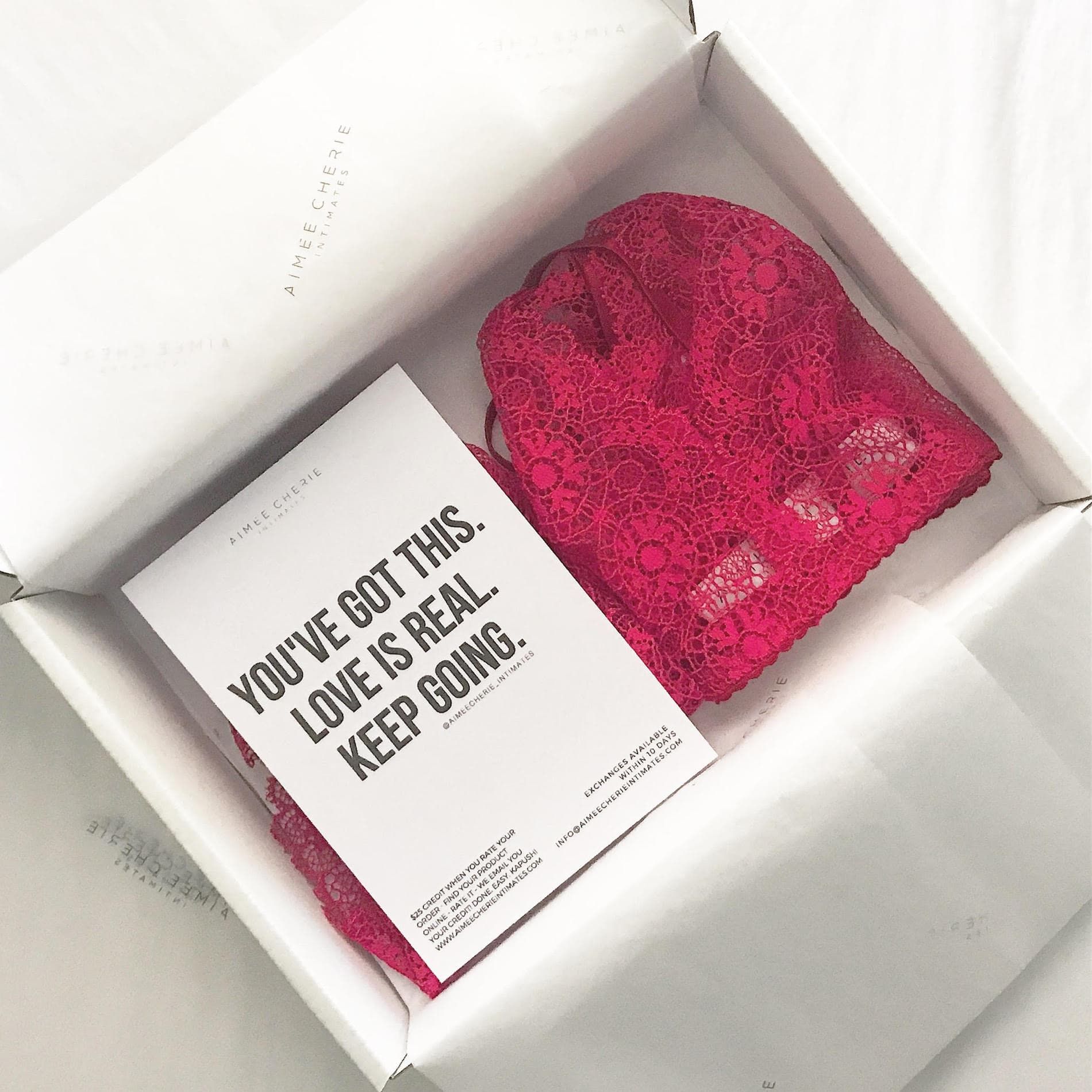 We've been proudly creating our intimates in Australia since the beginning, and therefore putting an emphasis on the importance of quality from day dot. There's no point for us to make a beautiful hand crafted piece of lingerie of great quality, and send it off in an average post bag with no packaging. Part of the experience of spending money on beautiful lingerie is the tissue paper it comes in, the beautiful box it's presented inside of, and all the other small details of our branding. Lingerie is delicate and personal, and we like to keep our branding the same. It's simple, elegant and we believe will stand the test of time. In an age where just about anyone thinks they can start a fashion brand (and they have a good go at it too), it's important to me to make sure our brand stands out; that the presentation is just as beautiful as the product itself. This helps give our customers faith that what they've paid for is a worthy investment, and that we care about their purchases and their support of our business.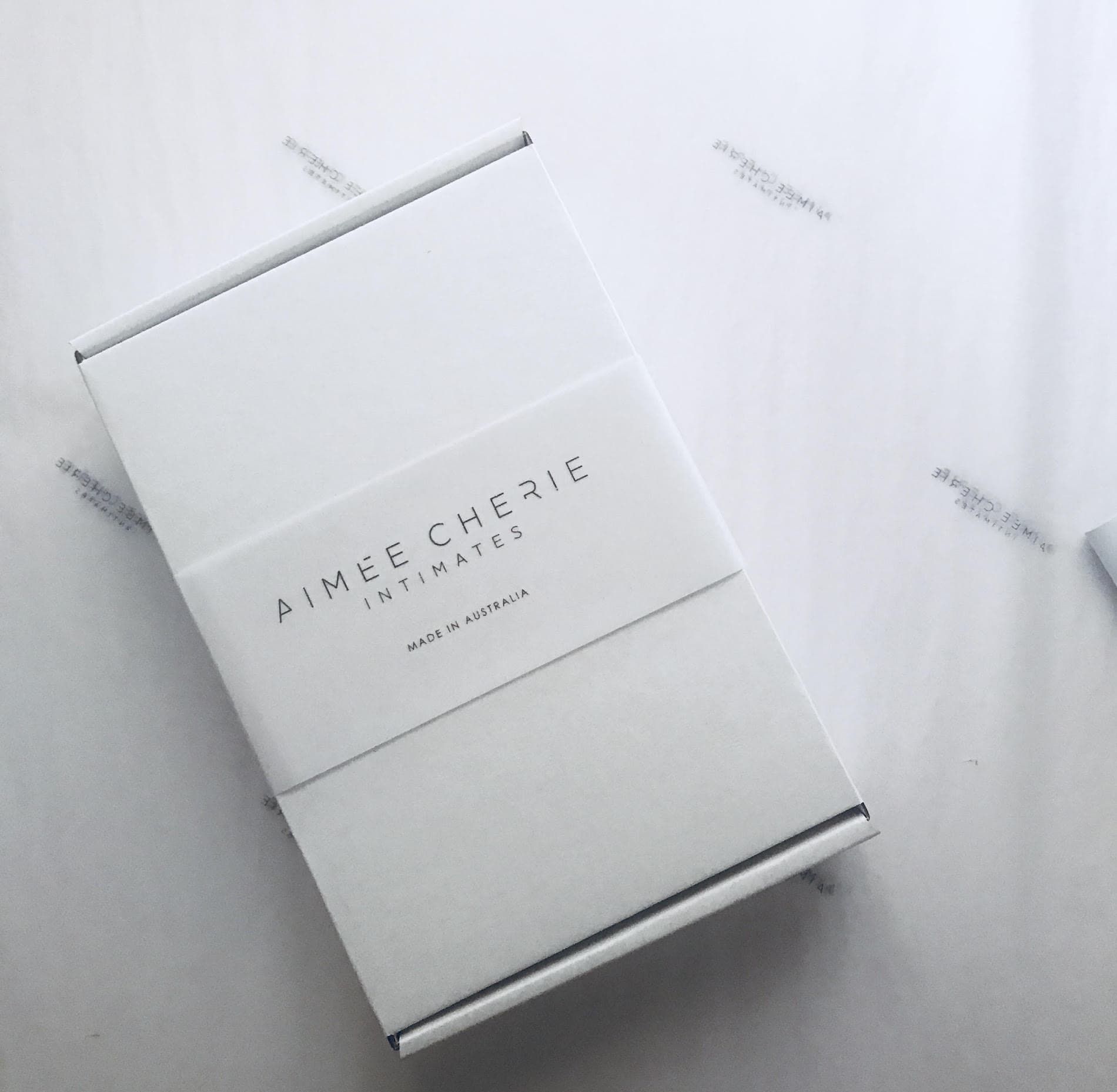 I can't quite remember where I found out about noissue (surely Instagram), but I love the concept! I'm such a fan of customizing things myself (throwback to changing my MySpace background every other day in high school), so the idea that I could customize my own tissue paper and the design was wild. I have a wonderful relationship with our graphic designer but sometimes it's also fun to be able to play with the concepts yourself on your own laptop with a glass of red after work! We had settled on just boring white tissue paper for years before finding noissue because custom printed tissue paper elsewhere had proved to be either too expensive or too much of a hassle to design.