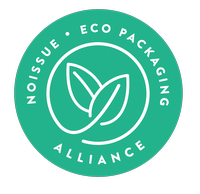 For many small business owners, the journey is far from easy. The early days of your business could feel like, "This is the best idea ever" or "Is this even worth it? I am spending so much money," there is no in between. According to Auckland-based artist Jille Cristobal, she felt exactly that way as she prepared her first ever launch. Her brand Art by Jille highlights handmade embroidery products and is all about its positive effects on mental health and well-being.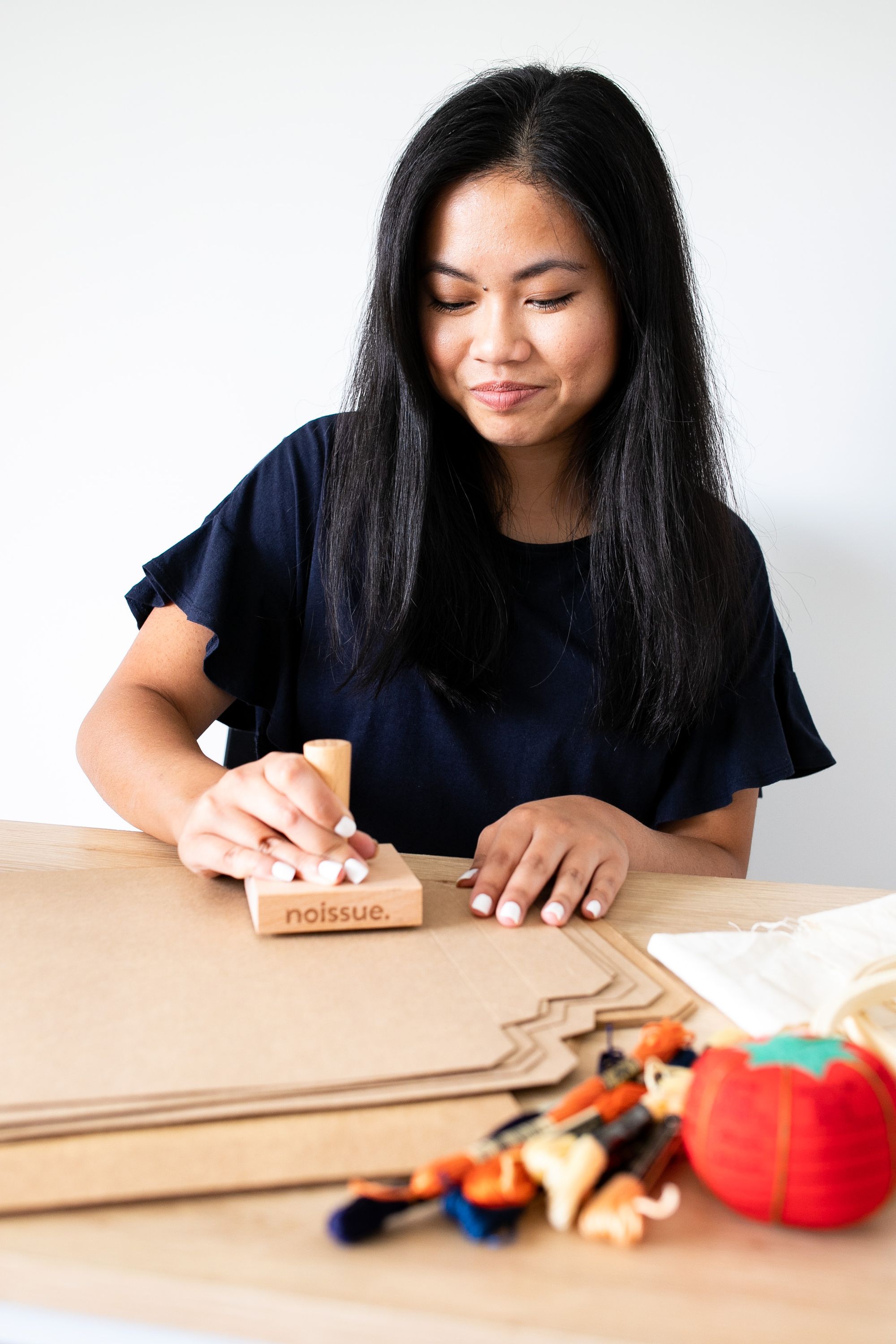 Jille's vision is for more people to learn to slow down and move away from day-to-day hustle and bustle as it could feel really draining at times.
"Being always on and living a fast-paced life can be thrilling, but it is also draining when sustained for a prolonged period of time. Sitting down with a good old craft might feel counterproductive, but it is such a therapeutic way to refill your cup."
Her brand sells both embroidery hoop art and DIY kits. Since its therapeutic methods is intended for people to feel good, sustainability is one of Art by Jille's non-negotiables. She wants people to know that she stands together with those preserving the environment at every purchase so she decided to opt for suppliers of her packaging materials with the same vision like noissue. Jille invested in eco-friendly custom packaging because she wanted to reduce her environmental impact and for her customers to feel like they're receiving the best present which they'd be proud to post on social media.
Plus, the passionate business-owner recognized that noissue is friendly to small businesses as she was able to order in small quantities while her branding was represented through her stamp and tissue.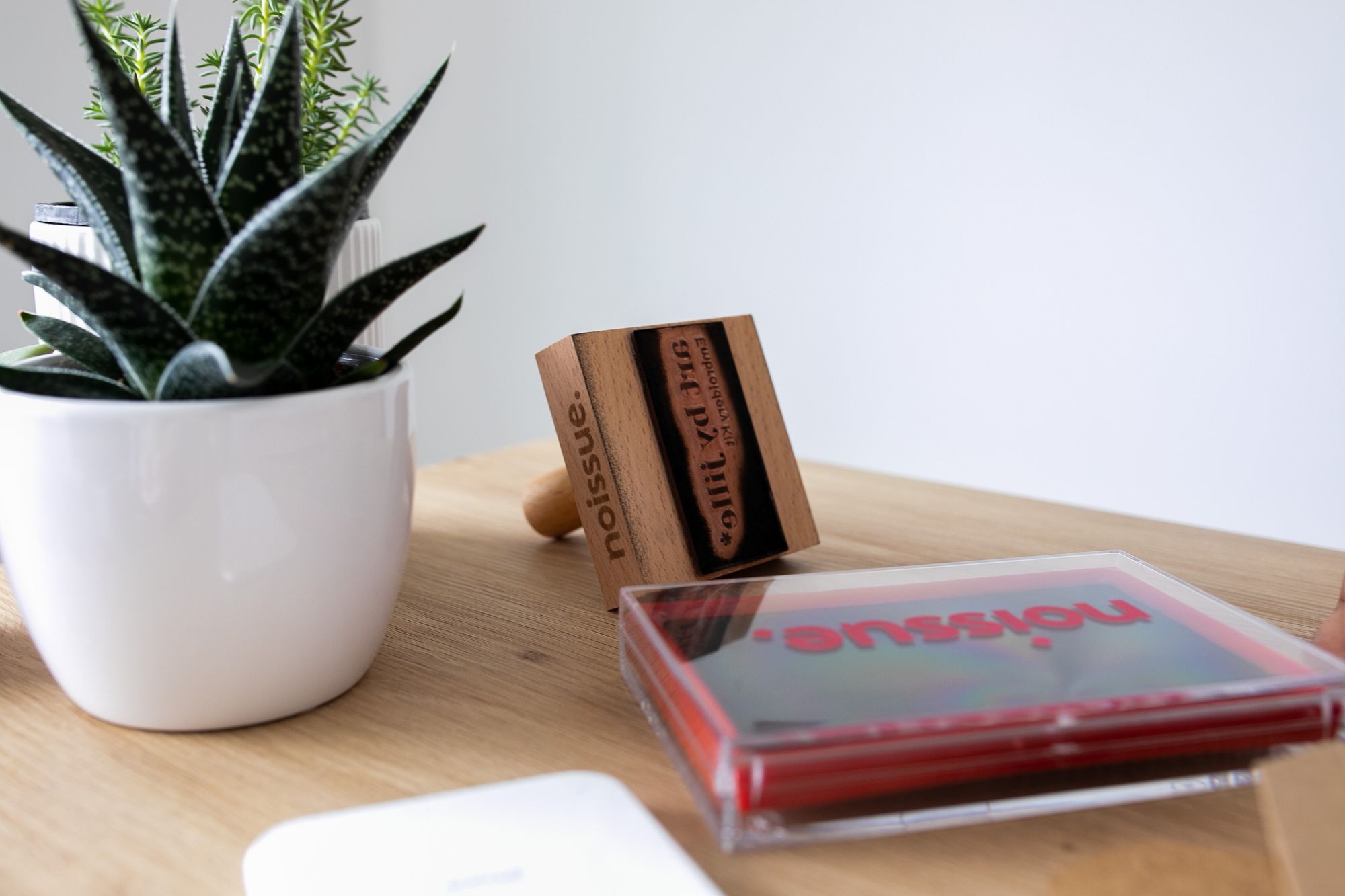 Jille copes with the struggles of being a small business-owner by visualizing what the future would look like if things take off well, both financially and in terms of her impact on people. She firmly believes that there is no one way set in stone to start a business. As someone who's used to playing by the book, she invested in a business coach who specialized in product-based businesses to help her out throughout the process.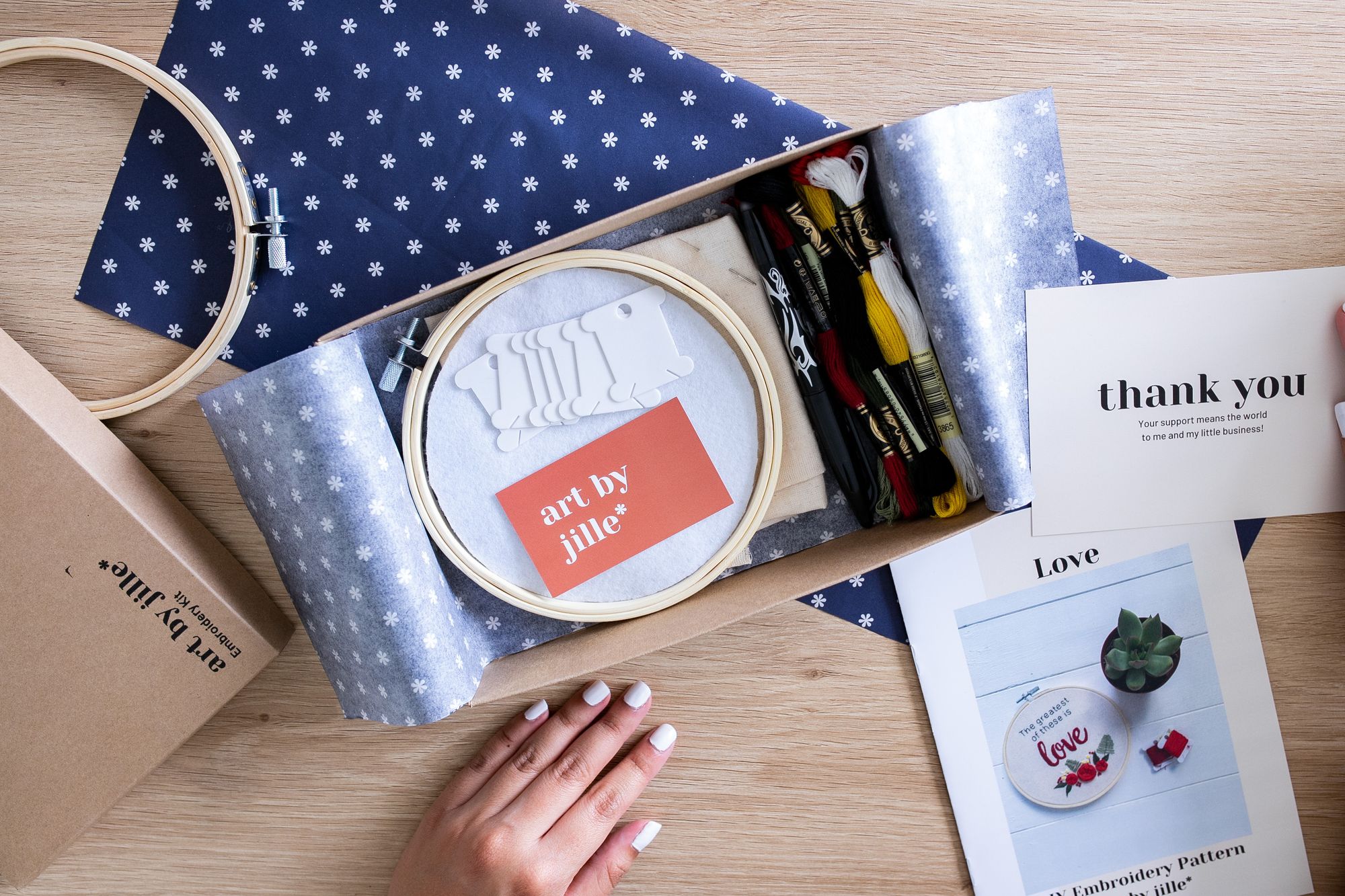 The entrepreneur advises fellow artists slash upcoming business-owners to be unique and to own their styles. Jille developed her style from her handwriting when she learned brush calligraphy freehand.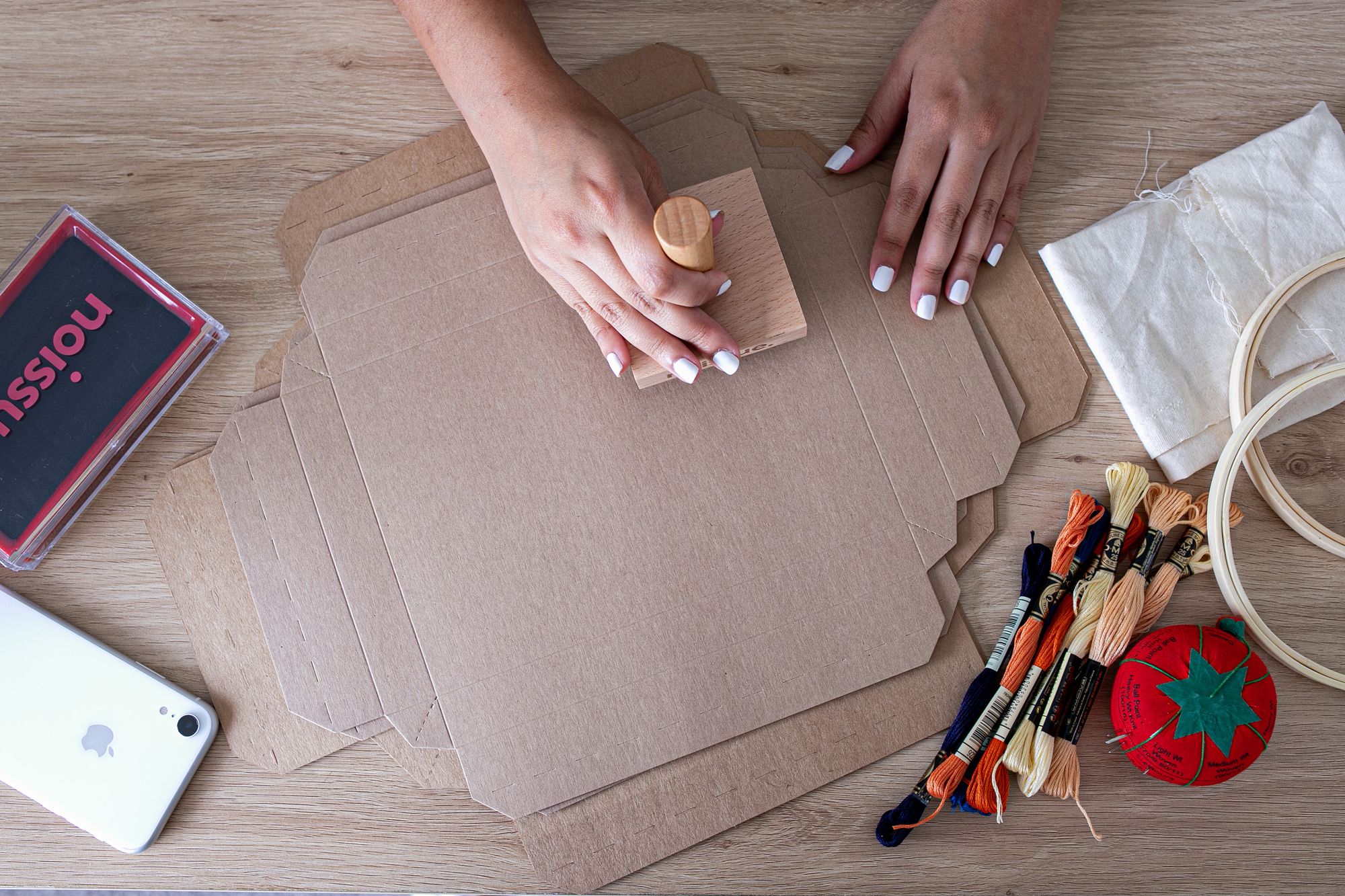 She also warns to be ready to give up some of your time for art and creativity for the technicals. There are a lot of things to think about when you're going to turn your hobby into a business like dealing with suppliers, marketing, taxes, operations, etc. Another thing to note is to pay attention to customer feedback as their perspective is also important for certain aspects in the business.
"Business truly takes all of you. It requires every skill you've ever learned in life, and the journey is just as much mental as it is physical. You have to believe and absolutely own the fact that you are a business owner and let that show in your content, and people will take you seriously."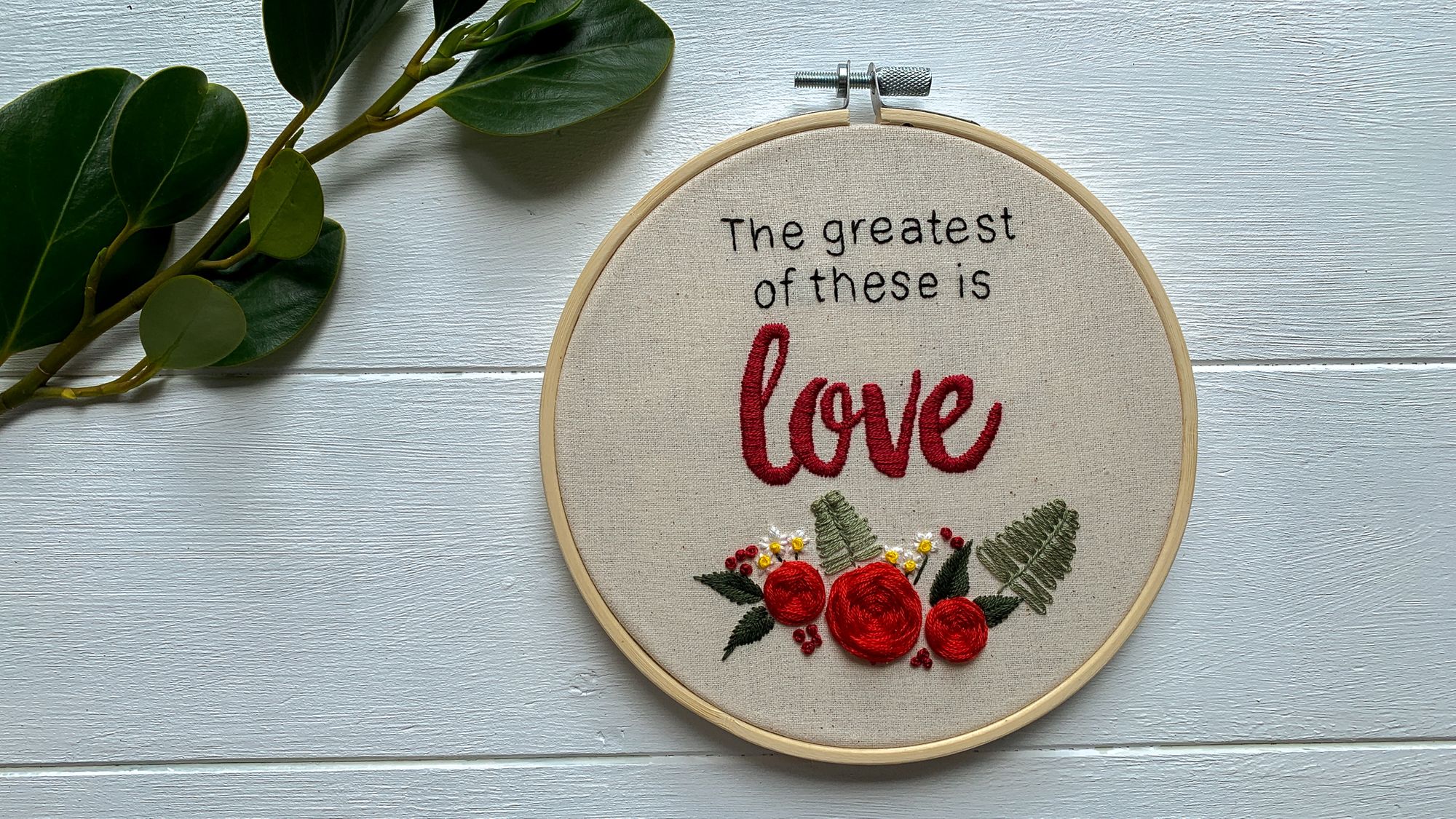 Although her brand specializes in embroidery, she named her business "art" because she wants to be creative enough to keep up with the current trends while doing her craft for mental health. She currently has cross-stitch and crochet in the back burner for now.
In true creative spirit, Jille draws inspiration from everywhere. She's currently working on two designs that came from the indoor plant craze and a random fridge magnet. On the other hand, her first two designs Love and Breathe were inspired by everything that happened in the past year and serve as symbols of encouragement.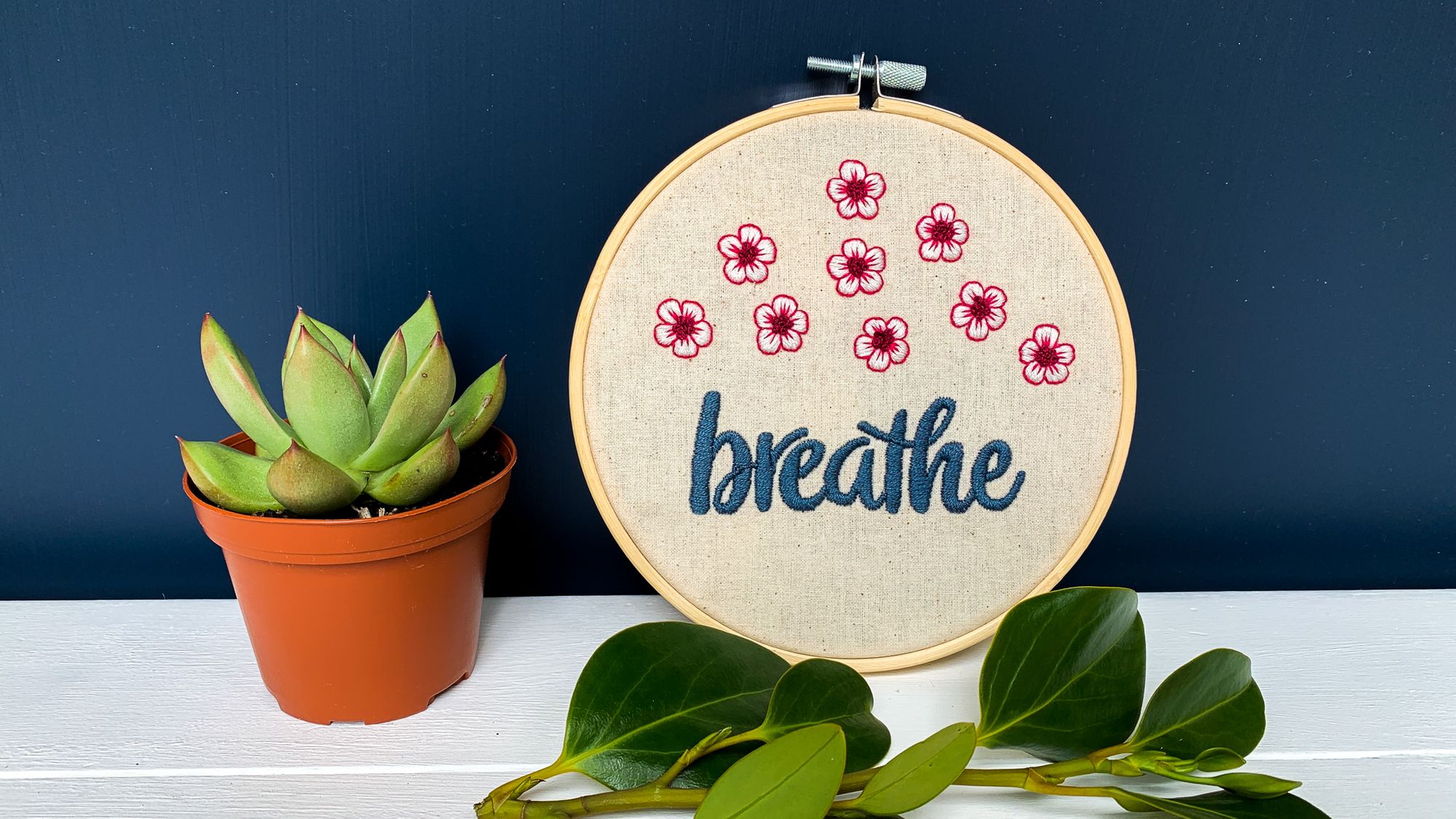 There are several small businesses emerging during this time and Jille is especially proud of those who've been making efforts to make the world a better place. It may be a struggle to maintain the project, but this artist reminds us to not only seek validation from paying customers, but also from ourselves.
---
‌Find more of Art by Jille here:‌
‌Website: artbyjille.com
‌Instagram: @artbyjille
Like this story? Tell us yours! Share your brand story and love for your custom packaging and get a chance to be featured on the wrap! If you're a noissue customer and are interested, you can join the Eco-Packaging Alliance by clicking here and answering a few questions here.
Questions? Email us at ecoalliance@noissue.co.