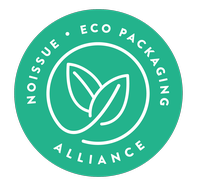 How great it is to find your greatest fascination be available in an eco-friendly alternative. No one can deny that immaculate feeling when you're enjoying what you love without the fear of the consequences it has on the planet. Take candles, for example; ordinary candles can emit high levels of lead and be considered dangerous. Add to that the fact that some wax candles carry synthetic chemicals.
Good thing for Arun Soy Candles, an eco-conscious brand based in Melbourne and Thailand, their mission is to go green and educate people with their small business. Founded by Bell, she perseveres to produce eco-friendly candles that make people happy and relaxed while taking care of Mother Earth.
"Hi, My name is Bell! I am the owner of Arun Soy Candles and a freelance graphic designer based in Melbourne and Thailand. I started my journey with Arun during the pandemic last year. It was a hard time for everyone but I did  find that it was an excellent time to focus on myself, and to do what I love more. I really love candles! It makes me feel so relaxed and it just relieves me of my stress. That's what I want to share with others."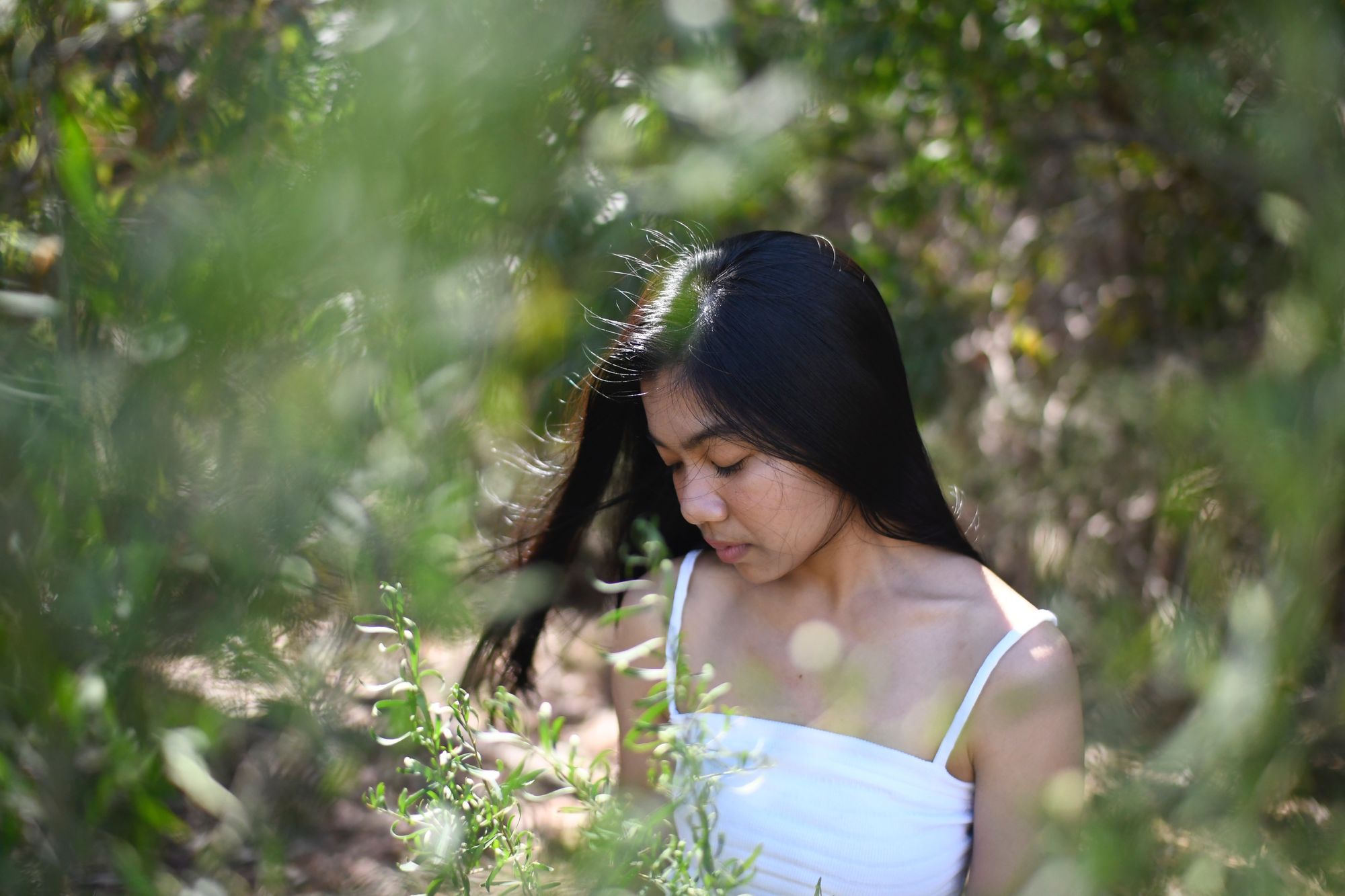 "Arun (/ah-roon/) is a Sanskrit word that means 'dawn and glow in the morning'. It's the kind of imagery that I want to associate with my brand. Arun is also the name of a famous temple in Thailand located near the Chao Phraya River. It's one of the most stunning temples in Bangkok. Picture a big temple near the river, and the sky is being  slowly painted in orange and pink by the sun rising. It's really a breathtaking moment. I am always reminded by it everytime I light my candle – the light slowly colours the room and it makes me feel bright again."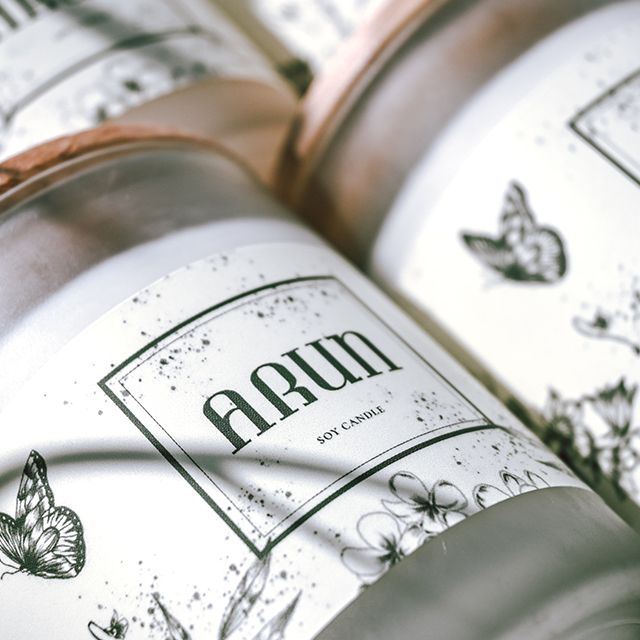 Being a brand that has sustainability at its core, Bell knows that the process to going full-on sustainable isn't easy, but this doesn't stop her from achieving what she believes is right and important to her business.
"My vision is to keep creating candles that can make people happy and relaxed, while also being environmentally conscious. Our candle is made from 100% natural soy wax, which is non-toxic and healthier for the environment. Our mission is to go green and educate people. I do believe that going green is not easy, but it's not impossible. By starting from doing small things, it can make a significant impact on our planet. Going down this path is not easy for small businesses but I keep telling myself to not give up."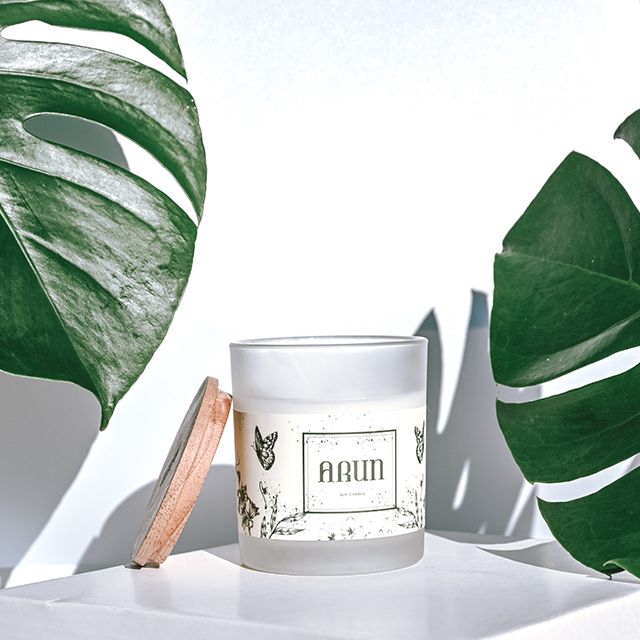 Bell is inspired to incorporate the beauty of nature and the uniqueness of her culture in her products. She also uses locally-produced and environmentally friendly materials.
"My inspiration comes from Thai flowers. I used to frequent flower markets when I was living in Thailand. I've always thought it would be good if I can make candles that have the scent of Thai Flowers. For the packaging, I came up with the idea of using Pandanus material. It is 100% biodegradable and it can be reused. I found one village in the South of Thailand who specializes in handicraft packaging using Pandanus material. So, with every purchase from the customers, they will not only support my small business but also help the group of these creative women."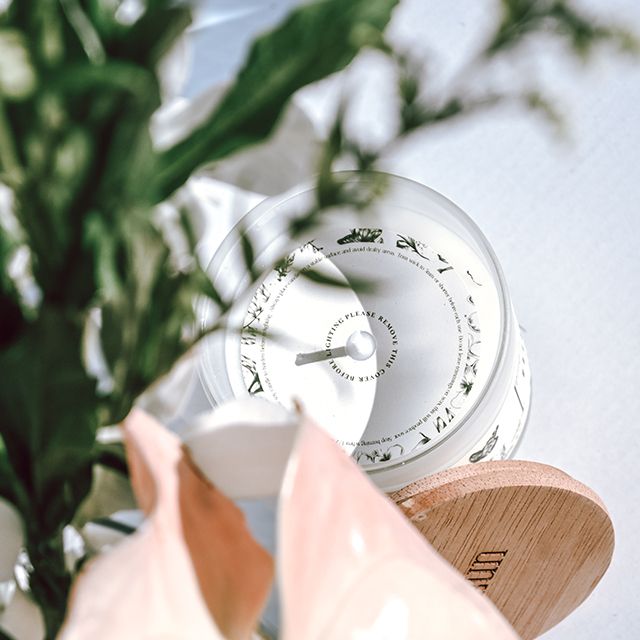 "The fight for sustainability is a long road. When people think about businesses, they always think about the profit and margin first. Sometimes they forget to think about the environmental issue that impacts our planet. I am not perfect, but I can go green as much as I can in my personal life and business."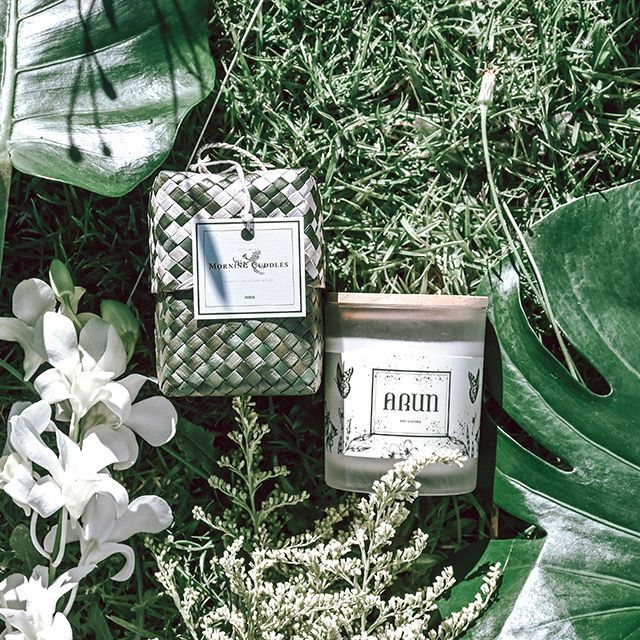 For her brand, she opts to use beautiful and customized packaging to level-up her customer's unboxing, without harming the environment. For this, she uses noissue.
"I wanted to come up with a way that would make my candles look more beautiful and personal before shipping it to customers. With that in mind, I also wanted it to be as environmentally conscious as possible. Luckily, I found an amazing company! noissue is ideal for small green businesses. noissue has so many options to choose from that would suit your brand, and they will also guide you in the process."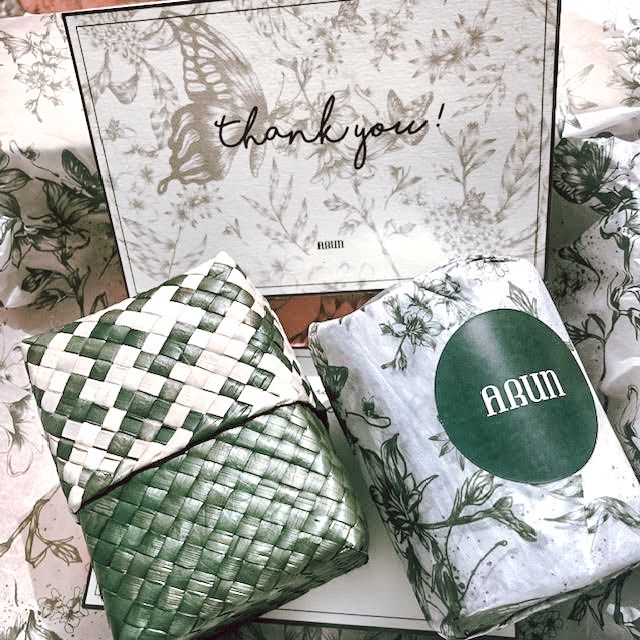 "noissue is part of the achievement of small businesses and has a significant impact on our planet."
Arun Soy Candle fun fact:
"If my brand were a room, the three items I would find in it are a flower, pillow, and bed. It feels cozy and warm."
---
Find more of Arun Soy Candle here:
Instagram: @arun.soy.candle
Like this story? Tell us yours! Share your brand story and love for your custom packaging and get a chance to be featured on the wrap! If you're a noissue customer and are interested, you can join the Eco Packaging Alliance by clicking here and emailing us your story at ecoalliance@noissue.co!