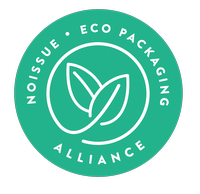 Being stuck in quarantine isn't the best feeling, especially because there are so many restrictions that inhibit you from making the most out of your stay at home; no friends stopping by, no barbecues, no pool parties. But because of the pandemic, we had to learn to be more patient and understanding. Some unfortunate circumstances arose during this pandemic, but we can't hide the fact that there were also good things that came to be and opportunities that surfaced.
For Courtney and Ian, being out of jobs made them explore recipes and create menus to share with friends. Without thinking it would be a hit, they shared their delicious masterpieces online and, the rest is history. Here you will know more about The Stock Pot and how Courtney and Ian manage their brand and remain sustainable in the hospitality industry.
"We're Courtney and Ian Burk, and we run Ferndale Stock Pot! We're based out of Ferndale, Michigan, and we serve pizza puffs and soup."
"March 2020 came, and the pandemic put us both out of a job. During quarantine, we started making large batches of food, pizza, and pizza puffs to drop on friends' porches, as an opportunity to say a distanced hello. We usually have gatherings with our friends where we cook large batches of food, share beverages, and stories, and wanted to recreate that feeling as best as we could - it became a great way for us to keep in contact safely, but not just through screens. It also allowed us to create recipes, branding, and continue doing things that made us happy.
Throughout the summer, we began posting our menu offerings and experiments on Instagram, which generated an influx of orders. We were invited to our first pop-up at a local bar and coffee shop we frequent, Milwaukee Caffe, with other local brands for their Valentine's Day pop-up!"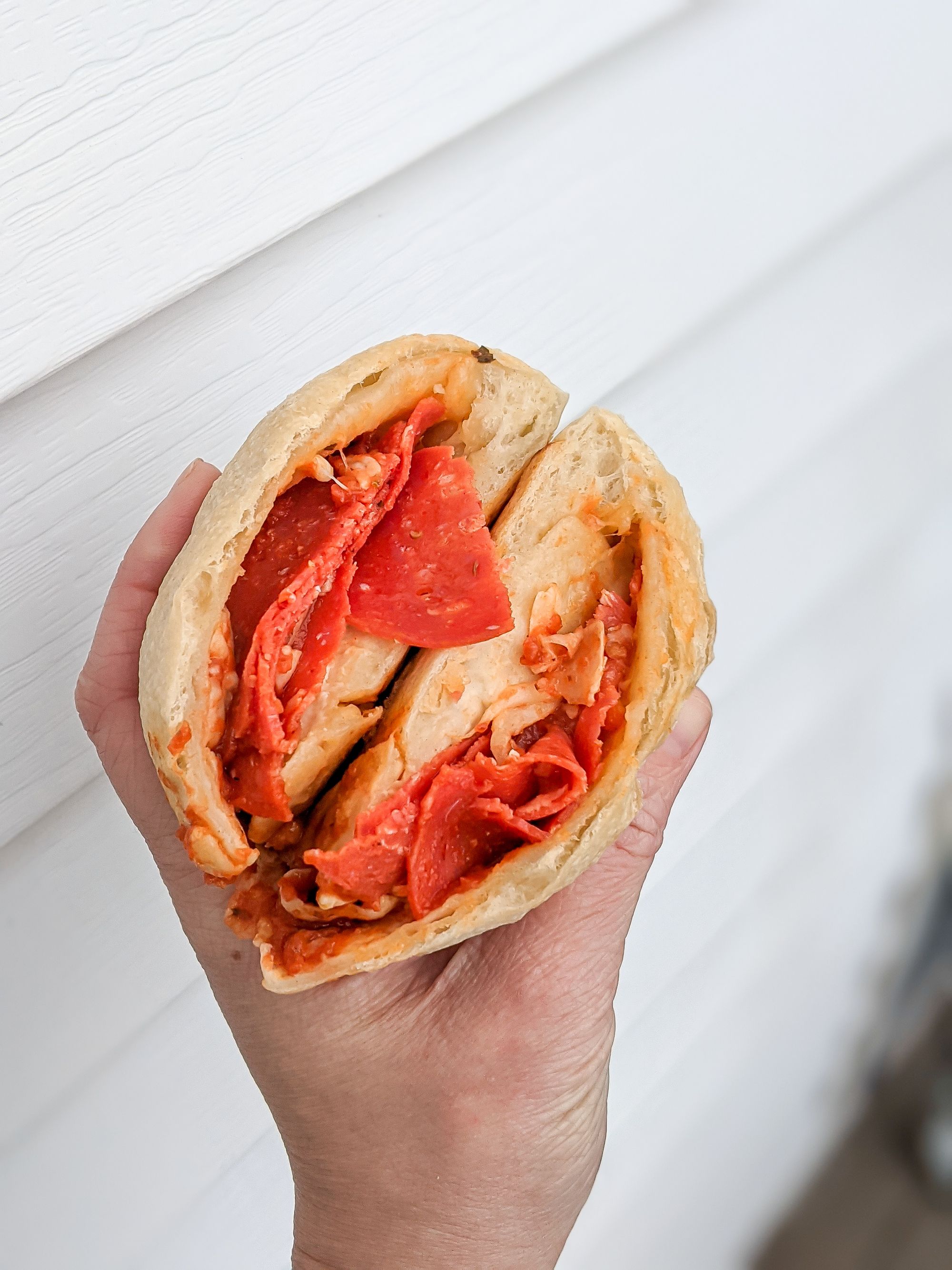 Cooking is a passion that their family enjoys. All their ingredients are homegrown and they use it to cook comfort food. This passion of theirs was never expected to become a business.
"We never thought this would become something we would be using as a side income or that people would be ordering these comfort foods from us. But we learned from our family. Making soup is rooted in Courtney's family history, which is why two of our most popular items are beet borscht and pickle soup. They are cultural comfort dishes that were created in a time of hardship for our Polish family. They use every aspect of the vegetables - pulling the scraps into stock and then composting them in the backyard. That became a heavy focus for us during the quarantine; how food exists in our lives and eliminating food waste.
Ian and Courtney grew up in the same town, a town with a local bakery that they used to spend time after school. That bakery offered pizza rolls and a can of pop for $5. It's a bakery we frequently go to when we stop by our parents' houses. That affordability and again, the comfort of those offerings was something we wanted to replicate for our friends and eventually, the community that enjoys what we make.
To put it simply, our vision is to create. All the food we cook is made by us, from ingredients grown in our backyard or sourced ethically. All our branding is done by us, the photos captured by our amazing friends, and marketing is done organically by word of mouth."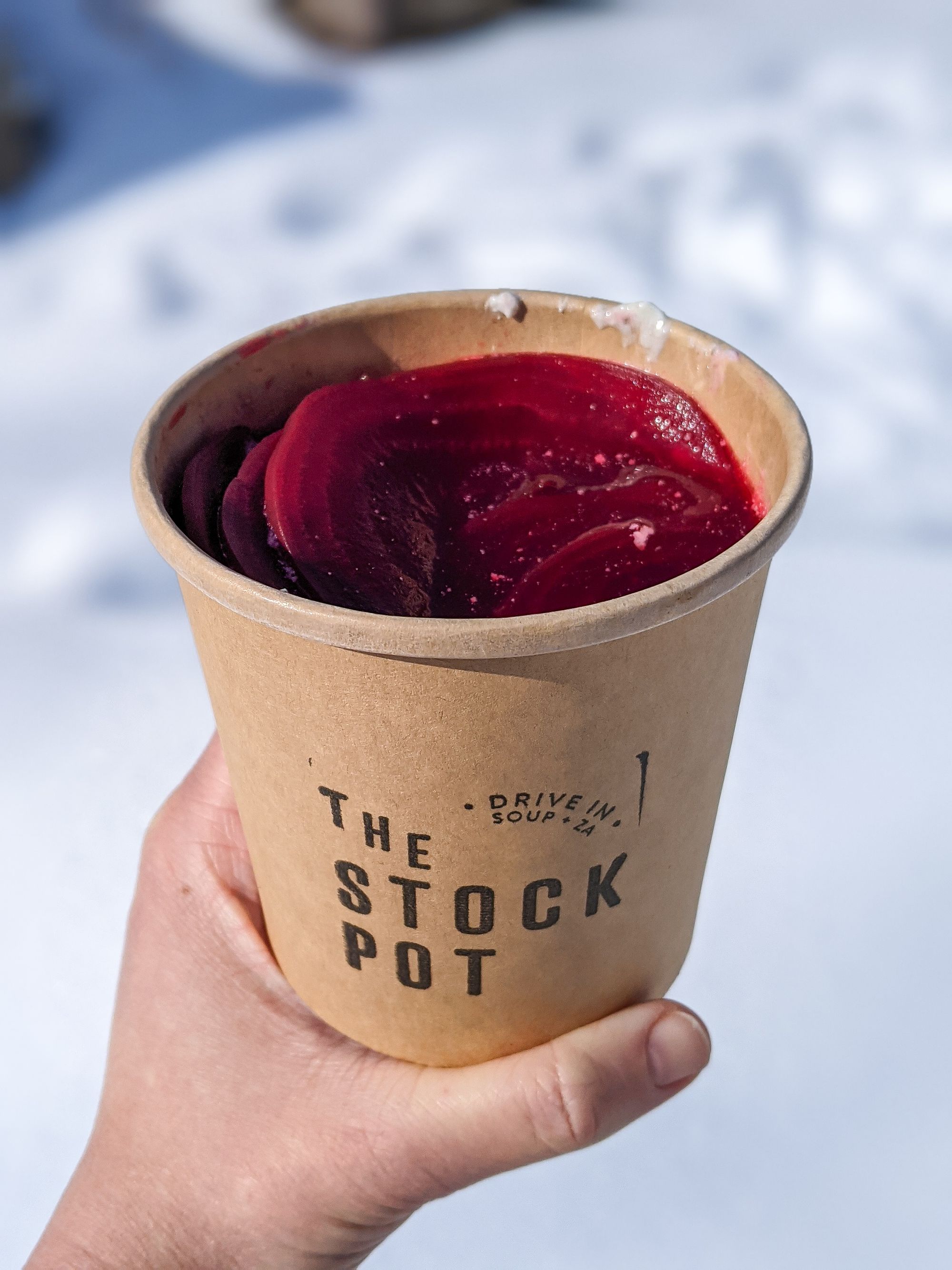 They only had a few customers when they started their business, but they weren't worried because they enjoyed having their food, and it was also shared with their friends. Thanks to word of mouth, their business eventually gained traction.
"In the beginning, we released menu offerings that we thought sounded good but had never actually made. We were also the only ones eating, in addition to a few friends, so we weren't too worried if it didn't turn out exactly how we hoped.
Then, our local market and a few other individuals outside of our normal ordering circle ordered. And they ordered the biggest orders we had seen up until that point. It takes practice scaling recipes you know well. Now, we imagine if it was a recipe you've never made. We won't be making that mistake ever again."
From that experience, if you're a food enthusiast that dreams of starting your own brand, here their advice:
"Make food that you love, that you would pay for. That sounds cliche, but connecting with food is what brings people together. If you don't connect, how can anyone else?"
Courtney and Ian both work in the hospitality industry. Their experiences from the work they've done are what inspired them to create the business.
"Courtney has worked in it for 15 years, her parents owning them, and Ian does tons of design work for the industry. It's an industry filled with unique personalities and backstories, but everyone comes together to provide this beautiful level of service around food and beverage. When we started this, we were collaborating with our friends in the industry who were also laid off. In the beginning, we were trading soup and puffs for cocktail ingredients, recipes, shrubs, tonics, basil plants, other varieties of soup, and one of our favorites was a mai tai syrup that was beyond brilliant."
Quick Q&A!
What makes your product stand out from the rest?
"We wouldn't say it stands out, but it's more affordable than most. Without overhead costs, it's easy for us to price things based on ingredients. And when we grow them on our own, we can prep for more than just one season of affordability. Ian's family has an annual tradition of canning tomatoes, so our sauce is always made fresh, and we don't have to increase costs like we traditionally would if we purchased them in out-of-season months."
What's your best customer story?
"We had someone refer to us as the Dark Night of Ferndale food scene during these bleak COVID times, the hero we all needed."
What's something you always have in your fridge?
"Beer - haha. Stock in the freezer. Canned tomatoes in the pantry and butternut squash in a box (because the garden produced SO many this year). Hello, butternutz puff."
What's one thing on your menu that you would love everyone to have a try and why?
"Beet borscht. It's got such a history within our family that we're absolutely thrilled about the opportunity to share it. We have it at every family get together. And Babcia has no idea what a hit it is yet. We can't wait to tell her!"
One food brand you think has a unique menu?
"Literally, all the pop-ups happening in Detroit. In attrition to those making things out of their house for supplemental income, much the same way as we are. It's a testament to the passion and resilience the city is known for."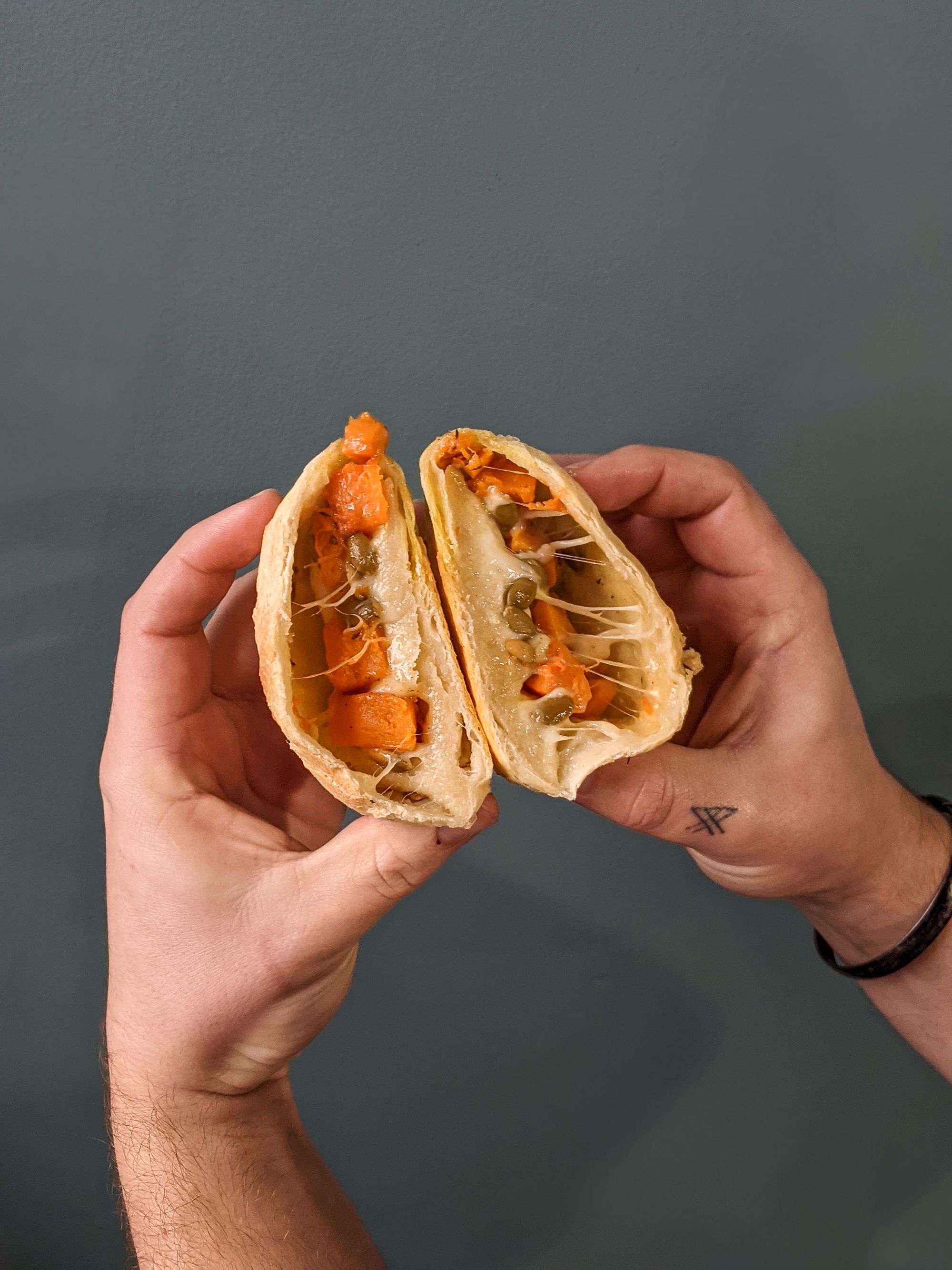 For their packaging, they simply require only two things: it should be eco-friendly and completely functional.
"Our operation relies entirely on to-go packaging. And we don't want to contribute to the waste stream. It's good to have packaging that is eco-friendly and functional.
But eco-friendliness isn't only seen in their packaging; it's also practiced in their process of sourcing their food.
"We grow as much as we can. We also pull lessons and traditions from our family - canning tomatoes, utilizing all scraps for stock, etc. All of our puffs and soup flavors are based on things we have immediate access to and are grown in our backyard. If they're not grown by us, we source them from our local market, Western, which sources from local farmers and purveyors. We also compost as much as we can. This is communicated through our Instagram stories, because who can resist a good dirt and veggie shot. Our packaging and noissue help when it comes to getting the items from our home and into customers'."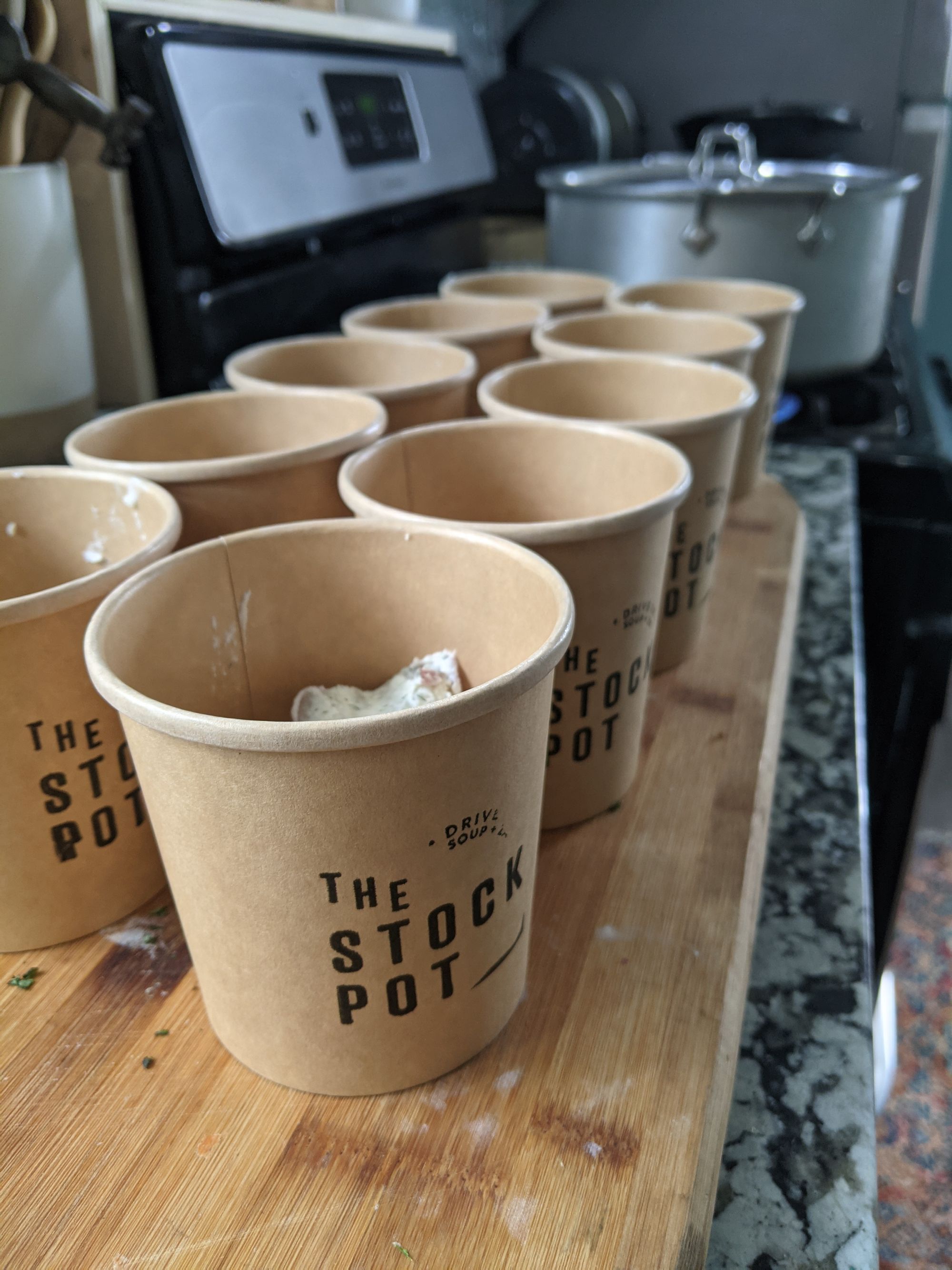 "Originally, we ordered stickers in bulk and were placing those over plastic quart containers (an item readily available in any industry kitchen). We always reuse ours for summer beverages, stock, literally anything. But we realized other people didn't and that the format was a lot. Especially, once you realize 4 quarts is a gallon.
After we used all the quart containers we had available and were still receiving orders, we opted for an eco-friendly alternative. You never realize how much waste is involved with a sticker until the backing piles up. The custom stamp not only eliminated that waste (and bonus for the plant-based ink), but it also gave everything a cleaner look that we loved. Classic craft and black."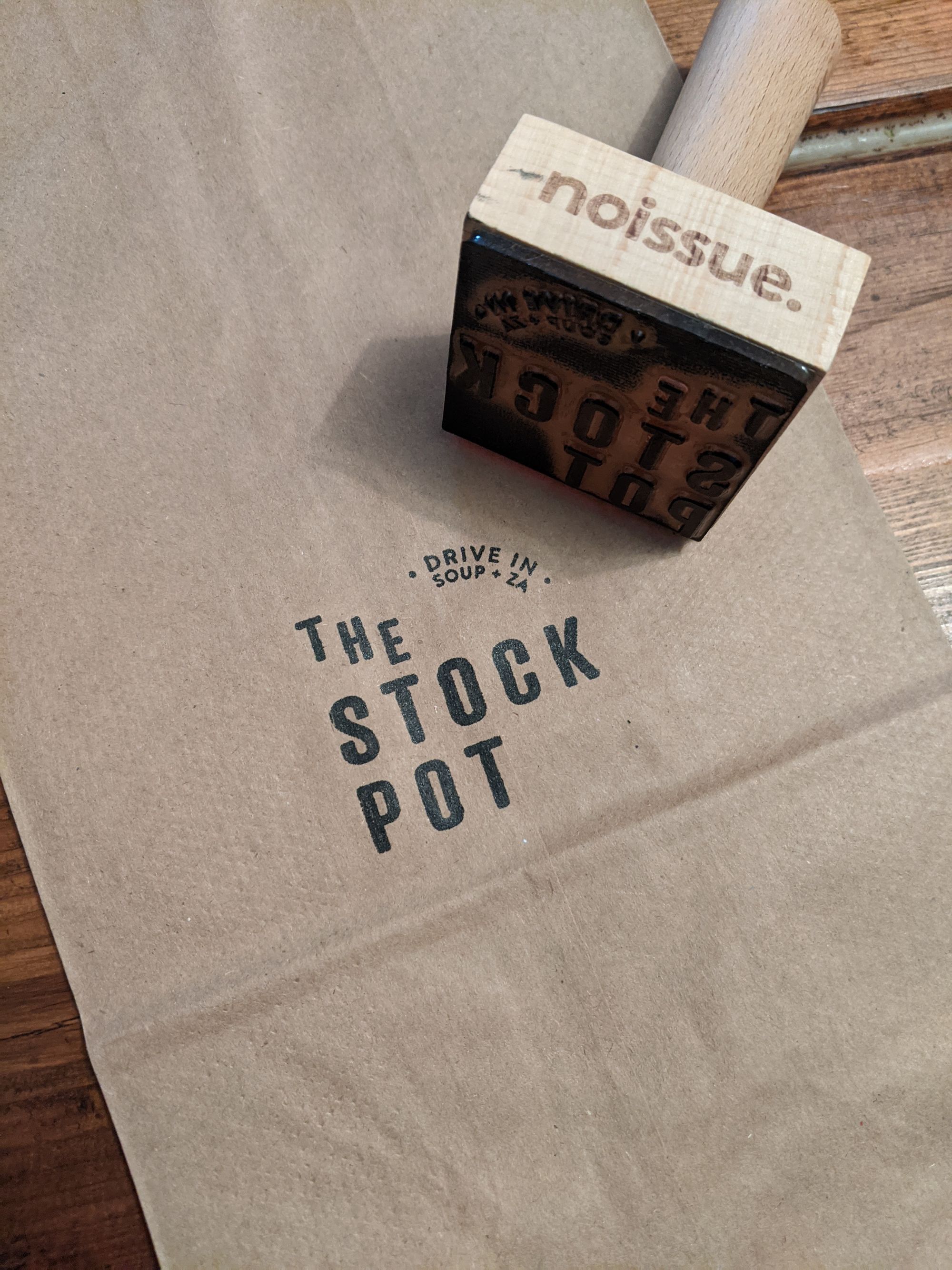 "Ian actually discovered noissue! So, all credit due there. The eco-friendly and plant based ink sold noissue for us. The existing products were very well done and designed so the targeted ad got him so quick. The design process was so user-friendly!"
The Stock Pot fun fact:
If your brand were a beverage/dish, what would it be and why?
"A pierogi pizza puff that has just been dunked into a bowl of beet borscht. It encompasses everything we make and is the most delicious bite!"
---
Find more of The Stock Pot here:
Instagram: @ferndalestockpot
Like this story? Tell us yours! Share your brand story and love for your custom packaging and get a chance to be featured on the wrap! If you're a noissue customer and are interested, you can join the Eco-Packaging Alliance by clicking here and answering a few questions here.
Questions? Email us at ecoalliance@noissue.co.