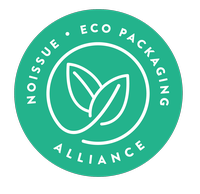 From rainbow-frosted cupcakes to pastel-toned gelato scoops, looking through Baked 180 Cupcakes' Instagram feed is more than enough to brighten even the gloomiest day and make any mouth water.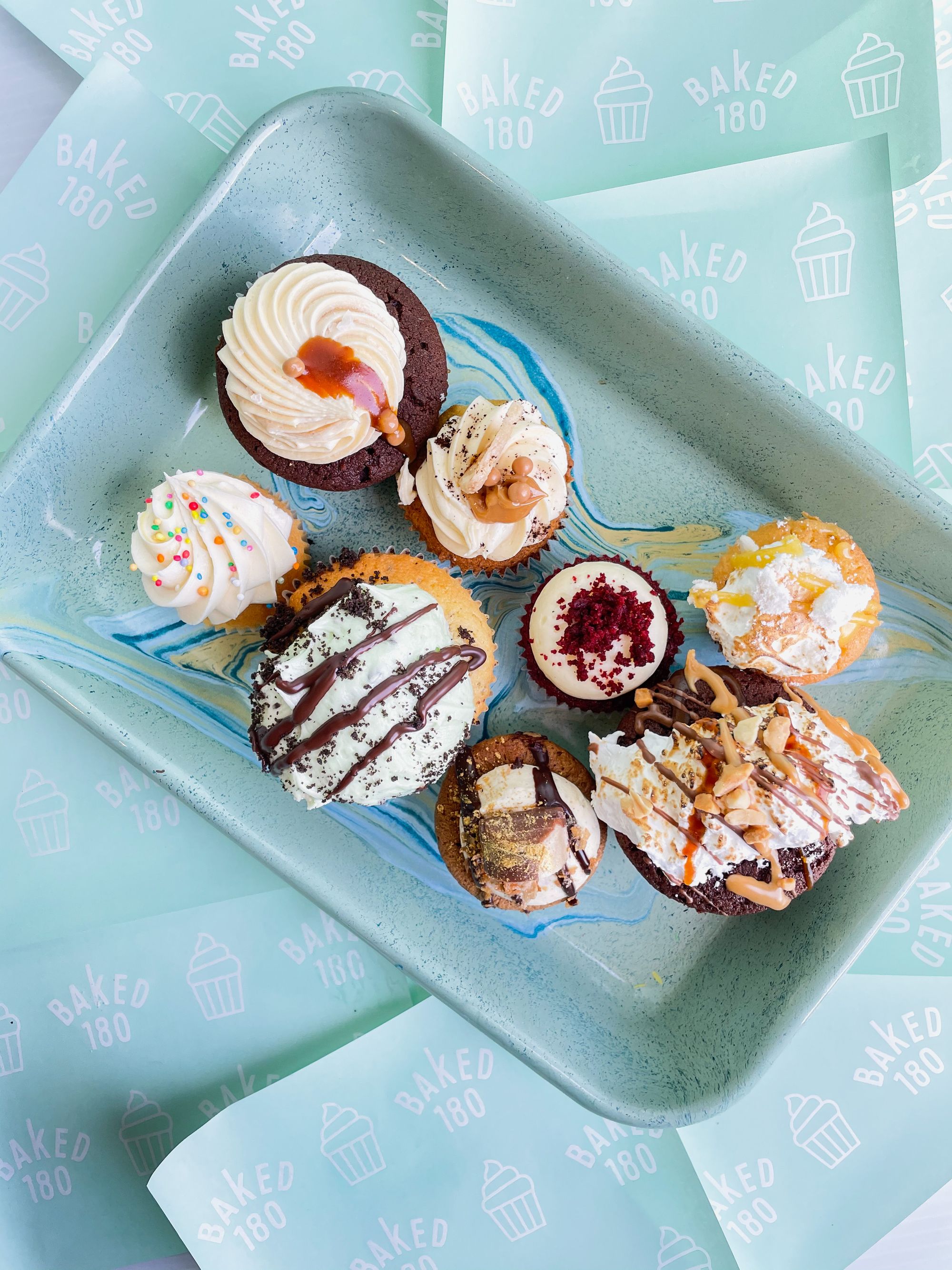 Named after the temperature at which most desserts are baked, Baked 180 Cupcakes began like the best origin stories — almost completely unplanned.
A mere few years ago, David and Jenny were still students in university with a shared hobby of baking, whose earliest creations were enjoyed by their fellow undergraduates during market days at university.
From their earliest days at those university market stalls, the pair's love for baking only grew — and soon enough, they found themselves applying for several markets, and eventually opened their first ever store in a space near their home in Perth, Australia.
But the move didn't come without its own challenges. Being young and eager to launch their business, Jenny and David began by jumping headfirst into the market, before even conducting any prior research — therefore resulting in many missteps and miscalculations in the earliest stages of their journey. After a few years in, however, they've since grown to have a better grasp of the industry, and have also made connections with more people in their community, too!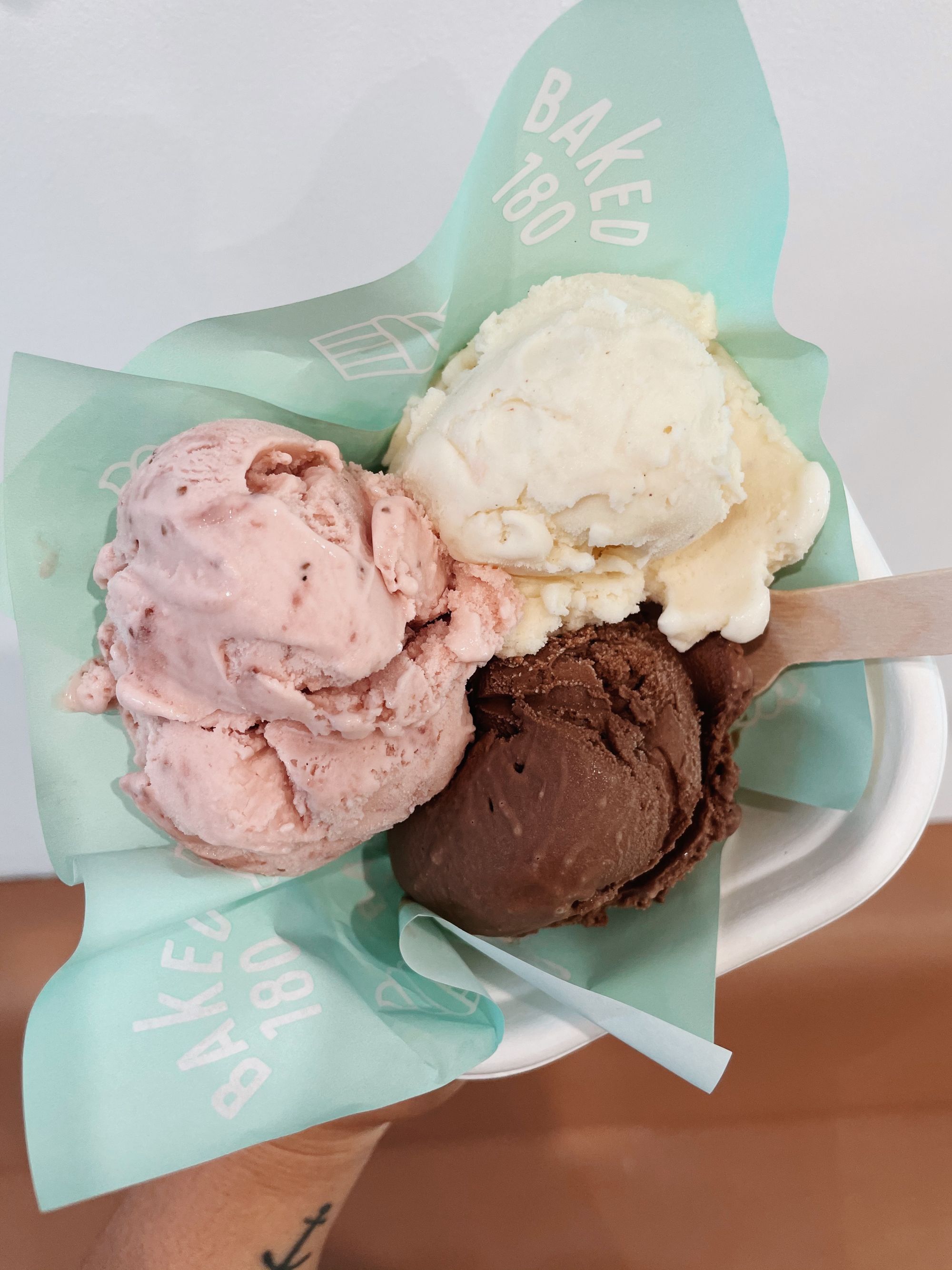 "In terms of advice, be confident in your brand, do your research with everything, i.e. branding, budgeting, marketing, and make friends in the same industry."
It's no secret that Baked 180's scrumptious cupcakes already stand out on their own — but Jenny and David took this even further by incorporating a strong sense of branding in every one of their creations, which they've done with the help of noissue Foodsafe Paper. And by doing so, they've also taken relevant steps towards becoming a more sustainable and environmentally-friendly brand!
The simplistic layout of their logo over a calming mint-green shade was an intentional move, to make their cupcakes the star of the show — and we definitely couldn't love it more!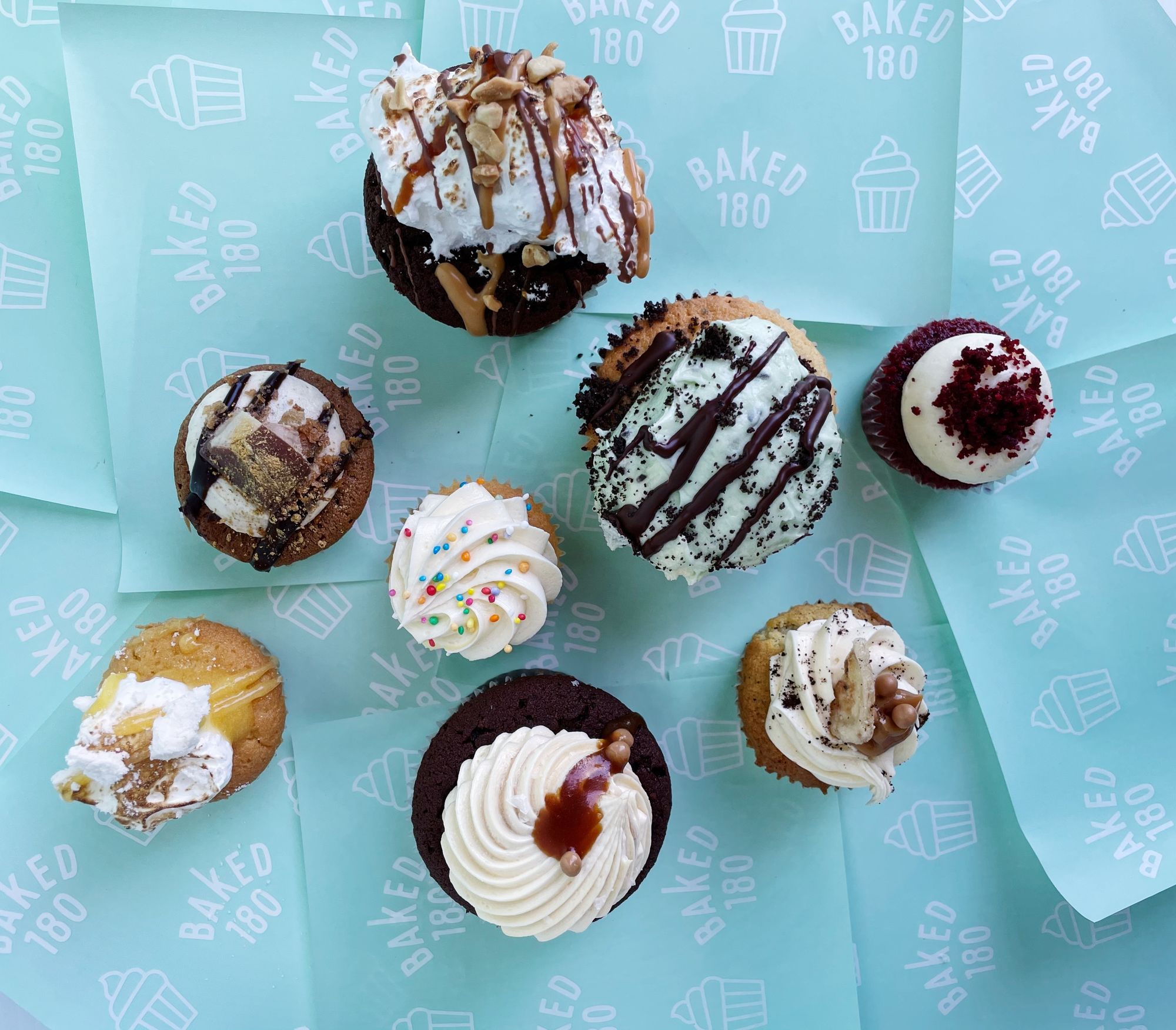 "Branding is more important than ever because of all the exposure we're surrounded by in today's society. Customers are bombarded with content everyday in both their personal and work lives, so having a brand direction for your business assists in allowing your products and/or services to reach your targeted audience much easier."
And if you ever feel like dropping by Baked 180 Cupcakes for a sweet treat, you might want try out some of Jenny's personal favorites: a classic Chocolate that everyone's sure to love, or a Passionfruit Pavlova — a light and airy vanilla cake topped with passionfruit toasted meringue.
Both of them definitely sound like 180 degrees of perfection!
---
Find more of Baked 180 here:‌‌
Website: baked180.com.au‌
Instagram: @baked180
Like this story? Tell us yours! Share your brand story and love for your custom packaging and get a chance to be featured on the wrap! If you're a noissue customer and are interested, you can join the Eco-Packaging Alliance by clicking here and answering a few questions here.
Questions? Email us at ecoalliance@noissue.co.