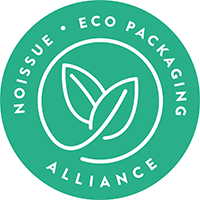 Every animal lover and pet guardian knows that our pets deserve absolutely nothing but the best! Pets are our constant companions and are just as much a part of our families, and therefore deserve only the very best that we can give them! And what better way to spoil our favorite furry friends than by gifting them with the most stylish accessories and toys?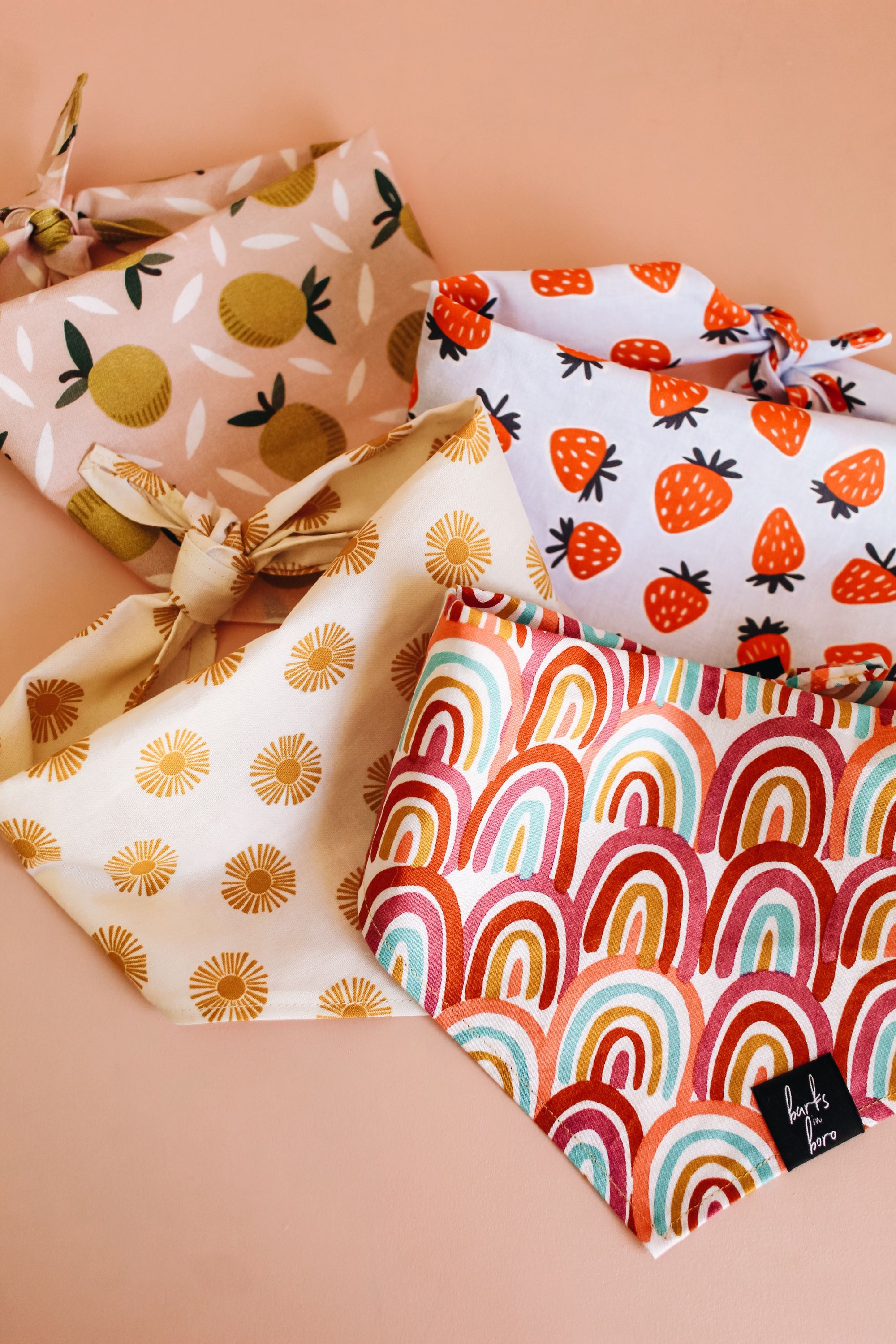 That's something that definitely isn't lost to Candy, H'Adriena, and Cristina, the three women behind pet accessory brand Barks in Boro. Based in North Carolina, USA,  Barks in Boro is the one-stop shop for all the pet (and human) accessories you'll ever need to make sure that your pet is the most stylish critter on the block!
As brand owners, it's no surprise that Candy, H'Adriena, and Cristina are all pet owners and lovers themselves, and it was this shared love that led them to start their brand in the very first place. From fun and funky bandanas to adorable waste bag holders to cat wands and everything in between, we can guarantee you'll definitely find something in Barks in Boro that's just as cool and delightful as your own furry companion! But it isn't all just about pets either–head on over to their website, and you'll find a selection of equally charming accessories for us humans, too! From cute statement sweatshirts and tote bags to charming keychains and scrunchies, you'll definitely find everything  you'll need to make you and your pet the coolest pair for miles.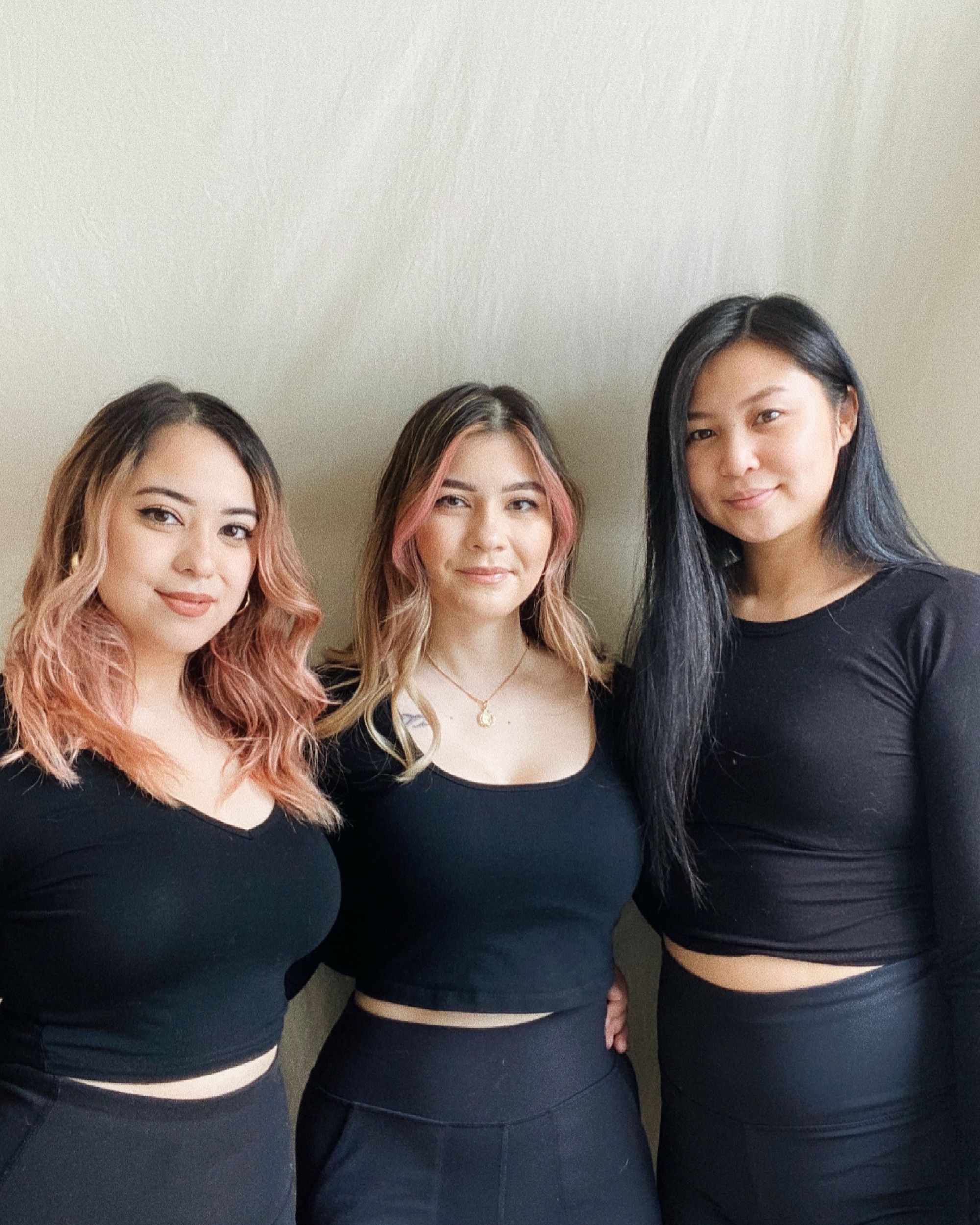 It's undeniable that their pets mean the world to the three women behind Barks in Boro–as they explain, they see their pets as their own children, and in launching their brand, their mission was to create a cute selection of high quality pet products to share with fellow pet parents and animal lovers!
All that aside, one other thing that holds much significance to Candy, H'Adriena, and Cristina is sustainability. Besides creating the coolest and highest quality pet accessories, being sustainable is something they've been consistently striving towards, which they've done by reusing most of their fabrics!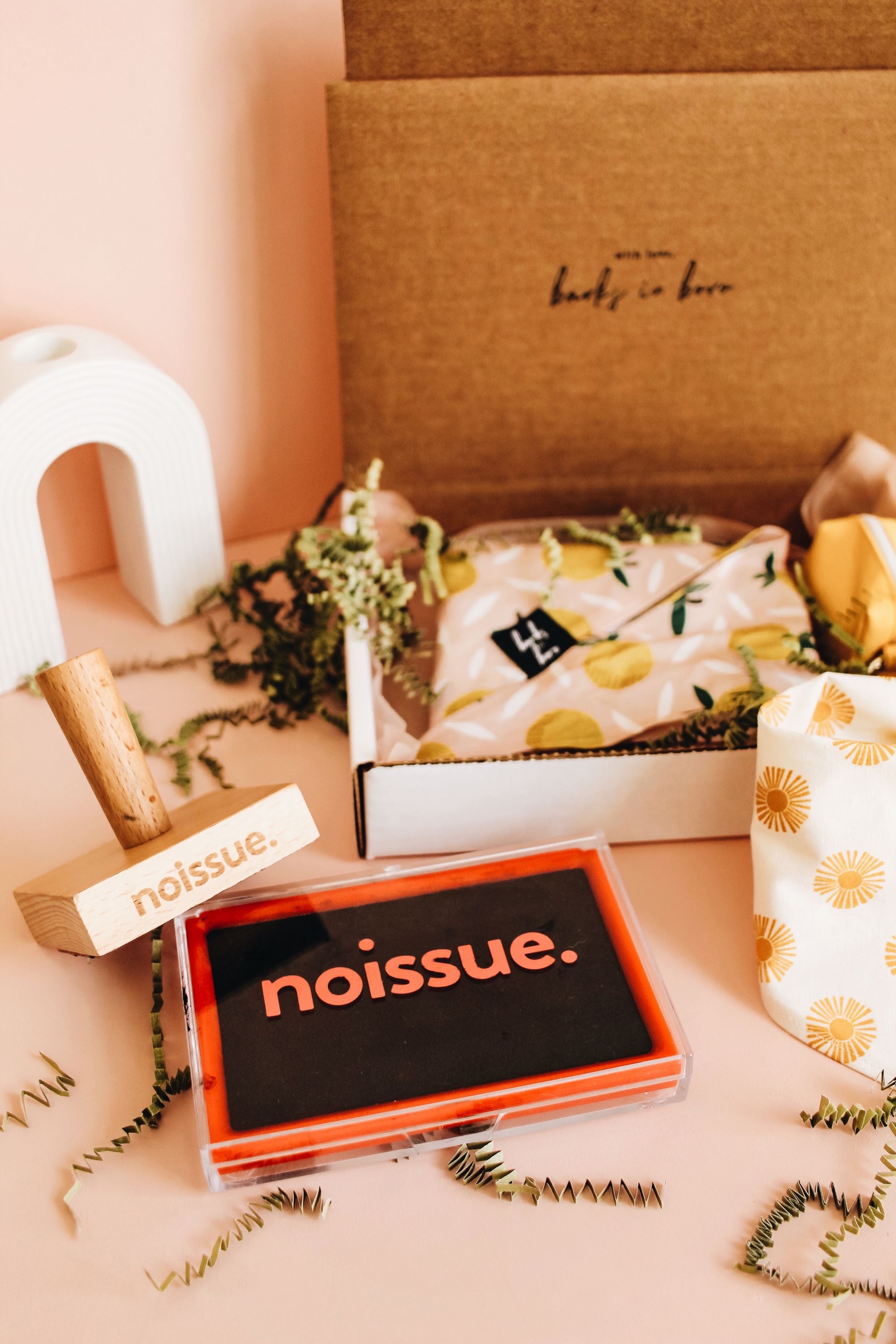 Another significant step they've taken towards this direction is by making the switch towards using more sustainable and earth-friendly packaging, something they've done with the help of noissue! In particular, they use the noissue Stamp customized with their own unique logo to add a small-yet-impactful touch of branding to their boxes. After all, as they say, less is more, and it also helps showcase their sustainability efforts to their customer community.
"We showcase by adding the noissue stamp into our packaging system to ensure our customers that we are showing sustainability in our business."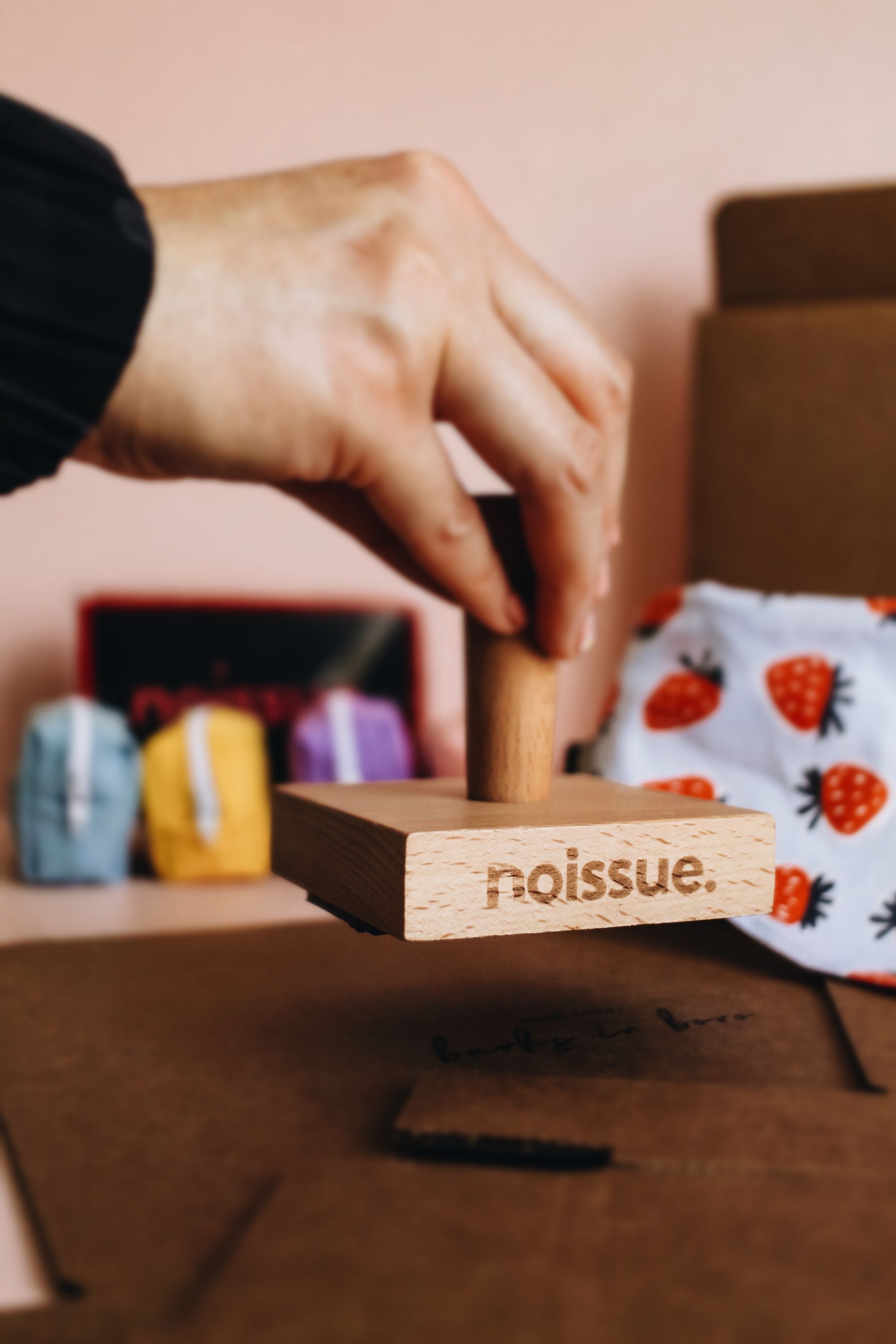 And aside from having packaging that's both sustainable and customizable, Barks and Boro are also part of the noissue Eco-Alliance, which takes their commitment to sustainability a step further by contributing to reforestation with every order! It also allows them to be part of a community of fellow brands and small businesses that have a focus on sustainability.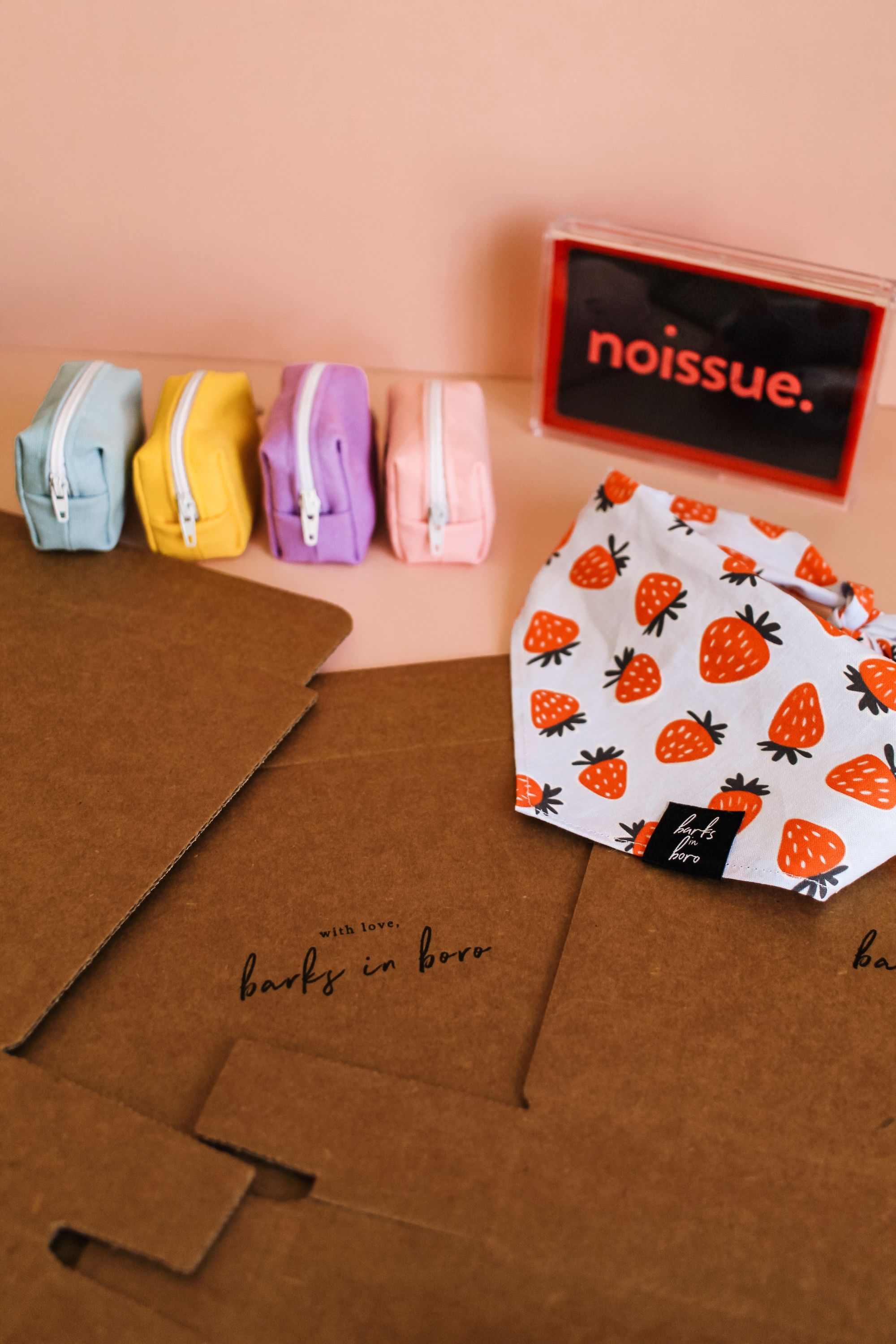 It's easy enough to tell that Barks in Boro are probably the coolest pet-and-human accessory brand you'll see for miles around, but one other thing that sets their brand apart in the industry is that all of their products are 100% handmade! From their fabric prints to the way they brand their products, everything that comes from Barks in Boro from beginning to end is created by the teamwork of Candy, H'Adriena, and Cristina. And though it's undeniable that it's their combined harmony and hard work that really put the brand on its feet, it wasn't always the easiest ride. As they recall, one of the biggest challenges they met was in setting themselves apart in the industry, while still staying affordable for their customers. That said, their biggest piece of advice to others who also hope to start their own brands and businesses is to just go for it–and to stay true to what you love!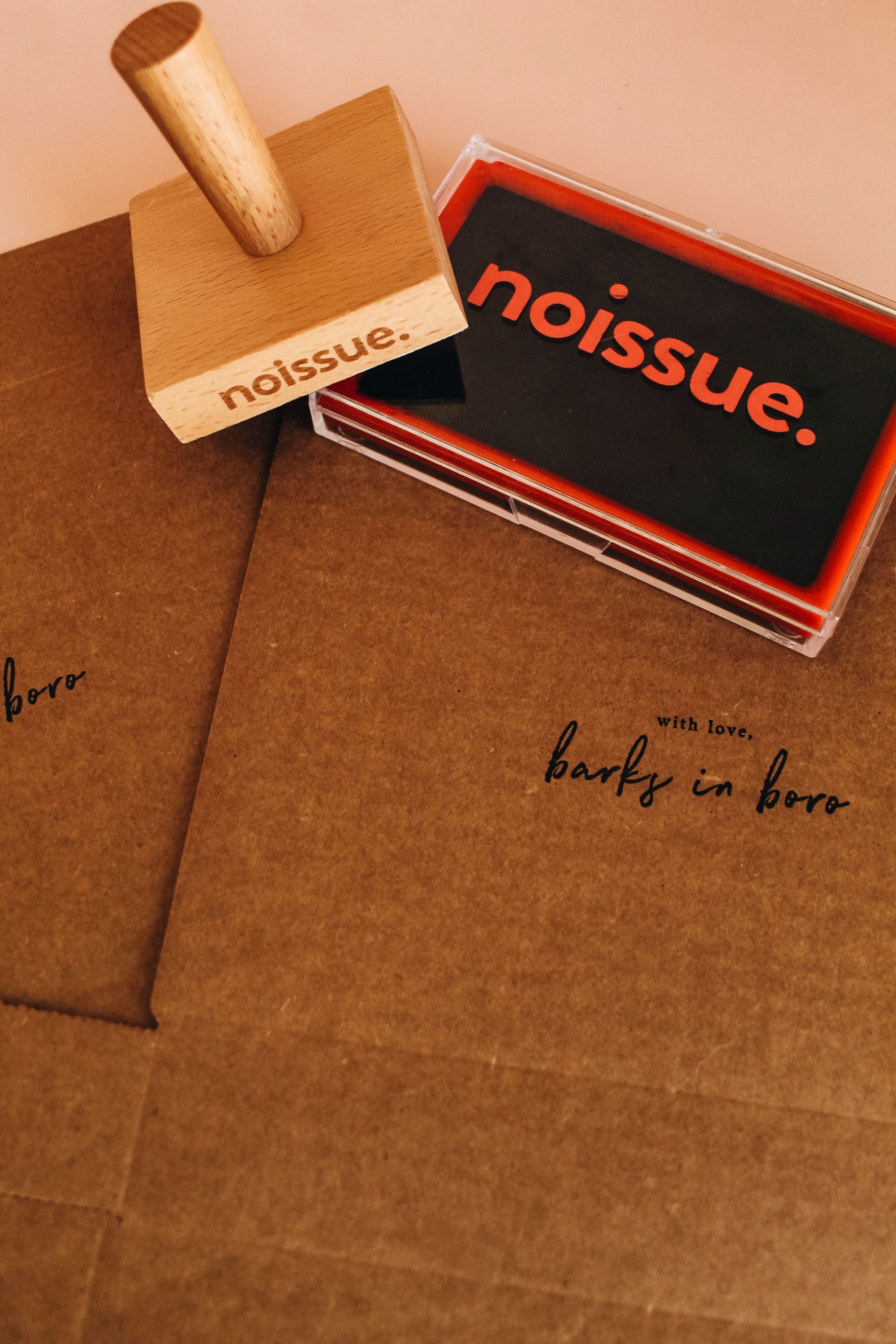 And if you feel you're unable to choose from Barks in Boro's wide array of fun accessories for your furry friend, here's a suggestion straight from the owners themselves: their personal favorite are their waste bag holders! A crowd favorite, they've often received messages saying it's very minimal, and fit for everyday use!
Love for pets, good design, and the planet–Bars and Boro is definitely a brand we're rooting fur!
---
Find more of Barks in Boro here:‌‌‌‌‌
‌‌‌‌‌‌‌‌
Website: barksinboro.co
‌Instagram: @barksinboro
Like this story? Tell us yours! Share your brand story and love for your custom packaging and get a chance to be featured on the wrap! If you're a noissue customer and are interested, you can join the Eco-Alliance by clicking here and answering a few questions here.
Questions? Email us at ecoalliance@noissue.co