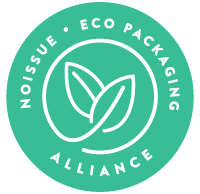 Who says beach bodies are only for the young and hip? Fashion and clothing should always be empowering for everyone. And that applies to swimwear, too! Although largely associated with youth, there's no reason that older generations should be left out of the narrative. After all, everyone—no matter their age—deserves a good time at the beach!
And if there's anyone leading that specific agenda, it might just be a pair of grandmothers from Canada.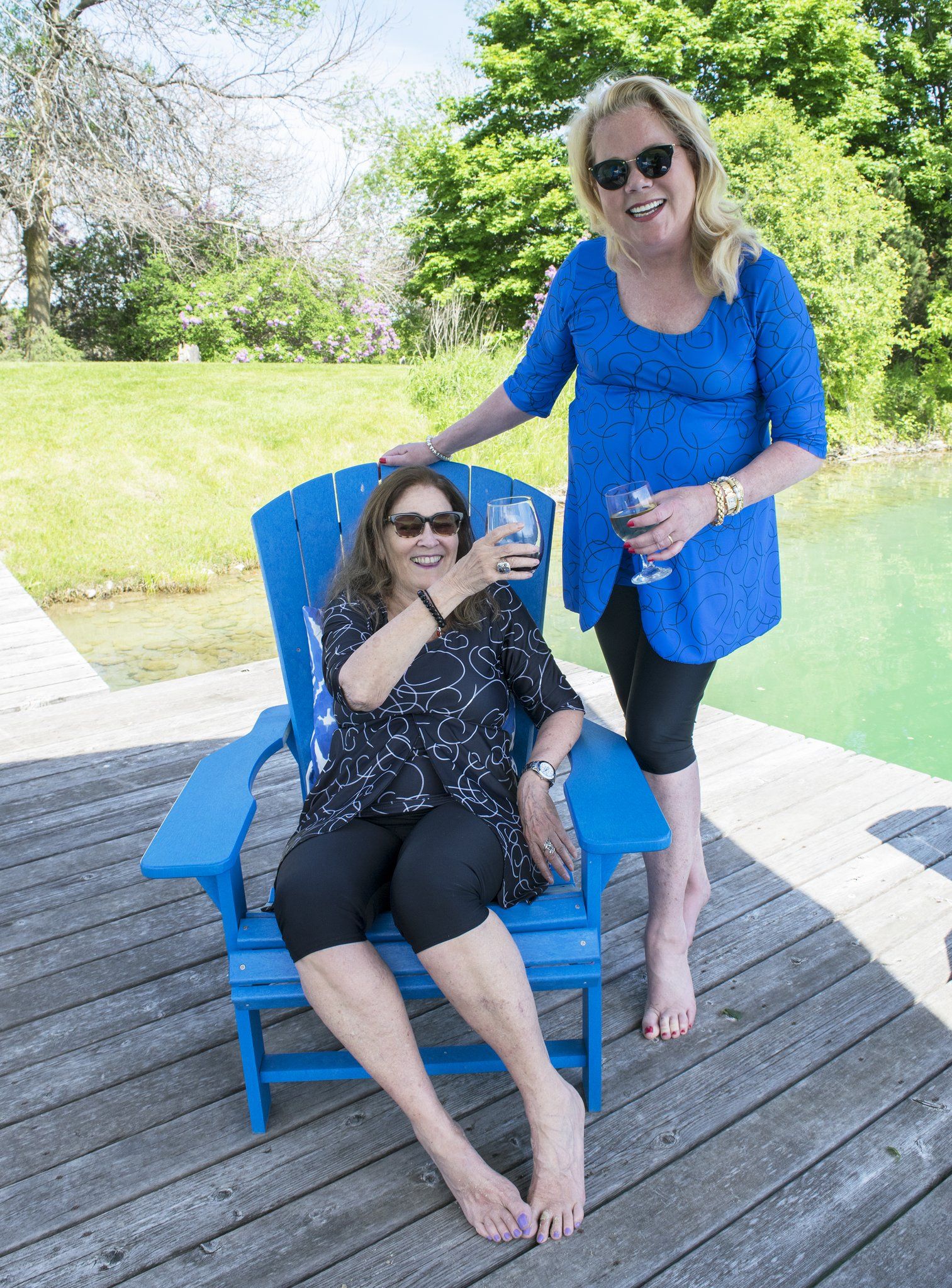 It was in 2016 when Velvet and Rachel, decade-long best friends, had been discussing swimsuits. As grandmothers, they'd been lamenting the lack of diversity in the swimwear industry, and particularly how limited the options were for older women like them. Regular swimsuits in the mainstream were simply uncomfortable, and just didn't make them feel confident at the beach. They knew they needed an alternative. They started working on a design, eventually coming up with a concept that recalled the discreet suits of the 1900s that they felt comfortable with. They tested it out in the market, and the response was immediate—and thus, Bathing Boomers was born! Soon enough, they realized that many other women had felt the same way, and had quickly gravitated to Rachel and Velvet's unique design.
Every unique brand deserves packaging that promotes its individuality, which is why Rachel and Velvet use noissue Stickers, Cards, and Recycled Mailers to pack their swimsuits!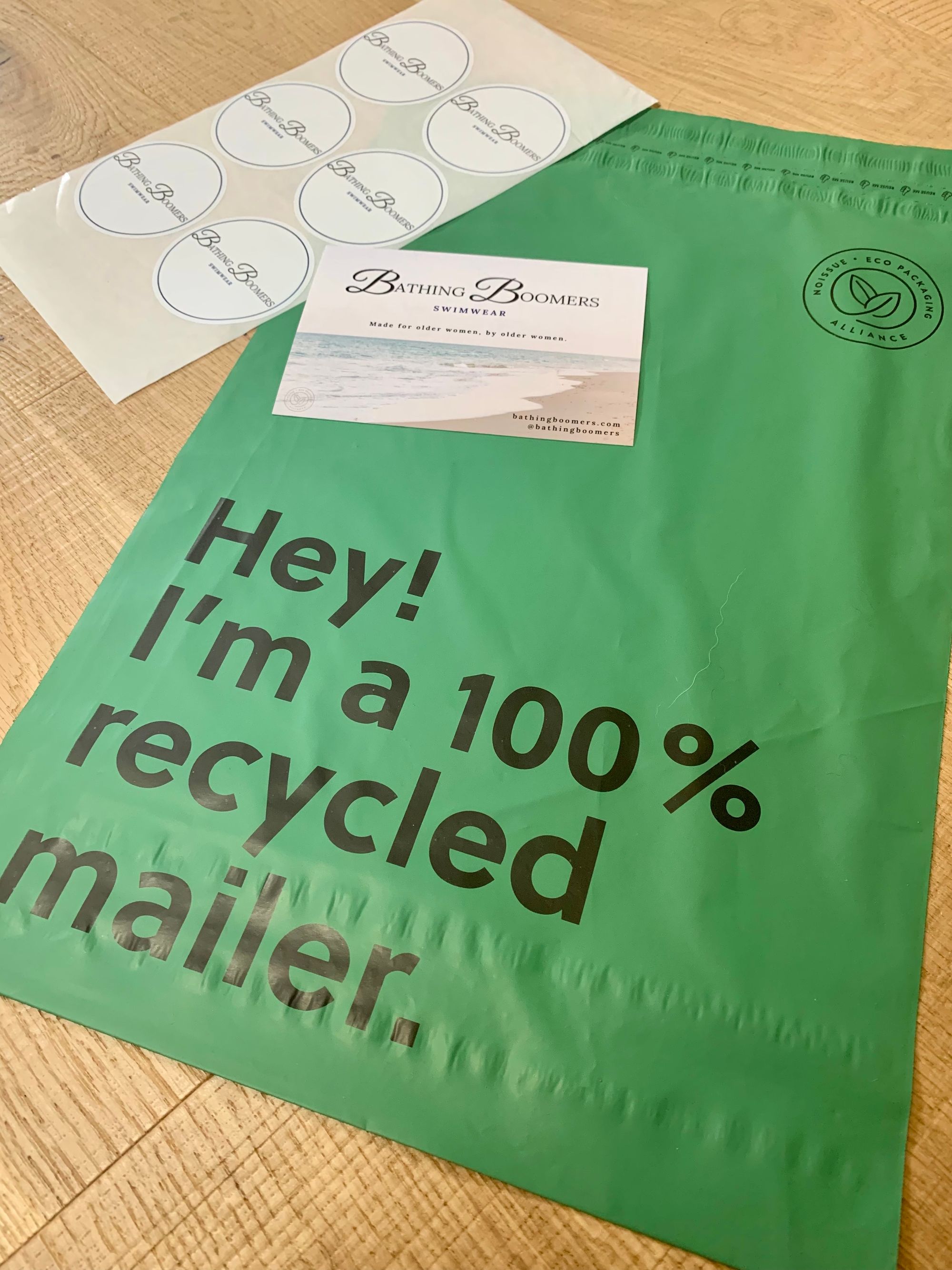 To this day, it's that same spirit that lies at the heart of Bathing Boomers. Rachel and Velvet were inspired by a simple need to provide something that wasn't widely available, and they'd long dreamed of starting something in their second act of life. With Bathing Boomers, their ethos is simple: do what makes you feel good about yourself, no matter what age or stage you are in life.
Rachel and Velvet are no strangers to body consciousness, having spent many years conforming to conventional swimsuits that didn't always make them feel confident. With their brand, their foremost mission is to help fellow women feel comfortable in their swimwear, so they can enjoy a day out by the beach or pool without feeling self-conscious. This also extends to breast cancer survivors: Velvet herself underwent a bi-mastectomy at the age of 42, and today, every swimsuit they produce is thoughtfully designed with the comfort and luxury of fellow survivors in mind.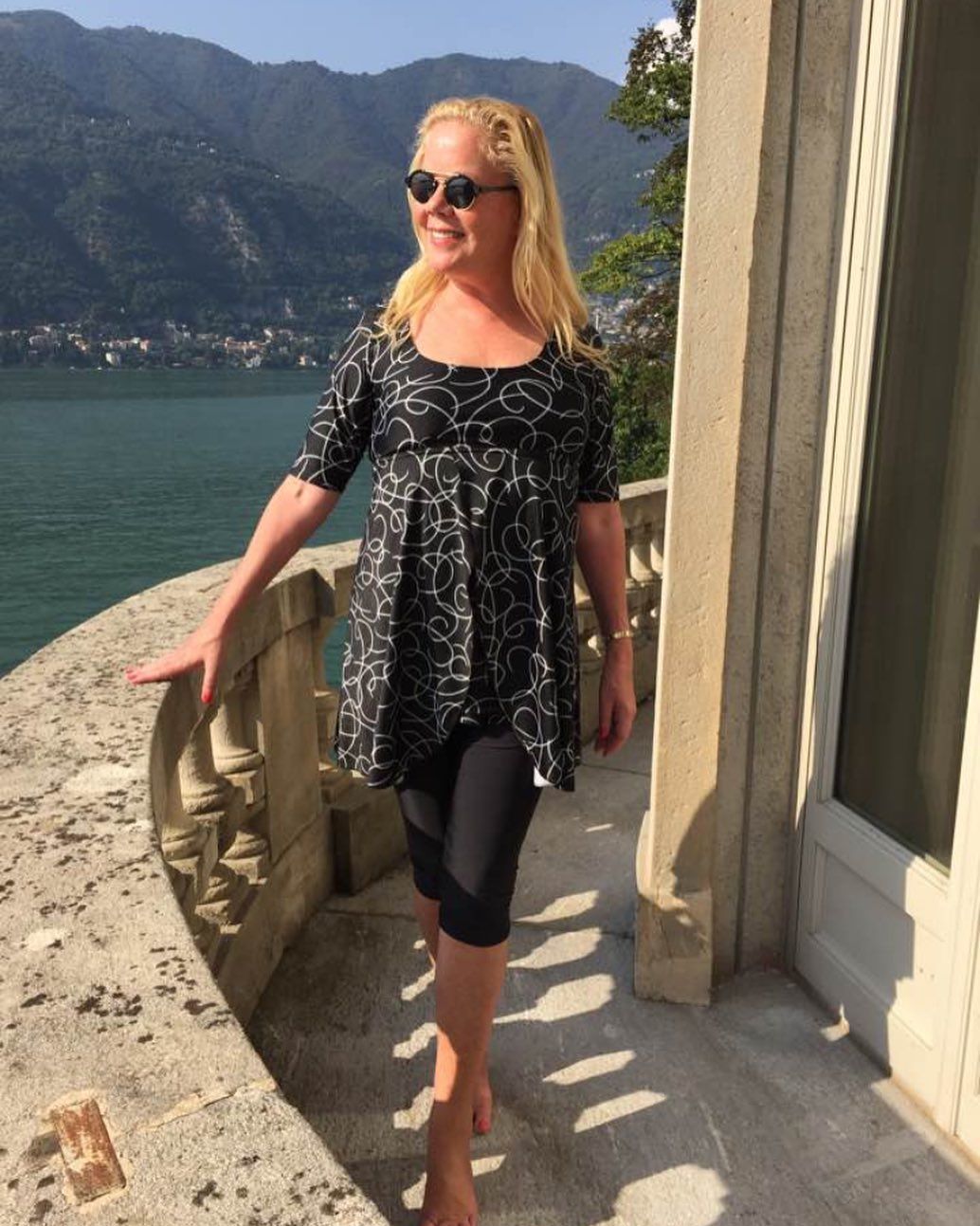 Another thing that was of paramount importance for Rachel and Velvet was circularity! As business owners, they recognize their responsibility to do their part for the environment, and consciously implement measures to grow in more sustainable directions.
"We think it's extremely important for every brand to build sustainable processes into their business structure. We are very small right now, but are excited to take every step possible to make sure Bathing Boomers has a positive impact on people's lives, and the planet."
One of the steps they've taken to fulfill that mission was by using environmentally responsible packaging, which they've done by partnering with noissue! As first-time business owners, opting for circular packaging was their first major step towards sustainability. Having them completely customizable and affordable just sealed the deal!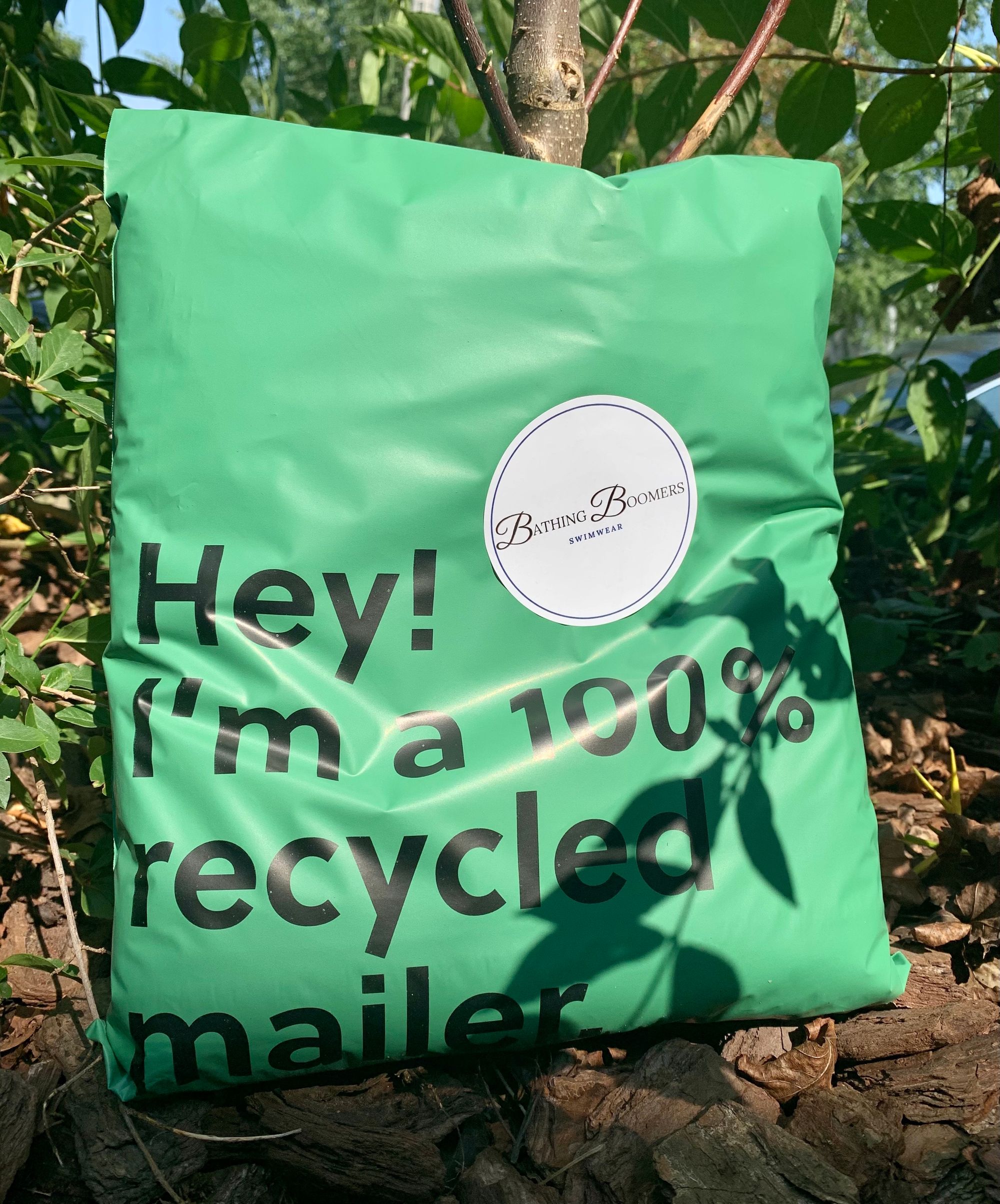 "noissue is great because they offer both a sustainable option for packaging that's affordable!! We had to cut our packaging costs, and wanted to find a great company that we would be proud to support, and noissue was a no-brainer for us in the end."
They were also keen to take their sustainability mission as far as possible, which was why they've also joined the Eco-Alliance community at noissue! Rachel and Velvet have spent many years living in the beautiful outdoors—Rachel hailing from Jamaica and Velvet from Canada—and so it was only second nature that they did what they could to preserve the planet's treasures for future generations. By being part of the Eco-Alliance, every order from noissue contributes to a climate action category in areas of need around the globe. It also puts their brand alongside other sustainably-minded small businesses that share their commitment to doing better!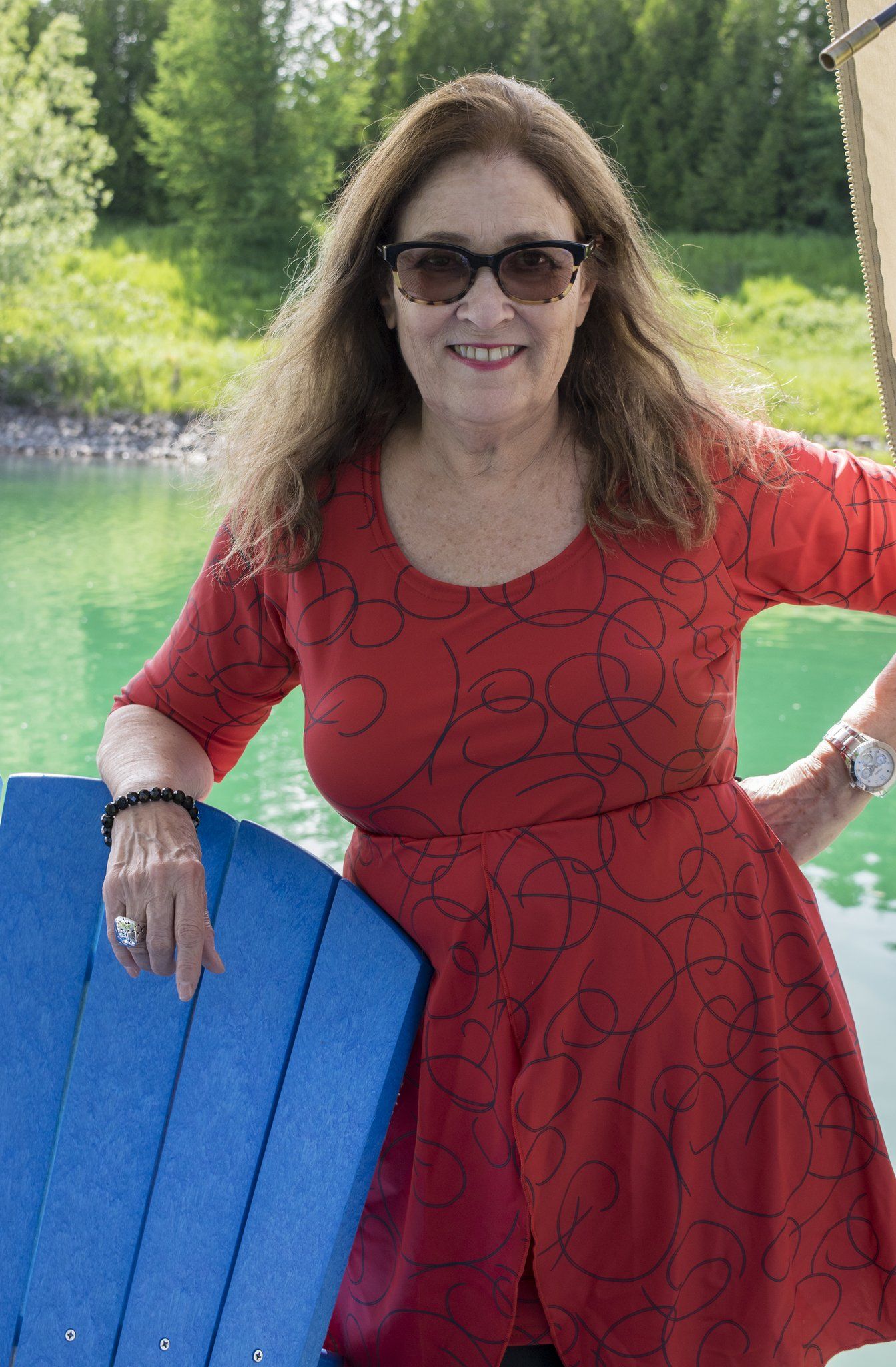 As a new business, starting on the right foot was of imminent importance. Besides their circular packaging, they've also partnered with ethical manufacturers for their suits, and everything is packed by Rachel and Velvet themselves from their own homes. In the near future, they've also set their sights on recycled fabric as possible material.
There's certainly no brand like Bathing Boomers, and that's something Rachel and Velvet happily embrace! One of the best parts of the journey so far was being able to build a community of senior women who have found happiness and confidence through the brand. And they're definitely not stopping. Rachel and Velvet have channeled all their passion into the brand, and intend to continue breaking out of ageist societal stereotypes. They hope to continue encouraging women to reinvent the wheel, and to fully embrace whatever life throws at them, "wrinkles and crinkles and all"!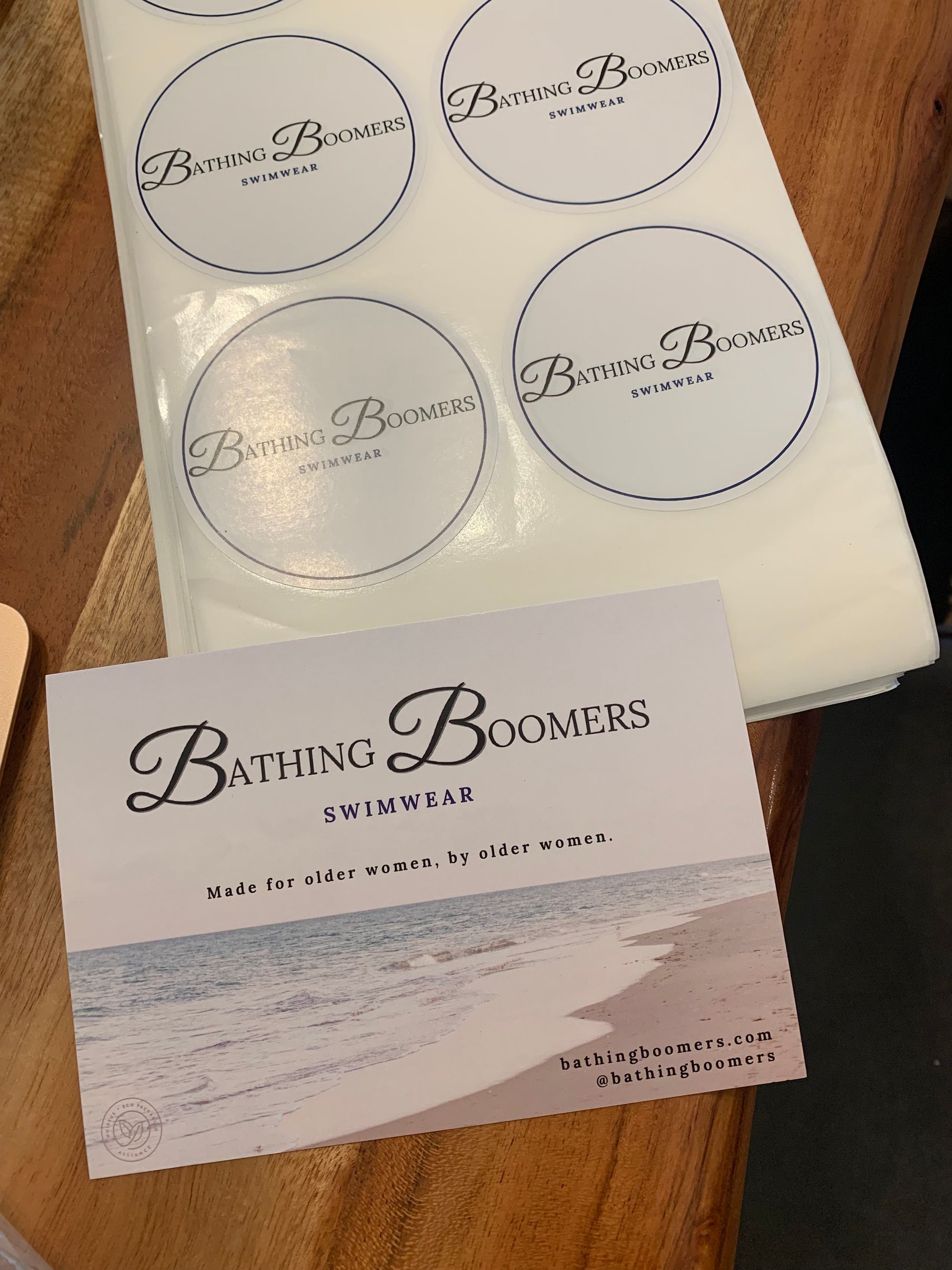 But it certainly hasn't been without its challenges. Neither of the pair had any previous experience with retail, so figuring out how to run the business was a step-by-step process, from sizing and pricing down to the e-commerce side of things. They've since learned many lessons throughout the journey, and are grateful to those who've helped along the way.
For others who also hope of building their own retail brands, their foremost advice is to find a manufacturer you can truly trust to help grow your brand. They also emphasize on starting small—work with what you know, and then steadily build from there.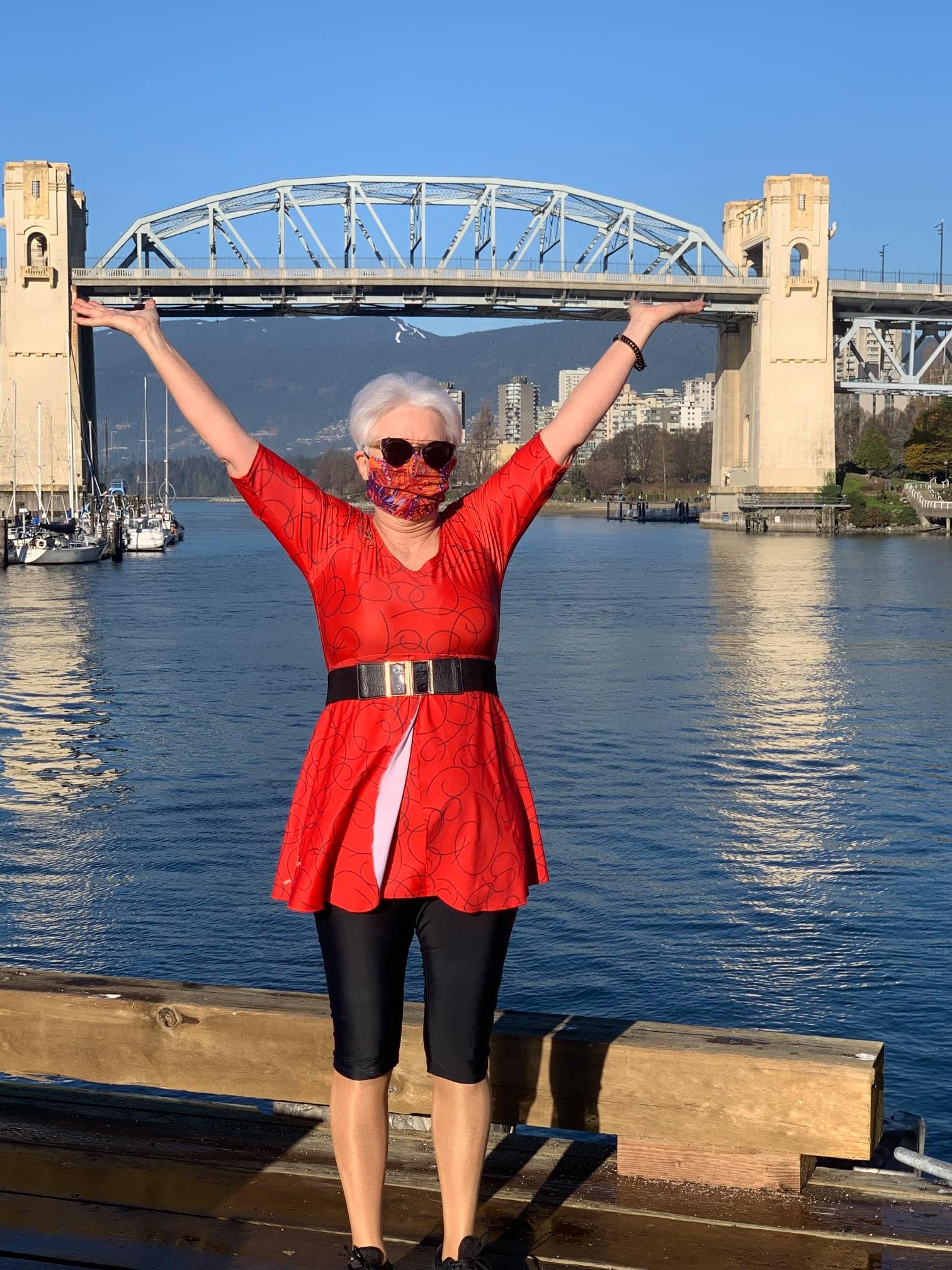 Throughout all this, it's the customers that have been the high point of the journey. Whether it's by receiving gifts through the mail or having hour-long conversations on breast cancer, the community they've built has been nothing short of amazing! It's definitely what keeps them going everyday.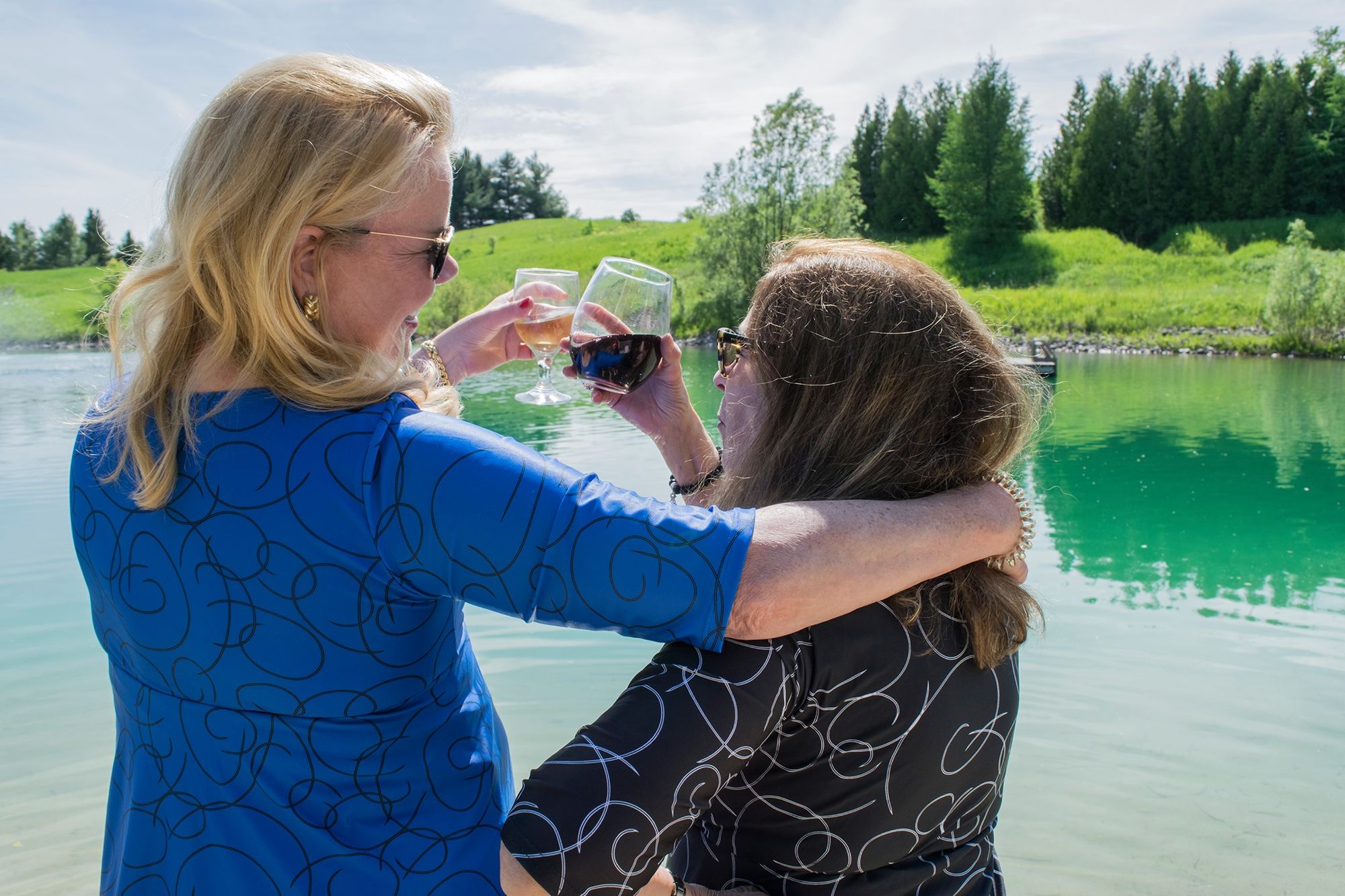 With their commitment to the planet and heart for their community, Bathing Boomers might just be the coolest swimwear brand in town.
---
Find more of Bathing Boomers here:‌‌‌‌‌
‌‌‌‌‌‌‌‌
Website:‌ bathingboomers.com
Instagram: @bathingboomers
If you enjoyed this read, we bet you'll like last week's feature too: Biocasa: Everything You Need to Meet Your Sustainable Lifestyle Goals
Want to share your story? We'd love to hear it! Join the Eco-Alliance here and share your deets with us here to get a chance to be featured on The Wrap!