All dog parents would agree: we all want the very best for our pups, because they deserve nothing less! From providing them with the best diet to keep them in tip-top shape to dressing them up with the most stylish and dashing accessories, our pups deserve the very best treatment we can offer.
And when it comes to the most charmingly stylish accessories that'll make your canine companion the coolest on the block, the small biz Muddy Paws has got your back! From fluffy pastel bowties to absolutely adorable mini collar charms, Muddy Paws understands just what every pup needs to put their best paw forward. As the cherry on top of their packages, the brand packs all their accessories with their custom noissue Tissue and Stickers that turn the cuteness factor up a notch.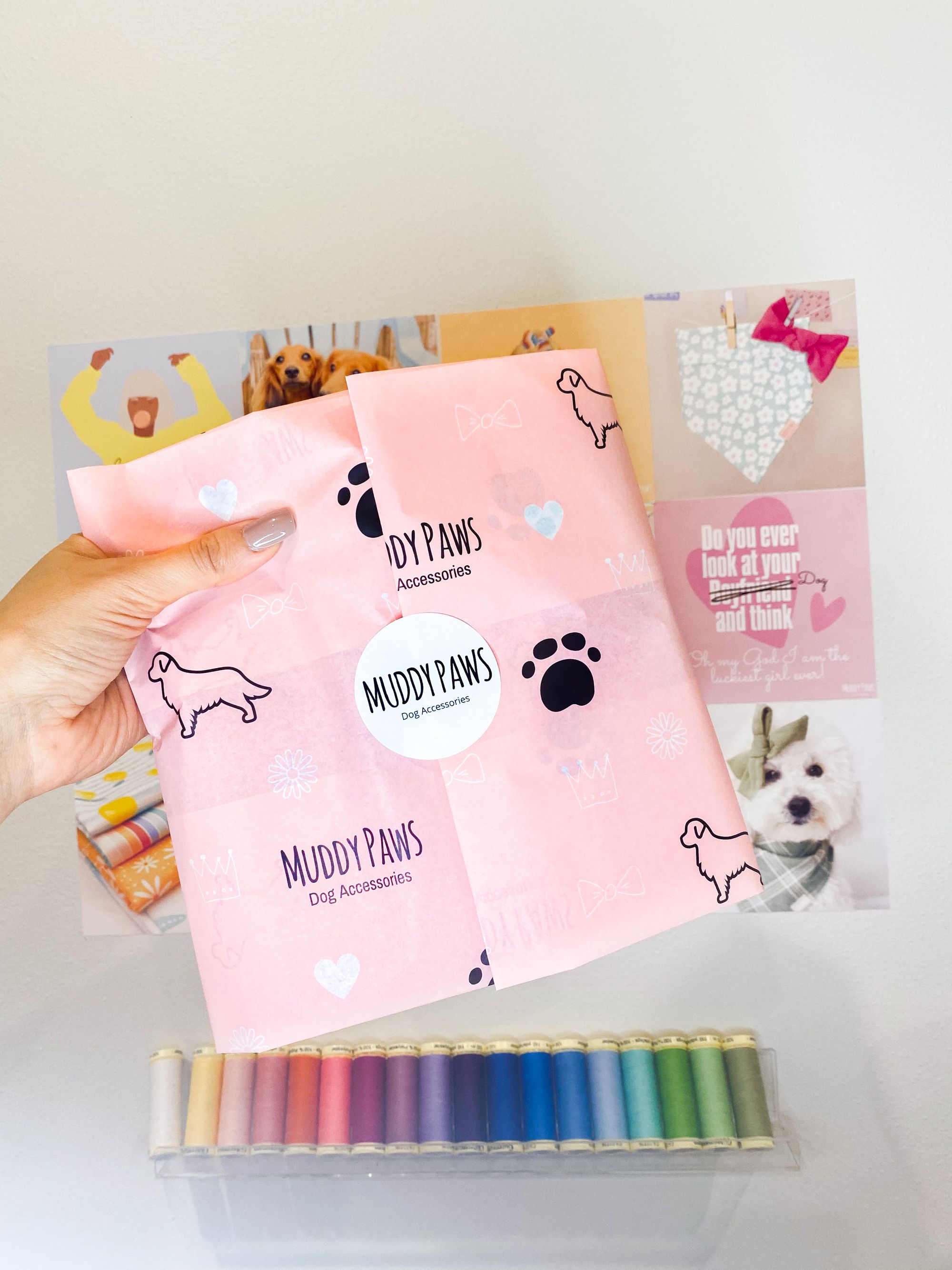 It was during the beginning of the pandemic that Hannia, the creator behind Muddy Paws, first became a dog mama. From the moment she brought her golden retriever-poodle Lupe home, her dog-mom instincts just kicked in. She immediately started sewing the most beautiful bows and bandanas for Lupe—and she just couldn't stop! Hannia then set her sights on Lupe's clothing. She picked up a sewing machine and taught herself to sew, and just like that, Muddy Paws was born! Her hobby took on a life of its own, eventually growing into a community of over 6,000 adorable dogs and humans on Instagram.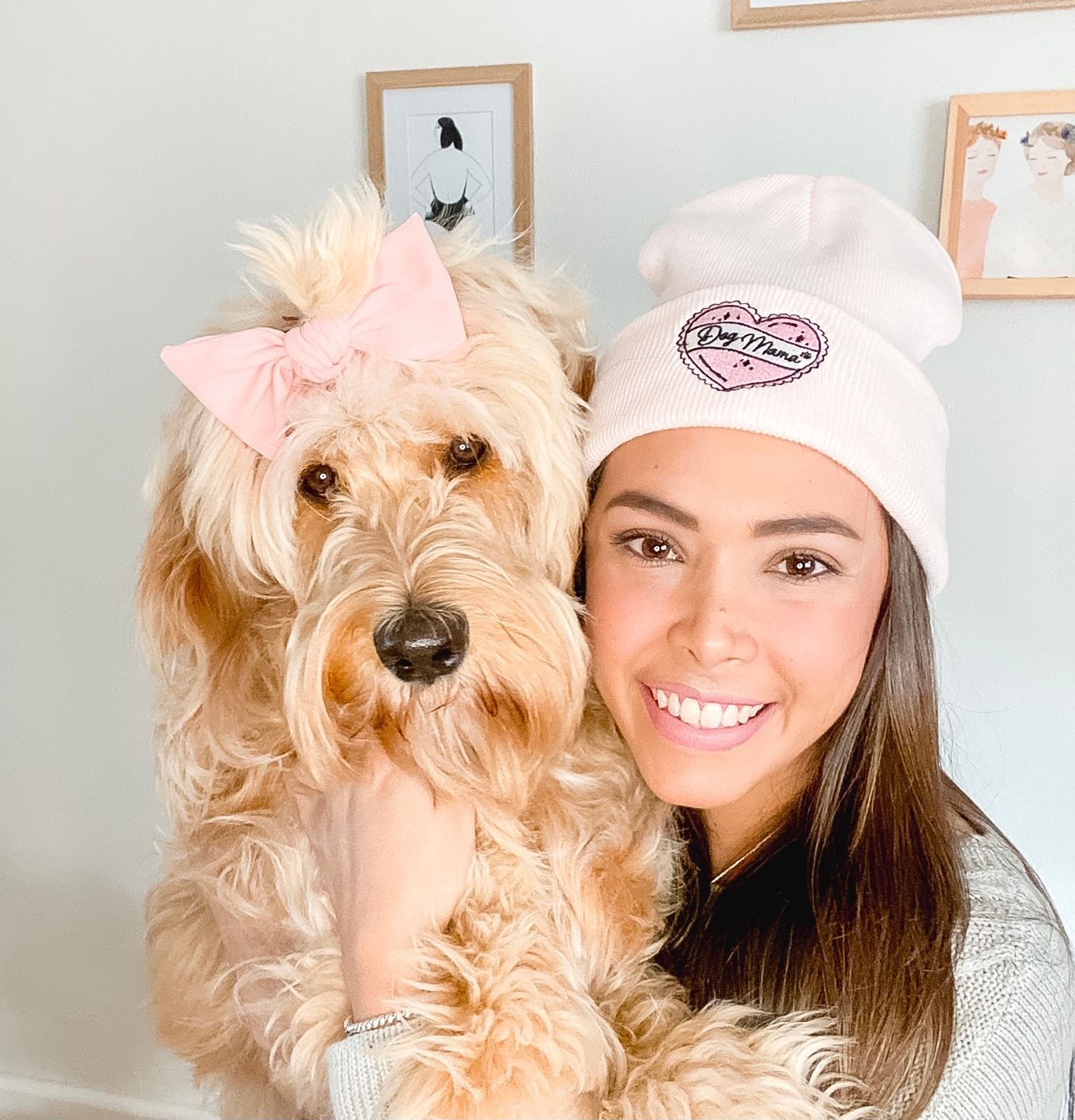 And it all ties back to Lupe, and that fateful day she arrived at Hannia's home. Since those first days of dressing Lupe up in the sweetest little outfits, Hannia's customers have since grown to include dogs of every size, color, and breed, all decked out in her original designs! It's always what's most fulfilling about the business so far: seeing dogs of every kind rocking their best angles on the 'gram with the help of her accessories!
That's what's at the core of Hannia's mission: to help our canine companions be just as stylish as we are. As a dog mum, Hannia understands the simple joy of dressing your pup up to the nines no matter what time of year, and hopes to help fellow dog parents do just that with her chic and trendy designs.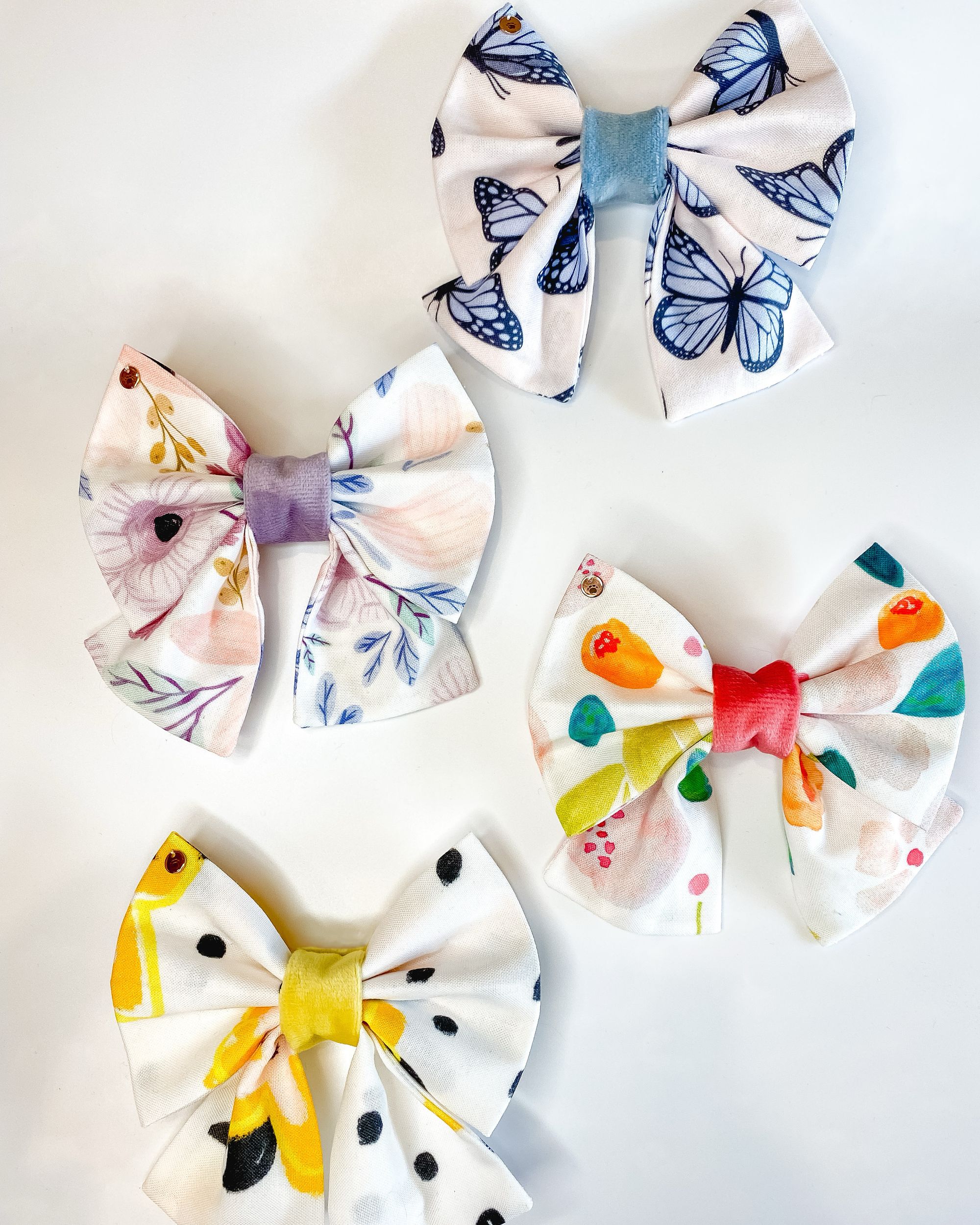 Another thing that's also always in style in Hannia's brand? Environmental responsibility! Despite just starting out as a small business, Hannia was determined to start on the right foot and do her part for the community and the environment. All the fabric she uses is sourced from other small businesses, and everything is screen printed with earth-friendly dyes and cotton that produce little to no waste. She's also partnered with an organization to donate a portion of her sales to help stray dogs in Colombia. Finally, Hannia also uses circular materials in her packaging that leave little harm on the earth, which she's done by partnering with noissue!
Having earth-friendly packaging was always one of her priorities since the beginning. And with noissue, Hannia was happy to find earth-friendly packaging that also allowed her fun, cheerful aesthetic to shine through.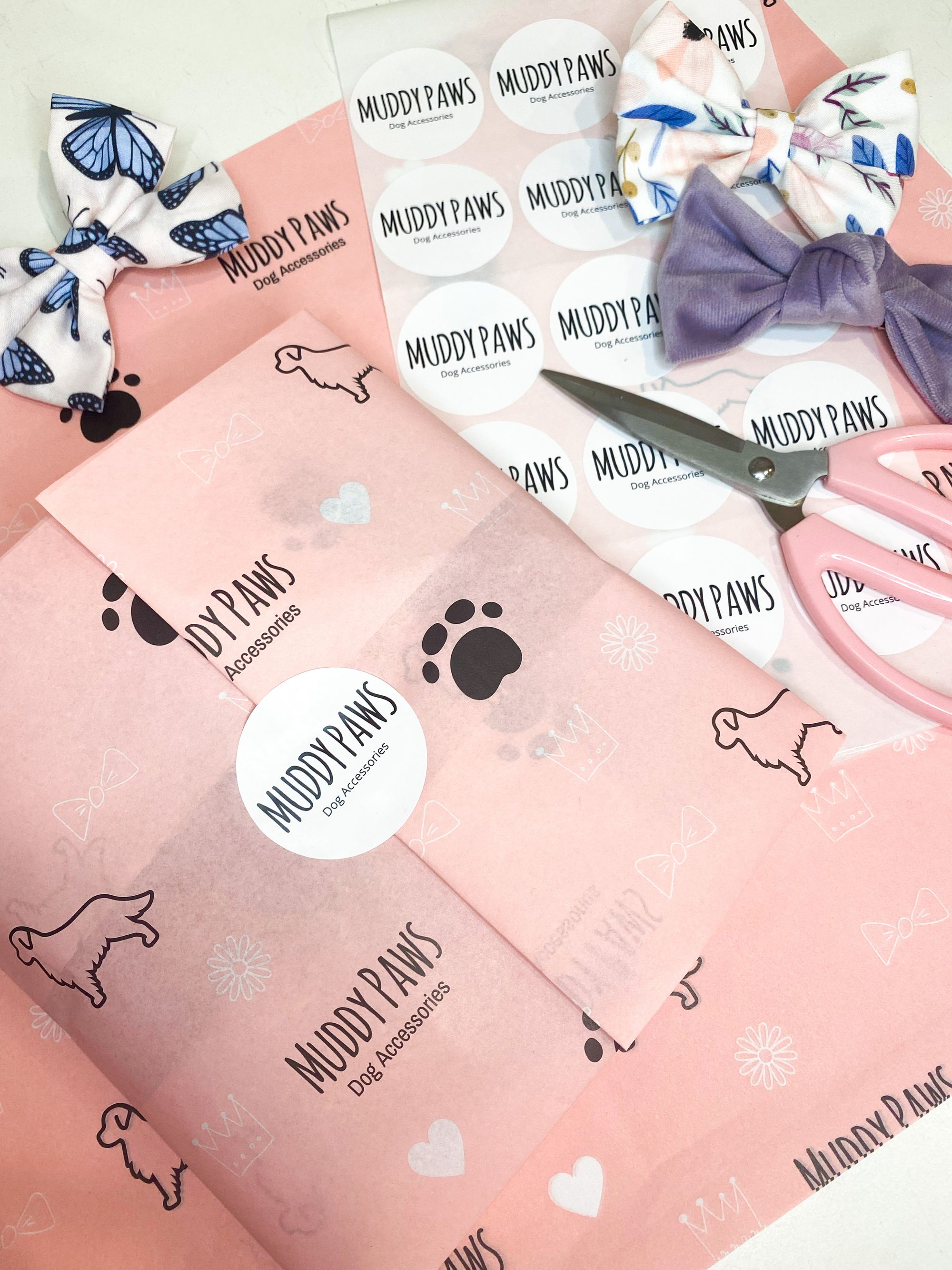 "I've been using noissue packaging since I opened my business in January 2021. Eco-friendly packaging has always been one of my top priorities and I'm glad I found noissue because it's environmentally friendly but also provides fun and gorgeous designs."
Hannia's also keen to do her part for the environment wherever she can, which is why she's taken the extra step to join the noissue Eco-Alliance community. Being part of the Eco-Alliance allows her to contribute to climate action projects around the world with every order, and it's also put her alongside other small businesses that are committed to building a better future for the planet, one step at a time.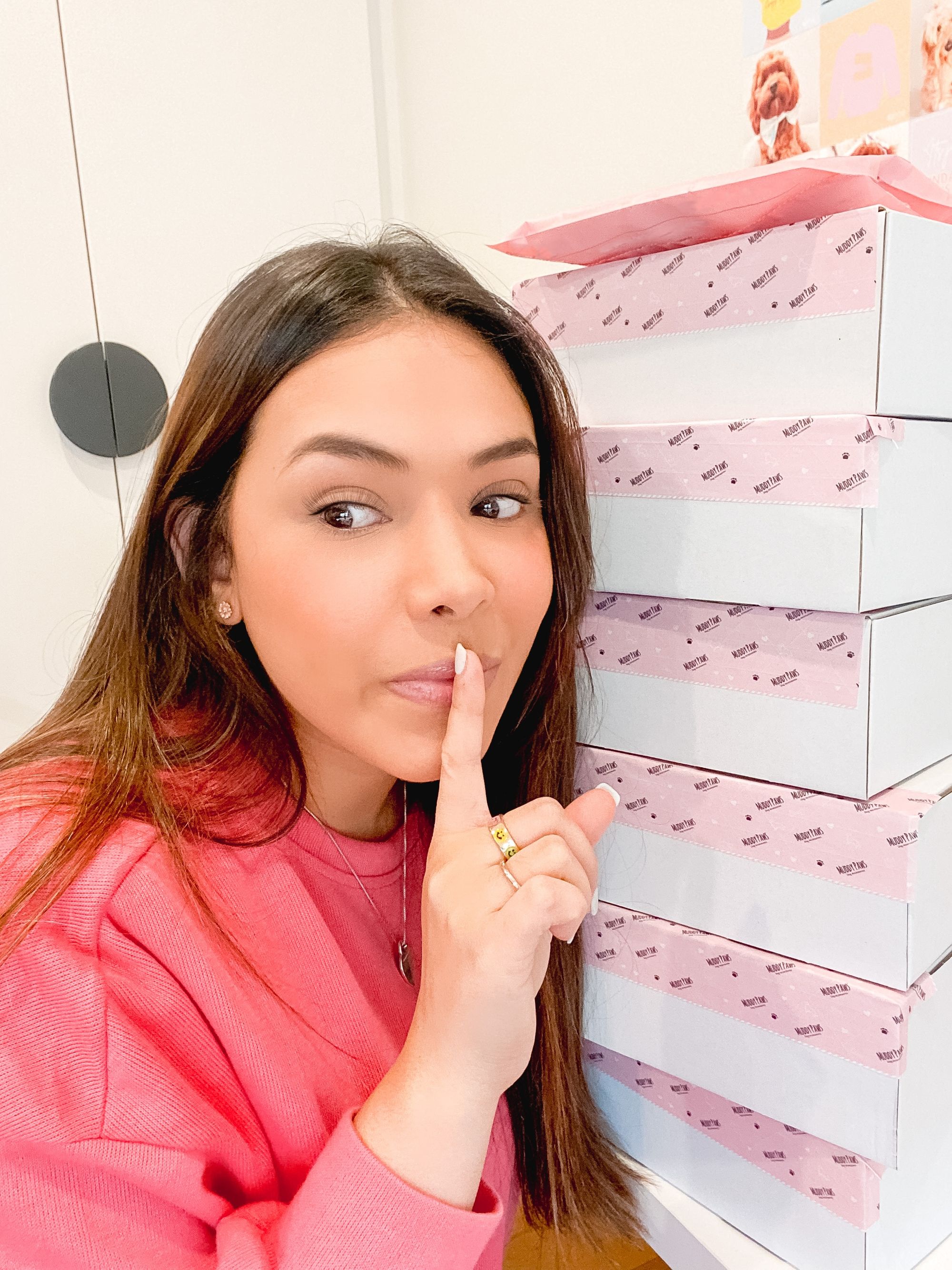 "Looking after our ecosystem is my responsibility and I like to do my part in every single area of my life to contribute to that, which also includes my business."
Hannia consciously implements environmental responsibility within her process, too. Each of her bandanas is handmade individually with cotton fabrics and water-based inks that leave less waste than more mainstream alternatives. She also shares all her efforts with her community so customers know that they're shopping sustainably!
Since those first few handmade bandanas, pastel tones and delightful patterns have become the hallmark of Muddy Paws' brand. And you certainly wouldn't find pup accessories with just as much charm anywhere else! But what Hannia also prides herself on is that everything from the brand is made with careful intention. From the fabric sourced from fellow small businesses to the earth-friendly dyes and cotton, every item at Muddy Paws balances good quality and environmental responsibility—as well as an extra dose of positivity!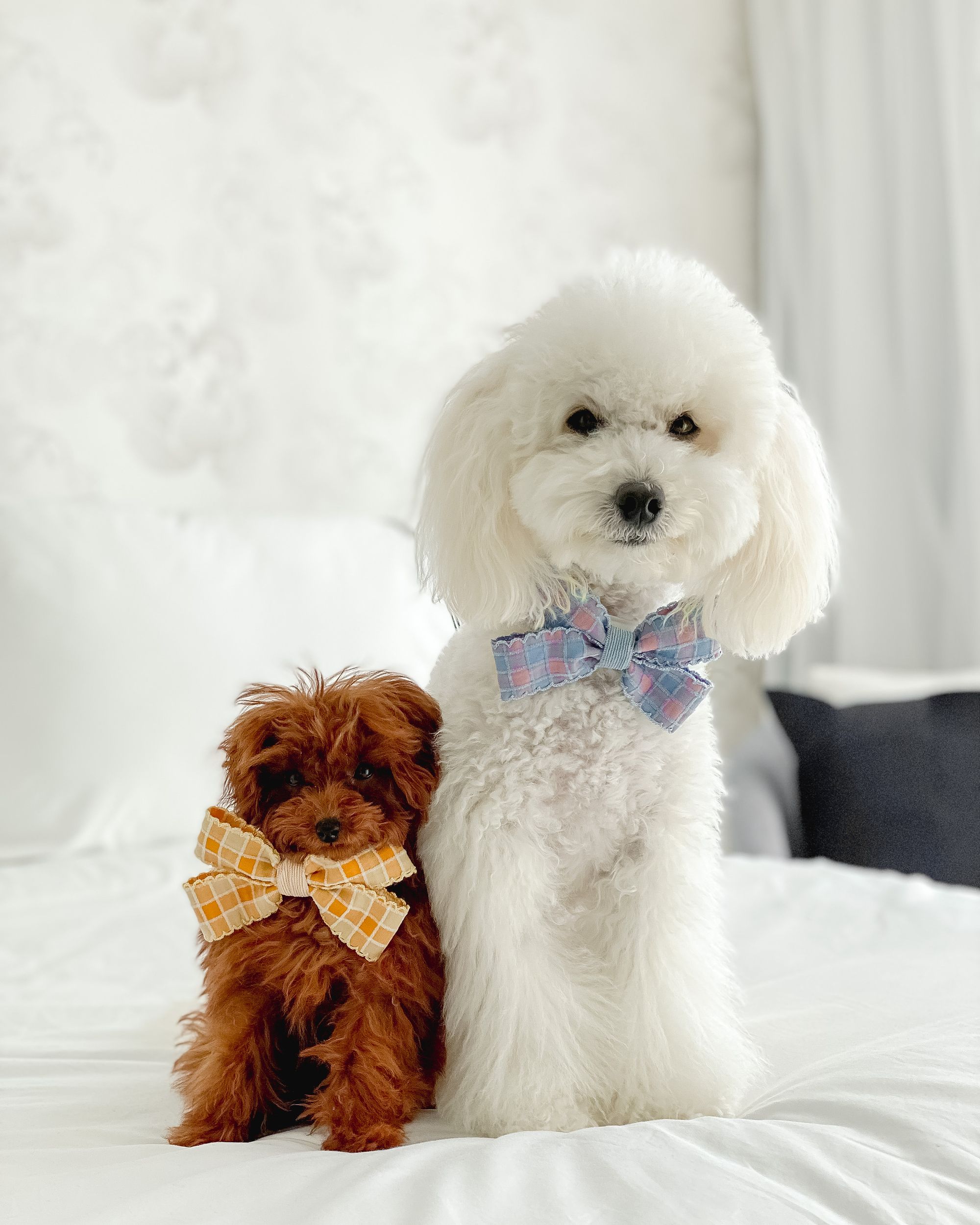 Though Hannia's thoroughly dedicated to her brand, it isn't always easy. Competition can be tough in her particular industry, but she's since focused on trusting in her own vision, passion, and talent, and giving her all into every piece she designs. It's definitely been her biggest guide throughout her journey, and it's the very same advice she shares for others who also dream of starting their own businesses: as long as it fulfills your heart and brings you joy, then just go for it! Anything is possible if you have the right passion and drive, and there will be people who'll support you along the way, including Hannia herself!
And if you ever want a piece of Muddy Paws' charm for your own furry pal, here's a recommendation from the founder herself: though her accessories are always a crowd favorite, she's most proud of her homemade Paw Balm! Made from raw, organic materials straight from her kitchen, Paw Balms are the perfect solution to keep any pup's healthy and hydrated!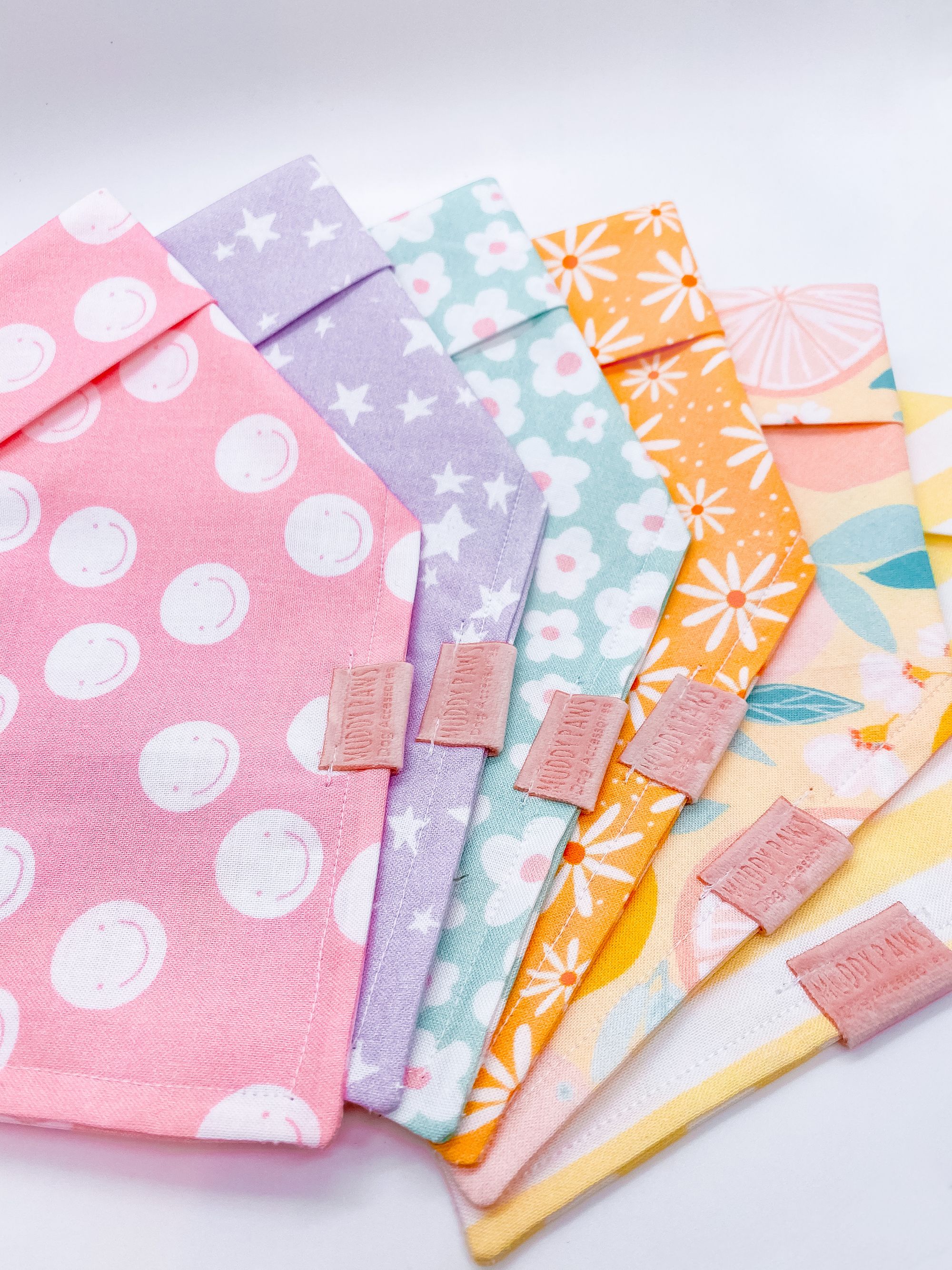 Adorable accessories for our furry pals that are helping save the planet? Muddy Paws is a brand we're paw-sitively rooting for!
---
Find more of Muddy Paws here:‌‌‌‌‌
‌‌‌‌‌‌‌‌
Website:‌ shopmuddypaws.com
Instagram: @muddypaws.au
If you enjoyed this read, we bet you'll like last week's feature too: Abigail E. P.: Connecting with People and Saving the Earth through Art
Want to share your story? We'd love to hear it! Join the Eco-Alliance here and share your deets with us here to get a chance to be featured on The Wrap!
Questions? Email us at ecoalliance@noissue.co