"Been Bean Shop is a micro design studio based in Bangkok, Thailand with one member running everything from designing to package shipping.
Been Bean was born on an ordinary day while Praphavint Saprungruang– that's me! Was working as a graphic designer years back. At that time I thought, how could ordinary things make people feel special? And that made me create illustrations and craft them into tangible products. Every Been Bean item is simple yet quirky and eye-catching with bright colors."
"My biggest vision as a brand is to make any ordinary day special and unique! Not everyday is going to be perfect, but at least I can hope that my items can light up anyone's mood just by looking at them."
"Hearing compliments from offline events and online reviews sure make me happy, but not as happy as seeing my own products being used in real life."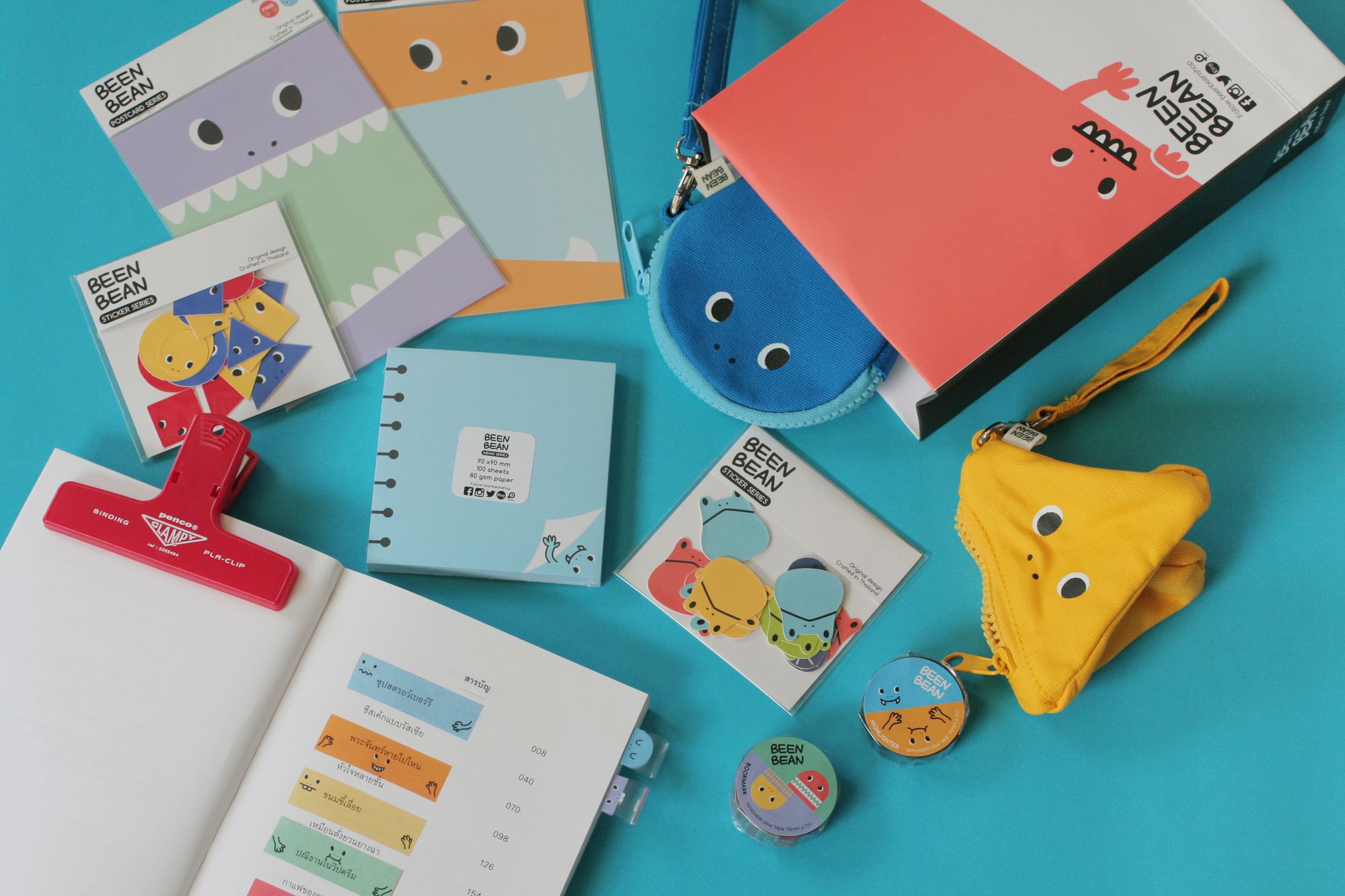 "My biggest struggle when I started this brand was pursuing it without any knowledge in marketing (I have a background in design and really have no idea about how to run a business). At the beginning, I was at a lost – it took me a full year to have my brand get noticed."
"The internet is such a helpful tool when it comes to doing research. My advice is to do your research and avoid investing too much on buying advertisements. But also, keep posting interesting content. The most important thing is, make sure your target customers are in the same platform as you."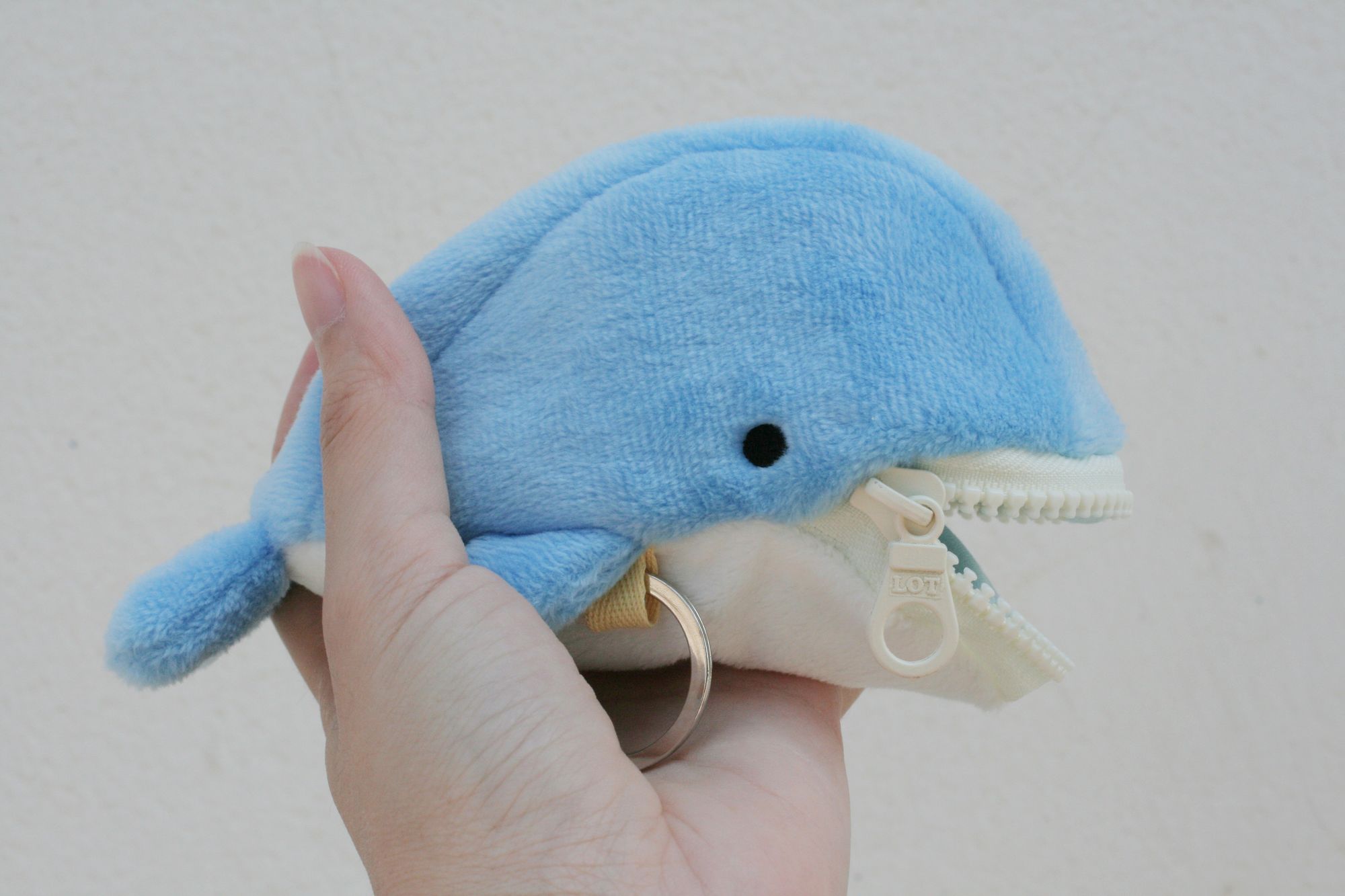 "Because I do care about the customers' unboxing experience, I used to use lots of plastic package for wrapping and posting until last year when I started questioning myself. Should I continue sending out parcels like this? Might have been too late to make the sustainable switch, but it's better late than never, right?"
"At this point, I did a Q&A with my customers online. Actually, some of my plastic packaging can be reused, but 70% of my customers didn't reuse them at all. This made me feel like an irresponsible human being – I felt very guilty. That's what made me decide to change my packaging."
"To lower my environmental footprint and show it to my customers, I announced that I will change all my postal packing from plastic to paper, starting this year 2020. And even though it costs 3 times more expensive than plastic package, I decided not to raise my shipping fee."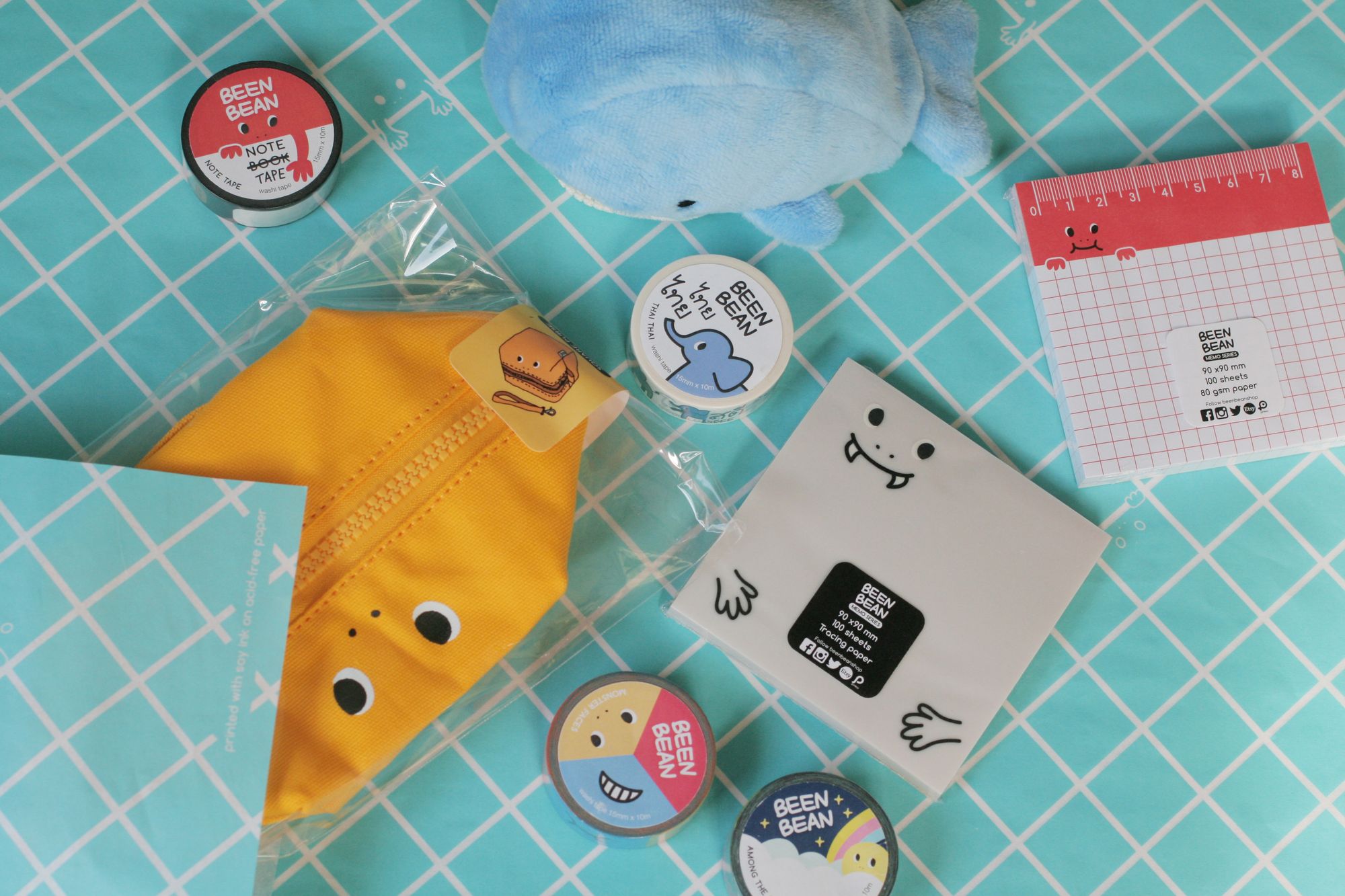 "The reason I choose tissue wrapping paper is because it is the easiest way to craft a custom package plus it makes the unboxing experience so much better."
"I often posted taking out my items from my custom paper bag but that's the only fancy boxing experience I had. So some months ago, I decided to add more excitement by packing with custom wrapping paper, only to find out that I am only using an eco-friendly printing process and not eco-friendly paper. Around that time, I discovered noissue! After reading lots of reviews, I chose to print my new wrapping paper with them and I am very satisfied with the result."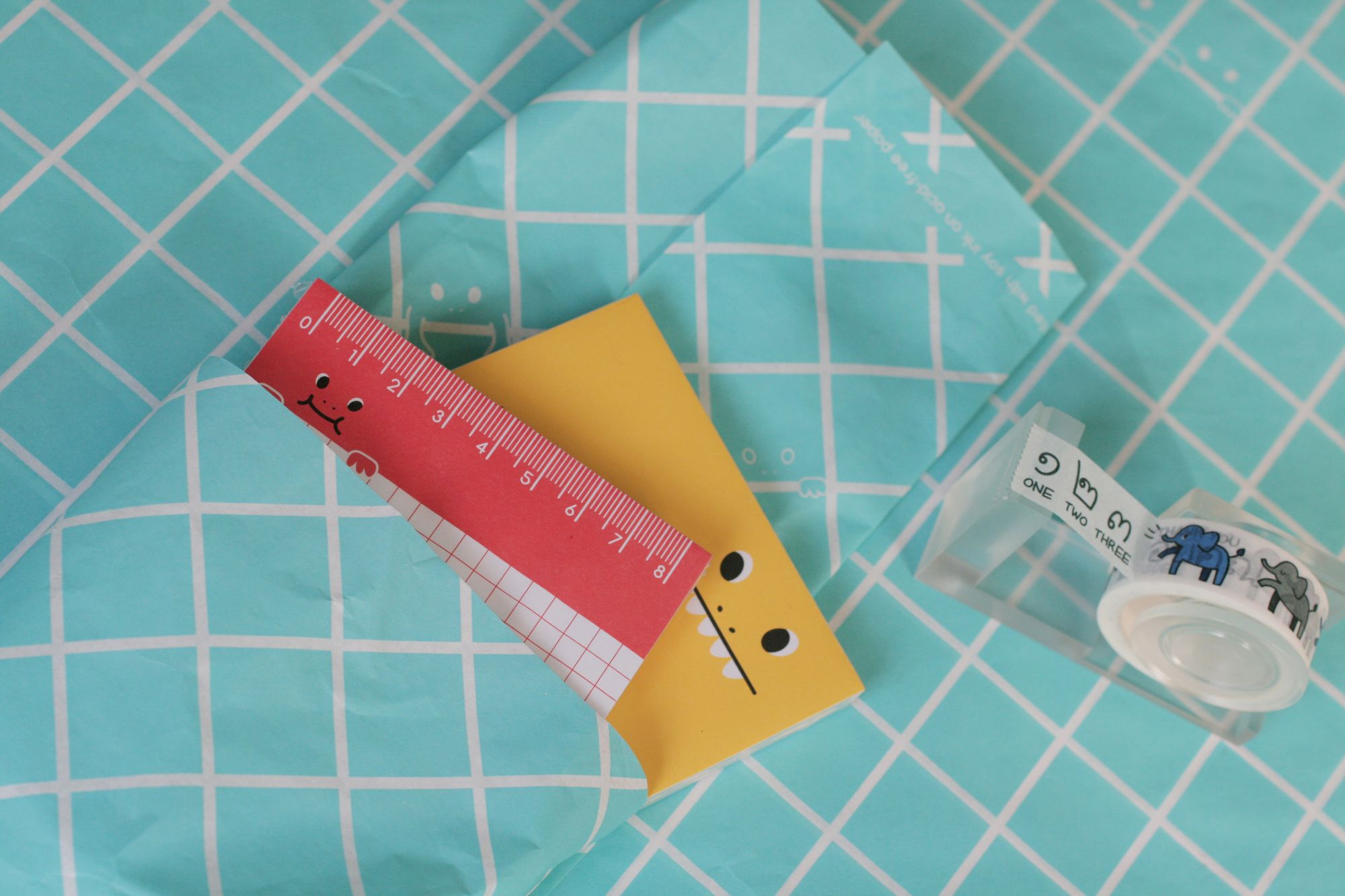 "In my opinion, custom packaging makes branding stronger and stands out among the crowd. Making customers feel that they are special is the most important point for my branding strategy."
"Lots of my customers posted unboxing clips and reviews on their social medias. Custom packaging really lets the customers know that you care and have delicately packed their order."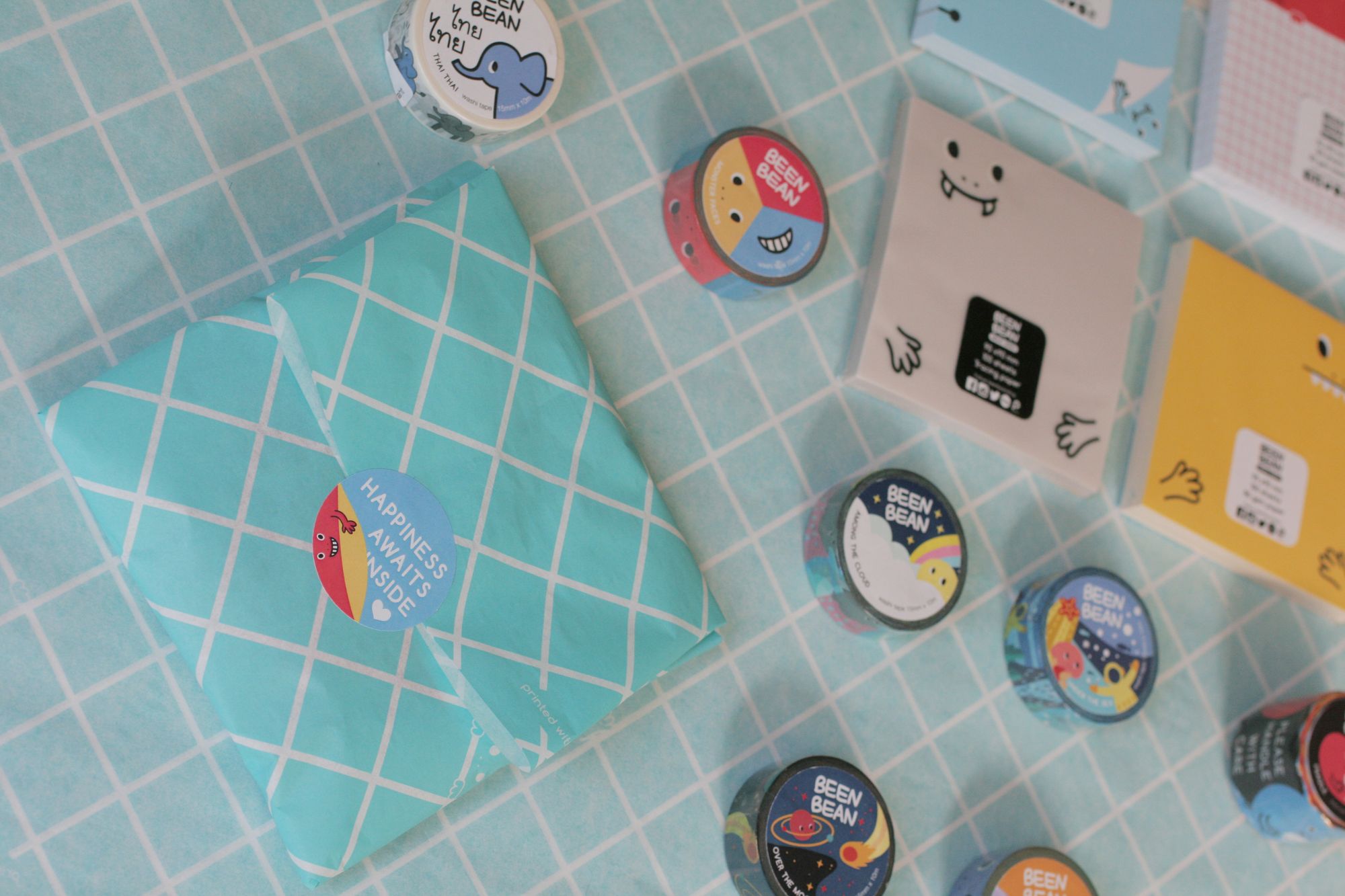 Before ordering from noissue, I had researched a lot about paper and tried to find a local printing shop but couldn't find one that uses eco-friendly paper and do eco-friendly printing at the same time. This is one reason why I chose to print with noissue! Noissue guarantees that they use environment-friendly materials. On top of that, your customers' unboxing experience will be more fascinating once they open up their parcel and instead of seeing a boring plastic bubble wrap, they will find your custom tissue paper – making the best first impression!
---
This written interview has been edited and condensed.