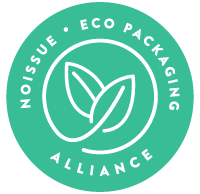 In the beauty and wellness industry, many brands and products are known to use ingredients that are unknowingly harmful to our bodies and the environment. Based in the United States, Kelly Orts founded Beluga Bath Co. to make a difference and offer all-natural and vegan bath and shower products, all wrapped in plastic-free and compostable noissue Tissue and Mailers. With their love for whales and the ocean, Kelly and her husband Chris also donate a portion of Beluga Bath Co.'s profits to Ocean Alliance for whale conservation efforts.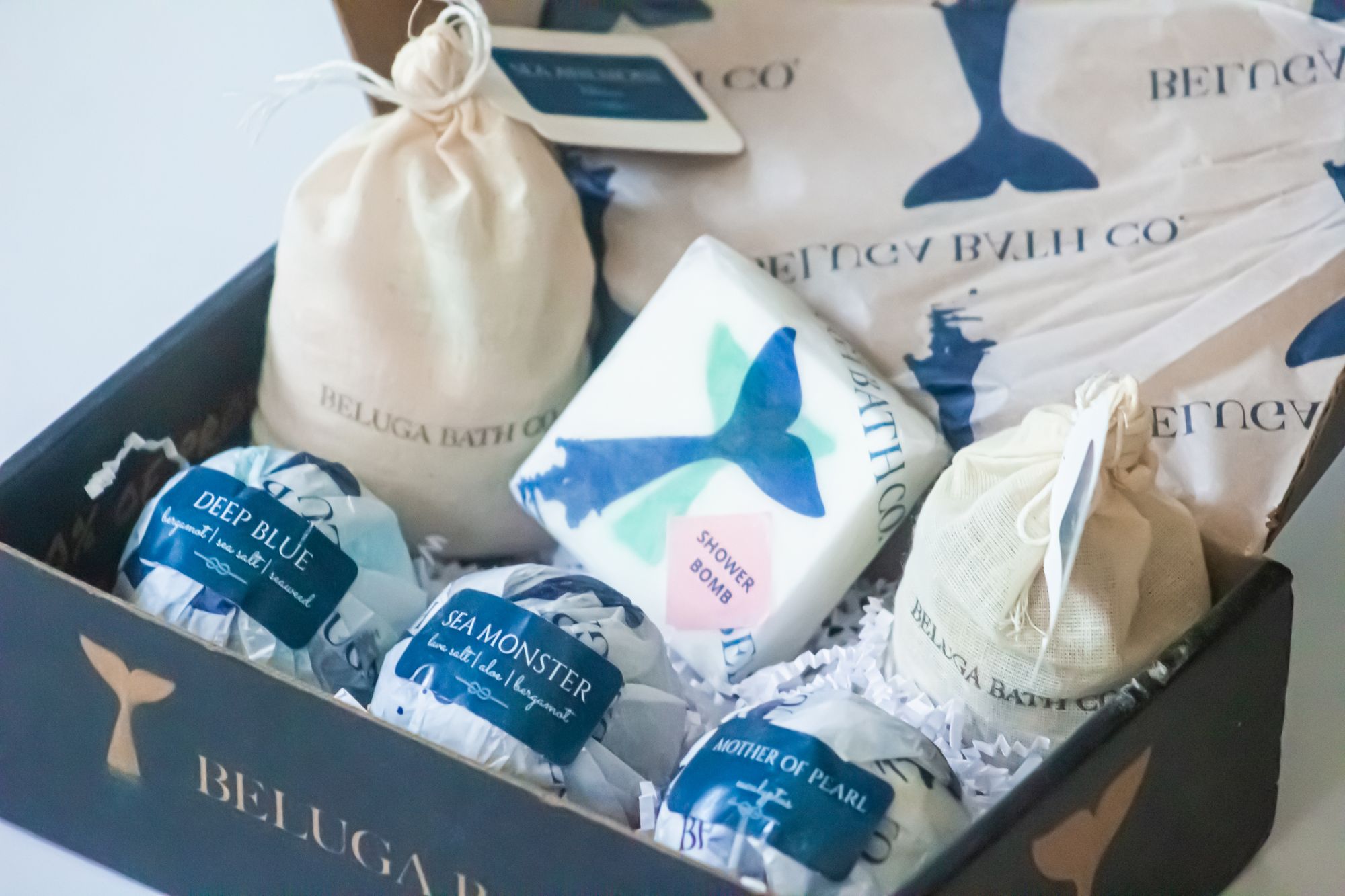 Both Kelly and Chris were raised by small business owners and have always dreamt of starting their own business that gives back. Before they started Beluga Bath Co., they first wanted to find an organization to partner with and donate part of their profits too. They came across Ocean Alliance, which has been leading whale conservation efforts since 1971, and everything fell into place! The couple loves taking baths with all sorts of relaxing products, but they also recognize how several companies are notorious for manufacturing bath bombs with harmful chemicals. They decided to use only premium, hand-selected, cruelty-free, and all-natural ingredients for Beluga Bath Co. and share this on their blog to be informative and transparent. Plus, they offer their signature shower bombs because it's easier, more universal, and adds aromatherapy to anyone's daily routine!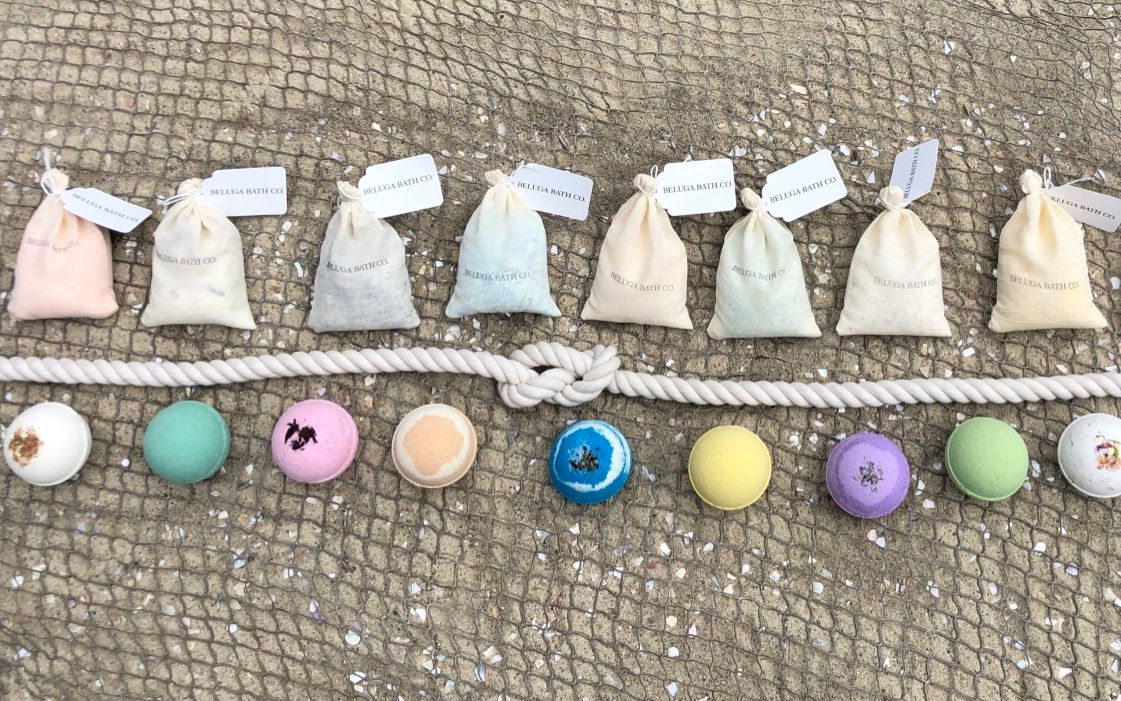 Beluga Bath Co. was inspired by self-care, whale conservation, and sustainable living. Kelly believes that self-care shouldn't be a luxury, but a tail intent, and integrating it into your daily routine is vital for mental wellness. In line with their passion for giving back to the community, they further encourage their customers and followers to make additional donations on their website at check out. All of their business decisions are centered around sustainability. They ship their products in all earth-friendly packaging so that customers can relax and know that they are helping the ocean and the planet.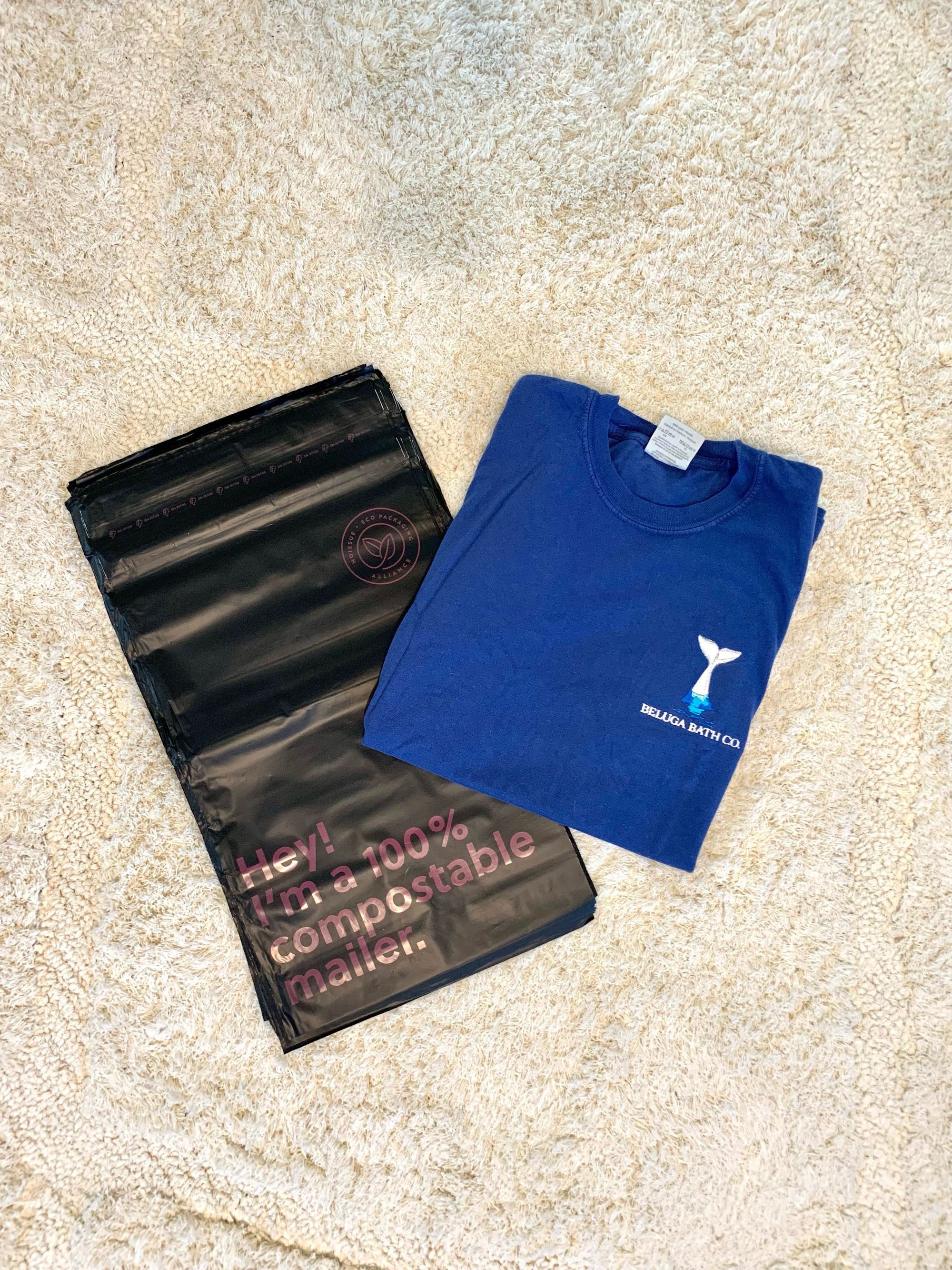 The co-founders of Beluga Bath Co. believe that being sustainable in all their business decisions is their effort to do their part in protecting the planet. Their support for researchers and marine biologists only inspires them to better themselves as both individuals and business owners. From their gift boxes to tissue paper, Beluga Bath Co. only sources plastic-free and compostable materials. They wanted their packaging to be as circular and durable as possible, so they researched before they launched their business and found noissue! Since then, they've been using their custom noissue Tissue to line their gift boxes and wrap their bath and shower bombs. They also love using noissue Compostable Mailers for sending their t-shirts and other accessories, and they're looking forward to expanding their packaging to noissue's stickers, stamps, and more!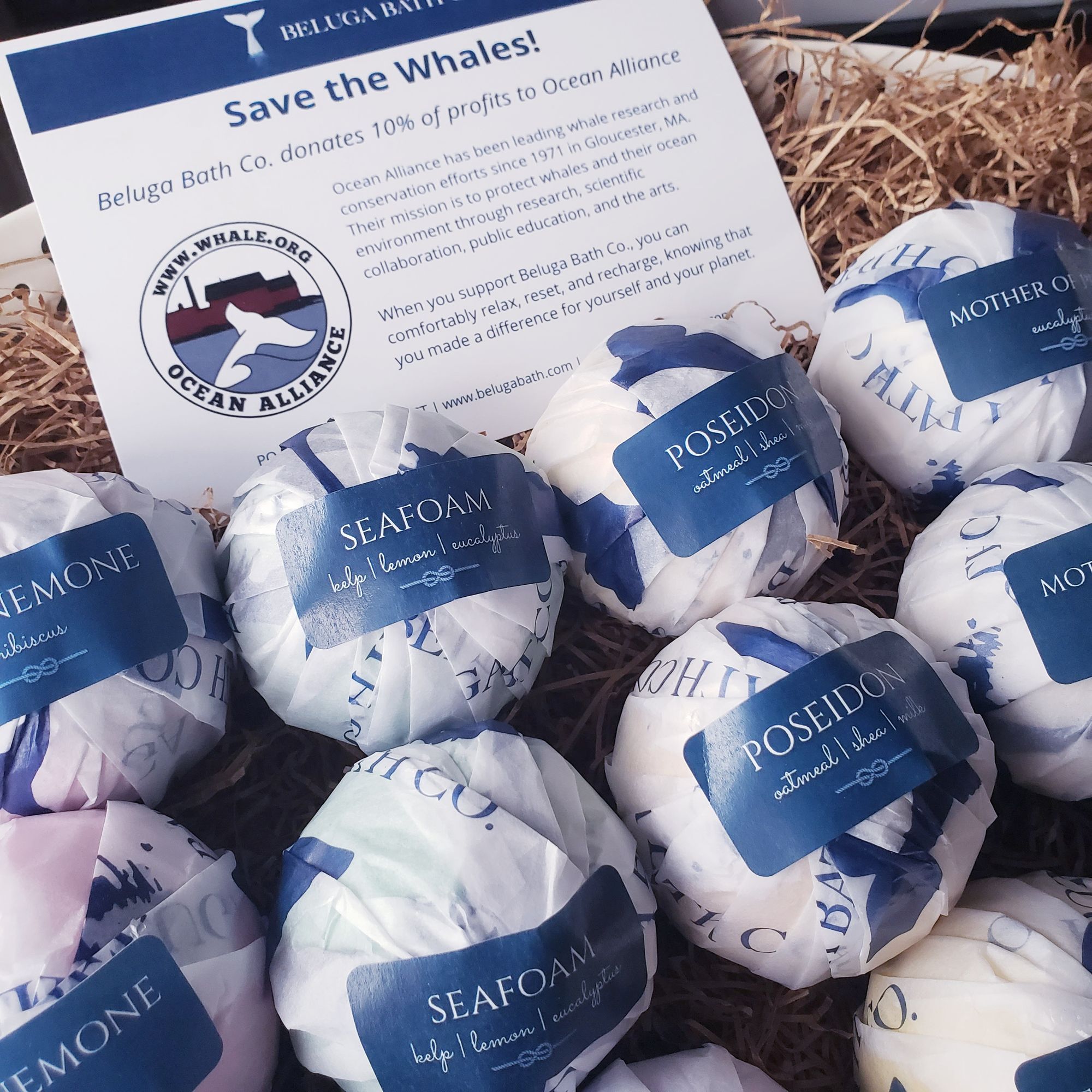 Committing to sustainability isn't a linear path and Kelly admits that she and her husband are constantly learning and growing. Joining the Eco-Alliance was a great opportunity for them to connect with a community of businesses that share the same values and passion for protecting the land and oceans. They enjoy interacting with other circular brands and learning from them on how to promote ways to live a more ethical lifestyle.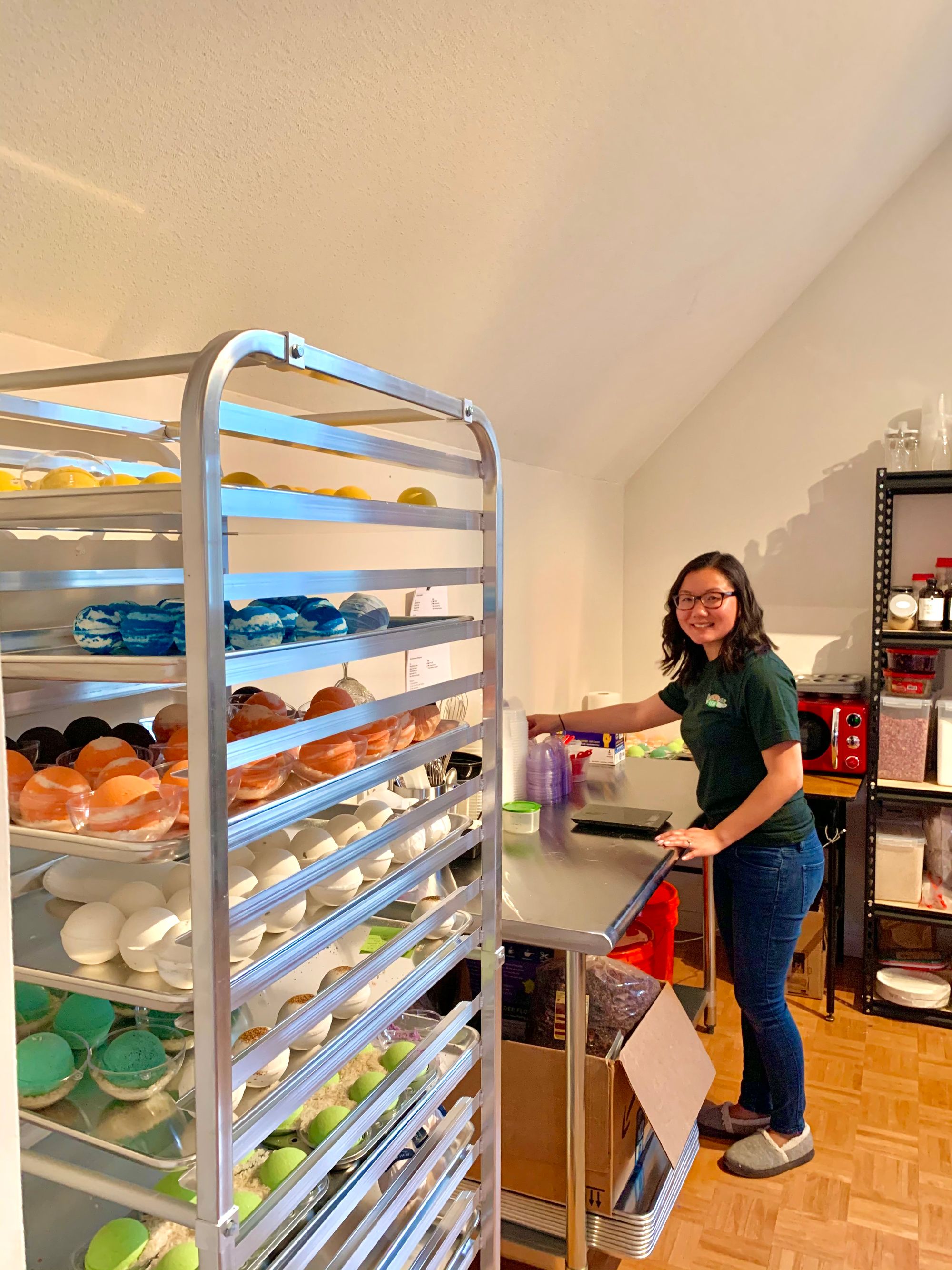 When it comes to its product inventory, Beluga Bath Co. loves discovering creative ways to lower its environmental footprint. After they realized that the glitter they loved to put in some of their products wasn't environmentally safe, they found enviroglitter which is a biodegradable alternative that's just as sparkly. They've also started using plantable cards for their Thank You notes to all their first-time customers. With all of their products being ocean-themed, Kelly and Chris have a lot of fun coming up with new recipes, names, and designs that are in line with their ocean conservation mission. For example, one of their best-selling bath bombs was named "Happy as a Clam" because it has citrus-scented essential oils meant to boost your mood! Each of their box sizes is also named after whales and every order comes with a whale fun fact—cute and informative!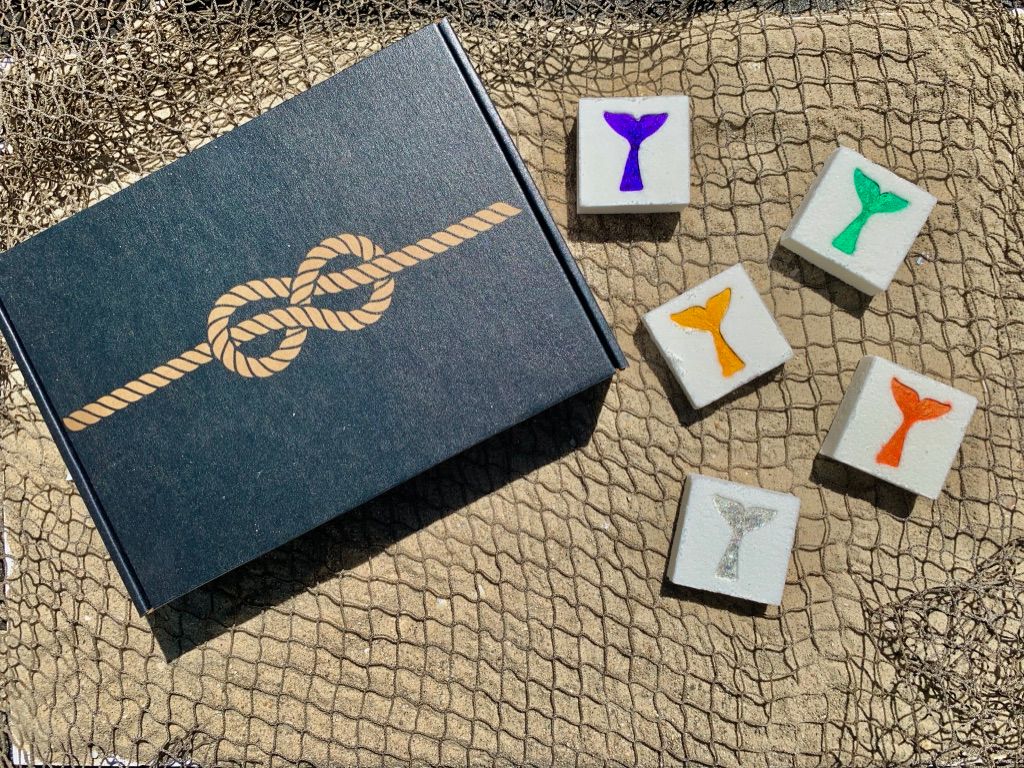 While Kelly and Chris are living their dreams with Beluga Bath Co., it hasn't always been a walk in the park. During the business' early days, they took a lot of time perfecting their recipes, testing their products, and formulating their business plan. They had to balance their passion projects with their day jobs as Kelly works in juvenile justice policy while Chris works as a risk manager and volunteer firefighter. Managing all this has been one of their biggest challenges, but since they both have so much fun, it actually lightens some of the pressure.
"We hope to build this business together and eventually take it on full-time because we truly enjoy working together."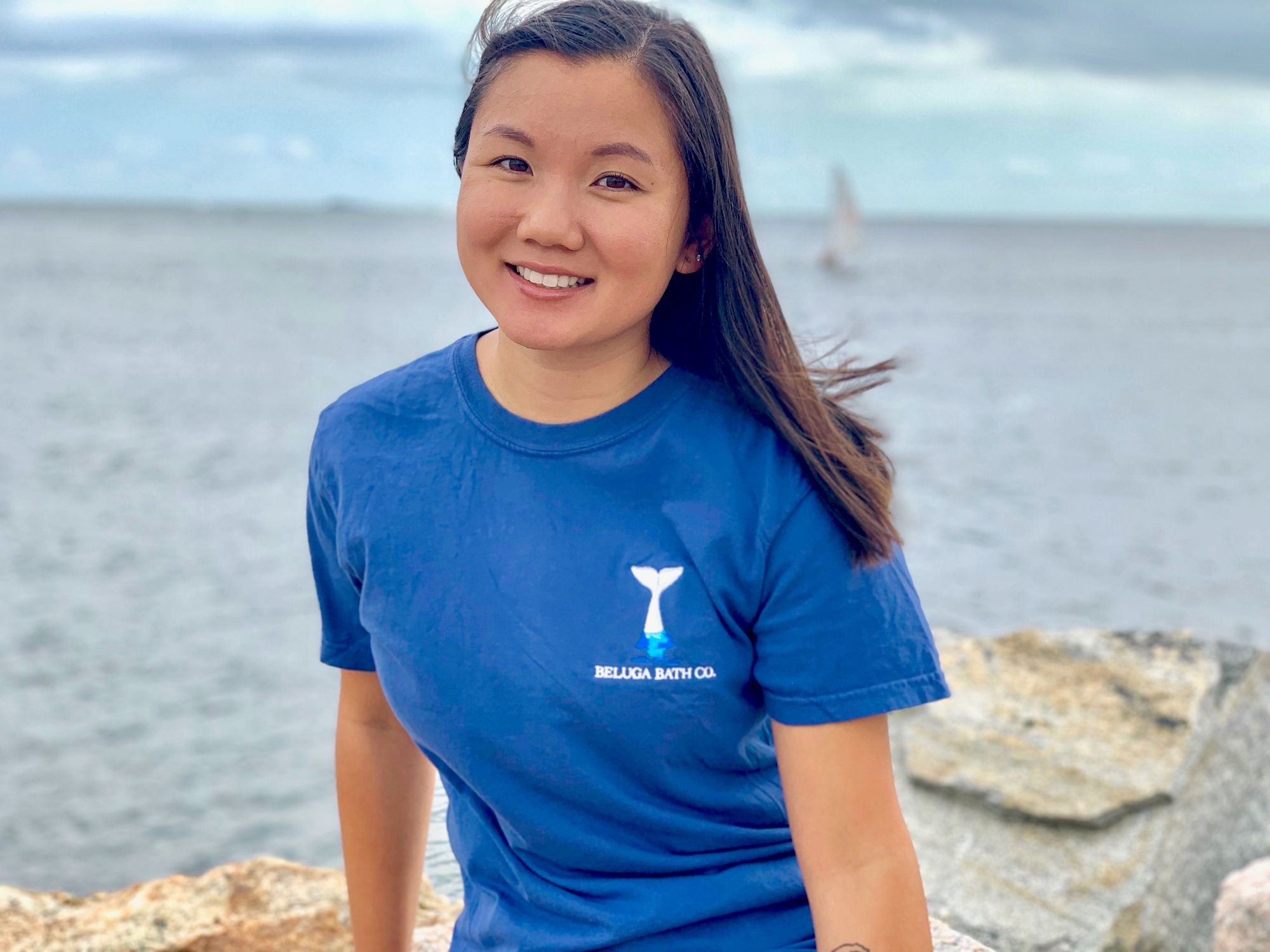 Kelly's advice to other business owners in the same field is to do as much research as you can before you start. From the product that you plan to sell to the aspects of running a business, there are so many things to take into consideration and it will be a never-ending learning process. This is why Kelly recommends being prepared and learning from others ahead of time as it'll make things much easier and smoother when it's time for the business to launch and things get busier. Most importantly, she wants you to have fun and shoot for the stars!
Being a bath and beauty company, it's amazing to see how Beluga Bath Co. is dedicated to protecting the oceans and its wildlife. From safe all-natural materials to initiatives that go towards saving the whales, self-care has never looked this good!
---
Find more of Beluga Bath Co. here:‌‌‌‌‌
‌‌‌‌‌‌‌‌
Website:‌ belugabath.com
Instagram: @belugabathco
Like this story? Tell us yours! Share your brand story and love for your custom packaging and get a chance to be featured on the wrap! If you're a noissue customer and are interested, you can join the Eco-Alliance by clicking here and answering a few questions here.
Questions? Email us at ecoalliance@noissue.co