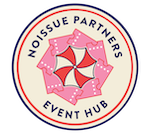 The Atelier hosts curated workshops & lifestyle events for ambitious women in business. We caught up with co-founders, Taryn Herritt & Angela Osborne, to hear about their masterful foray into the virtual event space.
Image credit: Philosophy Studios
Tell us a bit about The Atelier and the community you have built. How have events in general benefitted your mission and brand?
When we had started with the concept of The Atelier, we were actually looking for something for ourselves. Our initial idea was to host a small mastermind group of about 10-15 people, where we could connect with other ambitious women in business who wanted to elevate their personal and professional lives. We also knew that we wanted to host this gathering in a place that was inspirational in nature—far from the typical boardroom experience—where you could feel energized by the surroundings. Well, this idea evolved quickly and snowballed into us hosting 300+ women in the middle of a vineyard for our first official event!
Since we started The Atelier three years ago, we've been dedicated to supporting ambitious women in business in their collective pursuit to thrive. To be able to come together for a day of learning, connection and growth has been the foundation of our company since the beginning—and continues to drive us as we've had to pivot entirely to the digital space.
Give us an overview of Atelier: Beyond 2020 and how this event supports the Atelier community.
As we reached the final quarter of a year none of us will ever forget, we wanted to arm our community with tangible takeaways to launch them into the new year ready to thrive. When the pandemic first hit, so many businesses were simply trying to tread water in order to survive. Over the past 9 months, we've all been able to take stock of the challenges and changes that have occurred (at a rapid pace), and we wanted to provide inspiration and education to go from simply treading water to actually making waves. This community is filled with resilient women who have continually tapped into their grit and KEPT GOING through it all.
For Beyond 2020, we had an unprecedented four keynote speakers, including the world's leading post expert on grit and resilience, Angela Duckworth, New York Times Bestselling Author, Glennon Doyle, Harvard Professor, Sarah Lewis, and Hollywood multi-hyphenate, Mindy Kaling! The lineup of speakers was one out of our dreams, and we are still reviewing the replay and applying the valuable lessons to our 2021 plans!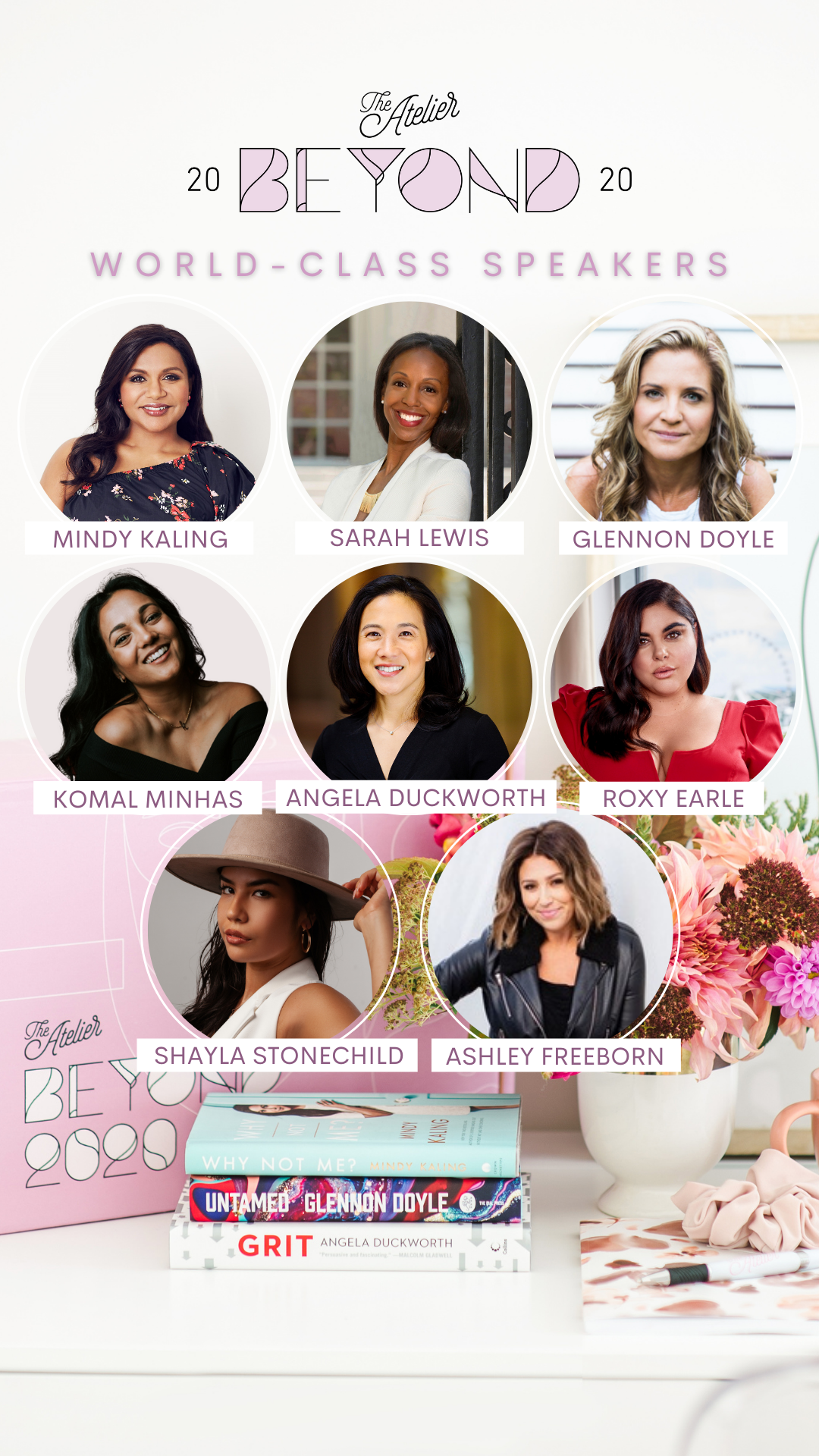 How has COVID-19 transformed your events structure, and how did you translate the experience from a physical event to a virtual one?
With the landscape of live events completely vaporizing in 2020, we observed just how many businesses were quickly shifting to the digital space. While this has been something that was on our radar prior to COVID, we didn't fully delve into this until the world-wide shutdown forced us to. We took time to reflect on just how we wanted to show up in the digital space, and were very thoughtful in our first steps forward. Our challenge was: how do we transport our events—which are so immersive, beautifully designed and have such an integral aesthetic quality—into the virtual space in a memorable way?
Immediately we knew: we needed to deliver the signature Atelier experience directly to the homes of our attendees. So for VIP ticket holders, included was a beautifully curated "Experience Box", which included elements of what you'd experience at an in-person Atelier conference.
The heart and soul of The Atelier lies in immersive experiences, and we knew we needed to enjoy those collective moments of joy, even while apart, within our digital conference experience. So with that, we purposefully created moments of collective enjoyment where everyone could be participating in the same activity at the exact same time—be it a morning visualization, a integrated lunch experience or a champagne tasting—this was woven meticulously into the fabric of the event.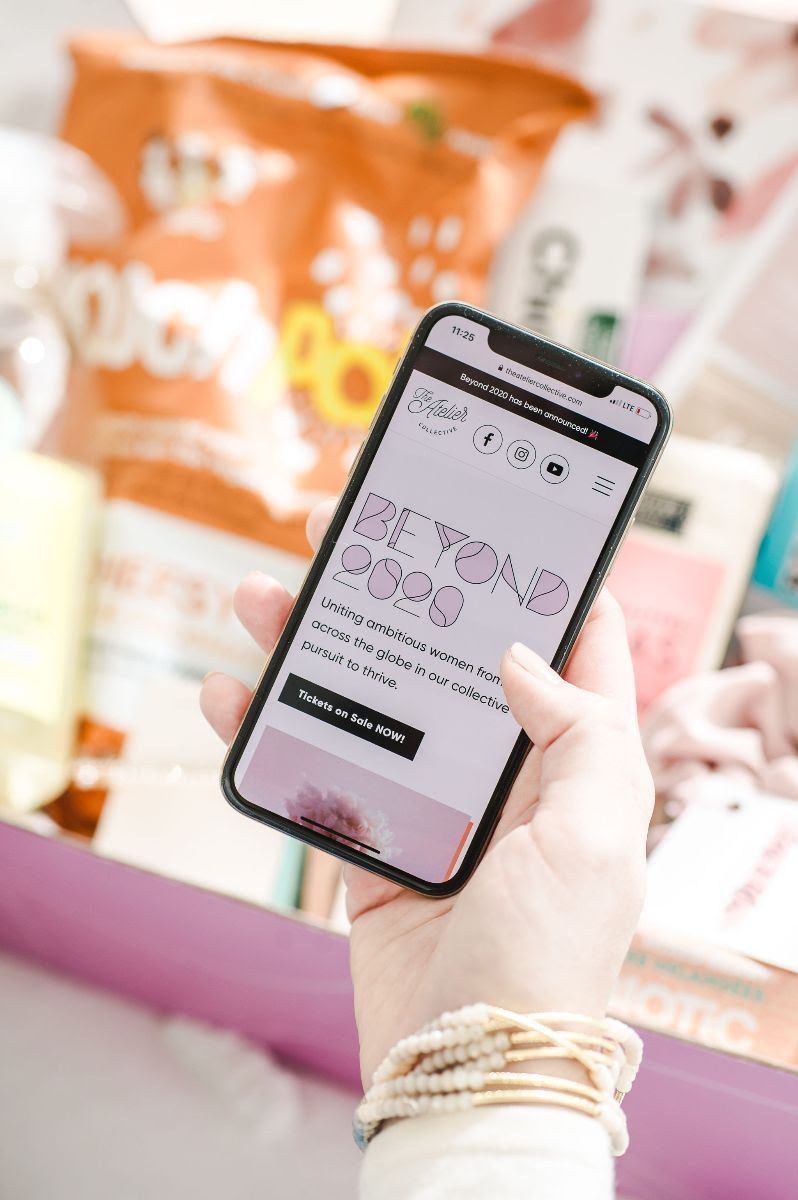 You gifted an incredible Atelier Experience Box to attendees! Tell us about the box's elements, how you sourced them, and the overall reaction from attendees.
The Experience Box (which was included for VIP ticket holders) was the first peek into the entire Atelier Experience—so the look and feel of this box was of the utmost importance. We worked with our graphic design team, Nightshift Studios, to create the most stunning branding surrounding this box so it reflected the Atelier brand as a whole. First impressions are EVERYTHING and we wanted to ensure that when these boxes appeared at our attendees doorsteps, it was a moment of pure excitement!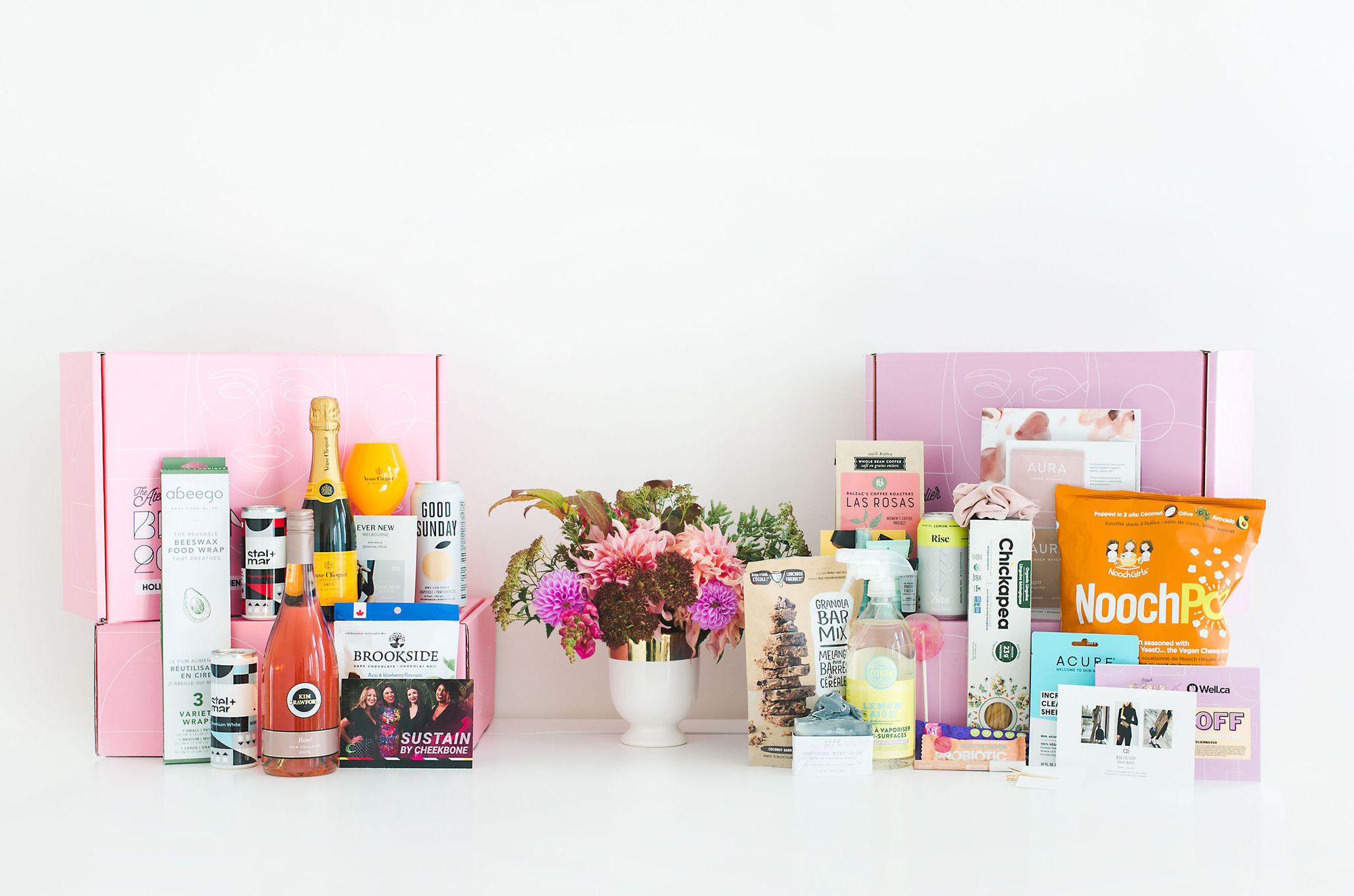 We knew that the products needed to be packed to perfection, so working with the team at noissue was critical to ensure the delivery was wrapped with gorgeously designed tissue paper and sealed with a custom Atelier sticker. Our Beyond 2020 box was filled with everything you needed to take you through the entire conference experience, and much to our joy, was filled with over 60% of products that were from female-run female-founded businesses. During a time when product discovery has been enormously challenging, this was a unique opportunity to have these products shine in a format that was engaging, exciting and within an event filled with world-class speakers!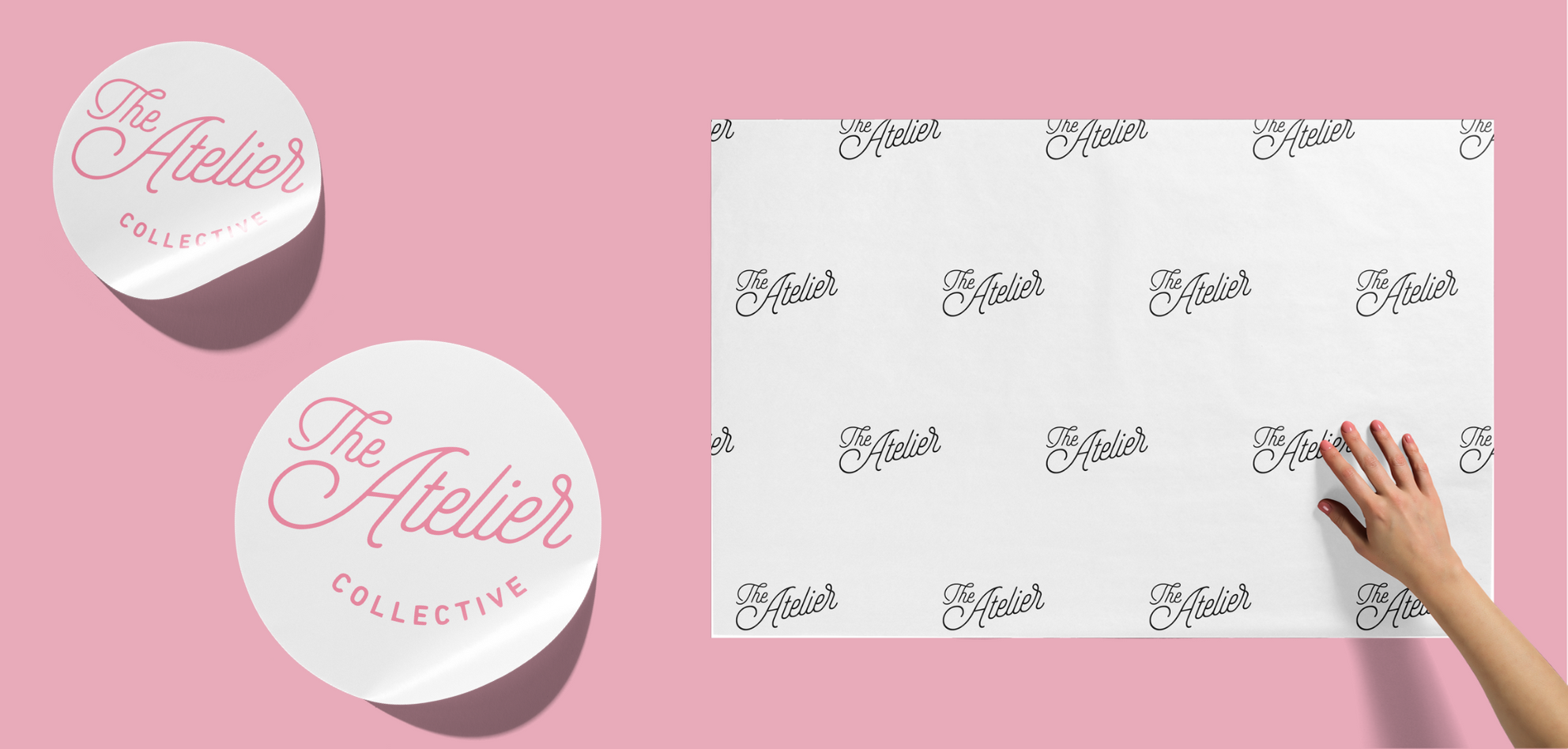 What was one lesson or surprising takeaway that could help other (new!) virtual event planners?
As mentioned, the aesthetics surrounding any Atelier event is so paramount and for us, this doesn't change even though we were taking our event online. We knew we needed to create a custom event venue and for Beyond 2020, we purposefully wanted to transport guests to a bucket-list worthy location—the Champagne region in France—for their conference location. Zoom fatigue is real, and to be able to frame the entire online experience in a different way and bring a bit of that excitement of travel back into an event, is one VERY impactful way you can make your event stand apart!
Do you have any events on the horizon that our readers should mark on their calendar?
We are working on a number of exciting events and offerings, ready to be launched in early 2021! These will be helpful workshops to uplevel your online presence as we prepare for the new year!
---
Friends for years, Taryn & Angela teamed up in 2017 with the shared vision of creating something exceptional for entrepreneurs and business leaders. Their collective background of event planning experience, marketing skills, and business operations intersected to proudly build The Atelier. Today, their digital platform and immersive, experiential events serve an engaged community of ambitious women in business.