Founder of Merry Mae Design, Rachel Mae Yuill has always been a creator, with notable experience in the floristry, baking and pastry arts. She started Merry Mae Design at the beginning of 2018, with the vision of helping people feel confident by creating the most fun and merry earrings. She wanted the accessories to be playful in design and anti-minimalist in a time of neutral trends.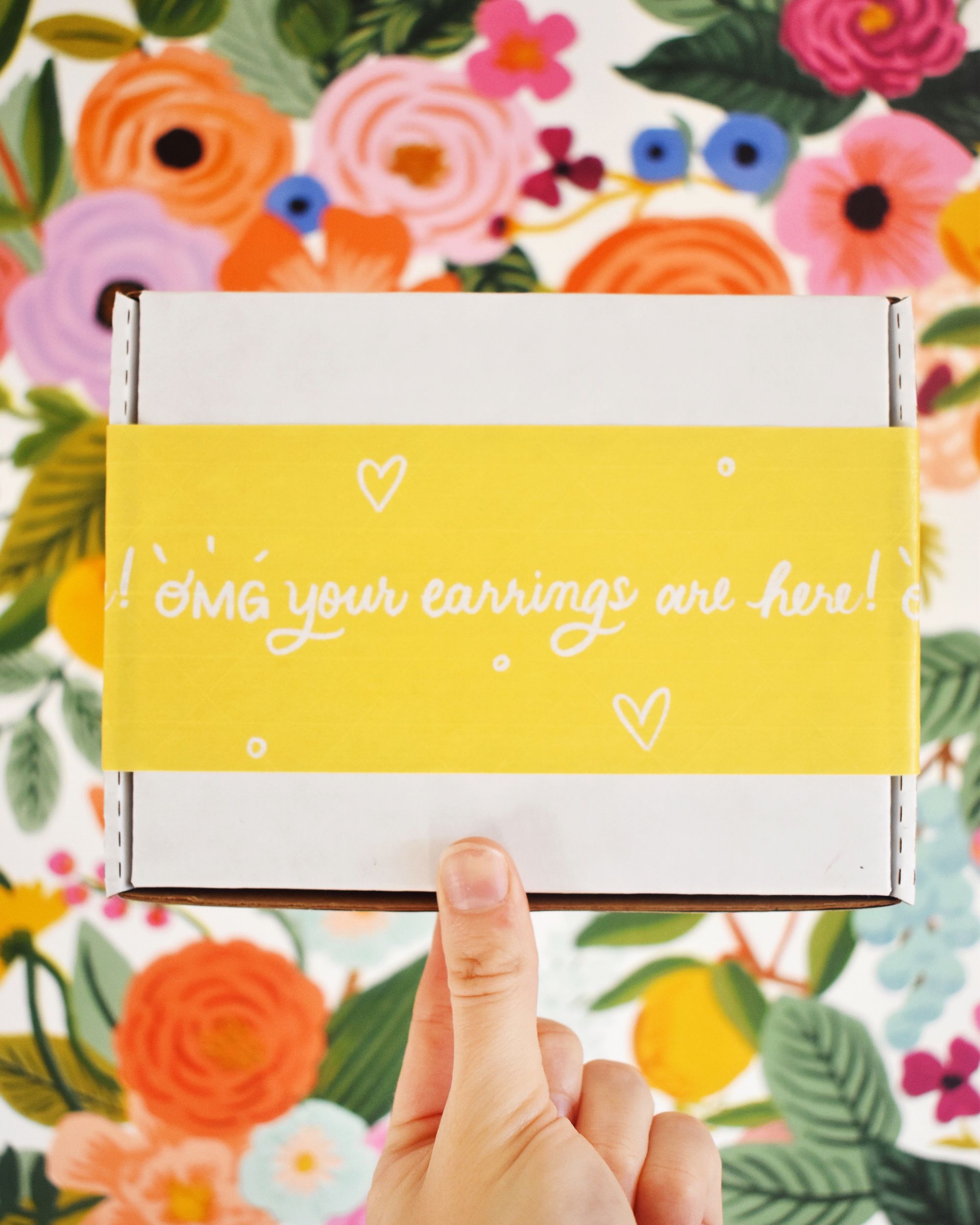 Rachel likes to look at life through lollipop colored glasses and hopes that her products help portray the same sense of joy and happiness that she experiences to her customers. In order to pack a punch, Rachel knew that her business needed the best branding possible. With that in mind, she collaborated with Ayesha Santos to help define her blossoming business' brand identity.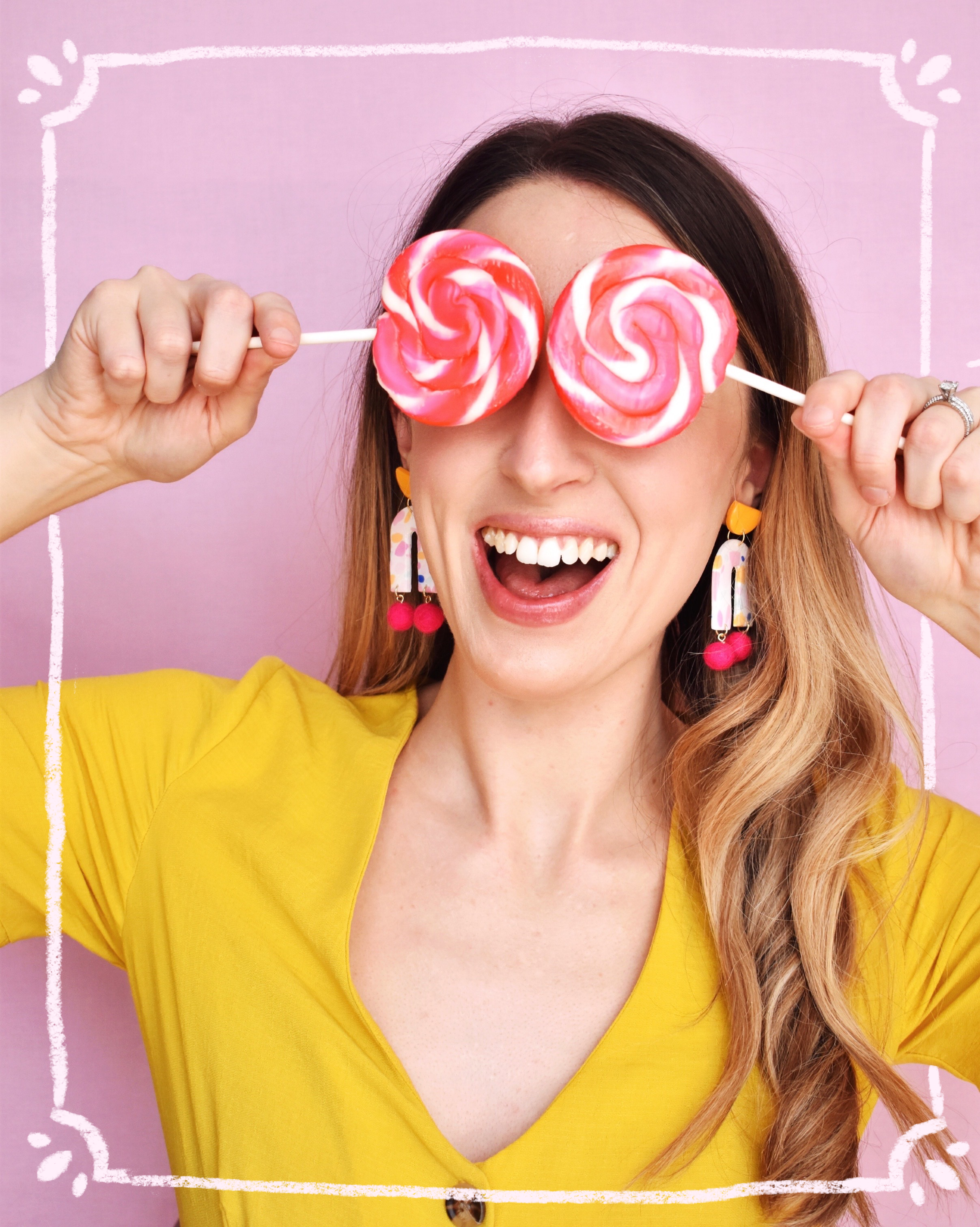 The Talented Creator Behind Merry Mae Design:
Rachel hand crafts all the products herself in small batches in her home studio in Canada. She is always creating somee design magic with each new release and hopes that these bring her customers joy with each purchase.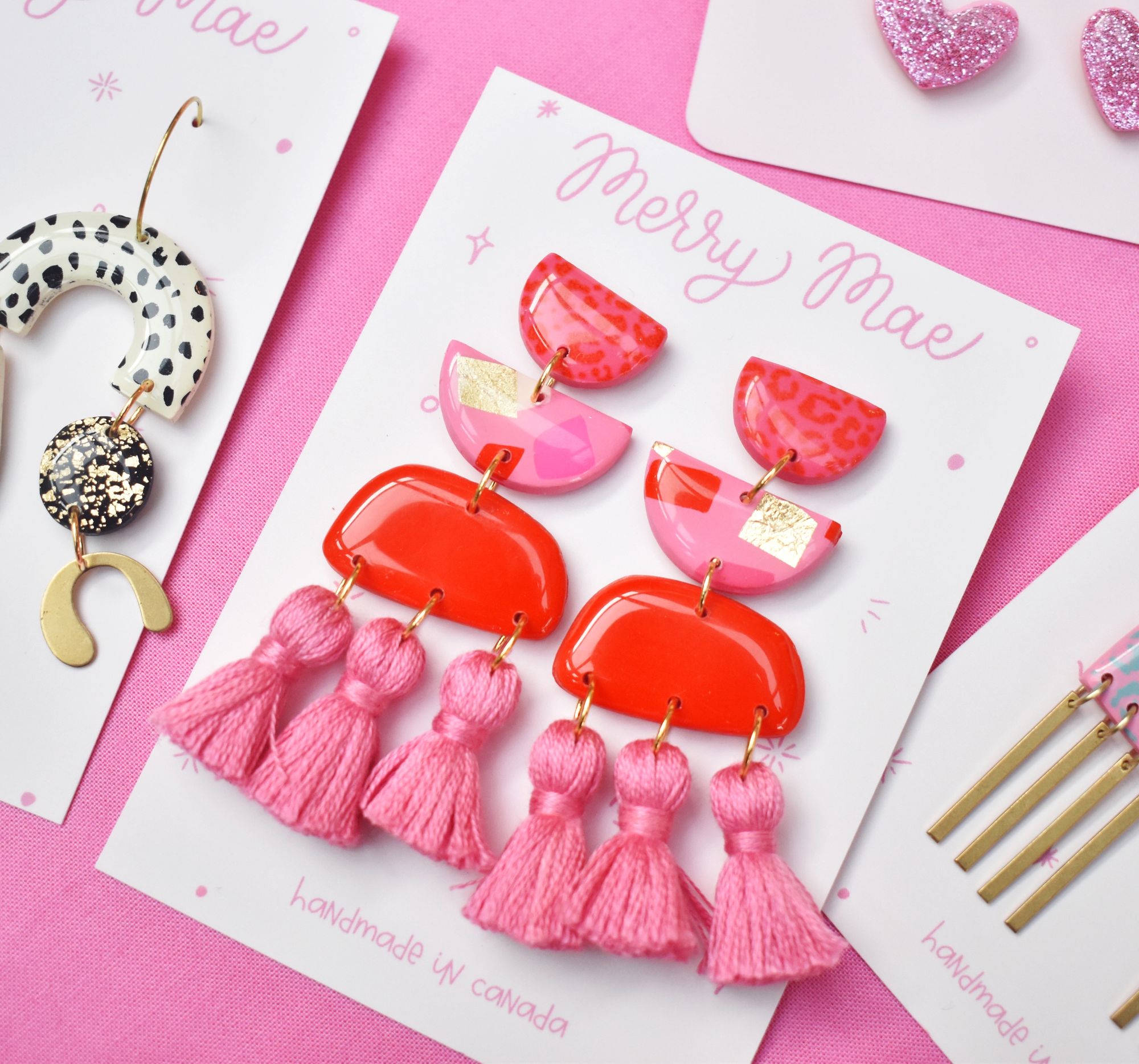 "I've always been working in a creative field and making earrings has been a consistent hobby of mine before I turned it into a business. I enjoyed the idea of making reusable art, which was the opposite of flowers and baked goods." – Rachel Mae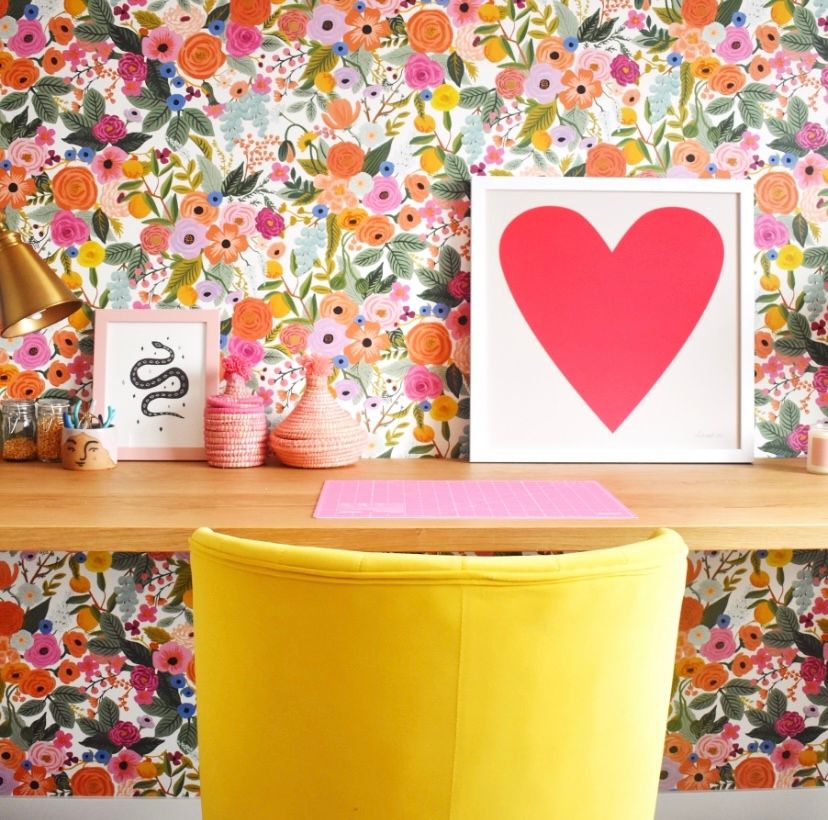 As with every business owner, Rachel understands the importance of having one's brand identity be a perfect representation of her business. Rachel knew she needed the help of a creative mind to really help solidify what she's envisioning, so she headed off to Instagram to start her search for the ideal designer.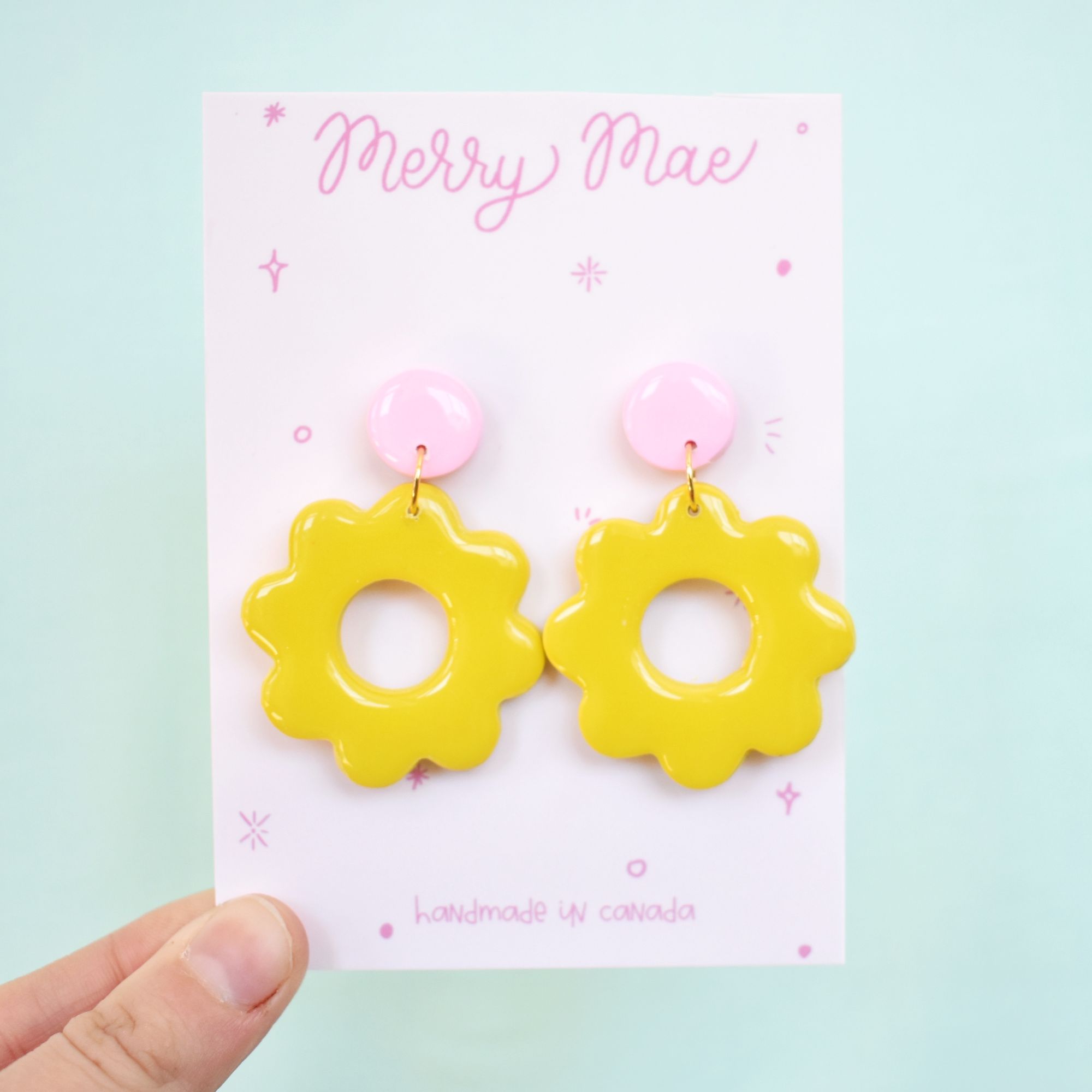 Bringing More Joy and Playfulness Through Designs:
Ayesha Santos is the founder and creative mind behind Calgary-based Ayesha Santos Design Co. A design studio that is passionate about using strategy and design Ayesha Santos Design Co. helps businesses bring more joy and playfulness to the world. Fierce, focused, and formality free— they're big fans of meeting their clients where they are at and keeping the process simple and streamlined.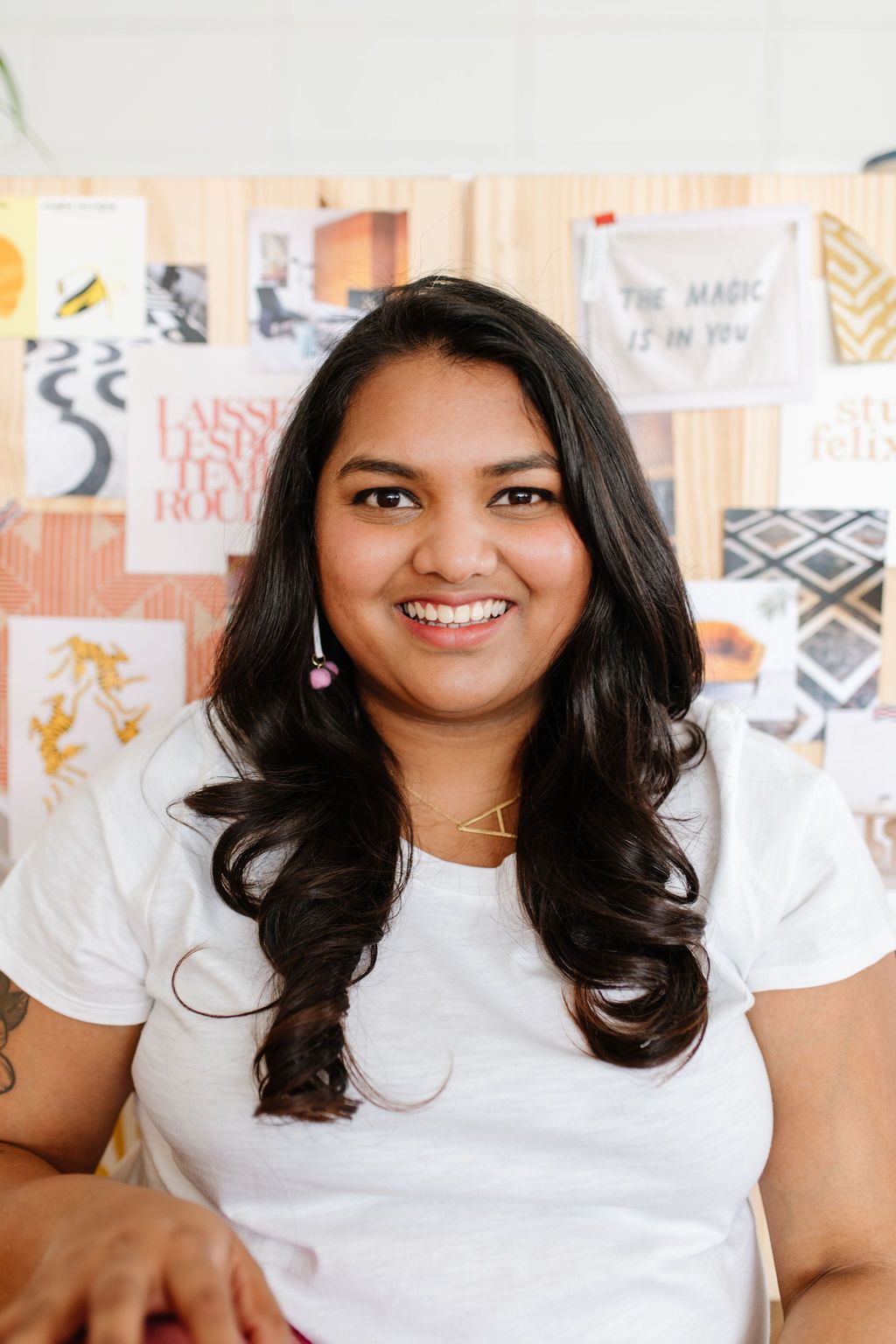 As a self-taught designer, Ayesha is really passionate about ensuring that her clients feel empowered and at ease when they work together. She specializes in creating strategic, joy-filled brand and web design for businesses that aren't afraid to stand out.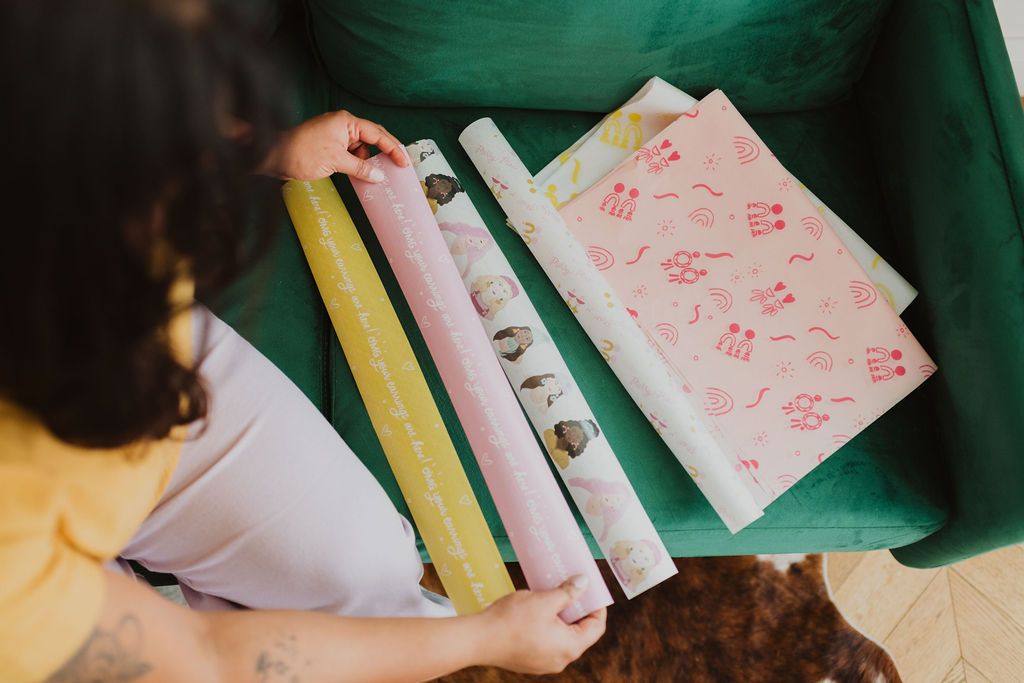 "I love working with women-run creative businesses that are passionate about bringing more joy and playfulness to the world - we all need more of that! I love creating designs that are beautiful and fun while ensuring we always start from a place of strategy so that we're hitting those business and revenue goals as well." - Ayesha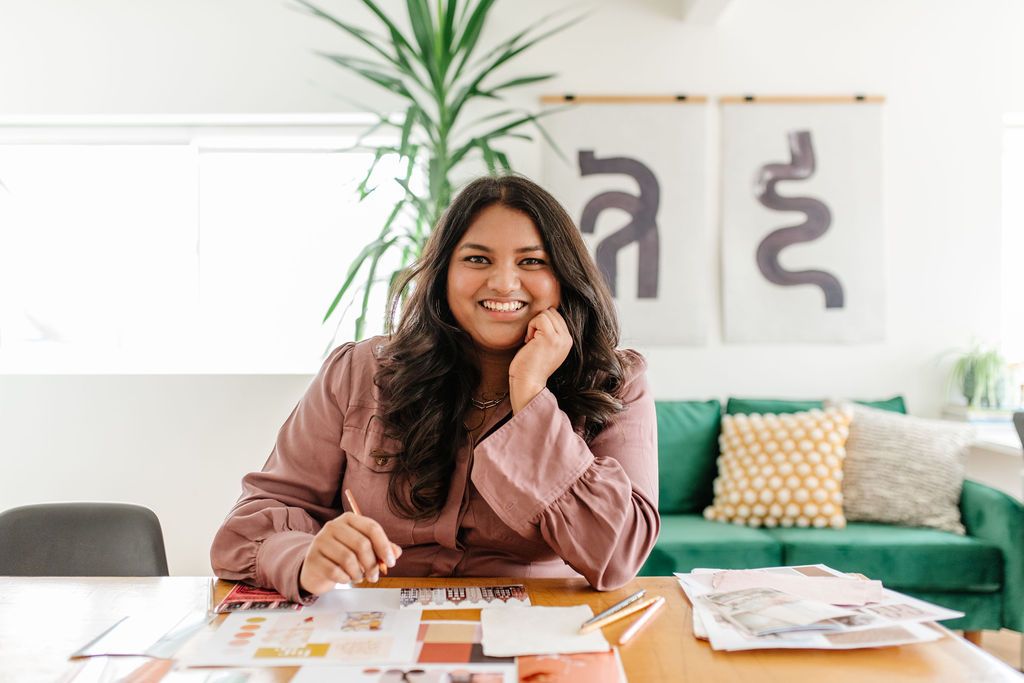 Rachel came across Ayesha and her work through Instagram, stopping mid scroll. Rachel instantly knew right then and there that she needed to reach out to Ayesha to help her define the Merry Mae brand.
"I met Rachel when she was just starting Merry Mae Design - I was looking for some fun earrings to take on a vacation to Mexico and found her on Instagram. I took one look at her bold, bright, colourful earrings and instantly fell in love! Since we were in the same city, we met up when she dropped off the earrings I ordered and hit it off!" – Ayesha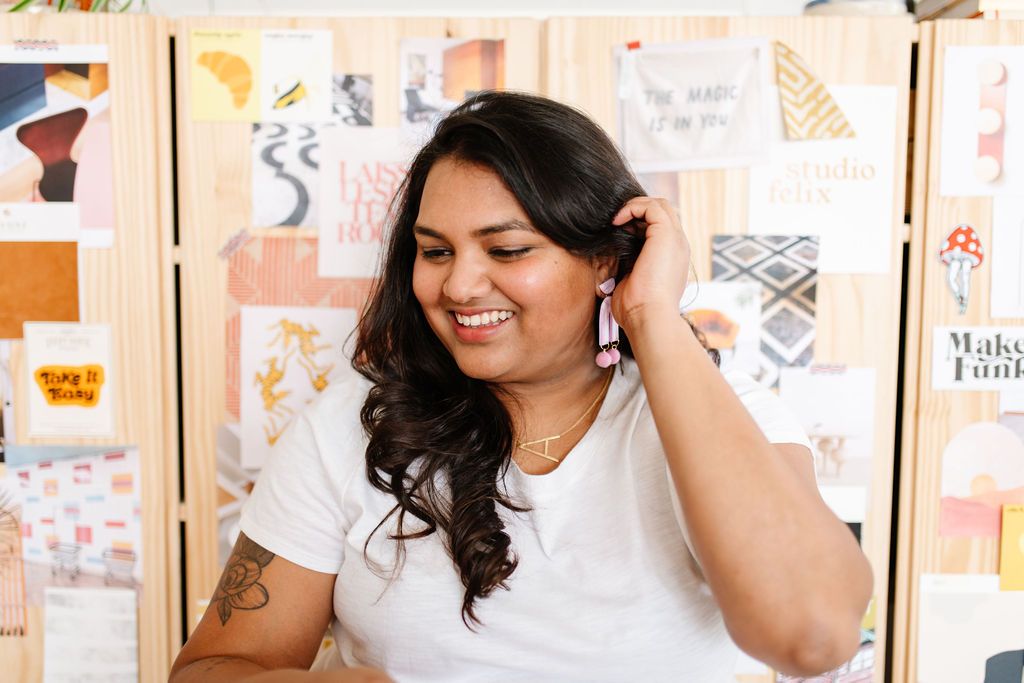 Both Ayesha and Rachel connected over their shared love of all things bold and playful, as well as the fact that they both used to be pastry chefs and are now in other creative fields! (Small world!) A few weeks after their encounter, Rachel asked Ayesha if she would be open to creating the branding and producing some illustration work for her business. Ayesha jumped right at the chance and the rest was history!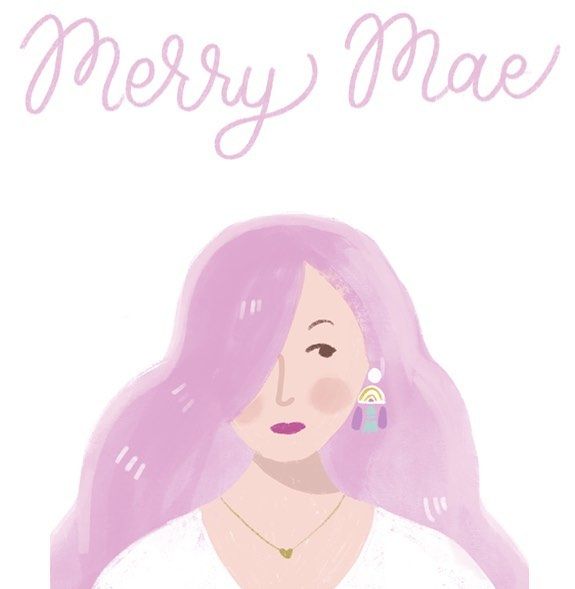 Ayesha took the opportunity and jumped right into the project! She loved that Rachel's earrings were so unique, bright and very unapologetic! She wasn't worried about trying to fit in with the very minimal, neutral trend that was prominent at the time and Ayesha loved that Rachel put so much care into each pair of earrings.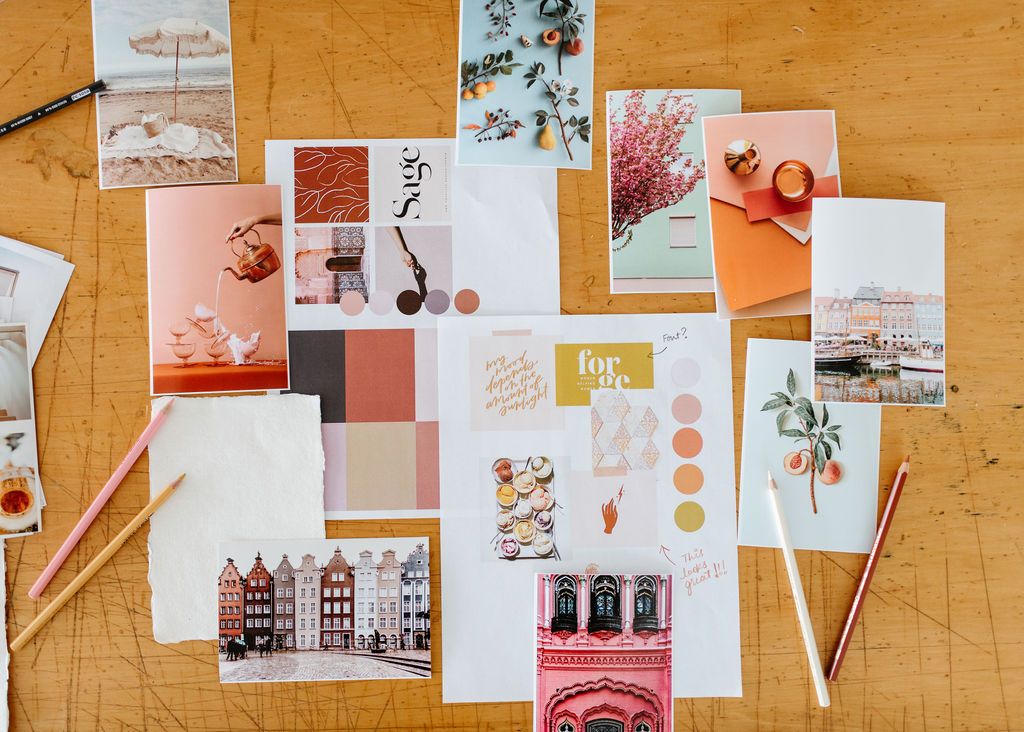 "Rachel is also such an inspiring creative—always coming up with new ideas and unafraid to take risks with her products and business- I knew working alongside her and being able to partner up as she grew Merry Mae Design would be so creatively fulfilling", shared Ayesha.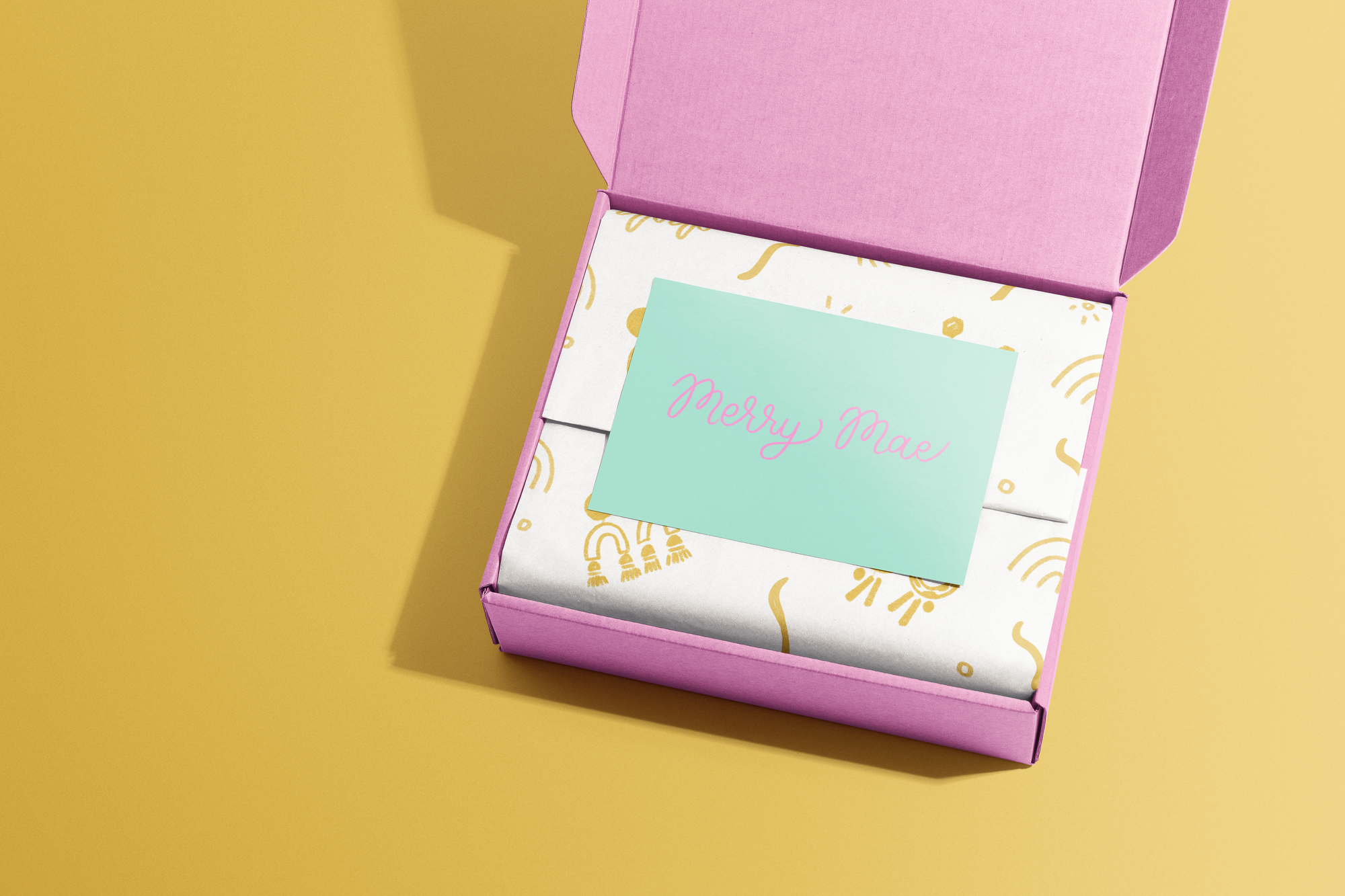 Crafting The Perfect Brand Identity:
Rachel already had some ideas of what she was envisioning for Merry Mae Design's branding and with Ayesha's help, they were able to really solidify the branding and set it in stone. Rachel shared that Ayesha's style really resonated with her, so she gave her full trust over to Ayesha and her skills to let her do what she does best.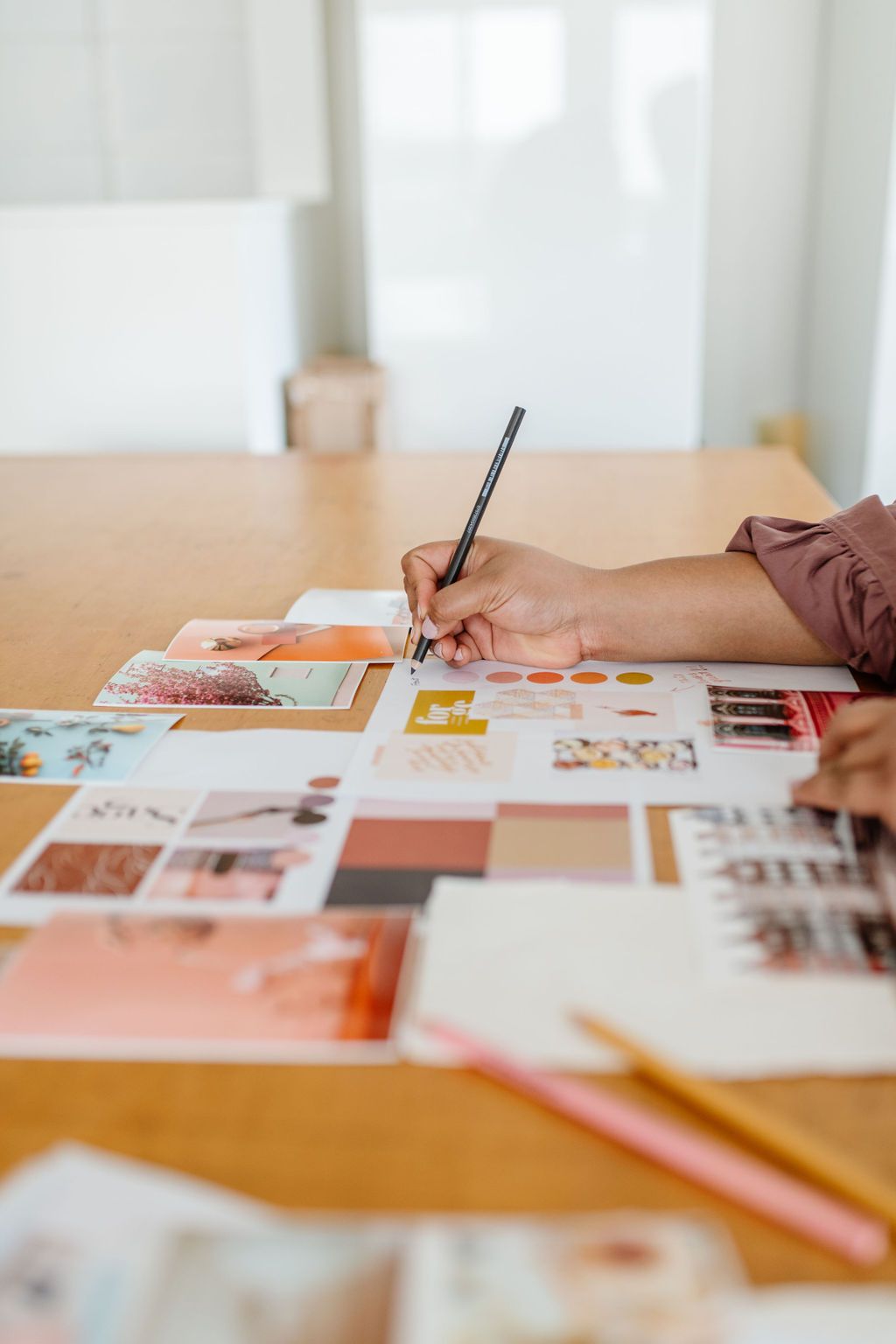 A huge portion of the inspiration for Merry Mae Design's branding comes from Rachel's earrings themselves! Ayesha is a big believer that every business needs design unique to them. Being thoughtful and specialized with one's branding is the only way a brand can stand out and build instant recognition with their audience.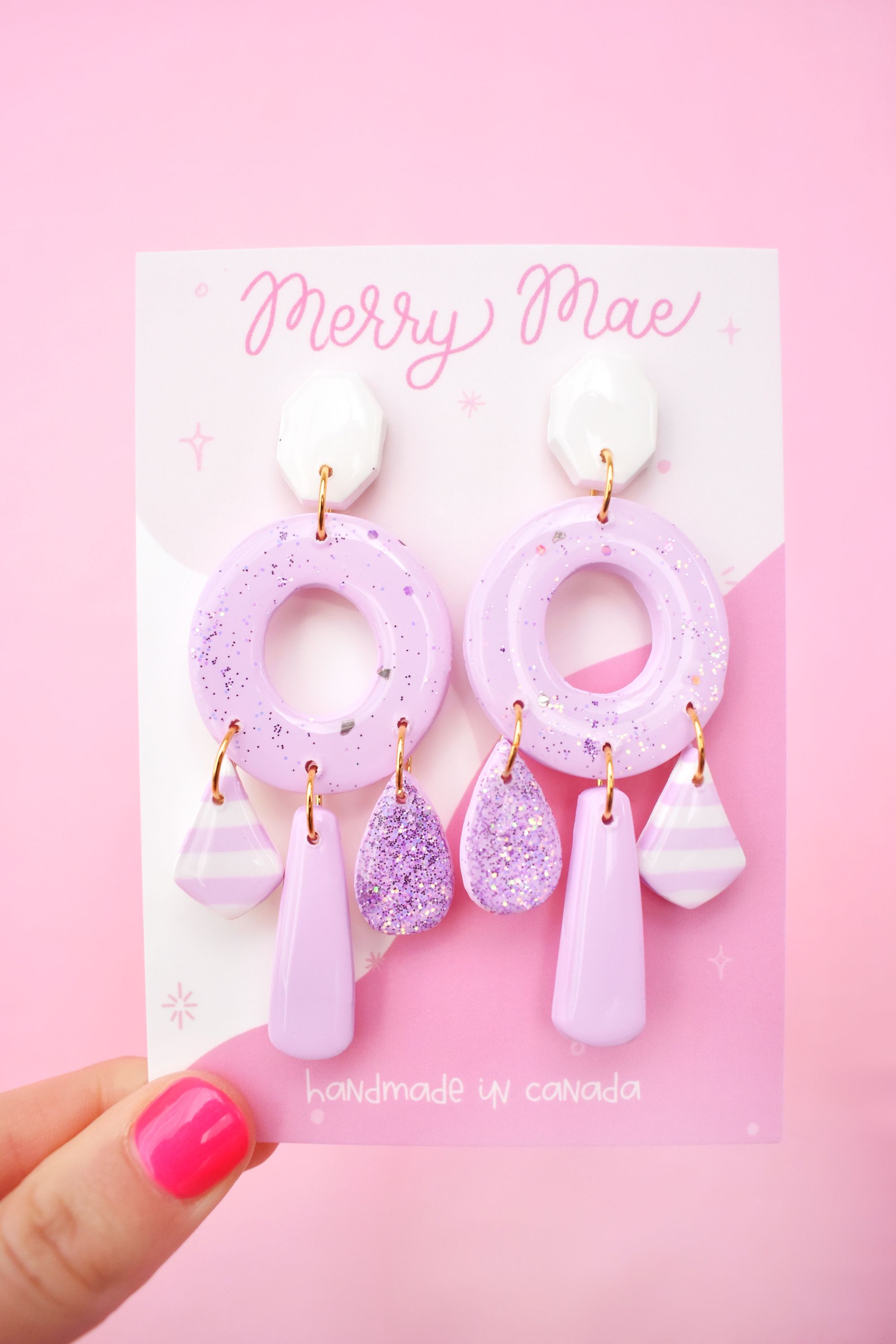 "When designing the packaging, Rachel and I brainstormed a few ideas in terms of the vibe we were hoping for, her upcoming collections, sizing and functionality etc. Then, I jumped right into the inspiration phase - I like to peek at the patterns she's using, the shapes in her earrings and incorporate them into our design! It really helps tie everything together." – Ayesha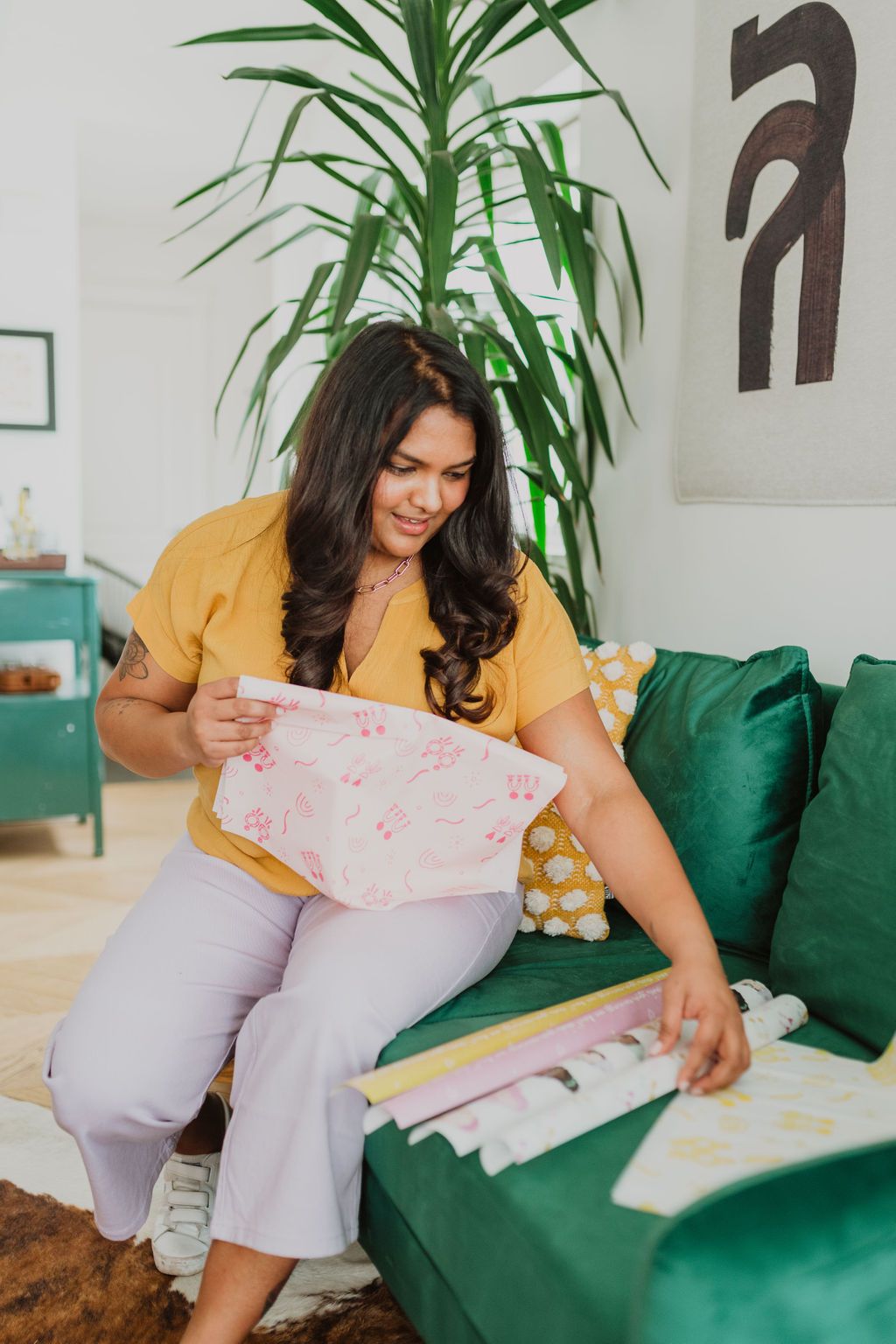 The key points in Merry Mae Design's brand are centered around feelings of being joyful, bold, bright, playful, and friendly. Ayesha picked related colors and hand-drawn patterns to ensure that these are also reflected through their packaging.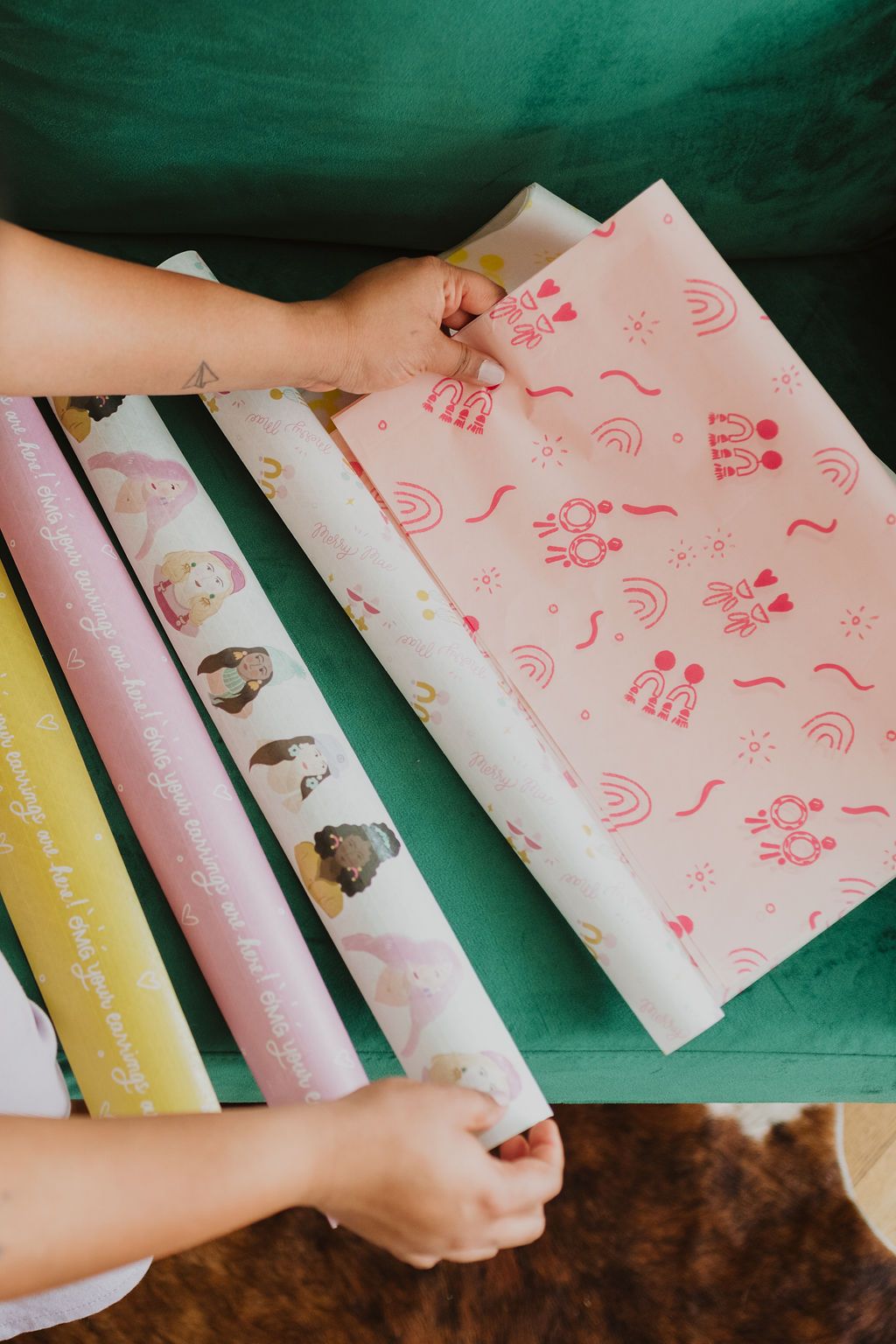 "I like to sketch out ideas for each of the elements separately on the iPad and then refine as I go. I then usually pair them up together in a pattern based on if we are using them for packing tape, tissue paper etc. and prep the final files! When Rachel receives the order she always sends me pictures- it's an exciting day for us both!" – Ayesha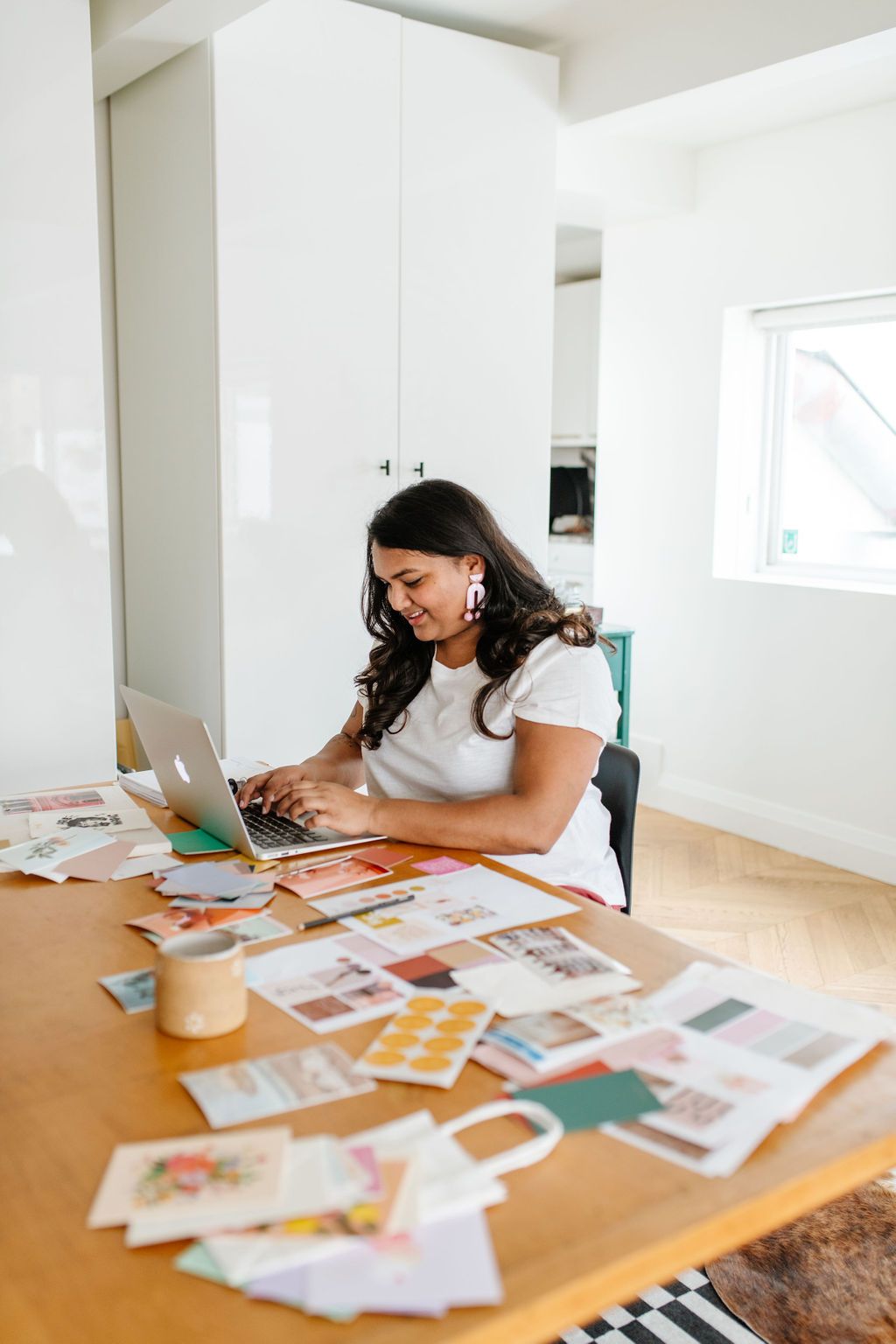 Rachel was initially drawn to noissue due to their commitment to sustainability and the ease of customizable packaging. Both Ayesha and Rachel were in search of packaging that felt like an extension of the quality of the earrings Merry Mae Design offers. They wanted to ensure that it was high quality, held up well and made her customers feel excited as soon as they saw their parcel! Once Rachel's first order of noissue packaging arrived, she thought that the quality was more than she could have expected and never looked back at her packaging since!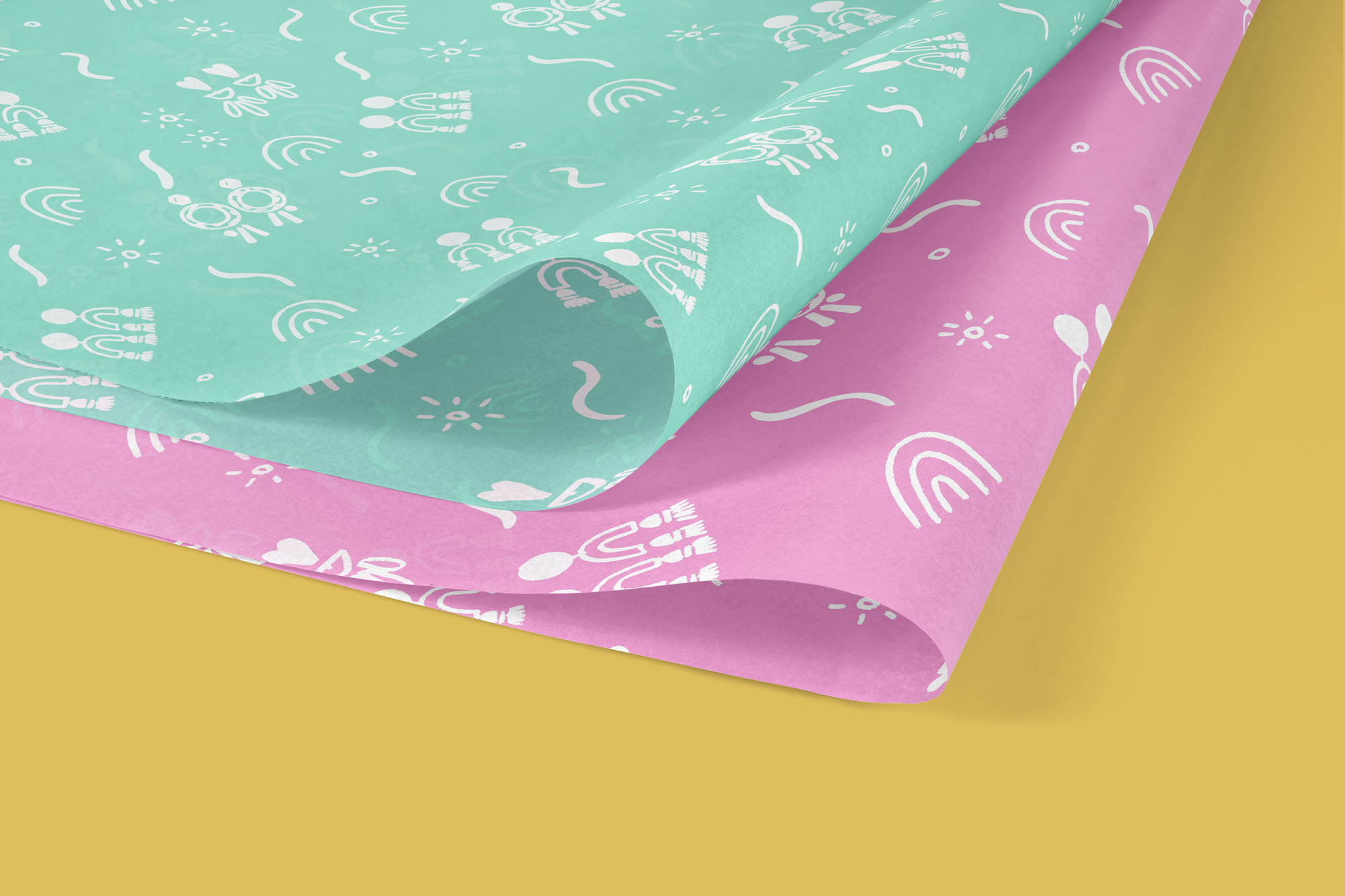 "Merry Mae Design's packaging was actually the first time I'd ever designed tissue paper and packaging tape and I was blown away by the quality! As a self-taught designer, I was afraid I would mess up the dimensions etc. but the website made it so easy. I've always known that packaging plays a big role in customer experience - and now I always recommend brand design clients to invest a little extra bit in custom packaging because it definitely makes a difference." – Ayesha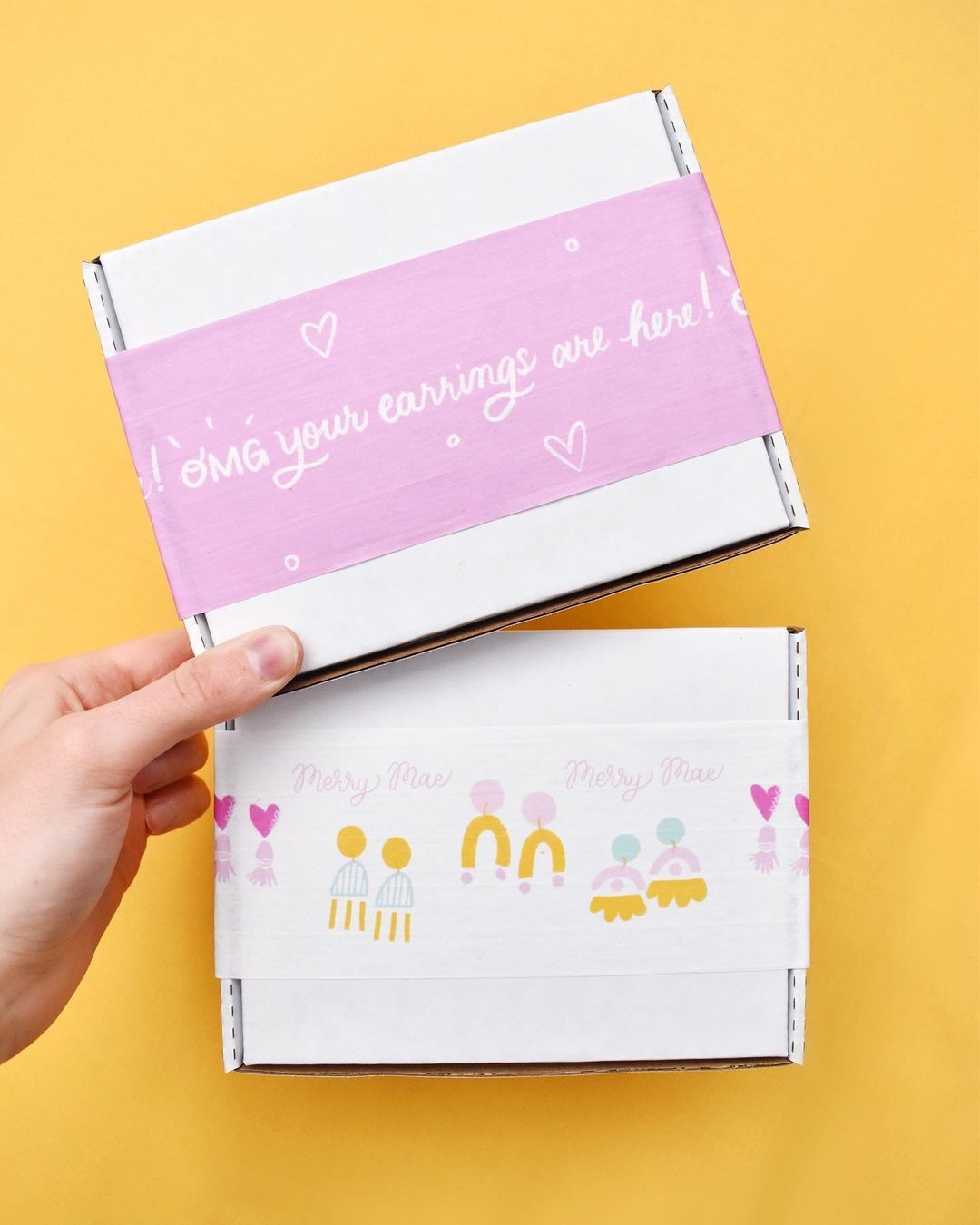 Wrapping up such a fun project, both Rachel Mae and Ayesha couldn't help but share a few thoughtful sentiments:
Rachel Mae exclaims: "It did not take much convincing to work with Ayesha at all! She is insanely creative and smart, so I knew her talents would be one of the best investments I could make for my business. I truly believe collaborating with Ayesha is the reason for my rapid growth and success of Merry Mae. The branding excited customers and built trust with them, which took my business from an afterwork hobby to my full-time job! A dream come true!"
Ayesha expresses: "Working with Rachel and Merry Mae Design also happened quite early on in my business and I'm forever grateful for our collaboration - it honestly fulfilled me so much and really solidified the idea that this is something I could do full time. Through our collaboration, I learned how much of what I do is inspired by the people I work with/design for."
---
Don't forget to check out more of Ayesha Santos and Merry Mae Design  here:
Ayesha Santos
Website: https://www.ayeshasantos.com/
Instagram: @ayeshasantosdesign
Creative Profile: https://noissue.co/community/creative/partner/ayesha-santos-design-co
Merry Mae Design
Website: https://www.merrymaedesign.com/
Instagram: @merrymaedesign