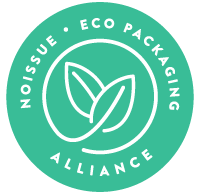 Kombucha just had a resurgence not too long ago, hitting massive popularity among various age groups—a testament to how great the drink is for the health!
Hebe Ibbotson, is one obsessed with the healthy beverage. She's a Kombucha Engineer and the Director of boochacha LTD. And with complete confidence in Kombucha, she wants to show people how easy it is to make at home, how healthy it really is, how cheap it can be, and most importantly, that it should create zero waste!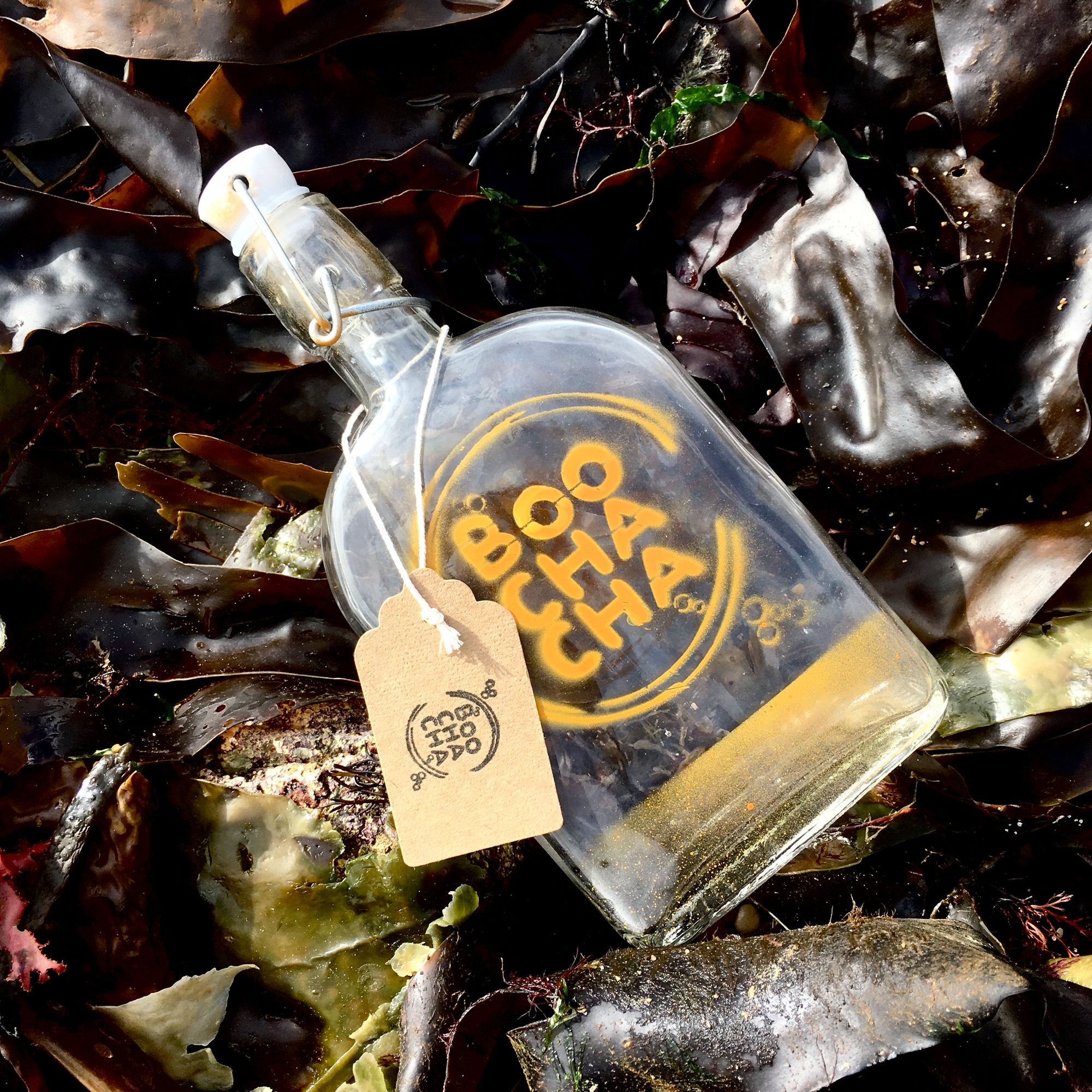 Hebe shares that her life changed since starting her own home-brew and drinking it every day. She always had mild tummy problems, but when she started drinking Kombucha, the differences in how she felt were undeniable and unbelievable.
It was introduced to her after she left her career as a Mechanical Engineer in 2020 and traveled the world. She ended up living in a tiny Japanese mountain village called Nozawa Onsen, a haven of home-brewed Kombucha.
Living in Japan also opened her eyes to sustainable living. Finding it's not another 'fashion statement', but a totally practical and convenient way of life. She also sets Kombucha home-brews up for her friends and family, because she knows it can be daunting when you first see it. But with the help of boochacha, brewing your own Kombucha becomes foolproof.
"Its a fun, easy and very convenient way to have Kombucha, and after a while it became clear that this was what I was passionate about. I could talk about Kombucha all day long—seriously its magical!"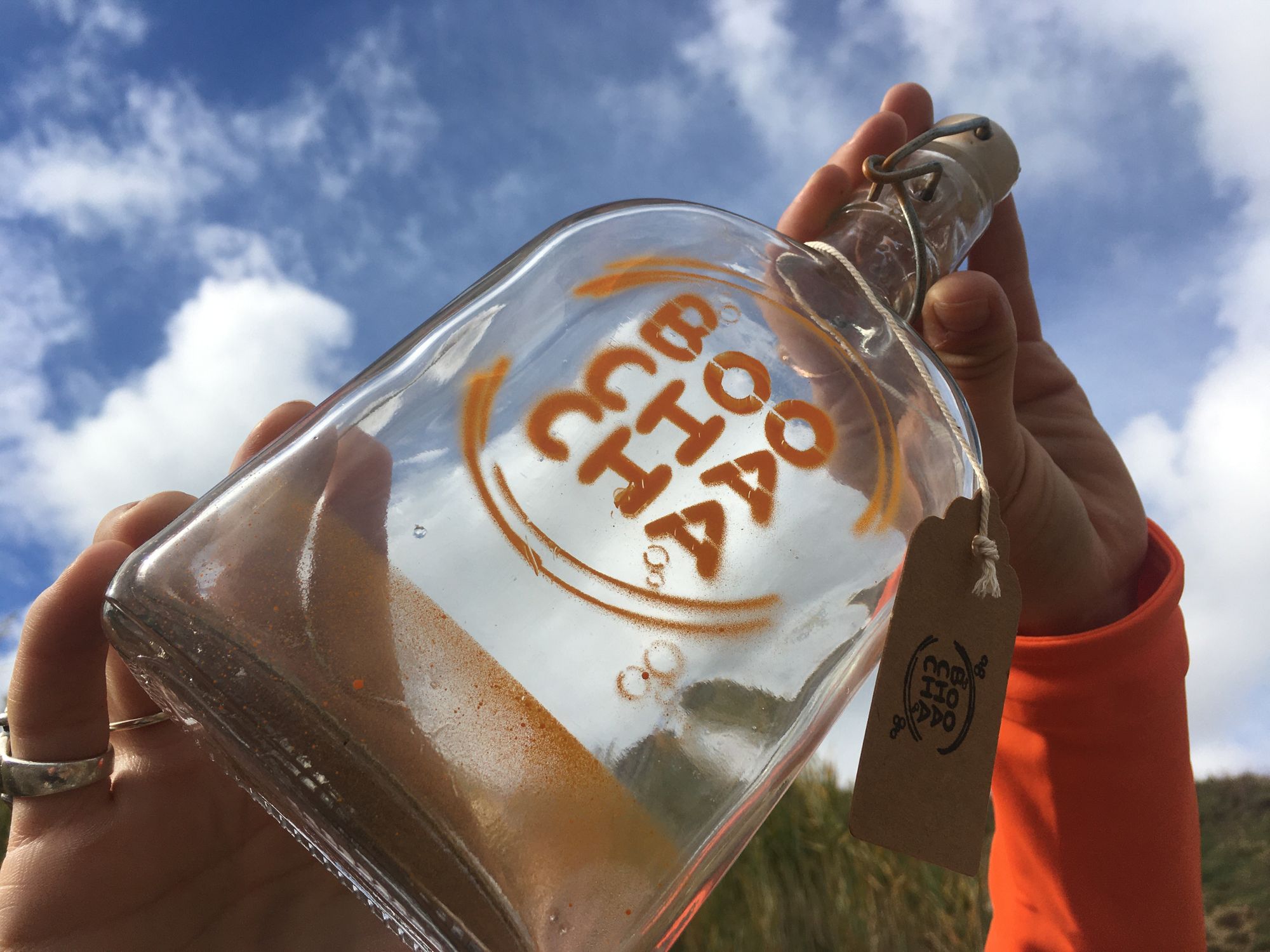 With a new love for the healthy drink, and a lifestyle everyone should follow, Hebe decided she wanted to become a Kombucha Engineer after coming back to the UK, and make people make their own Kombucha. "Easy, delicious, convenient Kombucha in everyones home, with zero waste."
SCOBY (or symbiotic culture of bacteria and yeast) is the ultimate reusable resource! Every time you brew, you make a new one as a by-product that you can hand to friends who could then begin a home-brew journey. Easy and absolutely doable!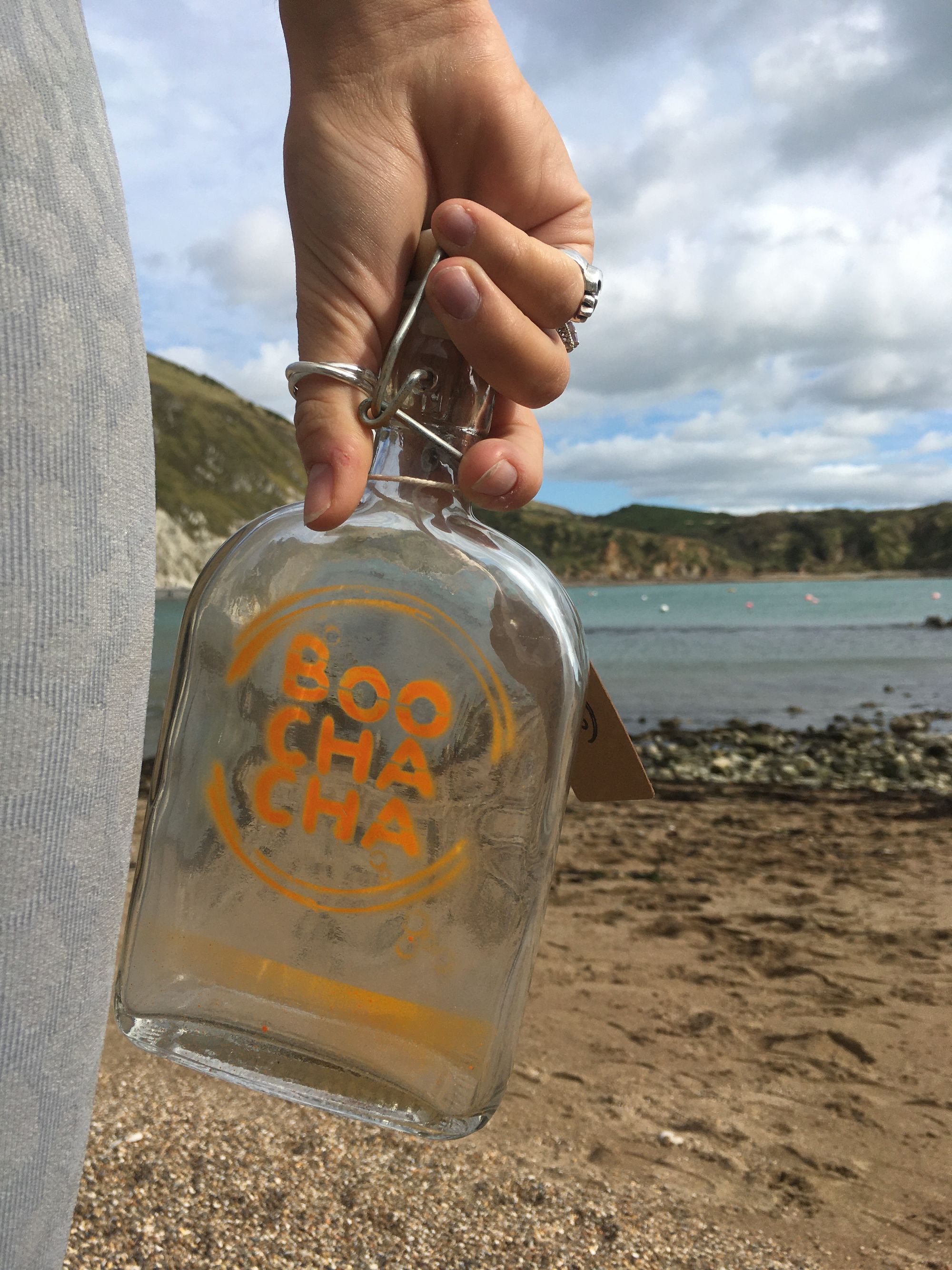 As you can already tell, sustainability is something that Hebe takes seriously. "It's everything! What is the point in selling a planet-friendly product in a non-planet-friendly way?!" And as her brand and company grow, ideas for becoming even more sustainable are in store. She wants her product to become more affordable and even establish an adopt a SCOBY voucher for discounts, which will put a halt to sourcing new SCOBYs, reduce package size, "and spread the love too!"
When it comes to packaging, she chooses only circular packaging materials too. She uses noissue's water-activated tape and custom soy ink stamp. "I like the low minimum order quantities, I am only just starting out and cannot afford or justify ordering too many of anything in particular. I also think the design part is easy to navigate and the team are so helpful when it comes to hiccups! Its a very inspirational brand for me, something to aim for!"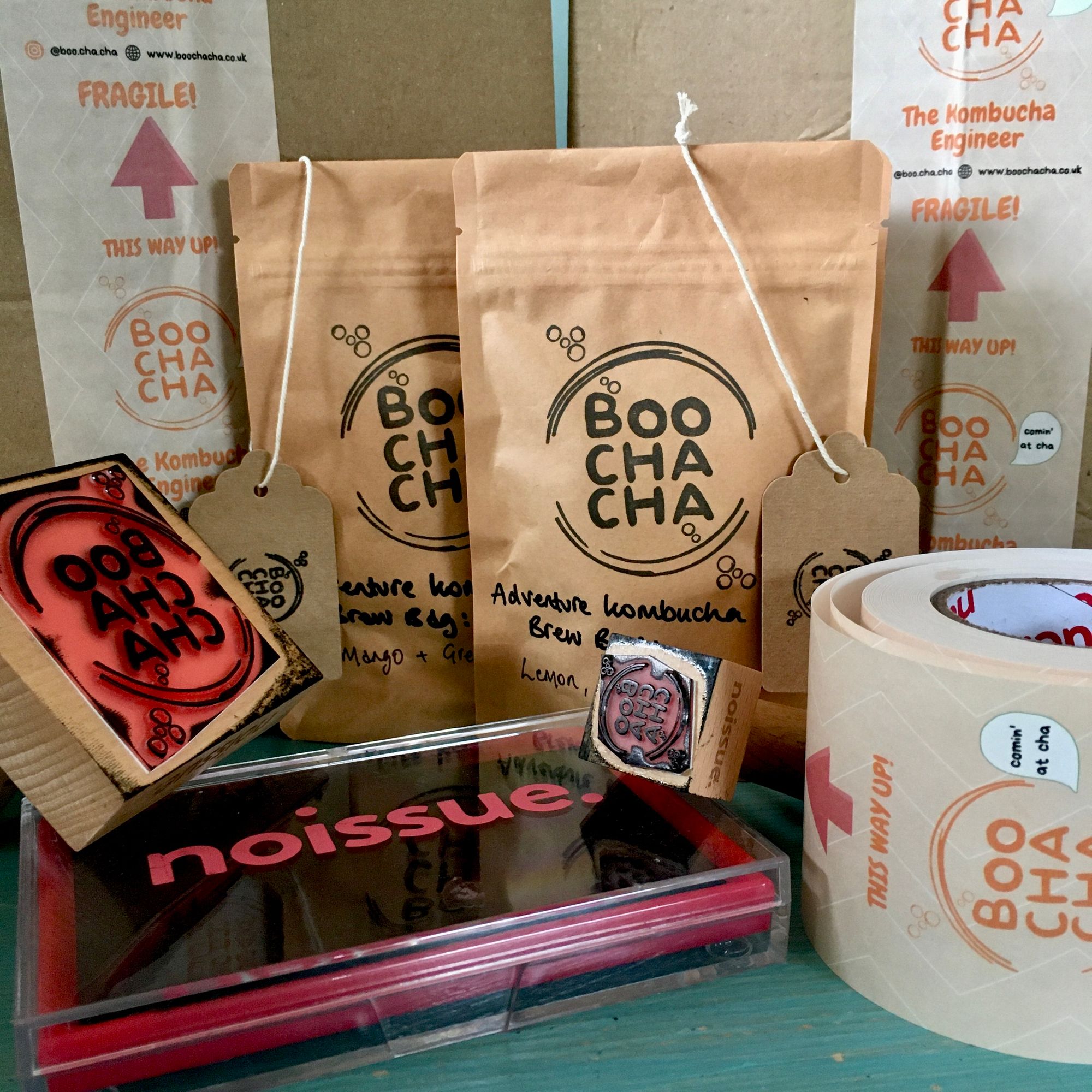 boochacha's sustainability doesn't end there either. For the Kombucha Engineer, using small local businesses is also something she practices, especially for things she cannot justify yet. The muslin towers for example, that are used in her kits, are made by her friend who runs her own small sewing business. Having her be just a mile away from Hebe's place is practical. This also means they can meet regularly to discuss how they can both expand using local businesses.
You'll see Hebe's passion in all her beautiful kits, which are hand-painted and unique. Since SCOBYs aren't the prettiest to look at, her kits—which have a light dust of paint over them—disguises what's inside. They're cute and perfect as luxury gifts too!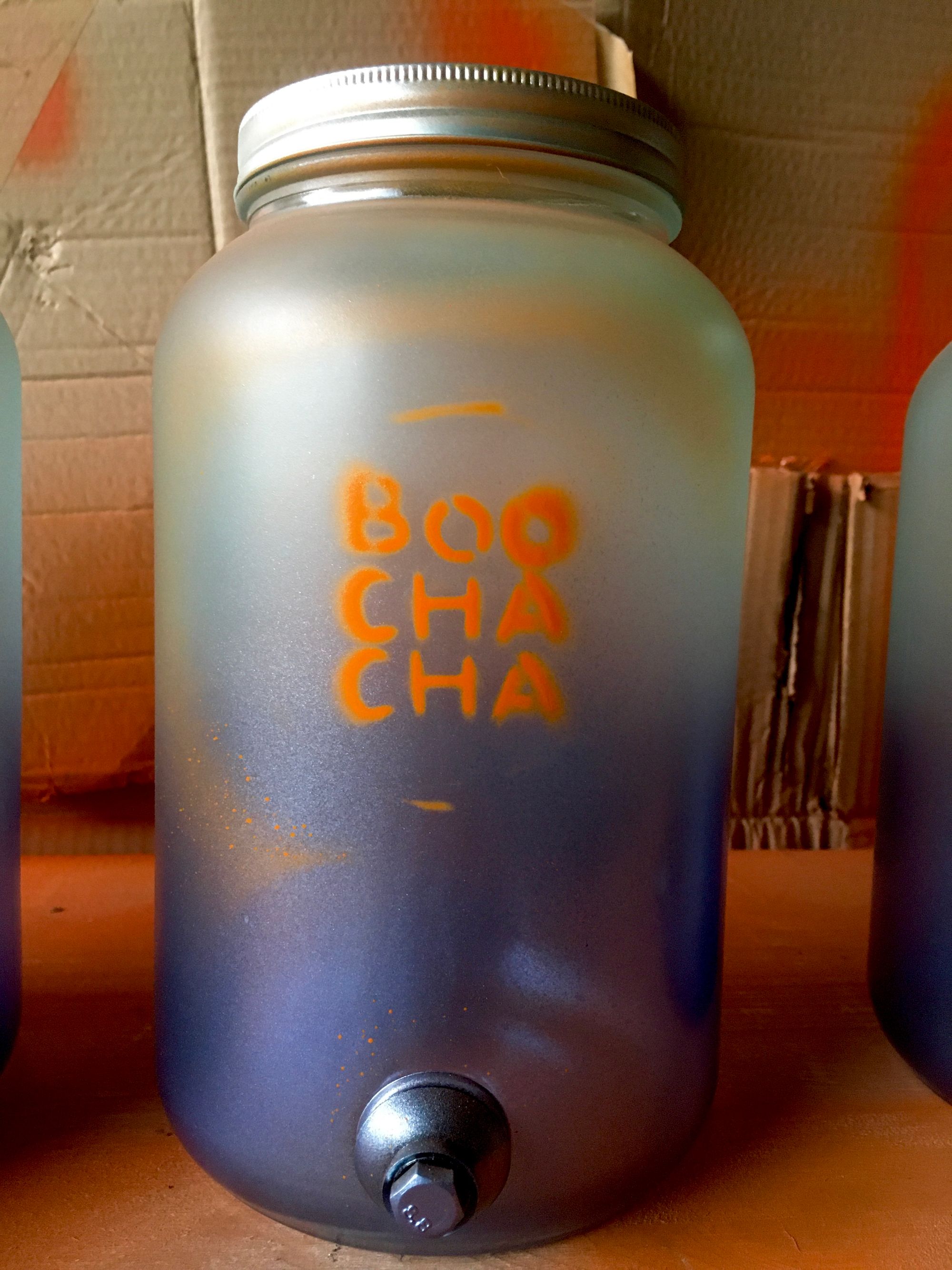 Still learning every day, Hebe had hit challenges with not thinking she's creative enough to be managing the brand alone, but she pressed on. She shares that she's learnt from other business starters to not ask too many opinions. You have to believe in your product fully and never doubt anything for it to work out! She advices others to also just go for it! If you're looking to start a Kombucha brand of your own, spread the word, as the UK is behind on the Kombucha trend!
A brand we'll definitely see more of, boochacha is on the way to make more tummies healthier and happier! As for our Kombucha Engineer, she enjoys converting others to Kombucha lovers. She already started with her best friend who now makes Kombucha cocktails for everyone! "Its great to see how she's made such a healthy switch, and now she's more obsessed than I am haha!"
---
Find more of boochacha here:‌‌‌‌‌‌

Website: boochacha.co.uk
‌Instagram:  @boo.cha.cha
If you enjoyed this read, we bet you'll like this feature too: ‌
Hazel Plant Dyed Clothing: Organic Must-Haves for Mama and Baby
‌‌
‌Want to share your story? We'd love to hear it! Join the Eco-Alliance here and share your deets with us here to get a chance to be featured on The Wrap!
Questions? Email us at ecoalliance@noissue.co