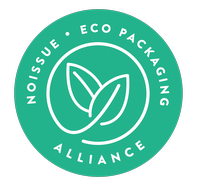 From fantasy books to Hollywood movies to countless television series, magical stones and mystical crystals have always been intriguing objects. With their many shades and color palettes ranging from simple monochromes to dazzling jewel tones, crystals always hold a certain magical aura about them.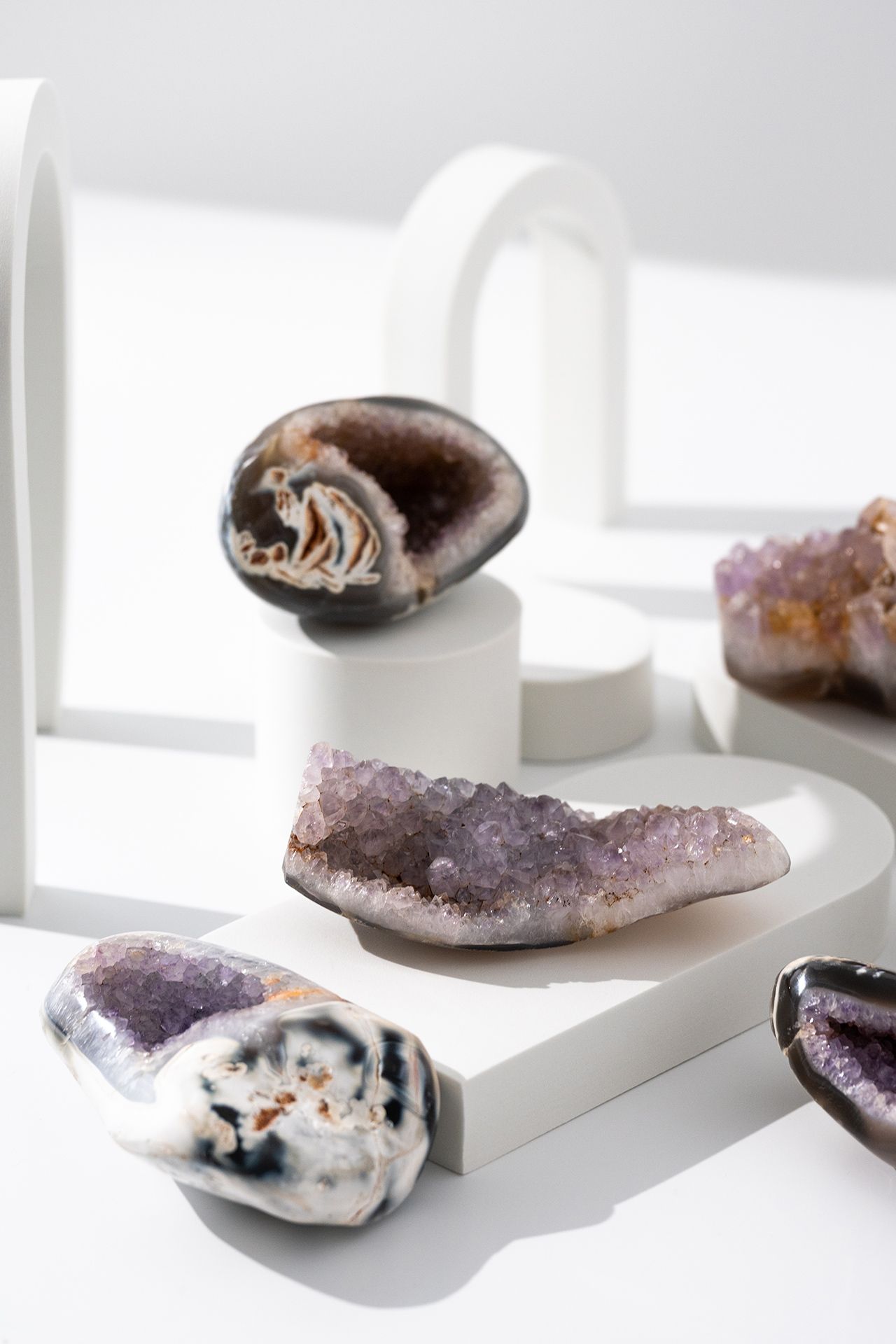 But crystals don't only exist in the fictional realm – luckily for us, they very much exist in the real world, too! And though they may not hold any supernatural qualities (as we know of yet), there's no denying that there's something inherently awe-inspiring and fascinating about gemstones – and that's something that Sarah, the founder of Born Crystals, understands only too well.
Based in Australia, Sarah has always had a love for crystals, and Born Crystals was born out of the desire to share that love with others, and to capture the majestic awe-inspiring beauty of stones from far-off lands.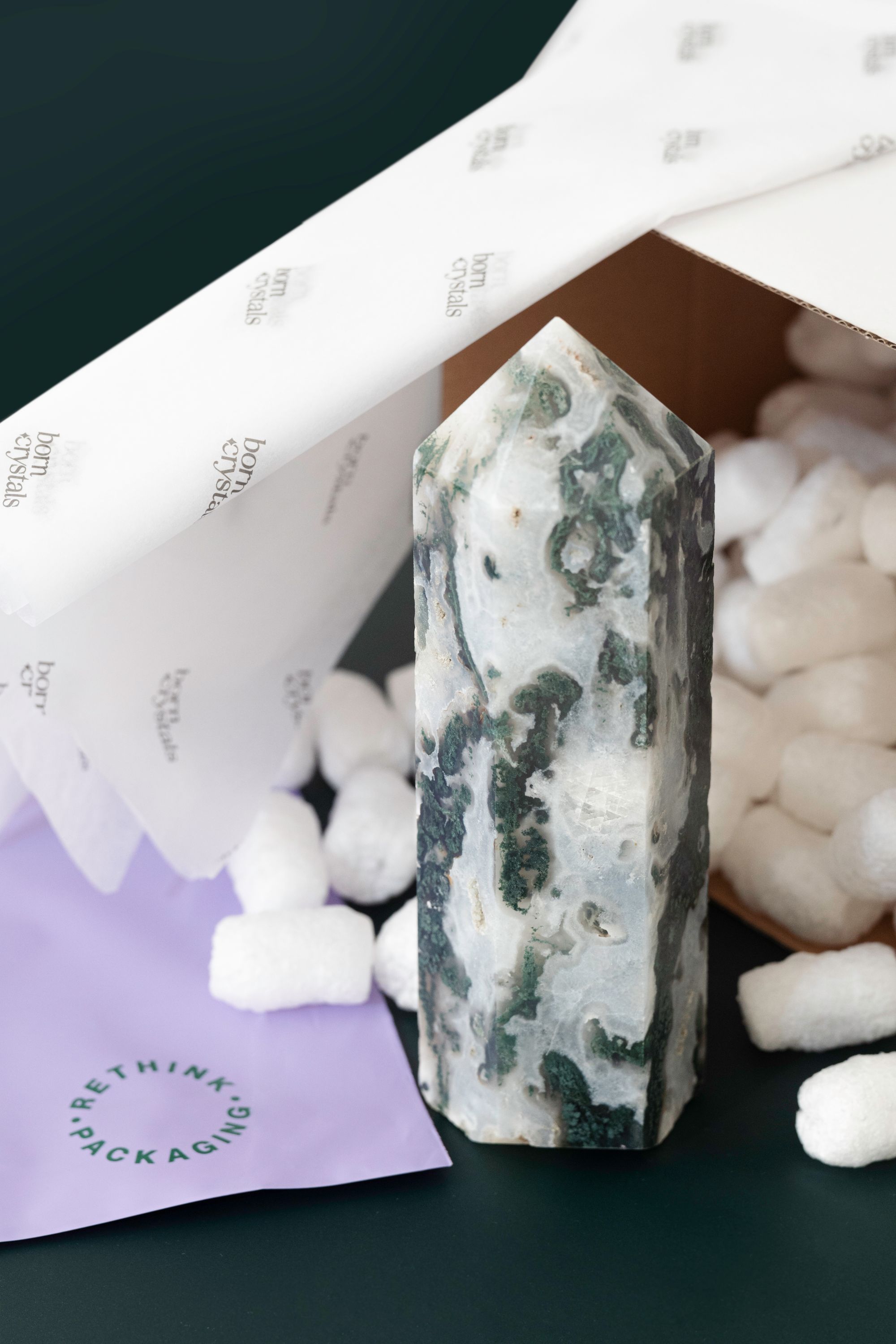 Essentially, crystals could almost be seen as little gifts left for us by Mother Nature. But with all the advancement of modern technology and new fancy gadgets being produced on a nearly daily basis, it can be easy to forget to pause and take hold of all the little gifts that the natural world as to offer. With Born Crystals, Sarah aims to do just that: to collect, curate, and provide crystals that take you away to new and familiar places, trigger emotions, thoughts, ideas, inspiration, and everything in between – all of which are sourced through sustainable methods.
In looking through Born Crystal's website, it's clear that there's no other store like it in the market – and that's something that's always been part of Sarah's vision since the very beginning! There is an inherent visual aspect to crystals in a sense that not only are they breathtaking, they also instantly take the imagination to places both new and familiar, and can drastically change the aesthetics of living and working spaces.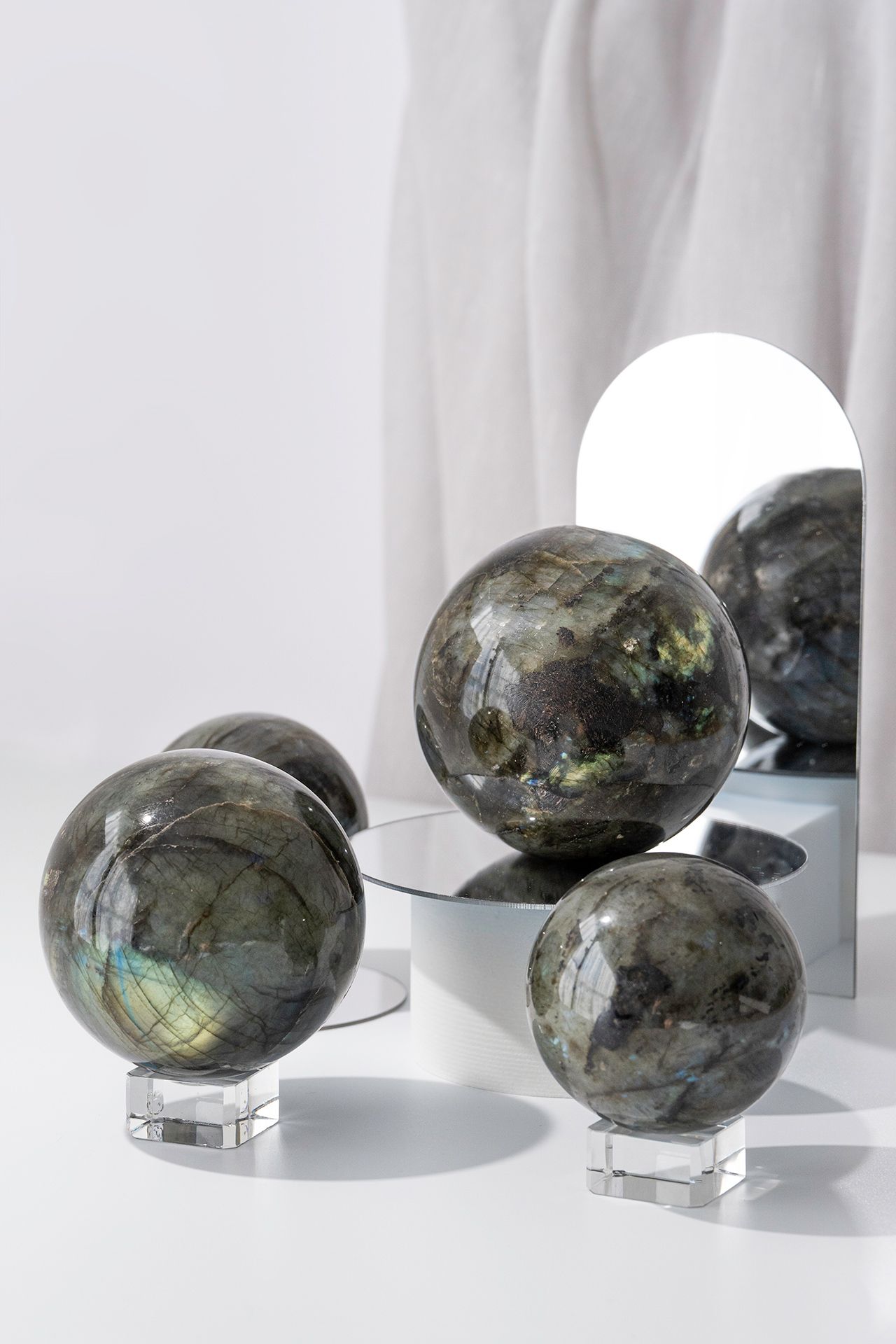 But what sets Born Crystal apart is that not only does Sarah aim to spread the magic and beauty of the natural world – she's passionate about protecting and preserving it, too. When delivering her crystals to her clients, she makes sure to use eco-friendly, plastic-free packaging where each element is recyclable, compostable, and/or biodegradable, so that each order she ships out does as little harm to the earth as possible.
"We aim to provide a massive range of crystals from sustainably sourced locations all over the world, delivered to customers with eco-friendly packaging."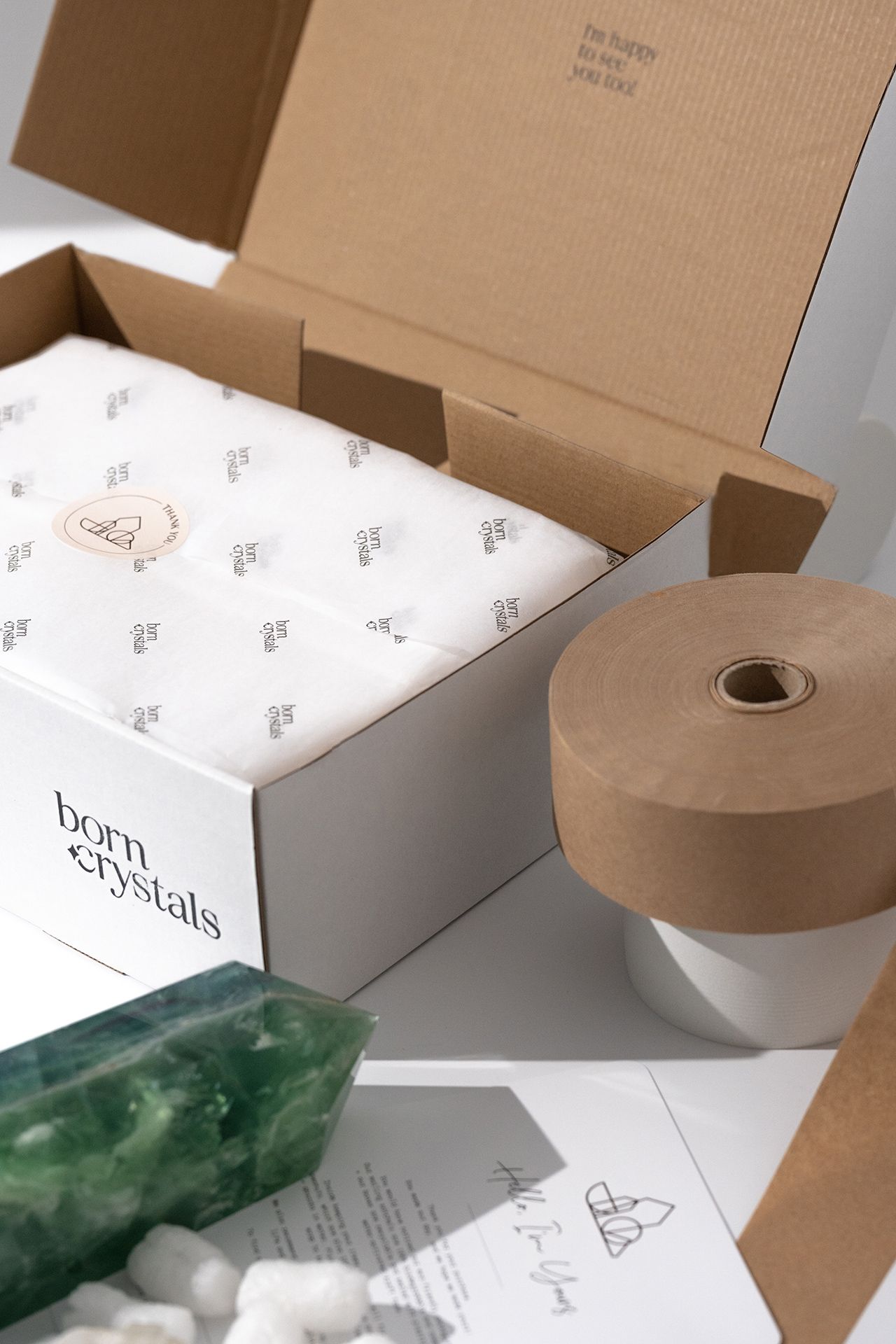 Sarah's shop is definitely a unique one in the market, and therefore running the day-to-day processes aren't always as straightforward as those of other small brands. For example, as her crystals are carefully curated and sourced from all around the globe, which can inevitably lead to delays in shipping at times – which is why she makes sure to source and schedule new products in advance.
As a predominantly visual brand, the importance of a strong visual branding and aesthetic is something Sarah also definitely understands: her advice to her fellow small brands – particularly those with a strong visual aspect – is to invest in a good photography setup that includes cameras, lenses, lighting, and props, all to build a world of compelling product imagery. And one more thing – in today's steadily growing online industry, she also stresses on the importance of investing in a leading e-commerce platform.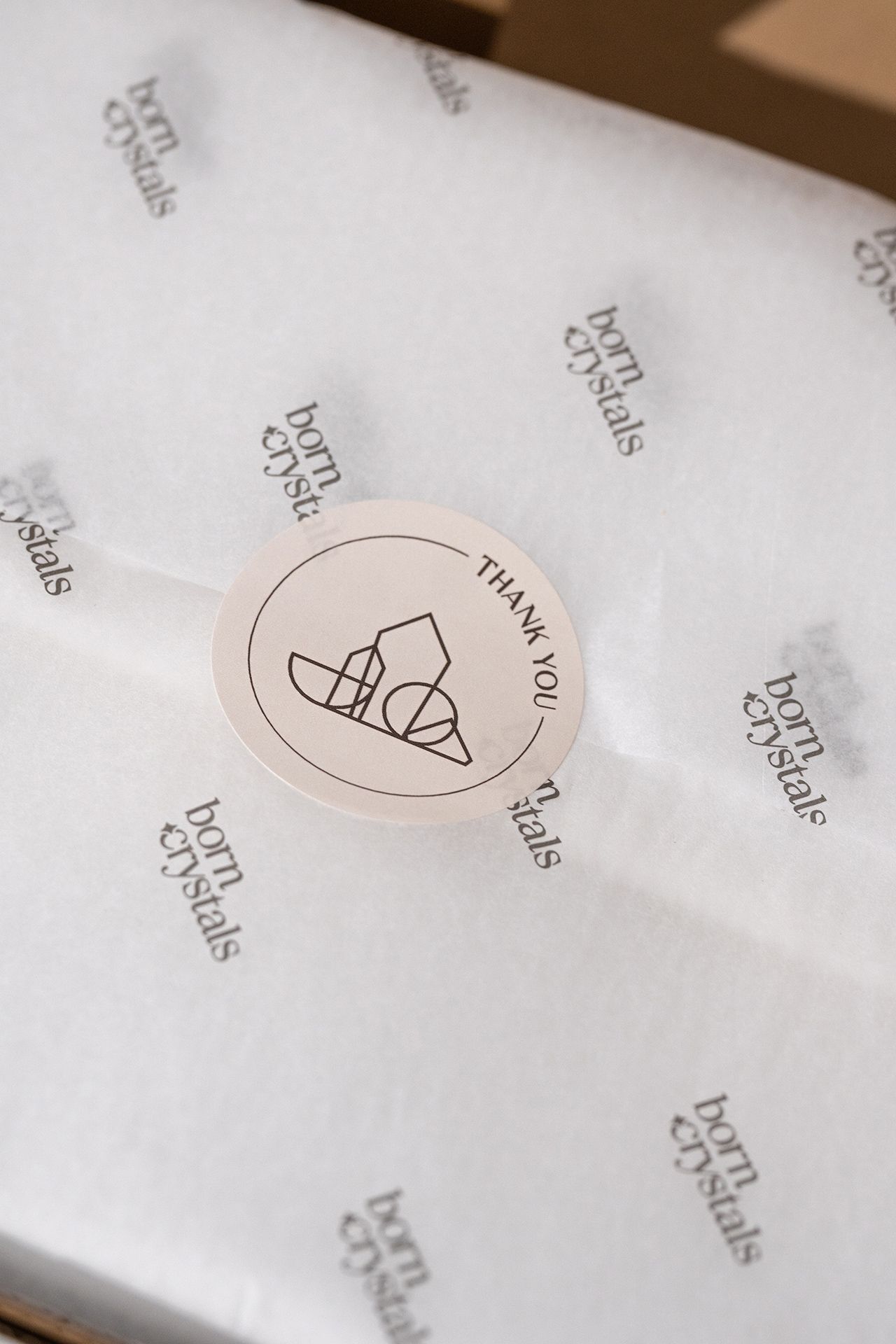 And with her eye for a good aesthetic and her heart for the environment, choosing to go with noissue for her packaging was a decision just as clear as any crystal. Her noissue Tissue, Stamp, and Stickers feature her brand's logo and wordmark – which were her own creations as a graphic designer herself – perfectly add to the elegance and charm that her crystals bring. The user-friendly online tools that enabled her to upload her logos and apply her designs all in a few steps were also an added bonus!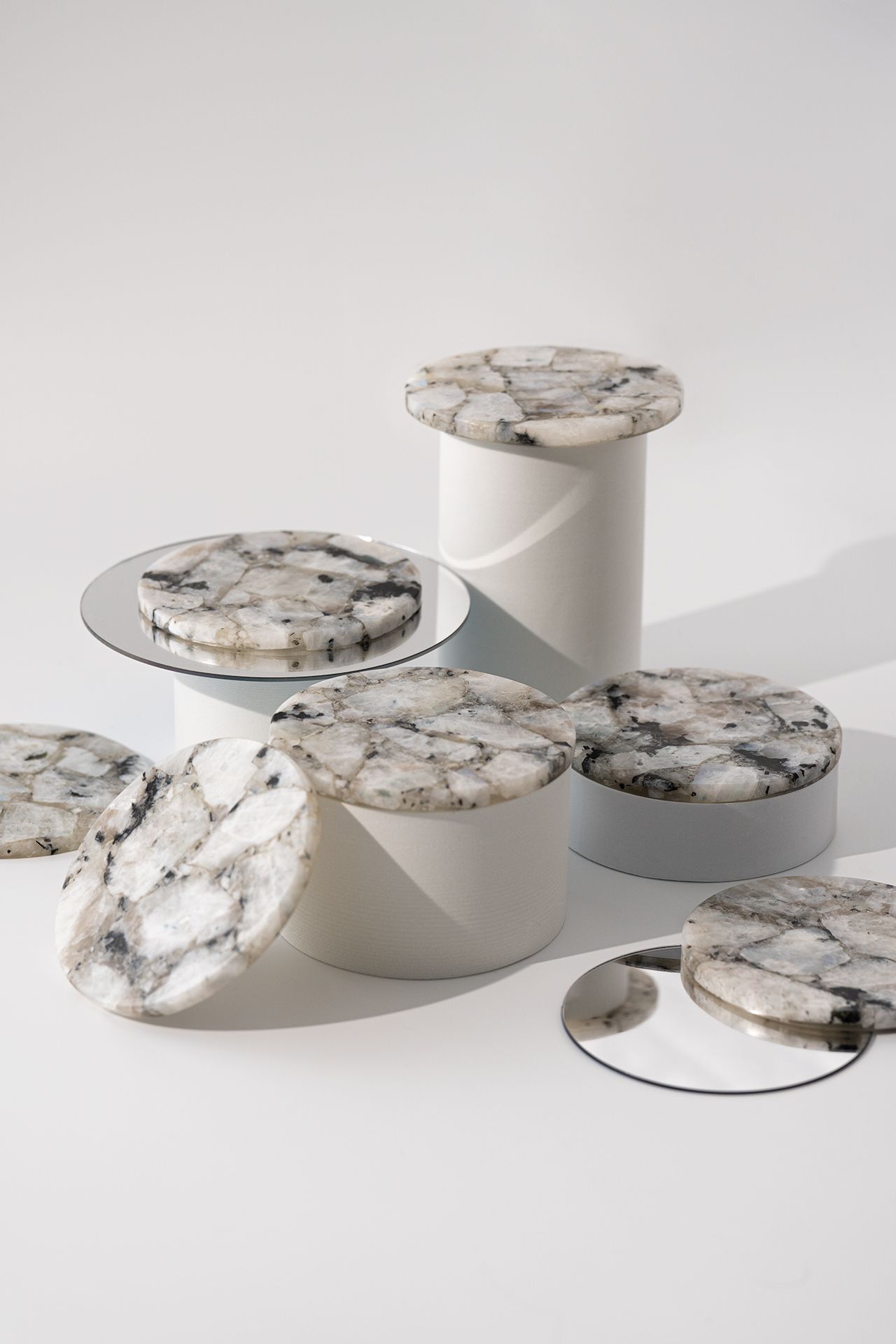 "The tools to create the tissue paper, stickers, and stamp were very user-friendly making it an easy process to choose and order. Keeping my packaging simple, minimal, and easy to do once an order is made."
An eye for good design and a heart for the natural world – now that's something that makes Born Crystals truly magical!
---
Find more of Born Crystals here:‌‌
Website: borncrystals.com.au
Instagram: @borncrystals
Like this story? Tell us yours! Share your brand story and love for your custom packaging and get a chance to be featured on the wrap! If you're a noissue customer and are interested, you can join the Eco-Alliance by clicking here and answering a few questions here.
Questions? Email us at ecoalliance@noissue.co.