"My name is Lucy Williams. I live and work in sunny Cleveland Ohio - but am originally from a small town outside of Pittsburgh called, Sewickley. My immediate family still lives there and I visit as often as I can! I love all things outdoors, camping, hiking, riding bikes and exploring Ohio's Metro Parks and forests. I'm a huge fan of The Office, organizing anything I can get my hands on, and hanging out with my partner, Jake and our two kitties, Oscar and Finley."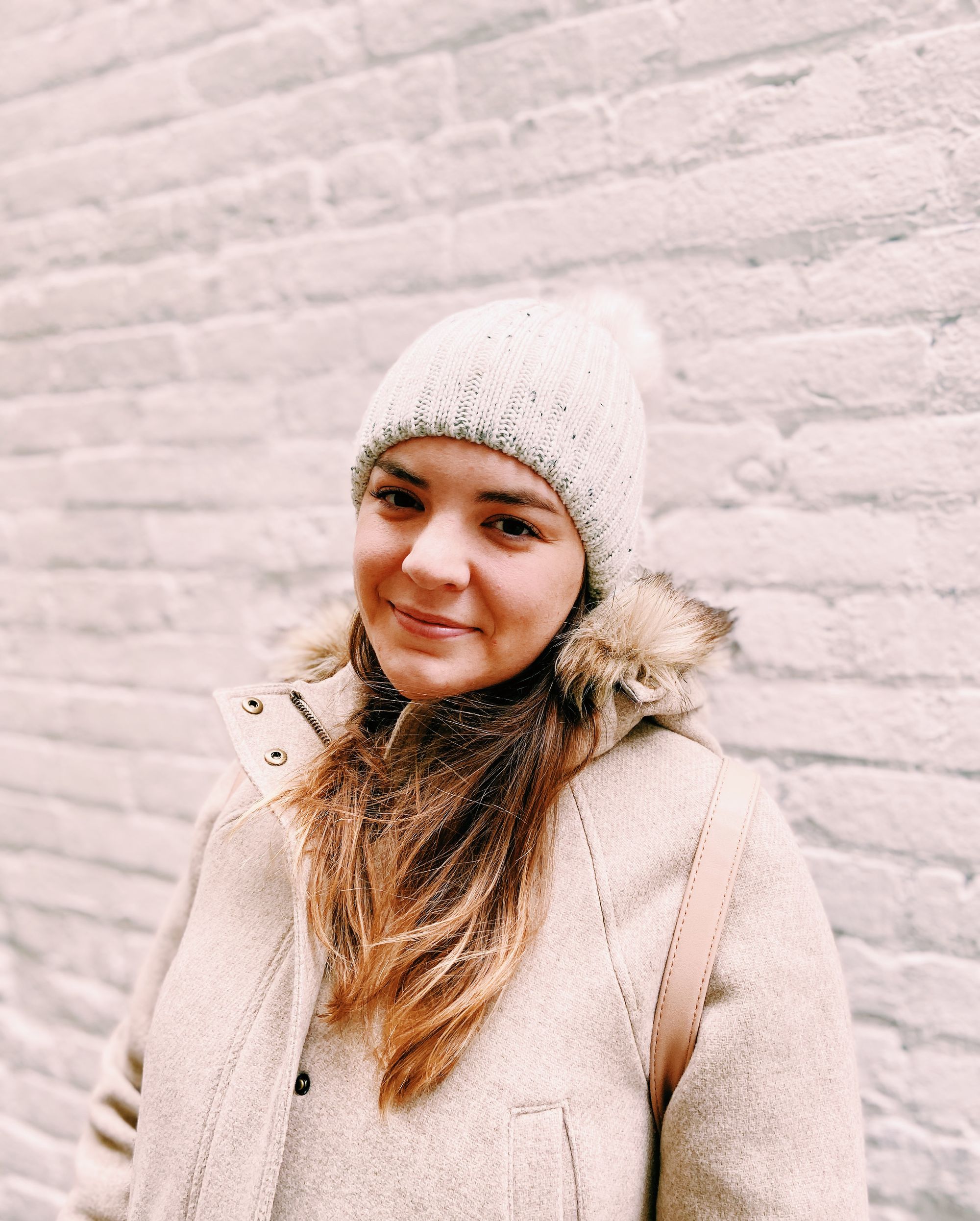 "I started Boundary & Thorn when I was working at an advertising agency. It was my first actual "big girl" job right out of art school, and while it was a great launch into my career as a professional creative, there was a lot of down time for me and not a ton of fun projects to work on. I missed my college studio, late nights working with my friends, and just wanted more of a creative outlet than my 9 to 5 job was giving me. I started making cocktail illustrations for some of my friends weddings, and then Boundary & Thorn kind of happened accidentally from there! Before I knew it, I was selling at shows, online, and got a few offers to sell in retail stores in and around the Cleveland area. I even got an offer from West Elm in New York to join their local makers community. Now I sell with them in their Cleveland and Columbus locations."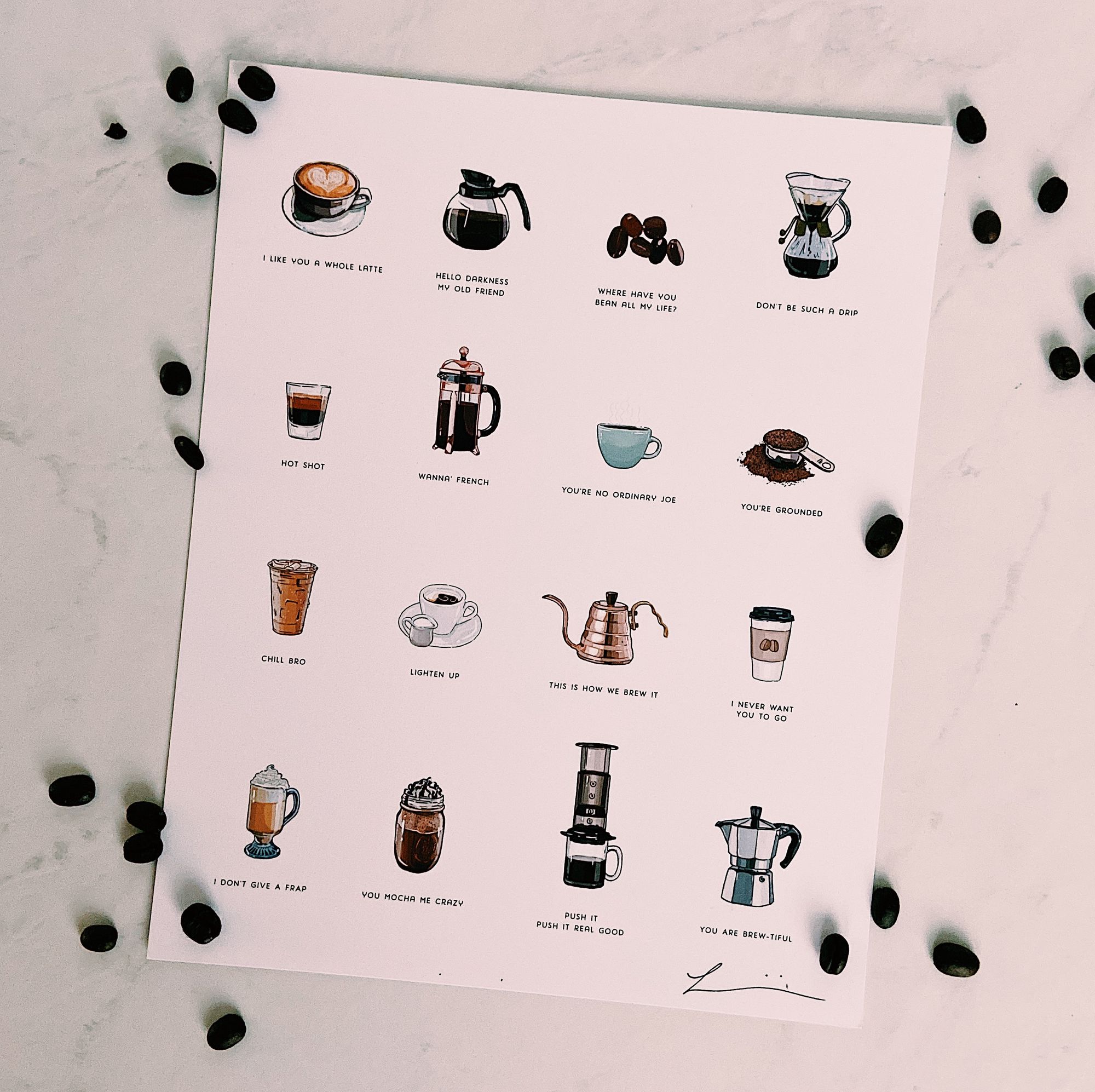 "My visions and values as a human are on in the same. I think it is really important to be kind to people and be kind to yourself - and have a little fun along the way! I am one of those people who used to be so hard on myself. Constantly feeling like I wasn't doing enough, like I wasn't a good enough artist. Comparing myself constantly, it was so toxic. When you're kind to yourself and others, you just feel better about everything. I think my work reflects that. My goal is to bring fun, affordable artwork to my customers homes. Artwork that makes them happy, "sparks joy" and resonates with them in some way."
"When I first started out, I spent a lot of money unnecessarily. I always had another source of income while running Boundary & Thorn, so I was lucky it didn't put me into a ton of debt, but now I just do everything myself. I would tell people who want to start their own side hustle or business, to be savvy, learn how to stretch a dollar! Pay for what you can't do yourself if you have the funds, but try to learn as much as you can! It will really help you save money and help you to develop new skills."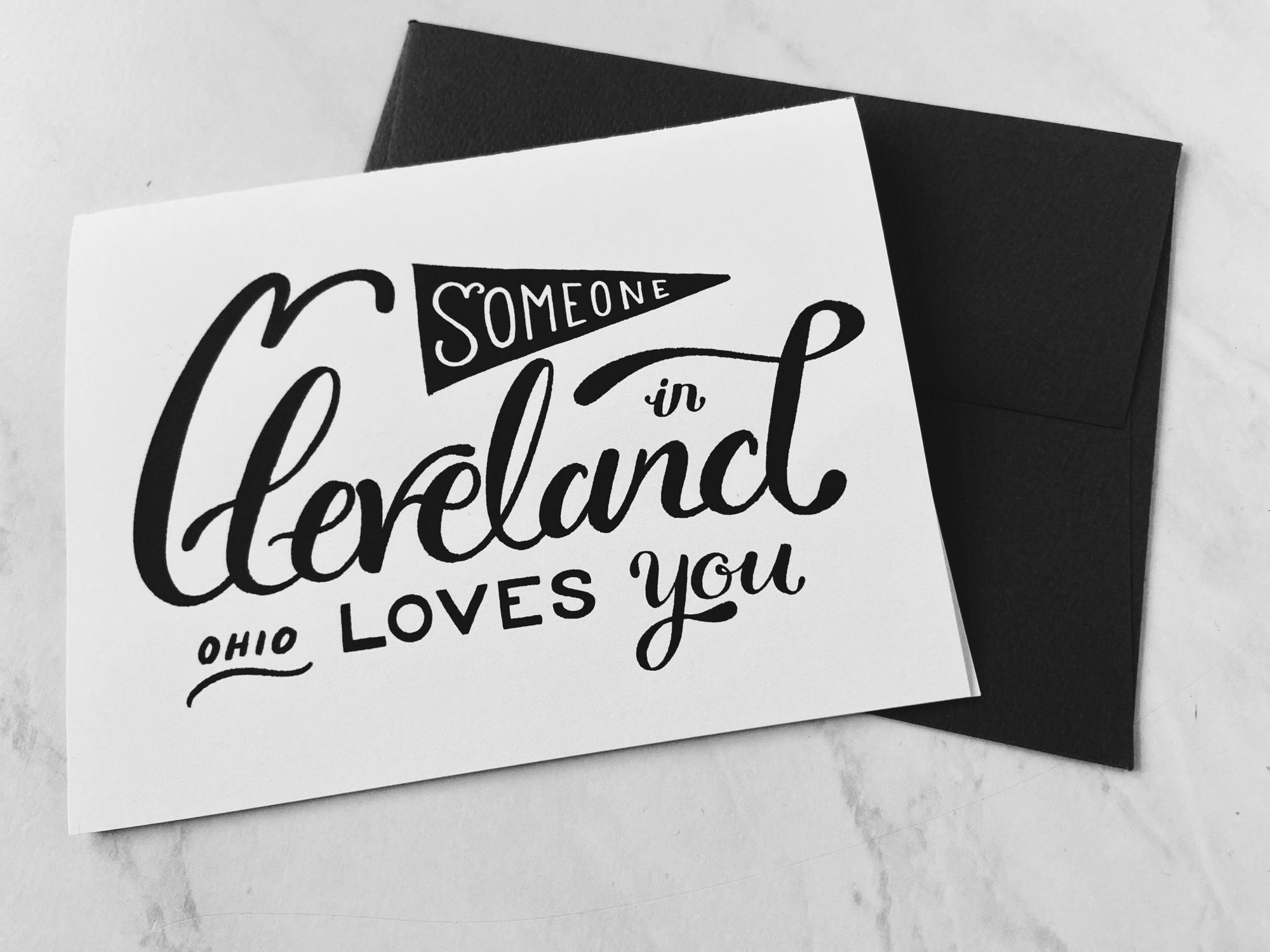 "At Boundary & Thorn, we reuse bags, from store business like Trader Joe's for our products. We print all our products with local businesses in Cleveland. We don't outsource to big box stores for printing. I always encourage my customers to bring their own bags to Flea markets, shows, and people have been really good about it! We started using noissue tissue paper for our shipping orders to add a little hint of "specialness" without feeling guilty about the environmental footprint."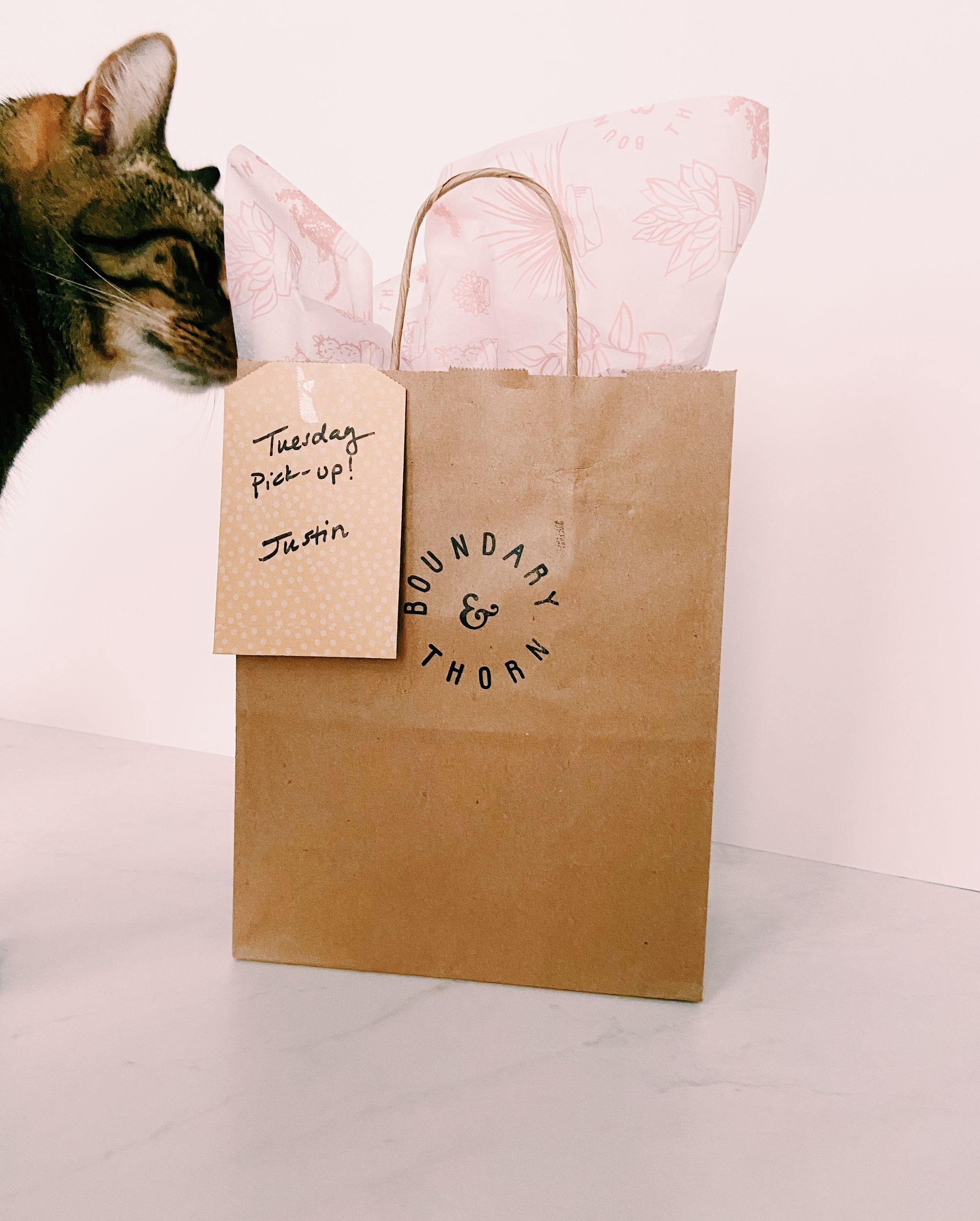 "If you know me, then you know - I'm a huge sucker for packaging. When I first started B+T I wasn't really doing anything besides sticking my prints into a cello bag and then a bubble mailer. I mainly watched the brands I love, and saw what they were doing, and followed. Adding custom packaging, investing in a stamp with my logo on it, and taking more care while packing each print, has made so much difference and makes me feel better about sending out my prints to their new homes!"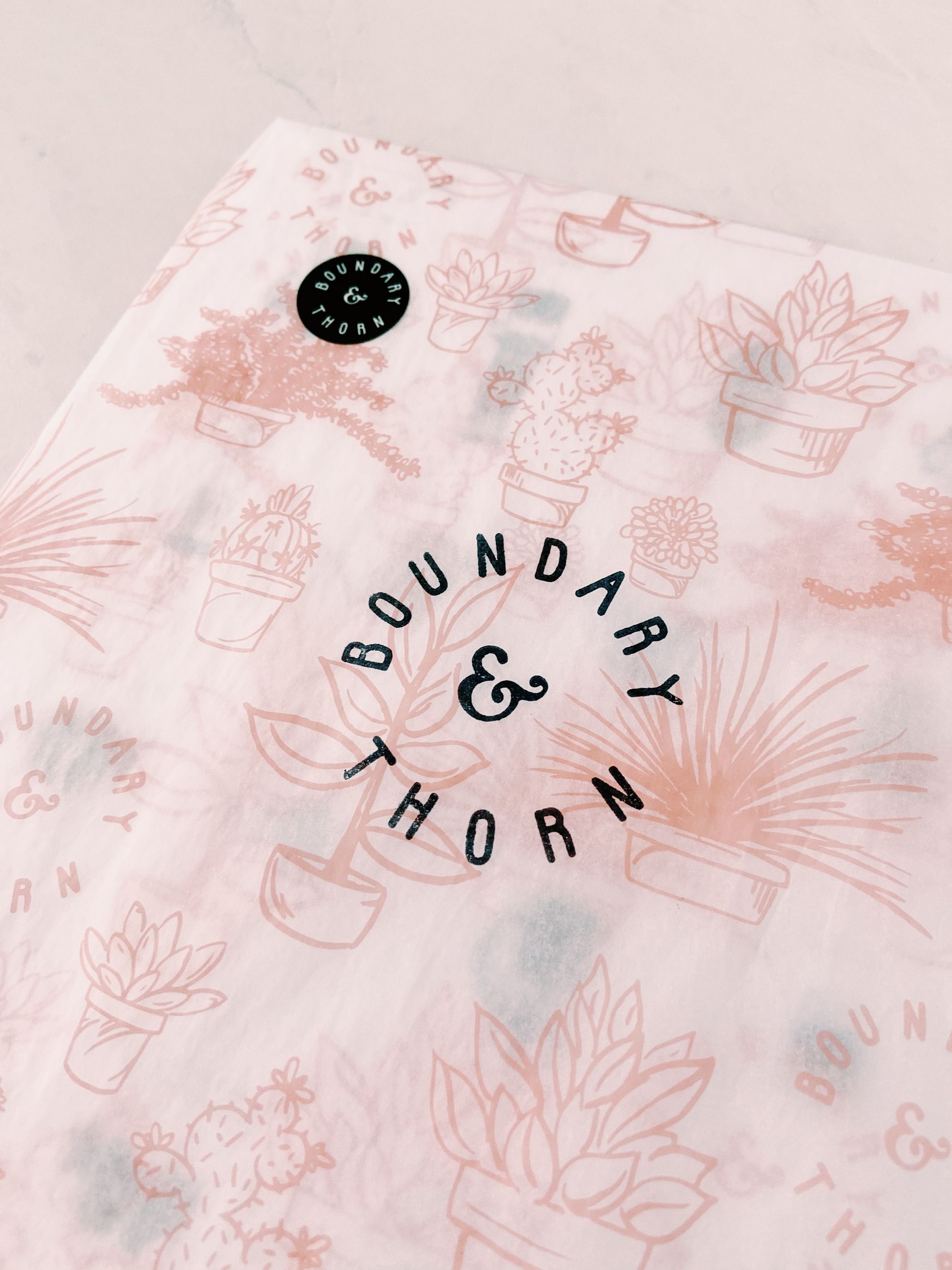 "I choose to order the custom tissue paper. I think it came with 250 sheets - which will last me quite a while because for smaller prints - I usually cut them in half. I choose this product because it was perfect for wrapping my prints, and the customizable design is what sold me. I'm a perfectionist and I loved being able to design my own tissue paper in 1 simple step!"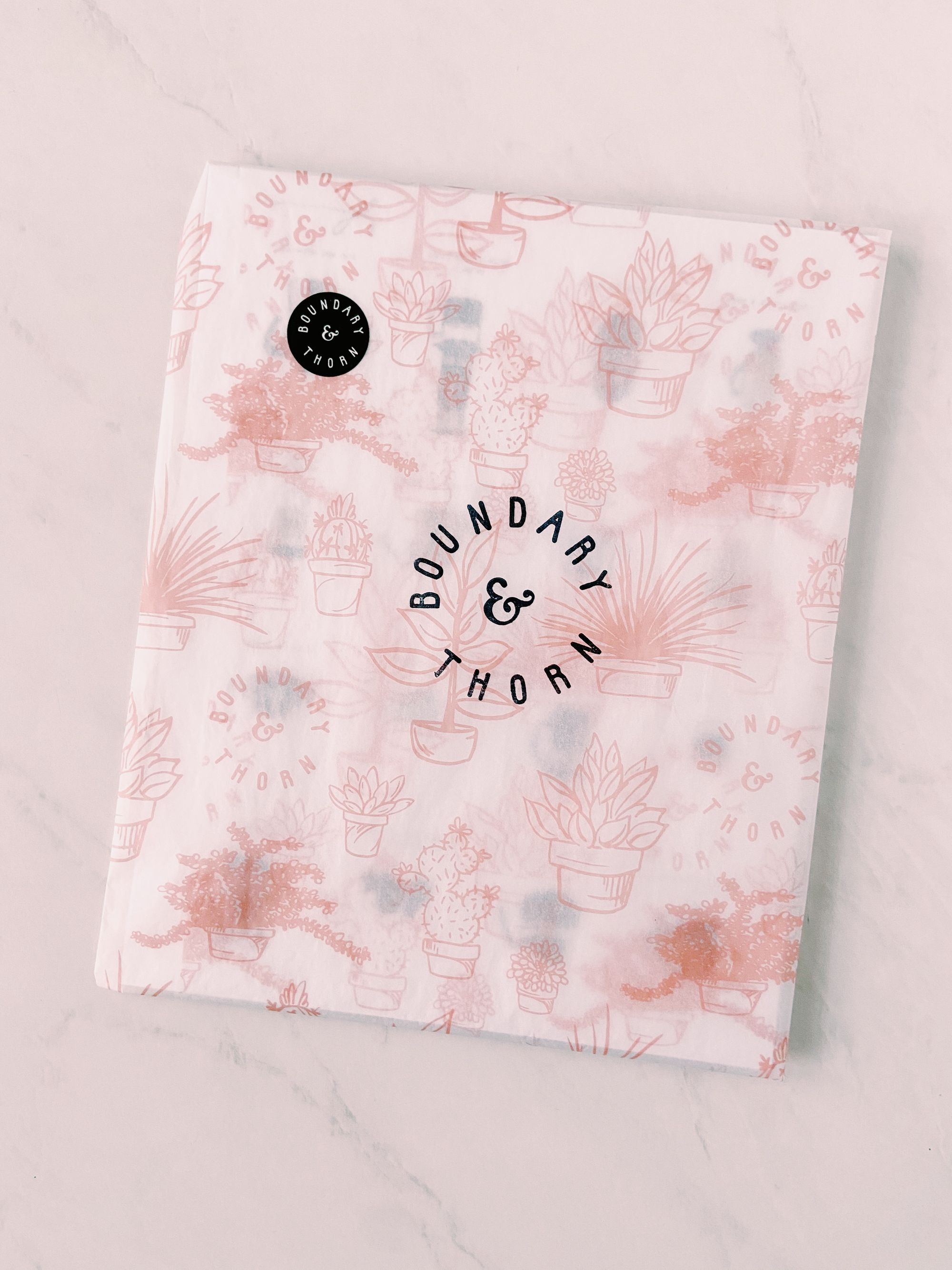 "[The design process] was very easy and simple! The website is so beautiful and user friendly. I tell all my friends/fellow makers about it. I know lots of people who use it and will be lifelong customers."
"I choose noissue, because of their amazing customer reviews, their true love and respect for artists and makers like me, and because of that warm happy feeling when you see something you just love. My customers are constantly complimenting my tissue paper now and actually some have said they have re-used it because they think it's so pretty to throw away. I think that is pretty cool!"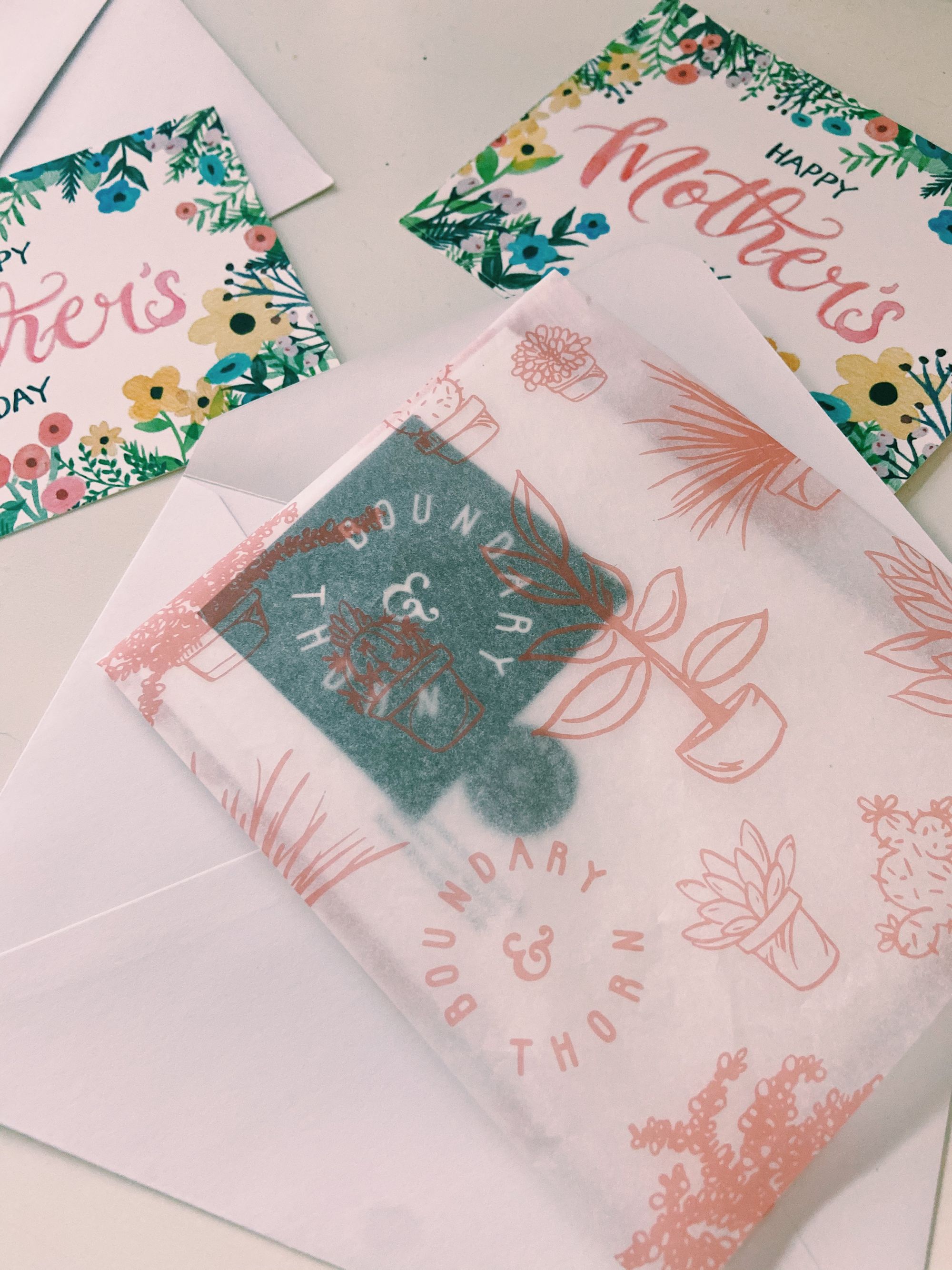 "I love that noissue is taking the time to do projects like this one and highlight artists/small businesses like mine. The climate for small businesses right now is very uncertain, we all need each other more than ever."