There's no doubt that brands are putting in extra effort in making headway to becoming more sustainable. Some would go the extra mile to promote their green credentials, using the terms "eco-conscious and eco-friendly" more often than necessary. But even though the thought and initiative are pretty amazing, we can't expect all to be true.
For Points of Measure Founder and CEO, Natalie Smith, greenwashing is not something the industry should just ignore. Through her initiatives, she debunks common beliefs all the while searching for more sustainable options along the way! Get to know more about Natalie and Points of Measure as she tells us about her efforts in going sustainable and how noissue's tissue, stickers, and mailers helped with her branding while being cost-effective, fashionable and sustainable!

"Hey, I'm Natalie! I am the Founder and CEO of Points of Measure, a free education platform for Fashion Professionals. I started Points of Measure as a way to provide my clients with more information about the apparel design and production process while providing freelance design work. It also acted as a space for me to display my portfolio and reach new clients. Since then, it has morphed into a place for new and experienced Fashion Professionals to access industry standard information and education. After getting my degree and working in the industry I realized that the majority of my knowledge came from being on the job and that was a big part that was missing from my formal education. My goal with Points of Measure is to fill that gap and allow more aspiring designers access to information that will truly help them achieve their goals in the fashion industry. The mentors I had when starting out were invaluable to me (and hard to come by). I want to be that for my audience, that helping hand. The fashion industry is known as this catty, mean-spirited industry and I'm trying to change that. I don't think you should have to tear other people down to make it to the top, there's room for all of us! I'm based in Seattle, WA but I work with students, clients, and designers from all over the world."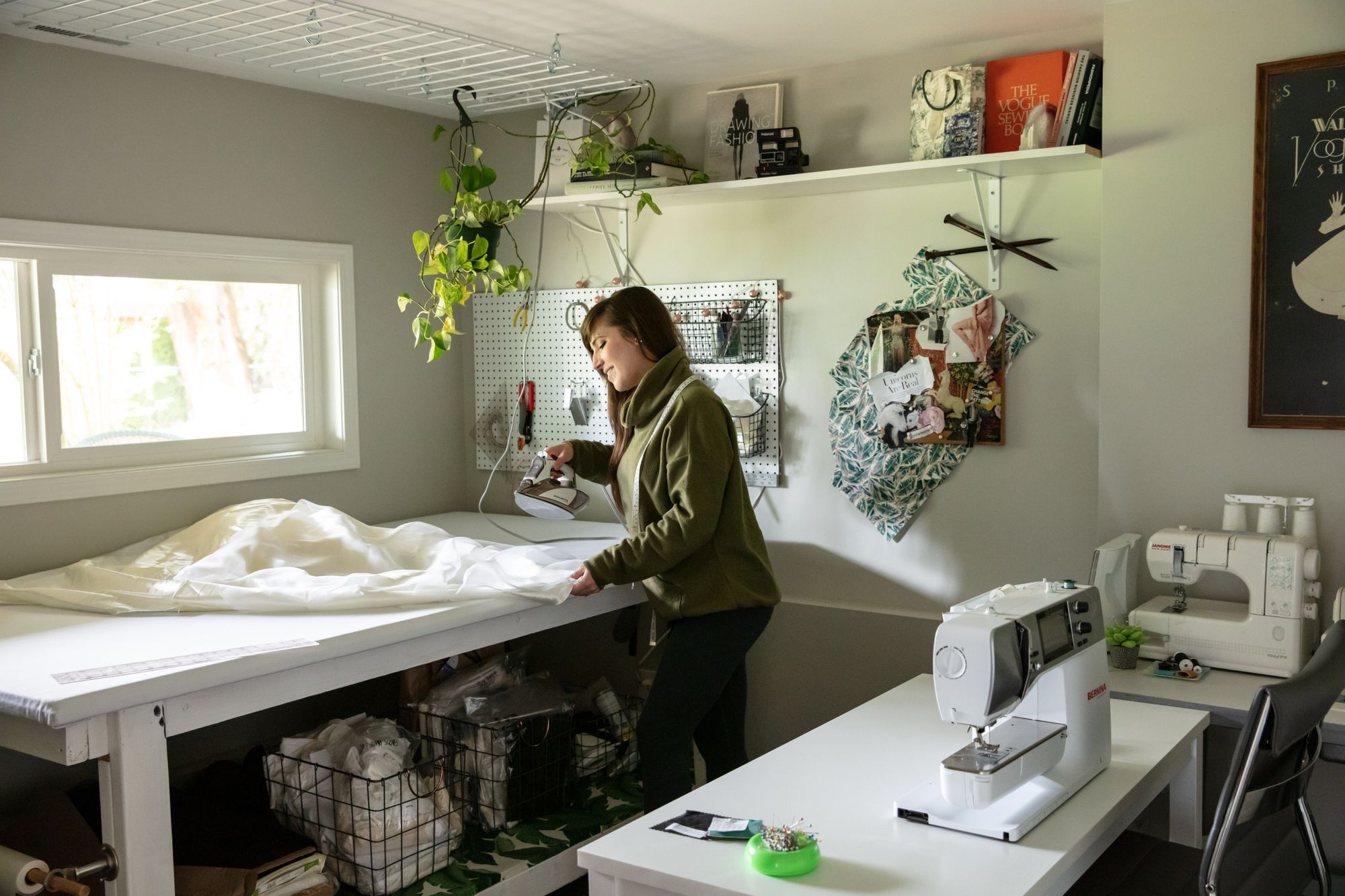 "I've definitely experienced a lot of challenges! What I can say is - it's all a learning experience, there's no one right answer, so it's important to be patient and kind to yourself as you figure out what works best for your unique business. Running a successful business is all about listening to and understanding your audience and being willing to adjust and pivot to what makes sense to serve them best. One of the biggest lessons I've learned is that in our society, or at least the society I was brought up in, we are constantly being taught to ask for permission. Growing up you ask for permission from your parents, your teachers, your bosses - but when you own your own business you're the one calling the shots. I think that was one of the hardest things to untrain myself. I had to re-learn how to be confident in my own decision making. Another big piece of advice is to be patient, like I said earlier. While there are definitely companies who explode overnight or 'go viral,' that's not the norm. It's OK to take your time and build a business that you're proud of."
"In 2010, I started to explore sustainable fashion, 10 years later it is finally gaining some traction! In the fashion industry there has been so much greenwashing which is deceiving designers, customers, and ultimately harming the industry as a whole. So, I set out on a new project, the Points of Measure Sustainability Initiative. In this initiative I am exploring common greenwashing myths, breaking down common misconceptions, and compiling all of my data to be accessible for my audience. I started out on this first part of the initiative when I learned that 85% of donations end up in the landfill and roughly 90% of that is textile waste. So, instead of donating my clothes (and other items) like I normally do, I'm exploring more sustainable options such as selling and gifting. My goal is to rehome all of my items without donating them. In the course of doing so I'll be learning more about sustainable fashion and can then present it to my audience in a way that truly serves their sustainability goals. All of the information is housed on a page on my website and I'm sharing bits and pieces as I learn them on my social platforms. My products on my site are all digital so I already have a small environmental footprint, but when I started my initiative I knew I would need to find a sustainable way to package the goods that I'm rehoming. All of them are listed digitally and sent using sustainable packaging from noissue."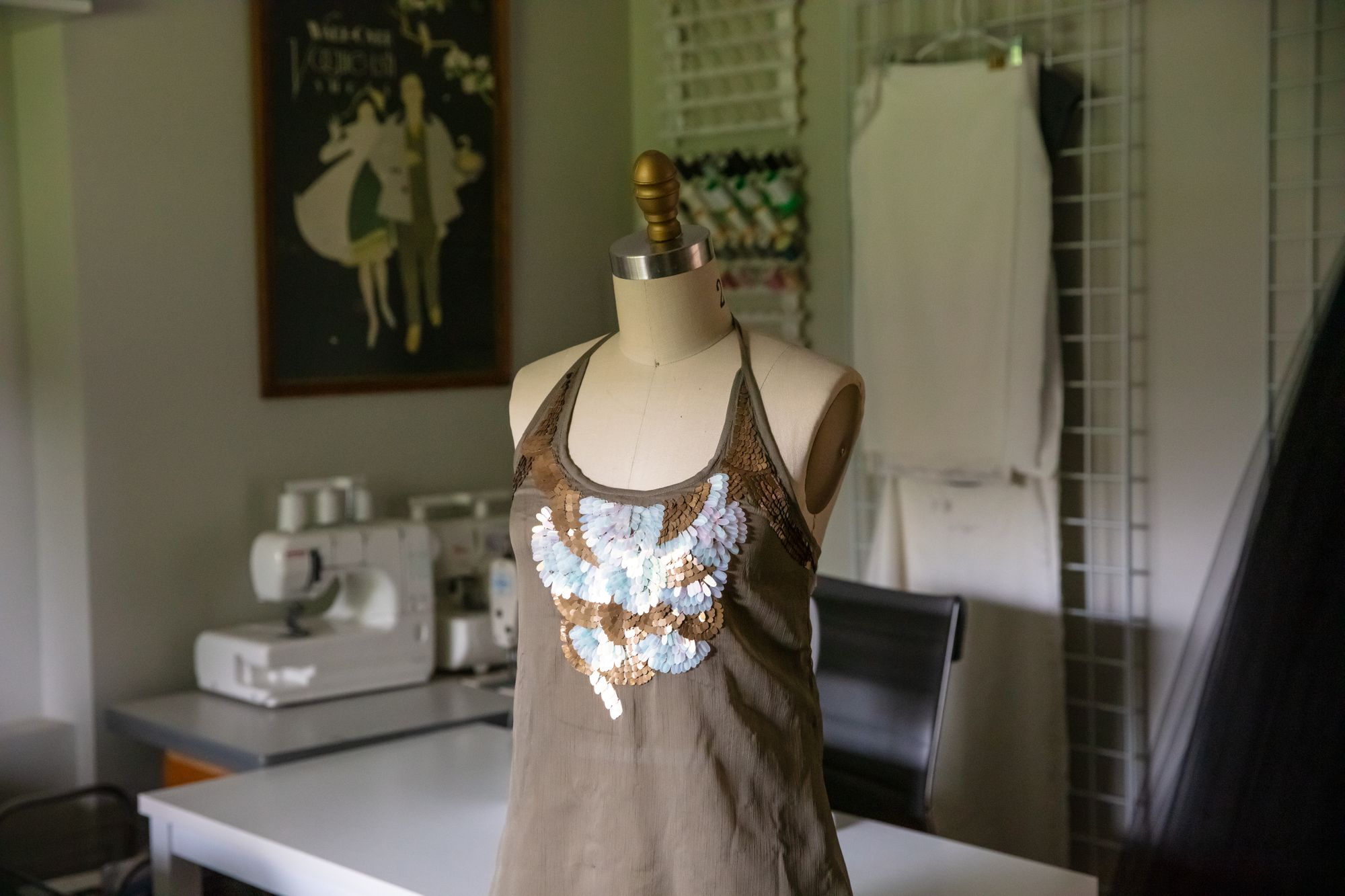 "When rehoming my goods, I wanted to make sure that my package was carrying on the goal of the initiative - sustainability. That meant I needed to find sustainable packaging that would also inform my customers about my brand and my initiative. I wanted to make sure that my branding was the first thing they saw when receiving their items so that they could logon and learn more about Points of Measure and the Sustainability Initiative."
"I chose the bundle of tissue, stickers, and mailers. I decided this would be the most cost effective while still achieving the branded look I wanted. As a designer I'm very picky about my branding so this was no easy feat! I was so happy to find noissue offered bundles. It's a great way to get bulk custom (and sustainable) packaging for a great price."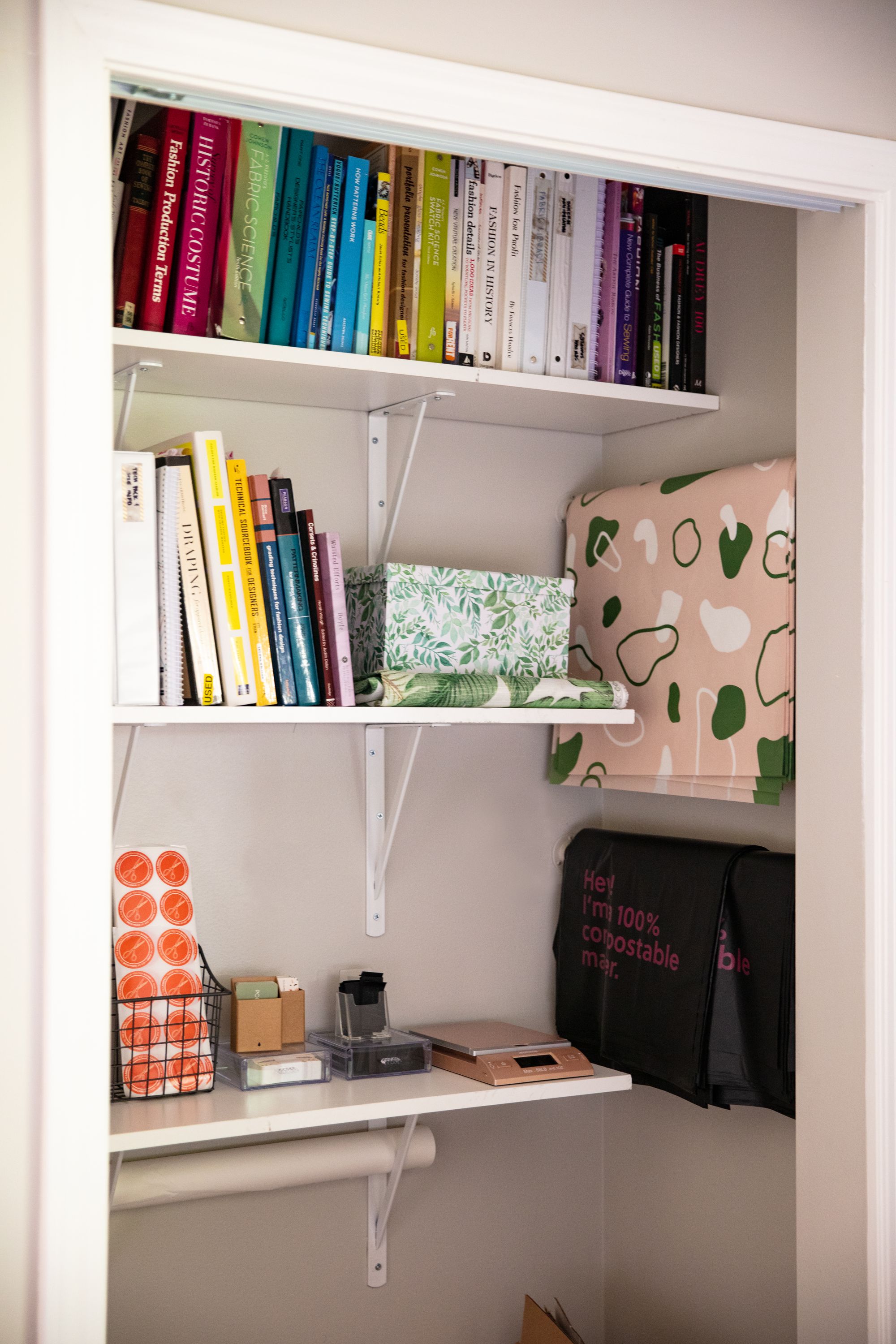 "I have been using noissue for my client's custom packaging for quite some time so I was pretty familiar with the process. As a designer I have extensive experience building and formatting my own designs so I didn't use the built in tools. In any case, the process is very seamless and easy. I love that I receive a proof to approve (I'm a triple checker) and that the customer service is always available to answer my questions."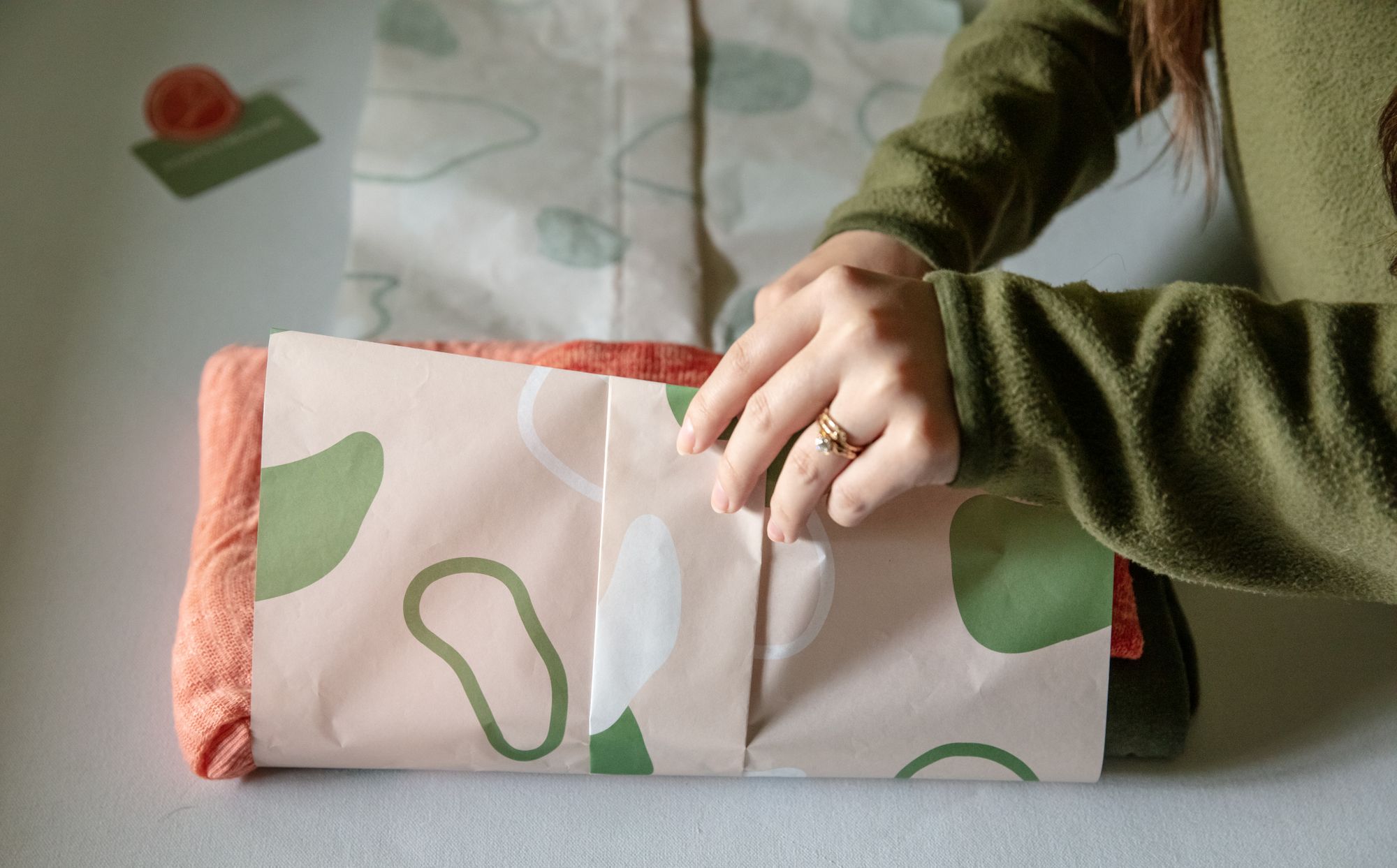 "I just recently moved into a slightly larger studio space (in my home). As a fashion designer it's important to have space for pattern drafting, cutting, draping, and sewing. When working in a small space this can be hard to achieve! My advice for working in a small space is first to be patient. We ALL want an expansive, beautifully designed studio, but it takes time to get there. My next piece of advice is to keep your workstations clean. At the end of the day pick up and organize so that you can start the next day fresh and with a clear mind. In terms of maximizing a small space it's so important to take advantage of every inch. Some of my favorite tips are to:
Go vertical and think outside the box! - Line your wall with shelves, make a shelf into a desk, hang peg boards, and don't forget to think about using the ceiling! In my new studio I've attached a rack to my ceiling for extra lighting, to hang my garments while I work on them, and to keep my iron cord out of the way. Plus it's a great place to add some greenery and decor!
Put it on wheels! - being able to move your items to accommodate your work for the day is a great way to keep your space flexible and maximize the square footage you have. My pattern/cutting table is on wheels so that I can pull it out from the wall to access all sides. I also have a rolling chair, rolling forms, and a utility cart on wheels.
Make sure it has a purpose (or two!) - for example the height of my chair can be adjusted for my sewing desk or my pattern/cutting table.
Customize when you can - Every space is unique so building custom furniture can be a great way to maximize the space. My pattern/cutting table is customized to my exact height and optimal dimensions for my space. It doesn't have to be overly complicated! I have virtually no building skills, but I was able to build it with no expensive tools in just 1 day.
Make it pretty - you don't have to spend a lot to make a space uniquely yours! Add some greenery, hit the thrift store and spray paint some jars for storage, add some of your favorite things that inspire you and bring you joy. Don't be afraid to change it up too!"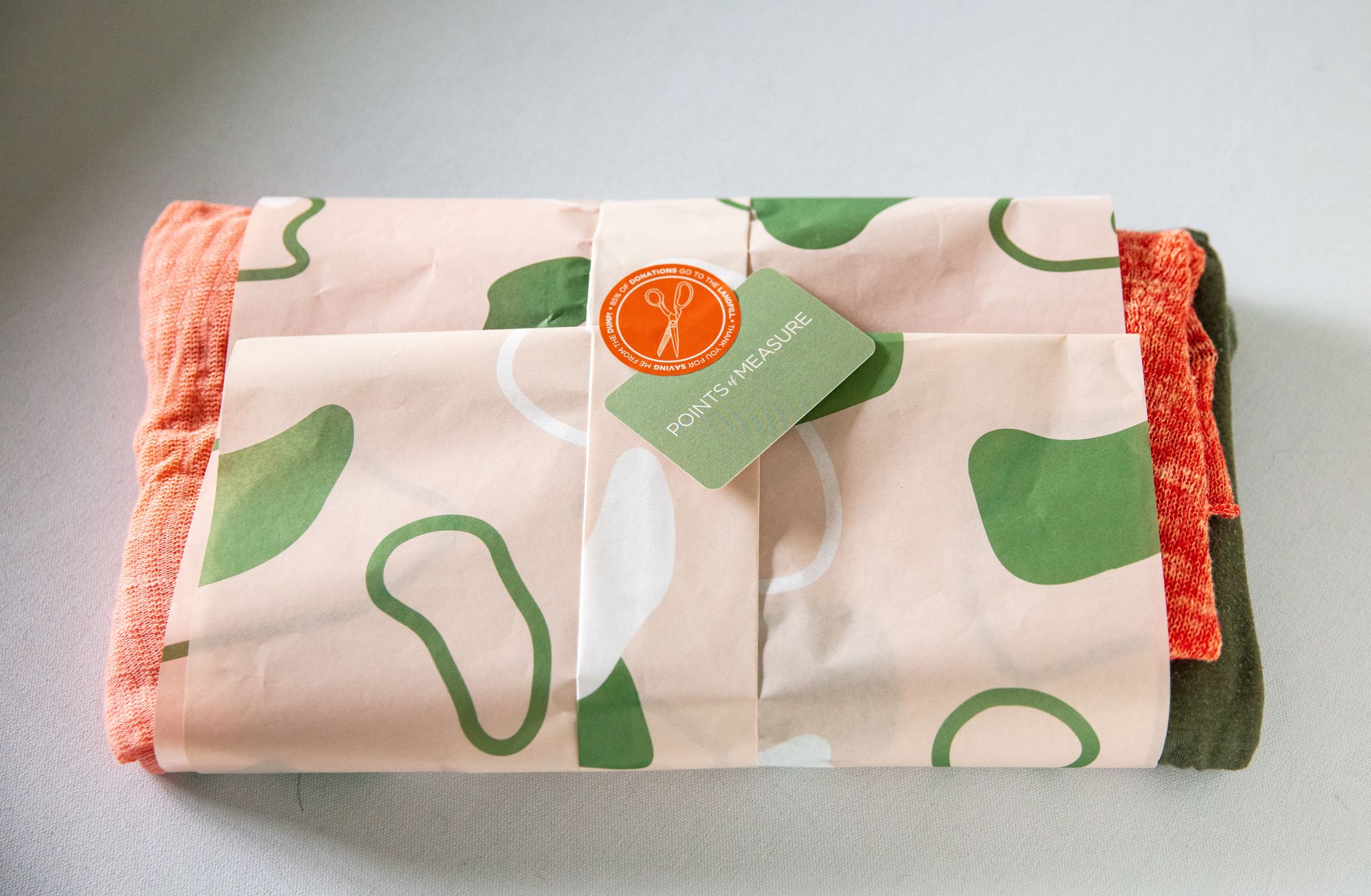 "Noissue is by far the best sustainable, custom packaging out there! After doing some research on the certifications it was a no-brainer to choose noissue. I've trusted noissue for years for my client's packaging so it just made sense to look there first for packaging for my own brand."