At Soma & Co, natural skin care is combined with a passion for relaxing and rejuvenating bath experiences. Their founder, Jenny, was unhappy with irritation she experienced from her plastic loofah and saw a gap in the market for sea sponges that were not only 100% natural, but eco-friendly too!
Jenny decided to take matters into her own hands and switched to the use of natural sea sponges as an alternative. After seeing a big improvement to her own skin health, Soma & Co was born. As her brand and business began to take flight, Jenny knew the importance of enlisting a creative mind to help craft her brand vision. For this project, she collaborated with Melbourne-based EverJade Design.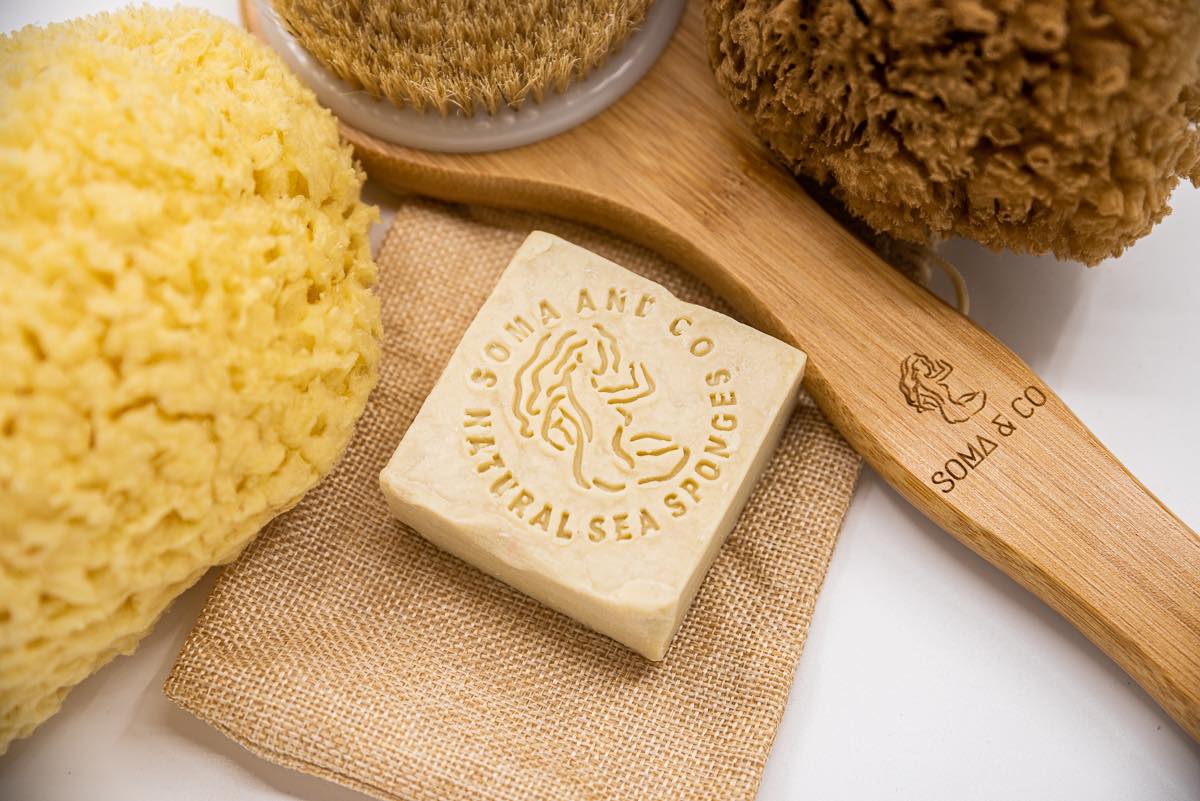 Creating a Luxurious And Eco-Friendly Bathing Experience:
Jenny has family in Greece that connected her with a supplier who sells hand-picked sea sponges from the Mediterranean. natural sea sponges are biodegradable, cruelty-free and an eco-friendly alternative to synthetic sponges for healthier skin and a healthier planet.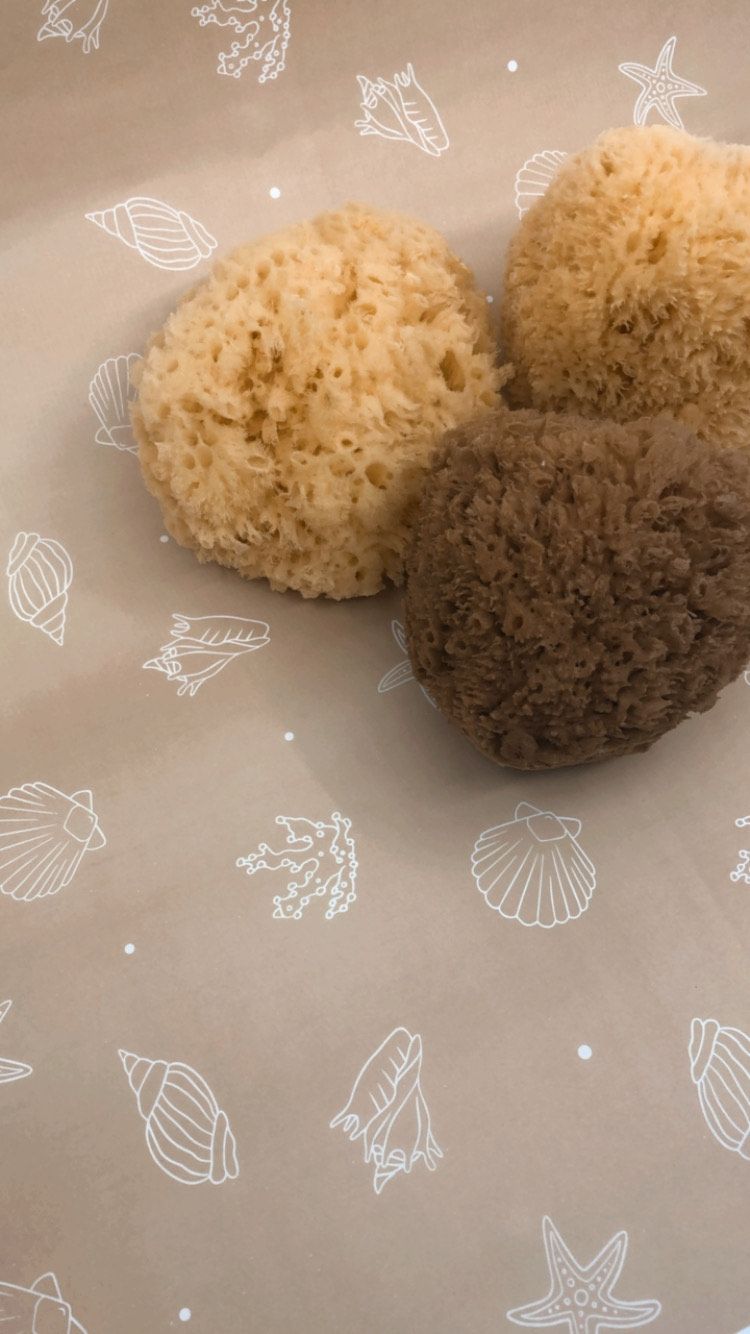 Soma & Co's natural sea sponges are plucked from the Mediterranean Sea and contain minerals of potassium, iron, sodium, zinc and magnesium that leave your skin feeling relaxed and rejuvenated. The difference can be felt by simply adding water or a drop of soap to create a lather and gently exfoliating the skin.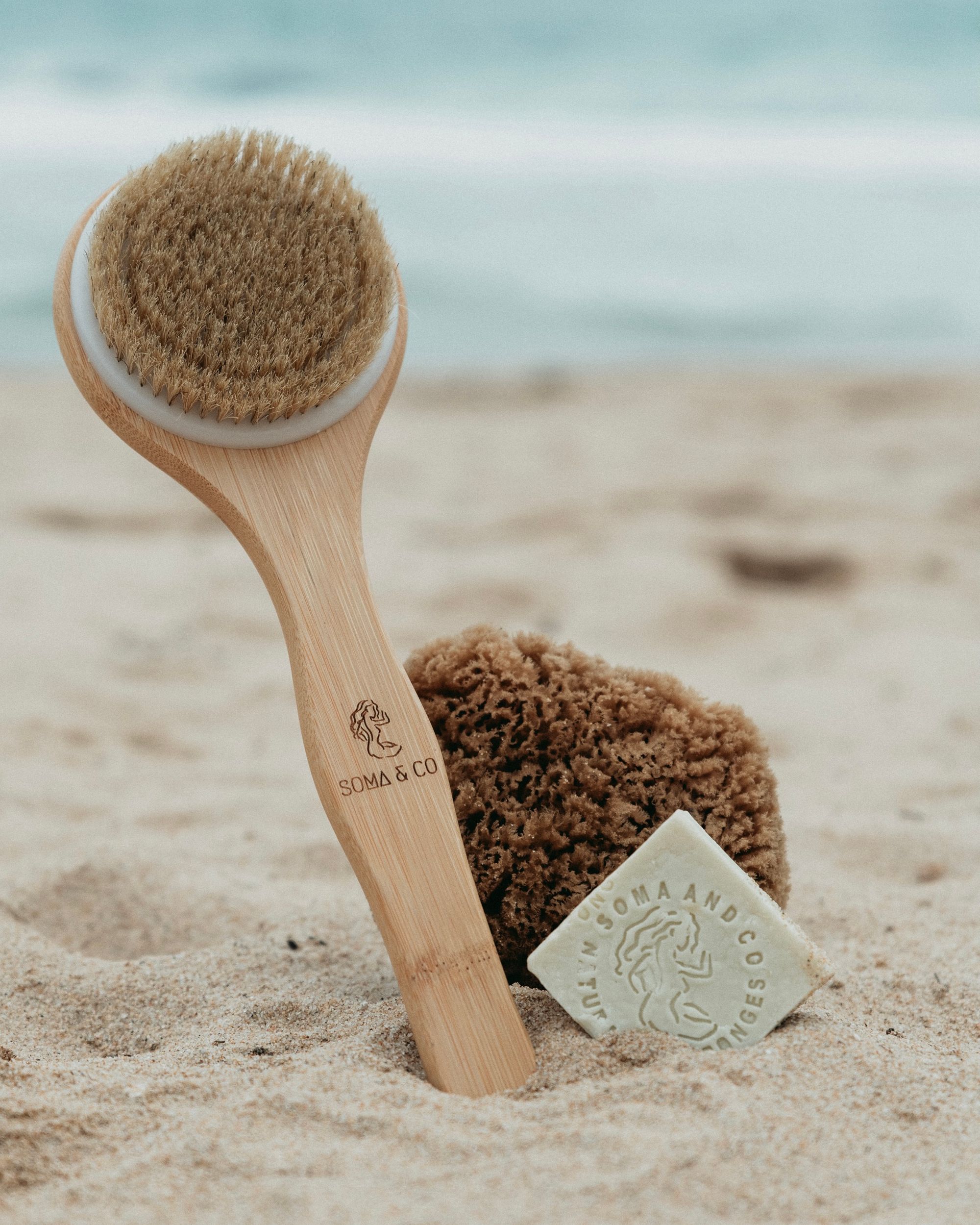 Their products aim to transform their customers' skin care routine with luxurious, ethically-sourced sea sponges that will enhance one's bathing experience. Their sponges are silky smooth, non-toxic and hypo-allergenic to naturally take care of any skin type.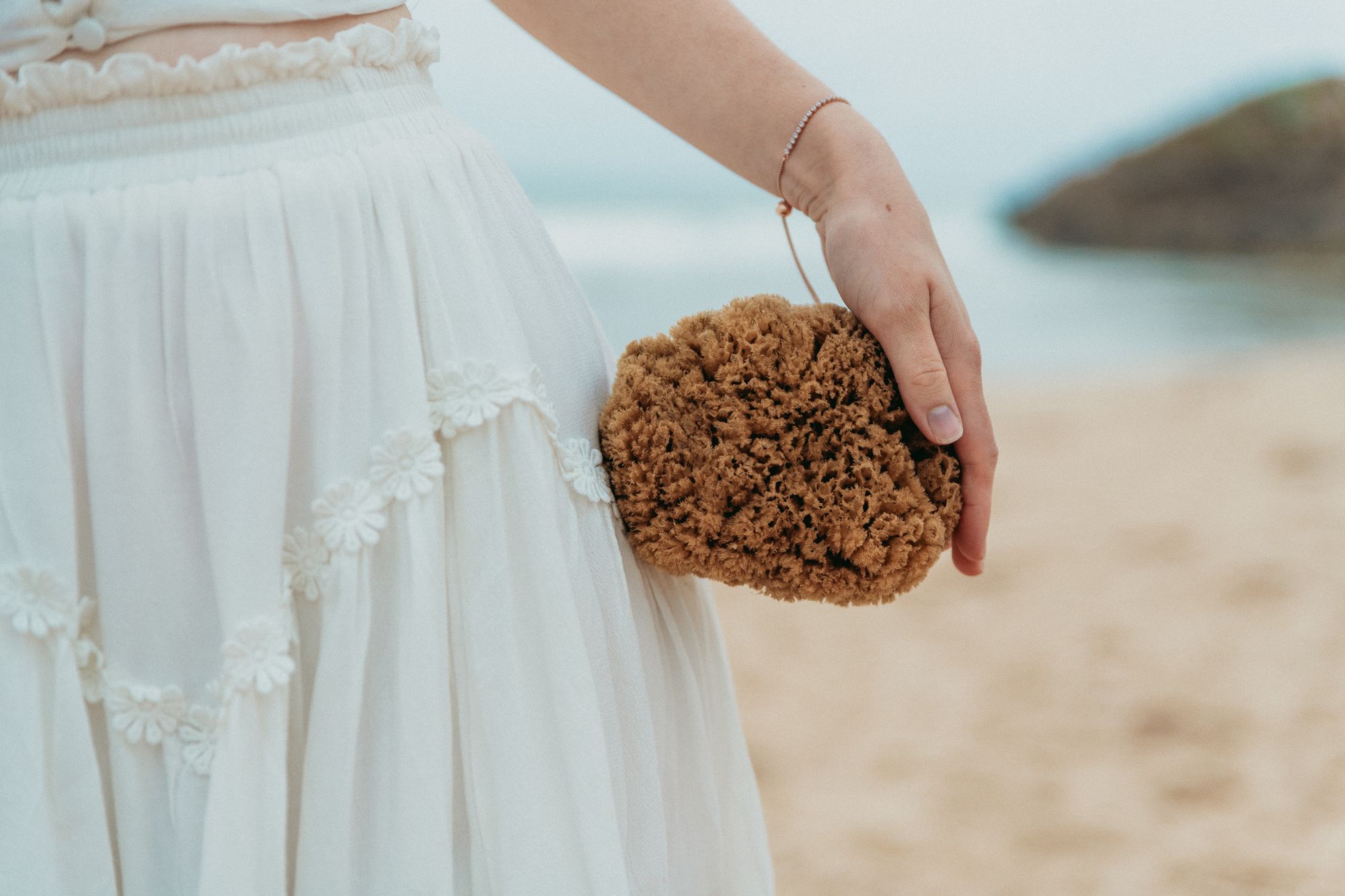 Originally, Jenny didn't realize they needed branding for Soma & Co and wasn't clear on the full impact it could have on a business. Once she realized that constructing a brand identity is vital to promoting one's brand vision and mission, Jenny started to think about finding the perfect designer. Thankfully, she didn't have to search far and wide as her friend knew just the creative for the job.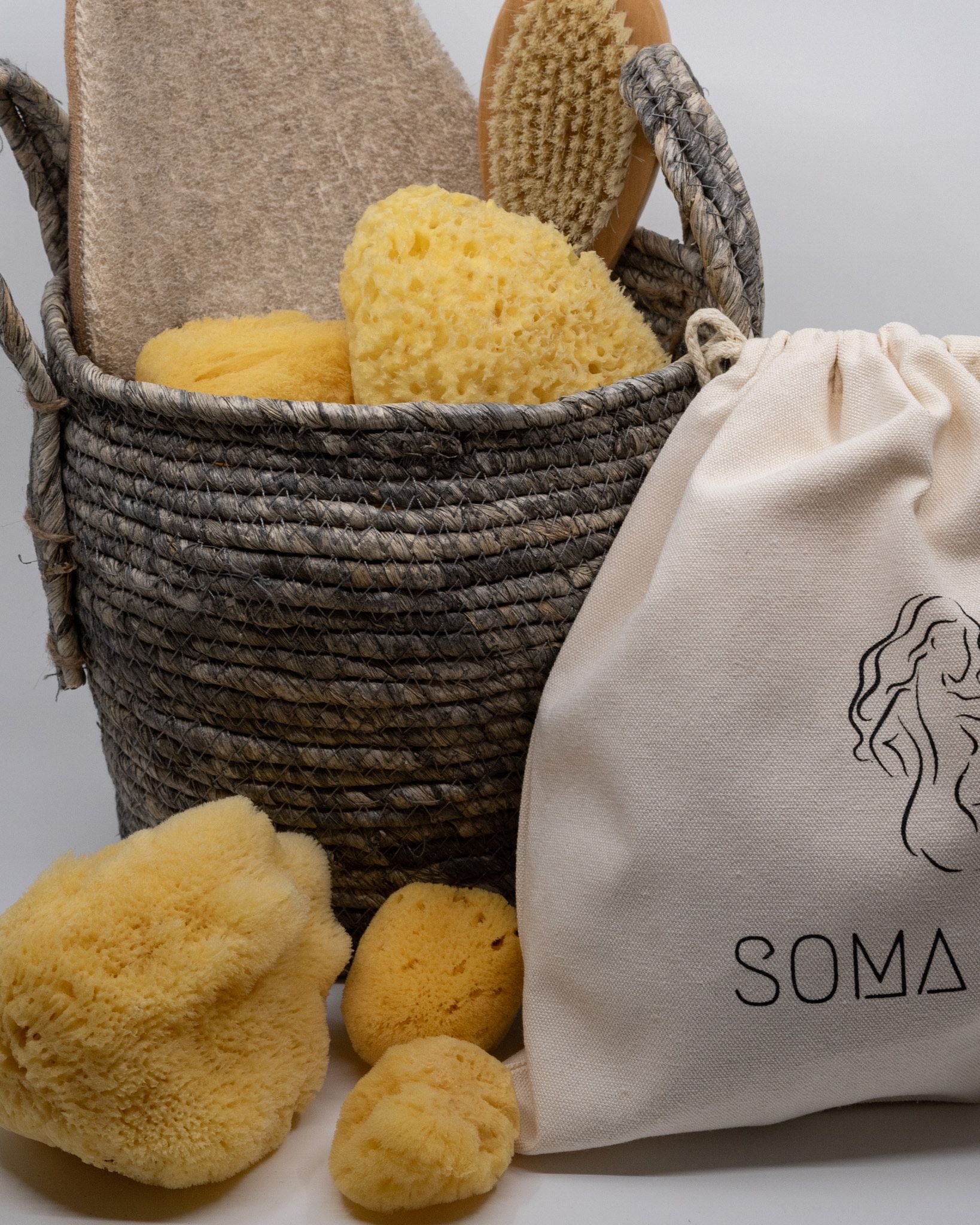 The Powerhouse Behind EverJade Design:
Emily Vokolos is the creative mind behind EverJade Design. They are a branding studio based in Melbourne, Australia, but their design has no borders as they love working with women around the world. They seek to empower small businesses & big dreamers to grow confidently through brand design, strategy and social media marketing.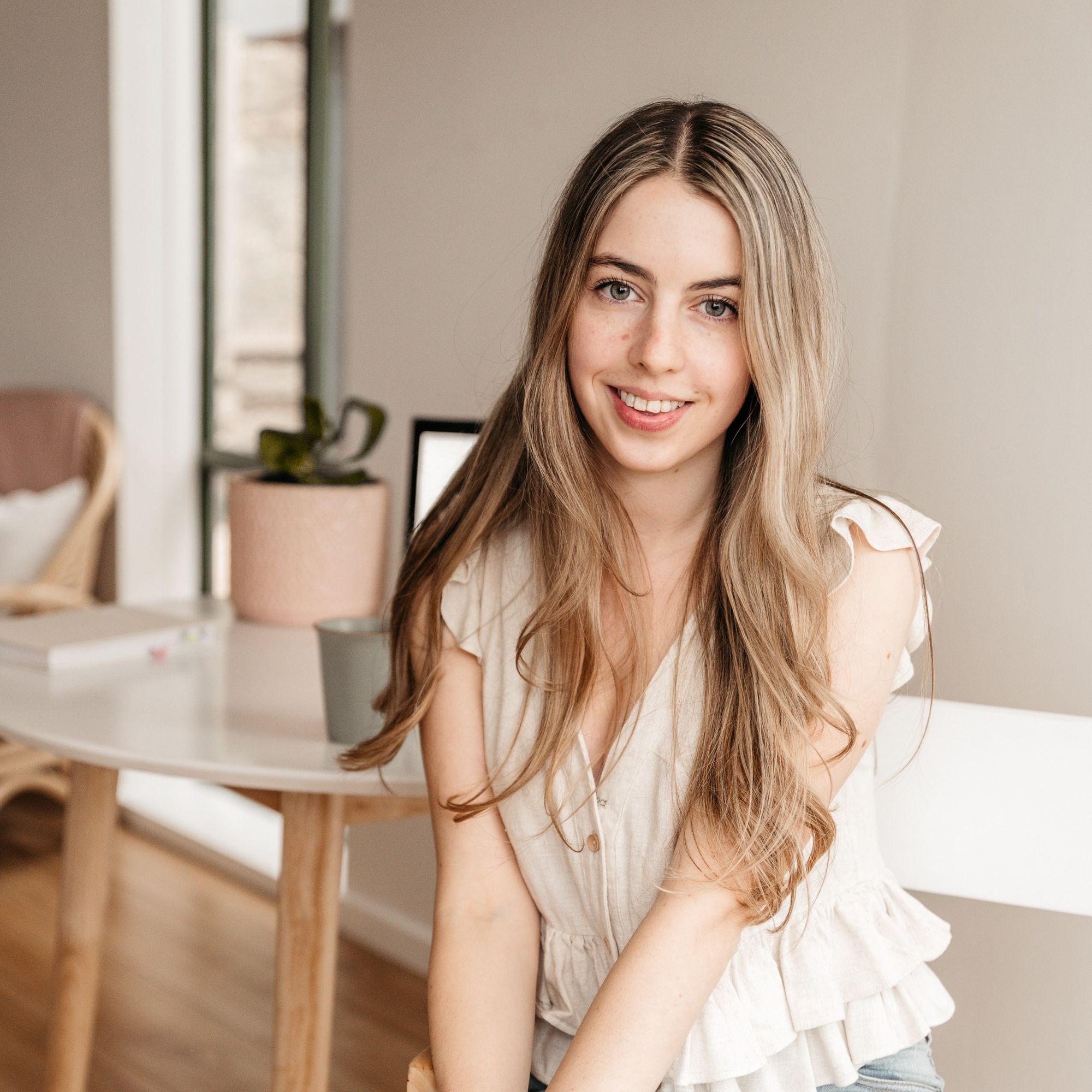 Emily is passionate about branding because it brings her client's dream business to life. She combines competitive strategy with intentional design to tell unique stories and set small businesses up for growth; so they can thrive doing what they love.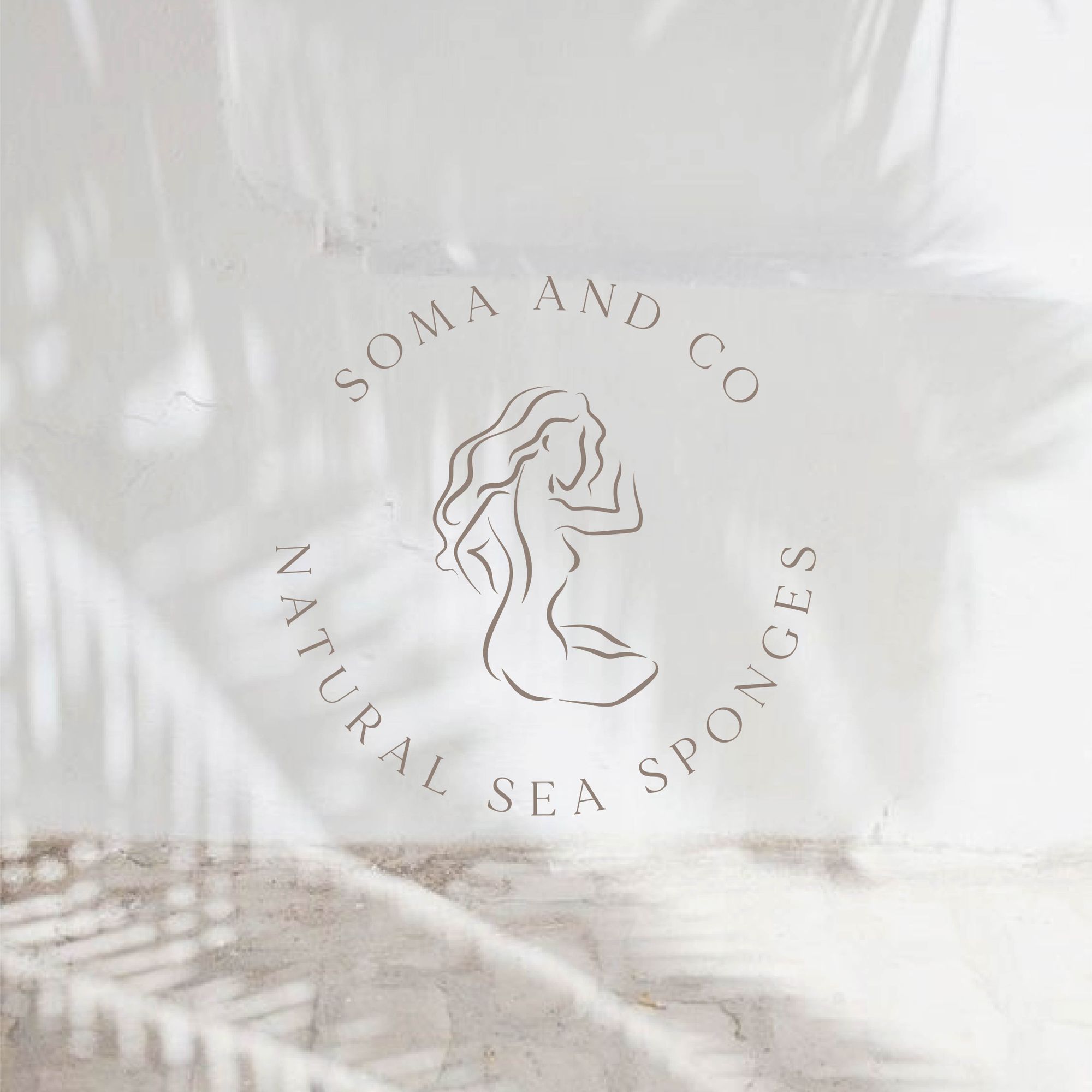 "My purpose is to help ambitious women pursue their dreams, take a leap of faith, and create something fully aligned to their soul's purpose. I love being a part of this journey with my clients and helping them make an impact in this world." - Emily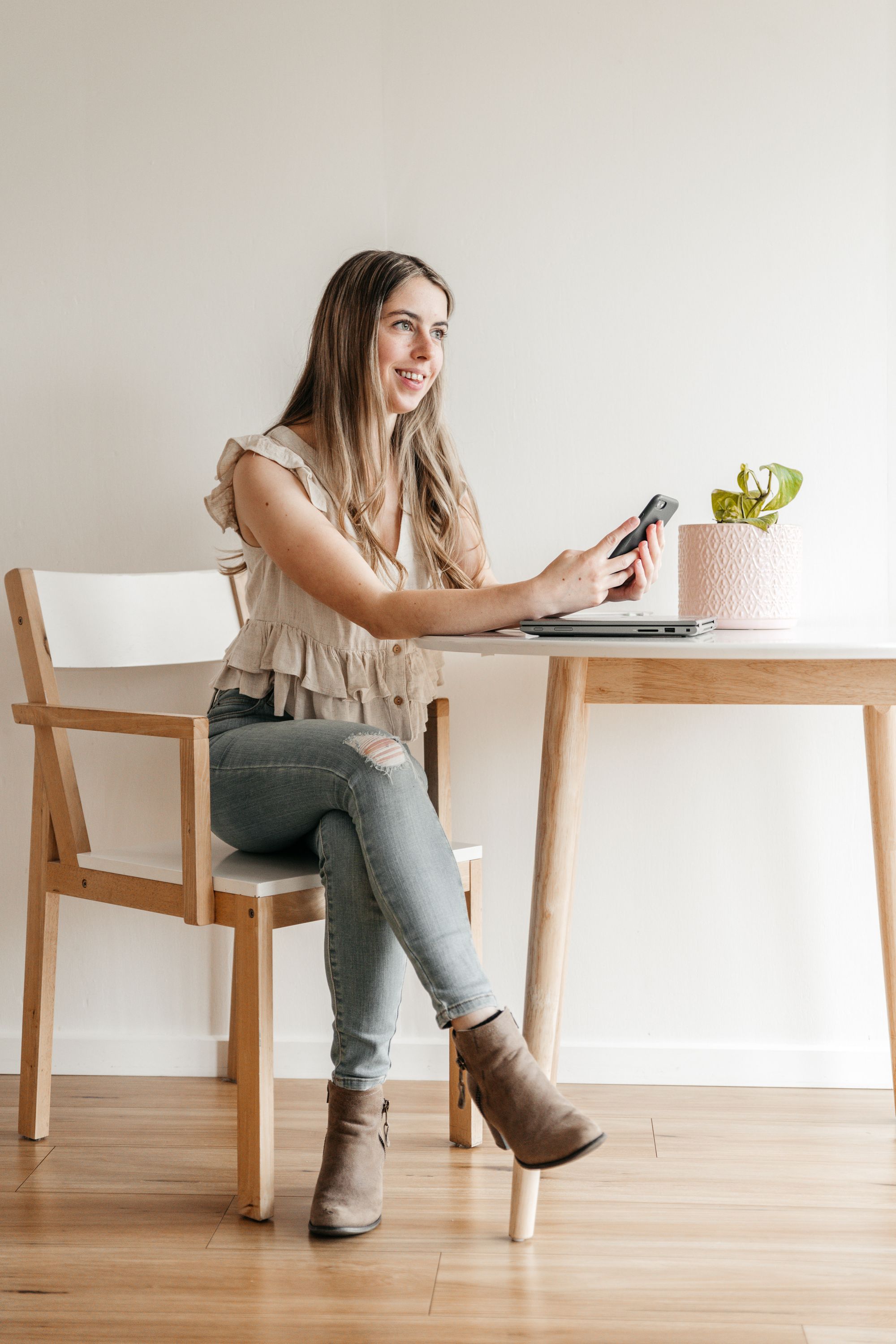 Soma & Co reached out to Emily via Instagram after a referral from a friend. They had both started their businesses around the same time and knew their collaboration would be a great way to support each other – and have fun at the same time!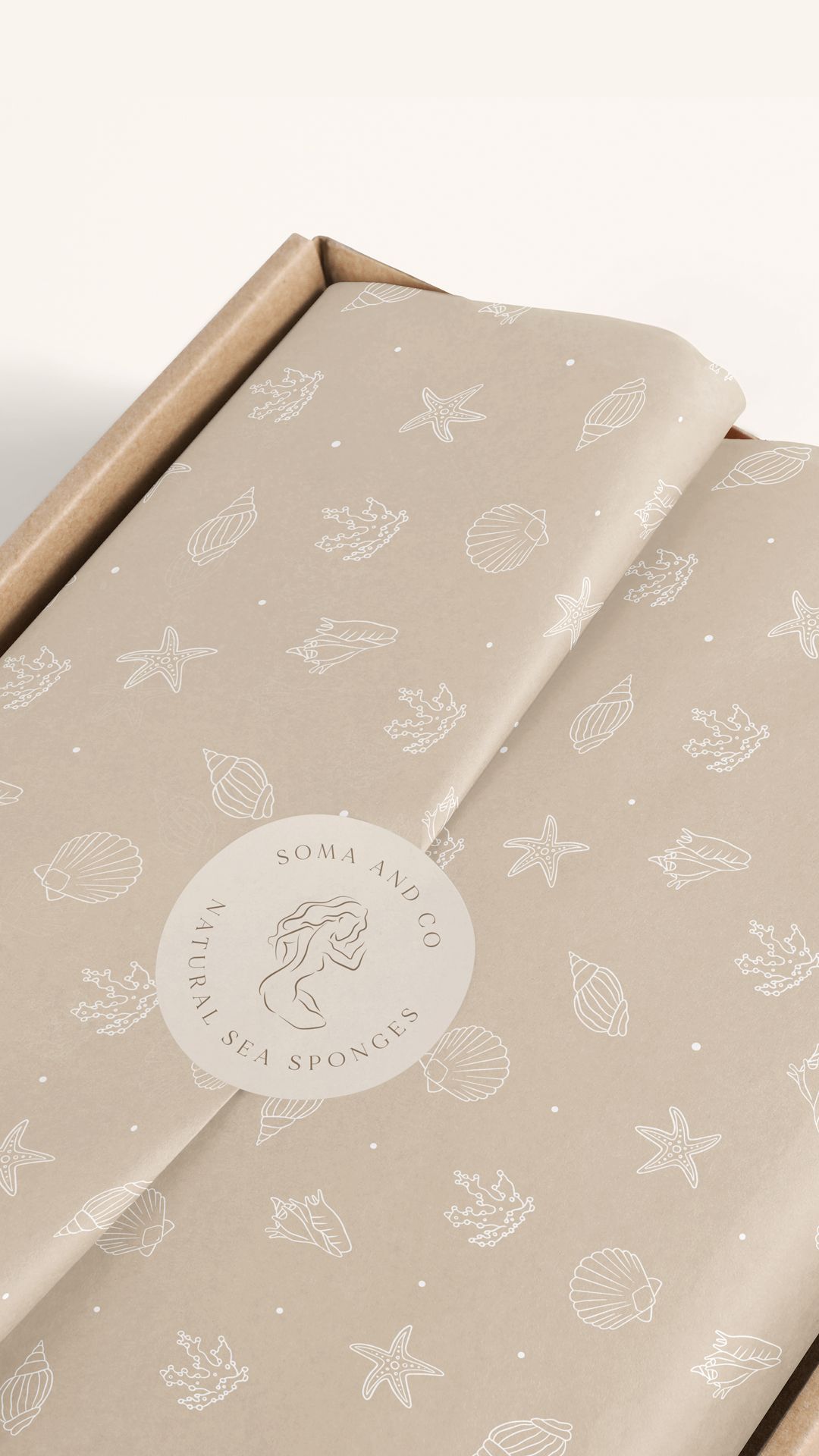 "When we met, Emily fully understood our brand's essence and brought many ideas to the table on how to grow our business. That's when we realized the importance of good design and knew we had to take her on. We were impressed by her attention to detail and ability to visually tell our brand story." - Jenny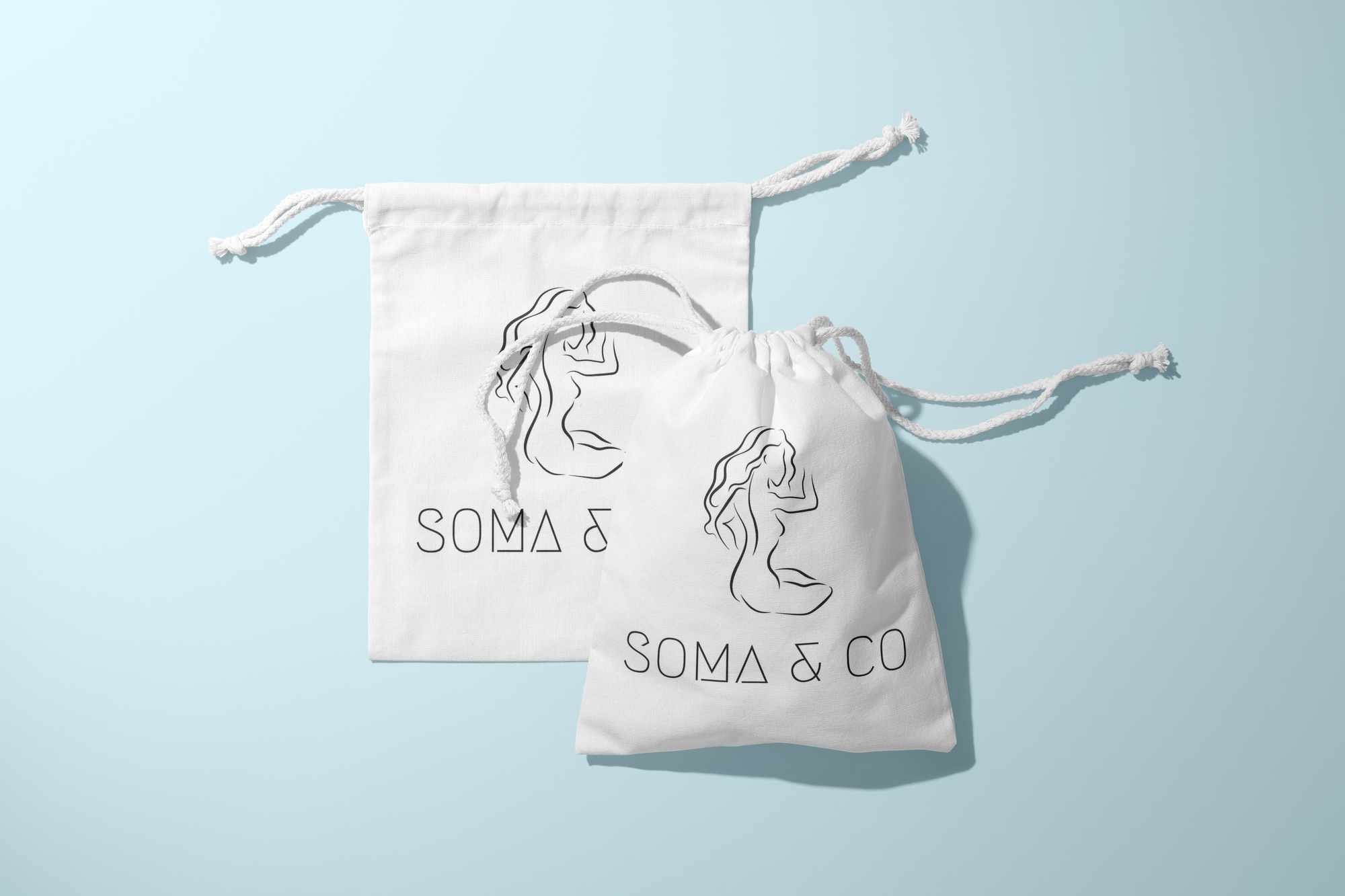 Making a Wave Through Packaging Designs:
Kick-starting the process, Jenny and Emily had an in-depth discussion about what packaging solution would be best for Soma & Co. After a thorough consultation, they both agreed on tissue as part of their packaging collateral. Having custom packaging really enhances the unboxing experience for one's customers, especially when they look gorgeous and tell a story about the brand!
Emily shares: "Soma & Co. was my very first branding client. I was attracted to their core ethos: healthy skin and healthy planet. I love that they are making a positive impact by providing an eco-friendly alternative to synthetic bath sponges. We are both Greek business owners so I felt a personal connection to their brand story (with their products sourced from Greece) and felt I could reflect this throughout their branding."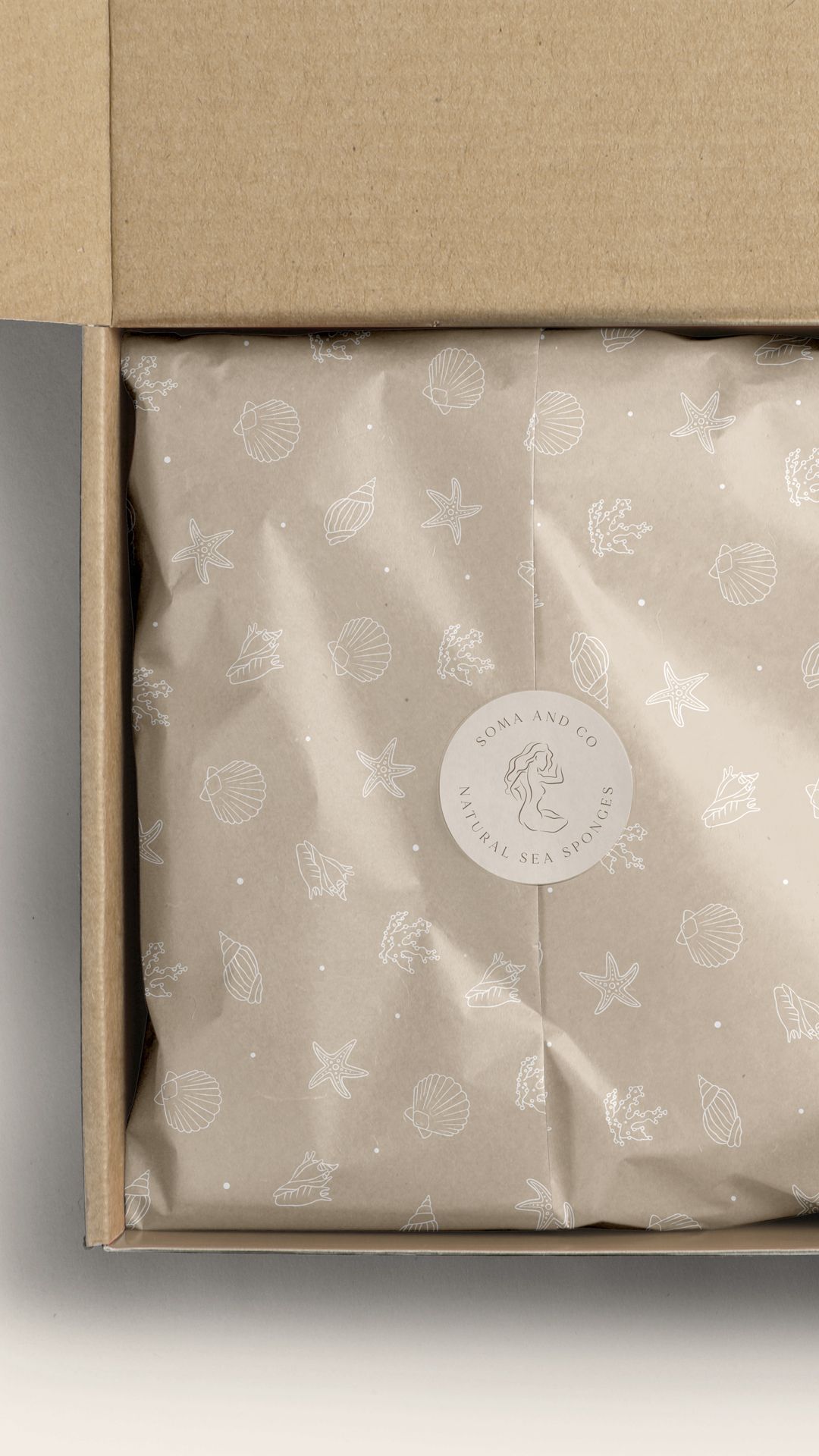 "We gave Emily total creative freedom over the designs. She has also done our stickers and thank you cards which we use for every order. What we wanted was to enhance the bathing experience of our customers, right from the moment they receive their package from us." – Jenny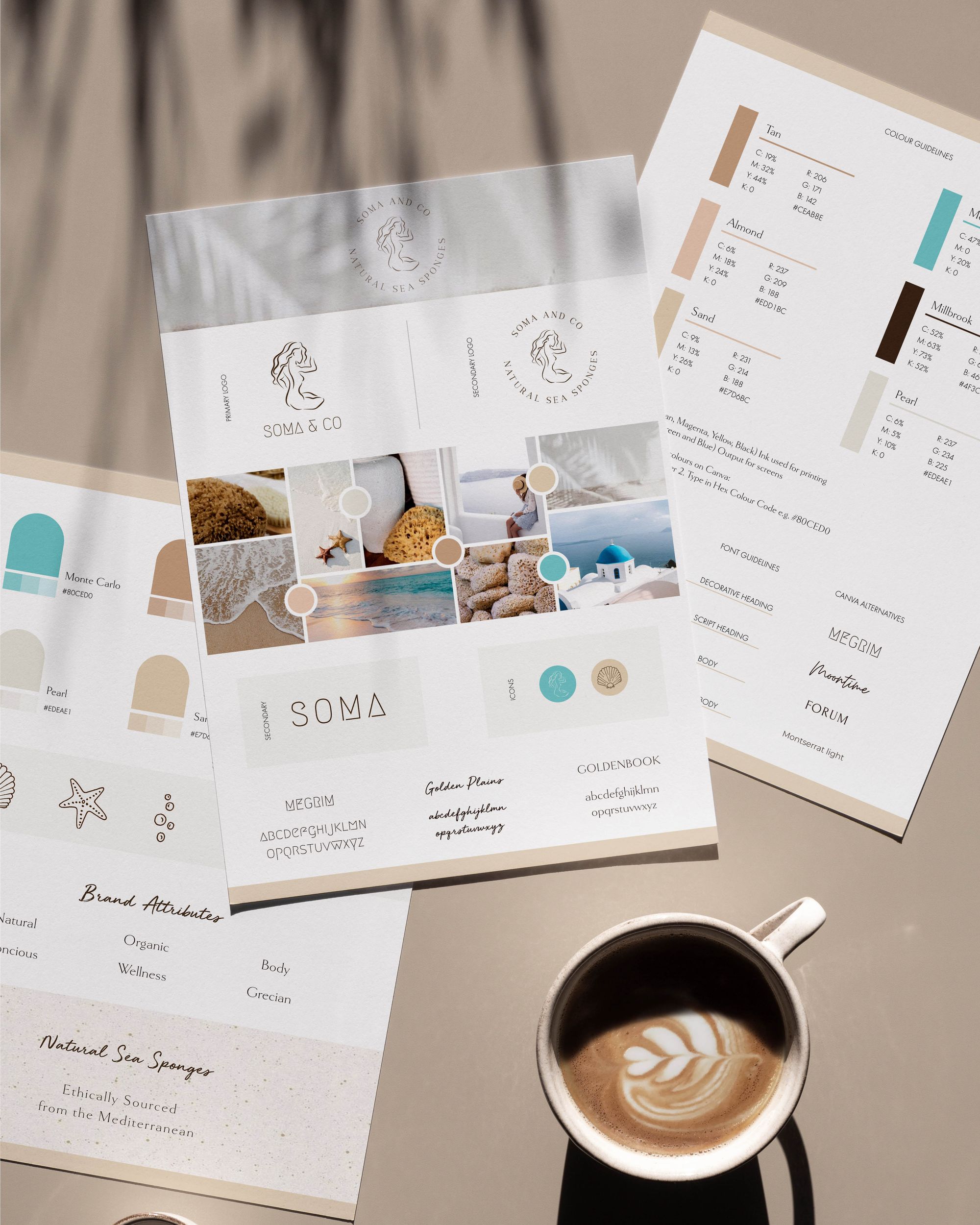 To make sure that their packaging design was consistent with their branding, Emily included hand-drawn illustrations from her iPad. The illustrations were inspired by Soma & Co's connection to the ocean. Emily then used these same illustrations to create a custom pattern design on Adobe Illustrator.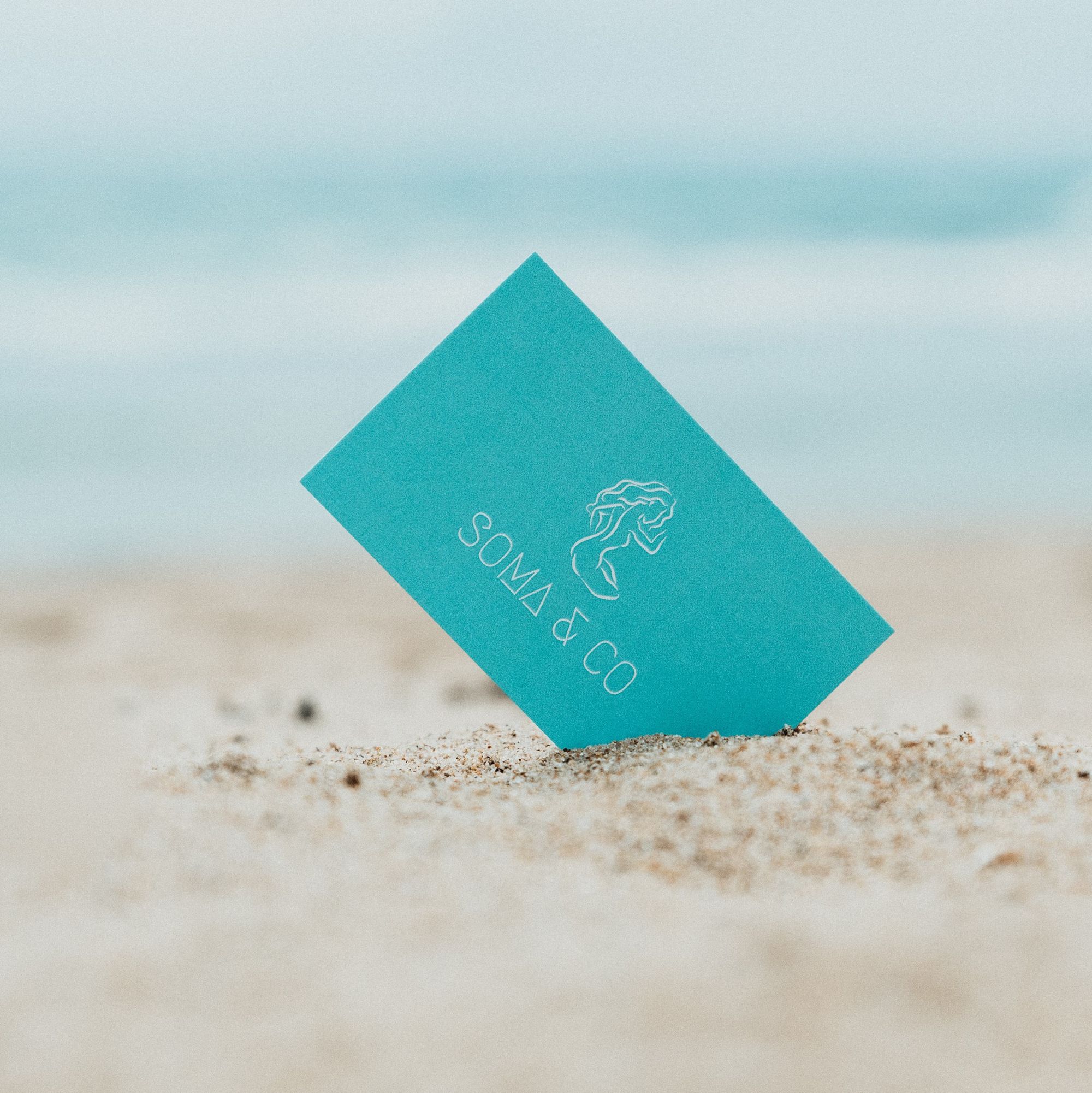 At Soma & Co, they are all about sustainability. Their products are a plastic-free alternative to synthetic sponges, so it only makes sense that they carry this commitment through their packaging. After doing some thorough research, they found noissue to be the perfect company to produce their packaging.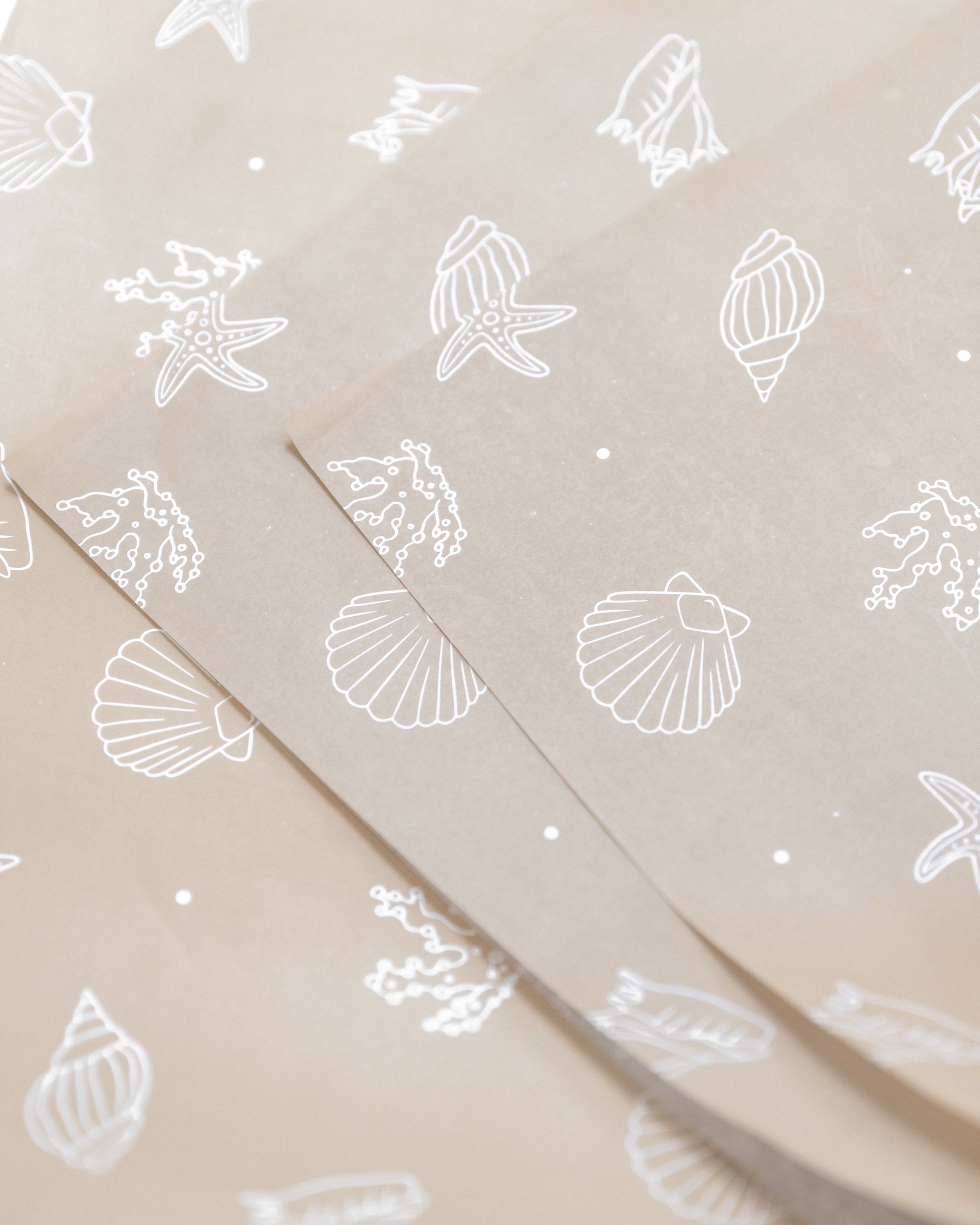 "As sustainability is one of Soma & Co's core values, it was a no-brainer that the packaging had to be as eco-friendly as possible, which is why we went with noissue tissues." - Emily

Designing packaging on behalf of your clients? Become a noissue Creative Community member and enjoy tons of perks, commission opportunities, custom mockups and more! Apply here now 🪄
---
Don't forget to check out more of EverJade Design and Soma & Co.  here:
EverJade Design
Instagram: @everjadedesign
Creative Profile: https://noissue.co/community/creative/partner/everjade-design
Soma & Co.
Website: https://www.somaco.com.au/
Instagram: @thesomacompany