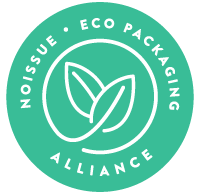 This new year, given that the world is still seeking normality and getting used to current circumstances, people are starting to look away from creating resolutions and instead turn to accomplish bucket lists. Aside from being fun, having lists of things you want to experience or achieve in your lifetime fires the hope within you.
Špela and Tibor, a couple living in Slovenia, Europe, are accustomed to making bucket lists and have enjoyed and experienced so much together through them. During the start of the pandemic and being in and out of lockdowns, the couple finally decided to create scratch-off lists to share with family and friends as a reason to get up and have fun with people most special to them.
Rolled up in their custom noissue Tissue and held together by their noissue Stickers, Špela and Tibor's bucket lists are ready to make any day exciting and memorable!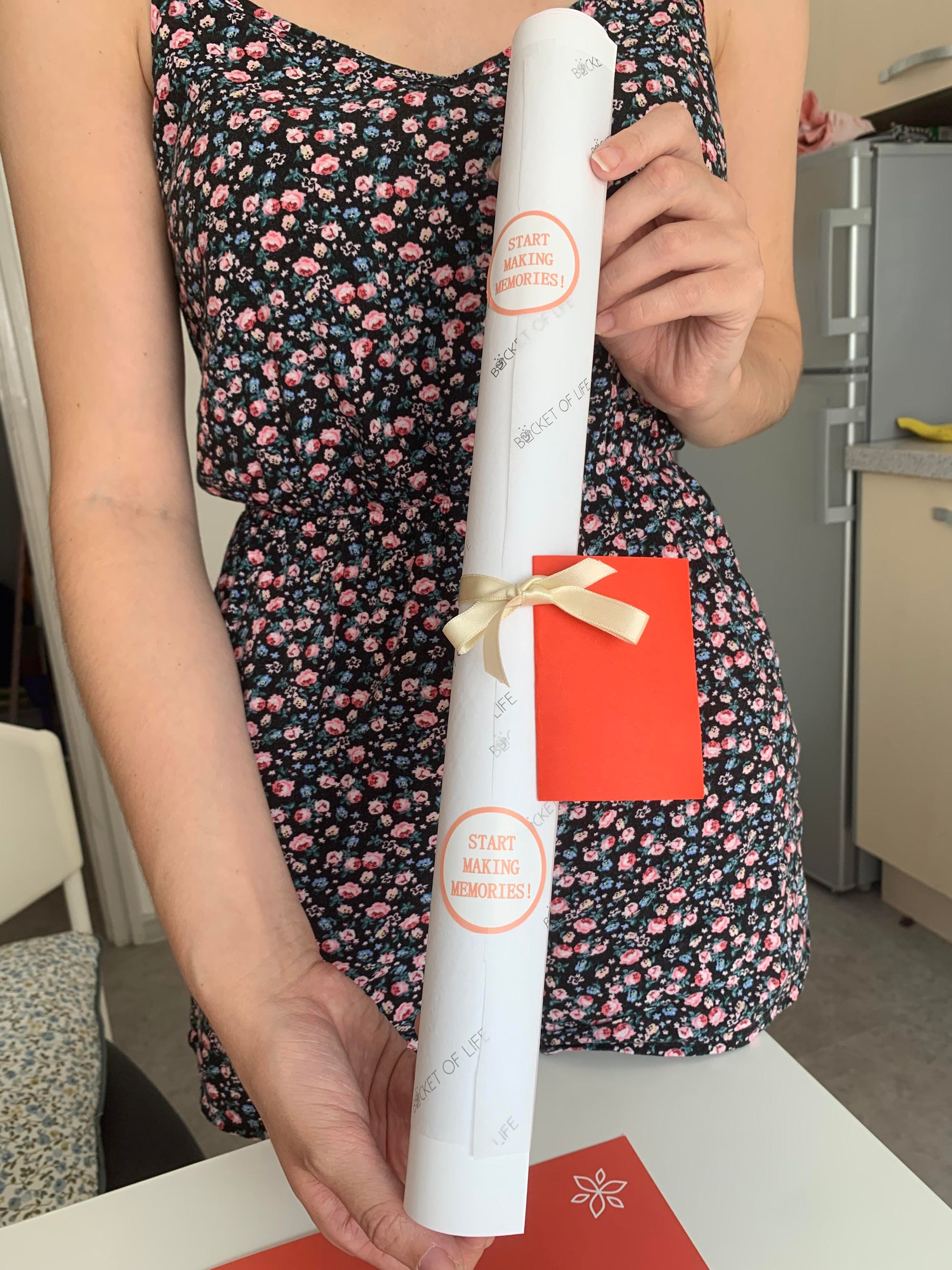 Together for almost four years now, Špela and Tibor did so many things through the help of to-do lists. It all started back in 2018 when the couple decided to create a bucket list of all the things they wanted to achieve together for the coming year.
When the pandemic hit a couple of years ago, people, inhibited by new rules and protocols, inevitably lost touch with their family and friends—the couple not excluded from this circumstance. The situation had thoughts of creating bucket lists floating their minds: birthing ideas to create scratch-off lists for families, friends, and couples just like them, stuck in the new norm, so they can rediscover how to cherish simple things in life. And that's when Bucket of Life came to be.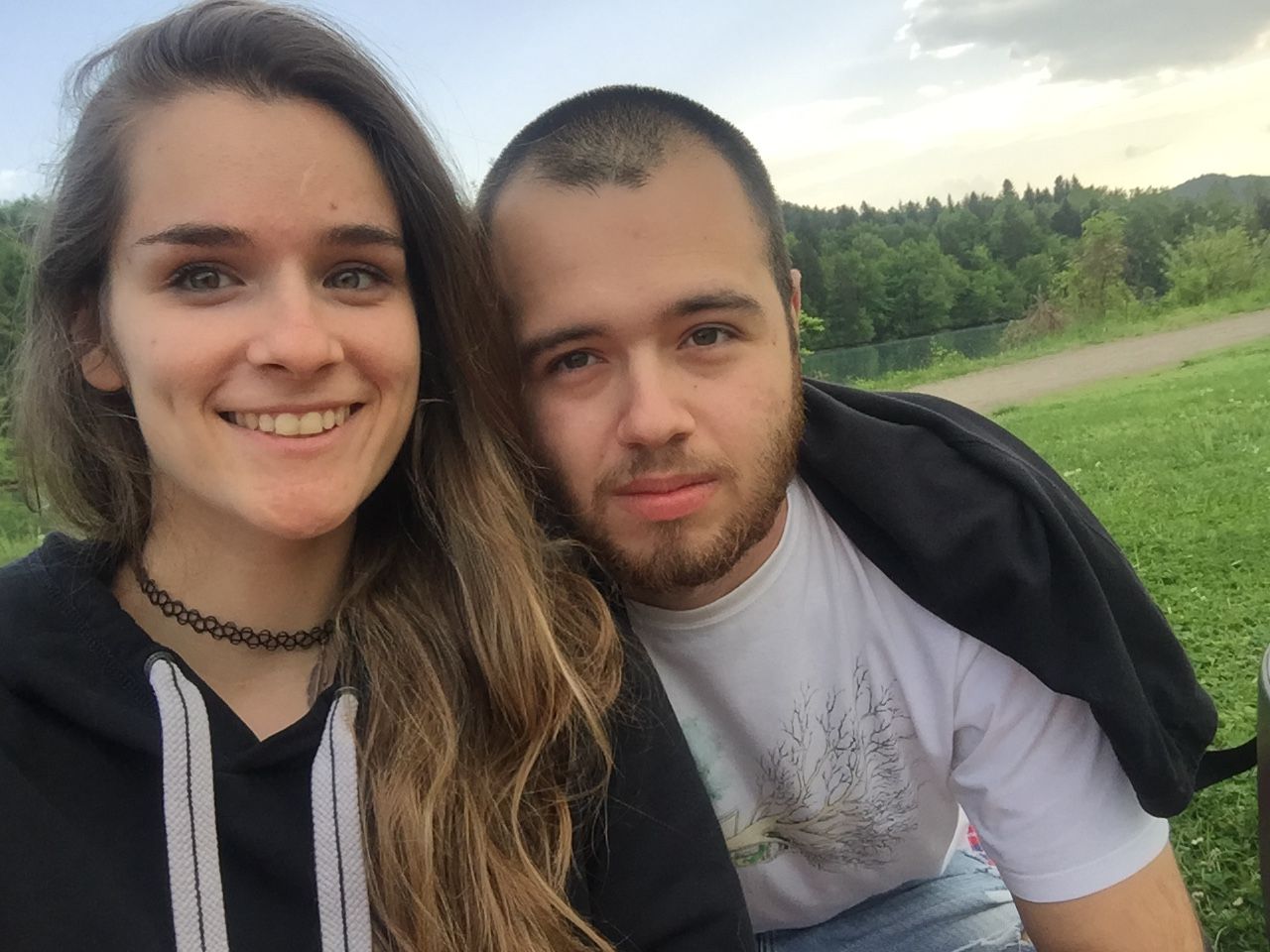 The thoughtful founders design and create the bucket lists, categorized based on who's using them. Each of these lists includes almost 50 unique ideas of how you can spend quality time with your family, friend, partner, or even yourself. And to make things more interesting, they also feature an endangered animal on every bucket list and design it in a way that matches the theme of the list it's on—a subtle piece of information that can educate users about our accountability as residents of one earth. They plan to keep spreading awareness and work with charities as well, in the future.
Sustainability has also always been important for the couple. To show their dedication, they upgraded their packaging with noissue, and gave back more directly to the environment by joining the Eco-Alliance, where like-minded businesses unite to restore the planet through initiatives such as tree planting.
"[...]we like to show our costumers that caring for the environment is important and encourage them to do the same."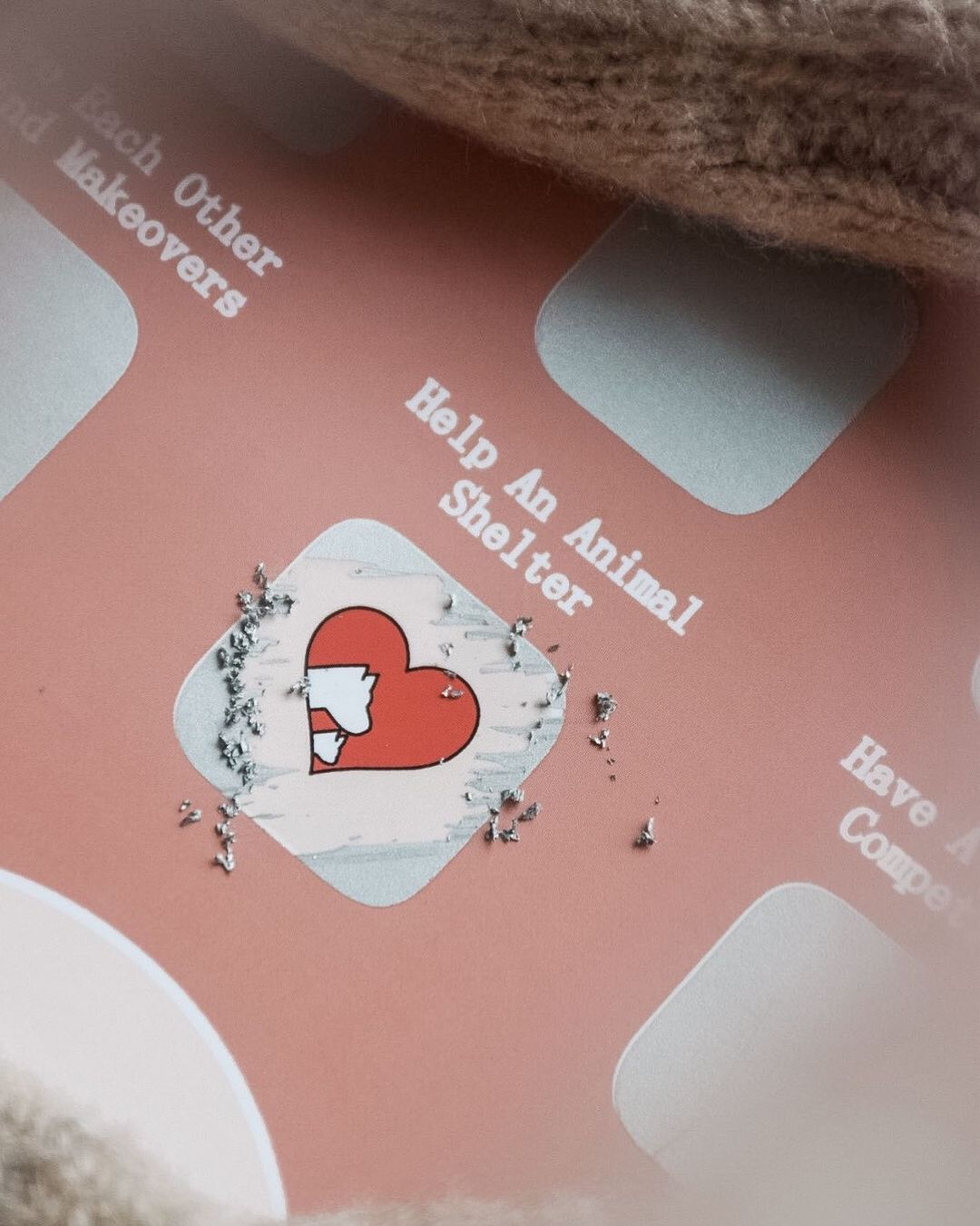 A business borne out of love for making memories with people most special to them, it's no doubt that users of the scratch-off lists will be encouraged to take more time away from social media and connect with loved ones once again. Whether that's through playing a simple game of tic tac toe with sticks and stones or watching sunsets and finding a four-leaf clover—they're reminded that there's so much life left offline.
Such a business, however, doesn't come without its challenges. The couple, not knowing how to run a business, and having little money saved up, learned to design everything themselves. Challenges from graphic design to manufacturing kept coming up, but nothing they proved they couldn't handle. The biggest hurdle they're facing now is reaching their audience with such a limited budget, but they're discovering more ways to promote their products through influencers and TikTok supporters.
The founders admitted that they had a "go with the flow" mentality when they started. So they advise new business owners to do a good amount of research before they start. Get to know your target audience, your sales channels, and every aspect that goes into running a business, "At first, it may seem like it's not a lot of work, but you quickly realise that owning and running your business can be a lot harder than it seems."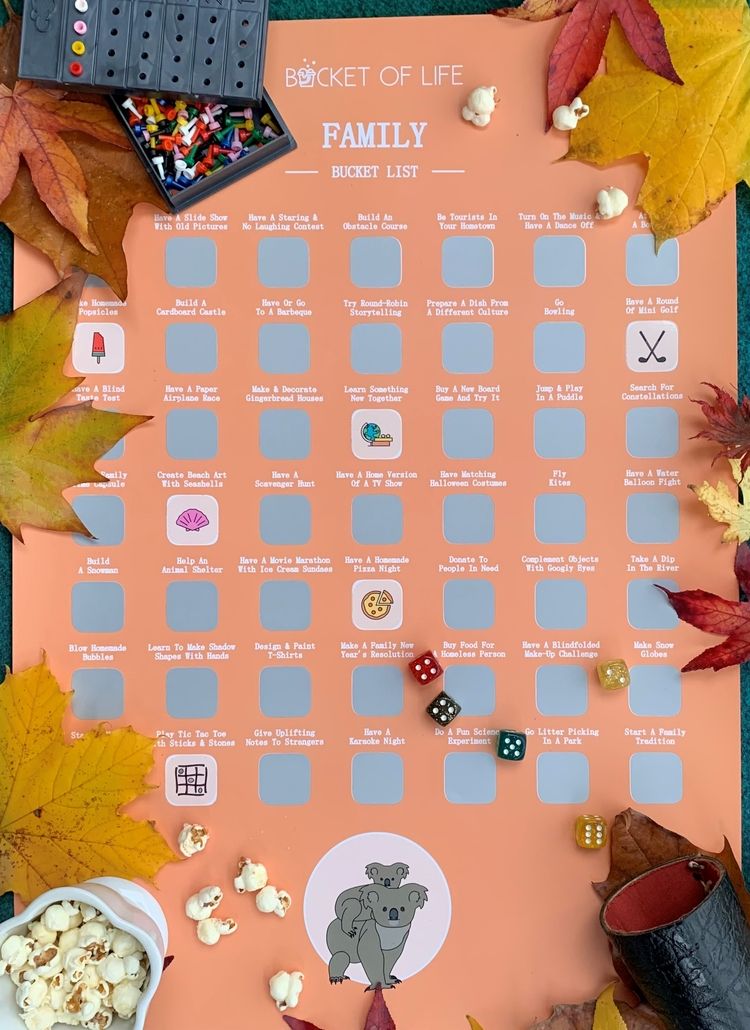 Bucket of Life grew a lot as a brand. The founders are meticulous when it comes to the activities and tasks they include on their lists; they make sure to include bonding experiences accessible and doable to almost everyone and are not dependent on the country they live in or what their financial status is. Being considerate of these circumstances made customers enjoy their products. One unforgettable customer story the couple had was when someone ordered twice from them in two weeks and left them an email thanking them for saving their family's Christmas with their fun to-do lists.
The couple's favorite list is called Simple Pleasures, and it's one that anyone can fulfill on their own. It includes simple activities like writing a letter to a friend, trying a new recipe, and writing down things you're grateful for—some great ways to ground yourself and live life outside of technology.
Technology is great, but not if you've lost touch with the outside world. Špela and Tibor's Bucket of Life will teach you that there's so much that life can offer—even when you're just at home staying safe.

---
Find more of Bucket of Life here:‌‌‌‌‌
‌‌‌‌‌‌‌‌
Website: bucketoflife.net
Instagram: @bucket.of.life
Like this story? Tell us yours! Share your brand story and love for your custom packaging and get a chance to be featured on the wrap! If you're a noissue customer and are interested, you can join the Eco-Alliance by clicking here and answering a few questions here.
Questions? Email us at ecoalliance@noissue.co
---