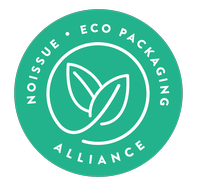 There's just something inherently alluring about preserved flowers. Sure, fresh bouquets will always be a classic treat, but there's a certain beauty and charm in the timelessness that preserved flowers have. And there's probably no one who understands this better than Karen Sum, the creator and artist behind Cherish Floral Preservations.
Based in Canada, the Cherish Floral Preservations design studio is a garden of its own kind – one where flowers get to live much longer!
It was in the middle of the pandemic that Karen began the groundwork for Cherish Floral Preservations, finding in it an outlet from being stuck in a creative rut while in lockdown. Soon enough, her interest grew particularly towards preserving wedding bouquets. Hearing each bride's unique story, she took it as her mission to preserve these specific memories, so that they could be cherished for a lifetime – and what better way to symbolize that than by preserving the flowers specially prepared for that event?
In a sense, it seems it was always part of Karen's path to be working with flowers – her very first job was as a junior florist in high school, making her current path a truly full circle moment. And whether that's by coincidence or destiny, the time she spent at the florist's as a young high schooler has definitely led her down the flowery path, and into making Cherish Flower Preservations the one-of-a-kind studio that it is today.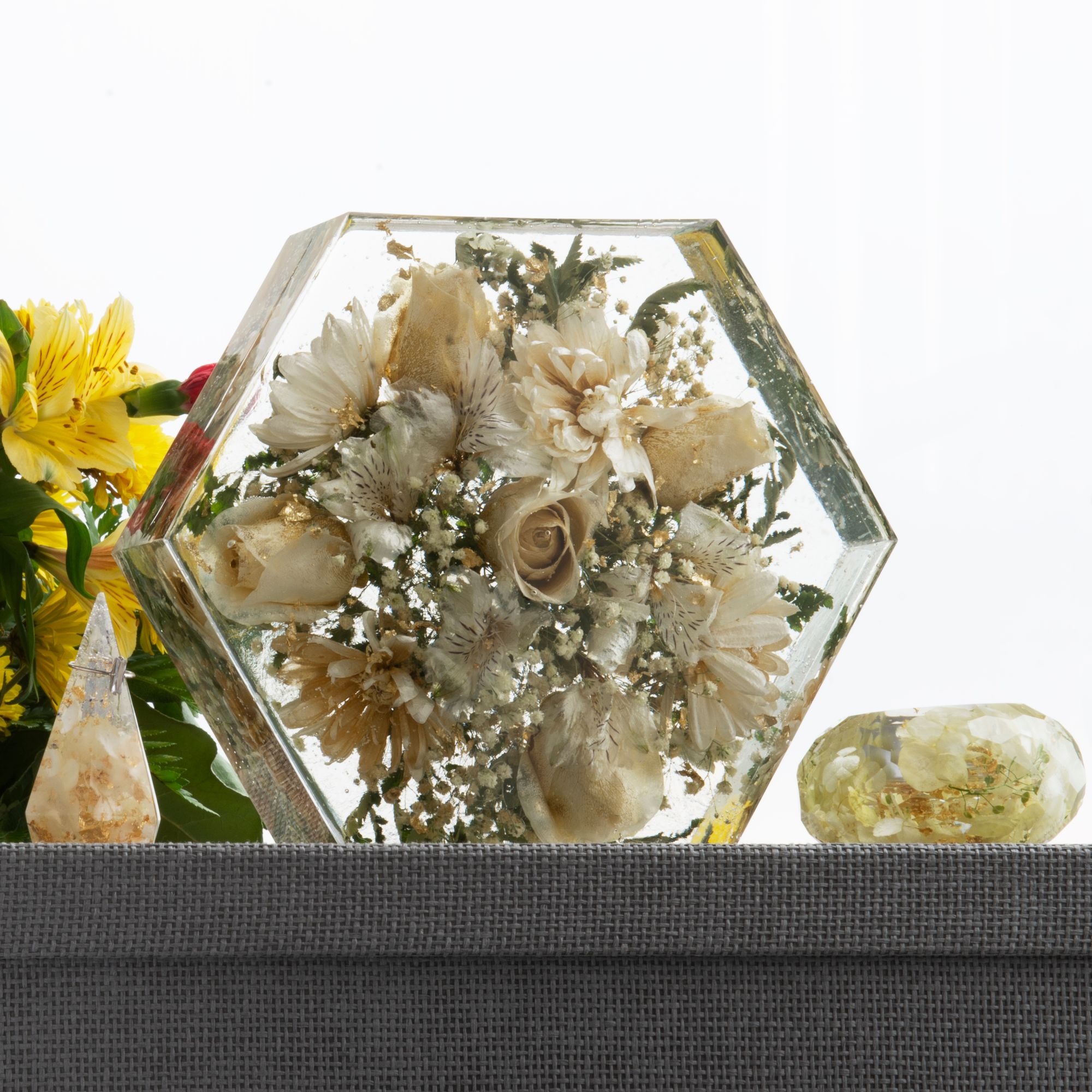 In essence, love and care is part of Cherish Floral Preservations' very DNA – in fact, it's part of the brand's very mission and vision. With her business, Karen aims to deliver exceptional experiences by creating preserved florals that are reflections of each of her client's honest expressions, while at the same time doing her part to the environment and community through charitable donations, as well as innovative packaging.
And this care definitely extends to the environment as well – as Karen herself explains, sustainability is at the very heart of Cherish Floral Preservations, and he makes sure that every step of her process reflects this, too.
"Sustainability is the heart of Cherish Floral Preservations. We aim to cherish memories through the lens of a more sustainable future."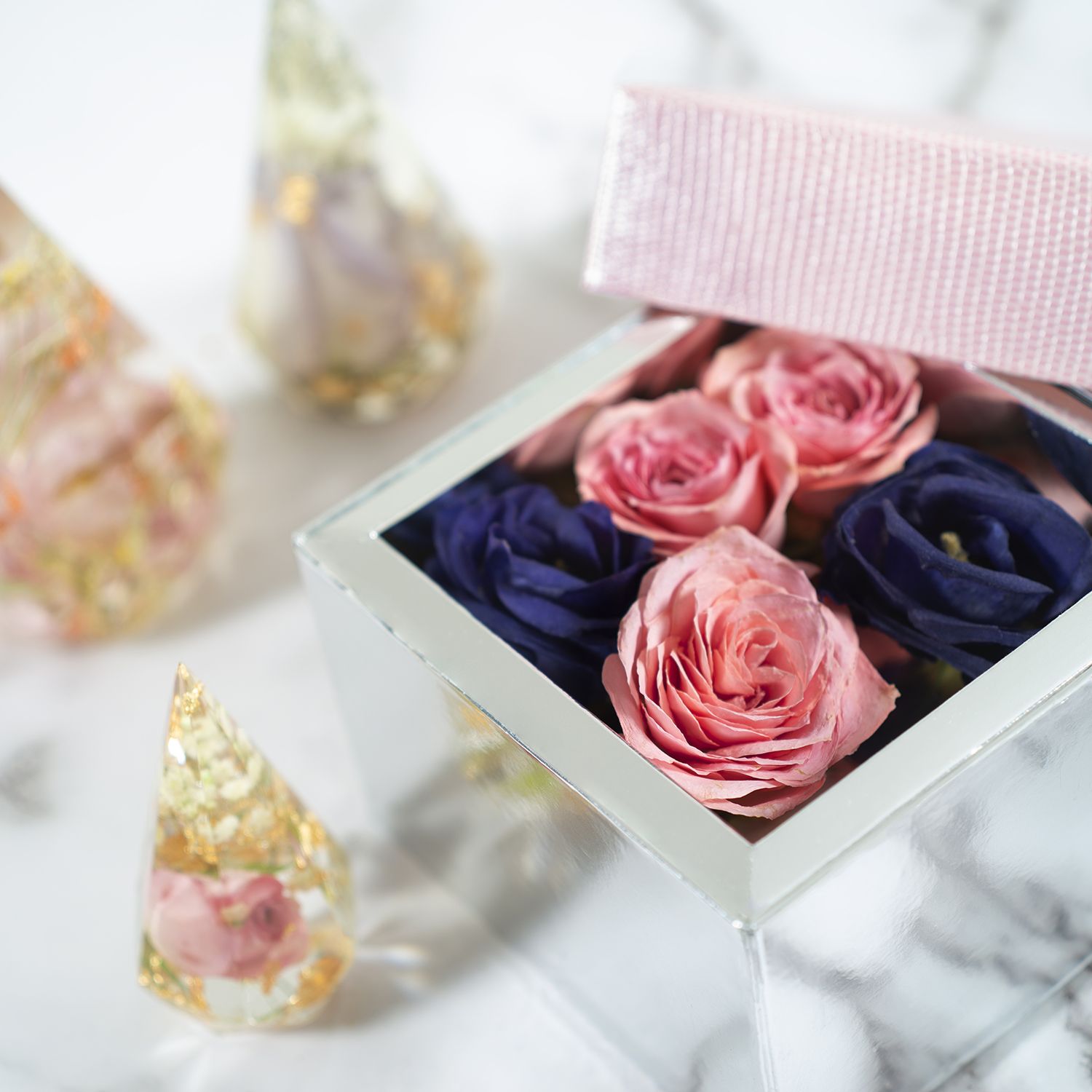 And one way that she's done just that is by using noissue Packaging to wrap all of Her preciously crafted flower preserves! Not only did noissue's sustainability align with Karen's, she could also design and customize her packaging to complement her brand's unique aesthetic.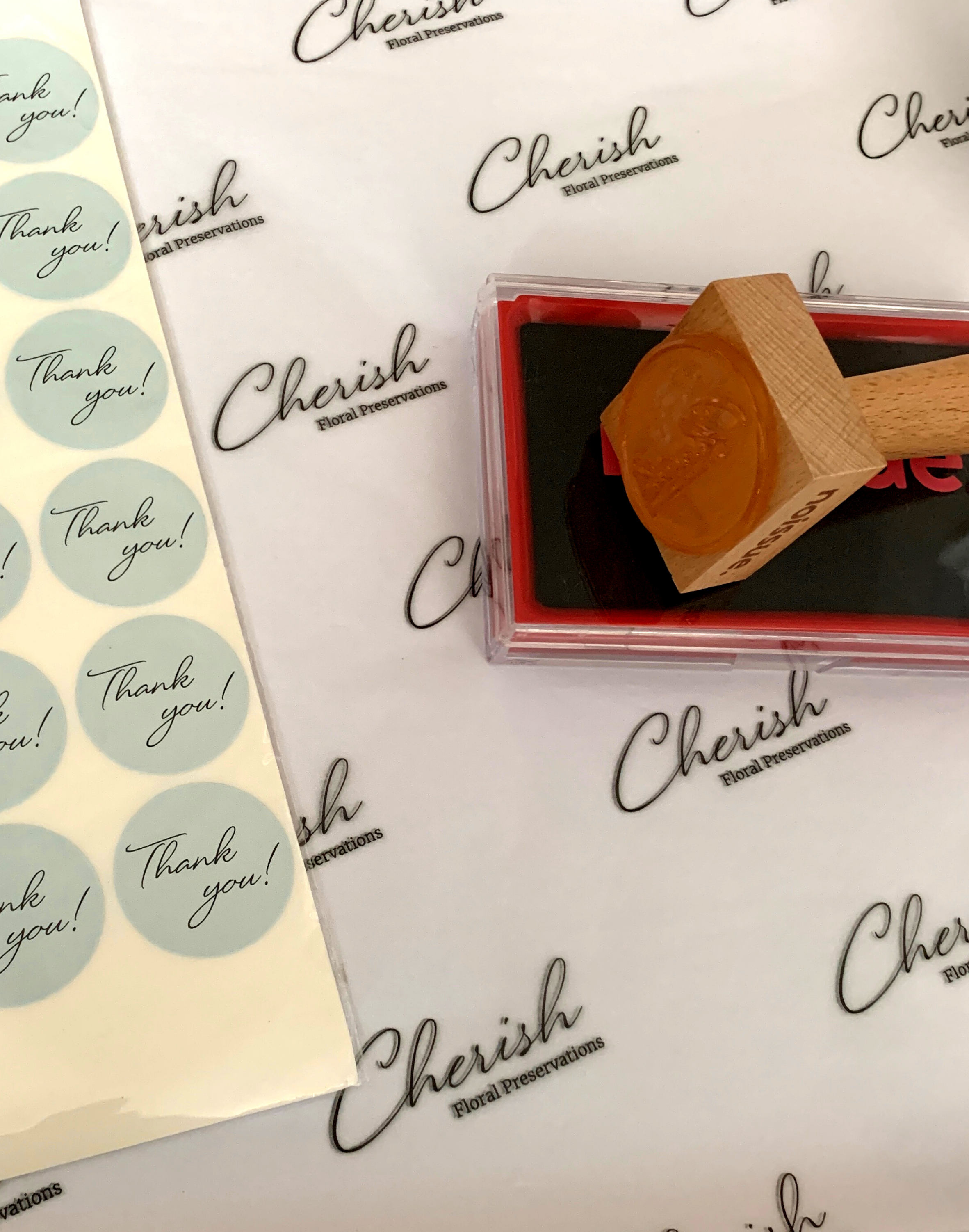 But besides her packaging, Karen also makes sure to incorporate sustainability into her creation process, too: all flowers at Cherish Floral Flower Preservations are preserved in a bio-based resin, as opposed to more harmful petroleum alternatives. Moreover, she also uses organic, soy-based inks wherever possible, all of which are grown and sourced locally! And at the very end of the entire process, she also extends a helping hand to her community by donating a portion of her sales to a number of local causes and organizations, so that every purchase made from her business is something her customers can feel good about.
As a small, rather uncommon business however, getting Cherish Flower Preservations on its feet wasn't always a bed of roses, especially throughout the pandemic. As Karen shares, it was only through support from her staff and family that her business really began to bloom. As for her fellow aspiring business owners, she emphasizes on the importance of stepping outside of your comfort zone:
"Dreams begin at the end of your comfort zone. When you decide to take a walk out of your own safe space, ideas come naturally, creativity will spark and where obstacles once stood, opportunities bloom."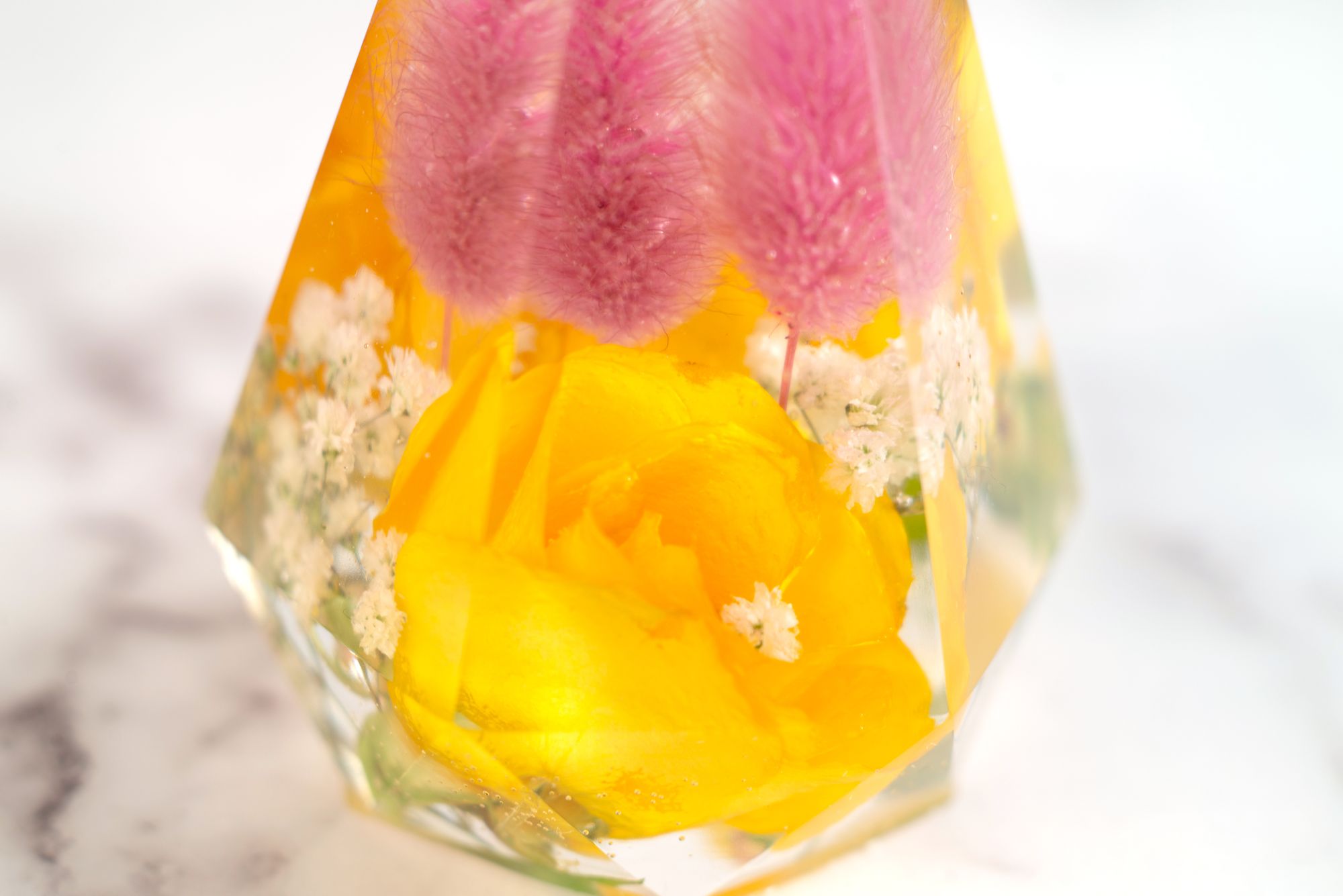 It's definitely a mindset that's helped Karen craft her own unique journey. One of her fondest memories with a customer was in creating a custom ring holder and bottle stopper for a bride's mid-pandemic wedding, and particularly in how stress-free and effortless the entire collaboration process was, especially given the current situation.
With her heart for her customers and for the environment, Karen's contributions to the community is definitely one we'll cherish – just as much as any floral arrangement!
---
Find more of Cherish Floral Preservations here:‌‌
Website: cherishflorals.com
Instagram: @cherishflorals
Like this story? Tell us yours! Share your brand story and love for your custom packaging and get a chance to be featured on the wrap! If you're a noissue customer and are interested, you can join the Eco-Alliance by clicking here and answering a few questions here.
Questions? Email us at ecoalliance@noissue.co.