"I was an actress for twenty years and I started to get tired of auditioning and going job to job. I was diagnosed with a chronic form of leukemia which of course floored me at the age of 37. I became vigilant about getting better and cleaning up our household, food and personal care products. I found it difficult to order the products I wanted so my husband and I decided to open an online boutique! I wanted to create a site that felt relaxing and calming to browse through. We also decided we wanted the packages to feel special, not just thrown in a box with styrofoam peanuts! Life is pretty crazy for most people these days, we pack our orders with love and care. We hope it allows people to pause and enjoy the experience and subsequently the products they've ordered."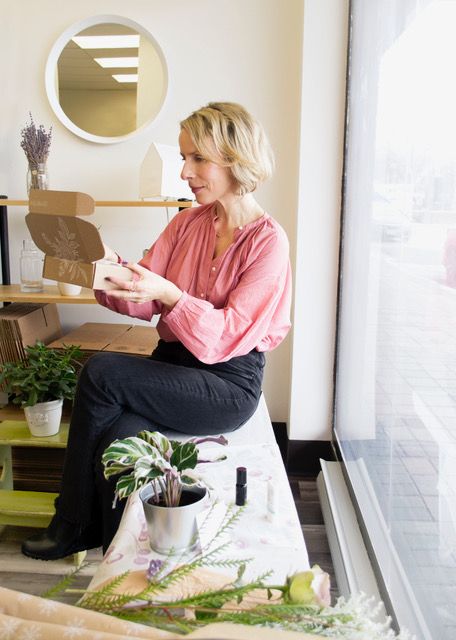 "There are definitely a lot more stores and competition now. We just keep doing the best we can and coming up with creative ways to promote our business . We deeply care about the environment and our customers health. I hope that shows. I still personally answer all customer inquiries. Sometimes the internet feels like a bit of a black hole, we are trying to keep our business personal and caring."

"We reuse most of the packaging we receive and we have encouraged any lines that are not using sustainable packaging to do so and practically all have complied. Which feels great! We try to use the smallest box possible when sending orders so there is little to recycle and we also provide local pick up here in Toronto if customers would rather pick up their order. We have had a Plastic Free section on our site for quite awhile. We have also worked with local sustainable businesses to help promote their brand, ethos and vision to help educate the public through blog posts and social media."
Sometimes the internet feels like a bit of a black hole, we are trying to keep our business personal and caring.

"We worked with graphic designer extraordinaire Kate MacIntosh of Mblem Design (mblem.ca). We chatted a lot about what Clementine Fields represented and how we wanted something super pretty and fresh.  Kate sent us about six options of tissue paper and stickers, she has done all of our design work so they all tied in beautifully with our business cards and boxes. We decided to go with a tissue design that did not have our logo on it as we thought that would encourage customers to reuse the paper. Noissue is very user friendly, we all found them easy breezy to work with!"

"We want our packages to stand out in a saturated online market. I am often so surprised at the presentation of things I buy online. We knew what we created with Noissue would be beautiful and sustainable."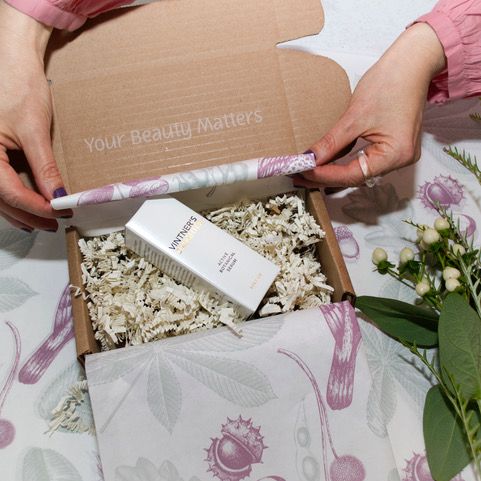 "We chose Noissue because the paper and stickers are created without harming the environment. The process is very easy and we found the communication with the Noissue staff quick and helpful. We have noticed a lot of our customers are posting their orders which is so wonderful. I definitely think our orders are appreciated and that our customers look forward to receiving them. We are often sent the most beautiful messages about our packages. It means a lot to us."