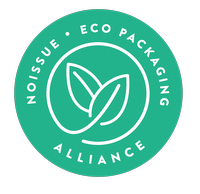 There's always something inherently charming about handmade crafts. No matter how long they've been around, crafted goods will always have a place in any home and office, and will always bring about a warm, calming energy to any space.
There's also something especially beautiful about handmade crafts that take inspiration from their environment and surroundings that makes them especially unique, and there are few who take that to heart more than Jo Lochhead, the designer and artist behind The Crafty Kit Company.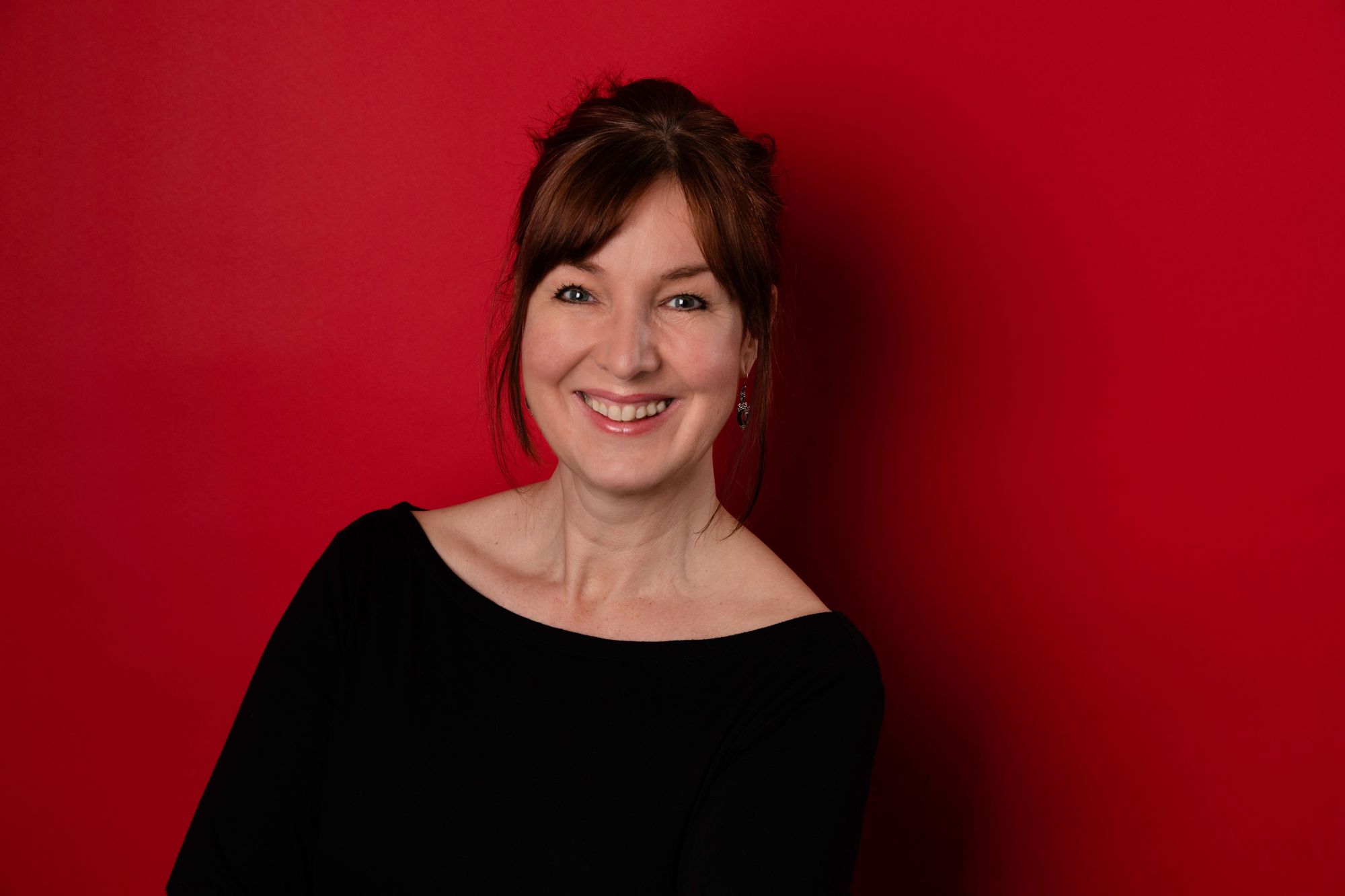 Based in the heart of Scotland, in the beautiful village of East Linton, looking through The Crafty Kit Co's craft products is similar to looking through pictures of a charming children's storybook. From the felt animal characters dressed up in pastel dresses to the bright and sunny handcrafted bouquets, each piece holds its own unique and eye-catching charm – something it owes to the magic of its own hometown. Many of Jo's crafts are inspired by the wildlife and landscape of their local area, as well as Scotland's many stunning beaches and woodlands and hills.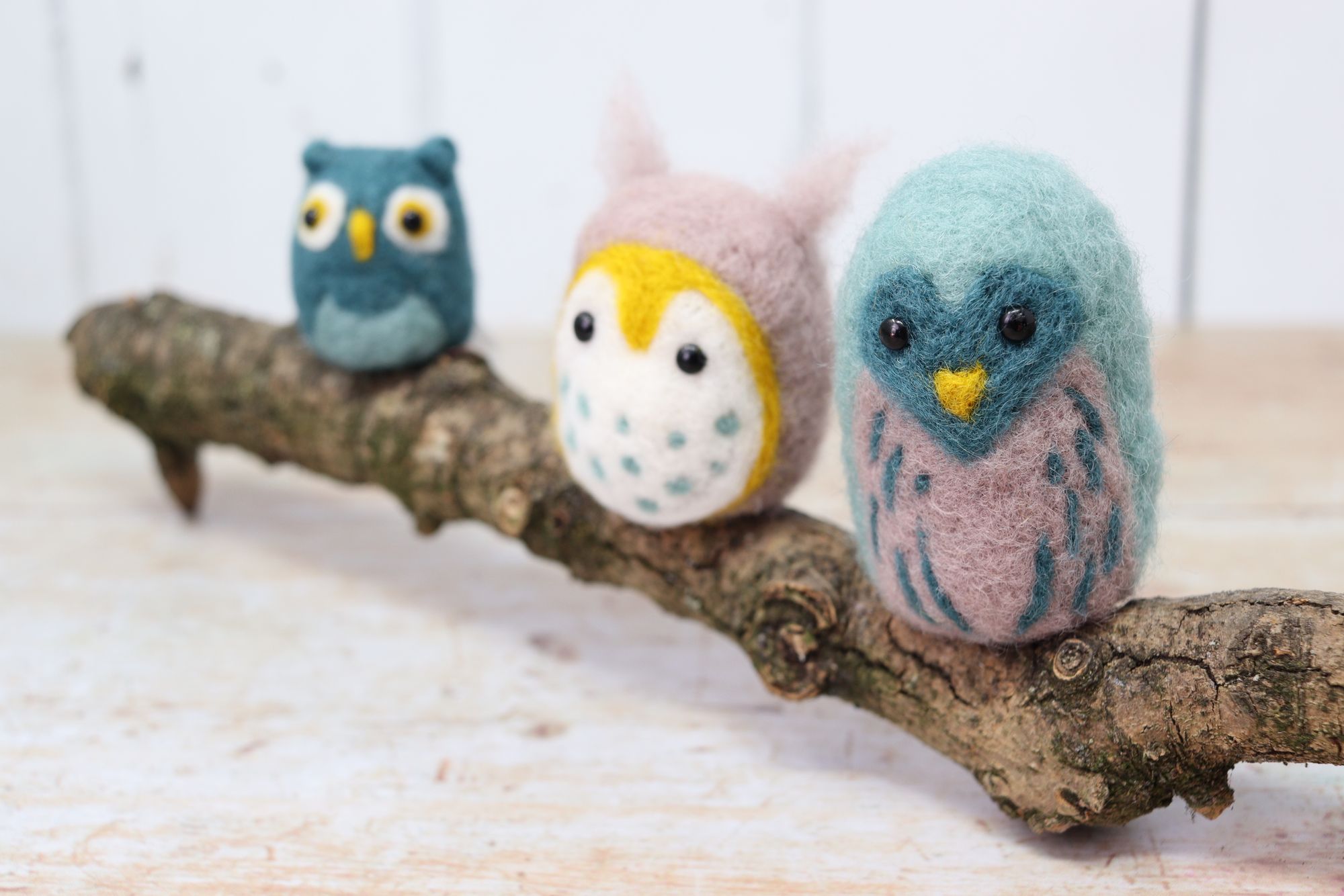 Crafting had always been a part of Jo's life, which was just another part of growing up with a creative family: Jo's father was a watercolor artist, her mother had a deft hand with a needle, and her brother works with pottery – and so it was only natural that the creative energy fed into Jo, too! For Jo, the creative gene manifested in the form of handmade crafts, which was also where she found her passion.
But the Crafty Kit Co. wasn't always the crafty little studio it is today – it actually began its life as a specialty bead shop back in 2004, when specialty craft shops weren't as widespread in the area. After having previously spent time running an art gallery and holding jewelry workshops as an English teacher in Japan, she decided to thread out a new path in her life by starting her own jewelry bead shops in her hometown – and thus the beginnings of Crafty Kit Company were born!
Over the years, the shop grew and morphed as Jo began stocking craft supplies and fabrics. Soon enough, they began taking their handmade kits to trade shows, where they started attracting a larger audience. It was in 2012 when Jo officially made the shift to turn her bead shop into The Crafty Kit Company, and she's never looked back since!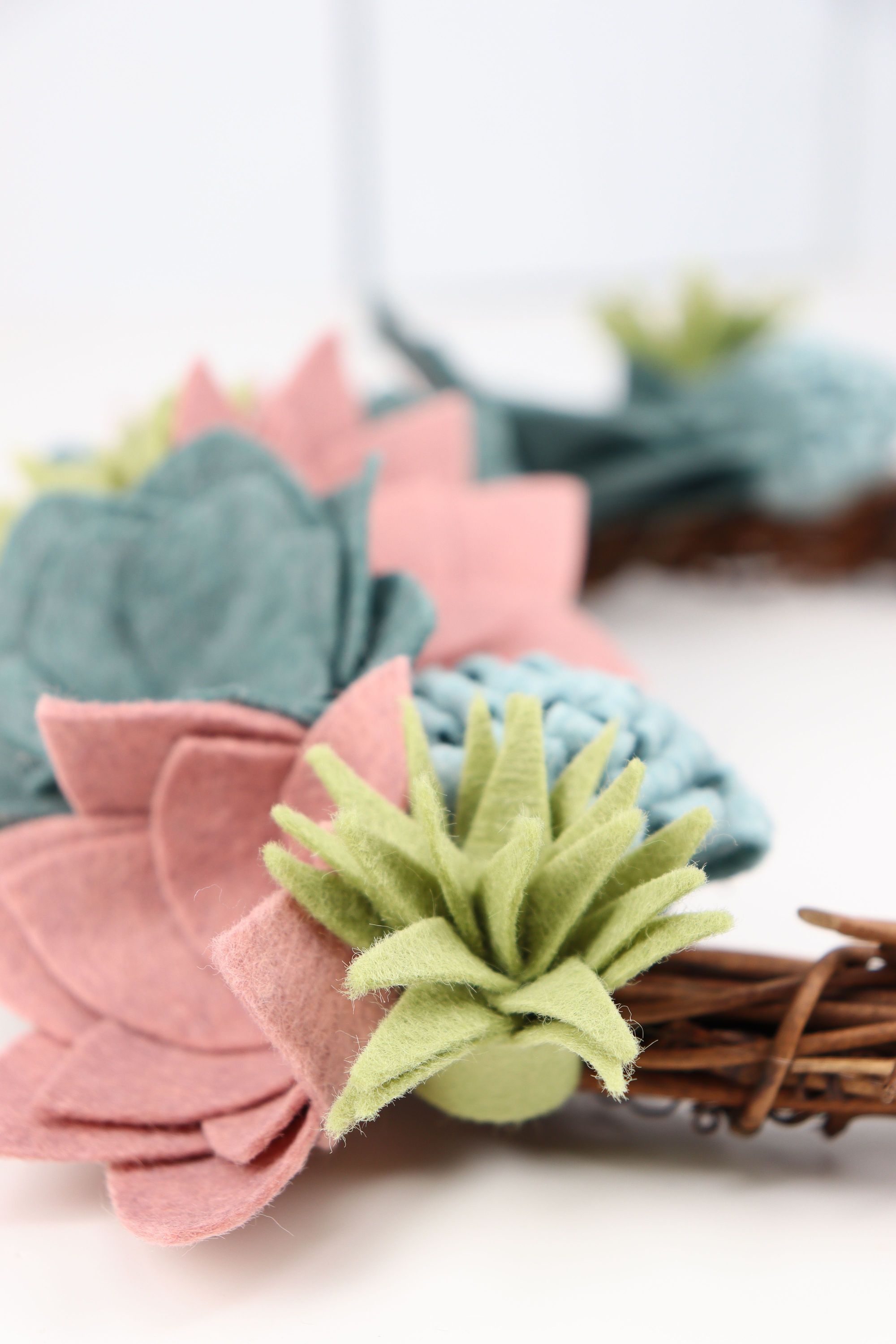 And through it all, her mission and motto's been the same since day one: to "craft your way to happiness", and to impact lives through inspiration, creativity, and fun. That mission's also something she definitely takes to heart, and is part of The Crafty Kit Company's day-to-day process. As a business, they're deeply committed to being a pillar for good, and have made it a habit to give back in everything they do, by donating, fundraising, and partnering with a handful of local charities.
And as part of their mission to be a force for good, they've also made it a point to make efforts towards building a sustainable future – in fact, sustainability is closely lined to their company's core value of 'Kindness and Respect'. As Jo puts it, kindness and respect is something that extends not only to their immediate team, customers, and suppliers, but also to their wider community, and the natural world. With that, incorporating sustainability into their lifestyle and work process is something that she and her team consistently work towards on a daily basis.
"We believe that sustainability in business is a practice that should continually evolve, rather than a process that can be 'completed' once. We are always open to feedback, and to ideas for how we can improve the sustainability of our working practices, our products, and of course, our packaging!"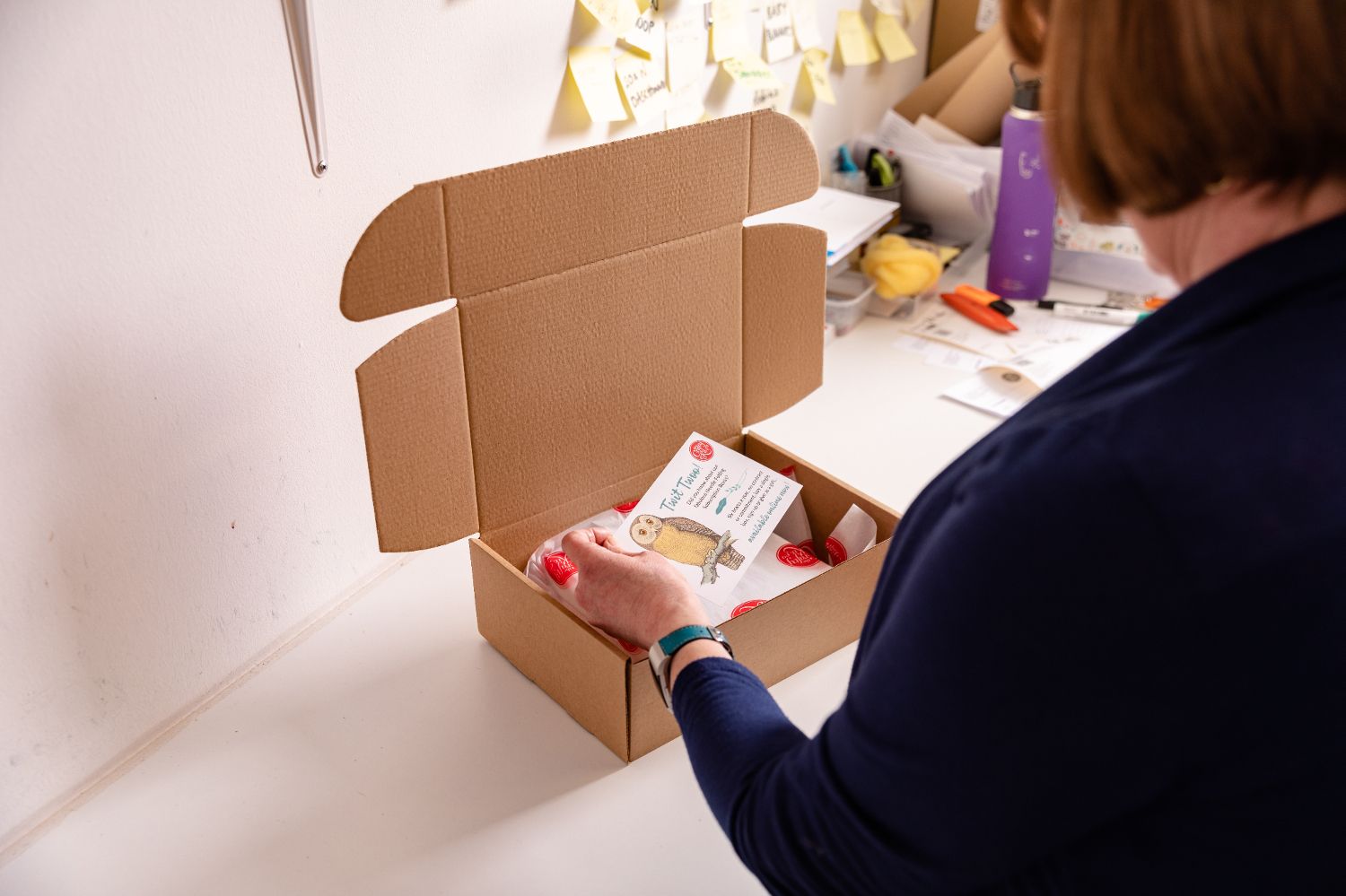 In fact, their work towards sustainability even won them the 'Best Sustainable Craft Company' title at the 2021 Business Awards, which has only motivated them to further grow in their sustainability efforts. And one way they've done just that is by joining noissue's Eco-Alliance.
Over the past few years, as more and more businesses and consumers have grown more conscious of their environmental impact, Jo knew it was time to  look for sustainable and eco-friendly alternatives in their shipping process. When she came across noissue's Compostable Mailers and Tissue, she knew she'd found just the right packaging that aligned with her values, and complemented her crafts' unique style!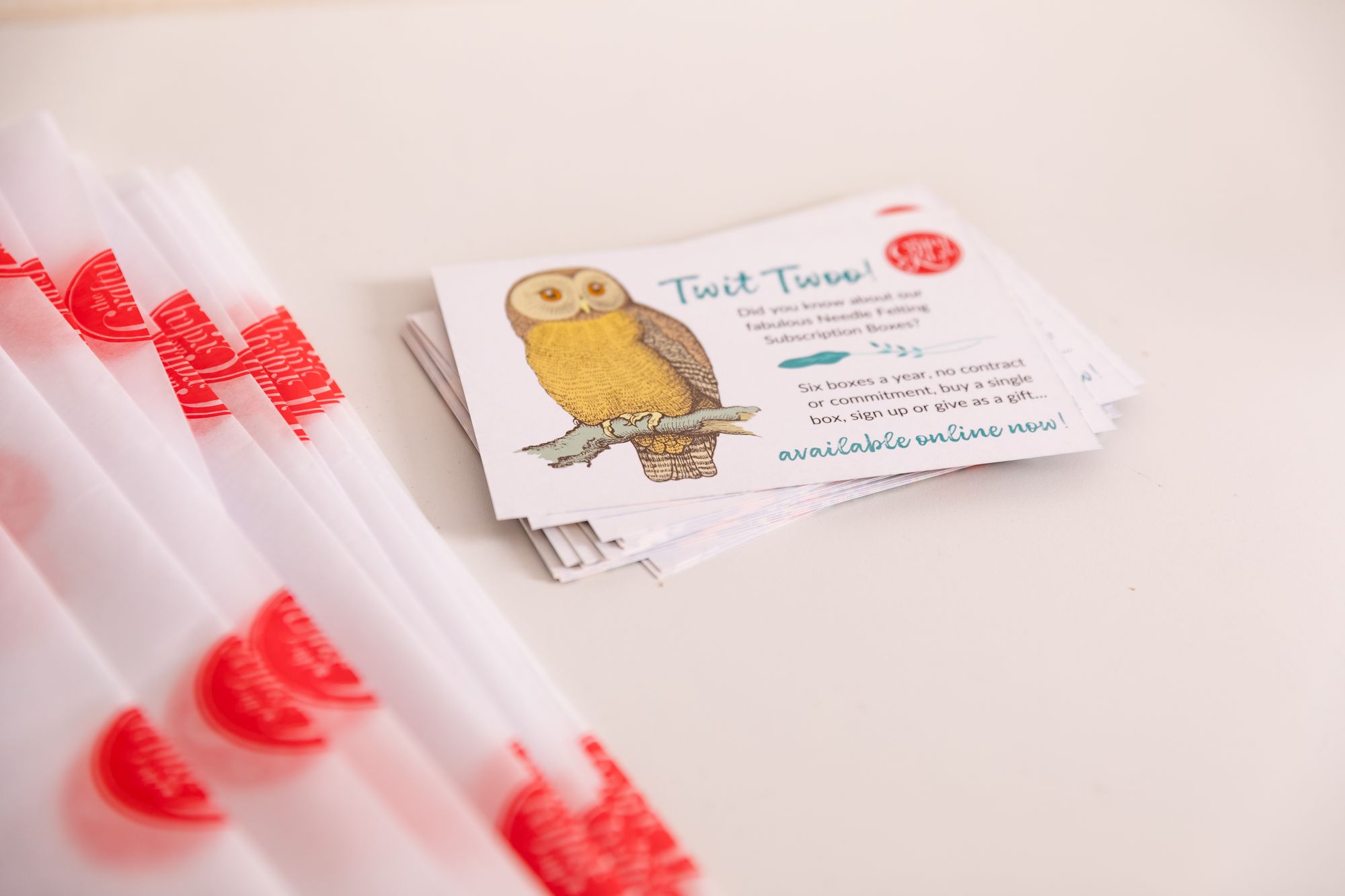 Besides using environmentally packaging, Jo also constantly makes little adjustments in her crafts to become as sustainable as she can – which she also regularly shares with her customers, both for transparency, and to inspire them towards taking sustainable steps, too!
Despite all her years in the business, however, running a craft shop wasn't without a hitch. As Jo recalls, the biggest challenge during her earliest years was coming into terms with the tension between being a creative and a business person. While she had the passion and skill for craft and creativity, learning the ins and outs of running a business  was something she had to learn step by step, from finance to goal-setting, team-building to strategy. She's since learned valuable knowledge from her experience, however, and has now found the right balance in turning her passion and creativity into a full-time business.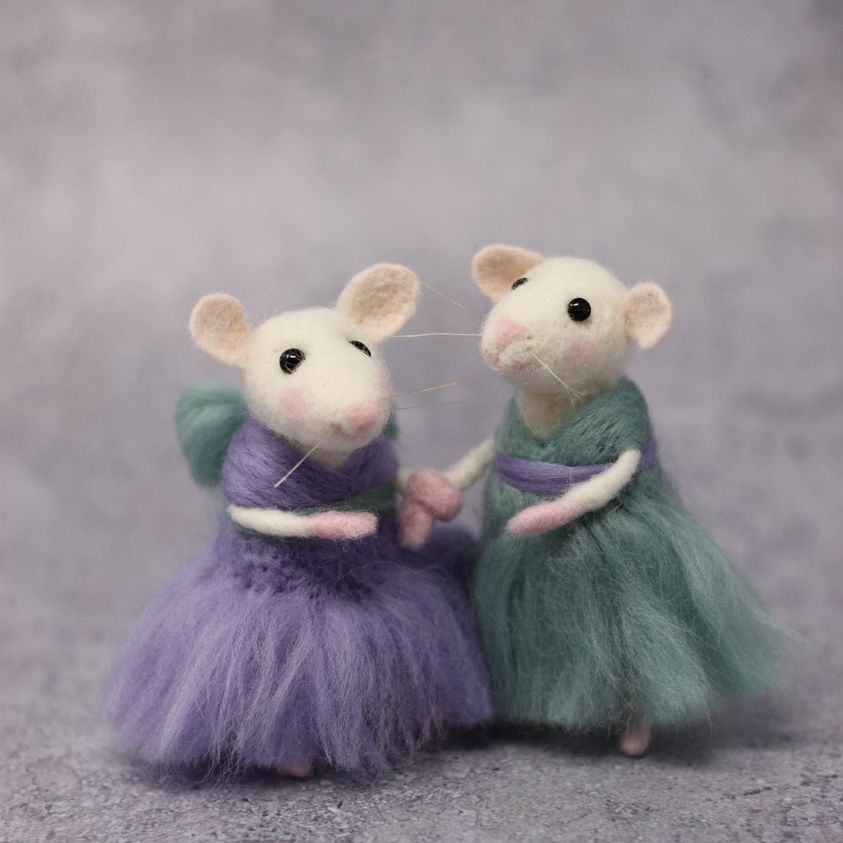 As for her advice for her fellow entrepreneurial-minded creatives, she emphasizes on the importance of reminding yourself of the main reason and purpose behind your brand, as this is what eventually becomes the guiding light in running the day-to-days of the business. While it's possible to build a business doing what you love, it's defining a clear purpose behind the brand that will truly create impact and lead to success in the longer run.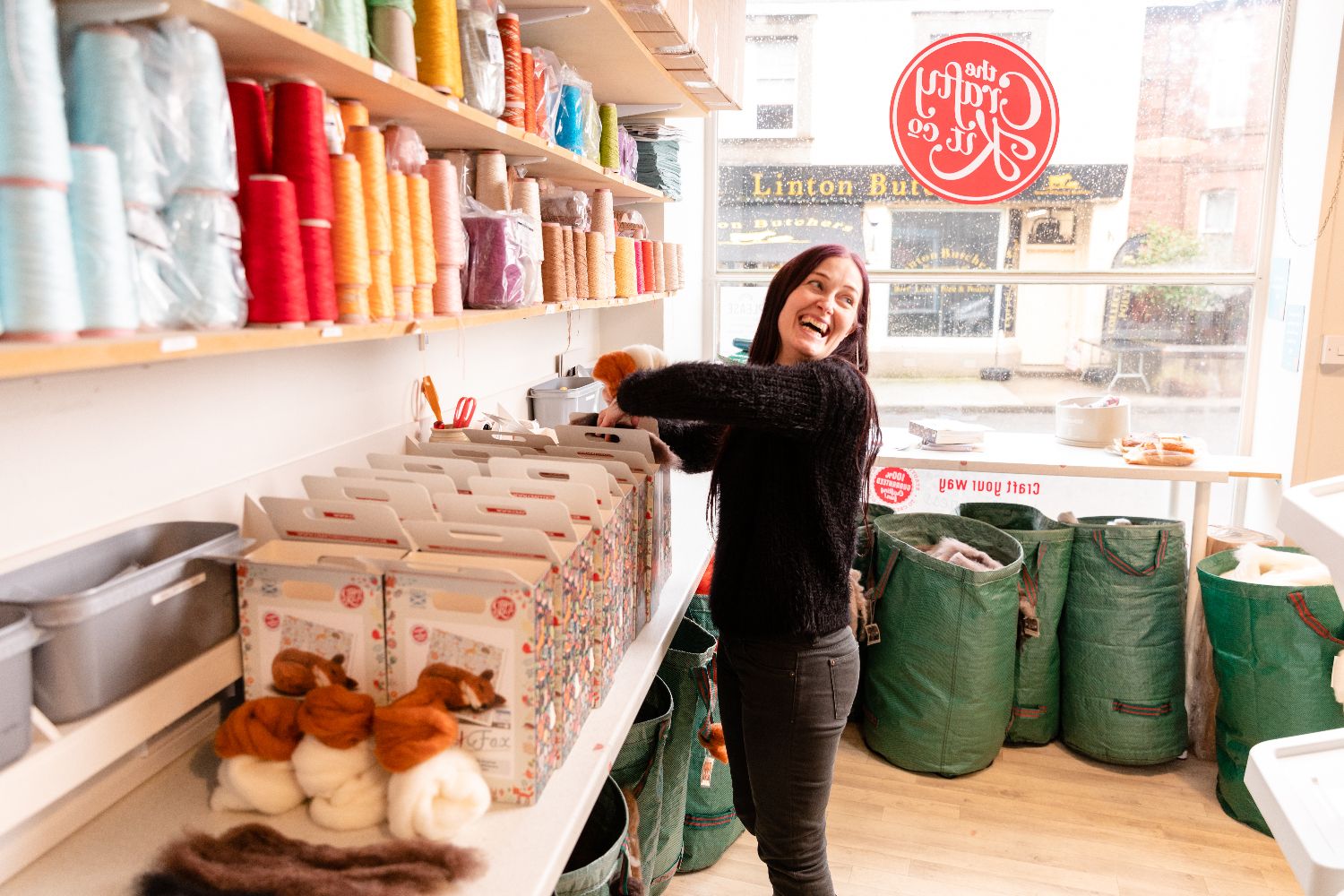 "Always start by asking yourself WHY you want to do this, why it's important to you and how it will impact your life and the lives of those who matter most to you. [...] Defining a purpose for your business that's bigger than just making enough to get by is what will drive you to do better, bring joy and impact more lives as your business grows."
Jo's charming crafts may look like something straight out of a children's storybook, but it's her story itself that's a real-life fairytale. And with her dedication to kindness and care for the environment, The Crafty Kit Company is definitely all sorts of craft-stounding!
---
Find more of The Crafty Kit Company here:‌‌
Website: craftykitcompany.co.uk
Instagram: @craftykitcompany
Like this story? Tell us yours! Share your brand story and love for your custom packaging and get a chance to be featured on the wrap! If you're a noissue customer and are interested, you can join the Eco-Alliance by clicking here and answering a few questions here.
Questions? Email us at ecoalliance@noissue.co.