Every month, our Creative Community holds a design challenge for our wonderful Creatives to take part in. Our monthly challenges are held to help promote creativity, exposure and collaboration within our community. It also supports our reforestation efforts as we plant a tree for every entry submitted. We love being able to support our creatives and the environment all at the same time. A new theme is announced for every challenge and we have just recently finished rounding up all our May #noissuechallenge entries!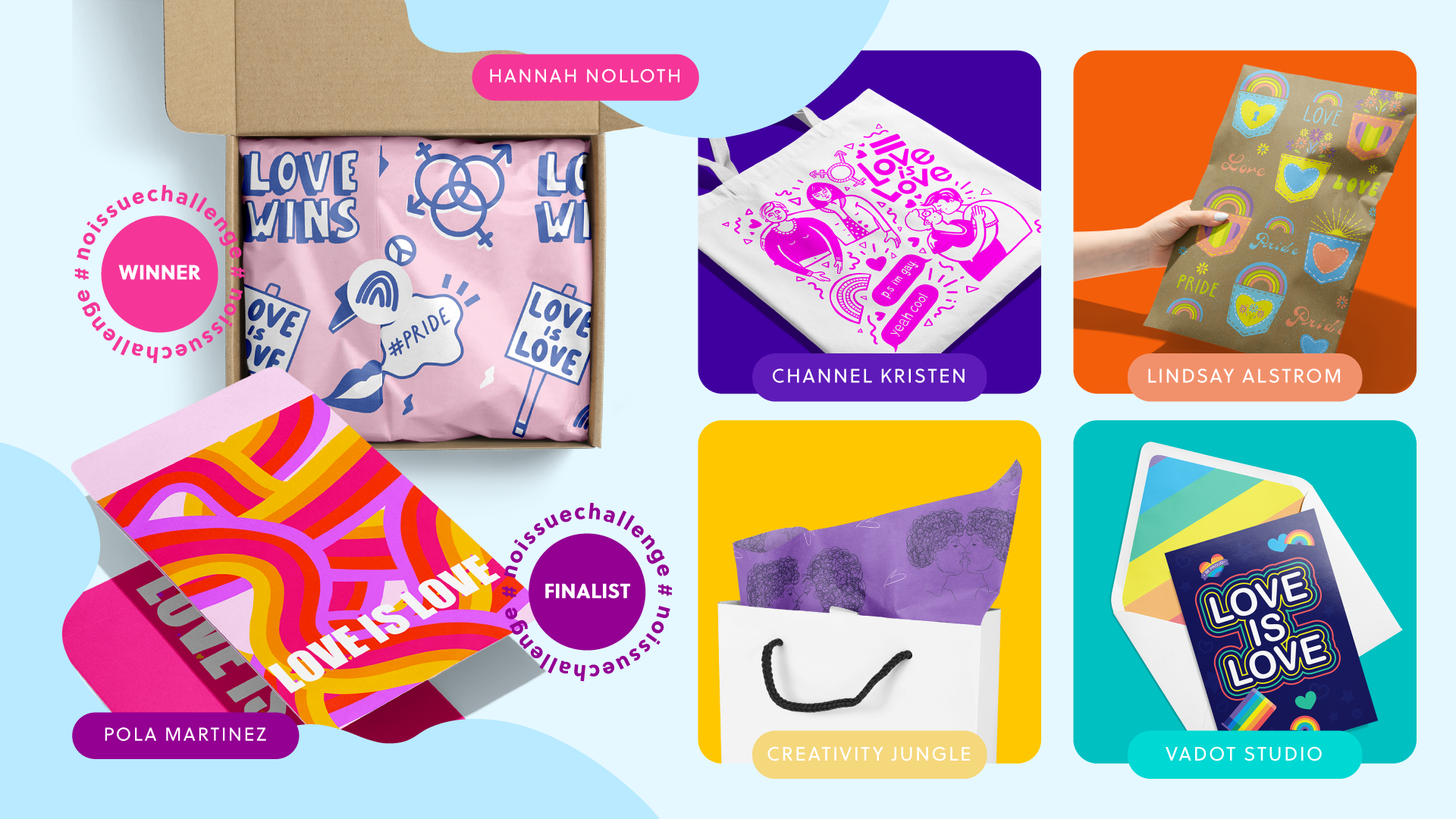 For May, the theme was all about PRIDE 🌈! With Pride being right around the corner in June, we wanted to help welcome it with open arms and show our support. We had asked our incredible Creative Community to send in their most striking, Pride-inspired packaging designs promoting love and friendship for all - #lovewins 🏳️‍🌈
Feast your eyes on some of the amazing, stand out entries below!
Creativity Jungle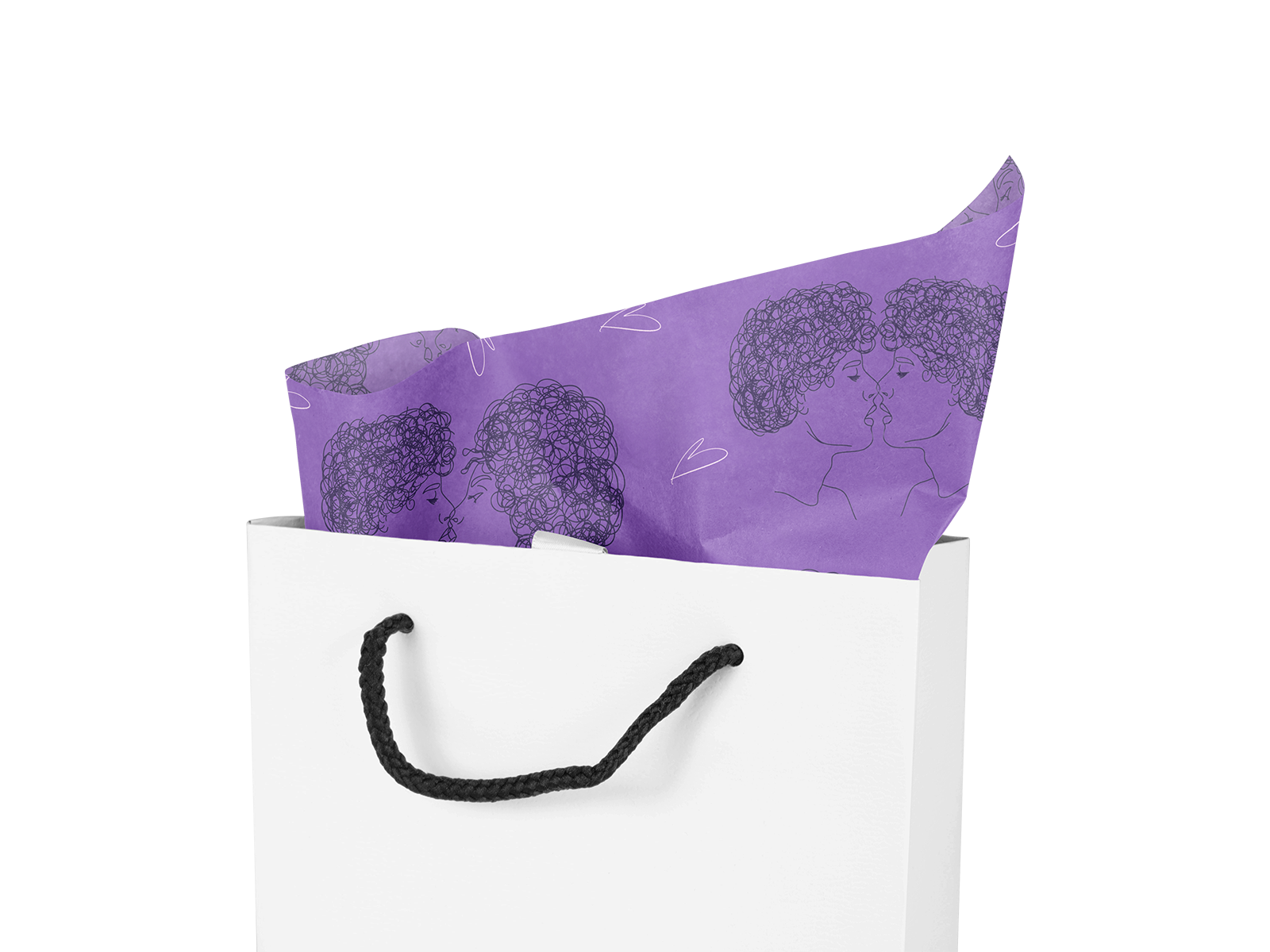 Noémie, also known as Creativity Jungle, is a French creative freelancer. For this challenge, Noémie revived a sentimental illustration from a few years back, one of the first that she ever created using Illustrator. Pride also reminds her of an event she attended in London where she went alone with her film camera and started to photograph everyone around her. She could feel the love in the air and came away with a beautiful photo of two boys and two girls kissing. Inspired by this display of genuine happiness, she integrated it into her design to further showcase that love is universal.
Lucy Elliott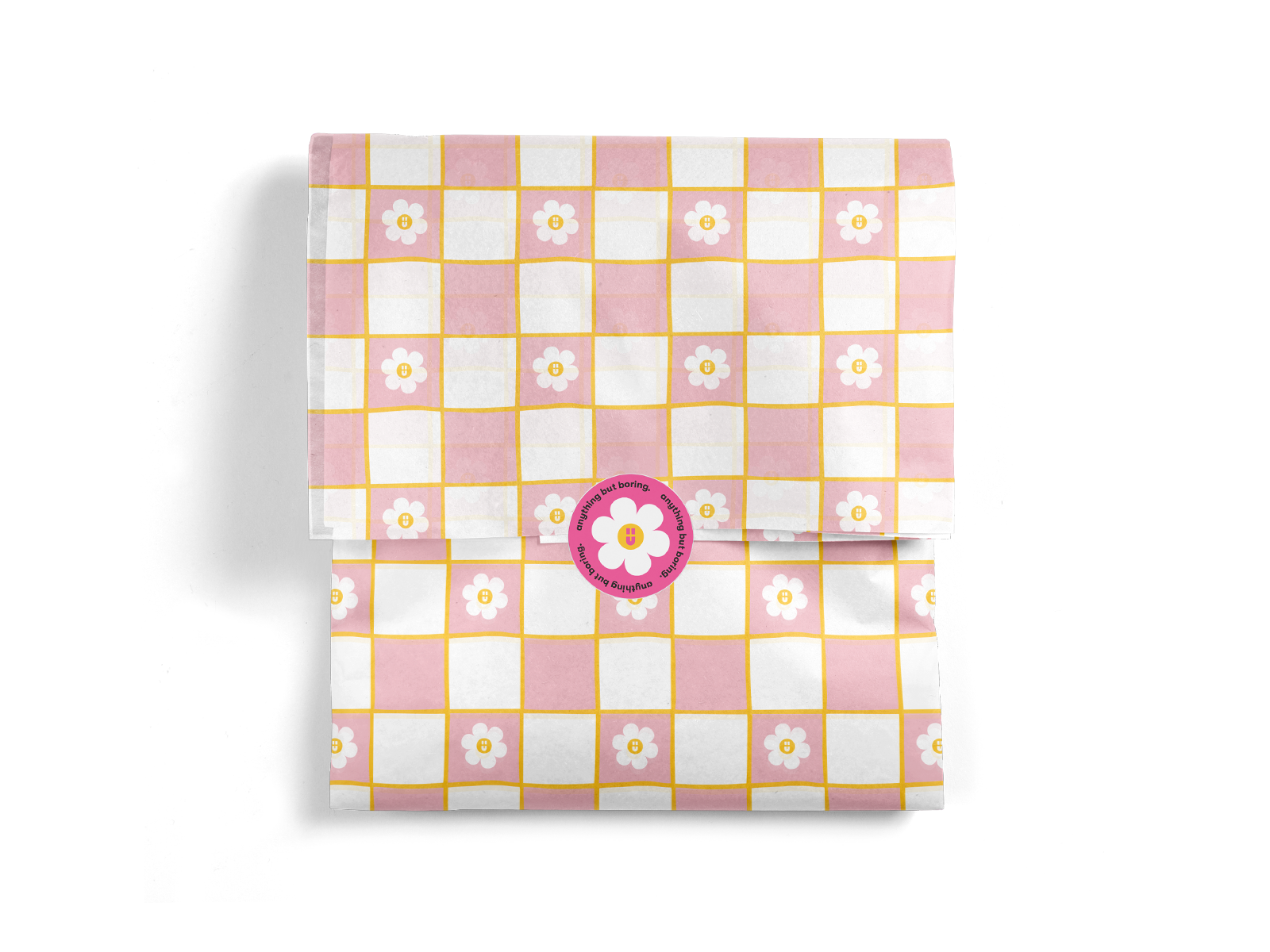 I'm Lucy is a design studio by Lucy Elliott. She builds cult brands, creates disruptive visual concepts and helps business owners inject personality into their packaging. Her challenge entry was inspired by her love of 90s nostalgia, combining cute flowers with bold, graphic typography. 'Anything but boring' is the ethos at the core of everything she does, a motto she lives and designs by.
VaDot Studio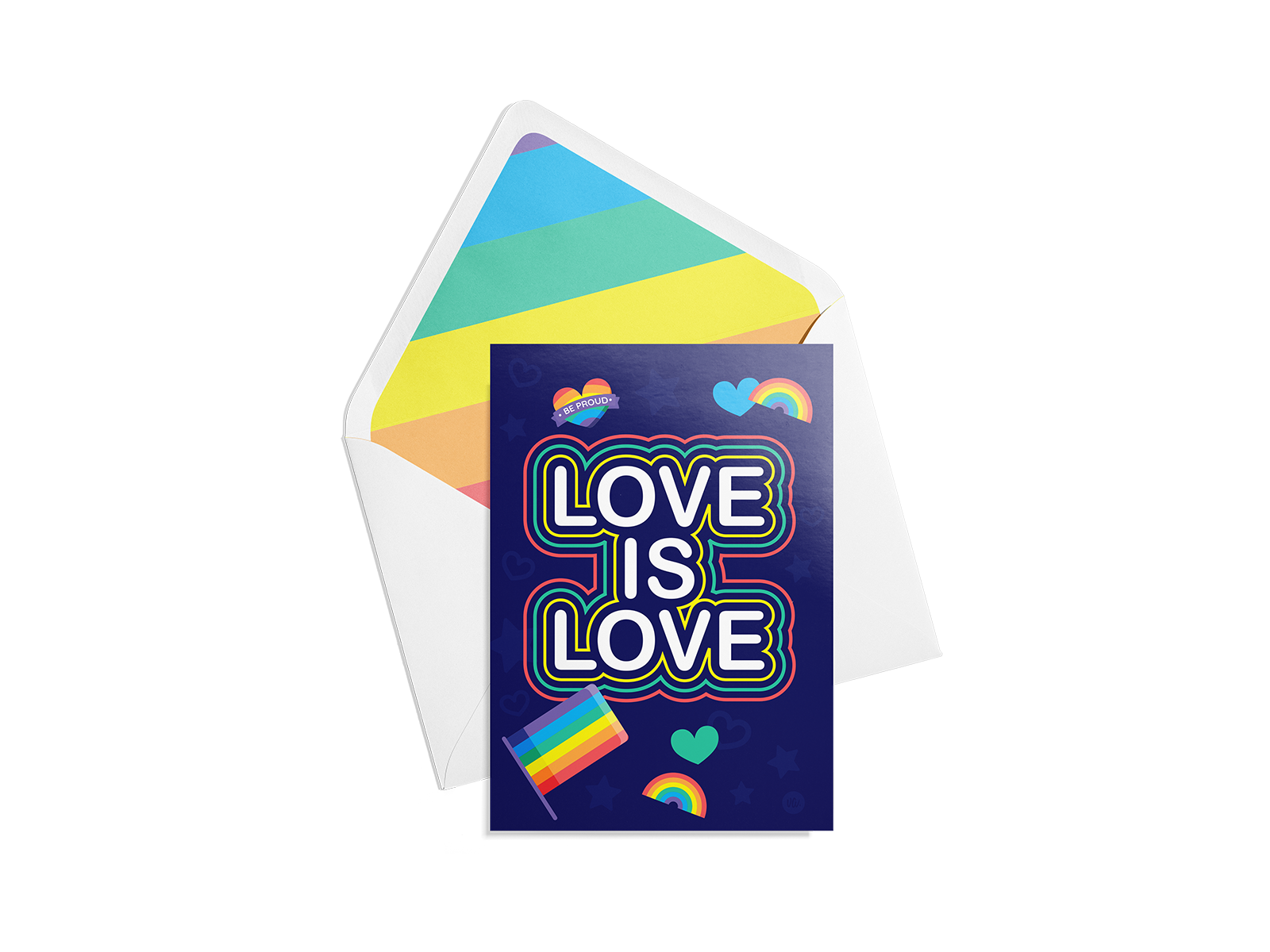 At VaDot Studio, art and graphic design is their true passion and they love being creative. For their entry, they couldn't find a better way to showcase their thoughts on love. Their simple and clean design describes the importance of emotion. Love is something that we can't live without and should always be encouraged and empowered. Be proud, be bold, and love each other!
Ladylen Otacnob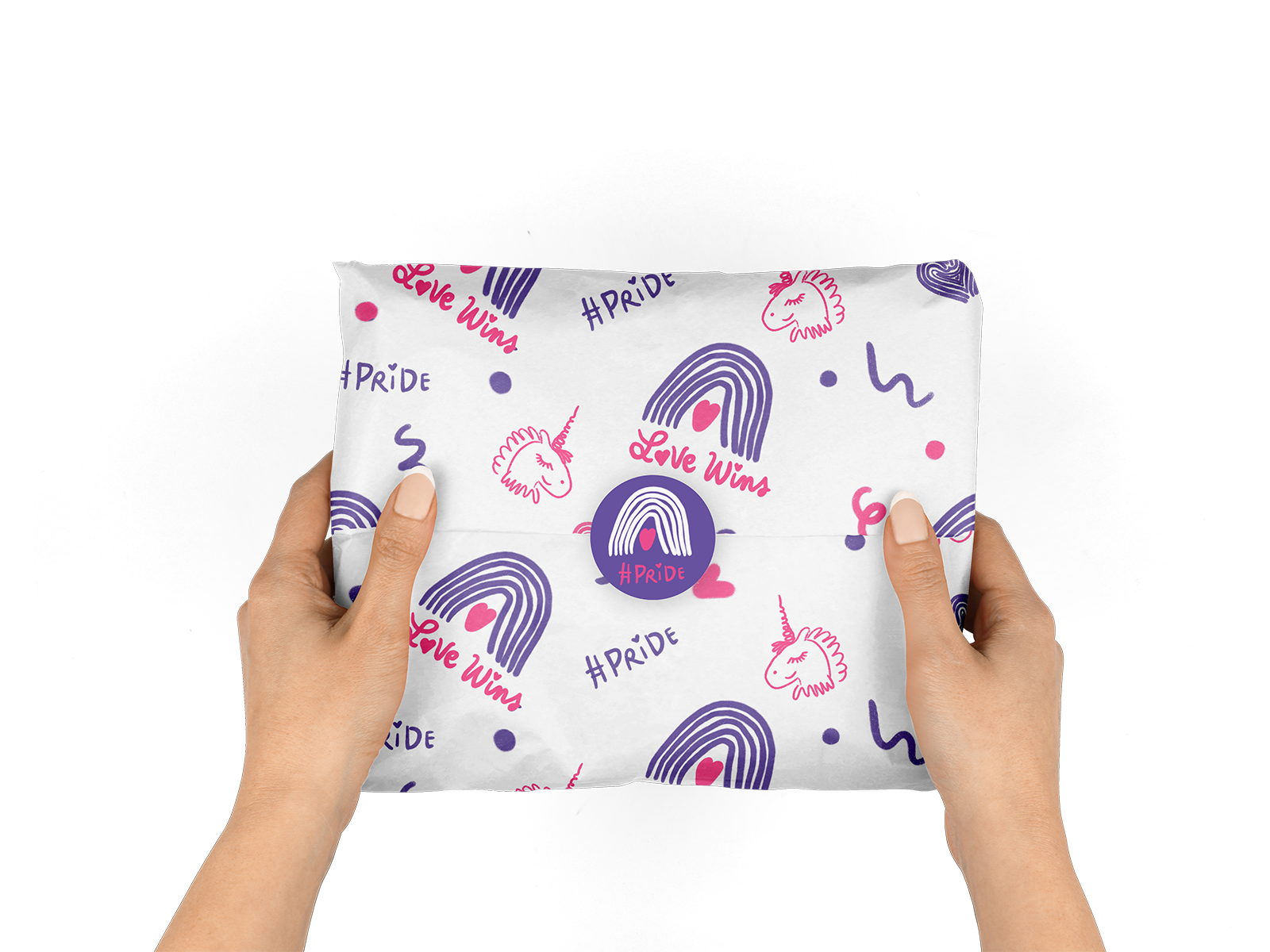 Ladylen has recently started on her creative journey with a focus on designing, illustrating and drawing. Her design for the May #noissuechallenge was inspired by rainbows, unicorns, and confetti, which she feels are colorful elements and represent support for PRIDE celebrations. She joined the design challenge not only to showcase her design but also to support the tree planting initiative accompanying it.
Lindsay Alstrom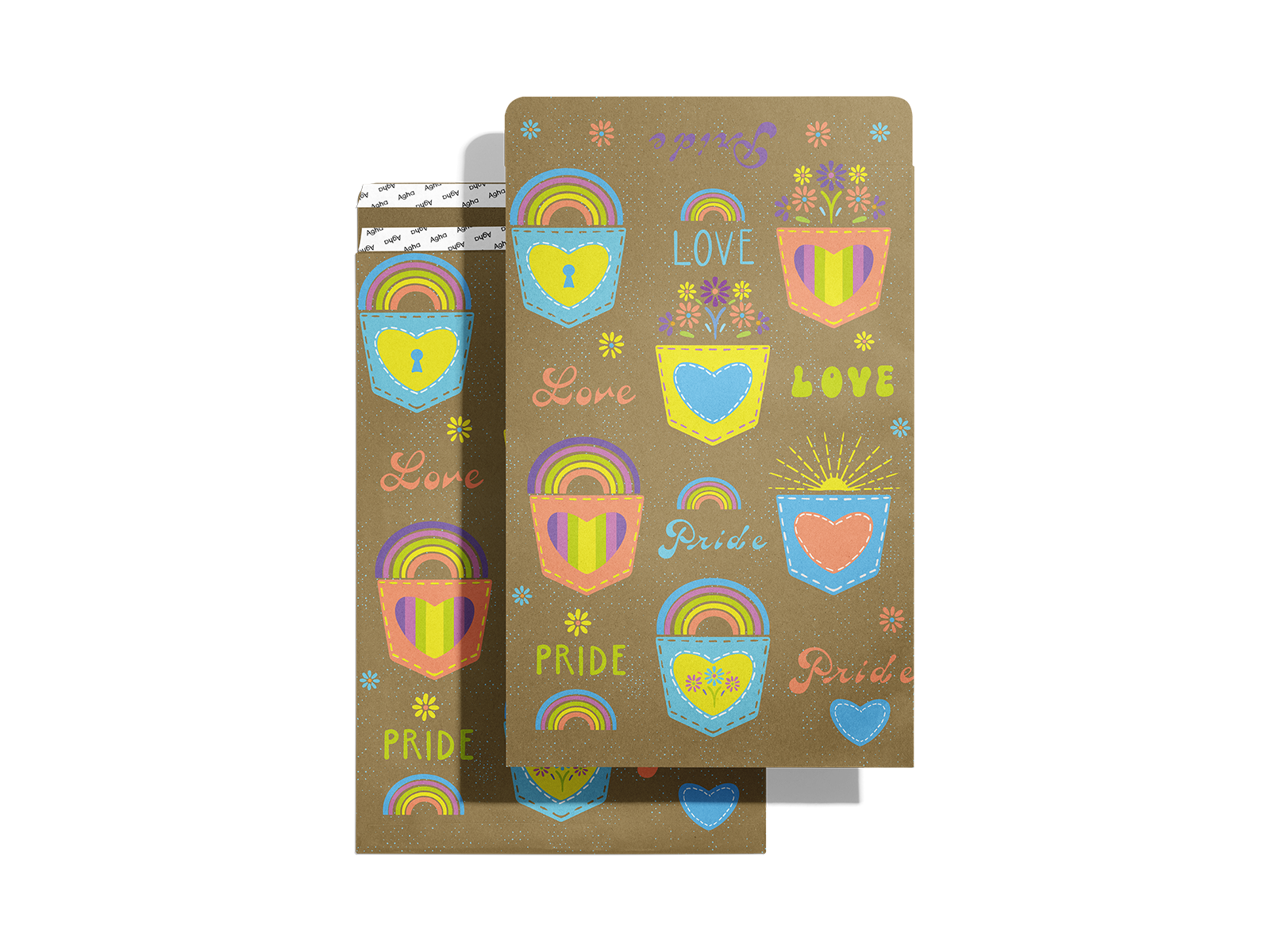 Lindsay is a freelance designer and illustrator based on the California coast. Her design entry was inspired by the 70's vibe and symbolism of love, peace, enduring hope and radical pride. Something she believes that we should all keep in the back pocket of our favorite pair of patched and tattered jeans of life!
Chanell Kristen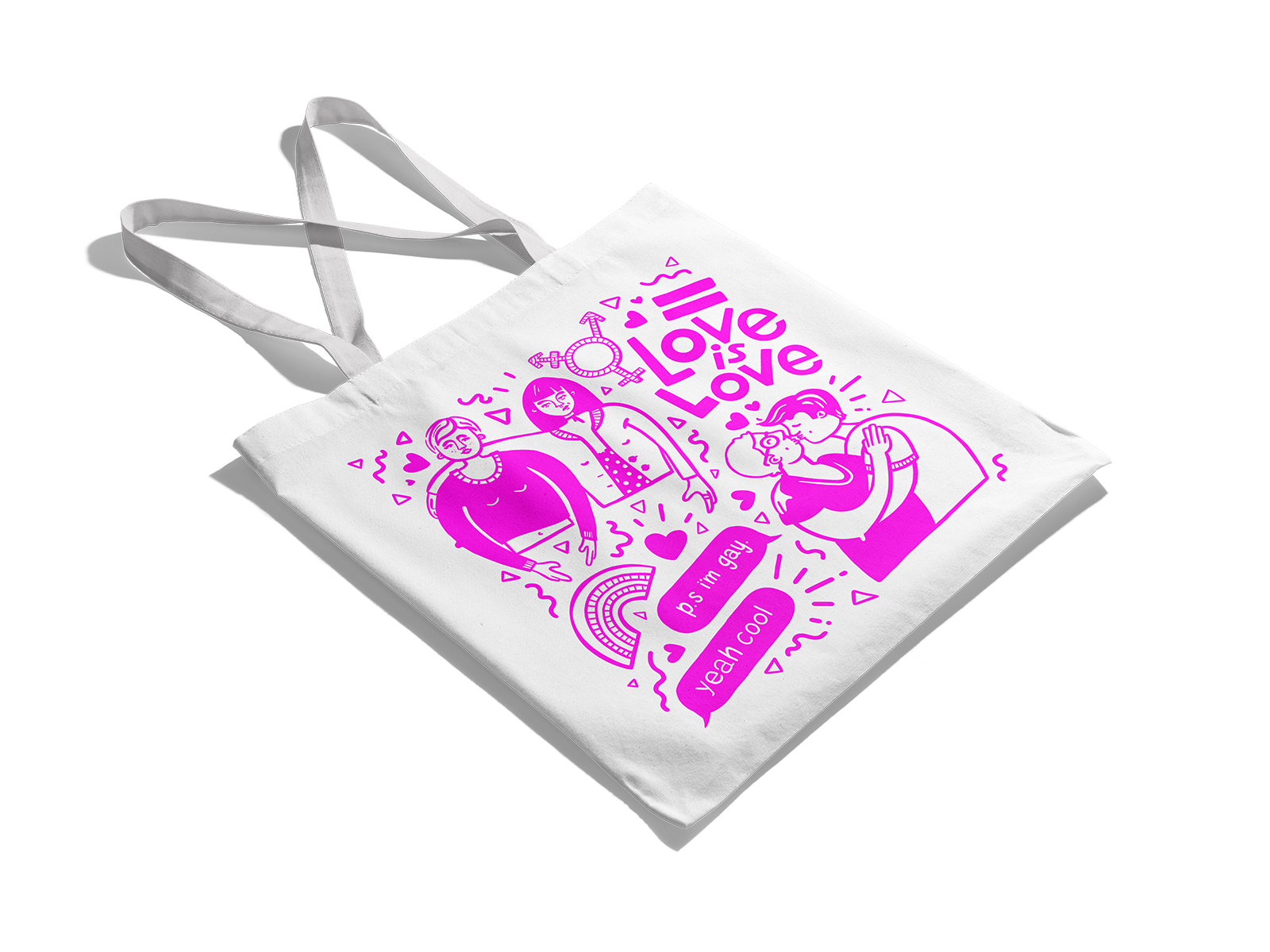 Chanell is an Australian illustrator and graphic designer. She loves putting her pencil to work to bring more colour to the world and to celebrate all that is beautiful, feminine and a bit outside of the box. Her design is inspired by imagining a future where every neighborhood street is a space for all loved-up couples to hold hands and make kissy-faces as they wish.
With a total of 37 entries this month, we had our work cut out for us in choosing our two finalists! From such an incredible pool of vibrant and love-filled designs, we named our finalists and sent them through to Instagram for voting. Our amazing Creative Community placed their votes and we're so excited to announce the results. Check them out below!
🎖️ Presenting our May #noissuechallenge Finalist:
Pola Martinez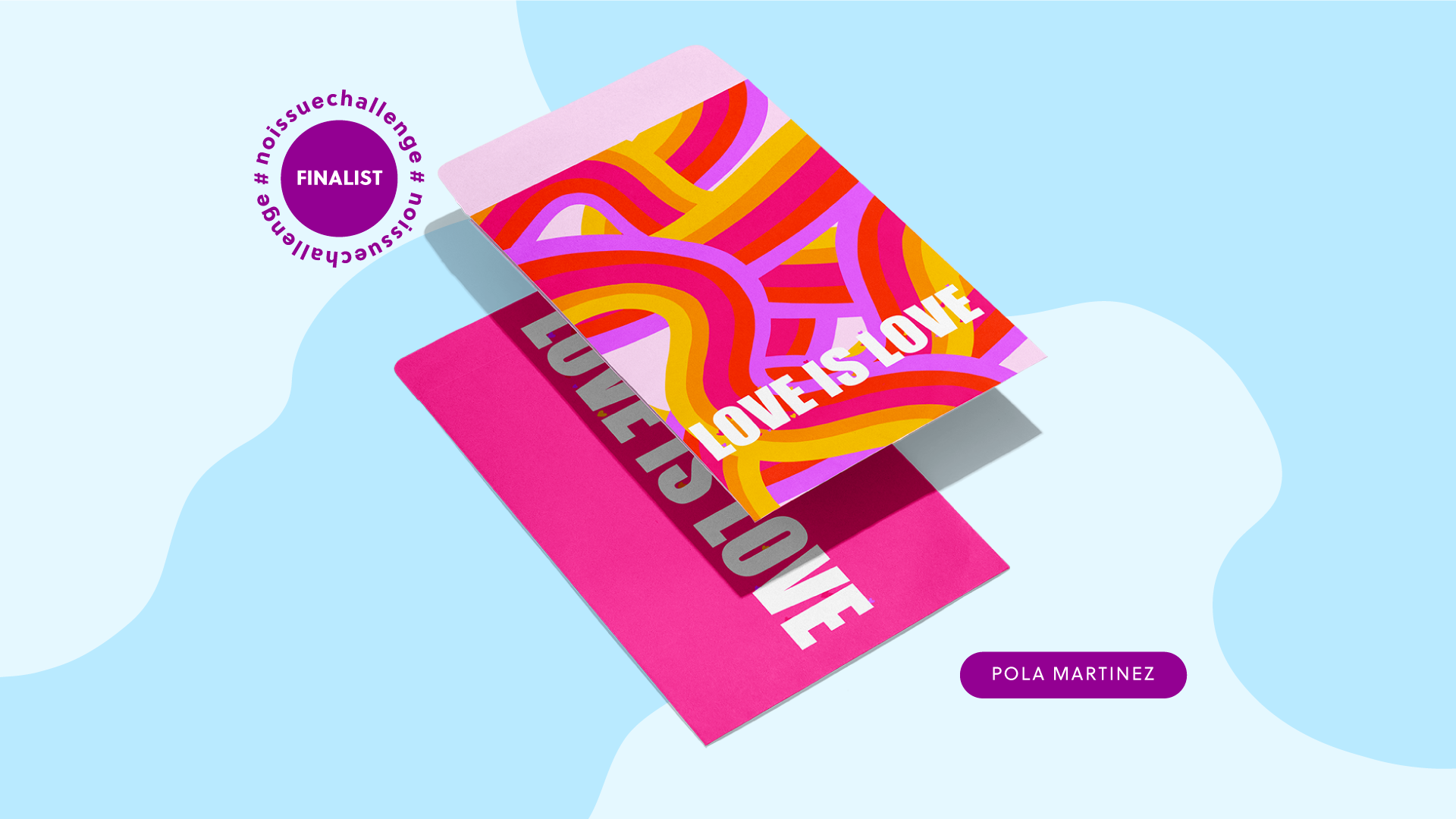 Pola is a Chilean designer and illustrator who is greatly inspired by the floral world and the use of vibrant color combinations. Her kraft mailer design was inspired by love and diversity - bringing into focus the details that make each person different. She chose to pick vibrant colors instead of the usual red color associated with love, since we all feel love in different ways.
🏆 Presenting our May #noissuechallenge Winner:
Hannah Nolloth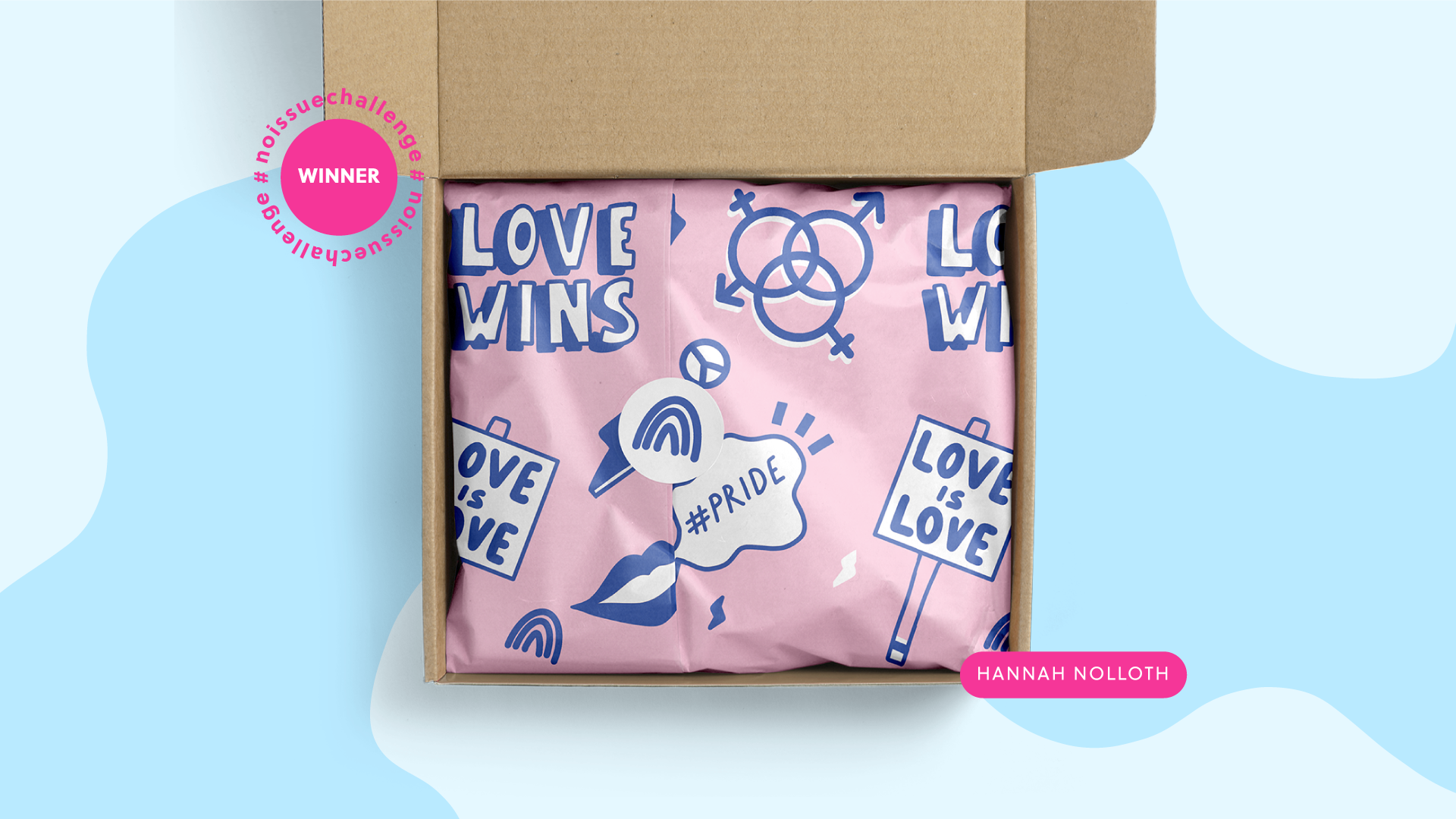 Hannah Nolloth is a freelance illustrator based in South Wales, UK. She creates designs that focus around positivity and everyday joys. Her design was inspired by the parades and celebrations happening throughout Pride month as well as paying homage to the marches that take place to gain recognition and acceptance for the LGBTQ community. She wanted the design to be fun, bold, and represent the best of Pride.
A massive THANK YOU to all the Creatives who participated in the challenge - it was definitely a hard decision to narrow down these designs! We loved each one and the support that rained in from all sides of this campaign. We've also shared these designs in a special Behance project on our profile,  so make sure to check it out!
Interested in joining our design challenges? Keep an eye  on the @noissuecreatives Instagram feed for our monthly #noissuechallenge announcements, updates and special projects!