Ainsley Jane is a passionate creative – and your next best friend!
Based in sunny Queensland, Ainsley enjoys building relationships with the many faces behind small businesses, helping them build unique and tailored graphic designs for their brand.
Not only will she help you lessen the anxiety of putting yourself out there, but she'll also let you focus on doing what you love while she takes care of the rest! Doesn't matter if you're a new biz or just need a total refresh, she's your go-to gal for gaining traction and setting you apart from competition.
Know more about our featured creative as she chats about her fun collaboration with jewellry brand, G Designs:
ABOUT OUR CREATIVE
Tell us a bit about yourself and your team.
Hello I am Ainsley Jane and I run Ainsley Jane Designs. Based on the Beautiful Sunshine Coast in Queensland.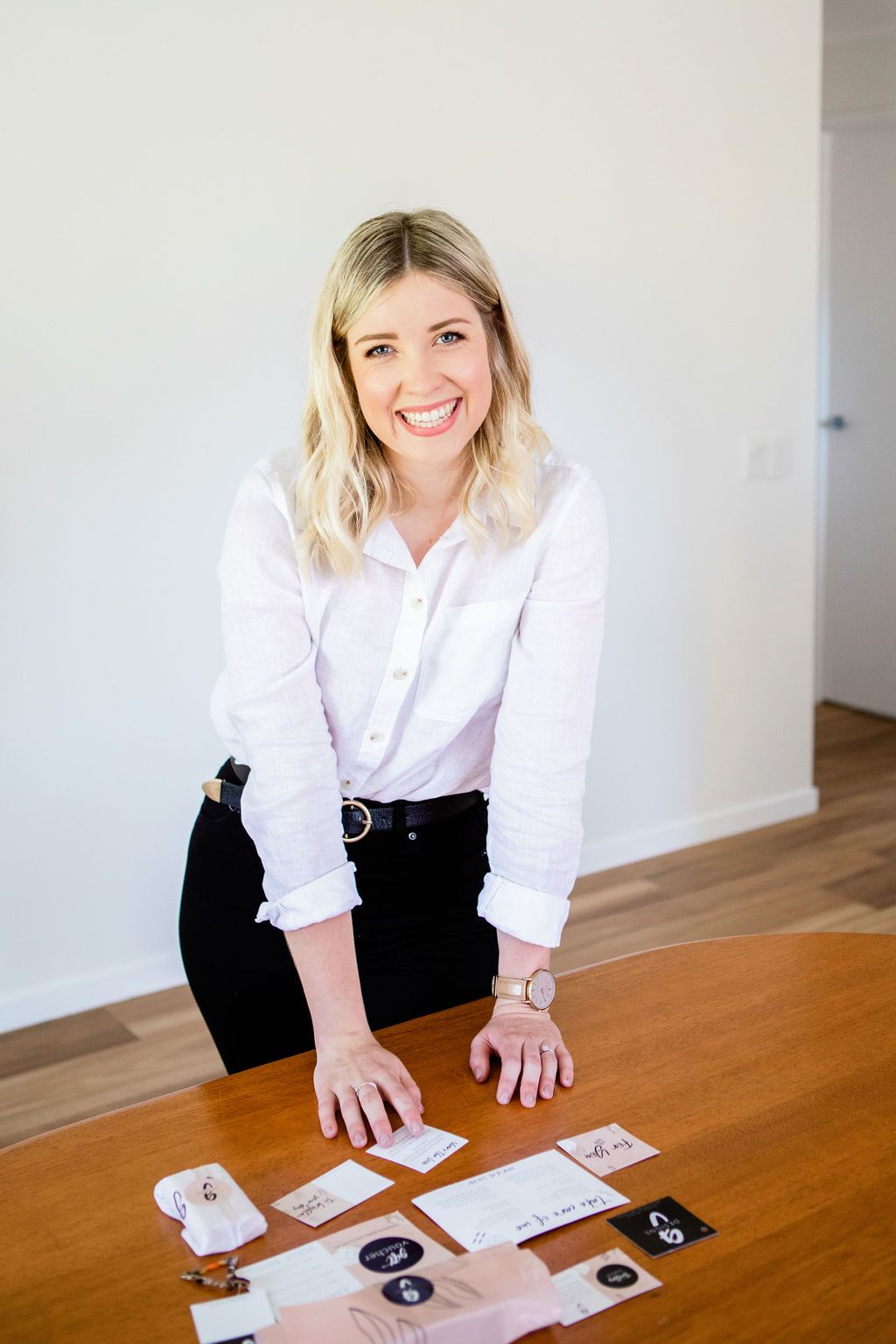 How and why did you start your brand?
I only started my freelance about 6 months ago, from my home office in the peak of Covid (crazy I know!). I am really passionate about graphic design especially for small businesses. I love making brands shine for who they are and what they do. I wanted my graphic design services to be more than a money exchange. I want to build lasting relationships.
What's your brand vision and why is it important to you?
My brand vision is to honestly help small businesses. So many small business do not have the time and sometimes the money to have amazing graphic design. That is what I am here for to take some of the pressure of being a business owner away by going above and beyond in doing what I love, so you can get back to focusing on doing what you love!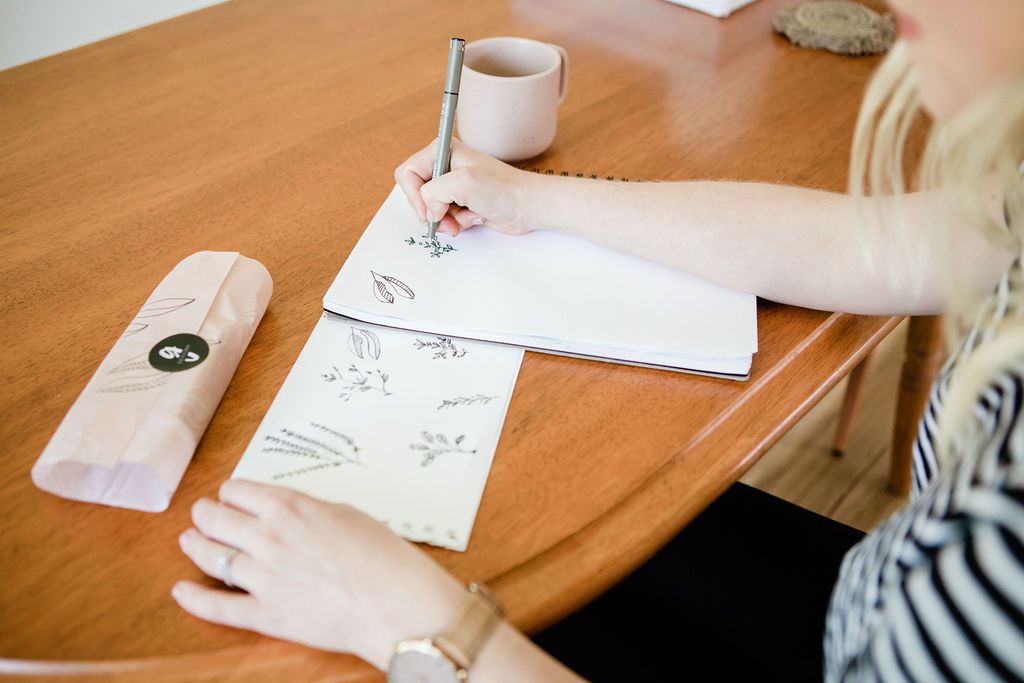 What's your design process like and where do you usually get inspiration?
When designing for a business, I like to get to know who they are and what their brand means to them. I like to get a mood board of ideas and words that might associate with the brand and their values. I also get inspiration from lots of amazing inspiration design websites such as designspiration.com and Behance.
What does visual storytelling mean to you?
I am a very visual person and visual learner. So I really appreciate when visual storytelling is done well. I also know it opens up for people to see things in a different way.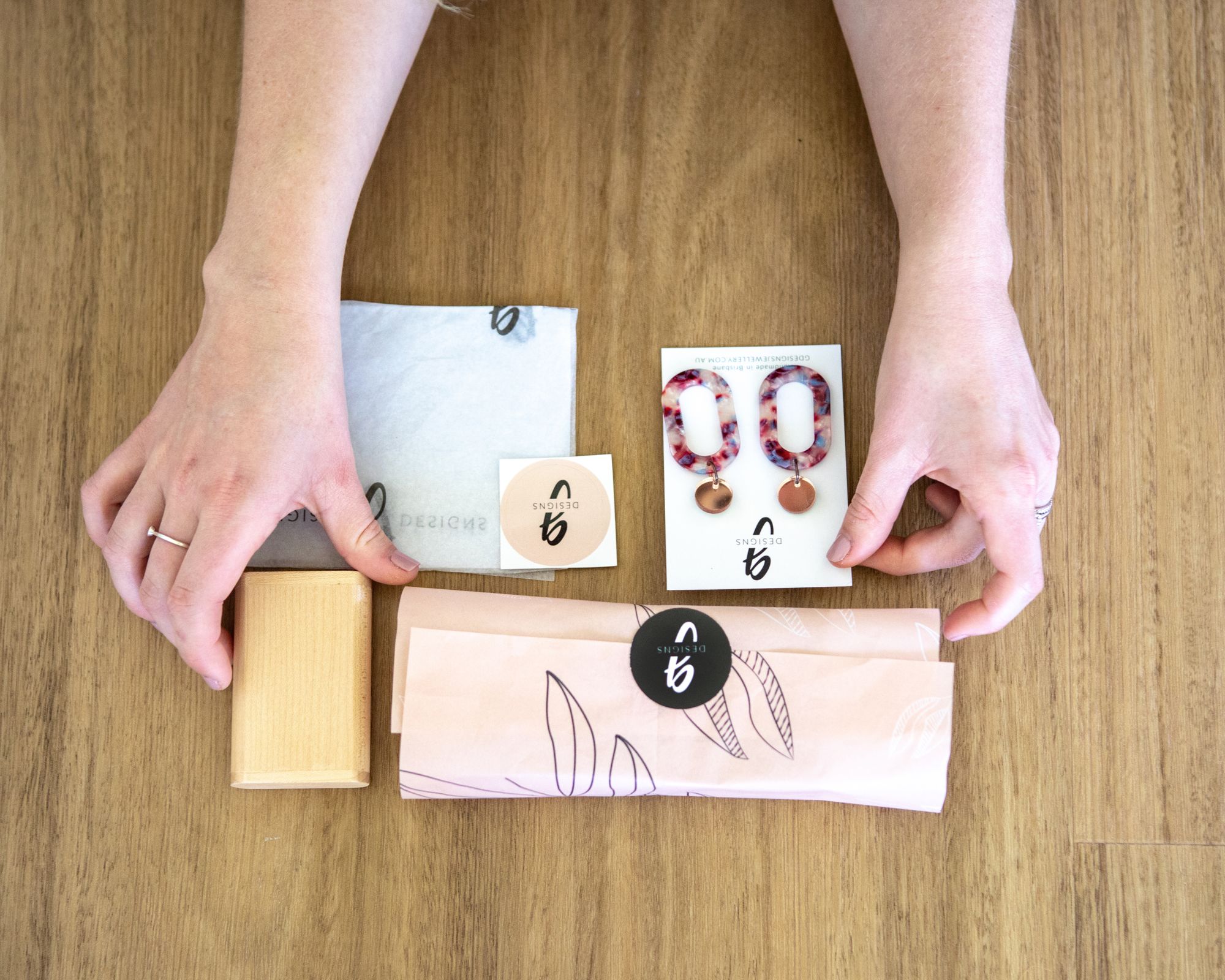 What qualities do you look for in a client or collaborator?
I look for clients who genuinely want the best for their business and are willing to  put in in the effort and thought into getting good result. As I said before, I want to build long term relationships with my clients, rather than just being in it for the money.
ABOUT THE COLLABORATION
Tell us a bit about your collaboration with GDesigns. What are their products and what kind of business do they run?
G Designs is a handmade jewellery business based in Brisbane, Queensland. Their  jellewery is beautiful and so well thought-out to be amazing.
How did you and GDesigns begin to work together?
I have known Gwenda for few years now and I know her work is beautiful. One day, we were talking about rebranding and I said let me help you. And so we began the next week.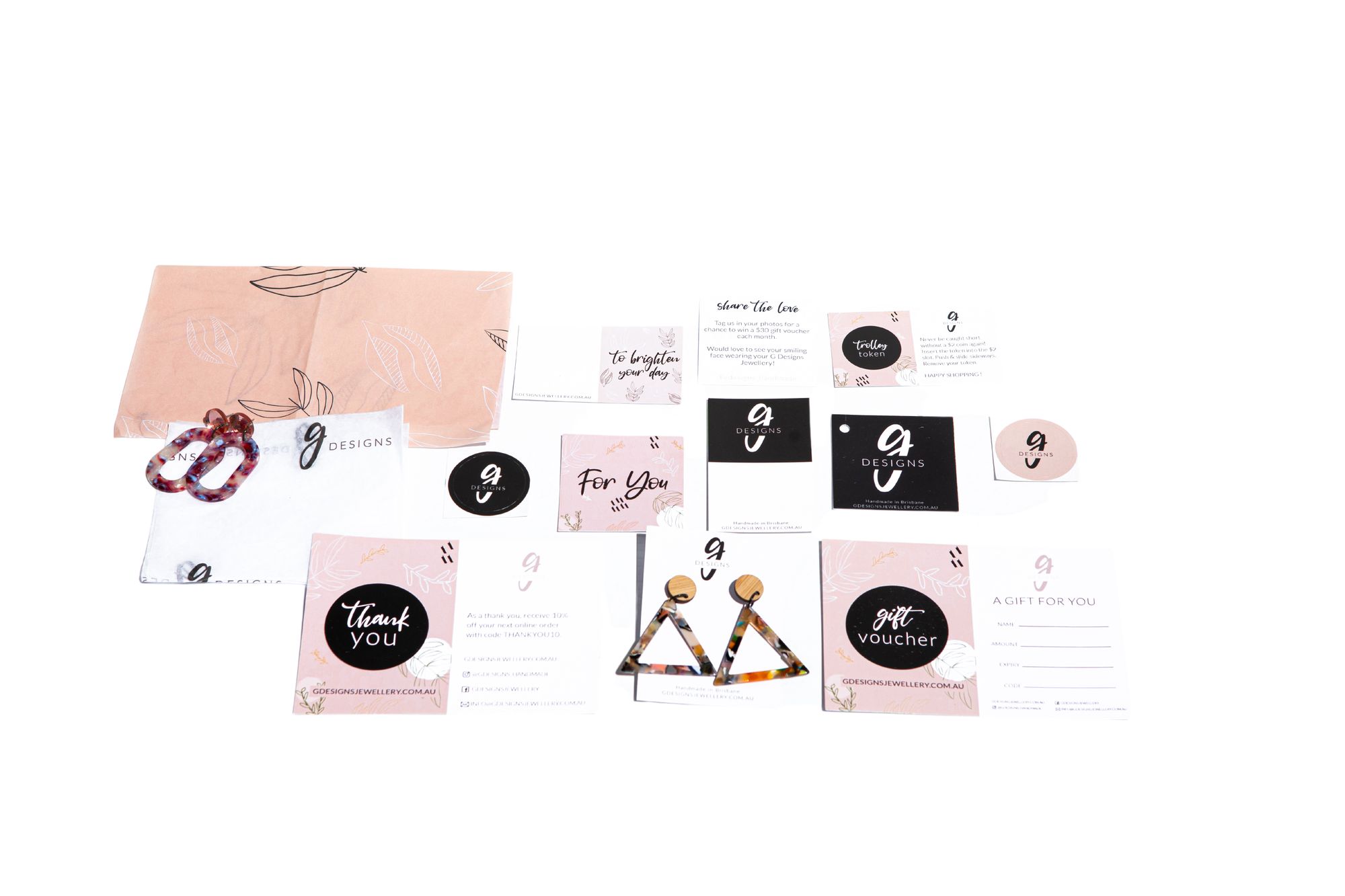 What inspires your designs for this collaboration?
The creativity and time that goes into making the jewellery for many women to enjoy, I wanted the jewellery to the be hero. And for the packaging and design to compliment it. This is why I created a classic black and white design and accompanied it with the blush florals. You will notice the florals are only used on things that do not display jewellery.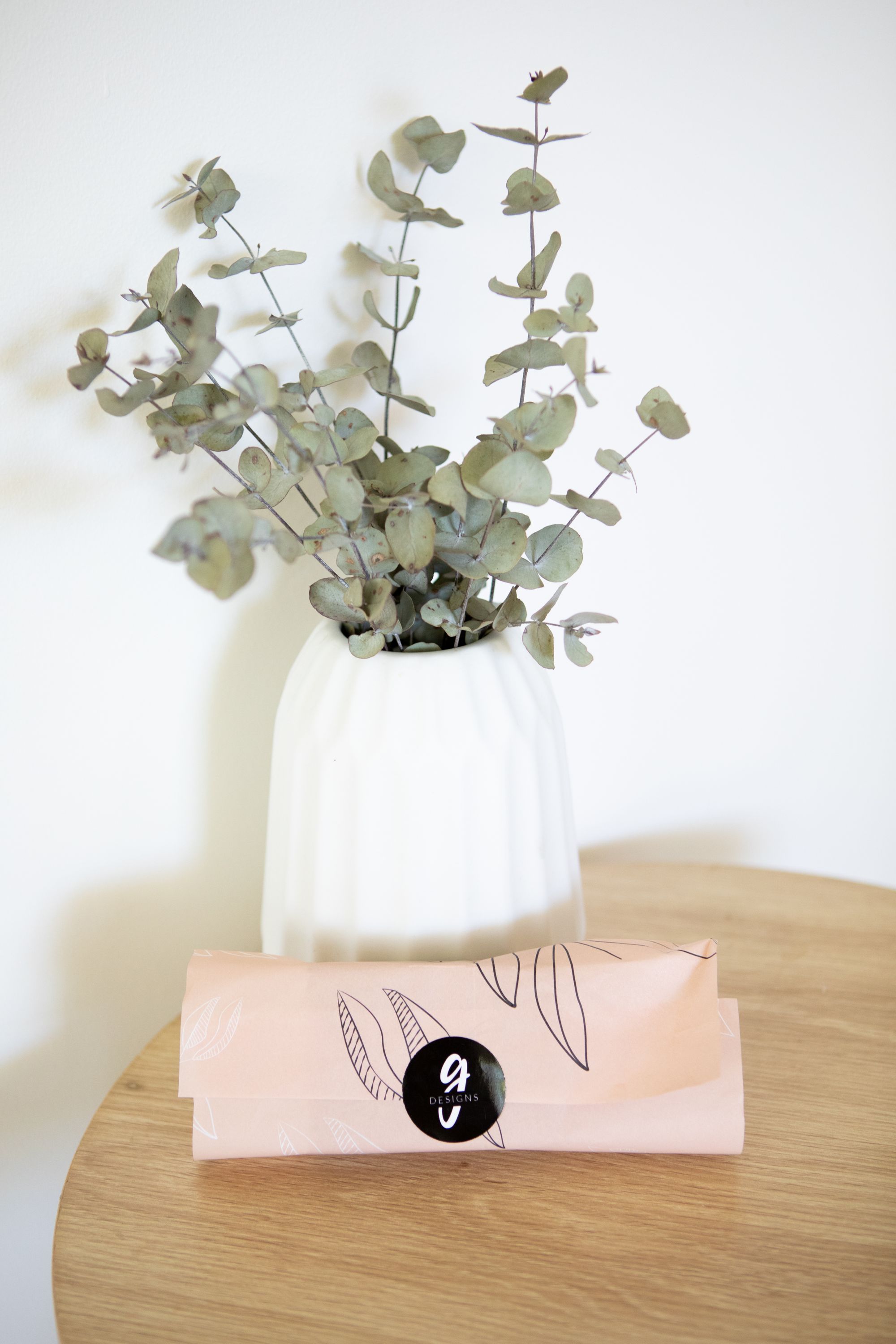 What was something that stands out about this collaboration for you?
For this tissue paper we spoke about florals, blush pink and black and white. G Designs wanted something timeless and feminine. In this I created the Hand drawn elements (florals) to display on the tissue paper to be set apart and unique from anything else. Like the jewellery that is made by G Design.
Why did you choose noissue for packaging? What products did you choose from our range?
Your tissue paper looks so amazing and very well presented. The tissue paper is used for wrapping the jewellery and sending it to customers. We also got stickers as well to compliment the tissue paper.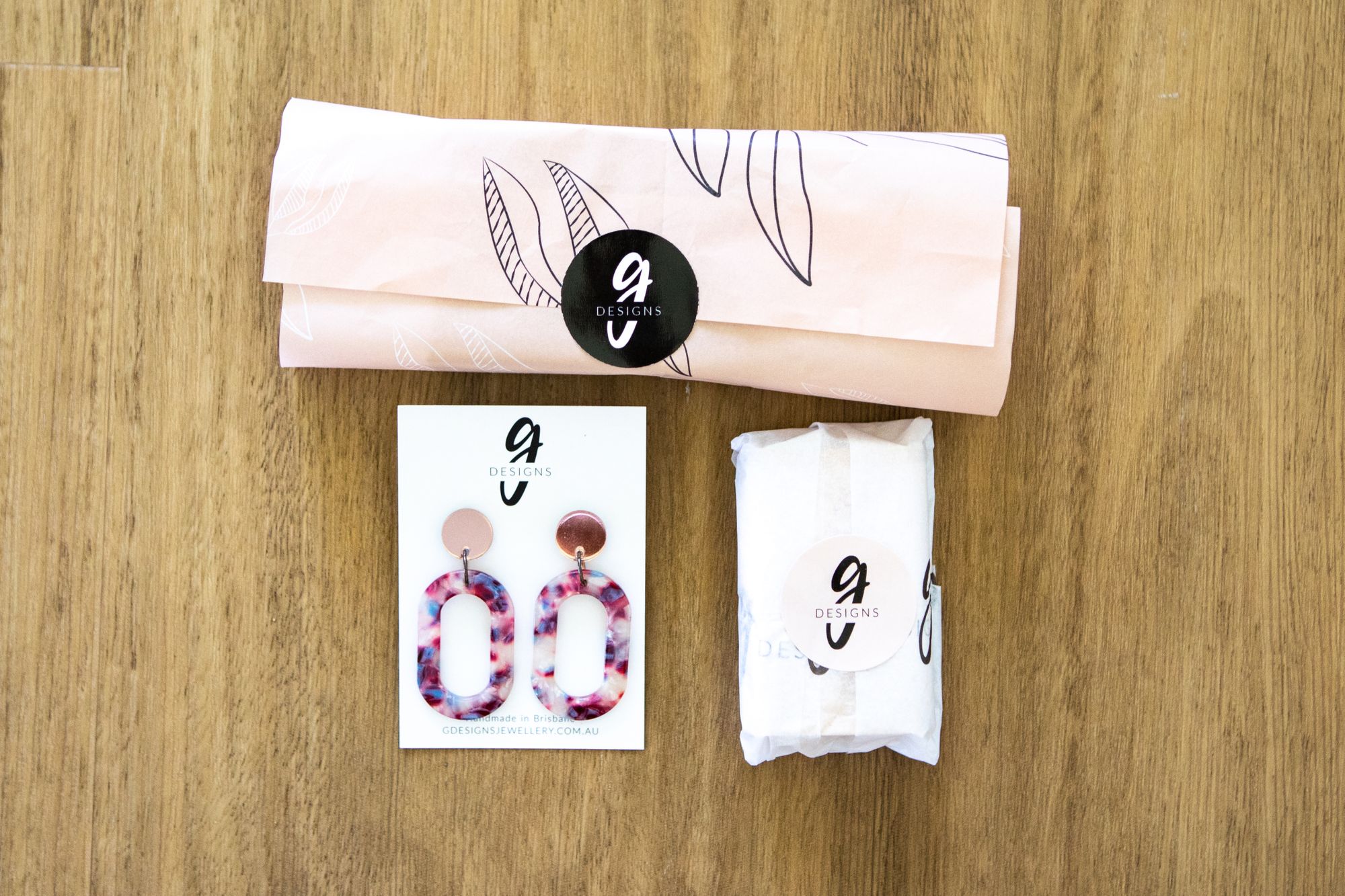 ---
Find more of Ainsley Jane and GDesigns here:
Ainsley Jane
Website: ainsleyjanedesigns.com
Instagram: @ainsleyjanedesigns_
GDesigns
Website: gdesignsjewellery.com.au
Instagram: @gdesigns_handmade