The COVID-19 pandemic has undoubtedly affected each of us in one way or another. For some, it has encouraged them to discover new hobbies and interests, with some even setting out to launch new businesses! Kate Lowney is one such example. In 2020, with the help of Alice Allum, a Creative and Kate's cousin, she launched a new cookie box business.
Kate worked as a pastry chef and has always had an affinity for finding the perfect chocolate chip cookie. During the 2020 holiday season, she decided to create homemade gifts for friends and family—this idea let to the creation Cookies by Kate was born.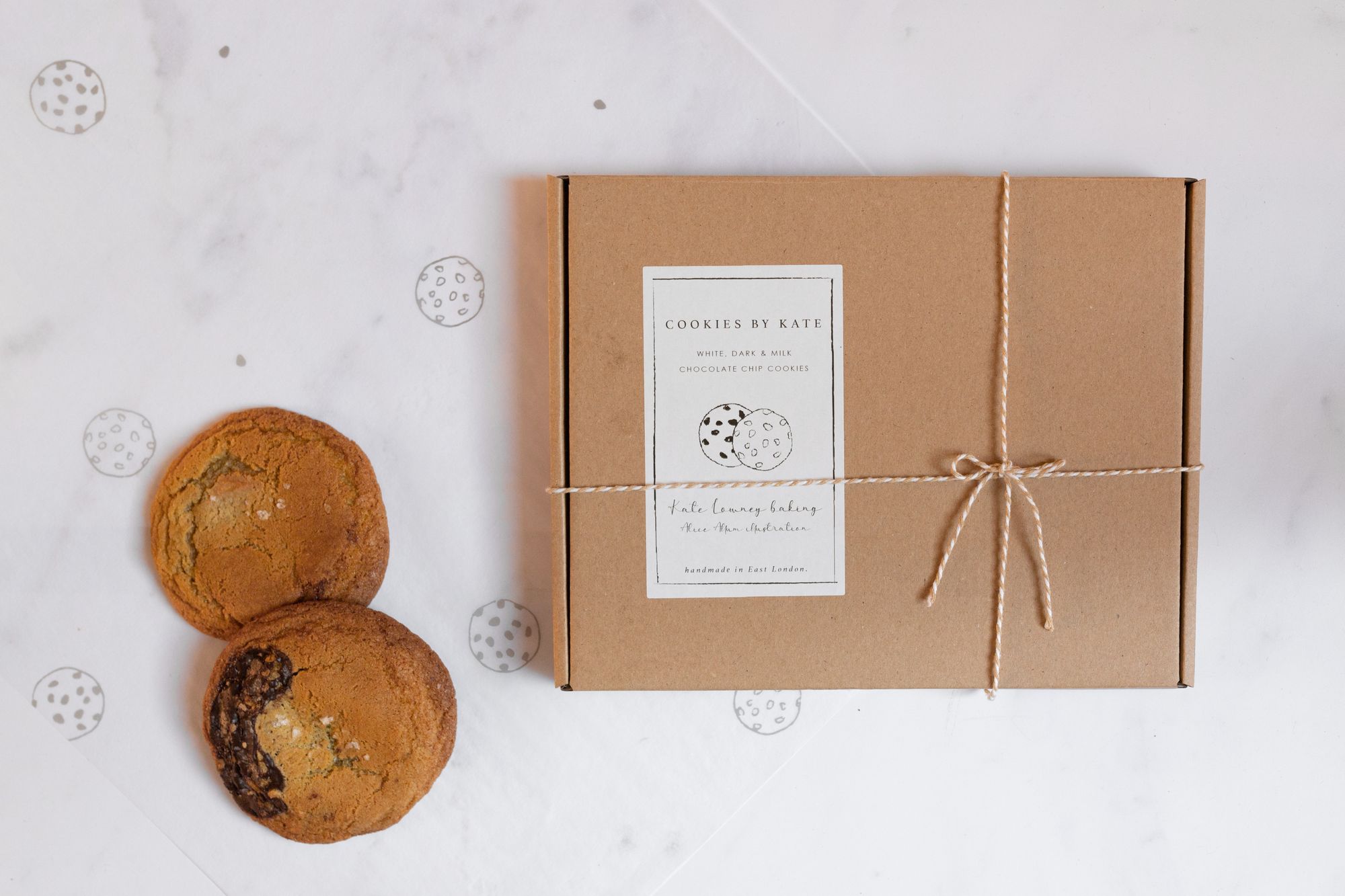 Cookies by Kate was born, not just during the holiday season, but also during a lockdown period in London. Amidst the restrictions and the difficulty of gathering with loved ones, Kate wanted to share a little bit of love for the holidays. Once she landed on the perfect recipe, she created a cookie box that could be popped in the post and fit through anyone's letterbox.
The search for a creative: closer than you think

Kate knew that as important as a yummy cookie recipe was, a yummy presentation of the package itself was just as essential. As the cookie packages would be shared as gifts, the branding and packaging needed to not only represent her brand, but guarantee an exciting experience. London is home to a number of amazing creatives, but for Kate, she had no difficulty in finding the right one.
Alice Allum currently works as a full time in-house surface pattern designer, but also likes to take on freelance work under Alice Allum Design. She has been based in London for 10 years, but has just moved back to the west country before Christmas, hoping to set up a new studio. She specializes in creating botanical paintings for her own collection of scarves and prints, but also really enjoys collaborating with other brands.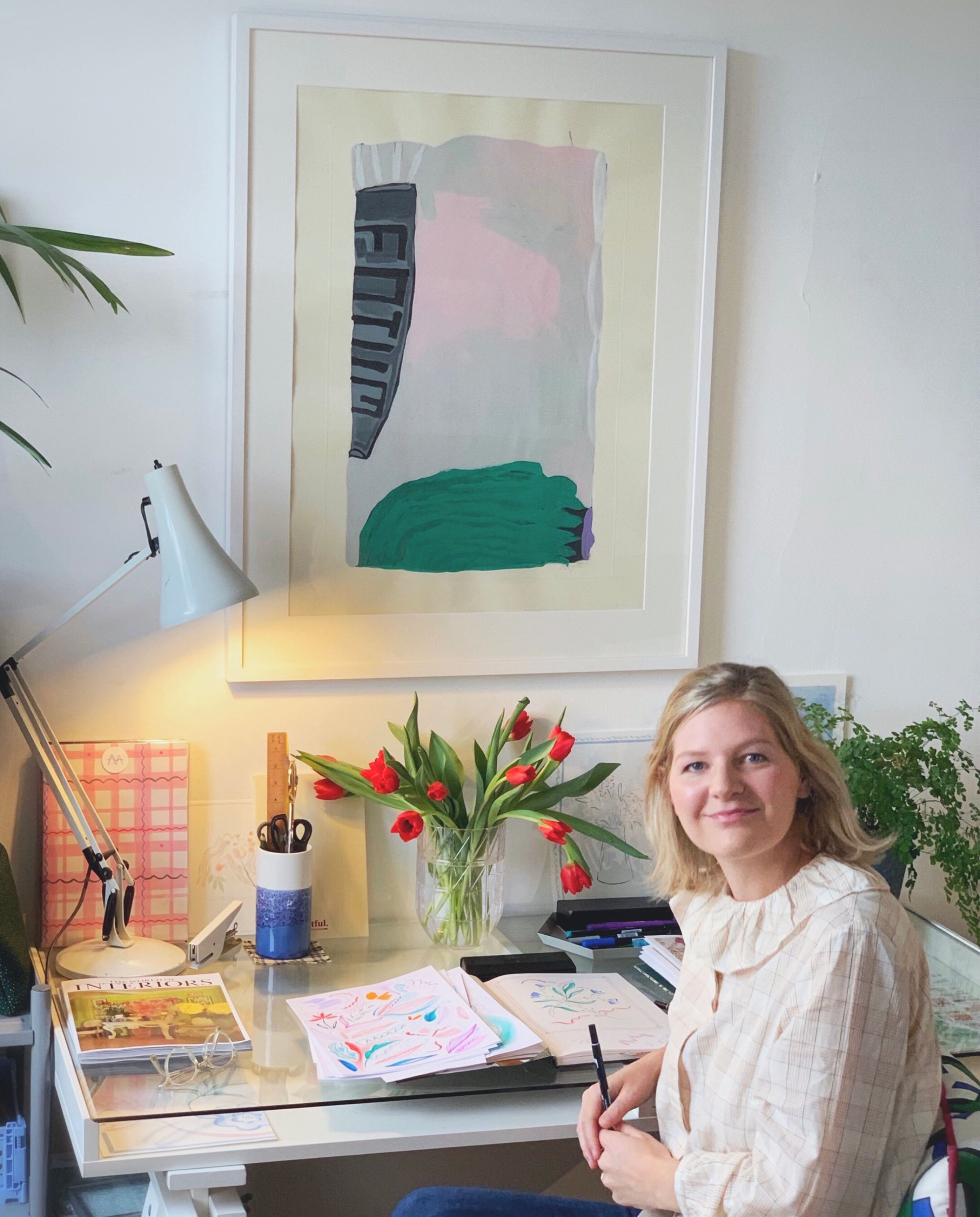 When choosing a creative to help bring Cookies by Kate to life, Kate had no hesitation in choosing Alice for the project. Kate and Alice are also cousins, so keeping the project within the family was an exciting no-brainer for both parties! Kate had full trust in Alice that she would be able to fully understand her vision and produce something truly lovely.
Kate says: "We were very close already, and so to work on this project together made it all the easier. I had a clear idea of what I wanted the design to look like and Alice was basically a mind reader and got it spot on with the cookie illustration for the tissue paper and the branding I used to create stickers for the boxes."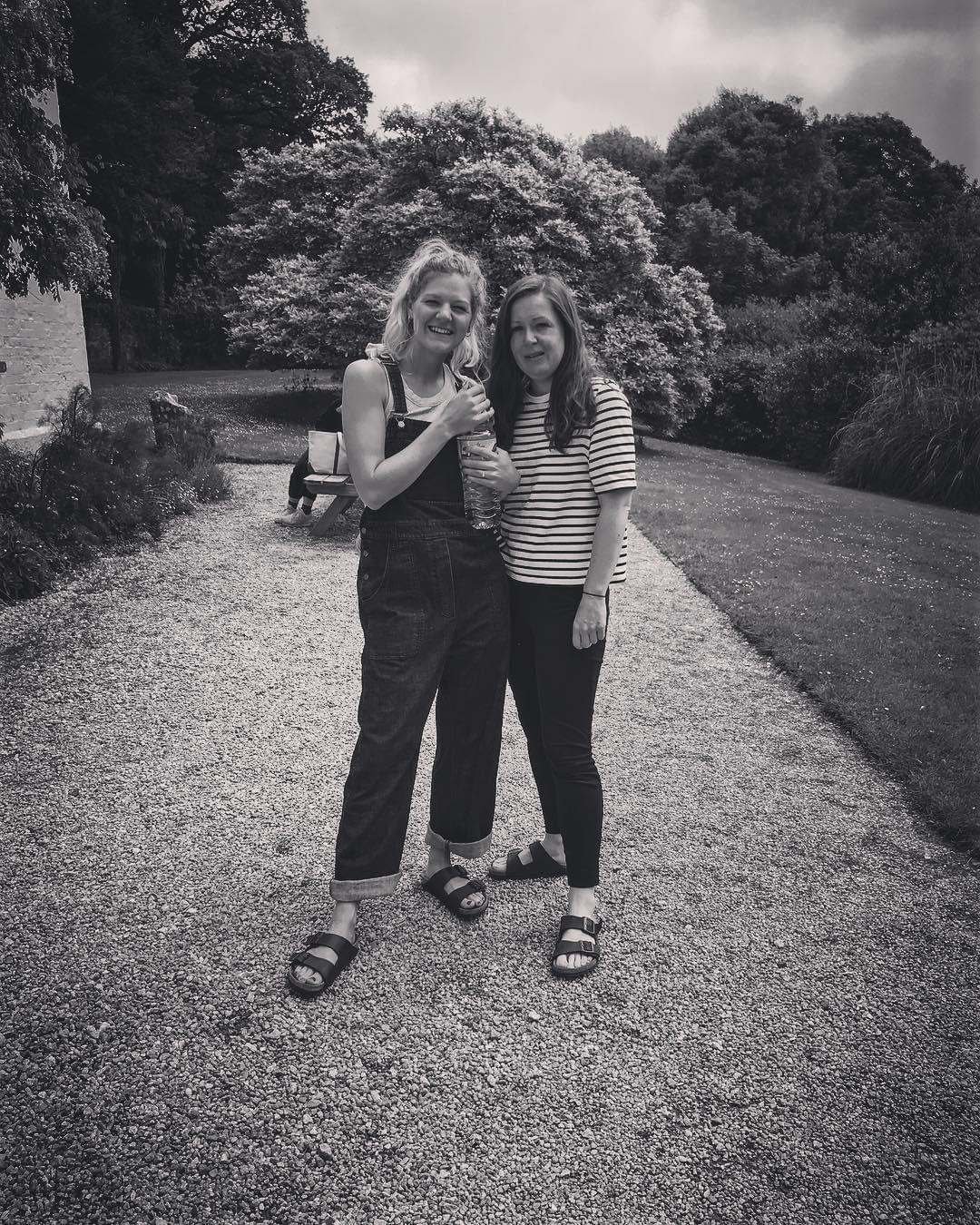 Crafting the perfect design
To get the ball rolling, Kate sent in inspirational pieces to help Alice get a feel of what she envisioned—the examples reflected everything from the desired type of design to the colour palette.
"Kate sent across a few initial images of the type of design she was interested in –a minimalist design with muted colours. From here Kate allowed me to have quite a bit of freedom in the design. I kept the cookie illustration simple and delicate to be sympathetic with the rest of the design materials Kate had chosen – brown box packaging and a classic red twine to finish." - Alice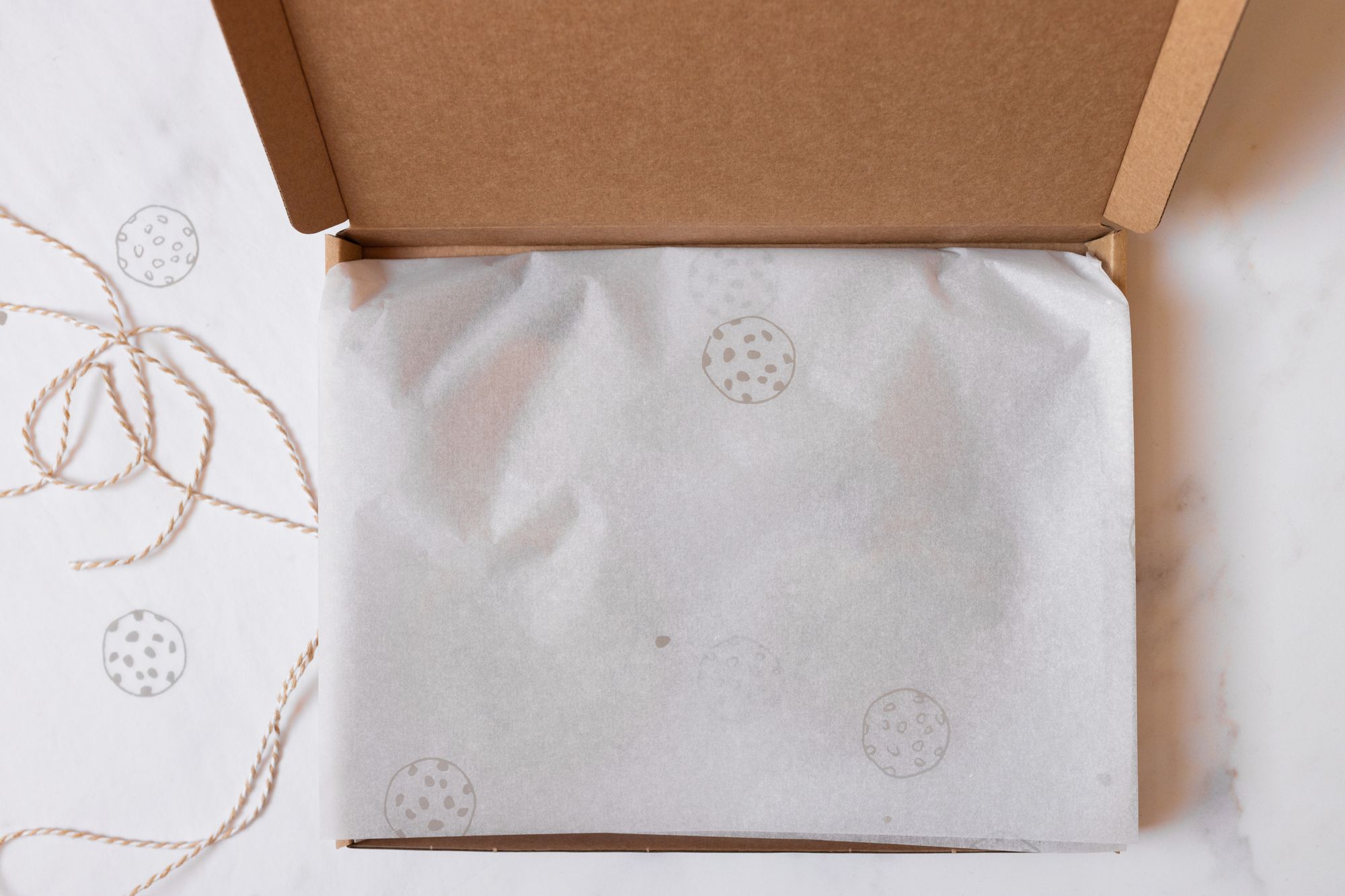 After finalizing the designs, the next step was to find the perfect supplier to bring the packaging to life. Low minimums were a must, as were sustainable elements, and of course, customization. After doing some research and talking through a couple different options, they both found noissue to be the perfect fit.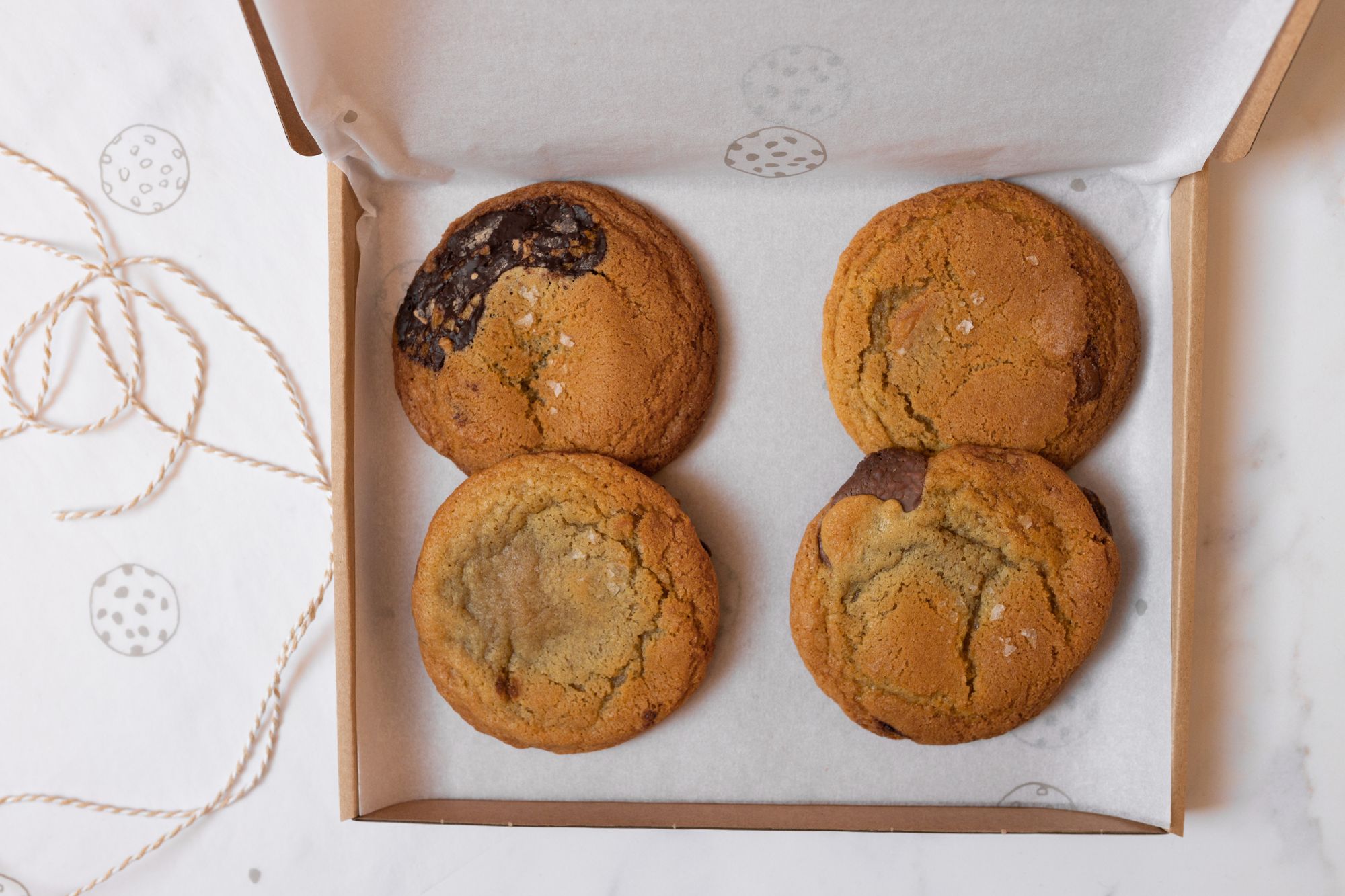 Alice and Kate both had such an enjoyable experience working together and couldn't help but share some few key aspects from the collaboration.
"It was an extremely fun project and made even more special to be able to work with Alice. The abundance of cookie baking and recipe testing was the only challenge! But I loved everything from the design process with Alice, sourcing the packaging, to people's reactions when they received the cookie boxes. Lockdown can be pretty tough, and this project has been a great distraction and also a fun creative outlet by combining a love for baking and photography, and making something memorable with my cousin." - Kate
Alice expresses: "I would highly recommend working on any project that involves delicious gooey cookies turning up at your door days before Christmas! I'd also highly recommend working with Kate, and I'm not just saying that because she's family!"
Check-out Kate's packaging process and Alice's designs in action here:
---
Find out more about Alice Allum Design and Kate Lowney here:
Alice Allum Design
Creative Profile: https://www.noissue.co/partners/creative-community/alice-allum-design
Website: https://www.aliceallumdesign.com/
Instagram: @aliceallumdesign
Kate Lowney
Website: https://www.katelowney.com/
Instagram: @katelowney