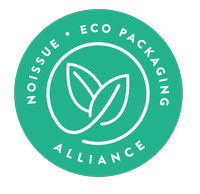 One thing customers stocked up on during the pandemic? Loungewear! With not much to do and nowhere to go, we can't hide the fact that we still want to look good (and be comfortable) in our most tired, unproductive days and nights.
Ad Astra understands that sentiment. From bridesmaid dresses and bridal shower gifts, Ad Astra started expanding to producing loungewear sets when the pandemic hit. Incorporating the same ethos for sustainability, they received a great response from customers who value style, comfort and love for Mother Earth.
"Our names are Maylynne Tilden and Alyson Morilla and we're the co-founders of Ad Astra the Label. We are based in Brooklyn, New York and cater to the modern bridal party, from dresses to gifting, with sustainability at our core through both our styling and practices. The name of our brand comes from the Italian saying 'per aspera ad astra' which translates to 'through hardships to the stars.' We loved the encouraging sentiment of the celestial motto, which we definitely needed this year!"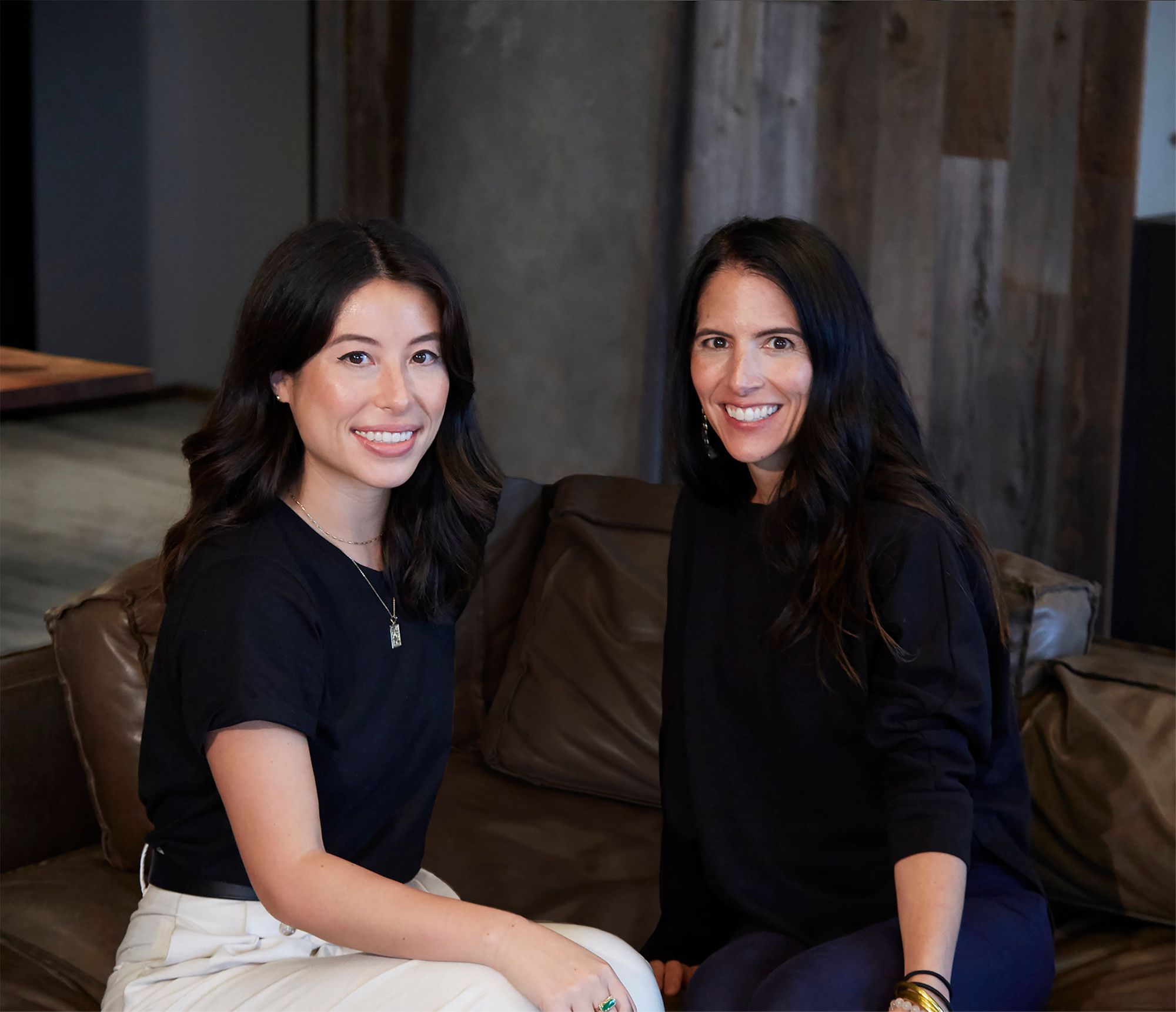 While Maylynne was planning her wedding, she found it surprisingly hard to find modern bridesmaid dresses and bridal party gifts that people would want to keep. Alyson had custom bridesmaid dresses made for her wedding and so she ended up doing the same.
"Bridesmaid dresses are notorious for being worn only once and that sparked the challenge of how can we change that. We wanted to design a collection of dresses and gifts that are created thoughtfully and made to last in both style and materials. With weddings slowing down since the beginning of 2020, we shifted our focus onto the lounge and gifting collection. We've had a great response so far and are excited to continue our loungewear, but also launch our bridesmaid dresses later in 2021."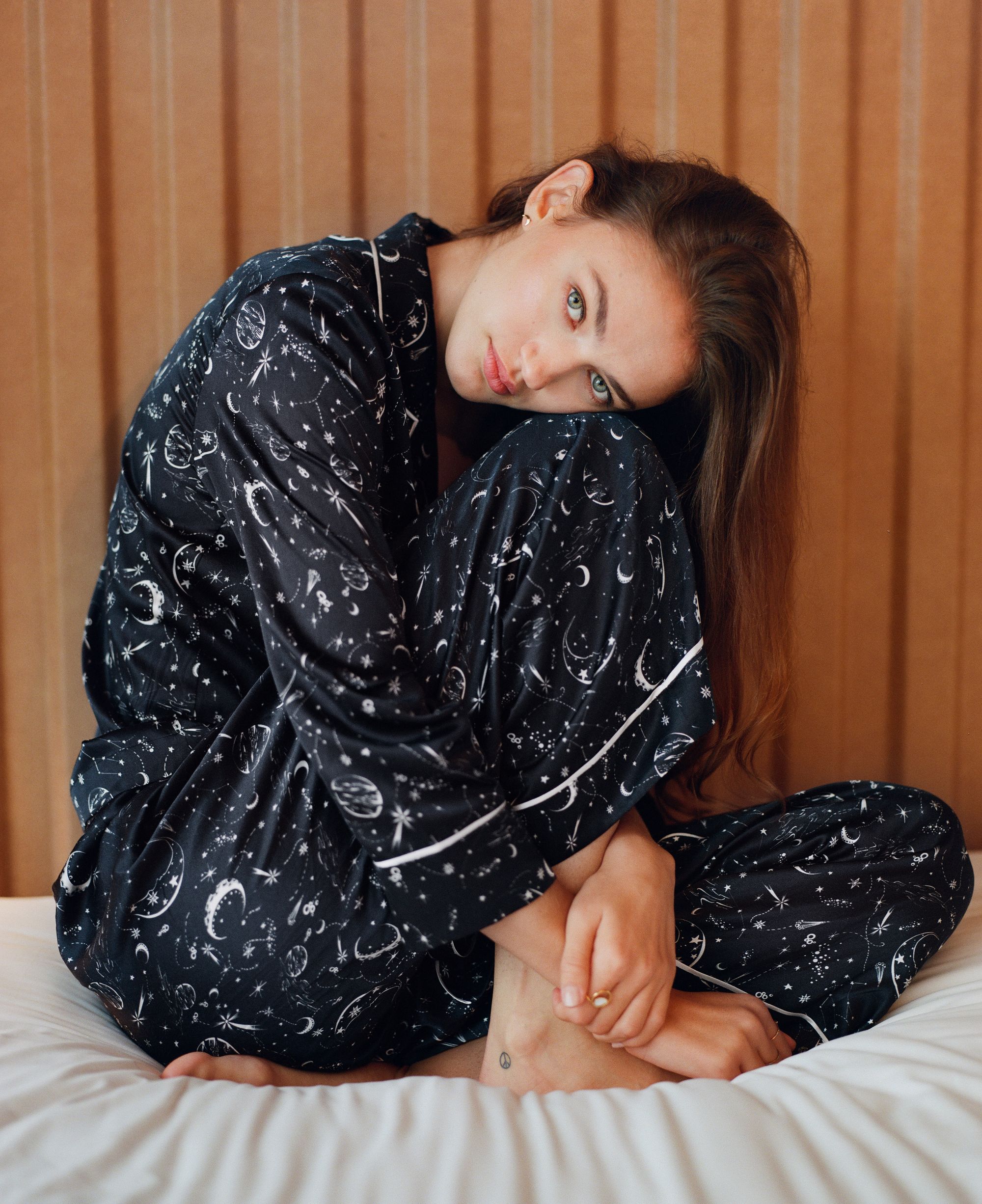 "Our vision is to deliver sustainable womenswear and create pieces our customer will want to wear every day and night. There's a lot of waste that still needs to be addressed in our industry, particularly in the wedding portion of fashion, and we want to show you don't have to compromise style while respecting Mother Nature."
The pandemic was definitely a challenge for Ad Astra. It greatly affected their supply chains as they were trying to launch, and the factory they were working with unexpectedly closed down right before starting their production.
"We were disheartened, but as business owners we had to remain flexible and problem solve so we reached out to another factory we worked with previously and have a great relationship with. Thankfully they were willing to take on our brand and did a fantastic job producing our product. It was a blessing in disguise and was our first major lesson in rolling with the punches!"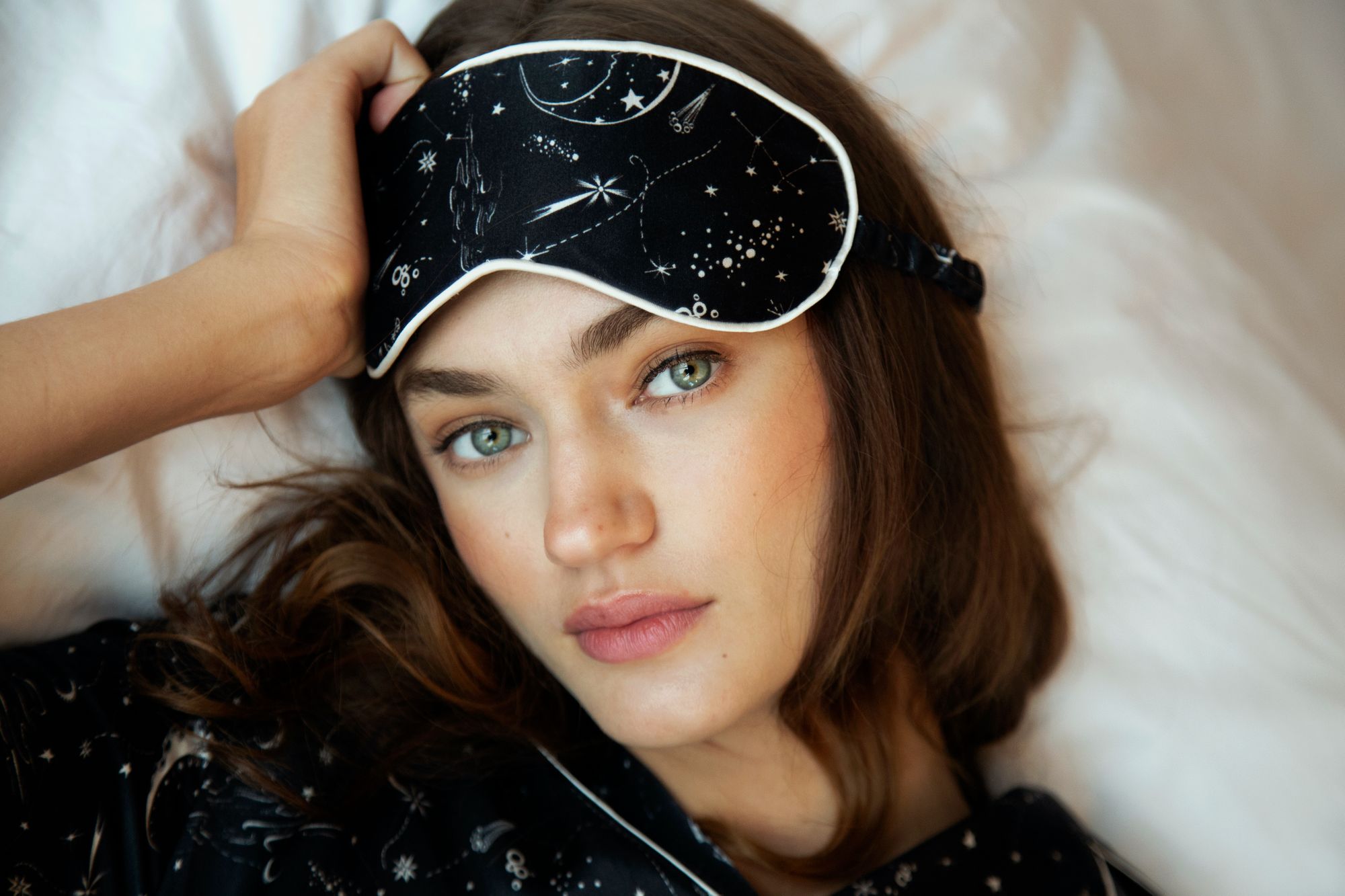 Their advice for future designers who want to start their own brands? Have clear vision of your customer to help you in decision making.
"We wanted to attract a customer who would care about our sustainable practices. In turn that helps us to decide which suppliers to work with and pushes us to ask what other sustainable steps we can take. It also focuses our design decisions, constantly asking ourselves 'would this woman like this, would she find value in this?'."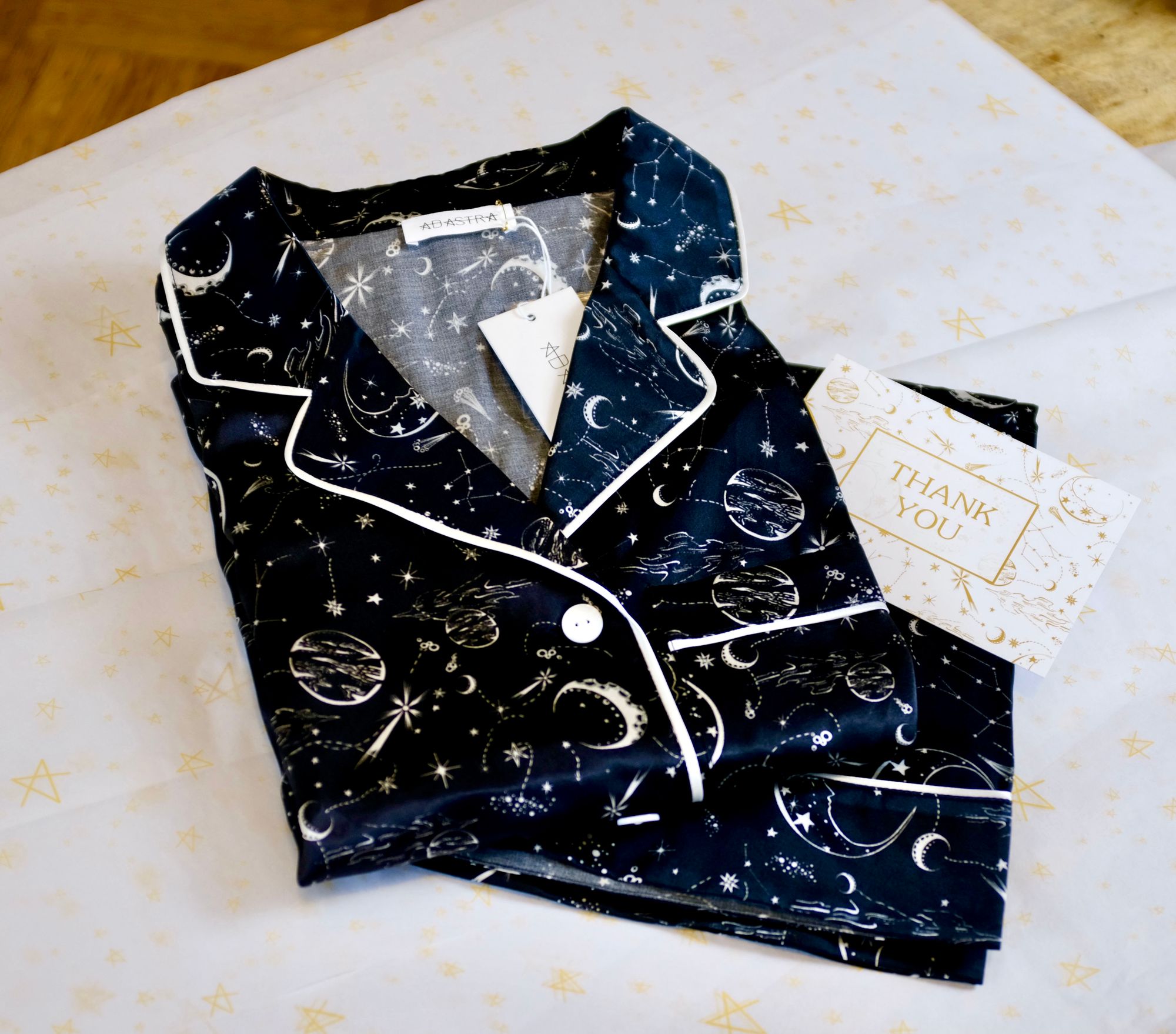 Alyson and Maylynne are inspired by vintage tears, silhouettes, and icons. And they stand out for looking at fashion as relevant statement pieces for whatever year it may be.
"Lauren Hutton with her enduring style is always a great reference. At the moment, the 1930s and '70s in particular are great eras for our lounge collection inspiration. They knew how to unwind in style back then and totally the exude the look of lux lounge.
Being that both of us have worked in the fashion industry for years and designed for different tiers of the market, we were tired of seeing products that were made to be relevant for only a season or two. We truly want to provide items that our customers will want to keep forever (but that won't stay on the planet forever). Our experience in the industry also helps us make sure the fit and construction of our products are executed as best as possible."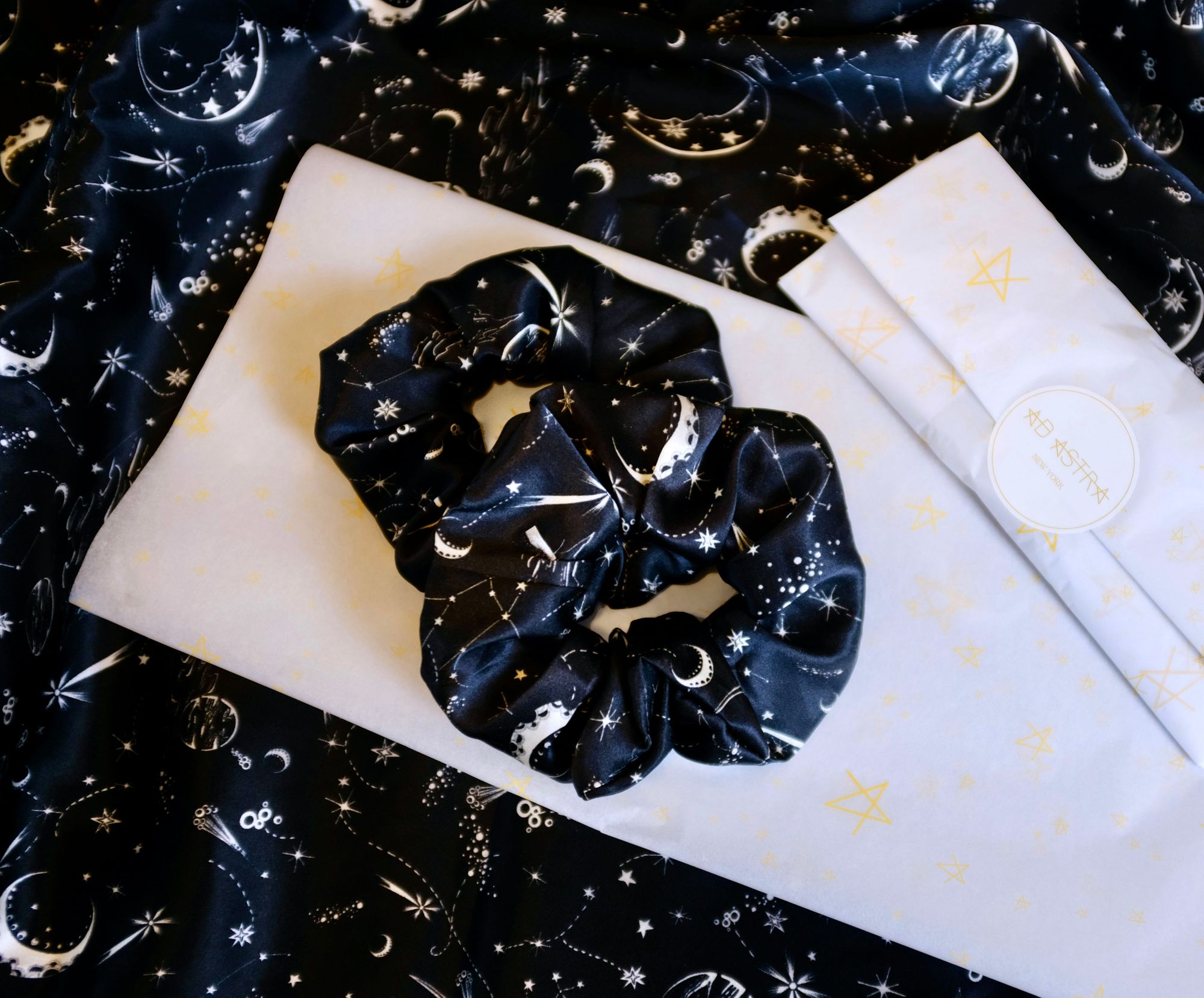 QUICK Q&A!
What's one piece of clothing (from your collection) that you wished everyone could have in their closet and why?
Our Carina Pajama Set! I only started wearing matching pajama sets a few years ago and I wish I started earlier. There's something so nice about waking up and feeling put together even if you're just lounging about in PJs. Our set is in a super soft silk cotton satin and our print was designed in house, which we think really sets it apart. The print was inspired by vintage tarot art and antique astronomy prints, so we like to think each piece of this collection brings a bit a magic with it.
What's your best customer story?
One of our customers ordered our Selena Sleep Mask, which is filled with organic French lavender, for his sister. She has two little ones and he wanted to gift her something to help for sleep. We love hearing the reason behind the gifts, especially knowing our mask might bring some needed sweet dreams.
Who do you think is doing great creative work in the fashion industry at the moment?
Stella McCartney has always been an inspiration not just in her designs but also dedication to ethical practices. She was at the forefront of finding alternatives for leather and using eco-friendly materials. Her innovation in combination with her vision makes her a real trailblazer for the industry.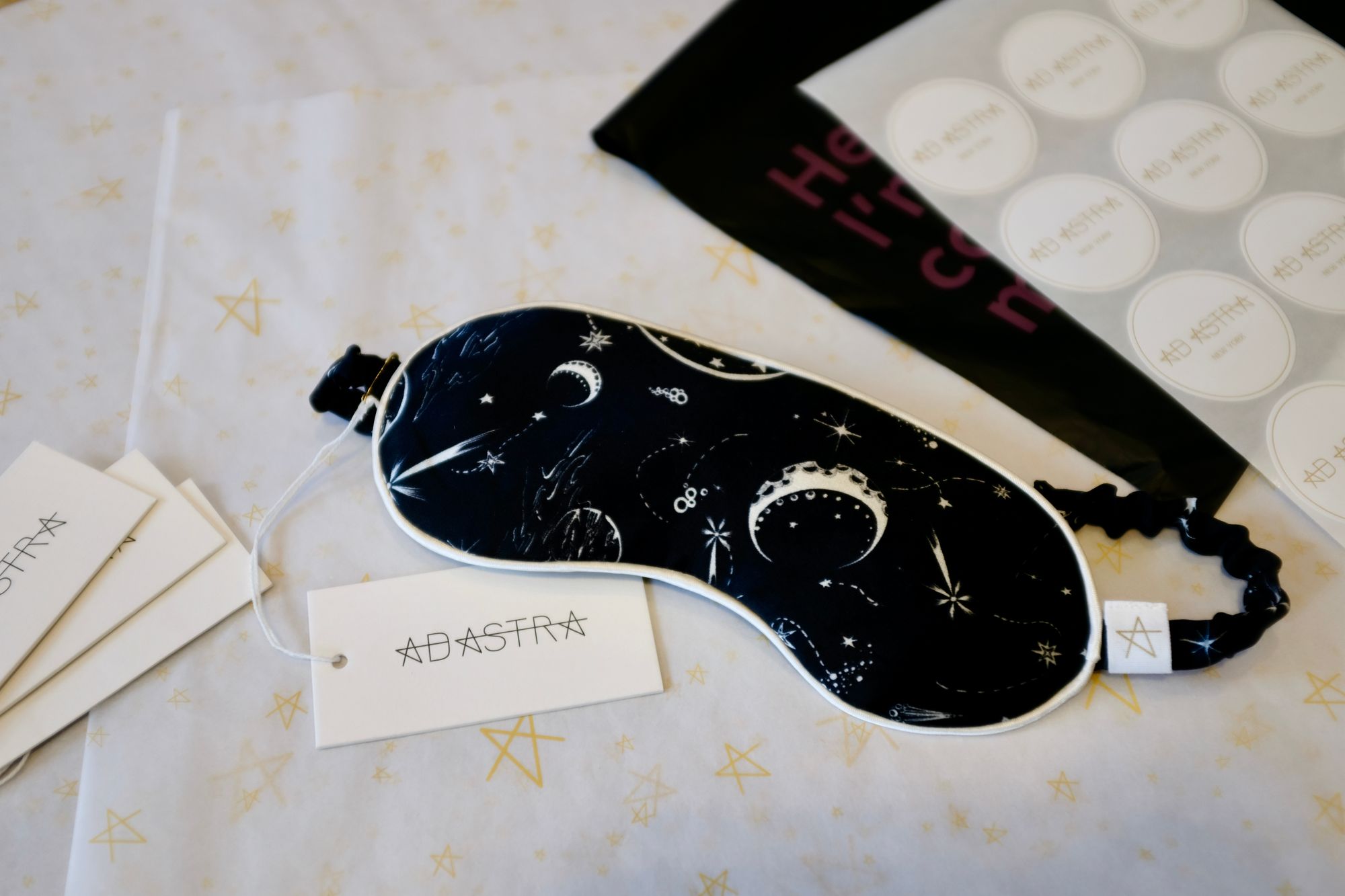 With sustainability at their forefront, Ad Astra has decided to take steps in lowering their environmental footprint and started incorporating eco-friendly practices in their and packaging and shipping.
"Sustainability is so key in our decision making day-to-day and where we see our brand going. We believe every small choice adds up and every step we can make to incorporate eco-friendly practices, from using natural fibers to our noissue packaging, can make a big impact in the end. We love the growing awareness and effort in sustainability in the fashion industry the last few years and look forward to seeing how that grows!
The packaging was a priority for us to rethink as it's a part of fashion that needs revamping. Not just what the orders come in, but also how our production is transported. We ask our factory for the least amount of plastic possible to safely transport our items and also try to limit our shipments back and forth to what is essential to help lower our carbon footprint. We were so happy to find noissue that could do custom packaging with the environment in mind. We like to engage our customers about our practices on Instagram and our site and hope it sparks conversation around sustainability!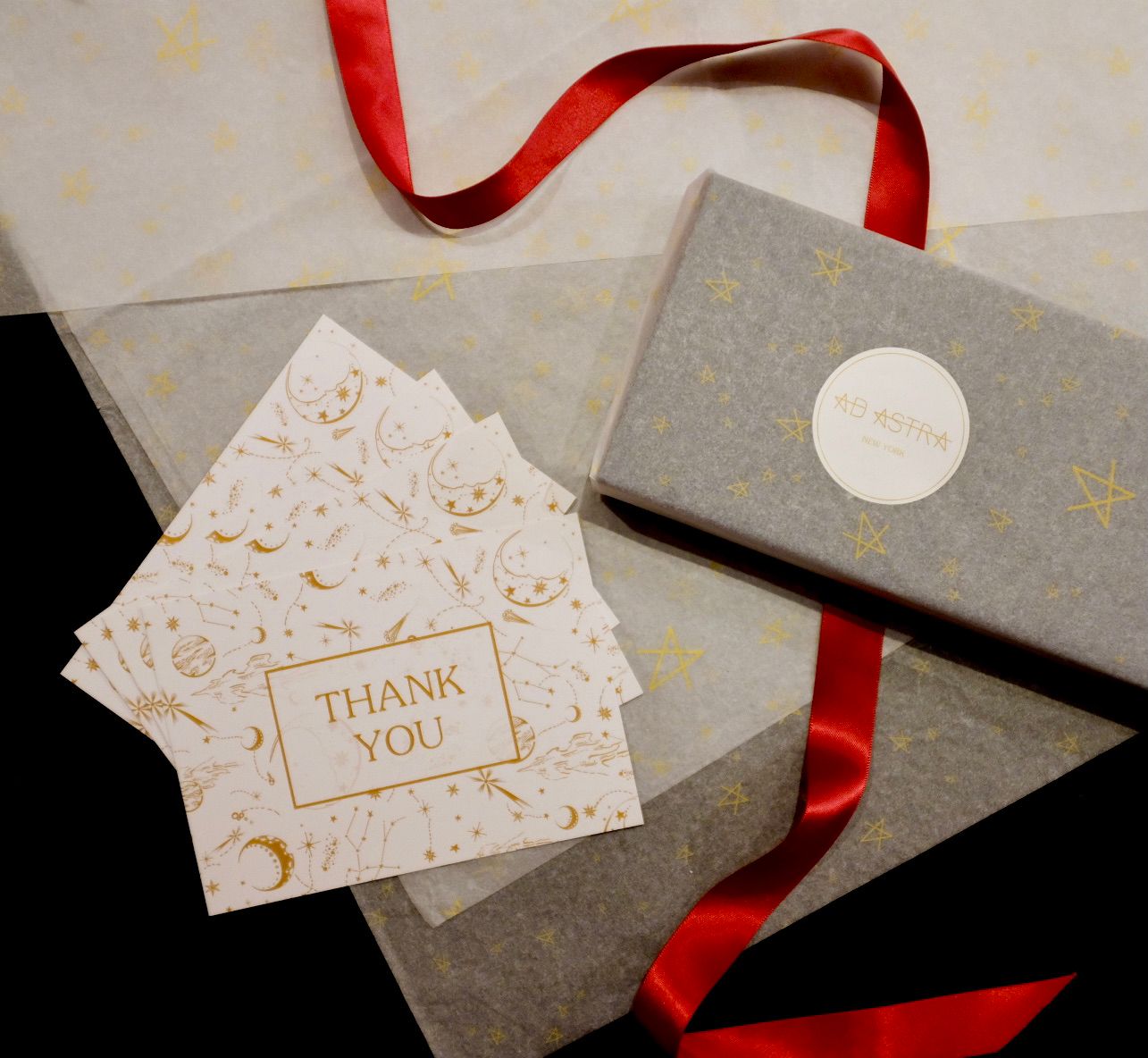 The feeling of our brand extends so much beyond the product itself and that includes the experience our packaging provides the customer. Like our product, we wanted to make sure our custom packaging was thoughtful and conveyed the feeling of a bit of magic that we hope our items do.
After doing research into eco-friendly packaging options, we loved how easy it was to customize our packaging and incorporate our logo on the noissue site. The low minimums on orders is very small-business friendly, which is important when you're just starting up. The design process was straightforward and we appreciated the customer service during the whole order process to make sure we got exactly what we wanted."
---
Find more of Ad Astra here:
Website: adastrathelabel.com
Instagram: @adastra_thelabel
Like this story? Tell us yours! Share your brand story and love for your custom packaging and get a chance to be featured on the wrap! If you're a noissue customer and are interested, you can join the Eco Packaging Alliance by clicking here and emailing us your story at ecoalliance@noissue.co!