When Art and Work collide and create a blend of wonderful creatives that understand how to work with both complex and straightforward brands, know how to power up creativity and produce bold, beautiful branding while smiling and having a great time, you know you've hit the jackpot!
Founded by Claudio Kirac and Paul Bow, Art-Work (or AW for short), stems from a belief in doing good work with good people. They are a multidisciplinary creative agency that works across branding, photography and design.
They work with people and companies who share their values. And smile regularly for longer life. Read on as we chat to the team behind Art-Work as they tell us more of their creative studio and fun collaboration with Foliar.
ABOUT OUR CREATIVE
Tell us a bit about yourself and your team.
Art-Work is a multidisciplinary creative agency specializing in branding, photography, art and design. Our studio is based in Mermaid Beach on the Gold Coast, but our team stretches into Northern NSW and we work with companies from all over Australia.
As Art-Work's Senior Designer, my role is to assist our Creative Director in ensuring the vision for our projects translates successfully across all touchpoints. I work closely with our design team and clients to ensure we develop outcomes that not only look beautiful, but help our clients drive their brand and marketing goals.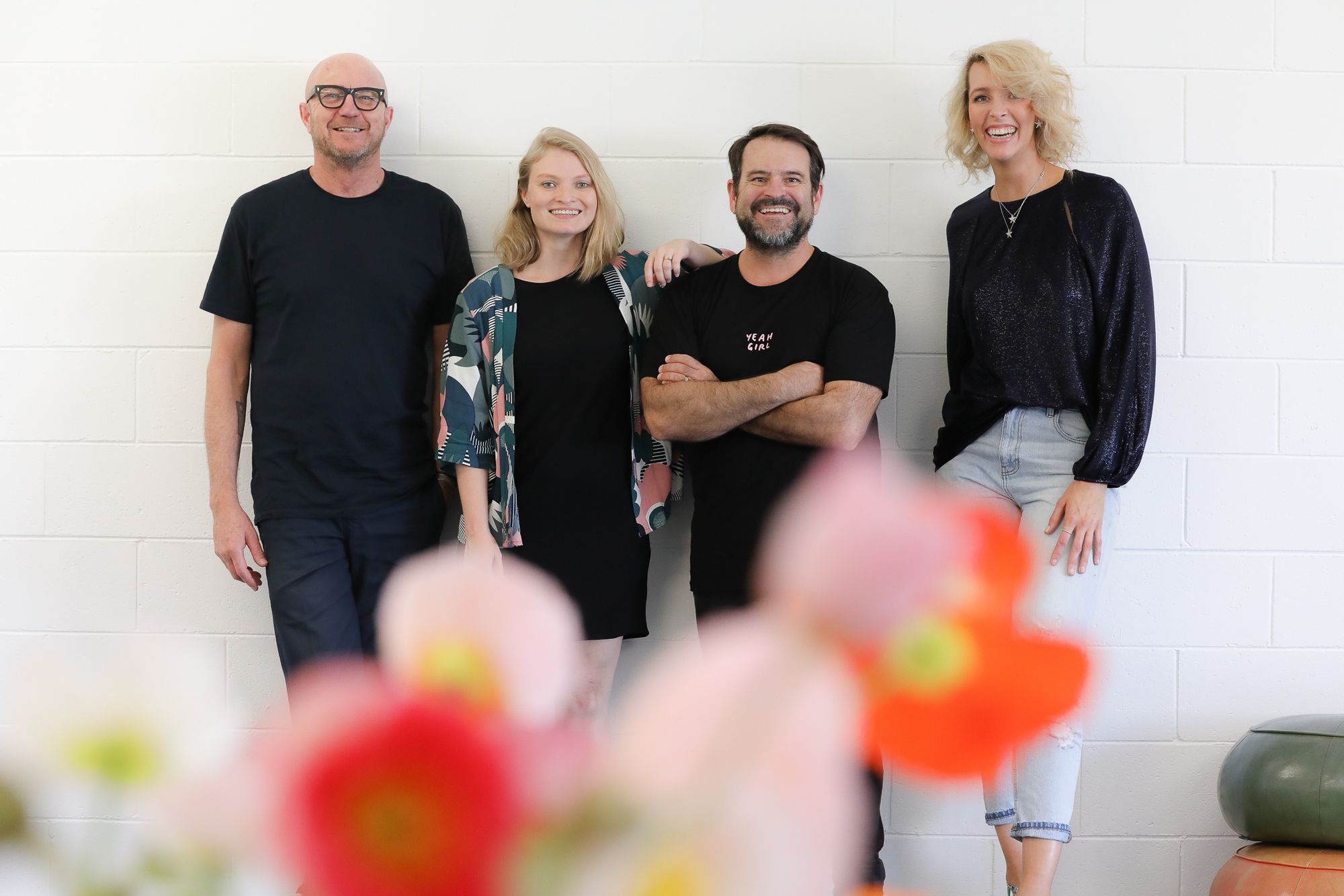 How and why did you start your brand?
Art-Work was founded in 2010 by Creative Director Claudio Kirac and Managing Director Paul Bow. We often joke that AW is a love affair between "art" and "work; Claudio bringing the creative edge and Paul bringing his extensive business knowhow.
Claudio and Paul saw great opportunities to blend their two complementary passions, and hence Art-Work was born – the perfect blend of creativity and business.
Their mutual love for the fashion and surf industries saw AW initially working heavily in these spaces. Over the years, as the brand and team has grown, we've extended into other industries, but never forget our roots.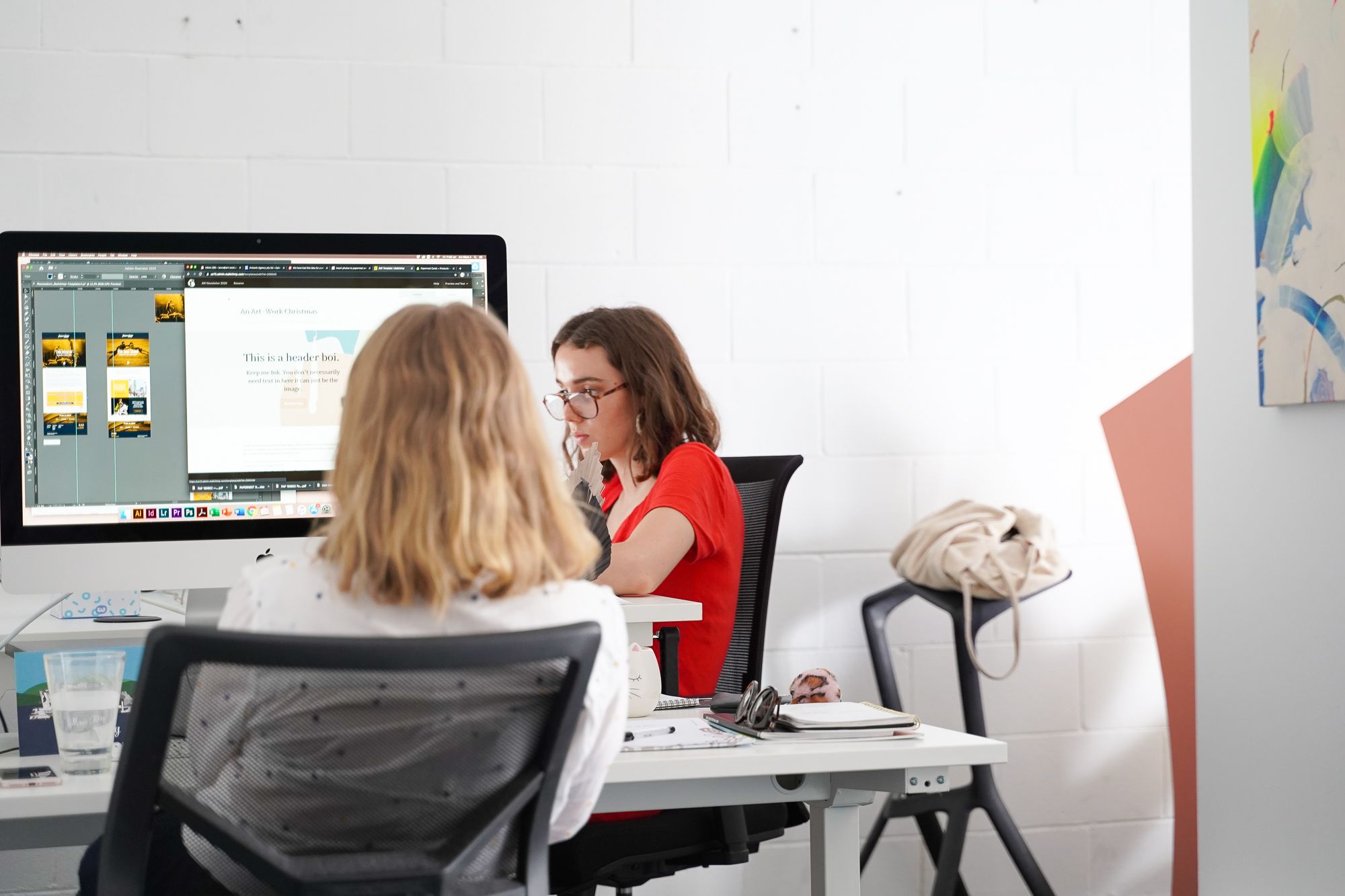 What's your brand vision and why is this important to you?
Our vision as a company is to do good work with good people. We strive to come to work and be happy, fulfilled and creative. We aim to do this by nurturing our team's diverse creative talents through flexibility, support and always trying to ensure a balance of project and client mix across all our team. Plus regular Friday gin sessions and the odd family long lunch.
At the end of the day, our motto is "where creativity comes to work". We want to build an environment where our team can bring their best creative selves together, everyday.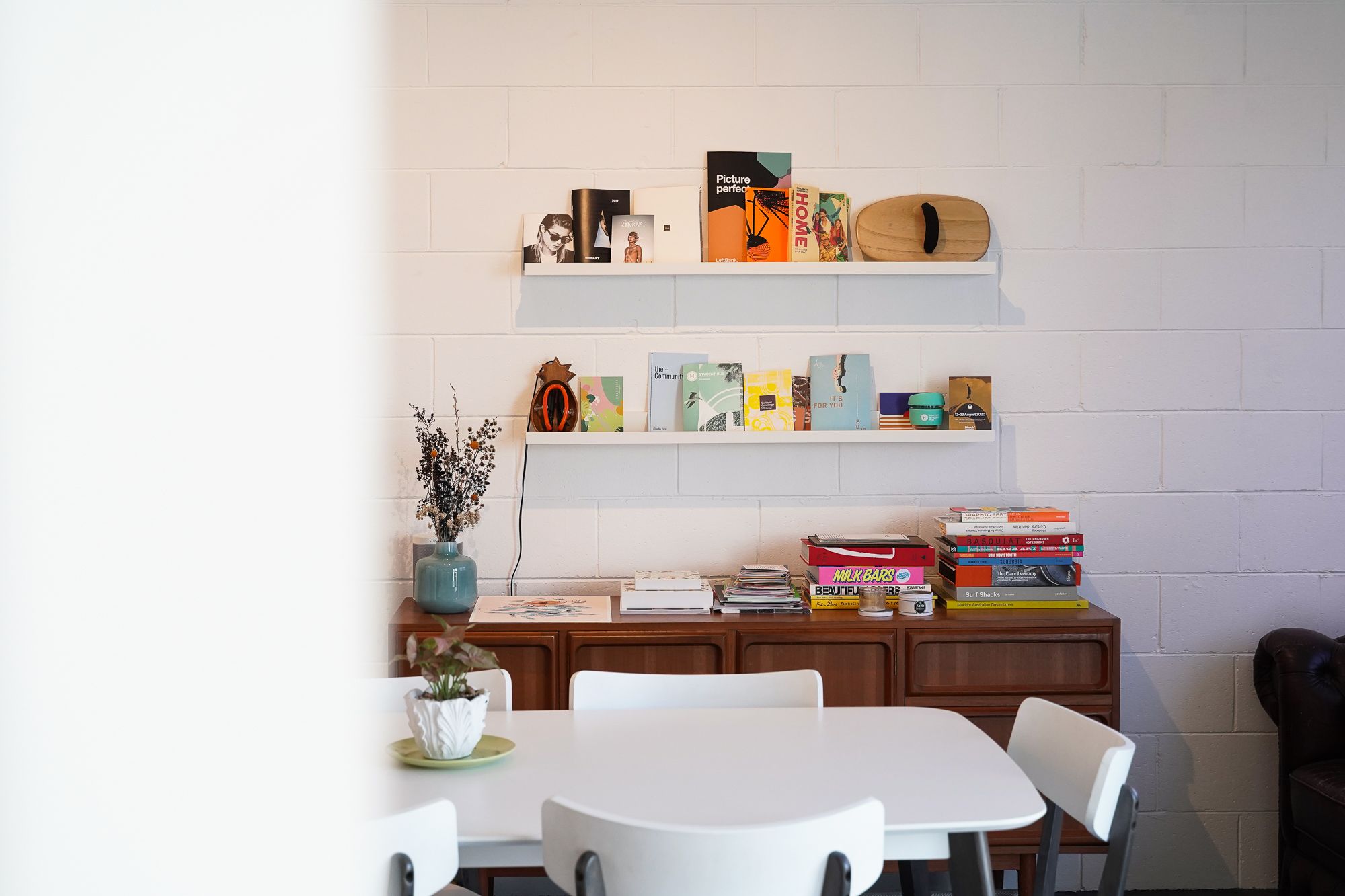 What's your design process like and where do you usually get inspiration?
My background is in brand strategy, so I approach design with this as a foundation. Considering the problem the design piece needs to solve before diving into the aesthetics.
I find when you delve into the problem first, inspiration comes naturally. Reframing the problem allows me to make linkages between different concepts and find a creative and visual way to tie them all together.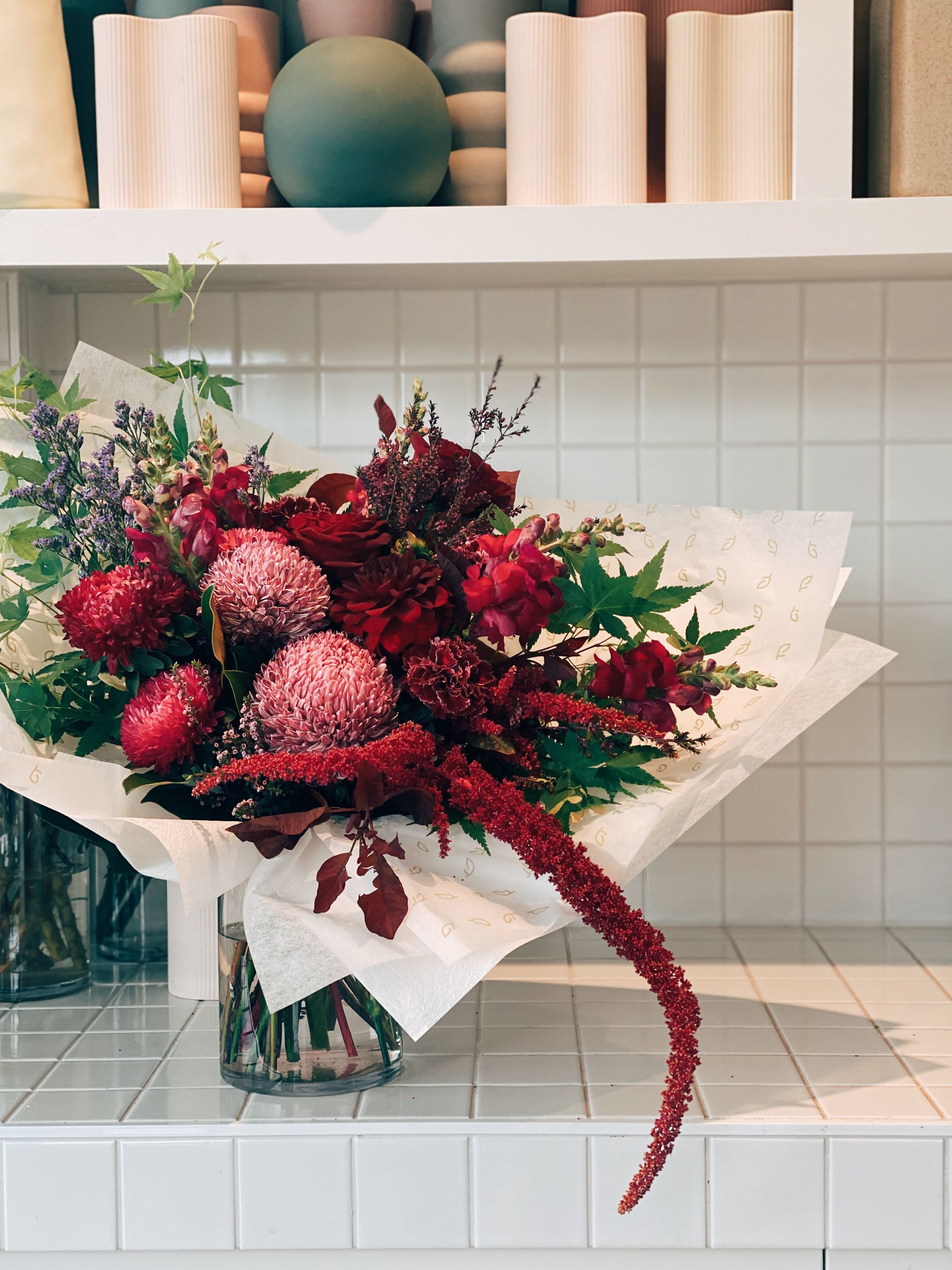 What does visual storytelling mean to you?
For me, visual storytelling, well storytelling of any form, evokes possibility and hope. It's really true that a picture speaks a thousand words. There is something raw about sharing stories that helps us better understand ourselves and the world around us.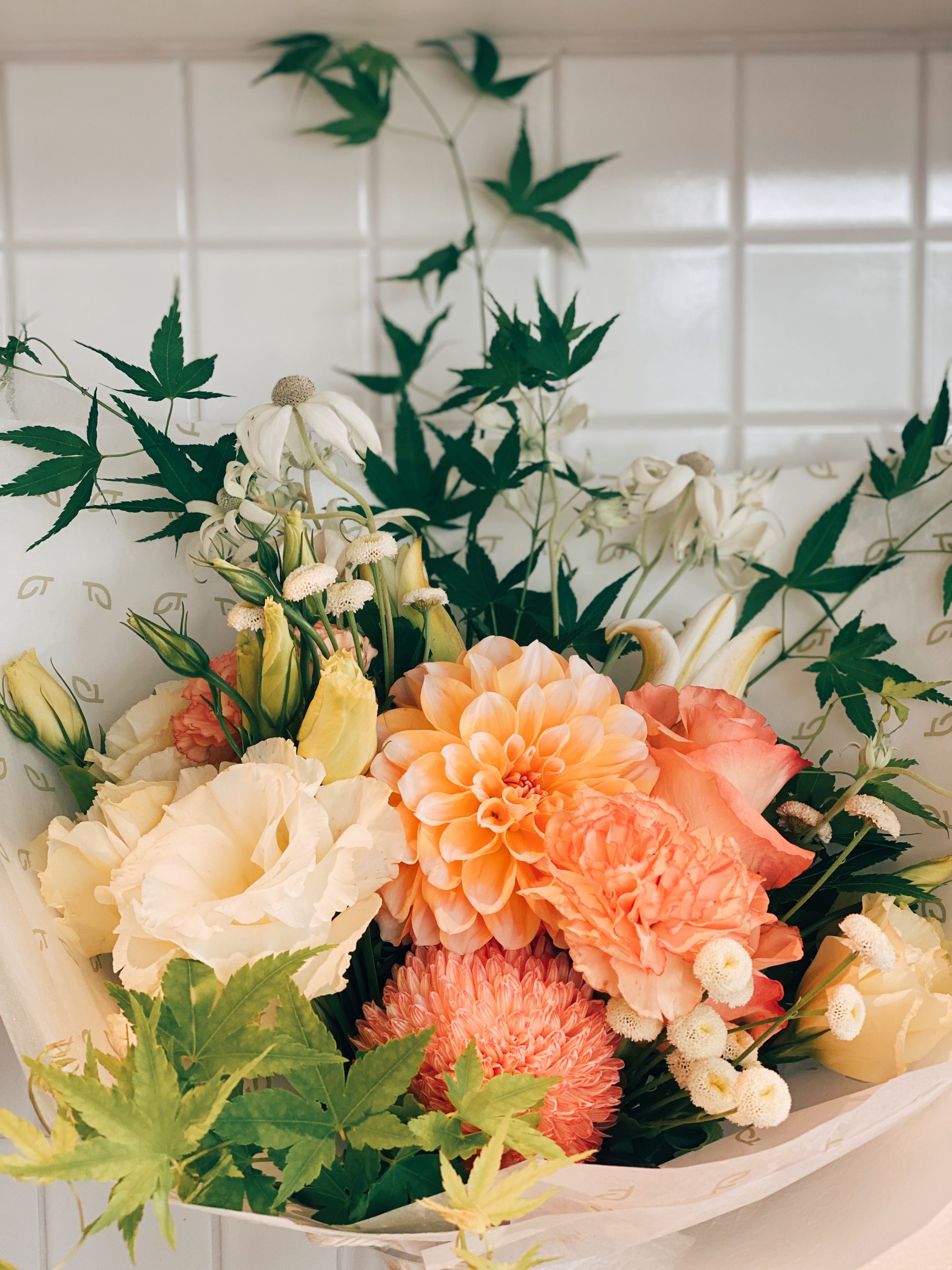 What qualities do you look for in a client or collaborator?
After more than ten years doing what I do, I can answer this one easily!
Respect and trust – If you have that, both ways, the outcomes are exceptional. Work with people you respect and trust. Without that foundation, you'll end up pushing s*** uphill.
ABOUT THE COLLABORATION
Tell us a bit about your collaboration with Foliar.
Foliar is the sister store to The Borrowed Nursery. While The Borrowed Nursey focuses more on pots, plants and events, Foliar is focused around beautiful flowers and boutique gifting. Foliar offers pre-made bunches, and also create-your-own mix and match bunches. We are currently working on an online platform for Foliar's customers to be able to build their own bunches and gift hampers easily – so that will be an exciting addition to the Foliar brand suite.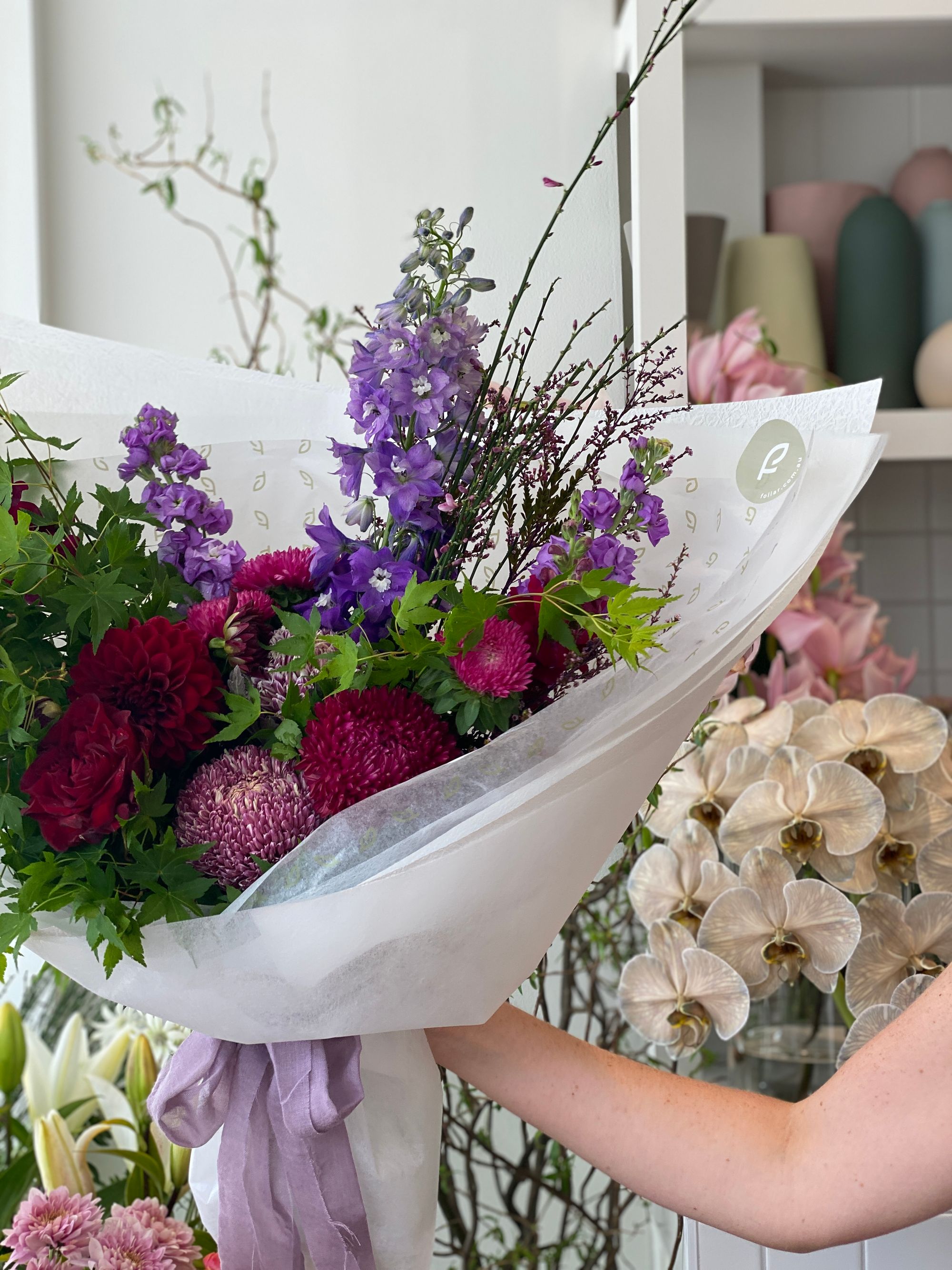 How did you and Foliar begin to work together?
We've worked with Lauren Lance, the owner and founder of Foliar for several years. We first met when following her journey when she established The Borrowed Nursery. A couple of years later, AW opened our first physical studio across the road from The Borrowed Nursey. It makes collaborating very easy!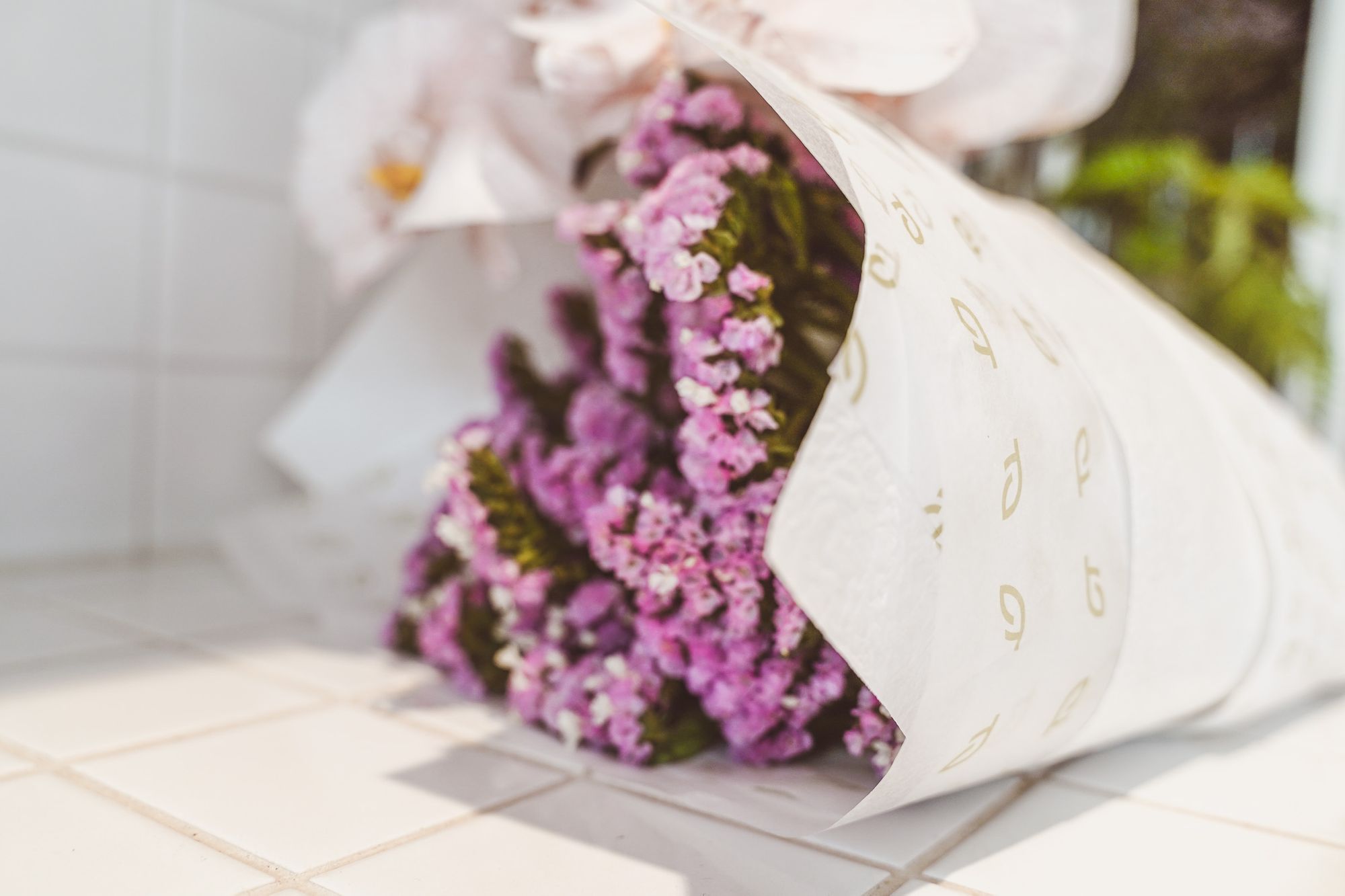 What inspires your designs for this collaboration?
The goal for Foliar was to create something that could stand alone from Lauren's other brands, but still sit comfortably alongside them.
As Lauren had already selected the name, which means 'relating to leaves', the concept for the logo came seamlessly.
I wanted to create a look and feel for Foliar that was elegant, understated and simple, without feeling too traditional or stuffy.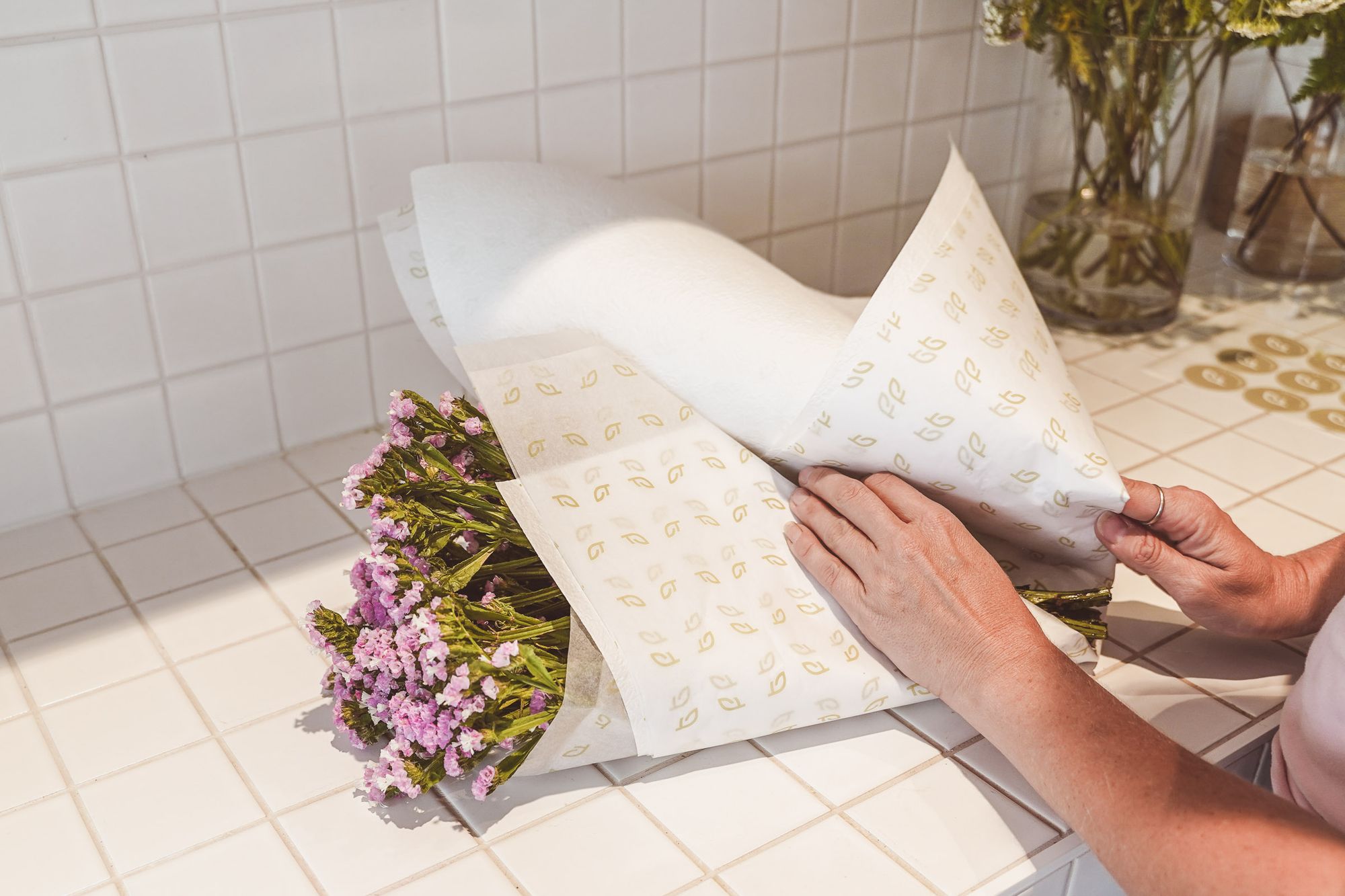 What was something that stands out about this collaboration for you?
The respect and trust Lauren and I have for each other and our individual strengths definitely makes working together a delight. I trust her vision for the brand and she trusts my ability to translate that to something tangible.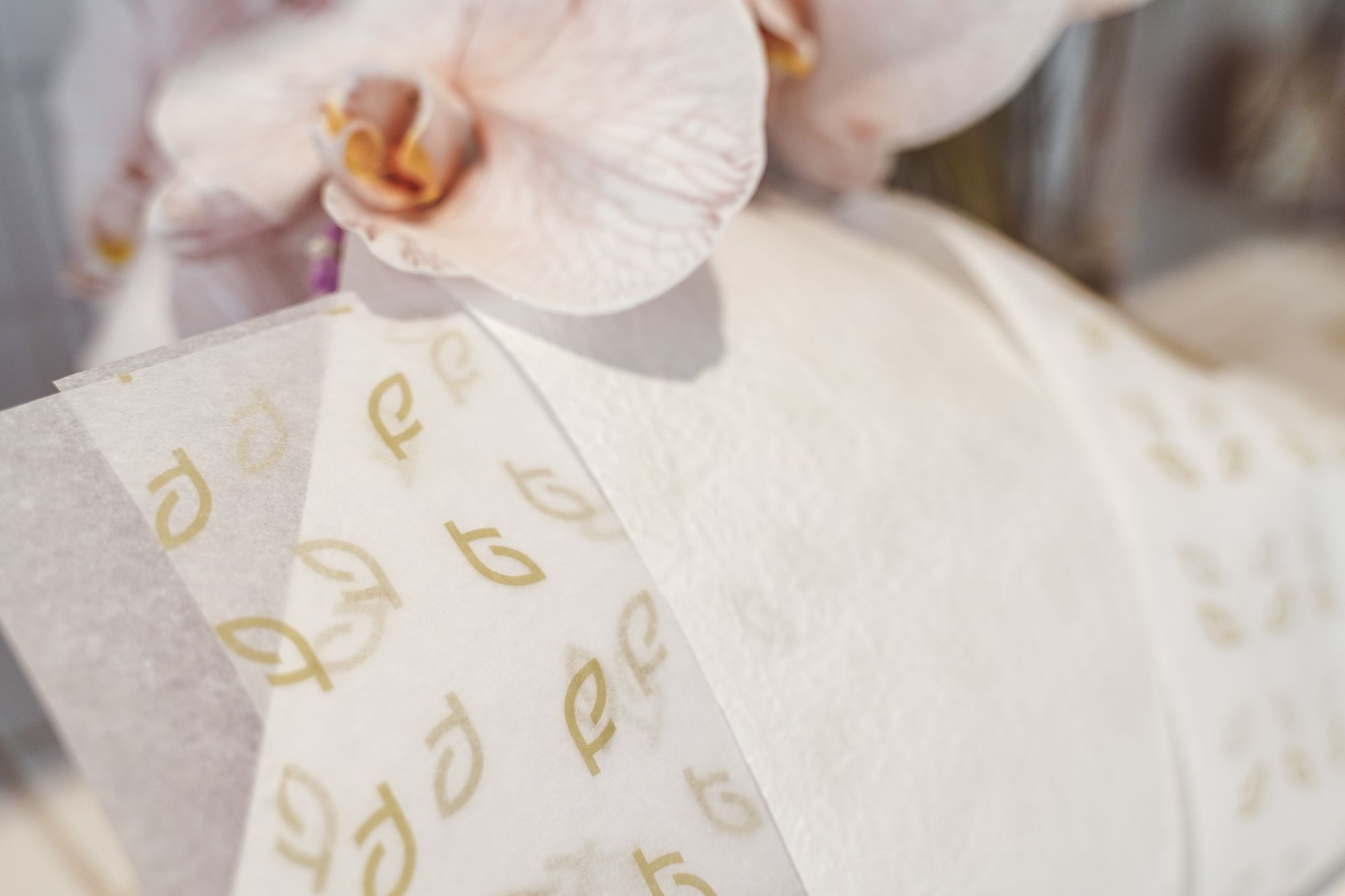 Why did you choose noissue for packaging? What products did you choose from our range?
Noissue just make it SO EASY. It's fantastic that we can just jump online and order with no hassles. We've used noissue on other projects in the past, including another one of Lauren's brands The Botanica Box. The service is fast and friendly and the products are of excellent quality. So far we've used the stickers and tissue papers, but am excited to test out the other products in the noissue range, too.
---
Find more of Art-Work Agency and Foliar here:
Art-Work Agency
Website: art-work.com.au
Instagram: @artworkagency
Foliar
Instagram: @foliarstore