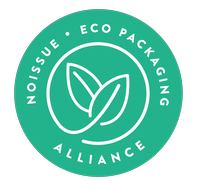 Today, we are more aware of the climate change crisis that emerges over all aspects of our lives. Sustainable products are sought after by many consumers and offered by companies that want to create change. Now, environmental consciousness is expected of consumers and not just seen as another fad waiting to pass.
Like the fashion industry, interior textile companies are also shifting to more sustainable practices and using eco-friendlier materials. Sophie Williamson Fabrics is one of those brands that make it a point to lessen their environmental footprint and only offer quality, ethically-produced textiles for their business.
Here we chat with Sophie Williamson, herself, to know more about their initiative to go green and how they inspire people to do the same.
"Hi, I'm Sophie. I'm the founder of Sophie Williamson Fabrics (SWF in short). I'm  based in Shaker Heights, Ohio (the town of Little Fires Everywhere, the series with Reese Witherspoon and Kerry Washington!). We, that's my husband, our three kids and I, recently moved here after having lived in Singapore for more than five years. Besides running my business, I'm currently also redoing our new home here. Life is never boring at the SWF headquarters!"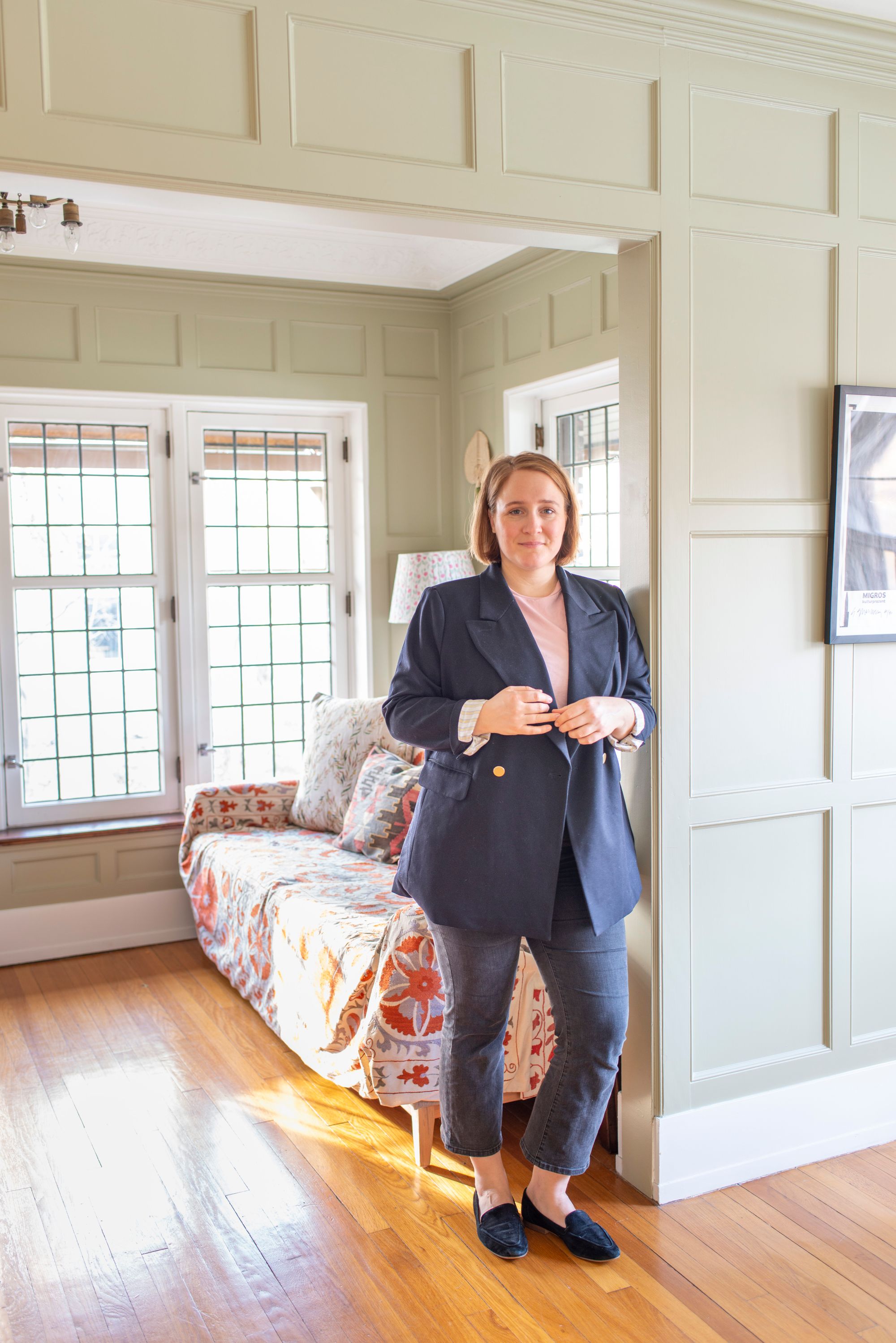 "SWF is an interior textiles company, with a focus on sustainable and ethical fabrics and practices. We produce table linen, decorative pillows and fabric by the yard. In fact, I loved my prints so much, I also made some of them into stationary (from recycled paper of course)! The prints are floral and colourful and we only use certified European linen. I place a lot of importance on ethical production and am very happy to collaborate with Supplycompass who ensure my parameters are met on the ground in India. (Supplycompass recently partnered with noissue as well, it's a full circle for me!).
Starting my own company has always been a dream of mine. However, it took me a while to take the first step. I knew I wanted to do something creative, and something that wouldn't harm the environment. In the end, it was a moment of frustration looking for colourful printed textiles with a sustainable background that made me finally jump into action. After that Eureka moment things just fell into place and everything started from there."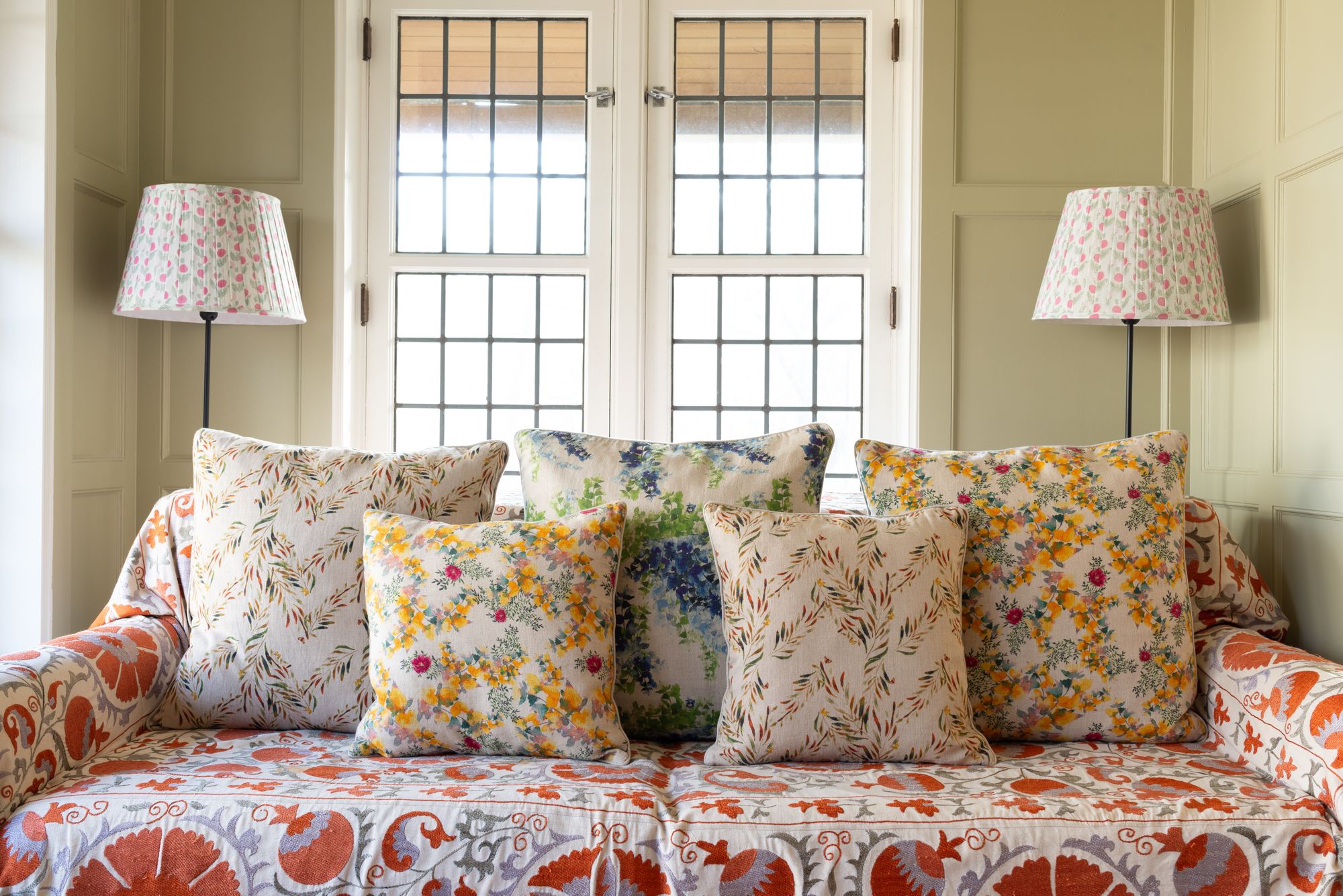 "My vision is to make people aware that there are amazing sustainable options out there for the home: textiles, of course, but also furniture, paint, even building materials. My dream for an ideal world would be that the environmentally friendly practices become the norm and nobody needs to use the 'sustainable' moniker. However, we are far away from  that goal - so in the meantime I hope to inspire everyone to make greener choices and thereby putting pressure on the big companies to adapt to the new demands.
There are three things that inspire my print designs: Colours, colours, and colours. Not to forget nature and its - you guessed it - colours. Right now I'm working on my second collection and one of the prints is inspired by the colours of an old photo of a nursery - but only its colours. I aim to make every house  a happy and bright home with my textiles."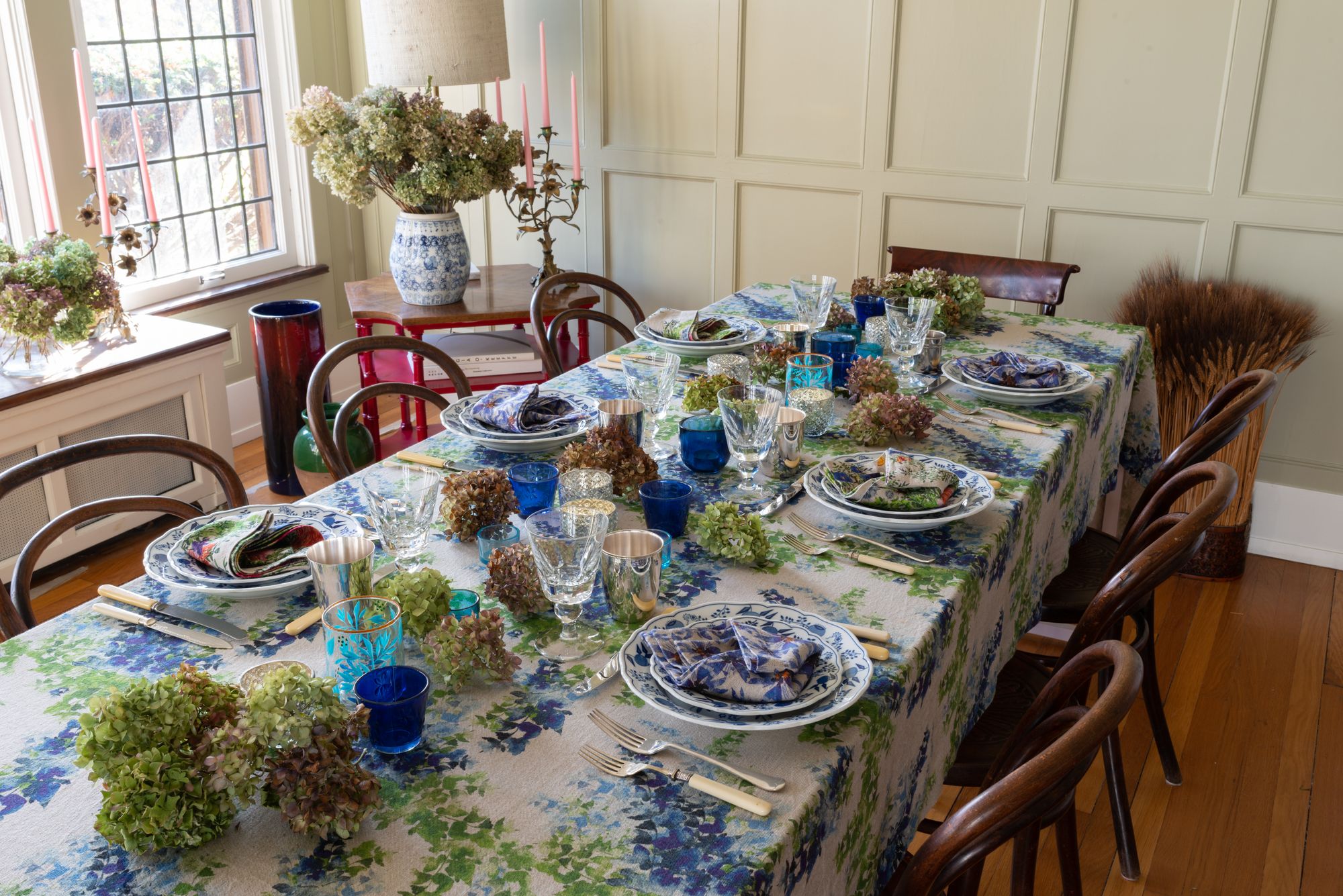 "My main challenge starting my business was - and still is to some extent - the fact  that I'm somewhat of a novice in the field of textile production. I studied political sciences and worked in customer experience before I took the leap of faith and started my own  business. I have made some expensive yet unavoidable mistakes!
The advice that I give myself is to not be afraid to ask for help and to trust my own  instinct. I'm lucky in that I have friends and family in all types of industries with various expertise that were nice enough to glance over budgets, proposals etc. However, this doesn't mean that I can't come to decisions by myself. Ultimately, it is my business and I need to know what is good for it. So the best advice I can give to new business owners is to find a good balance between advice/help from others and a gut feeling when it comes to overcoming obstacles.
My job fulfills me. In a way, it is my fourth baby (after my three kids!), and I can't imagine doing anything else. I have so many projects, visions and plans for SWF - I wouldn't know how to stop at this moment, or ever!"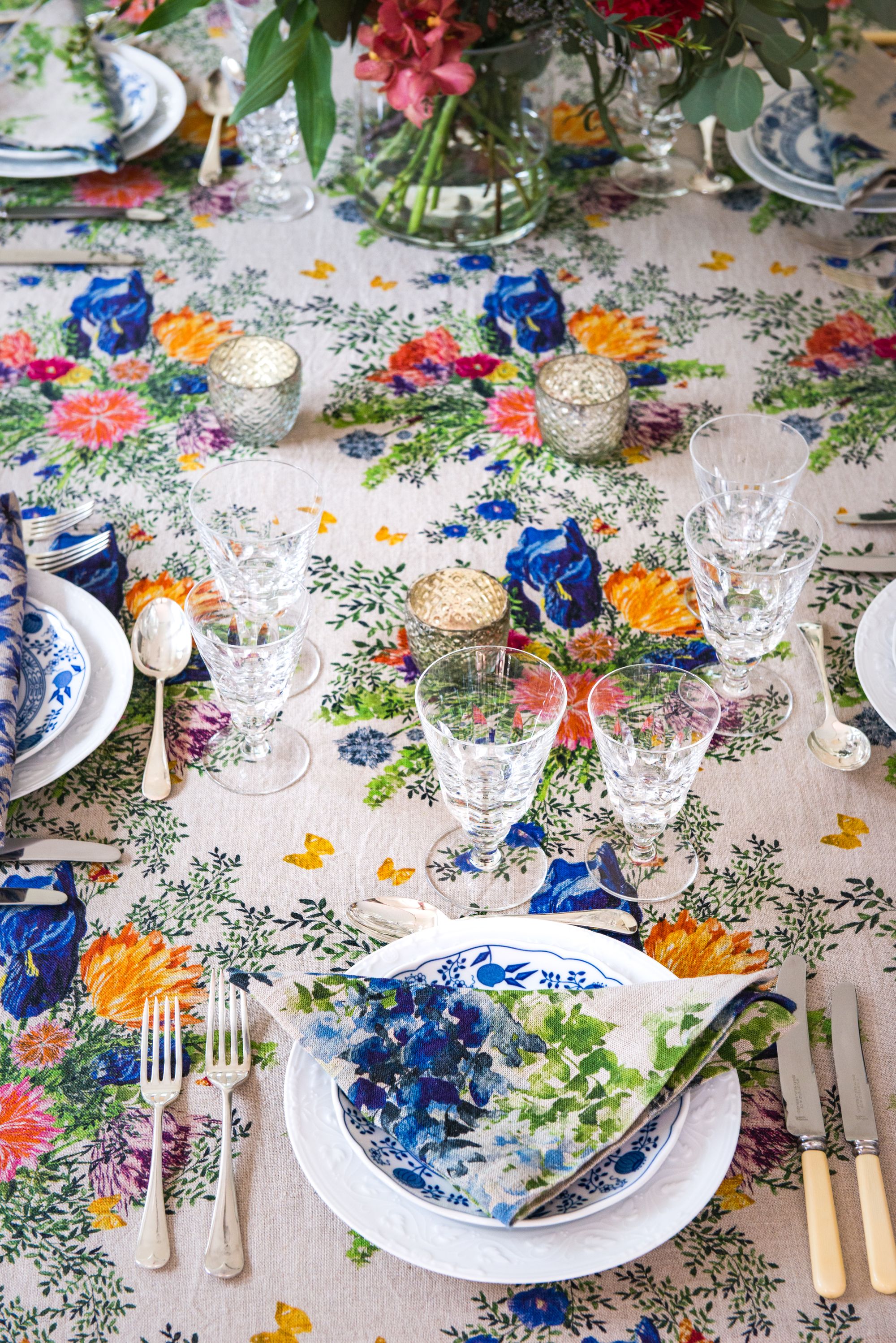 "Sustainability is at the core of my business. I couldn't imagine to create a product  that pollutes the environment or one where I'm not sure of how it is produced. Furthermore, I want to bring sustainability to the interior design industry and make more people aware of the footprint their home renovations have. I want to inspire clients to demand for more transparency and businesses to be more transparent. In the long term, I want people to associate sustainable practices with SWF, and to consider us as the best alternative to conventional textile producers. Hopefully, this will inspire other producers to follow suite! Climate change requires collective actions and we all need to pull our weight.
All our products are made from certified European (organic) linen, and printed with low impact Huntsman dyes. The end products are sewn in a socially responsible factory in  New Delhi. In 2021, I aspire to offset as much of our carbon footprint as possible by planting trees with www.sugiproject.com. Everything and more is described on my website. Transparency about all our practices is a must for SWF."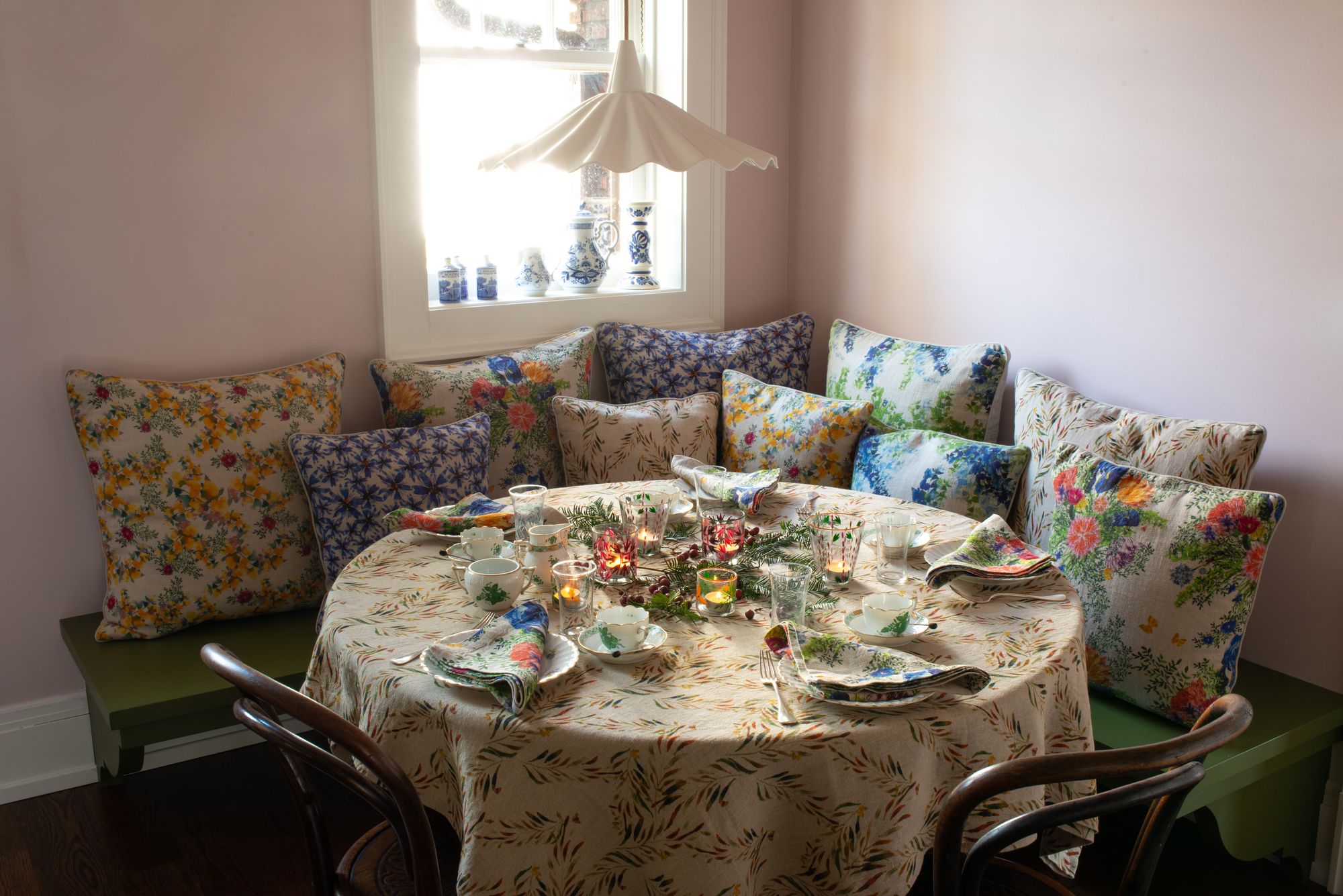 "SWF is a visual brand. Branding is important and adds to the luxury of a purchase  with us. Packaging can help elevate a brand and add to the customer experience. However, boxed packaging that is both pretty and sustainable is hard to find and often adds to the environmental footprint through a higher weight and volume in shipping. I wanted to add a touch of design to my packaging but also ideally use a mailer for the shipment. I chose the tissue paper and added a gorgeous leafy design that is inspired by my textiles, as well as stickers, one with a logo and one with a design. To ship I chose the compostable mailers in all three sizes.
For me, this represented the branding aspect and the great customer experience of unwrapping an order while at the same reducing the environmental footprint of my packaging."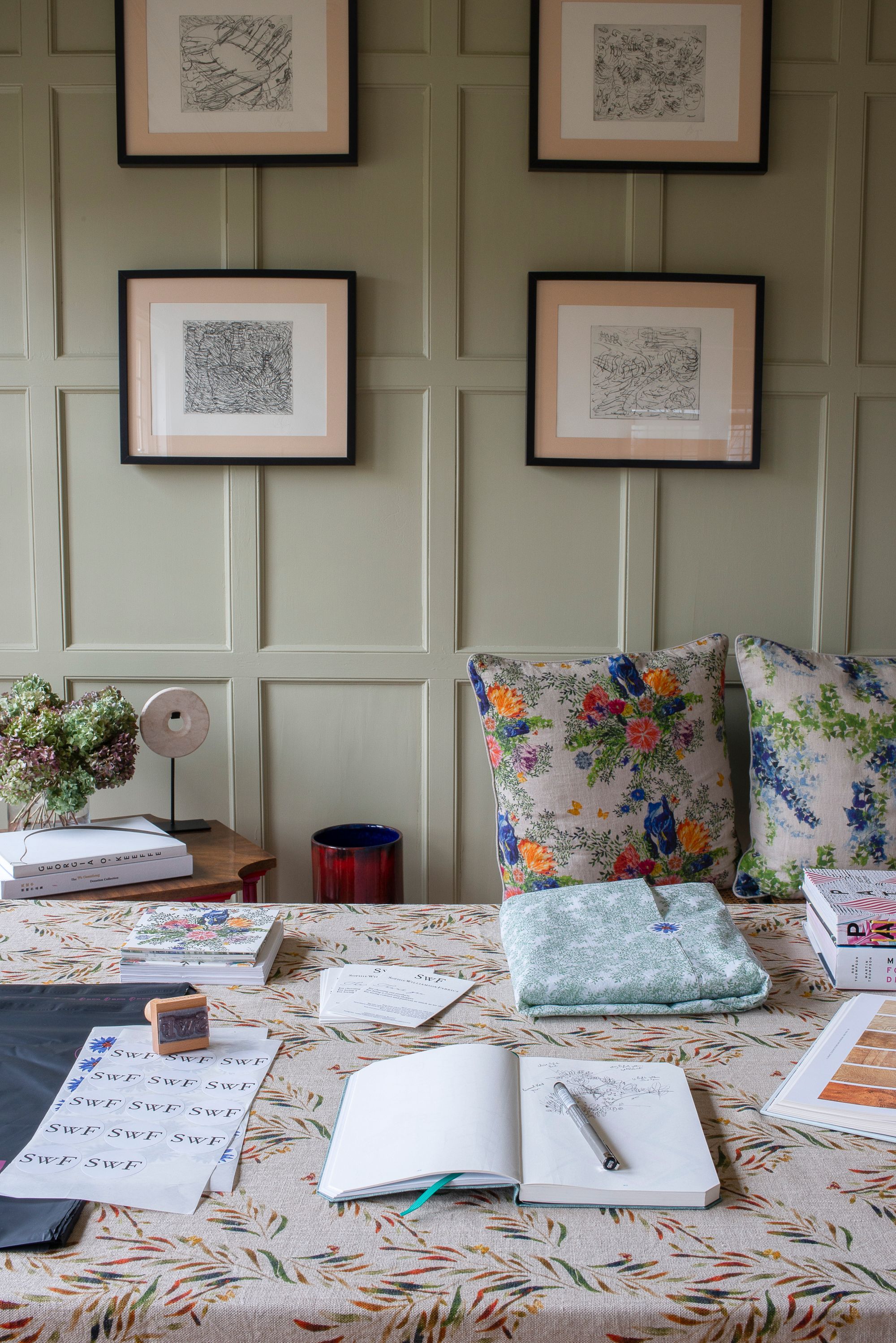 "noissue had the fastest turnaround time, even in a pandemic! I also loved the website and found the design process incredibly easy, in particular for someone like me who is entirely self taught in design software.
If I hadn't found noissue when I did, I probably would have ordered now as they just started a partnership with my trusted production partner, Supplycompass.
When I first started SWF I had the highest aspirations to create a 100% sustainable brand. Organic linen! Natural dyes! Carbon Neutral Shipping! Some of these I managed to achieve (the organic linen), some weren't feasible for what I wanted to do (natural dyes;  the bleach out in the sun which isn't ideal for interiors!) and I'm still planning to implement  as they need higher investments (e.g. carbon neutral shipping). But what is clear is that even small steps can make a difference. Many small steps can create one big step - it's  better to start somewhere than not to start at all."
---
Find more of Sophie Williamson here:
Website: sophiewilliamsonfabrics.com
Instagram: @sophie.williamson.fabrics