Ask anyone, and they'll give you different takes on what they think branding is. Some may say it's as simple as a cool font or a sophisticated logo. Others may think it's your story and how you can effectively get it across your market, say social media presence, slogans, and taglines.
They're not wrong! Though having all that said, it does sound like it'll cost you an arm and a leg and also leave you out of breath – and ideas. But the truth is, strong, cohesive, and unique brand identities won't really cost a fortune for you to achieve. It just takes mere creativity and a highly skilled team of visionaries.
Meet Field Trip & Co, a Creative Studio based in Toronto that's powered by a fearless approach to creativity. A small, agile team that's focused on big ideas and much bigger outputs with their clients' vision at the forefront.
Get to know more about this team and the collaboration they have with Propeller Coffee below:
ABOUT OUR CREATIVE
Tell us a bit about yourself and your team.
My name is Alison Garnett and I'm the founder and creative director at Field Trip & Co. Founded in 2017, we are a full-service branding and design agency in the west end of Toronto. We are experts and brand strategy, identity, web design and packaging. We help mission-driven organizations, not-for-profits, innovative brands and emerging businesses grow through a powerful combination of curiosity, craft and collaboration.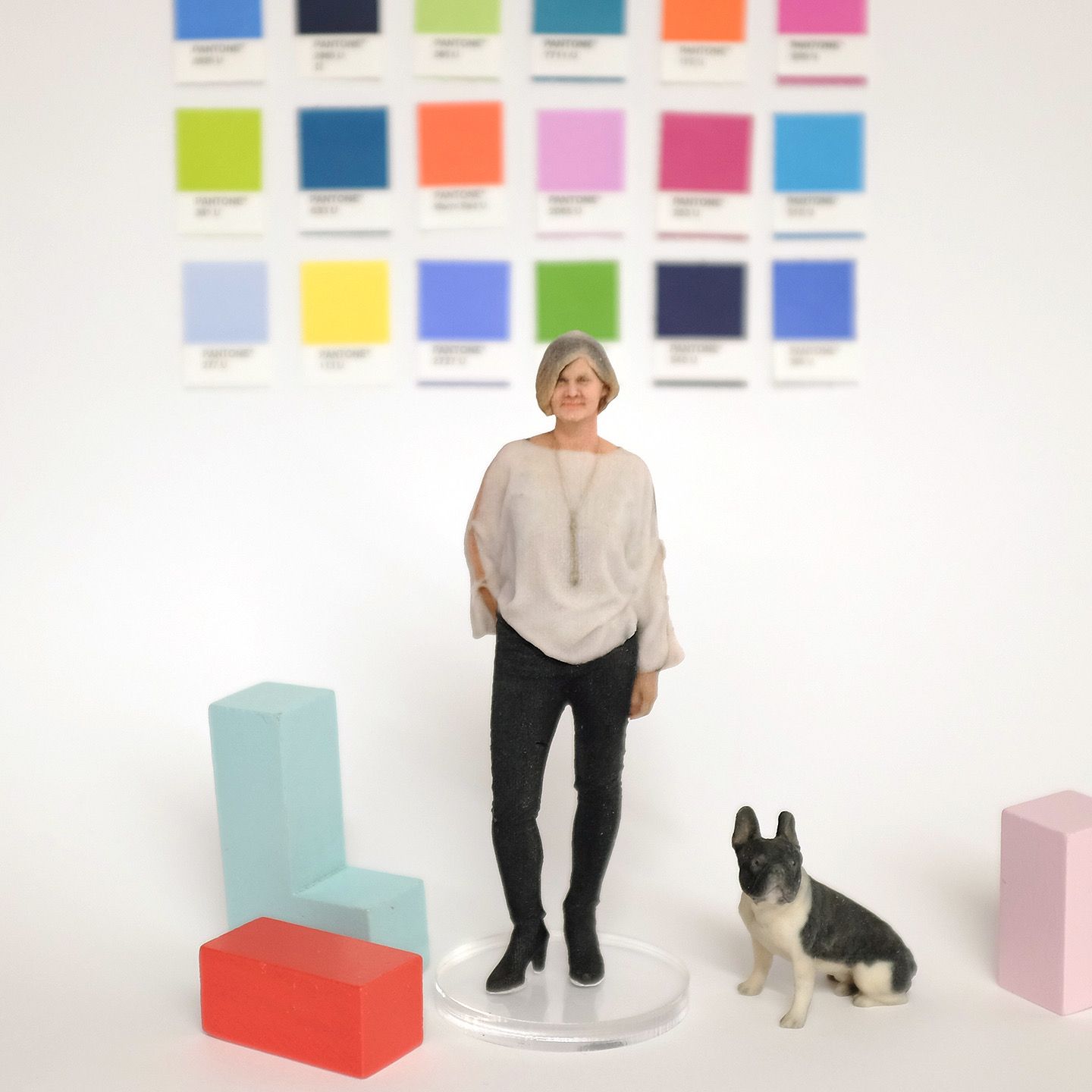 How and why did you start your brand?
Having worked at large agencies for many years, in a senior position, I wanted to focus more on the work, and less on politics and bureaucracy. So, we launched Field Trip & Co where our primary focus is to put beautiful work out into the world (and have fun in the process).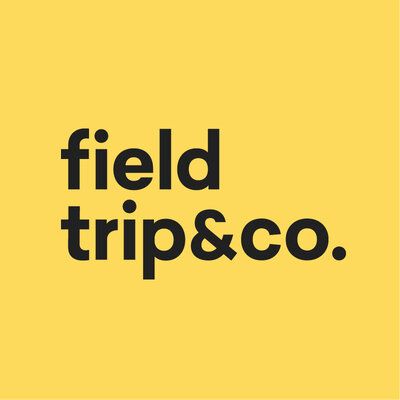 What's your brand vision and why is this important to you?
Curiosity.
"When you change the view, it changes you."
We believe that you have to get out into the world. To walk a mile in your customers' shoes. To open your mind and your heart to new and different perspectives. Even the crazy ones. Especially the crazy ones. By having the courage to let curiosity lead, we create ideas that truly make a difference. For ourselves and for our clients.
We compare the creative process to going on a Field Trip. It's a new adventure every time!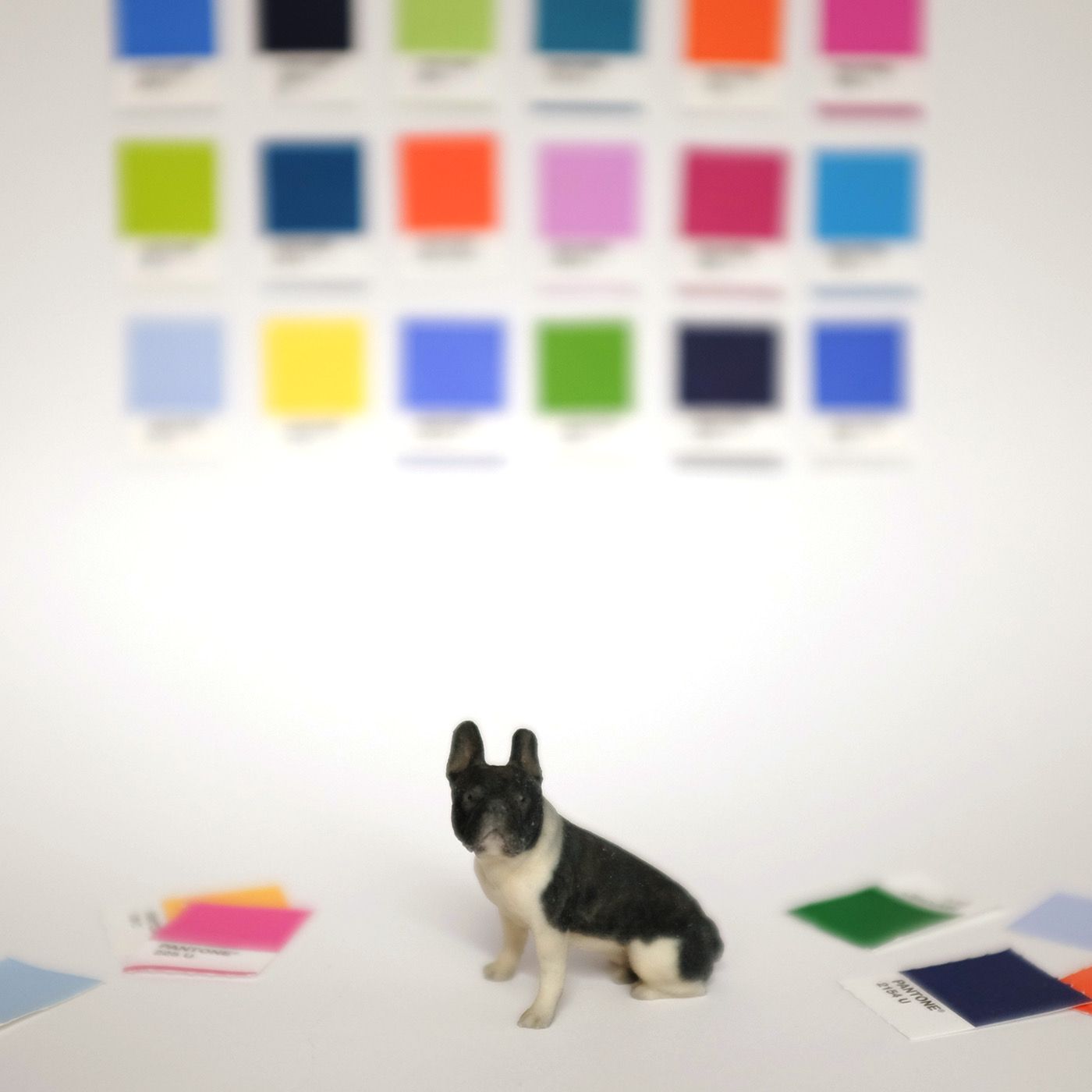 What's your design process like? Where do you usually get inspiration?
In the early stages of a design project, where discovery meets design, our process involves questioning, listening, collaborating and sharing—all in the service of a shared goal with our clients. It's important to determine 'taste' early on in a project, so we create mood boards that range from virtual to a room full of printouts. This helps us and the clients to narrow down their likes and dislikes.
Our inspiration comes from everywhere and anywhere. Our favourite projects are those in sectors or industries that we are not as familiar with, so we tend to nerd out on the research and the privilege of learning new things.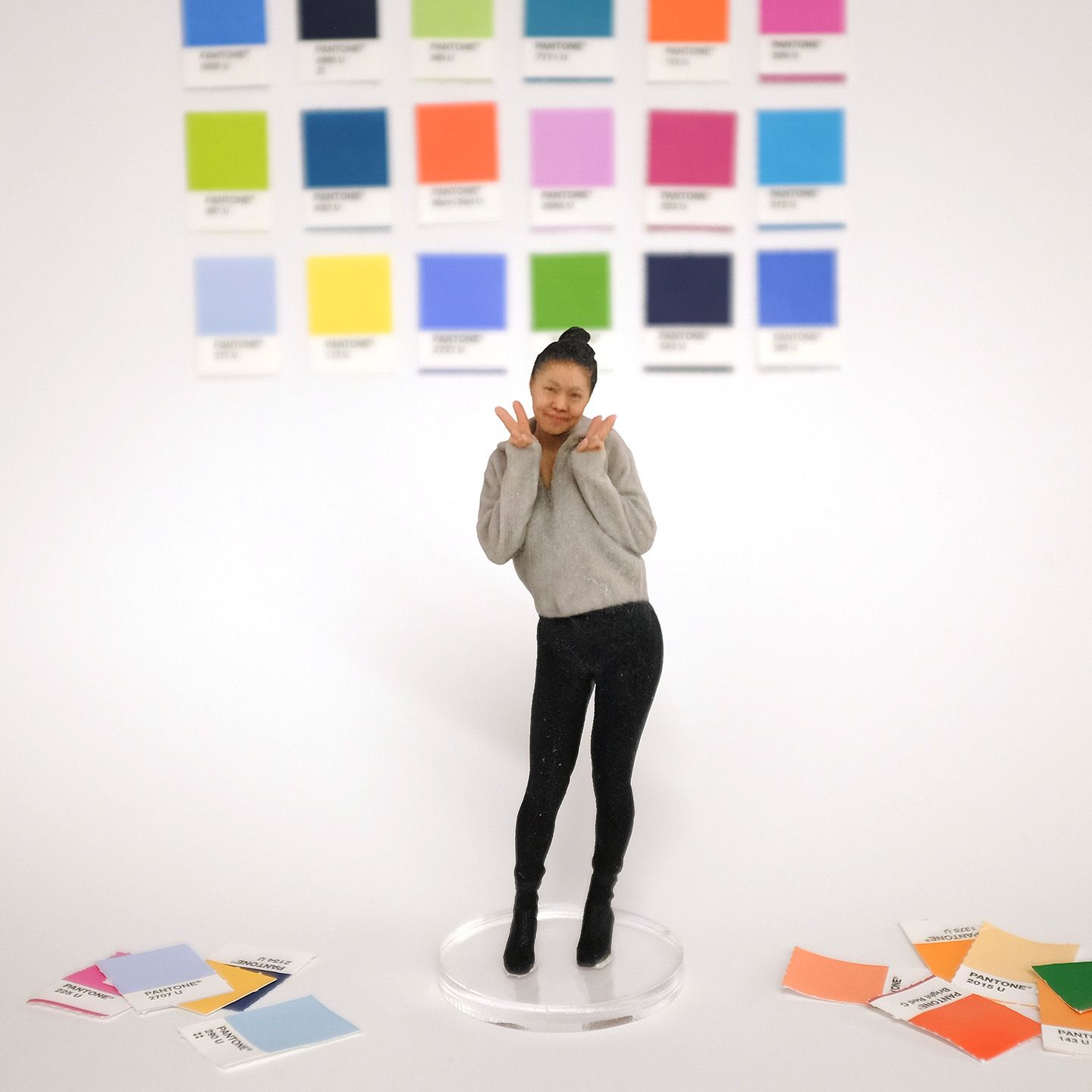 What qualities do you look for in a client or collaborator?
We look to partner with clients who understand that good design is good for business. This begins with an appreciation for brand strategy to drive design thinking and includes collaboration and an openness to new ideas and concepts during the creative process.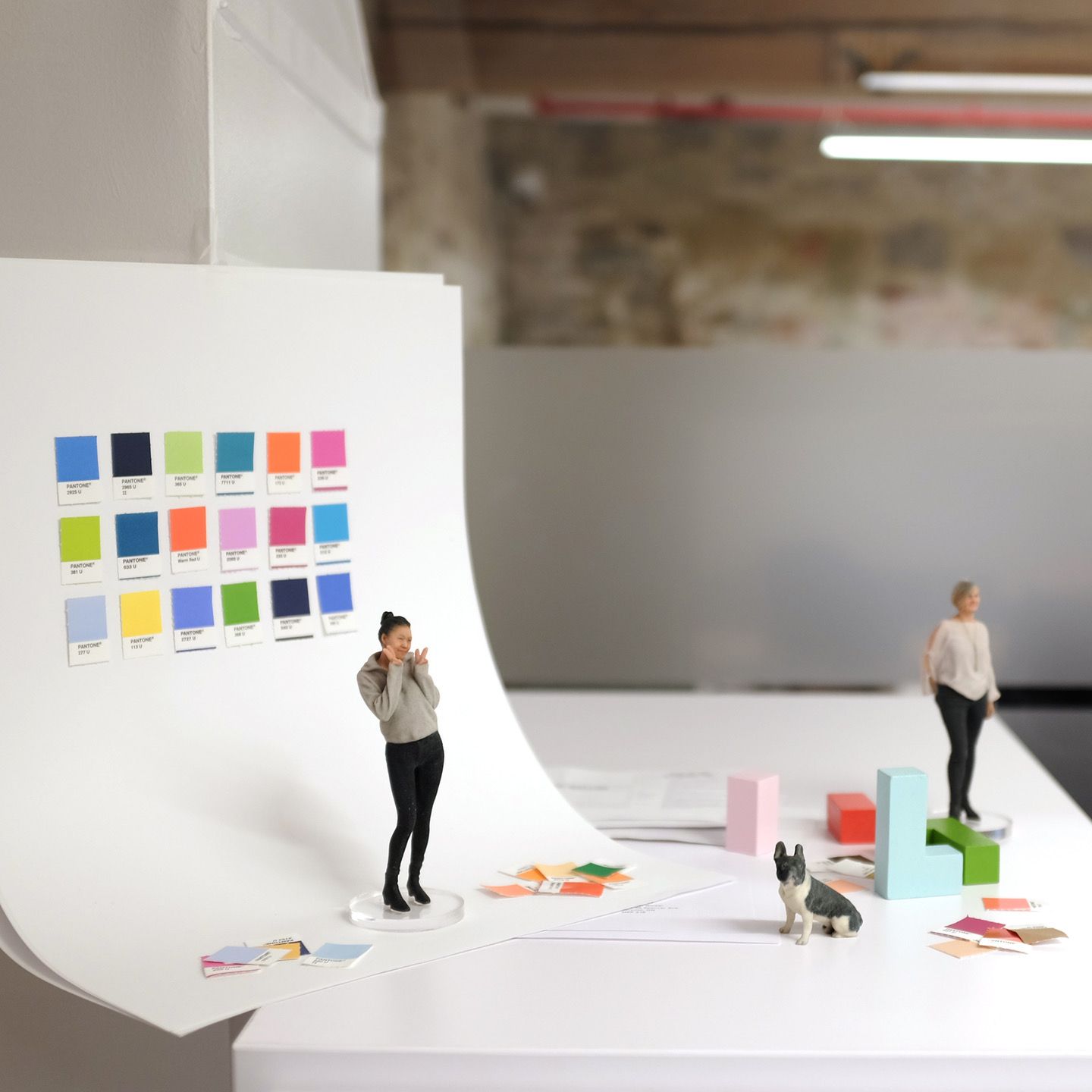 ABOUT THE COLLABORATION
Tell us a bit about your collaboration with Propeller Coffee Co.
Propeller Coffee Co. is an award winning, small batch, specialty roaster based in Toronto. They are passionate about sustainably sourcing and roasting the world's best coffees and partnering with their customers and the community to provide more than just coffee.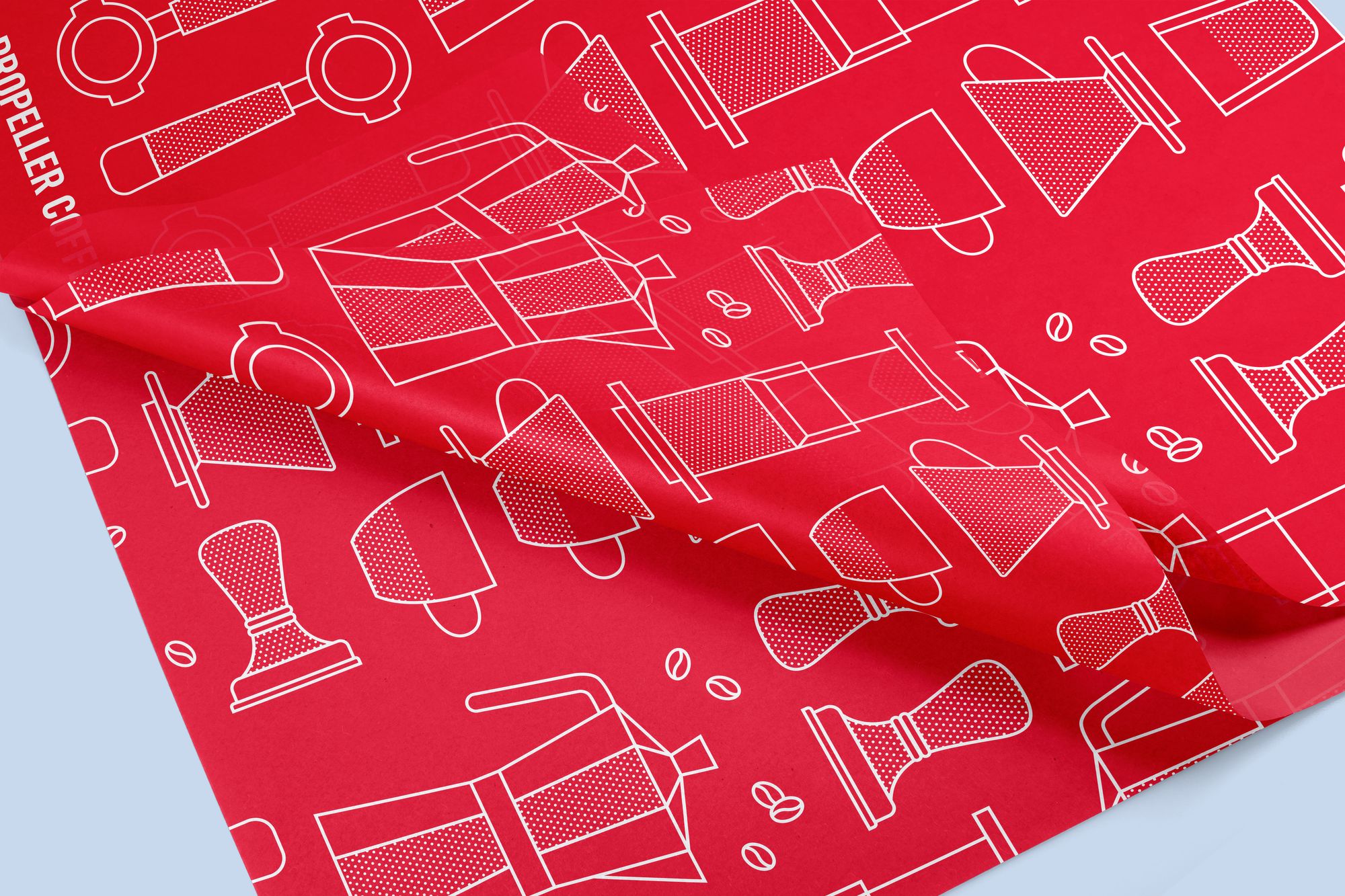 How did you and Propeller Coffee Co. begin to work together?
The founder of Propeller, Losel Tethong, has been a long-time friend for many, many years. I have supported him on a few ventures prior to him founding Propeller in 2013. And since then, we have supported them with all their design needs from branding and packaging to most recently, their subscription package—both online and offline.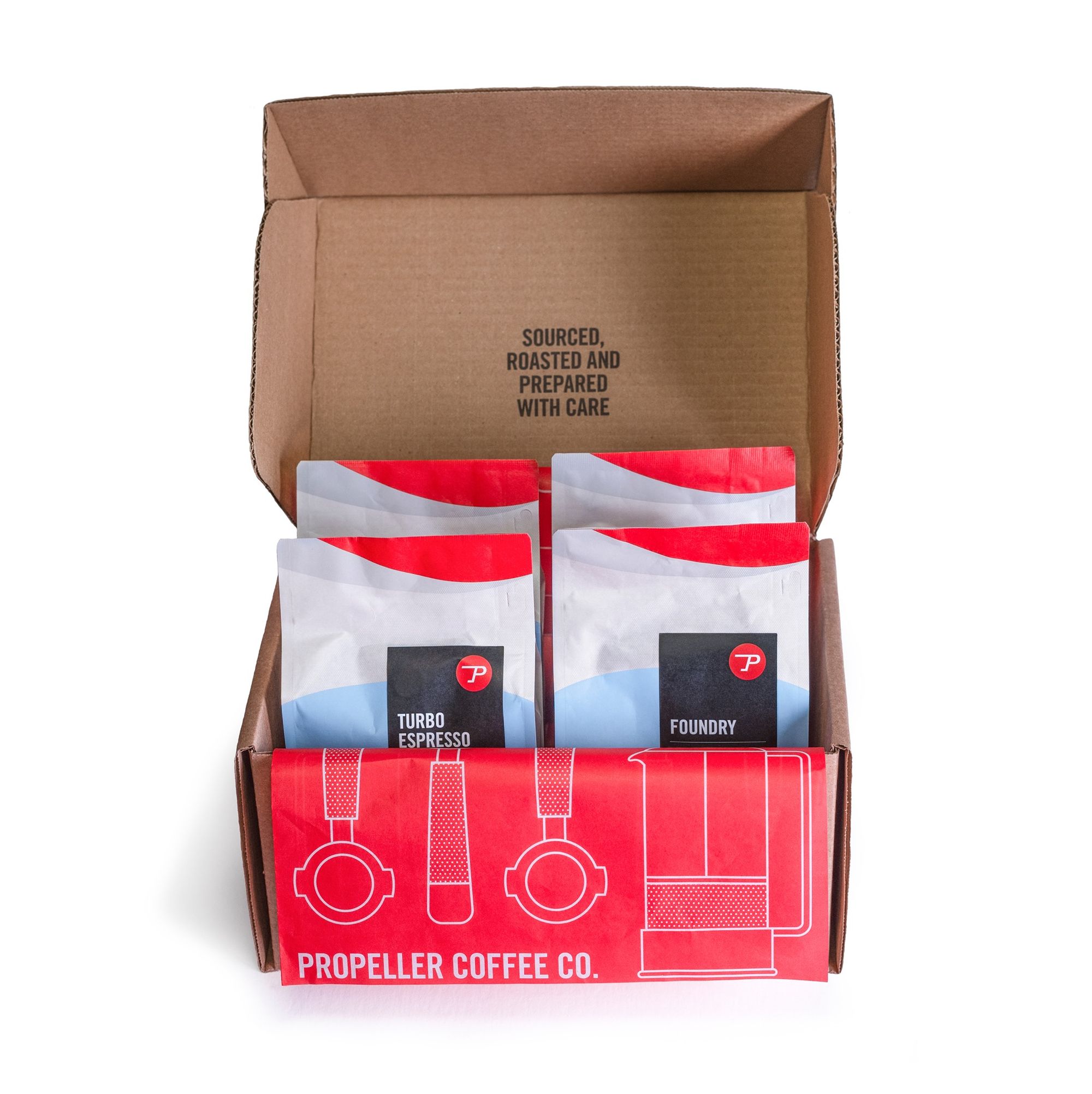 What inspires your designs for this collaboration?
We wanted the unboxing experience to be a pleasant surprise. In order to be efficient with printing costs, we limited the design on the box to one colour and focussed on the tissue paper as the core design element. Using a combination of custom illustration and their brand colours, we created a unique pattern, only visible when you open the care package.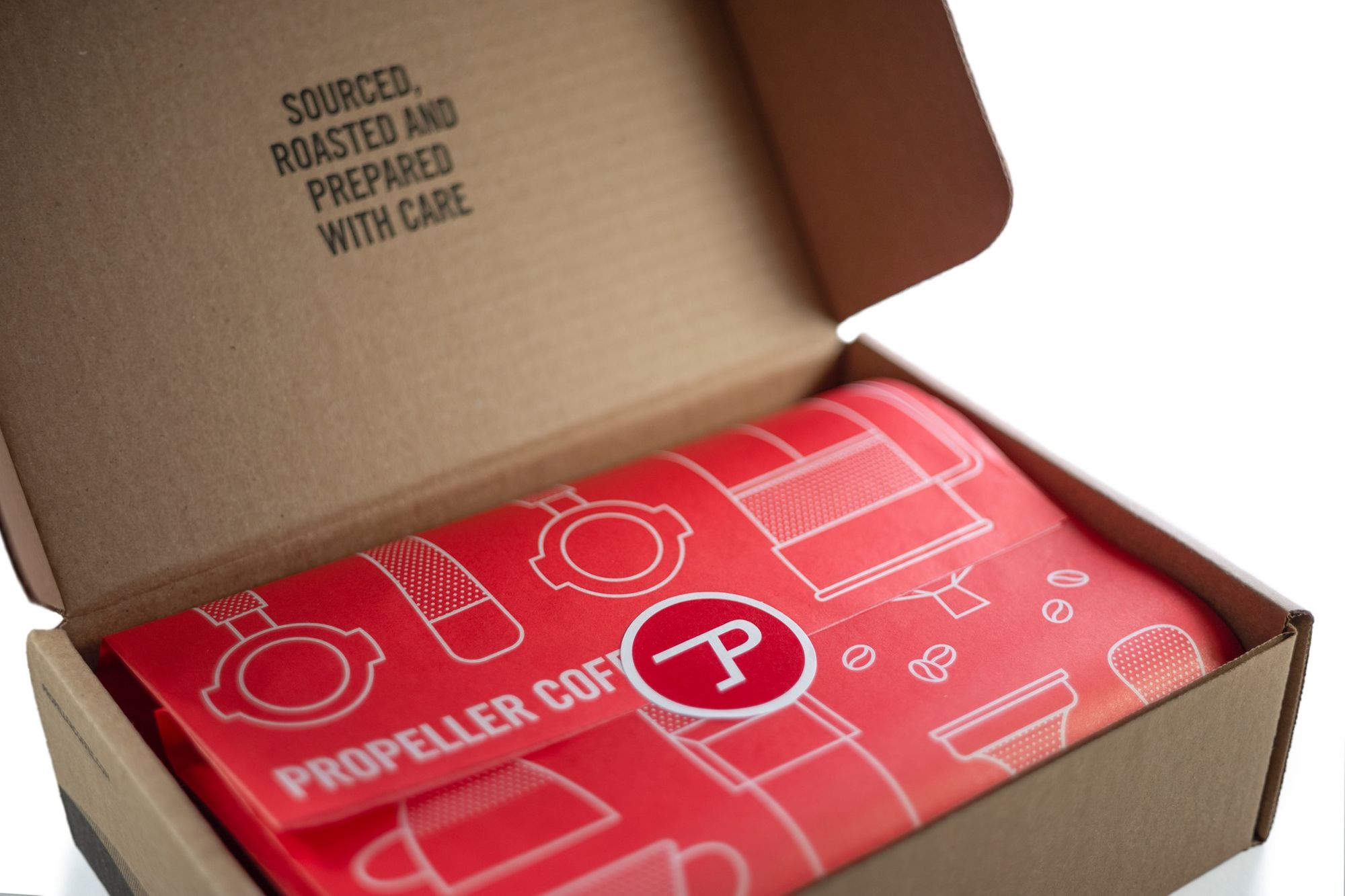 What was something that stands out about this collaboration for you?
This project was launched as a reaction to COVID-19, after the initial lockdown. At a time when small businesses were closing their doors, Propeller immediately adapted to the new normal by launching their subscription program. It took resilience and determination to pull it off quickly and efficiently during an economically challenging time.
Why did you choose noissue for packaging?
We ordered the tissue paper from noissue. They had been on our radar for some time, so we were excited at the opportunity to test them out. We thought that the red would be a challenge to print because all of the red ink, however, is was no issue for noissue (excuse the pun). We were also looking for an ecofriendly vendor, as Propeller is proudly B Corp certified and a champion for sustainable practices.
---
Find more of Field Trip & Co and Propeller Coffee Co here:
Field Trip & Co
Website: fieldtripand.co
Instagram: @fieldtripandco
Propeller Coffee Co
Website: propellercoffee.com
Instagram: @propellercoffeeco
John McDougall (Photography)
Instagram: @johnnymcd