Any business, big or small, has a unique story behind its branding. In this feature, we'll be learning about Made by Paste, a small operation launched in 2020 that makes delicious Italian culinary products by hand, ranging from fresh pasta to a variety of sauces for pairing. The birth of the brand was inspired by a summer that Founder Renée Girard spent working on her family farm, which helped her reconnect with her love for food and realize what she really wished to do.
With a focus on seasonal, locally sourced, high-quality ingredients, and following a community-driven ethos, Made by Paste values openness about everything that goes into their products.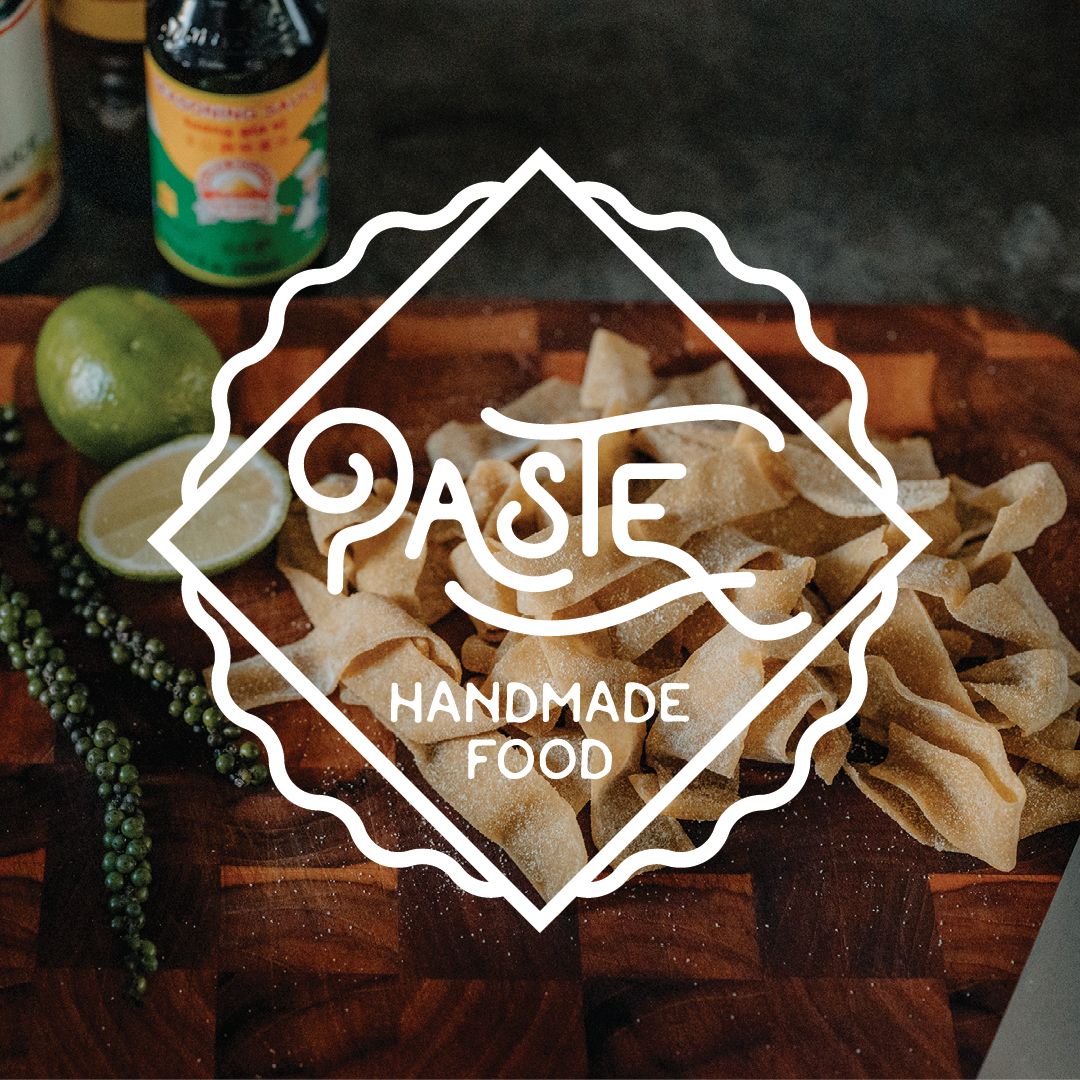 "Not many things can bring people together like a plate of pasta, even if you're eating alone and you're in the middle of a global pandemic. It's like the ultimate comfort dish. Plus, I believe, you have to have fun. If you can't enjoy yourself and bring a little personality to the table, what's this all for?" - Renée
In her quest to bring her dream to life, Renée  sought the creative collaboration of Jadyn Klassen, a multidisciplinary designer based in Winnipeg, Manitoba, whom she had known for years.
"I have many dreams but Jadyn Klassen was perfect in helping me tie them all together with his design." - Renée
For her, having a vision to work towards is paramount. Her ultimate desire was to connect with people through her food and share with them the love for what she makes. That exact same feeling had to be reflected in her company's branding.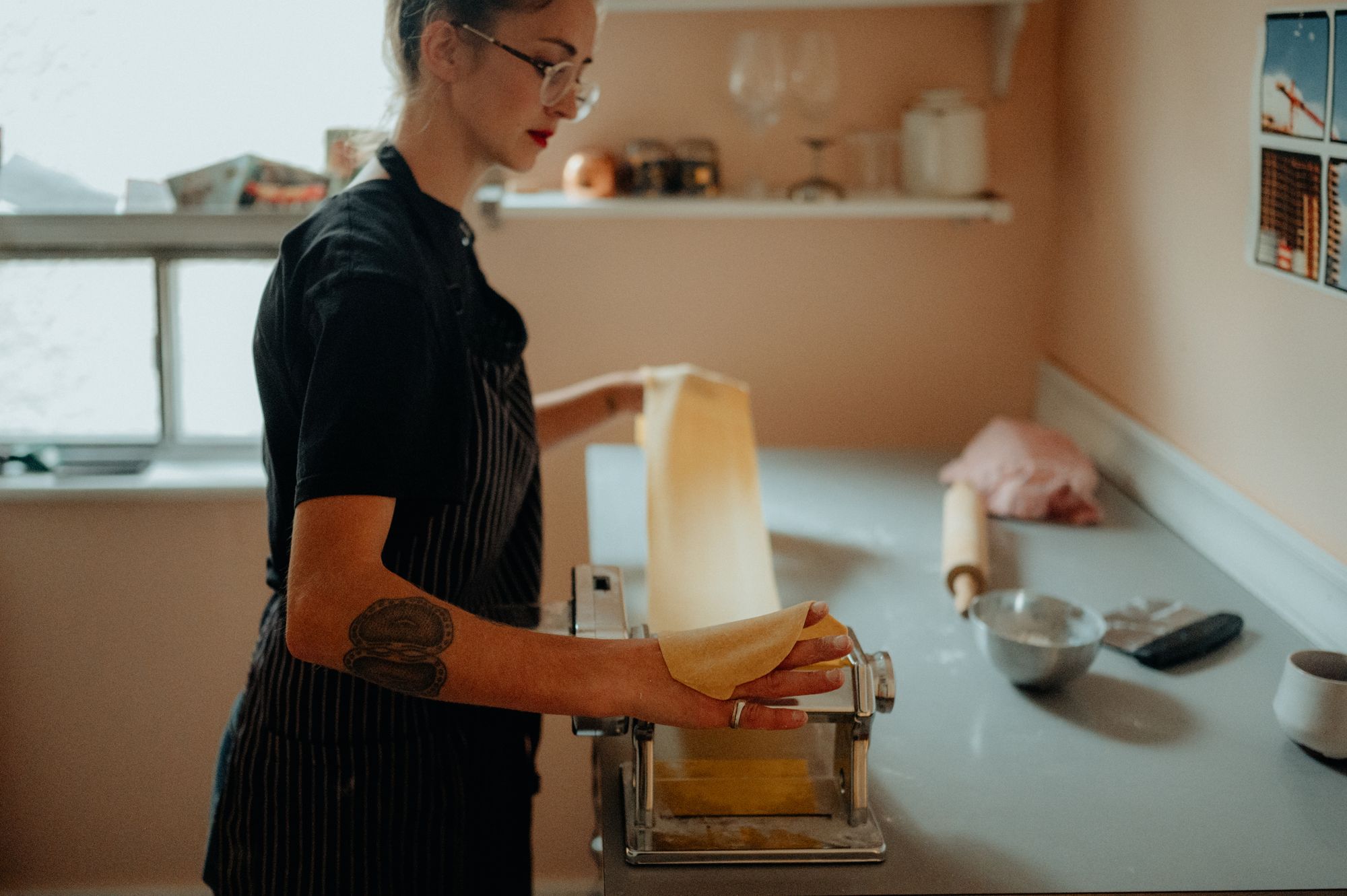 Jadyn's design process starts with conversations and questions with an aim of getting to know the brand and people behind it. Many of the conversations centre around the vision for the future of the brand, adjectives for how they want the brand to be know as well as colour and imagery that the client may already have in mind. Collecting images and ideas to develop distinct mood boards. It's important for Jadyn that the client is part of the journey and that their needs are understood and met.
"I find inspiration in a lot of art and design that I've come across in my travels. It's always inspirational to go through photo albums from trips and find something new. A colour, a pattern, a shape. I also find a lot of inspiration in the lives that my friends and clients live. The clients that I get to work with have are doing amazing things. They have started companies that I really believe in and are also supplying people with beautiful products, education, food, and experiences." - Jadyn
Jadyn and Renee work together closely on keeping Made by Paste's identity consistent, clear and timeless.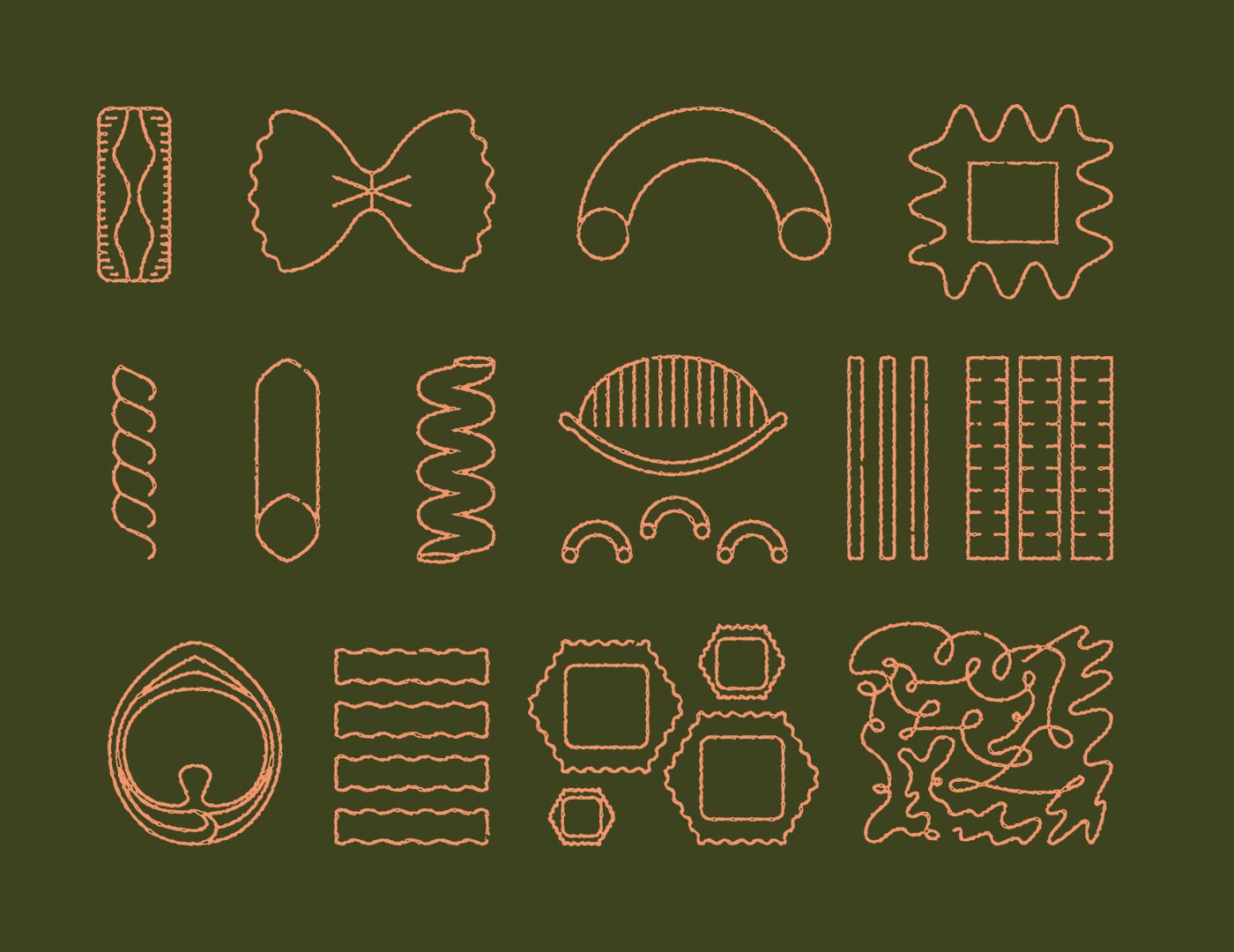 Made by Paste is all about pasta and so Jadyn built his design concept around the product itself. Visual sketches of different pasta shapes, together with Renée's insights into her granny's pasta-making proved the right ingredients for the creation of a genuine, authentic brand identity.
"A granny is wise, but eager to keep pushing and continue learning. Always willing to lend a seat at the kitchen table. This is something that we want to push with this Pasta brand." – Jadyn
The concept of snails, for example, made its way decisively through the mood boards. Snails being small and unobtrusive, yet mighty and fierce -- seemingly imperfect, yet admirable (and also delicious!).
Italian vintage logos also served as inspiration for this project.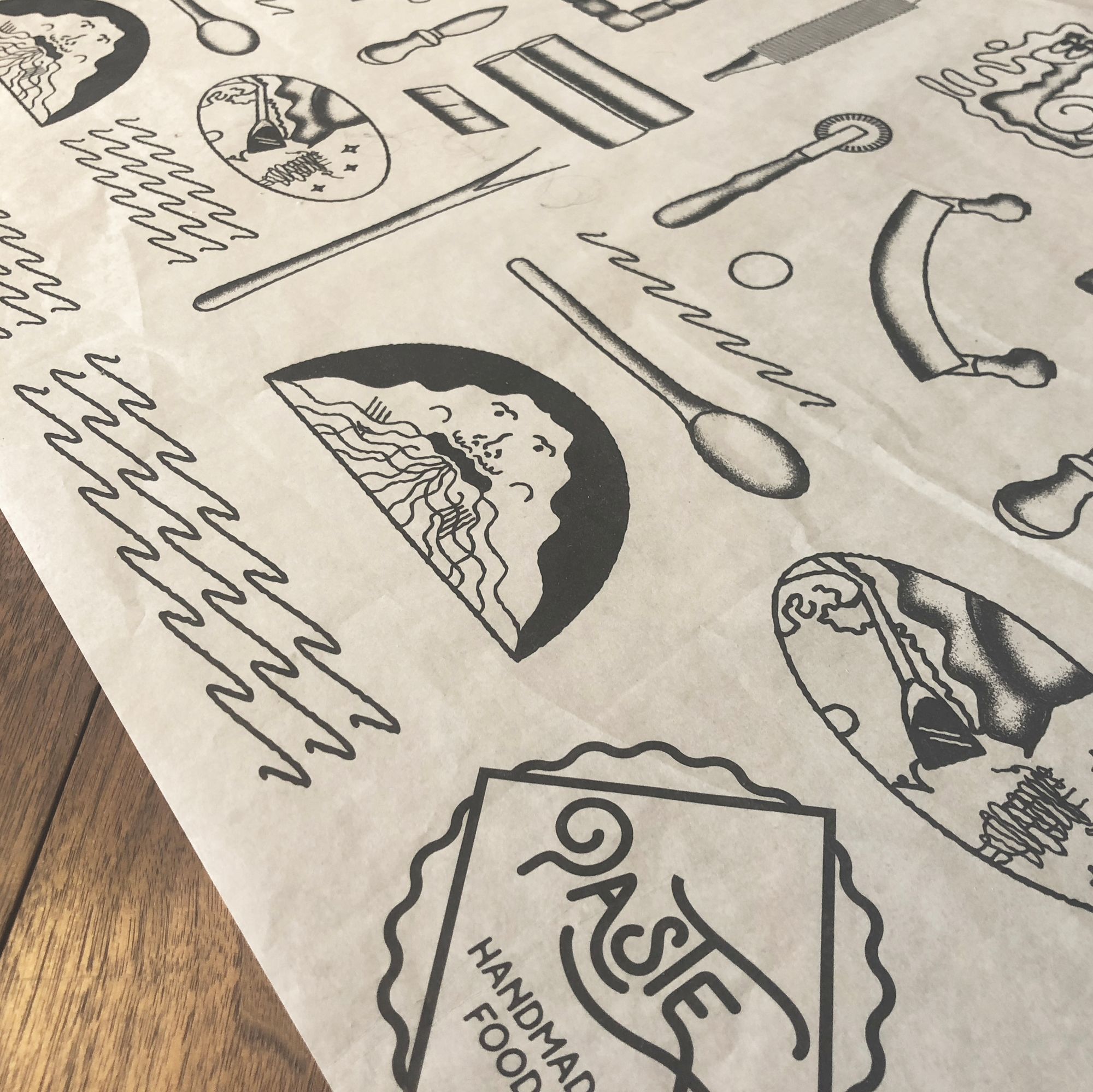 Jadyn and Renée agreed on using noissue for packaging, because it aligns with their environmentally conscious direction. Jadyn had previously used noissue for a project and could vouch for the quality of noissue's custom, sustainable materials. His exquisite pasta-inspired design was custom printed on noissue tissue paper.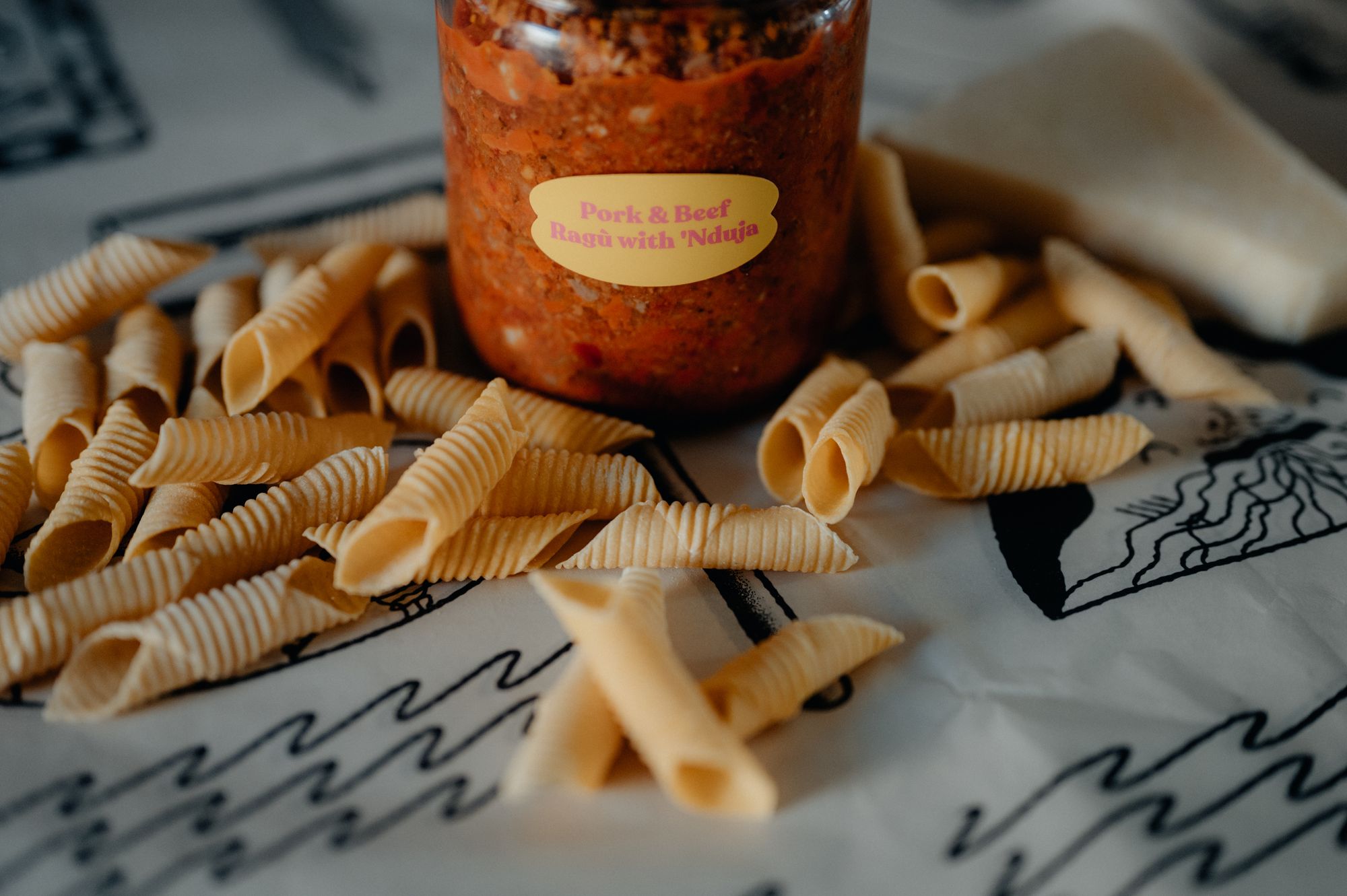 Alas, every business is bound to encounter its own set of challenges - more so with the ongoing pandemic and the uncertainties it brought about. From seeking funds to sourcing the right equipment, many obstacles were met, but that did not stop the pair from pushing forward!
"My dream would be to have a brick and mortar where we can still do curbside pickups but hopefully open it to the public as soon as it's safe to do so. Family and the support of all of my customers is truly what's carried through this. We just have to keep pushing and find solutions to the challenges." - Renée
Currently, Made by Paste is operating out of a commercial kitchen in Elie, Manitoba and attending curb-side pickups at Synonym Art Consultation in Winnipeg, Manitoba.
We look forward to watching the brand as it grows!
---
Find more of Jadyn Klassen and PASTE here:
Jadyn Klassen
Creative Profile: https://www.noissue.co/partners/creative-community/jadyn-klassen
Website: https://jadynklassen.com/
Instagram: @jgklassen
PASTE
Website: https://www.madebypaste.com/
Instagram: @madebypaste