Hungry for some artspiration? Say no more! Our featured creative today is based in England and has always been passionate about the arts. Everyone knows her as fun and fabulous, Kate Illustrate.
Kate has a lot of bespoke services to offer; from wall-art and signages to wedding invitations and custom jackets, this skillful artist is ready to wow you.
Learn more about Kate Illustrate and satisfy your art inspo cravings as she chats with us about her delicious collaboration with Beth's Bakery.
ABOUT OUR CREATIVE
"I'm Kate, a 26 year old Freelance Illustrator and Graphic Designer based in Clitheroe. I've always been fascinated with Art and Design and I was determined from an early age to follow my desire to make a career out of my passion."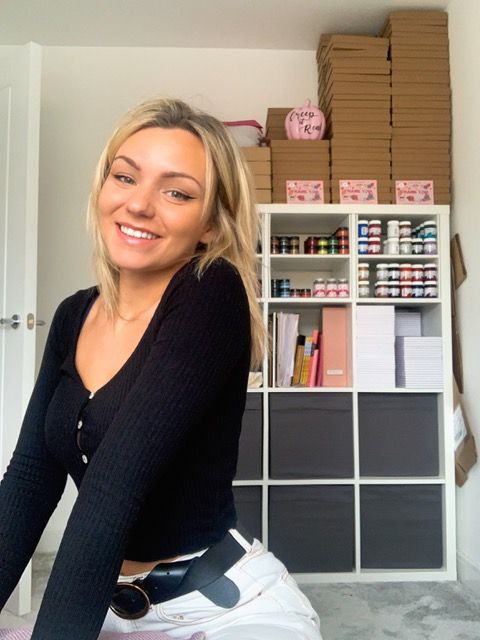 "I developed my own style after graduating from the University of Leeds in 2015 with a degree in Art and Design. My style of drawing started to gain recognition through social media platforms, particularly Instagram which helped me develop my hobby into a career. My brand 'Kate Illustrate' officially launched in September 2017 with a focus on Calligraphy. I run calligraphy classes and sell calligraphy supplies alongside the bespoke illustrations I create which include Wedding Stationery, Bridal jackets and Couple Timelines."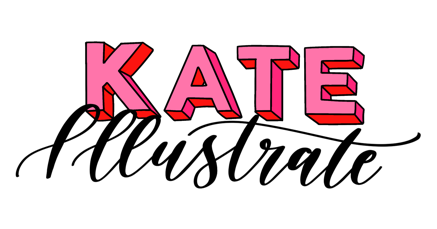 "Throughout this time I developed logo designs for a variety of different companies, but it wasn't until 2020 and during the 'lockdown' that I really focused on this aspect of the business. I offer a range of company branding packages including logos, business cards, thank you cards, digital images for social media, price lists, stickers and packaging. My target audience is predominantly female, who love to work with colour, doodled illustrations and modern imagery. The more colourful, the better!"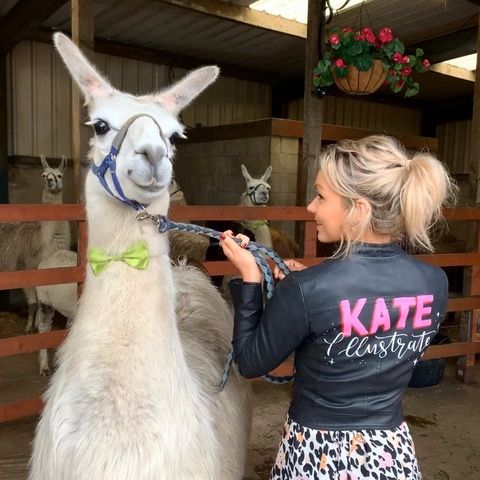 "I often scroll through platforms such as Pinterest or when I have an opportunity I enjoy visiting popular galleries in the city. I am inspired by colour and I have always been interested in creating very playful and busy illustrations. I find myself filling the page (or in many circumstances walls) from corner to corner with doodled imagery. I aspire to create illustrations which keep you looking for more and leave you with a smile on your face."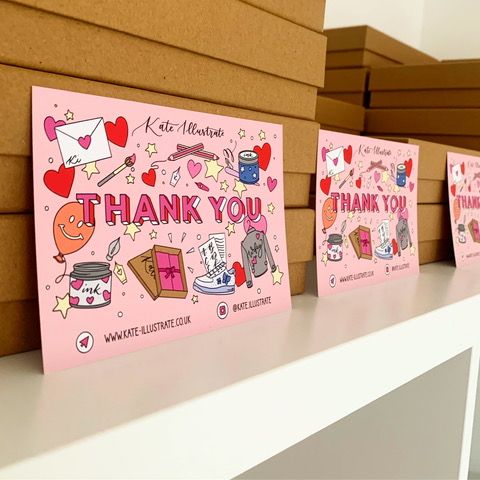 ABOUT THE COLLABORATION
"I have a complex range of products, but my main focus is to make calligraphy 'cool' again. I believe that calligraphy is a lost art and I aim to include hand written lettering throughout most of the branding that I design. You can see this in the work which I designed for Beth's Bakery."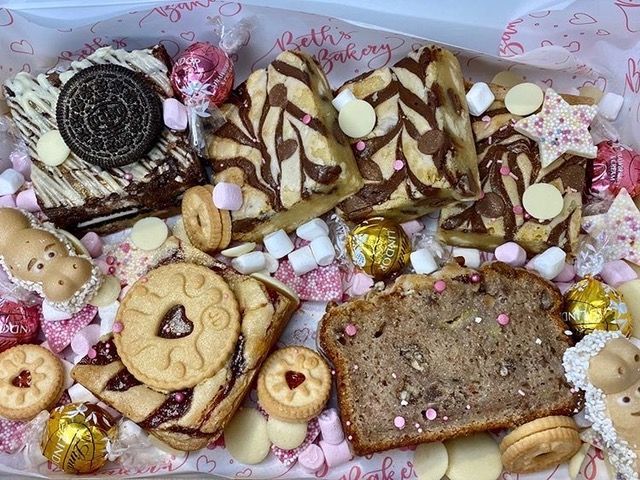 "Beth's Bakery is a new up and coming business who sells the most delicious range of brownies and cakes. Sprinkled with glitter and oozing with caramels, it's clear to see why her company is thriving already."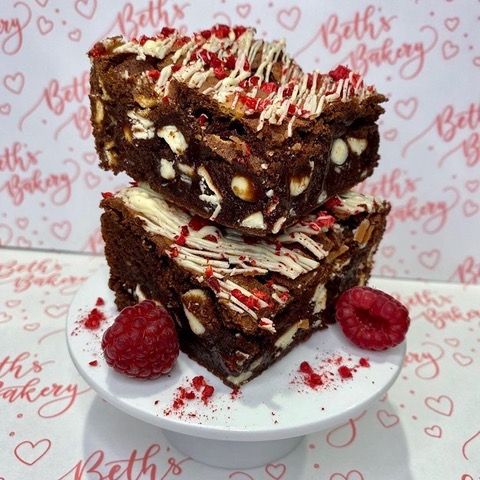 "I met Beth when she attended one of my calligraphy classes in 2019. She was an absolute delight to meet and was keen to learn as much as possible. When Beth got in contact again in 2020 to discuss the branding for her new business I was thrilled. We started by creating a new logo, then progressed onto thank you cards and packaging. Calligraphy was a key feature of the designs. Beth initially came to me with a brief idea and stated that she wanted her branding to look very girly and inviting using shades of pinks and white. The overall design was illustrated with lots of doodles relating to her business (cakes, treats and all things tasty!). We both loved the outcome and couldn't wait to send the design package to be printed."
"With the greaseproof paper we wanted a more minimalistic design which centred around the logo design we created. This was designed using Beth's brand colours and matched the thank you cards perfectly with small illustrative hearts. Noissue were able to take this design and make it into a real feature of Beth's business. The quality and colours are superb and I know that Beth is delighted with the finished product."
---
Find more of Kate and Beth here:
Kate Illustrate
Website: www.kate-illustrate.co.uk
Instagram: @kate.illustrate

Beth's Bakery
Website: www.beths-bakery.co.uk
Instagram: @beths_bakery_