To find elegant clothing that fits women with classically simple styles isn't so easy, especially if you aren't fans of fast fashion.
But say hello to Lemuel MC, an ethical clothing brand that specialises in designing beautiful clothes that will surpass an entire generation; long-lasting, guilt-free fashion that's stylish and refined.
Know more about Lemuel MC in the eyes of its founder, Marta Cernovskaja, and her sister Juna, who helped in designing their custom, sustainable packaging.
Creatives: Marta and Juna Cernovskaja
ABOUT OUR CREATIVES
Tell us a bit about yourself/your team: Start with your name/brand name, the city you're based in
MARTA: I am Marta Cernovskaja founder and designer at Lemuel MC. The brand name is the second name of my partner in life (he also helps out with paperwork side of the business) and my initials. We are based in London, UK
JUNA: Juna Janone, I am a film director/writer, and live in Vilnius Lithuania
My work includes:
Twelve black ravens theater play 2020.
Around the world in 11days - full-length documentary (Red, to be released)
Lida, Vanda, Liusia - full-length documentary (HD, 2014), national nomination
Best documentary of the year, Silver Crane 2015
Script for the feature-length film Twelve Black Ravens long-listed for BBC Script-room 4, 2014
Hunger - scriptwriter, director, producer (2008, 35mm Kodak): Film showed at the Lithuanian film festival Scanorama (2008), Lithuanian nomination Silver Crane (2009) for best student work, Ukraine film festival Artek, different view winner.  More info here.
I've loved drawing since the age of two. I was supposed to study arts at the Vilnius art academy but chose film directing in Moscow after script-writing studies in London and finally post masters studies in art criticisms at the Royal Institute of Art in Stockholm.
My drawing style is a kind of messy doodle or bold graphic design.
How and why did you start your brand?
MARTA: I was at a very low stage of my life when I thought no one would employ me because of my skin condition (I have severe eczema) so I did the next best thing and created a job for myself and I never looked back.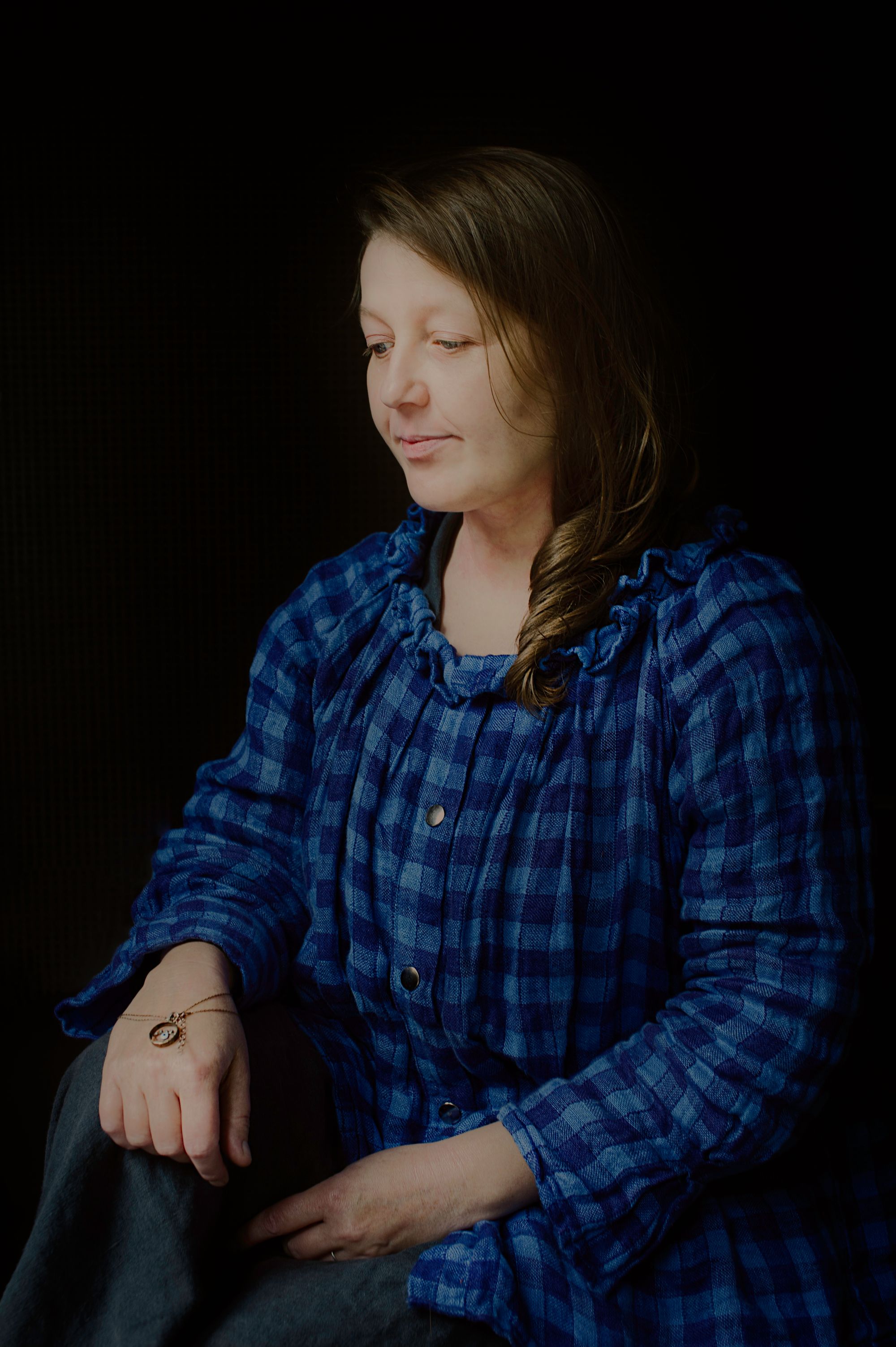 What's your brand vision and why is this important to you?
MARTA: The design ethos for Lemuel MC is "perfect simple" timeless clothes. I don't have seasons but add new designs whenever I'm inspired. Sustainability and an ethical approach are hugely important to me - we only use 100% linen, which is a naturally sustainable fabric, and make sure everything is produced as transparently and ethically e.g. paying London living wage to our seamstress, as possible. Recently, I've been thinking back to my textile design degree and am planning on getting a bit more creative in the printroom, by creating a few prints for accessories. I think the design for the tissue paper gave me my passion for printed textile back.
JUNA: Ethical consumerism. We do overproduce even in the art world.
What's your design process like? Where do you usually get inspiration?
MARTA: I scroll a lot on Instagram and Pinterest. But my main inspiration always comes from the past! I love finding old images from vintage markets. I'm always on the look out for clothes design from them.
JUNA: Research and once again research.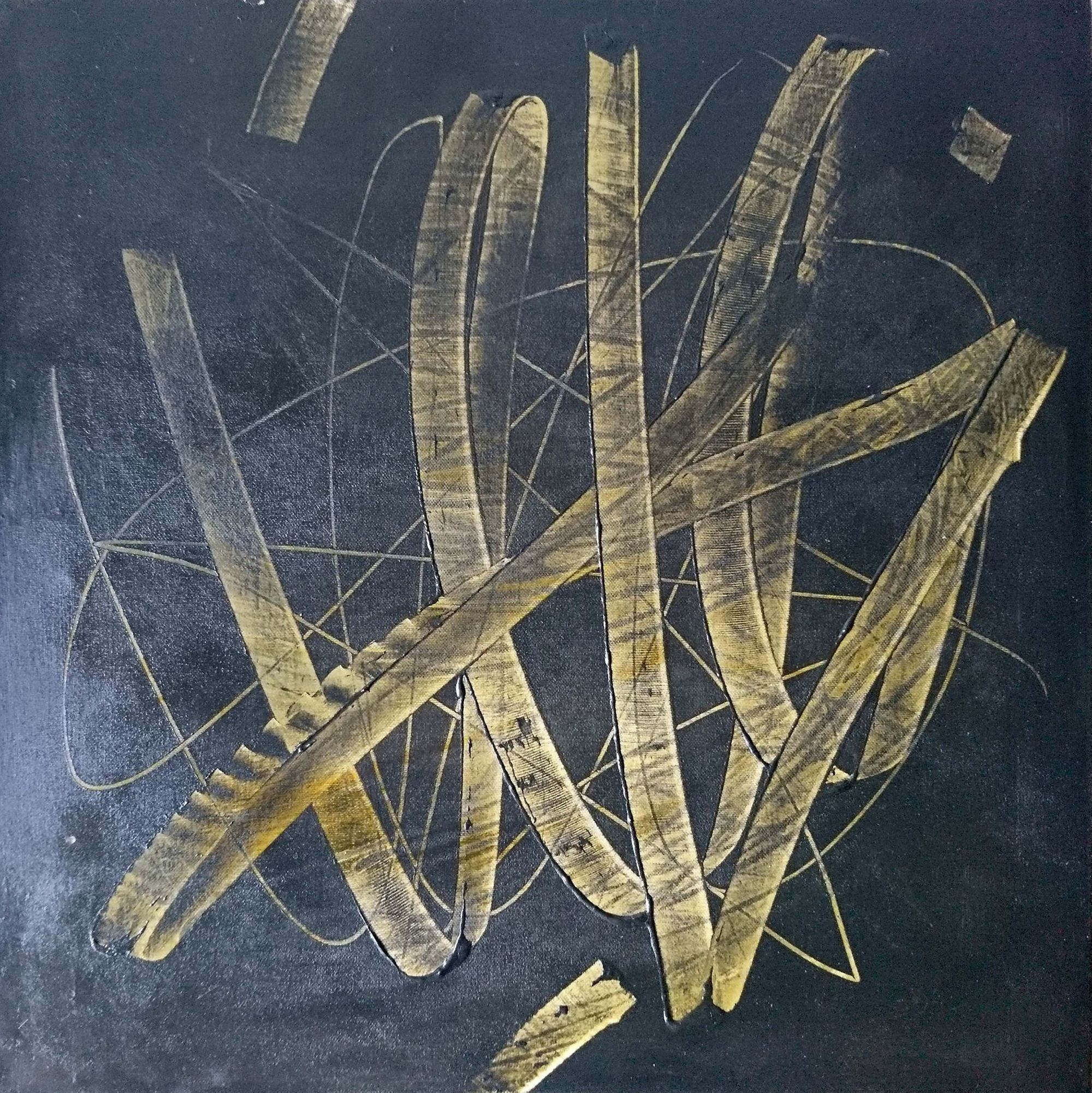 What does visual storytelling mean to you?
MARTA: It's the way I best express myself, and find it a natural way to communicate ideas, thoughts and emotions. I sometimes struggle with the right words to express myself - i speak three languages but often still can't find the right words! Visual mediums like photography, drawing and design come much more naturally, and are broad enough to say many things at once.
JUNA: It is all about the story. Stories shape us and help us understand ourselves and the world around us.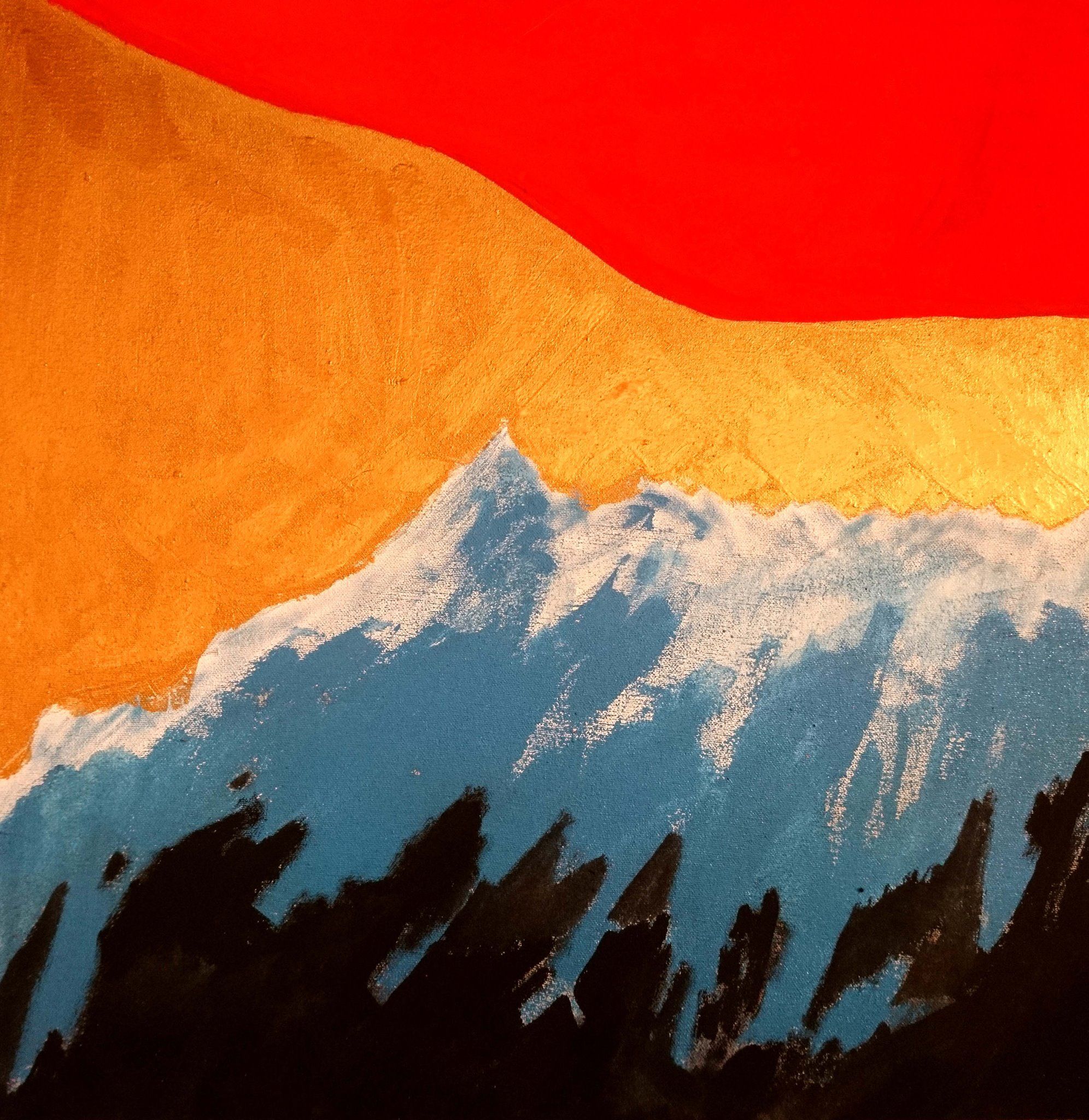 What qualities do you look for in a client/collaborator?
MARTA: Mutual understanding, in the sense that we have to clearly align and complement each other. Also clear communication - being direct is better than a web of inference and implication!
JUNA: Less is more attitude and a clear idea of what visual is needed for the brand.
ABOUT THE COLLABORATION (by Marta Cernovskaja):
Tell us a bit about your collaboration with Lemuel MC.
Lemuel MC is all about linen, ethical sustainability, and timeless design.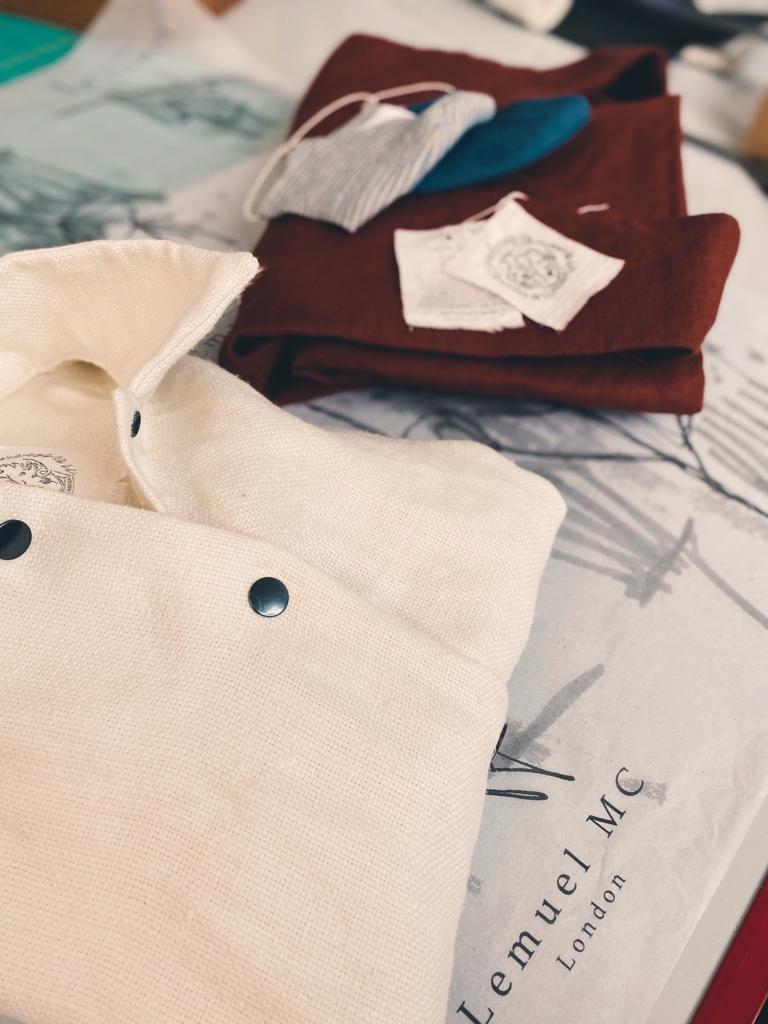 How did you and Lemuel MC begin to work together?
Since we were little I always found inspiration from my sister even though I am older by 13 months;) And I used to copy her style. I've always seen her as  a much broader creative than me. We speak most days, even though we live in different countries, and I ask her opinion all the time.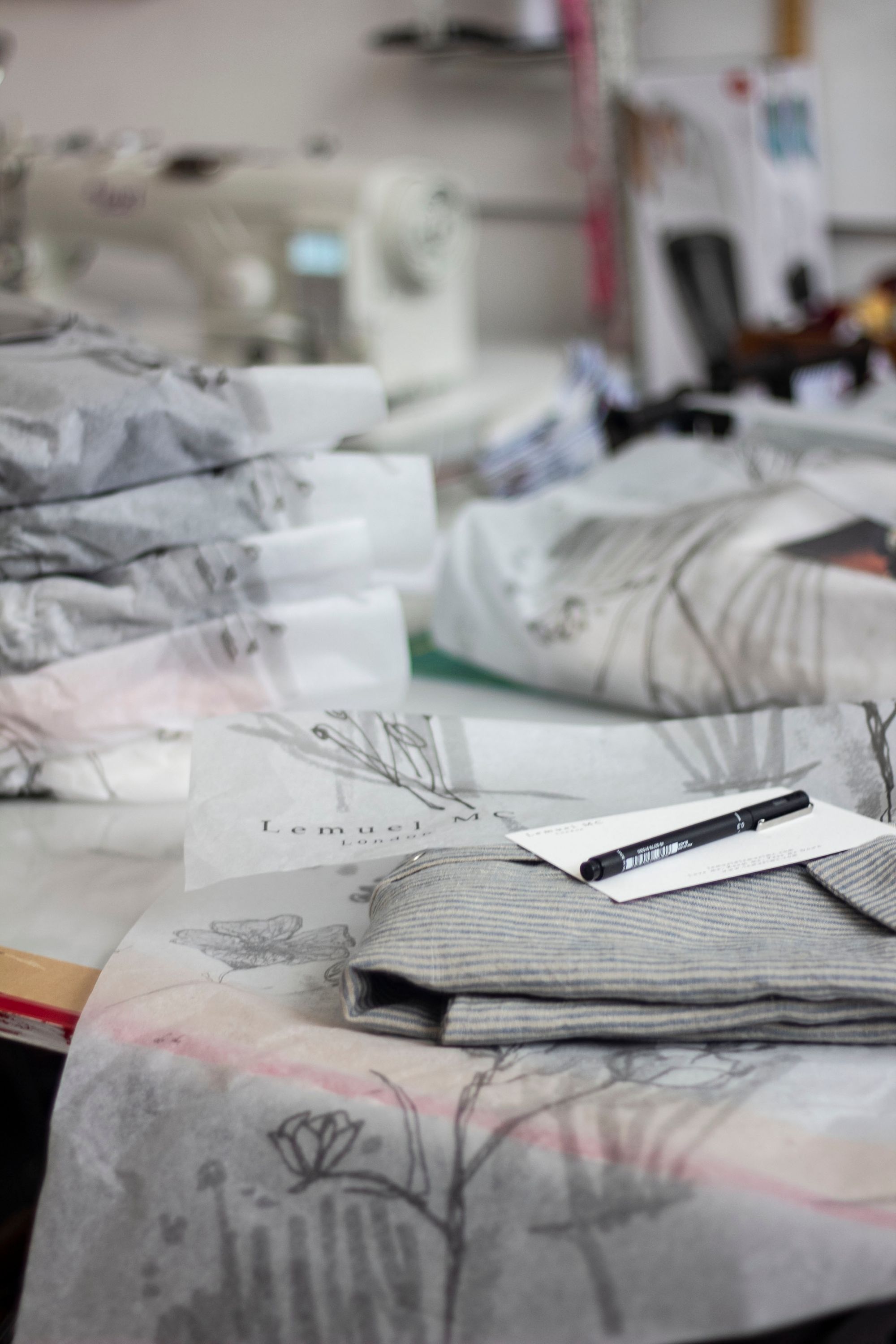 What inspires your designs for this collaboration?
For this collaboration I asked Juna to draw me linen flowers as I wanted to make a tissue paper as a praise for linen beauty. My style of drawing is too neat for the idea I had and my sisters is just perfect. So she drew linen flowers and I put them into the design.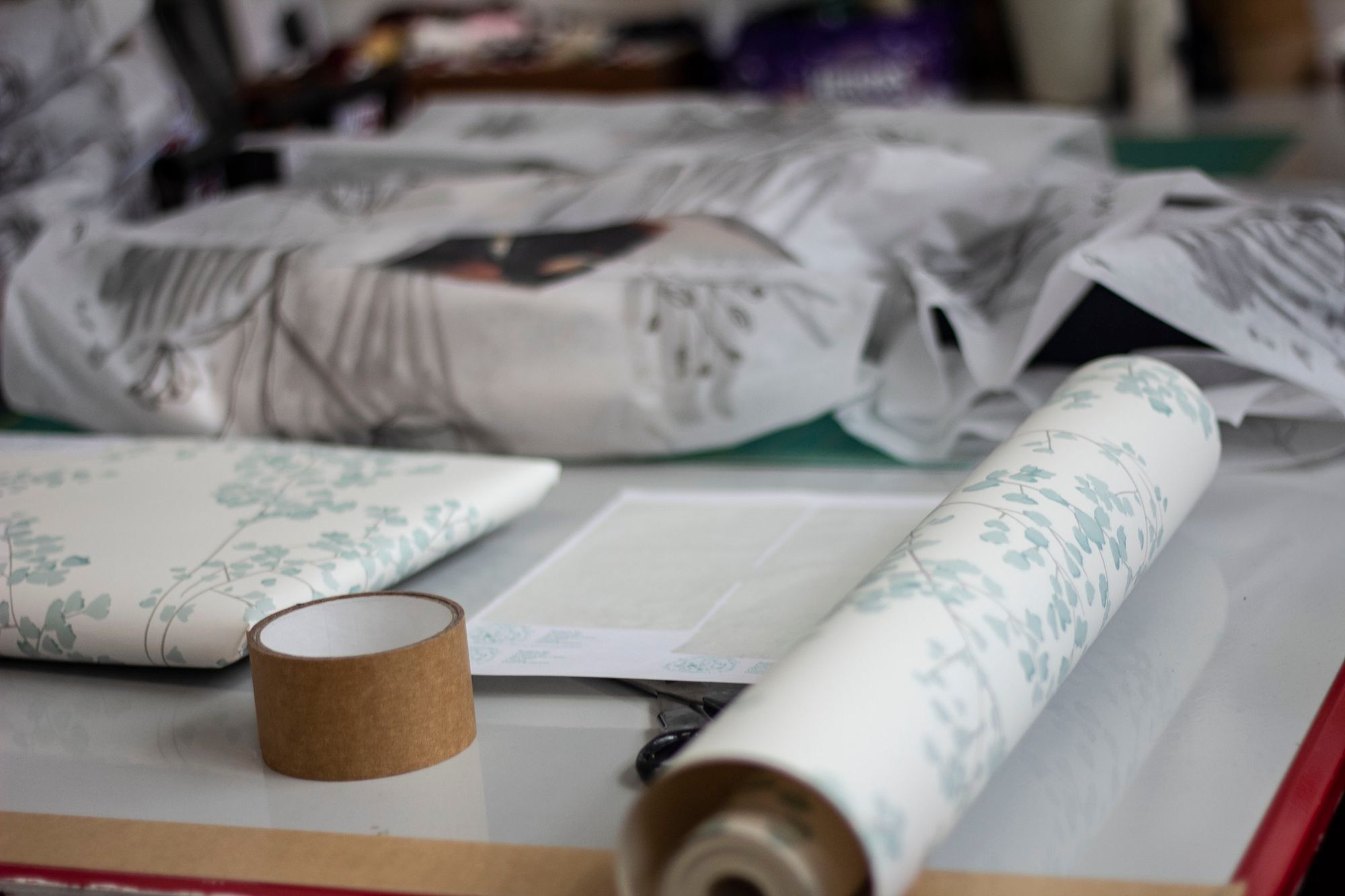 What was something that stands out about this collaboration for you?
It is lovely to see our collaborative work in print, like all sisters we have our good and bad days, but we work together well, and I like the fact that I have my sisters touch for my new branding.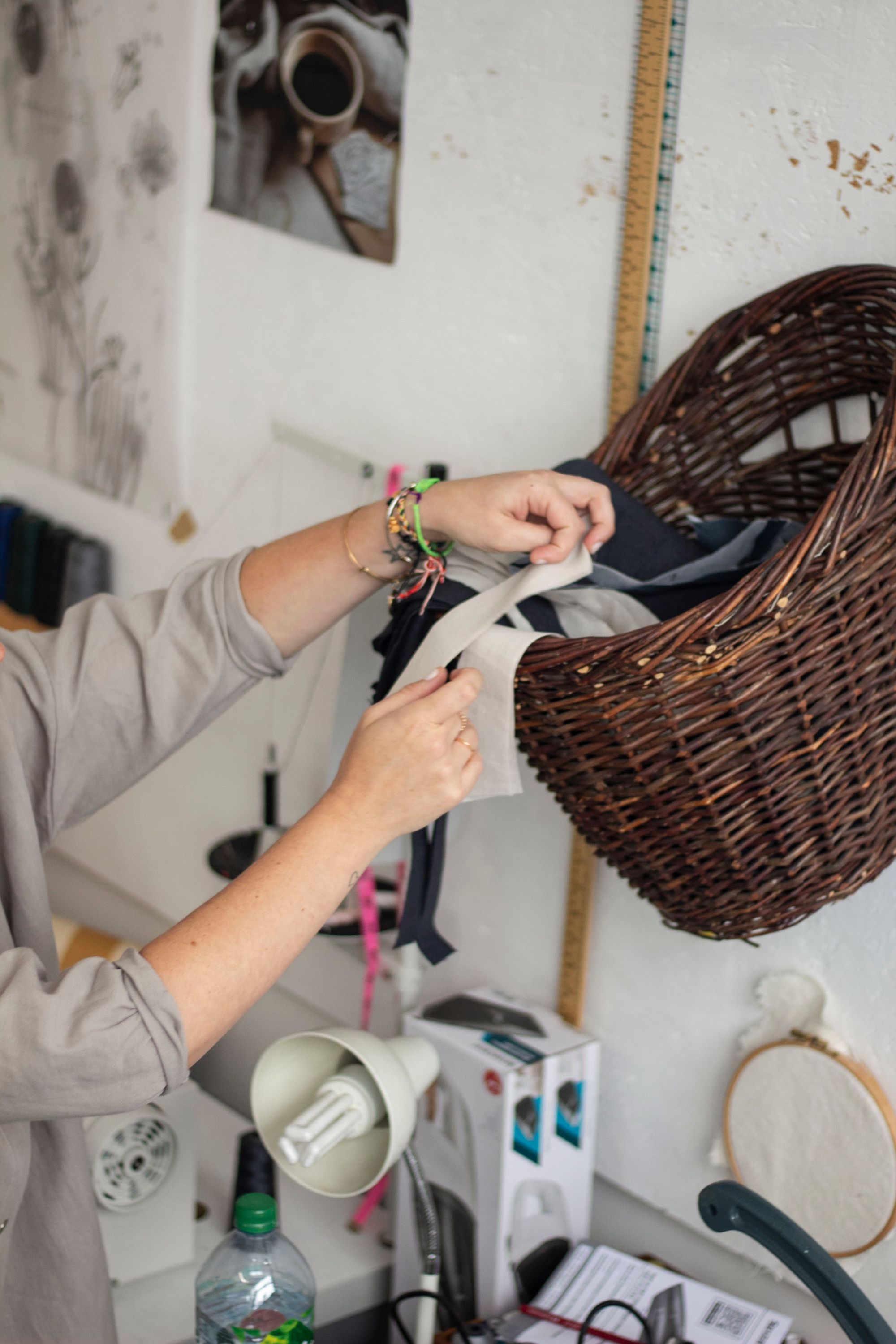 Why did you choose noissue for packaging and what products did you choose from our range?
Sustainability was a must have and noissue stood out when I was doing my research of who to go with.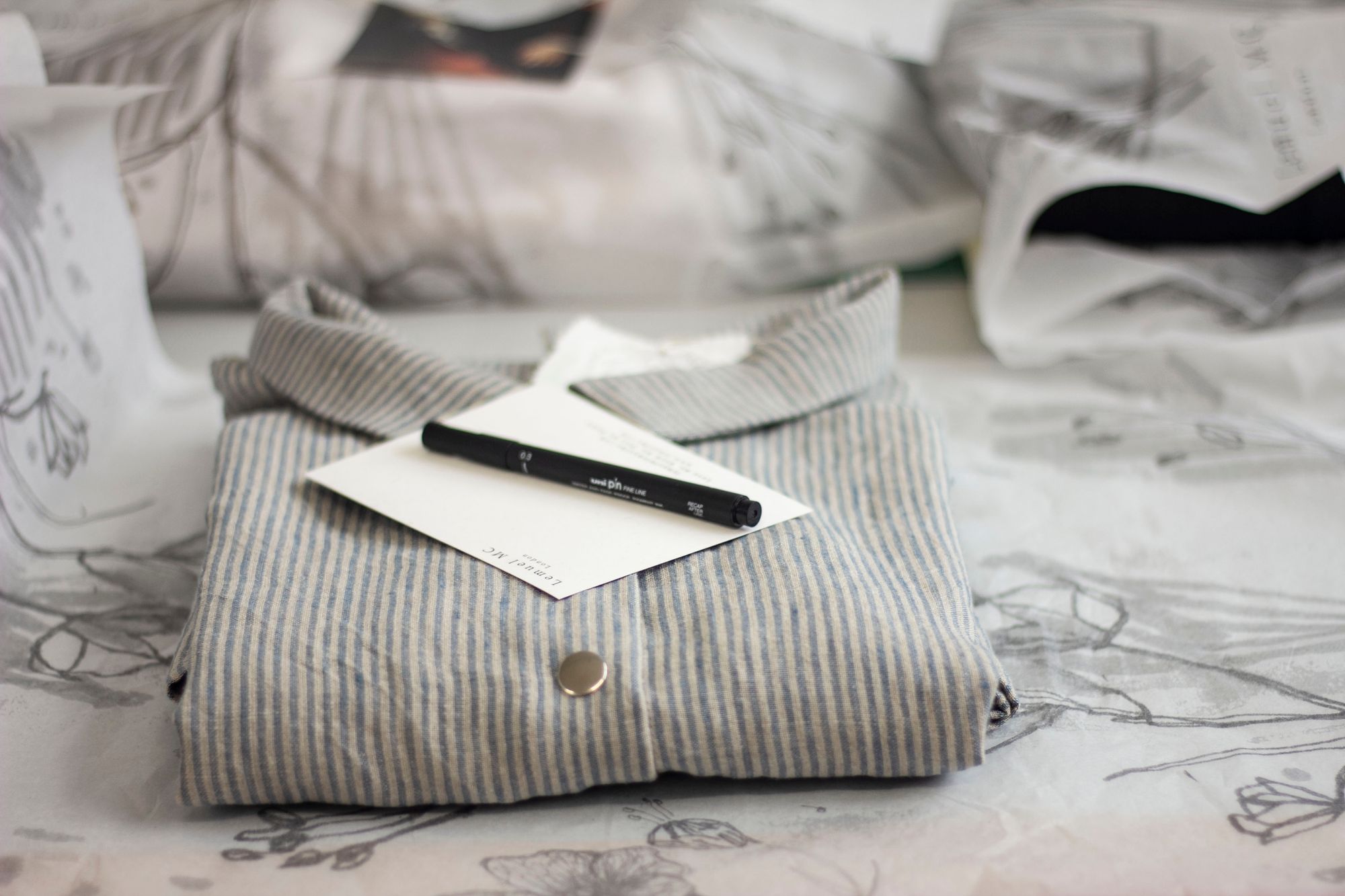 ---
Find more of Marta & Juna Cernovskaja here:
Lemuel MC (Marta)
Website: lemuelmc.com
Instagram: @lemuelmcoflondon
Juna
Instagram: @junacernovskaja