With working from home becoming more prevalent, there have been many adjustments and pivot needed, especially for people who prefer in-office settings. However, for some, being able to work from the comfort of their own home allows them to become more present with not just their work, but with their family and relationships as well.
Kristelle Mafi is a proud mother of three, photographer and the owner of Lend Me The Dress. Being able to work from home has allowed her to spend more time with her children all while still doing something that she loves – providing beautiful dresses for mothers and their littles ones! Looking for a brand refresh, she collaborated with Keren Elise Creative to help bring her new company vision into the light.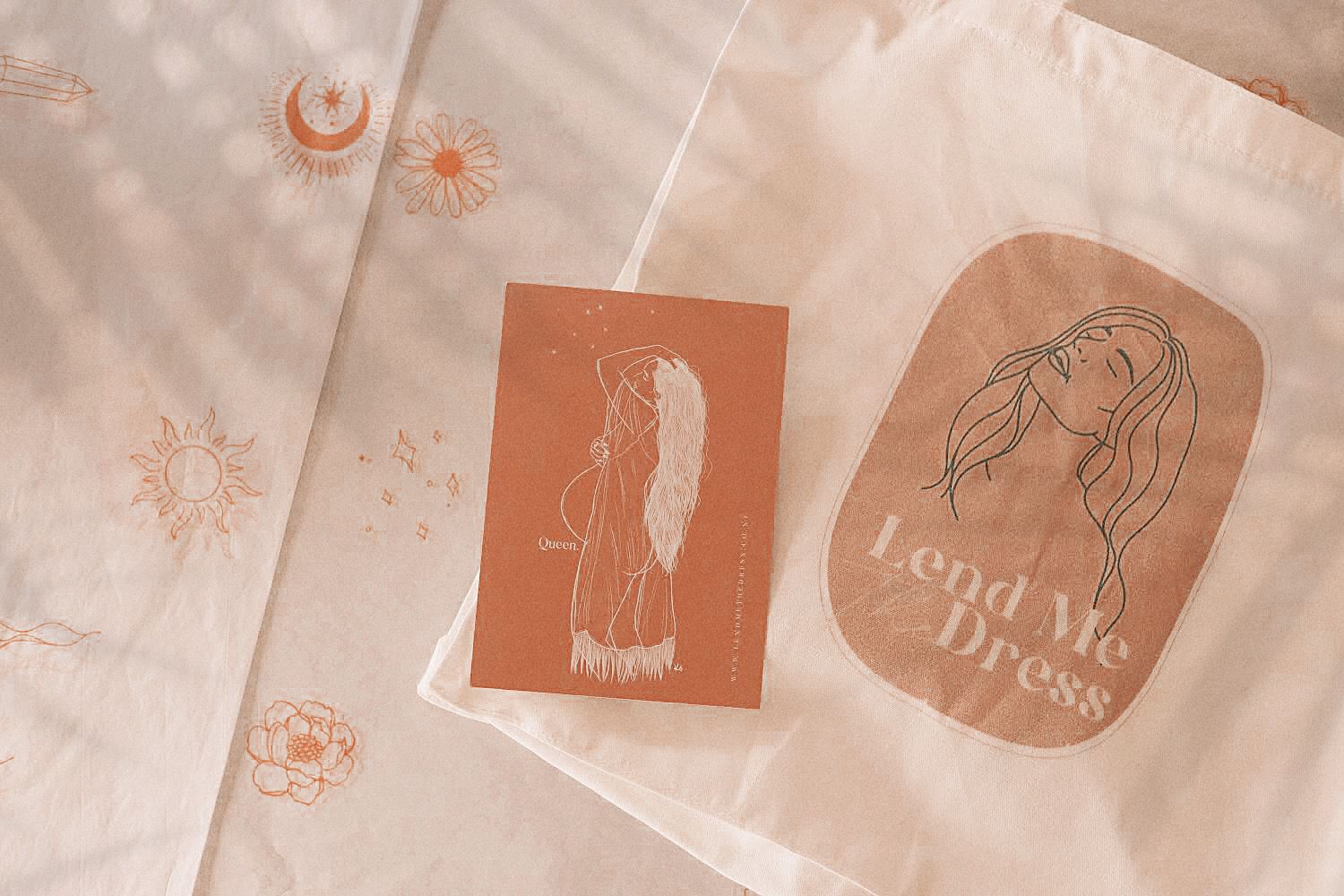 Lend Me The Dress, founded by Kristelle Mafi, is a dress rental service providing maternity and event dresses for mothers during pregnancy. They provide dress rentals for young girls ages 0-9 and also have a small, carefully curated selection of online products that are the perfect for motherhood, baby showers or the newest arrival to your family. All products are ethically-made or locally produced by other small businesses. Their gowns feature intricate lace detailing, beautiful hand embroidery and small details that make them unique from everyone else. They work hard to source ethically made garments all over the world, to provide their customers with special dresses.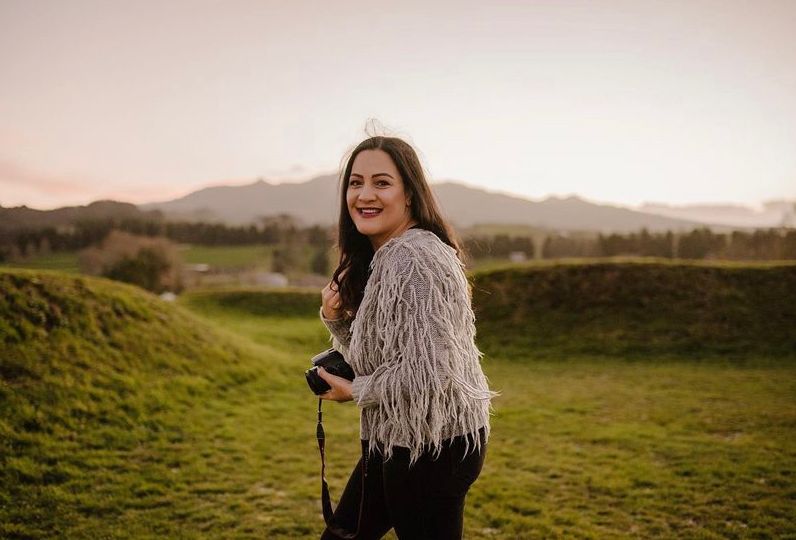 Lend Me The Dress came about when Kristelle was pregnant with her third child. She found herself searching for dresses to wear out to events, or for maternity photos but could never find anything that fit well, or was available in New Zealand. She also wanted to avoid buying anything overseas that might just be worn only once. While there are plenty of dress rental stores out there, none of them really catered to womens' growing and ever-changing bodies during pregnancy. As a mother, Kristelle knew just how important it is to want to wear something that makes you feel beautiful, without having an environmental impact costing the earth. She decided to take this idea and run with it. 2 years later, they are providing beautiful designer gowns and dresses for their fellow mothers in New Zealand.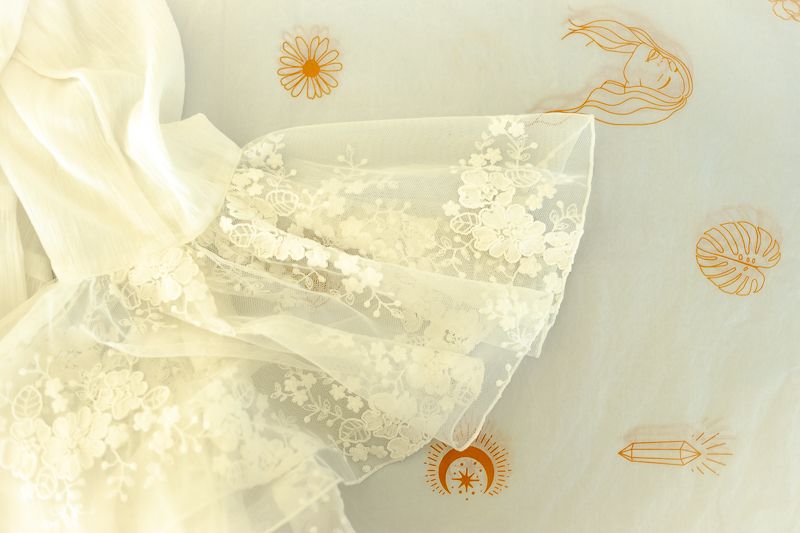 Lend Me the Dress had recently undergone a rebrand and Kristelle wanted to make sure that her packaging design would match the new brand identity. As packaging can be one of the most crucial factors that sets your customers' impression of your business and products, it was essential for her to be able to provide the best experience possible.
For her brand refresh, Kristelle already had a strong candidate in mind for the project. After having previously worked on the Lend Me The Dress logo, she knew Keren Elise Creative would be the perfect creative for this project.
"Creatively, I was looking for a design that tied in with my logo and brand. We rebranded last year and I wanted to provide a boutique experience for women who rented with Lend Me The Dress. I wanted them to feel like they had received a beautiful gift everytime they ordered a dress or product from us. I also wanted designs that showcased our most popular dresses that customers said made them feel beautiful whenever they wore them. When searching for a graphic designer, I looked for someone who created empowering, feminine designs with intricate details. Keren was able to bring my ideas to life with designs that matched my vision for Lend Me The Dress." says Kristelle.
Keren Buchanan of Keren Elise Creative is a mum, creator, and dreamer, based in Hamilton. She runs everything from behind the scenes content, social media management and quality control, to the creation of your orders. She's the creative brain and artist bringing these designs to life! She is a solo mama to two beautiful kids - who are the inspiration and drive behind her designs.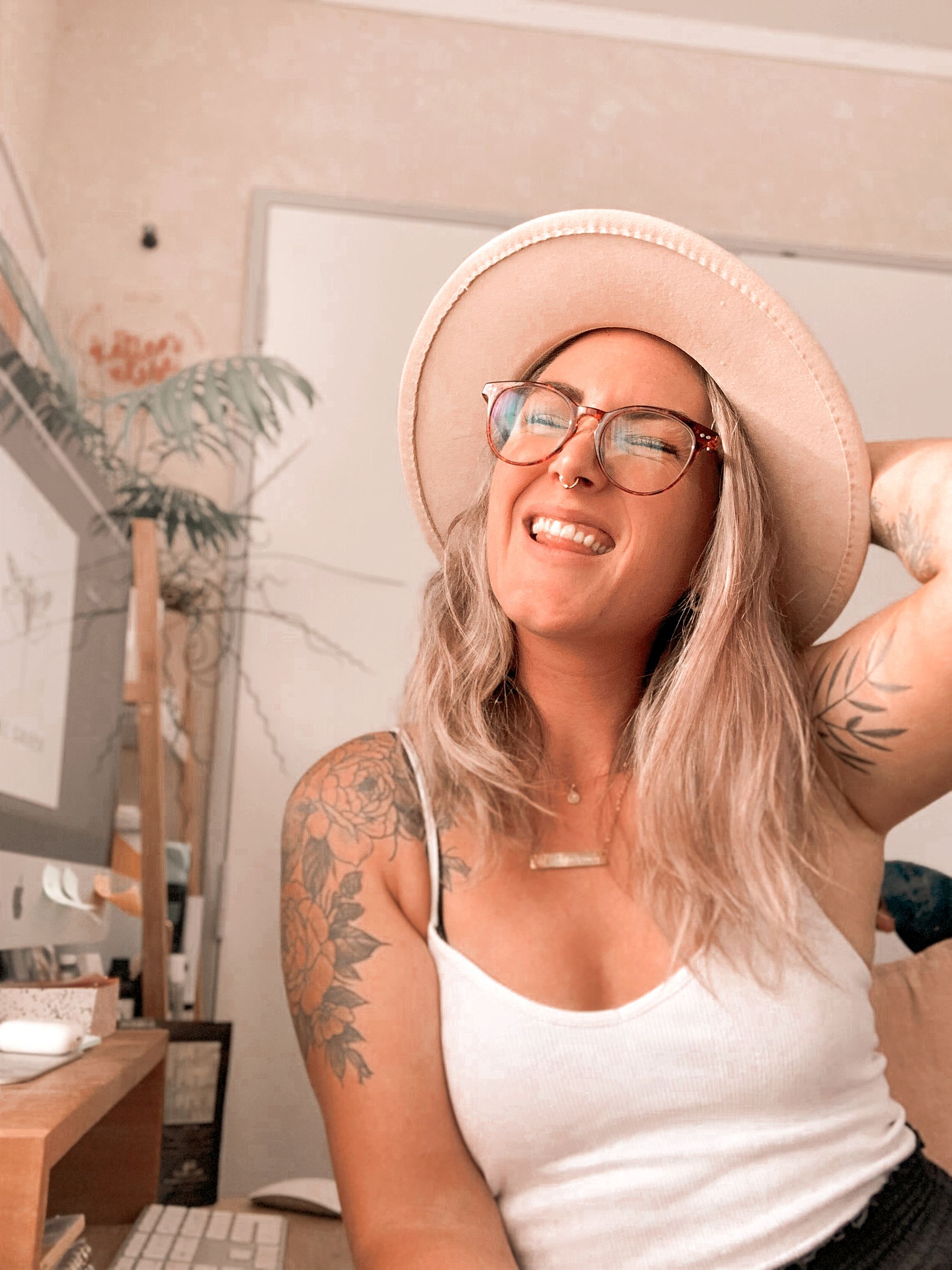 She has been working in the design industry for over 12 years now, starting as a junior designer in a print shop before moving up to become the head graphic designer. As she became a mother and needed more time dedicated to her family, she started Keren Elise Creative (previously KP Designs) and has now been working for herself for almost 7 years, offering services in design and illustration.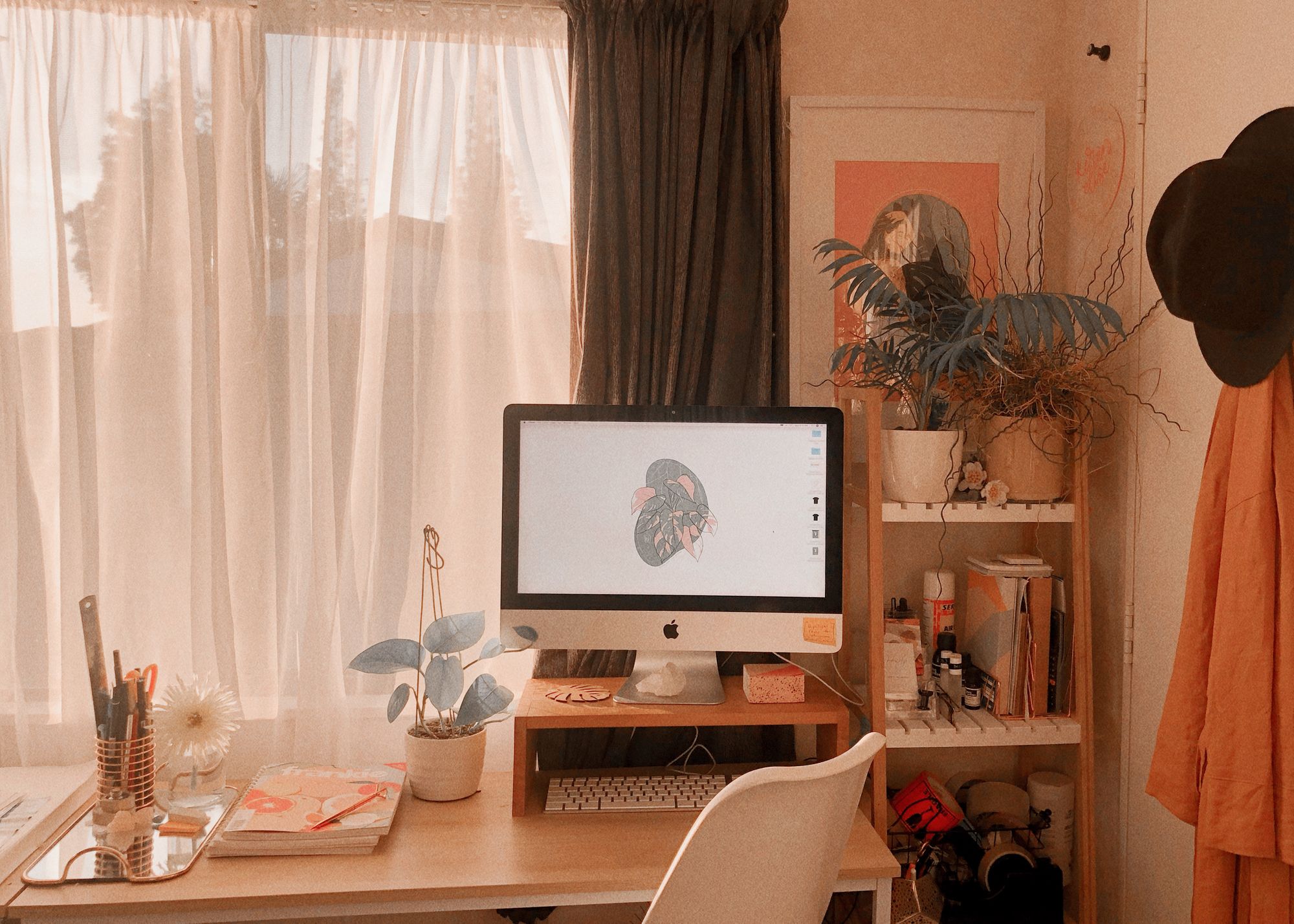 "The projects I mostly take on are from small, alike businesses who are needing branding that reflects their creativeness. These are my favourite projects because you are literally bringing their idea (baby) to life for them - by creating branding that represents them as a business. It's so much fun taking their ideas and putting my spin on it to create something they fall in love with." – Keren
Kristelle shared: "Keren Elise Creative had already created an amazing logo for my website and I love her strong message of body positivity and feminine confidence through her work. She has an eye for detail and is an amazing artist. I was so excited to work with her and see what she could come up with!"
Keren has known Kristelle for a good few years now through the Waikato Mum's group connections that they shared, as well as Instagram. The first project that Keren completed for Kristelle was a few years ago when she did some illustrations for Kristelle's postcards and social media. She had also previously done a logo, which they ended up changing this year.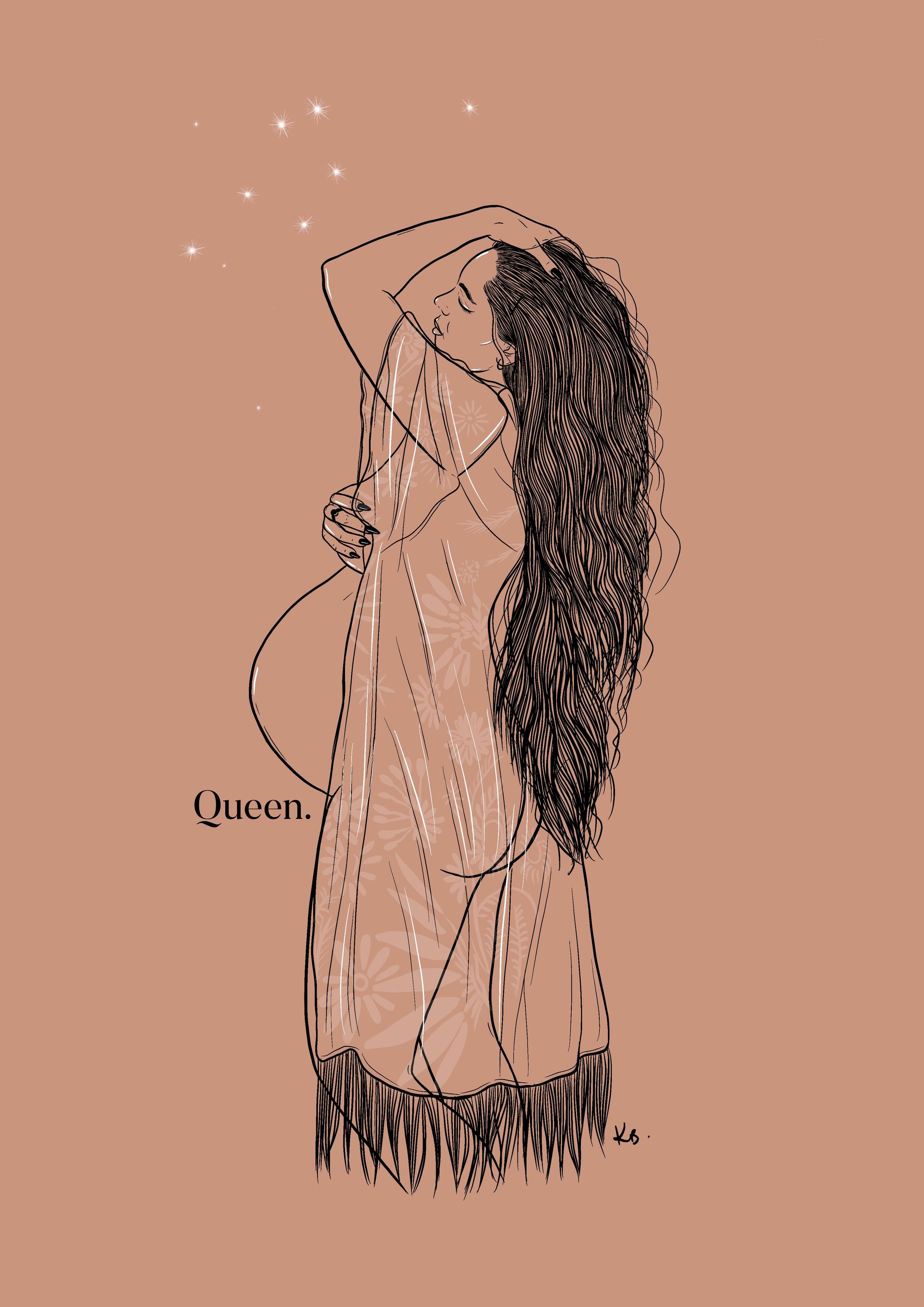 "As soon as I read that she wanted a logo based on the more detailed illustration I had previously done for her - I was in! I love working with regular clients and I jumped at the idea to revamp her logo and do up a series of illustrations for her branding." says Keren.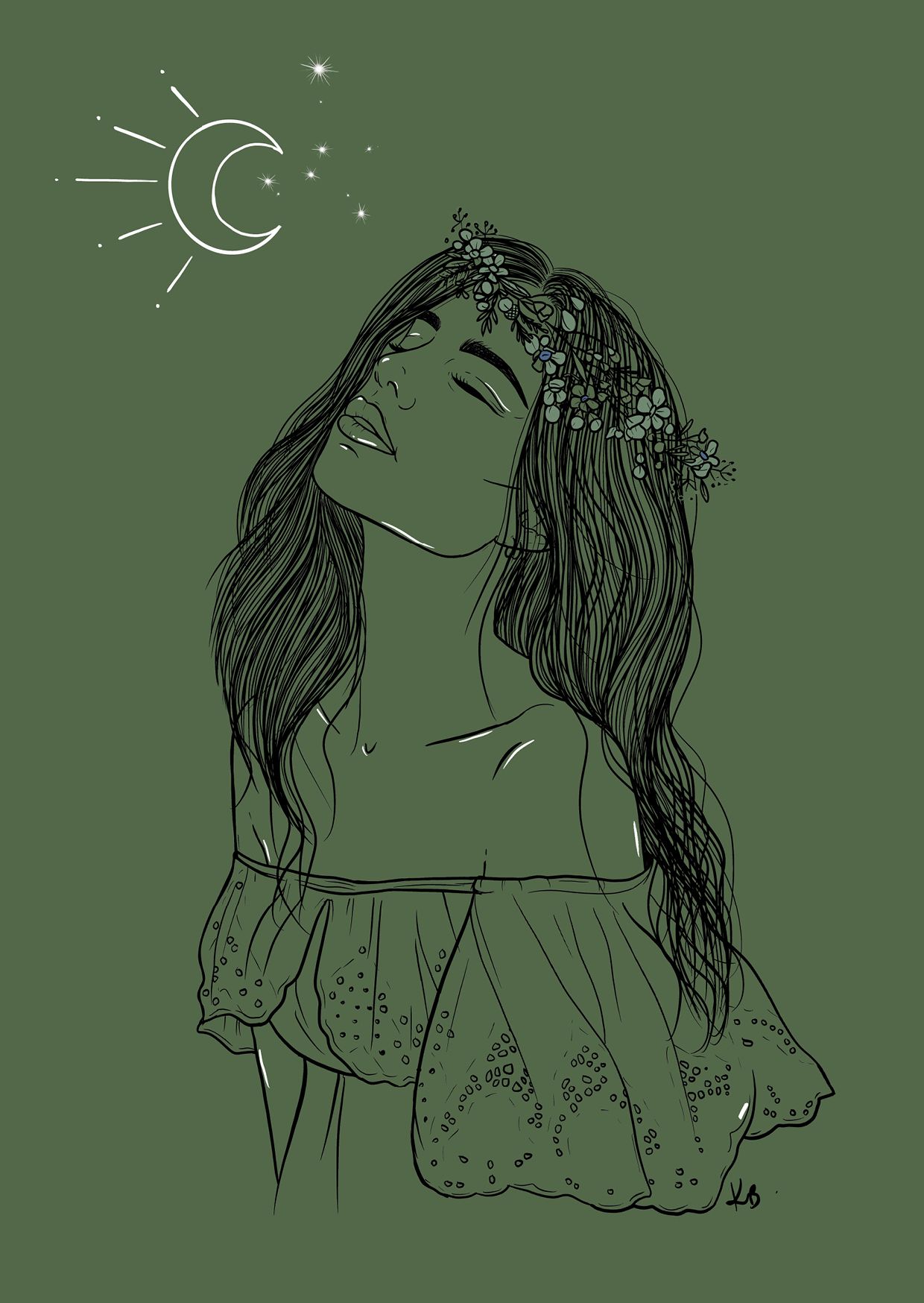 To get the ball rolling, Kristelle headed to Pinterest to find design inspirations that projected bohemian, feminine and goddess-like vibes as the aesthetic. She also took inspiration from the dresses they currently rent out the most. For her packaging, she wanted a selection of designs printed on tissue paper that would compliment her brand, but didn't include the logo. This would allow for a multifunctional design that could be reused as gift wrap or packaging once their customers received it.
Keren says: "I normally start by creating a colour palette for us to work with, then I make a start on Illustrating (most branding I do these days includes Illustration). I send them the ideas I have created, we chat about how they will work in their final design, then if we are all happy - we move onto the Design! This is my favourite part! I love bringing together my illustrations and pulling them into Illustrator and creating the final ideas. It's sort of magical!"
They had communicated back and forth through email to decide the drafts and the tweaks needed for the final design. Keren wanted to ensure that all communication and ideas were clear, so she had all the necessary information to create the perfect design for Lend Me The Dress.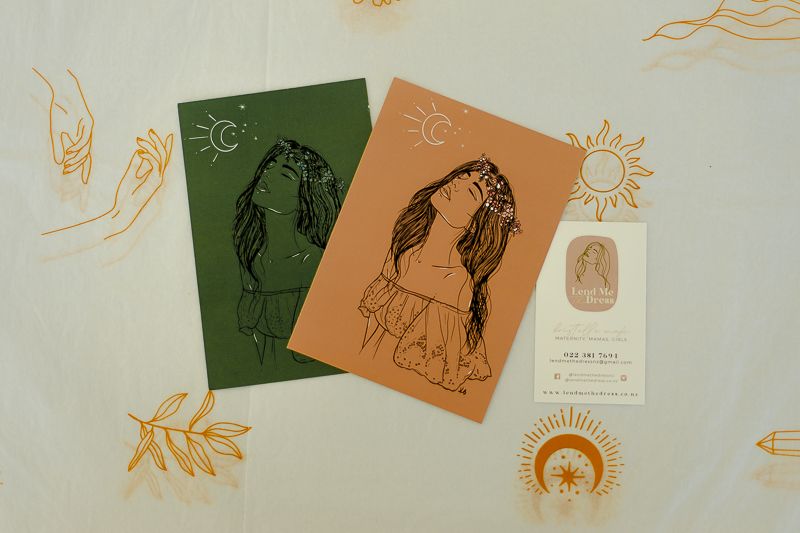 "I do another sheet of concepts and we are normally on the same page about where we want to take it from there. I like to offer a few different options so the clients can see different versions for comparison." – Keren
Lend Me The Dress is dedicated to doing their part in providing a service that is not only sustainable, but also better for the planet overall. They make sure to use compostable delivery and return bags and also have their dresses sent out in customised tote bags that are sent back and reused each time.
For their packaging, they chose noissue's custom tissue paper as their values and advocacies were greatly aligned with the company's.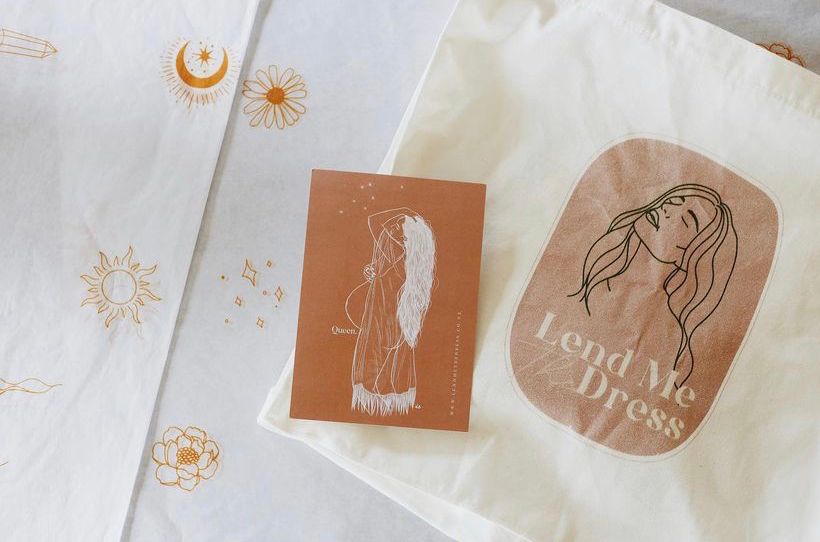 "I love that noissue's tissue is eco-friendly and easy to design online. Shipping was quick to New Zealand and the quality of the tissue paper is amazing. Our customers send dresses back in our customised tissue, which we then reuse or they reuse themselves as gift wrap for presents. We love that our chosen design is part of a multifunctional product that can be reused over and over again." – Kristelle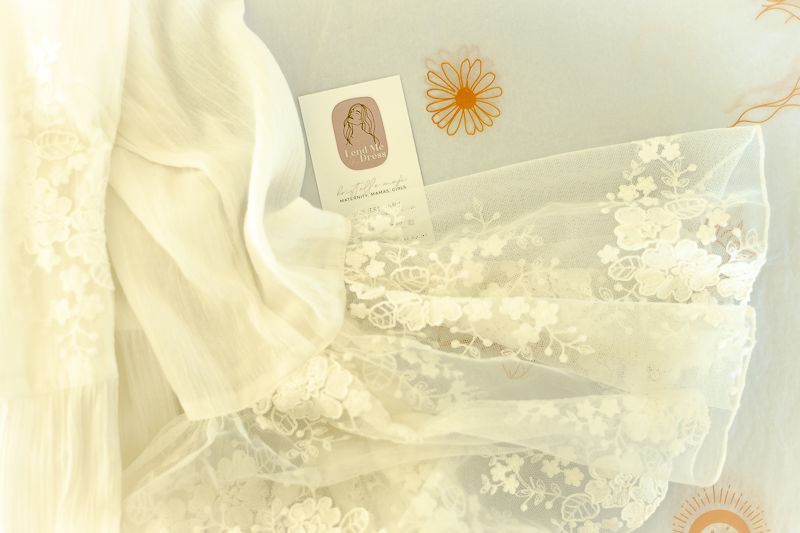 Having already worked on past projects together, it was no doubt that both Kristelle and Keren had a blast collaborating. Being able to build a good relationship and having clear, open communication with your client/s definitely shows in the great outcome of the project.
Keren expressed: "I always enjoy doing work with clients I know, and are regular customers. Just makes it more personal and enjoyable to complete! I absolutely loved where she was wanting to take her branding, so I was all in when she asked if I wanted to be her designer again."
---
Find out more about Keren Elise Creative and Lend Me The Dress here:
Keren Elise Creative
Creative Profile: https://www.noissue.co/partners/creative-community/keren-elise-creative
Website: https://kerenelise.co.nz/
Instagram: @keren.elise.creative
Lend Me The Dress
Website: https://lendmethedress.co.nz/
Instagram: @lendmethedress.co.nz