Today we put the spotlight on Moon Child Studio. Owned by UK-based creatives Sophie and Emma, it was recently launched following on from the success of their clothing brand to offer their design, branding and marketing skills to like-minded indie businesses!

Here we talk to them about creating Moon Child magic with brand Saffie Bea. Read on to know more about their collaboration.

Creative: Moon Child Studio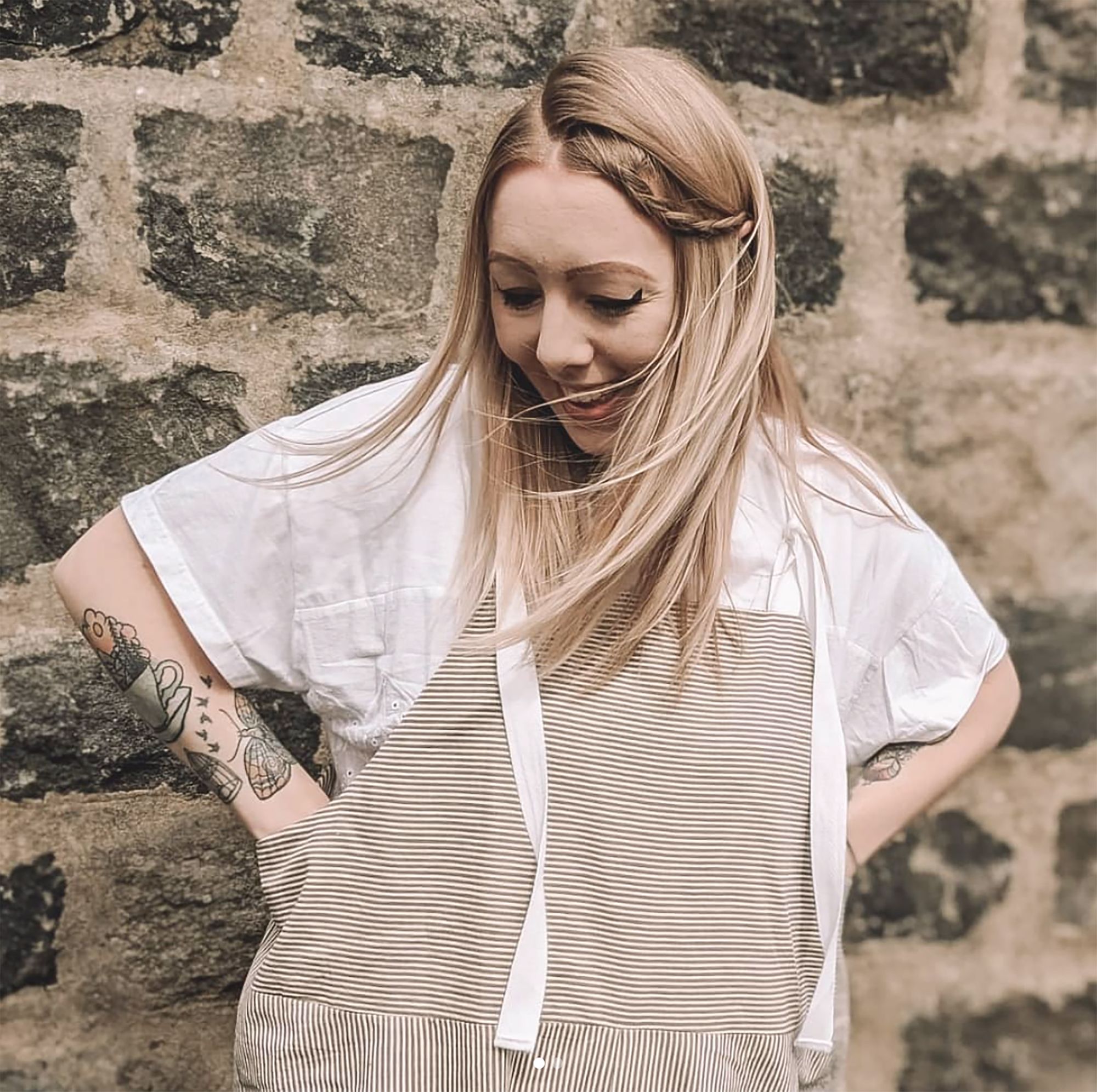 Tell us a bit about yourself and your design practice?
We are Sophie and Emma, based in the UK. We met through our current day job over 4 years ago, we set up the 'Moon Child' brand together and have been creating and selling children's and adult's clothing ever since. Sophie handles all the design work and t-shirt printing, and Emma the handmade garments and marketing! With our brand ever growing we decided to use our combined skills to expand the business and create 'Moon Child Studio' with a focus on helping other small businesses with their design and marketing needs. So far under the studio name, we have created packaging designs, repeat print fabric designs and also logos which seem to be a popular request!
Tell us a bit about Saffie Bea and their products/business?
Saffie Bea is an eco-focused homeware company specialising in luxe plastic-free home fragrances and artisanal handmade soaps. They are known for their bold and colourful wax melts and botanical styling, their noissue packaging was designed to reflect their natural aesthetic.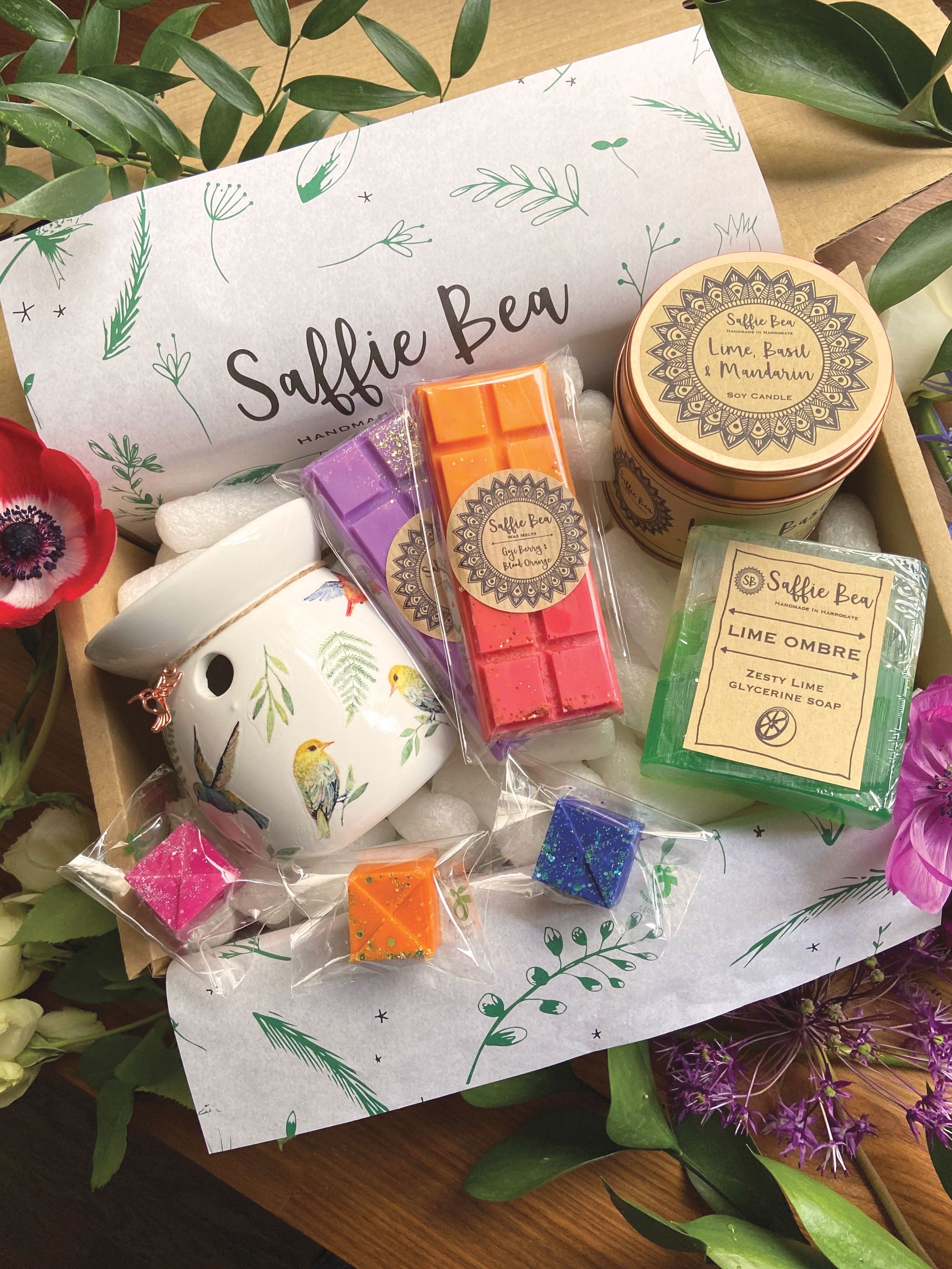 How did you and Saffie Bea begin to work together?
Emma and Corrie (Saffie Bea) have been friends for many years so when we were all starting small businesses at similar times, it was a natural thing to support each other along the journey. We became the go-to people for Corrie when she needed design work and she's the first person we think of for collaborations like products for subscription boxes. We've always supported each other however we can, whether that has been buying from each other, recommending to friends or sharing on social media so you could say we've been working together from the start!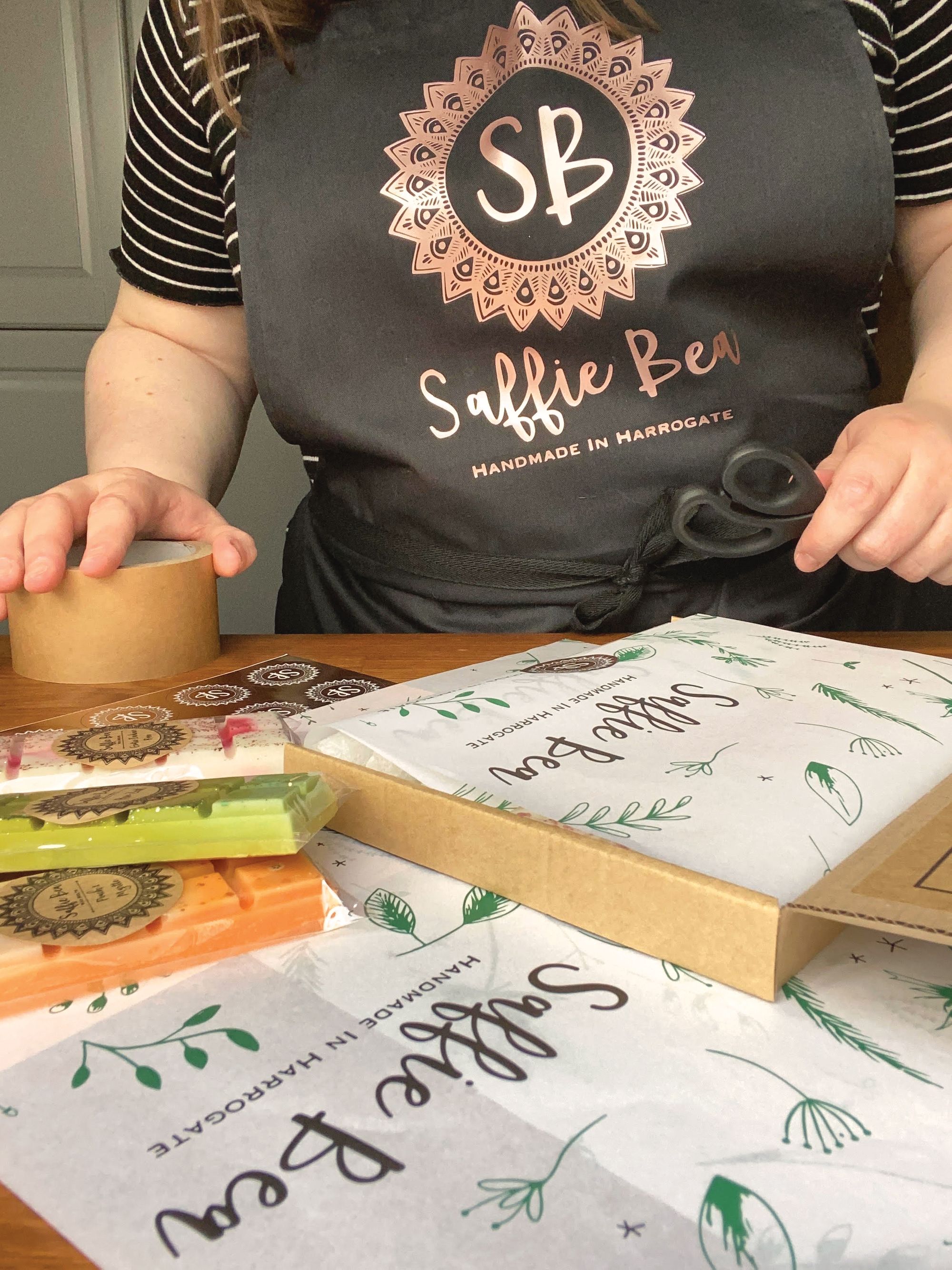 What inspires your designs?
Sophie: I'm definitely inspired by nature, as well as all things celestial. You can see the influence of nature in the Moon Child clothing designs but I also think nature inspires me just in the way that taking a walk will clear my mind and free it up for some inspiration! I also enjoy having a variety of projects on the go as I often find that I'll be working on a t-shirt design for example, and an idea will spring to mind for a logo etc. I find creativity definitely inspires creativity; the more you use, the more you have!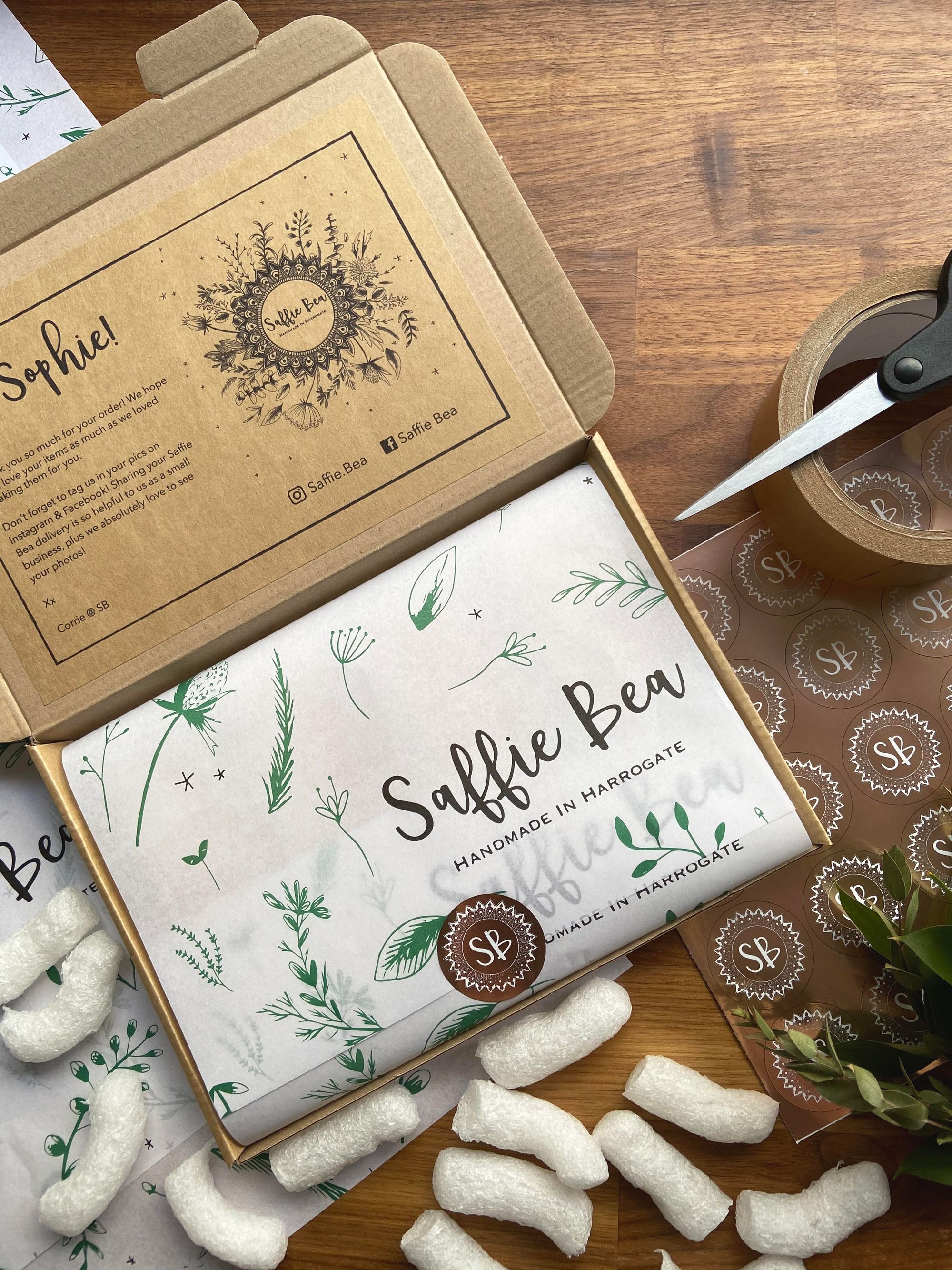 What was something that stands out about this collaboration for you?
I think how naturally we work together, Corrie's products and aesthetic are very nature-inspired so it pairs well with our signature style. Plus she is so easy going and down to earth so always a pleasure to work with!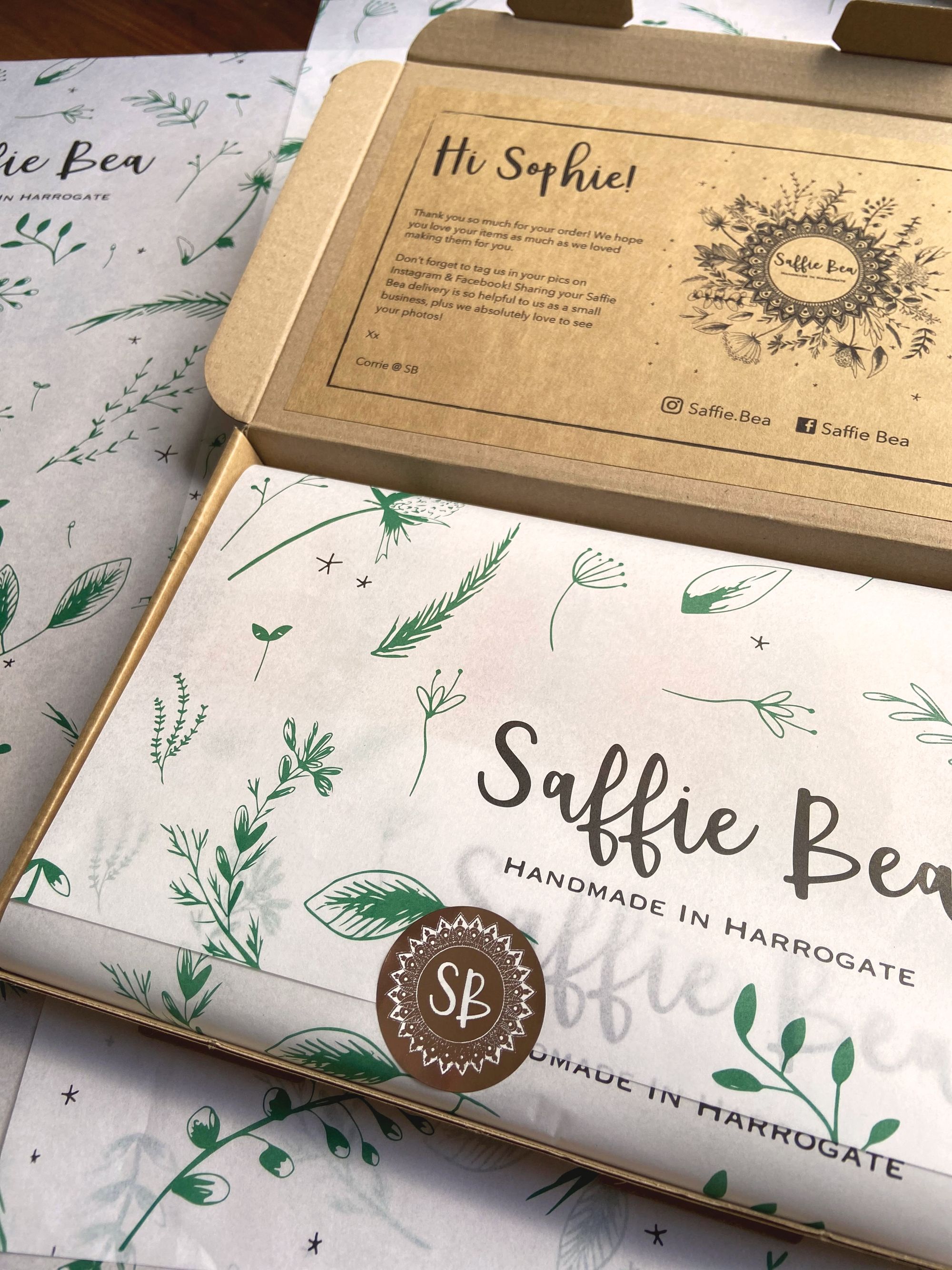 Why did you choose noissue for packaging?
Saffie Bea chose noissue for printing due to their sustainable credentials, eco-ethos and excellent lead times. The fantastic service they received has ensured that they'll be a returning customer!