We all love receiving mail. Especially when it's something new and gorgeous we've ordered online and then waited days, if not weeks to receive. That satisfying feeling of ripping into the packaging to get to the goodies inside is usually worth the wait.
Imagine if you could turn the act of simply opening that box, into a personal experience too. From bundles of quality, gorgeous tissue paper, to finding adorable little notes or gifts inside, it's the little finishing touches on the packaging that makes all the difference. It creates a memorable unboxing experience that your customers will continue to remember.
Welcome to the art of "Unboxing."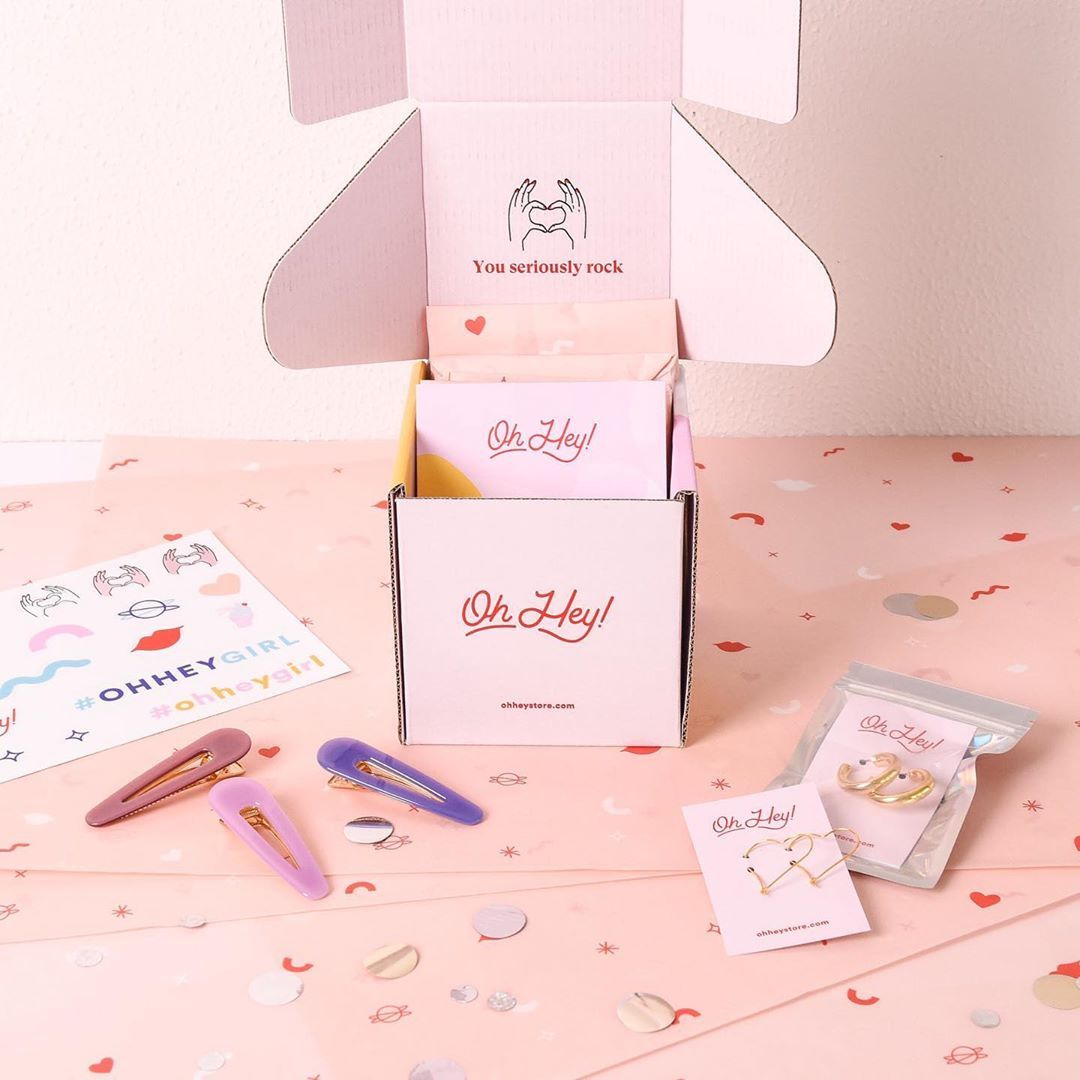 So what is "Unboxing"?
Unboxing is when customers document the process of unpacking, or unboxing, a package from a business, brand, or maker. There is a massive unboxing culture online with commentary on the full-experience, not just the final product. It is great publicity for any brand that goes beyond the final product. Just searching "#unboxing" on Instagram brings up millions of tagged posts, and you better believe it's a big deal.
But consumers won't post about just anything. Brands need to ensure their packaging is share-worthy or 'instagrammable'. Consumers want something that grabs their attention, generates anticipation, and ultimately oozes with customer appreciation and engagement. Plain packaging is over. Unboxing is all about continuing the brand experience, and it's simple to do with great packaging.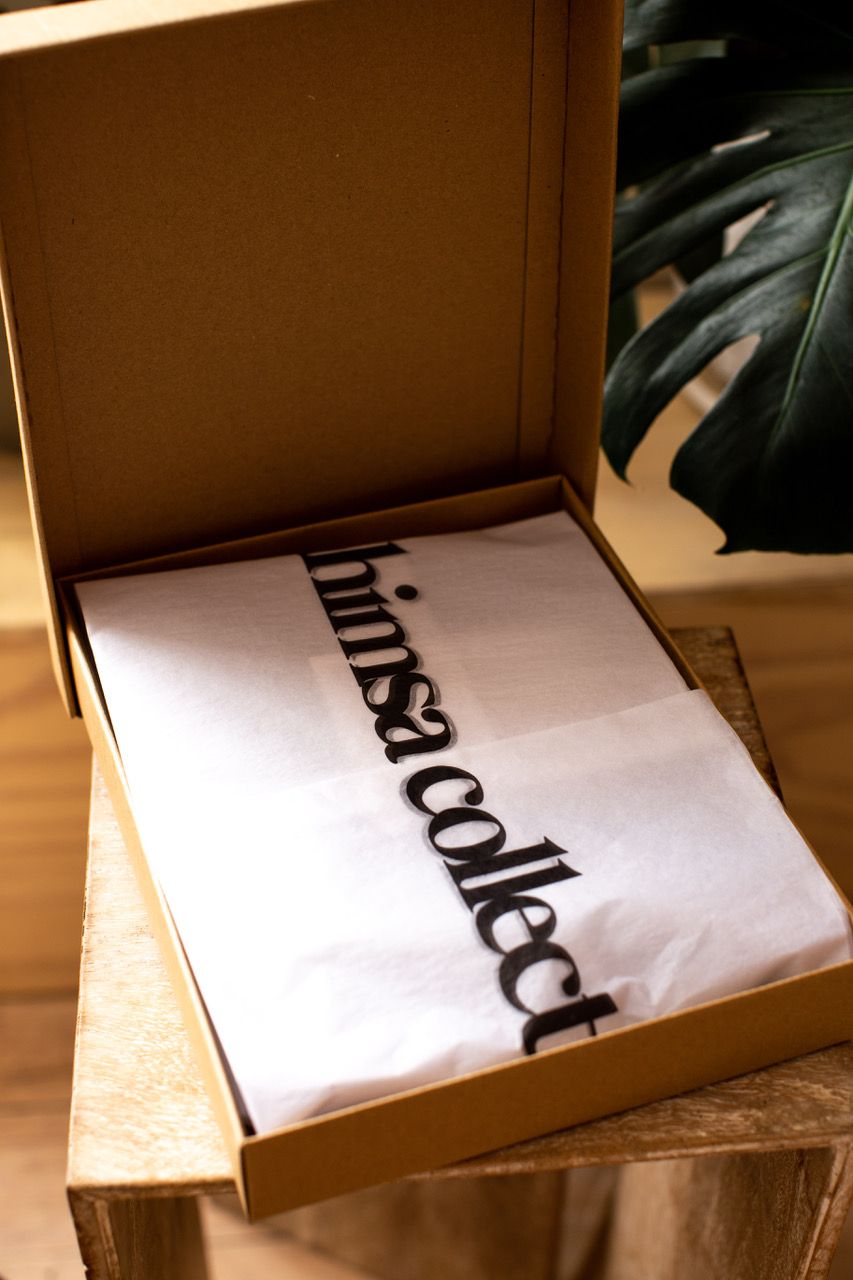 How Do Brands Do It?
Usually with custom, branded packaging that shows off their brand identity and personality.  Inspirational brands around the world are including noissue products when creating exciting unboxing experiences. We love being part of it and we want more small businesses to be able to give their customers this incredible experience.
So you want to add that extra special something to make your brand really stand out, but you're struggling to incorporate it into your process? Read on and feel inspired.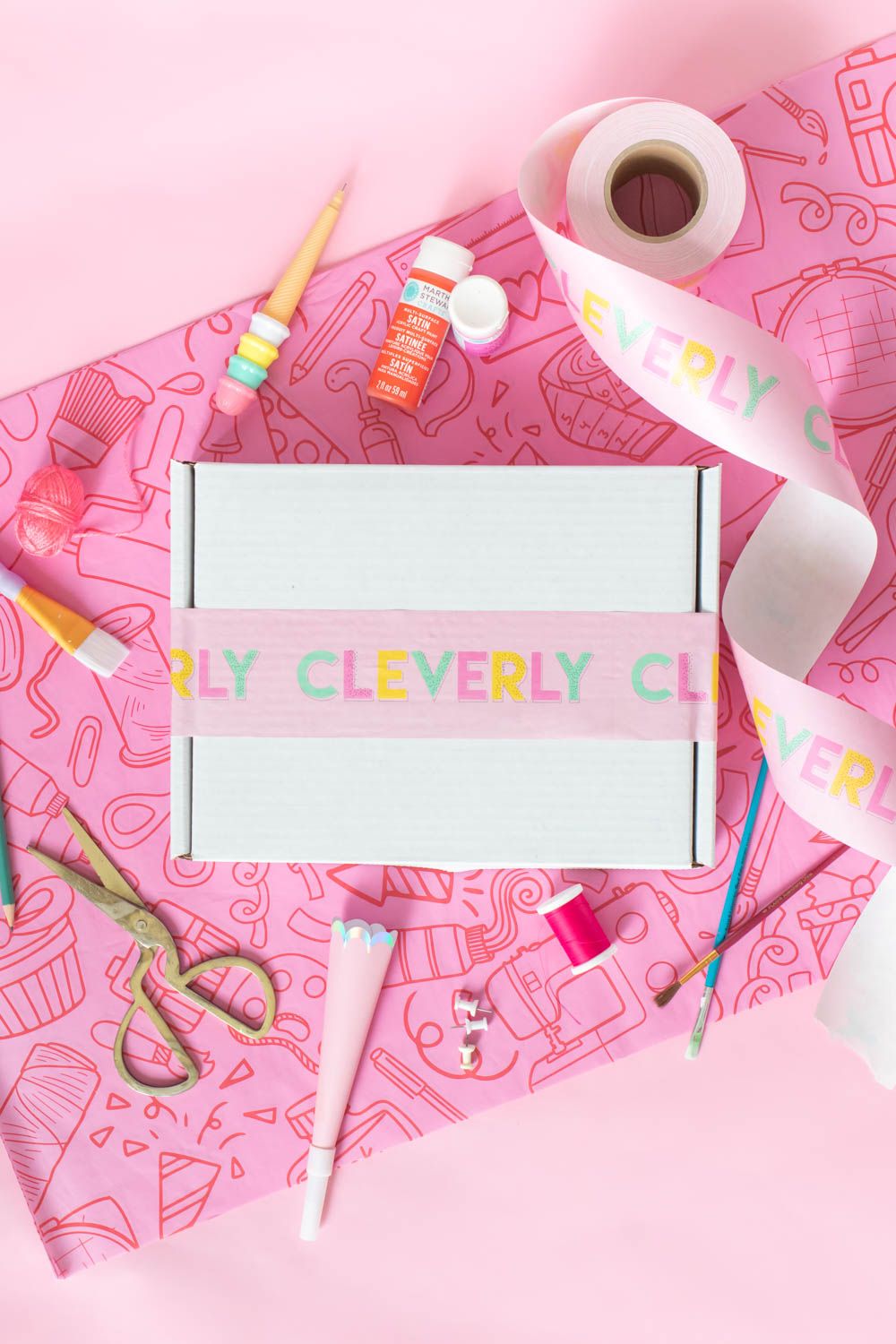 The Look
Tell your customers who it's from from the outset!
It's not just about what's inside the box or mailer – it's also what's on the outside that tells your customer this is the package you've been waiting for. The exterior of your packaging is where you can show off your logo. Use eye-catching stamps, stickers or custom tape on the outer packaging, to ensure your brand is front and center, even before they've opened anything.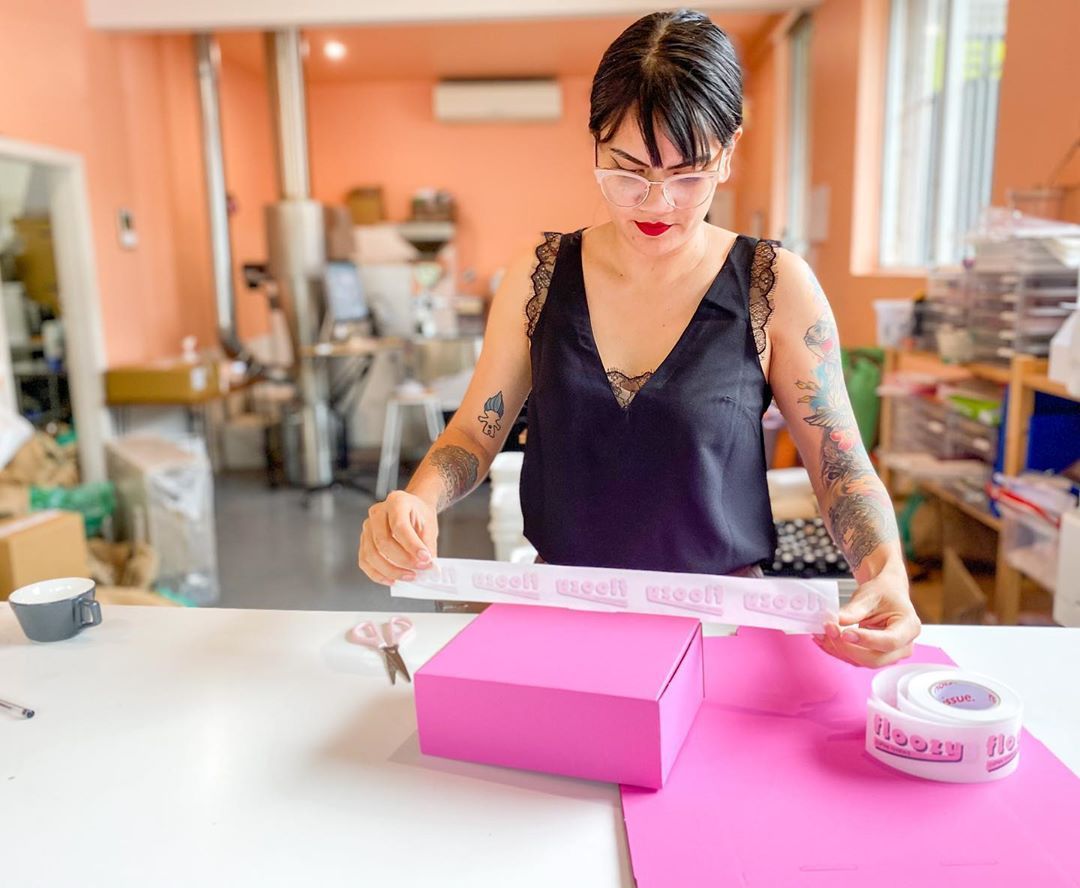 Continue that experience when they open and look inside the box. noissue custom tissue is a blank canvas for any design. Bring in some secondary brand colors, and visual representations of your brand - think any icons, illustrations, patterns, or motifs that are significant to your brand or that are in-line with the style of your branding.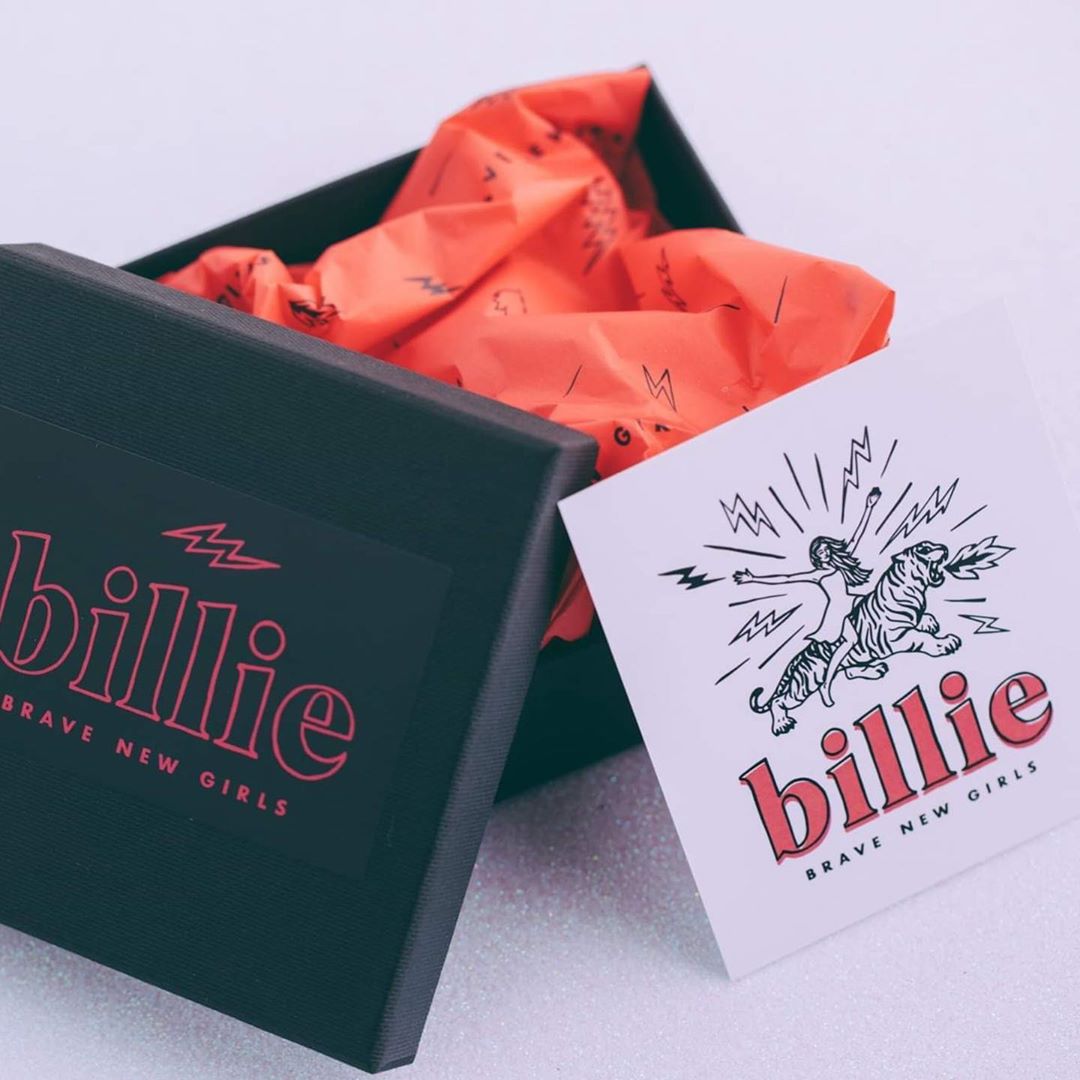 Funky gift and stationery brand Have A Nice Day uses fun pops of imagery alongside their bold logo to make their custom Tissue. The fun, bright colors create an instant feeling of delight and excitement. It's on-brand and adds that extra oomph to an unboxing.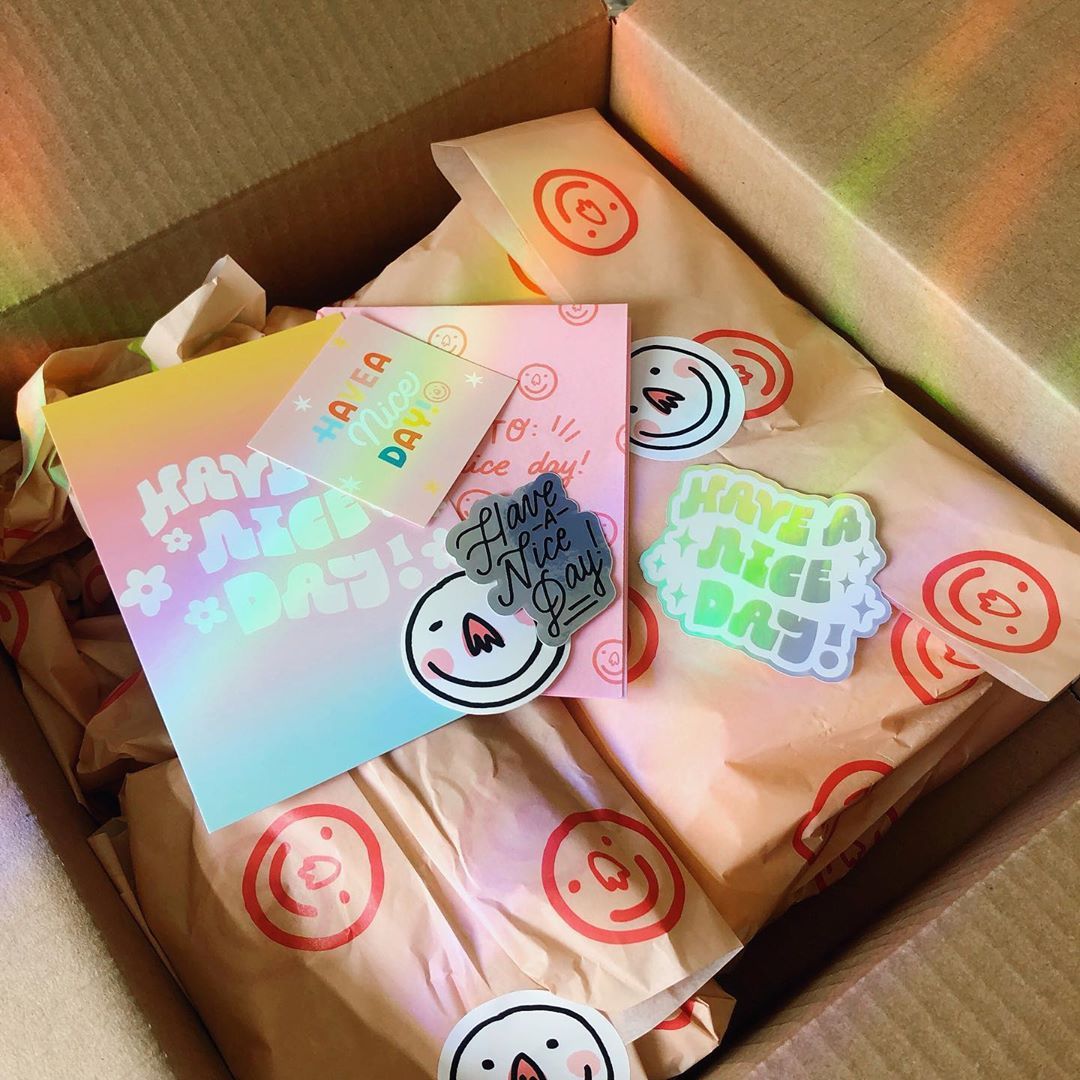 Unboxing is a ritual we have all grown up with. From birthdays to holiday seasons we know the act of gift-giving is always more exciting in colorful wrapping. Seeing a beautifully wrapped package helps to build excitement for what is inside!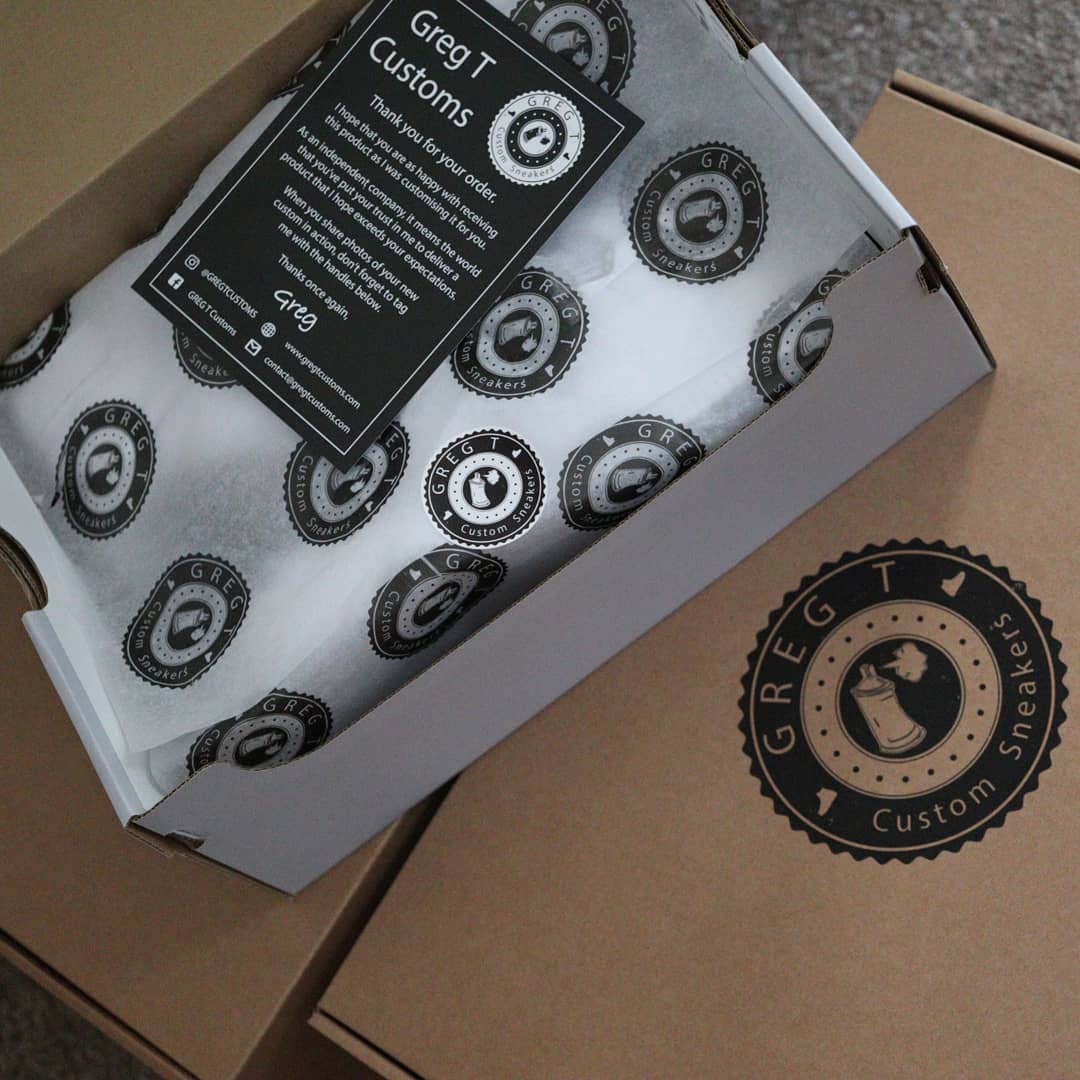 Just look at this gorgeous package from Mint And Wooly and feel those festive childhood memories flood back.
The Feel
There's real satisfaction about being tactile with quality material. The presence of smooth, sophisticated paper in your hands can have a real effect on the overall unboxing experience. Just think about how different business cards, food packaging or even toilet roll feel against your skin. Quality is all the difference!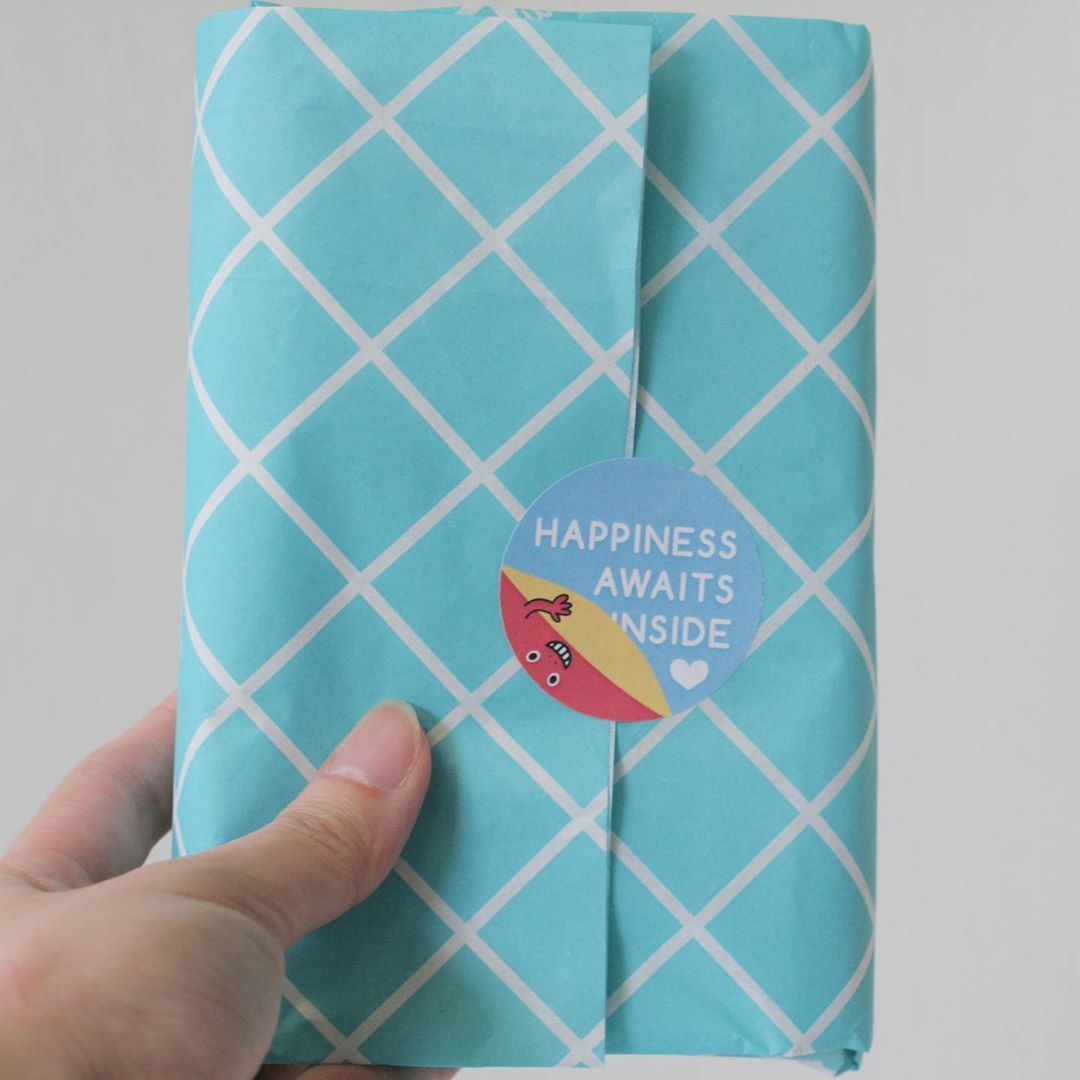 noissue tissue is made from high-quality, eco-friendly materials, helping brands provide an experience that isn't only good to the eyes, but also to the touch. We offer 2 different weights of paper 17gsm for a more translucent, lightweight feel, and 28gsm for the more opaque look.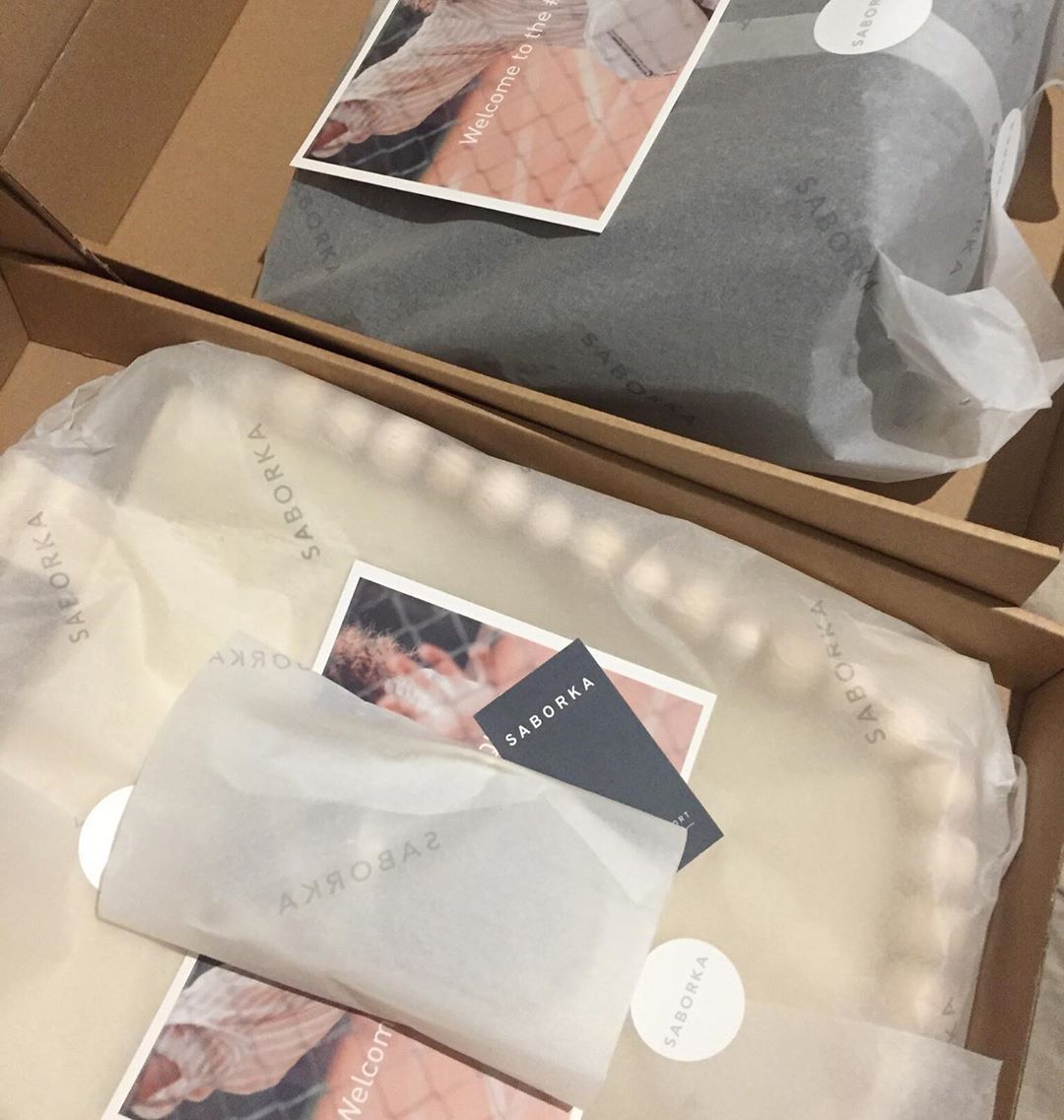 The Personal Touches
Wrap it. Send it. Done. Right? Not yet! It's time to go that extra mile. Customer experience for e-commerce businesses are key. You want to translate that brand experience from online and social media, to the real world. When your product arrives for your customers, you have that short moment to make a lasting impression. It's the little things that can help the most. Here are some brands that excel in the art of getting personal.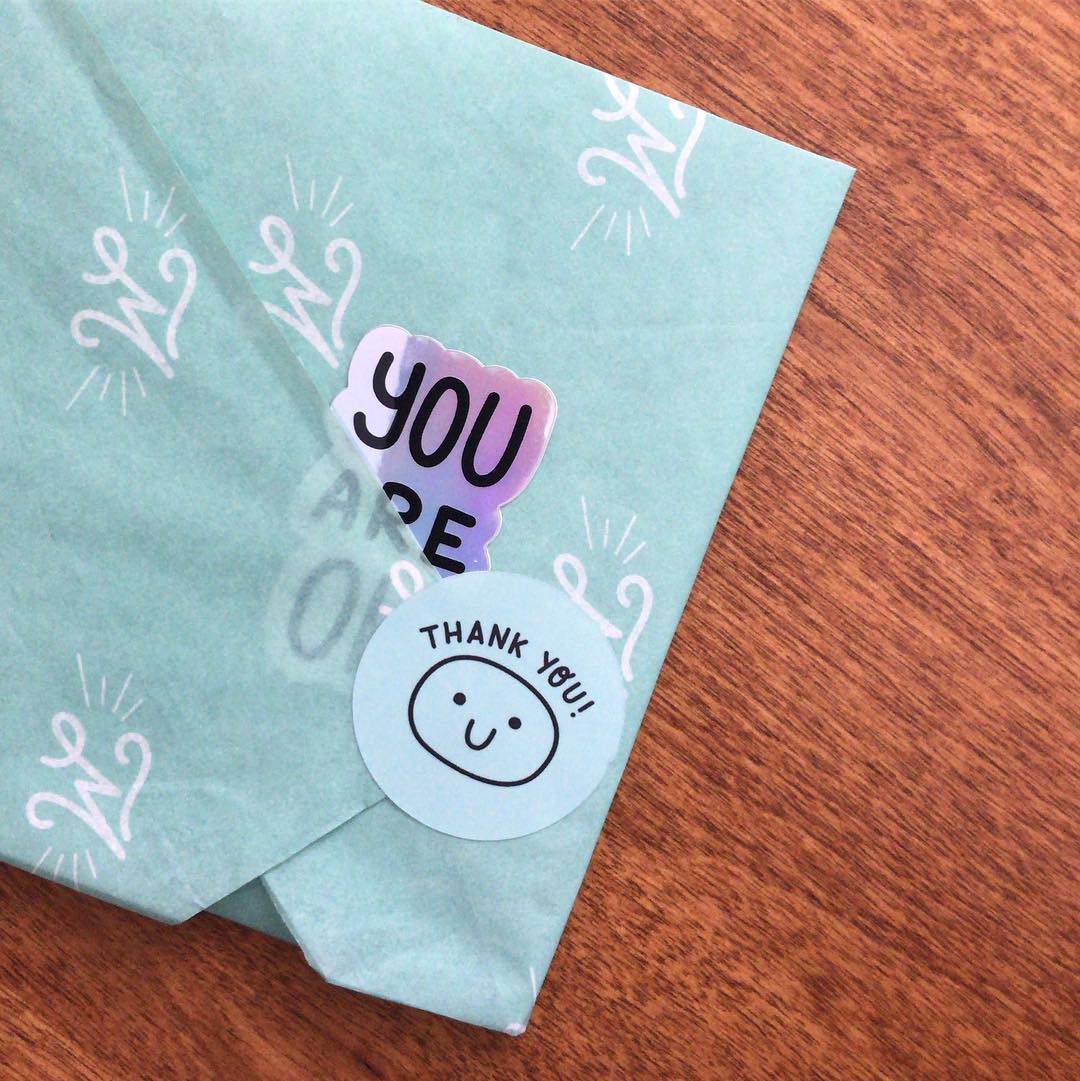 Saying Thanks
Merci, Gracias, Cheers! Saying thank you can take many forms: from notecards, to stamps, or stickers, as shown here by Mai Accents. A quick, cute, and simple way to thank your customers for having your back.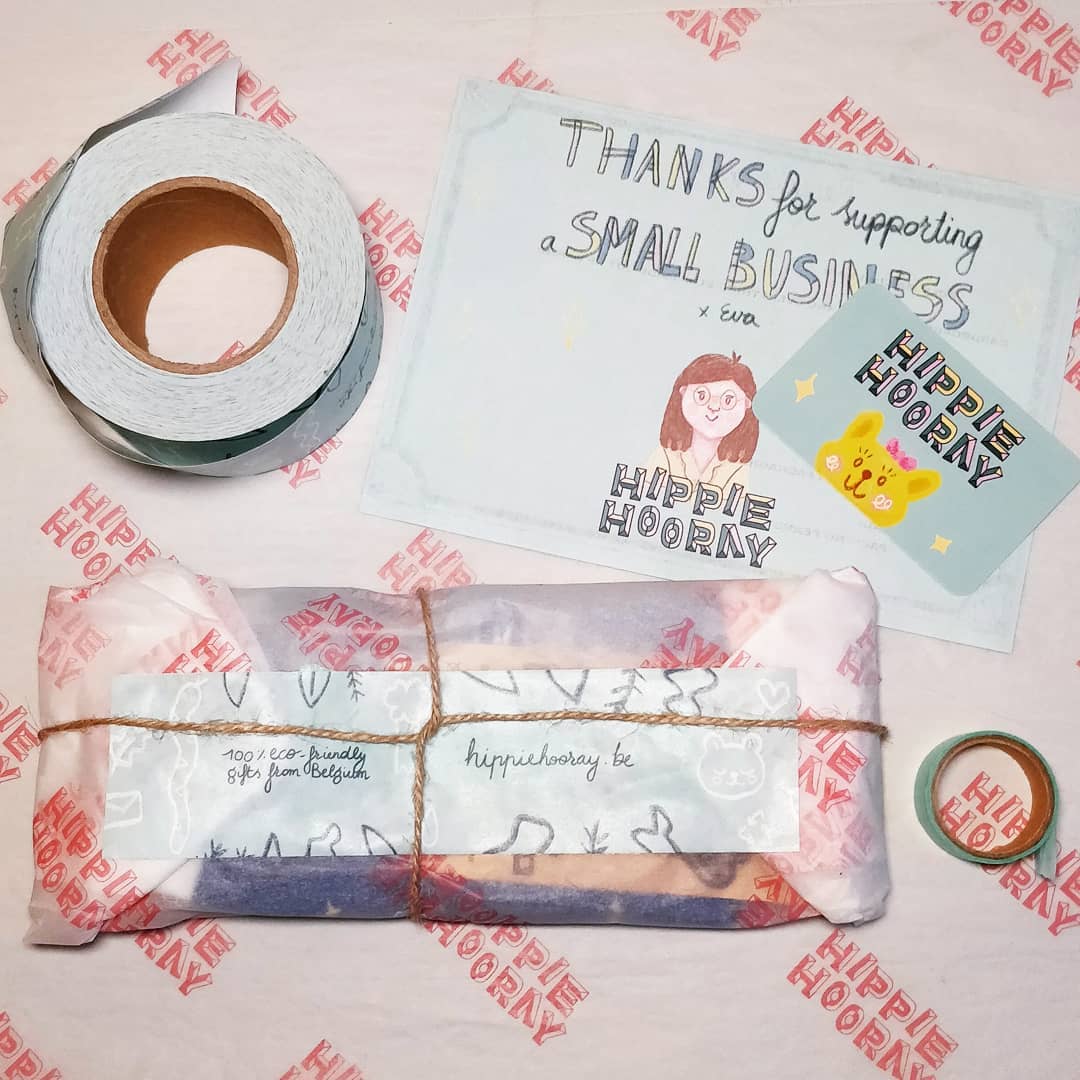 You could also include inspirational quotes on cards or stickers too, maybe incorporating your brand logo or colors at the same time – a little pick me up or sentiment to spread a little joy (and ensure you're included in those all-important insta-stories!)
Personalization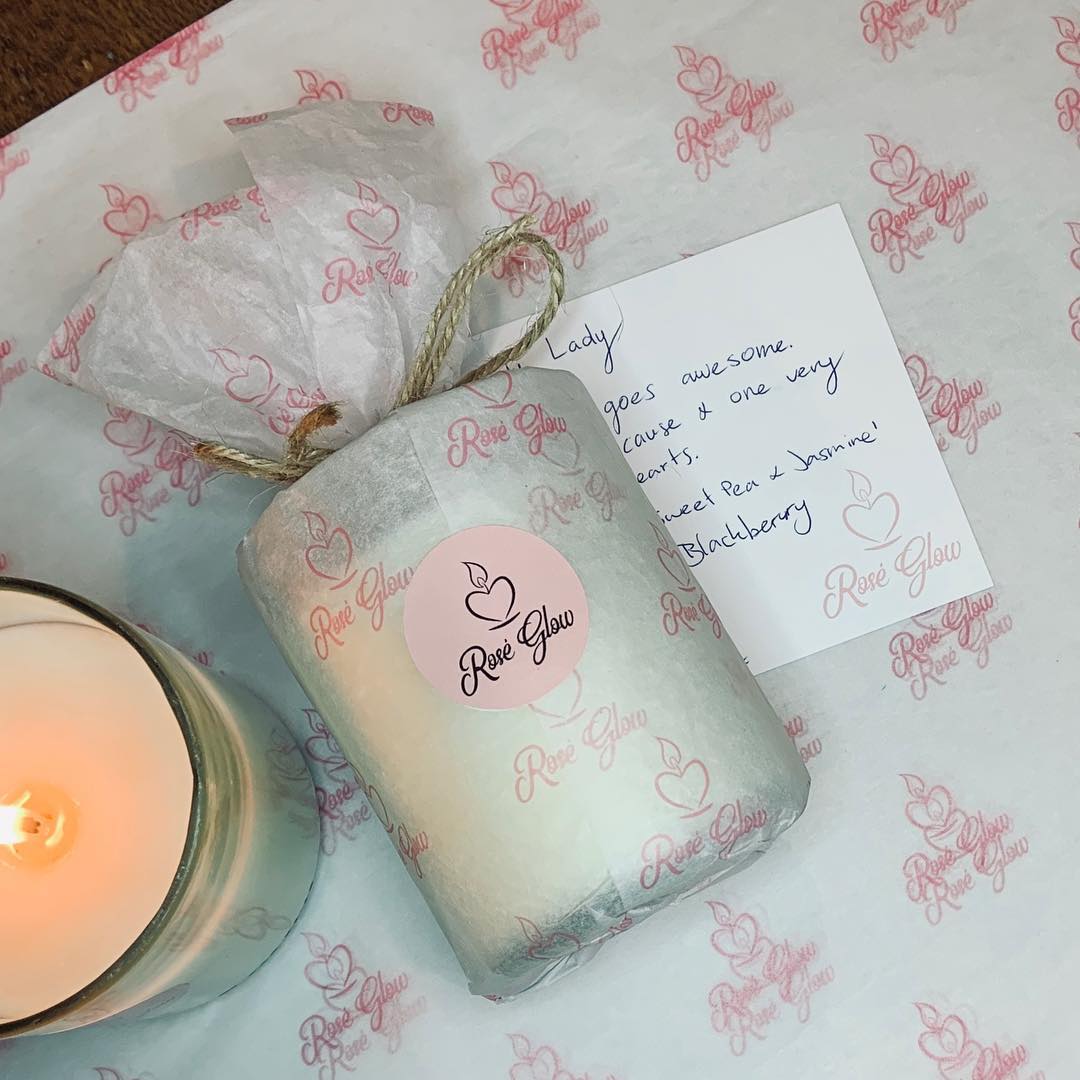 Scented soy candle brand Rose Glow Candles combines their stunning branded tissue and stickers with a personalized note to each customer. Just including a note  immediately enhances the experience and makes it exclusive to the individual. Talk about promoting brand loyalty!
Handwritten Happiness
We love handwritten notes like these beauties from comic artist Ohmygoles. They help make things feel personal, and everyone appreciates someone who takes the time to write them a note. Pick up a pen and add a simple, personal thank you for instant charm.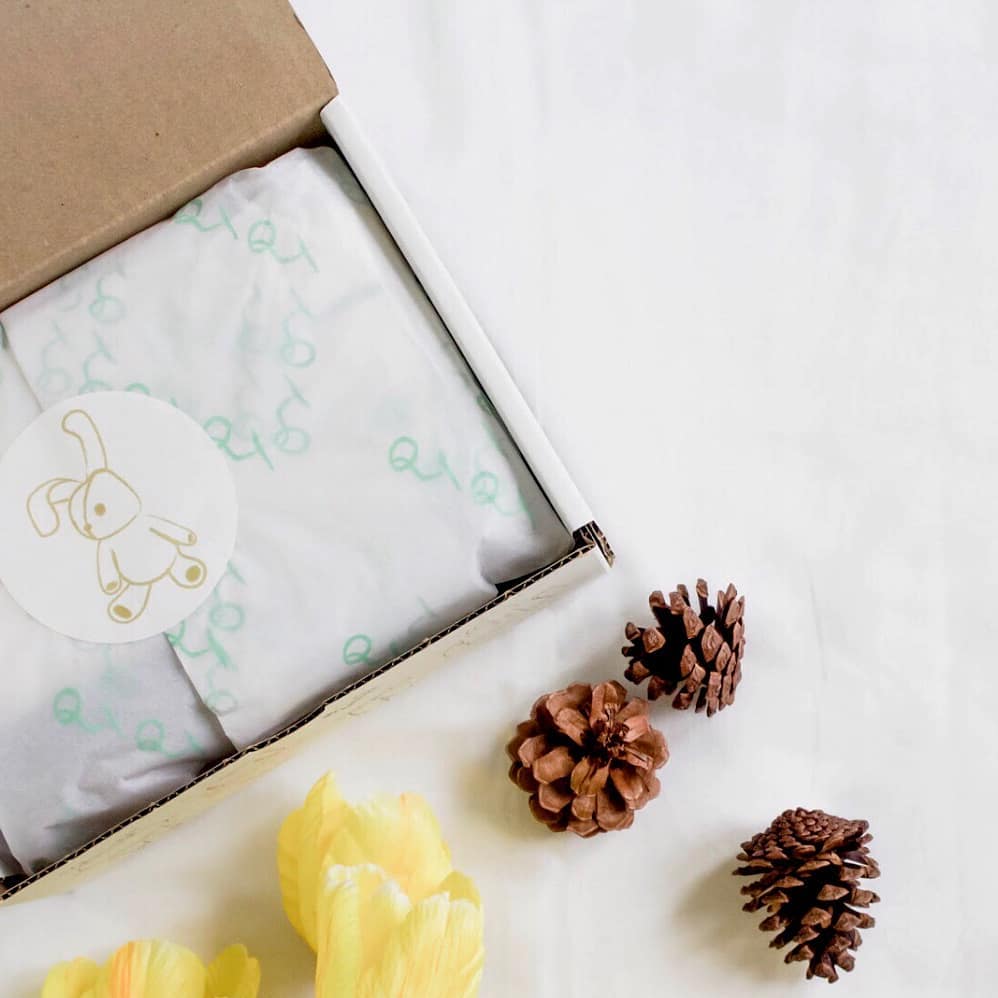 The Power of Sustainability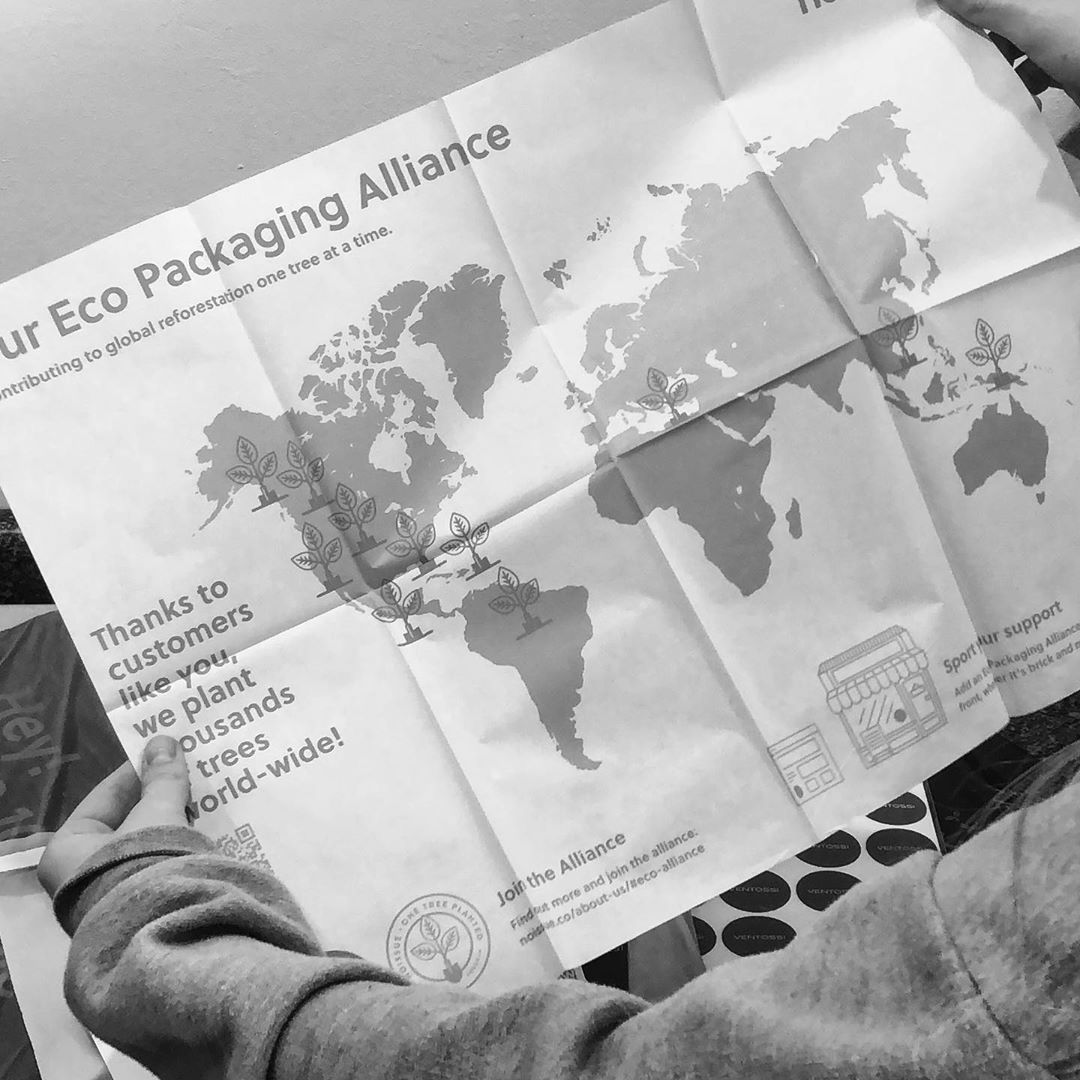 Don't overlook the power of saving the planet to help boost your brand. Sustainable packaging has been a top priority for consumers looking to shop more consciously. Start by slowly replacing any plastic packaging with more sustainable alternatives. When you do, let your customers know! It gives them a behind the scenes look at your business, and shows you're listening to feedback. With noissue, we make it simple for you to choose more sustainable alternatives to common plastic packaging. Check out our range here.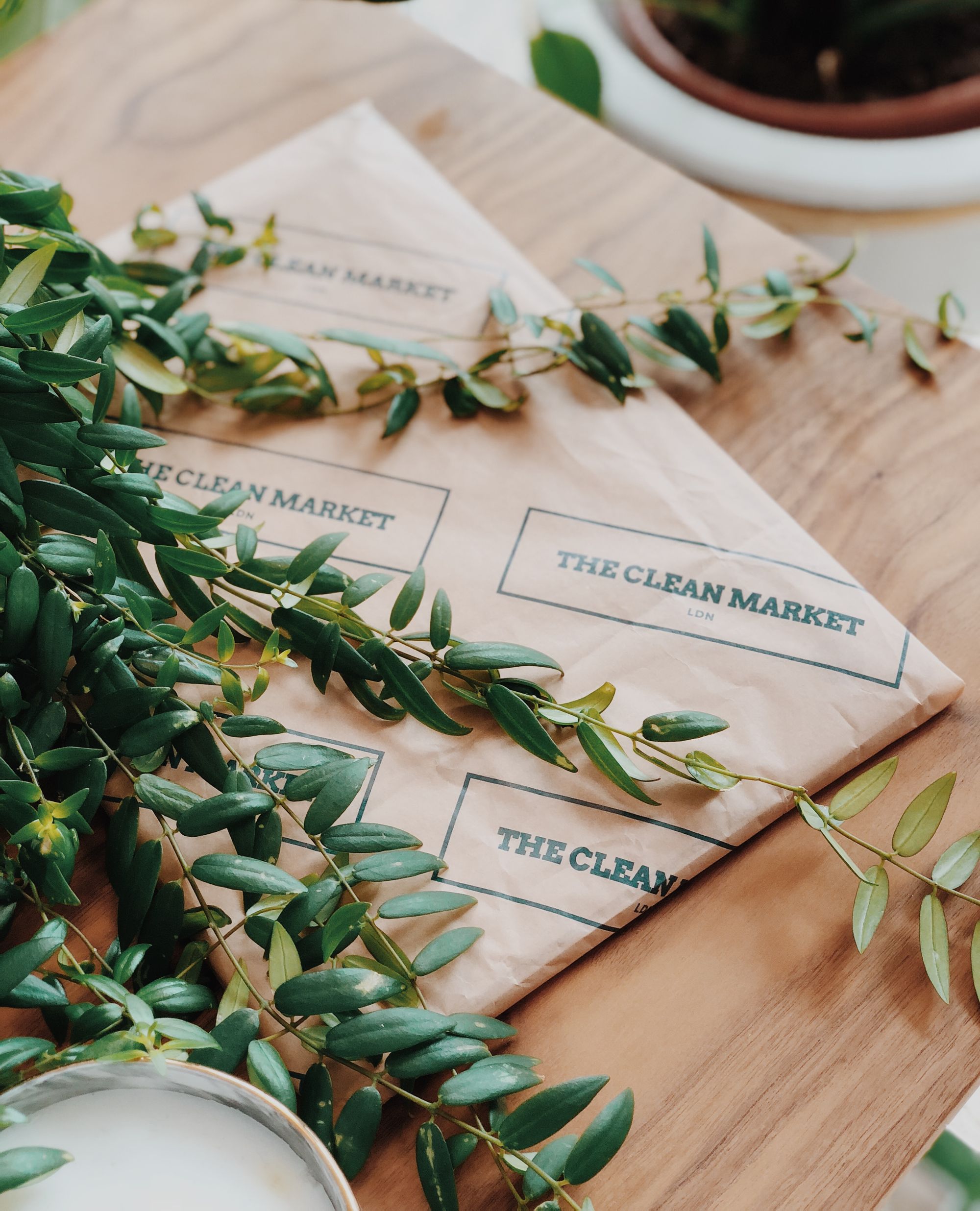 Feeling inspired? Ready to start creating your own unboxing experience? noissue can help with that. Upload your logo or design and create custom tissue, tape, stamps, or stickers and join our creative crew of awesome unboxing brands.