Nathalie Marie Skin, founded by Nathalie Marichal, is an organic skincare brand that focuses on giving users a natural, tropical glow with skin-nourishing fruits and plant ingredients. Six years ago, Nathalie founded the company after her skin became very reactive to store bought products that she was using to treat her acne. Frustrated and displeased with the products available to her, she took matters into her own hands and created Nathalie Marie Skin!
As her business began to take shape, she wanted to make sure she had the right branding and packaging to match. To help her get started, Nathalie collaborated with Natalie Alfaro Co., an Orlando-based creative.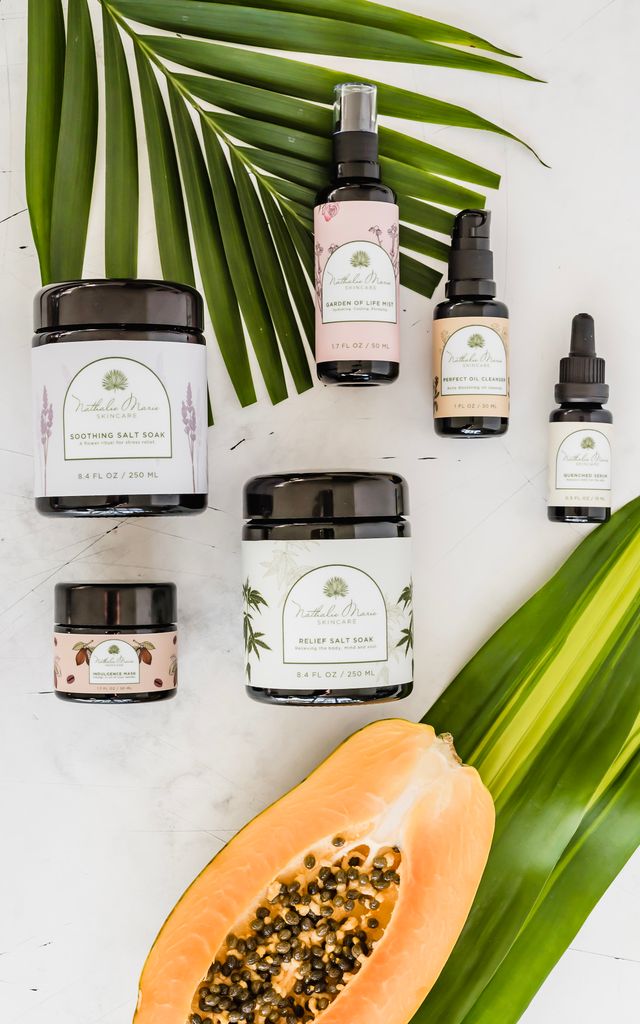 "I began formulating in my small bathroom for personal use but once I noticed how powerful organic herbs, clays and oils are, I never went back to store-bought skincare products. Fast forward to 2021 and I have a small but growing company whose philosophy is to simplify your skincare routine while also adding in some tropical spice. We specialize in acne prone skin, dry skin, reactive skin and sun-damaged skin. One could say that we have most skincare needs covered." - Nathalie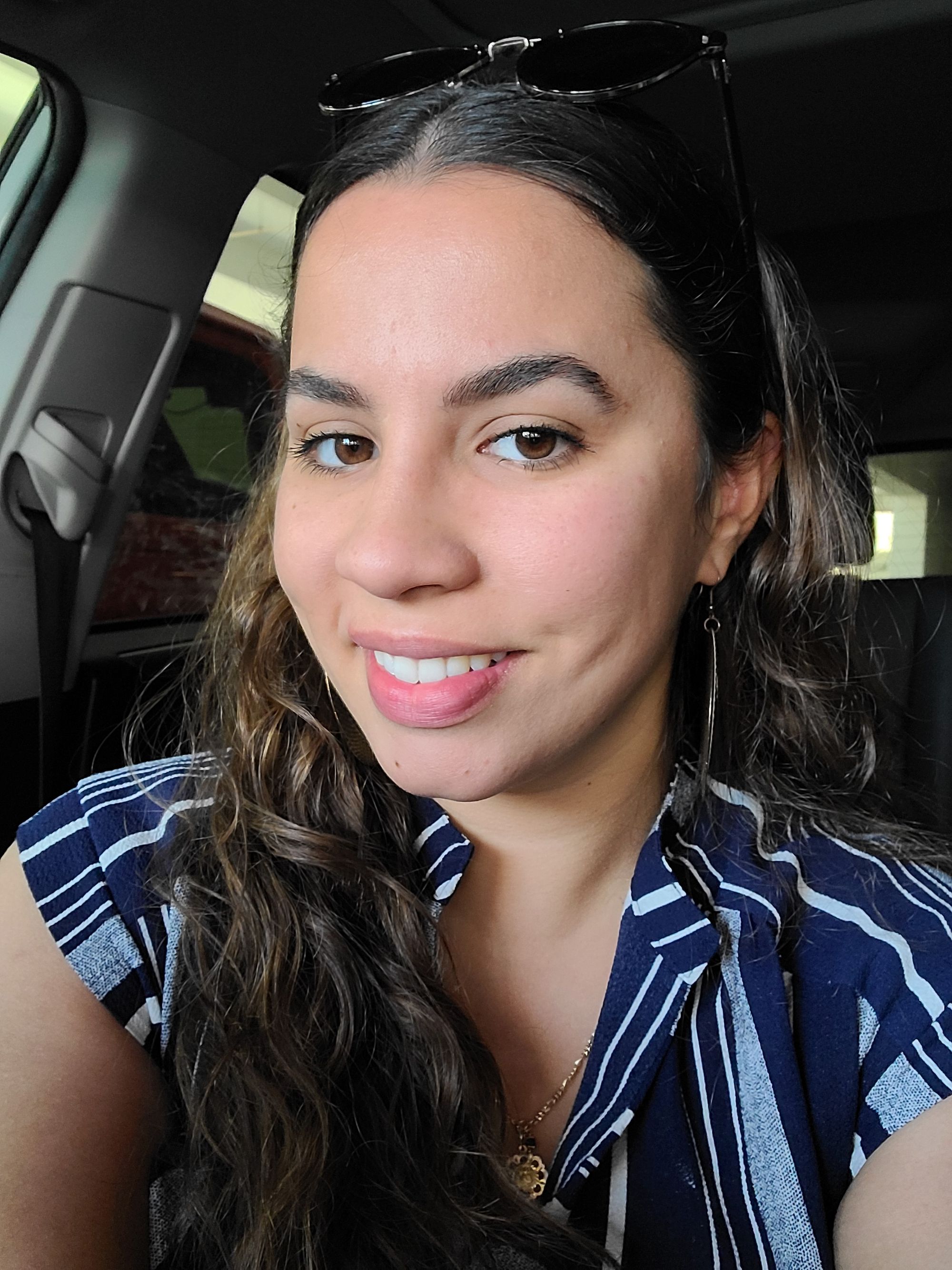 Natalie is the head designer of Natalie Alfaro Co, and specializes in branding and illustrations. Her ultimate goal is to not only create beautiful designs for your business, but to make it stand out from competitors and embody the message you're looking  to portray. She believes that good, intentional design is your chance to make that great first impression for your business and attract the right audience for your products and/or services.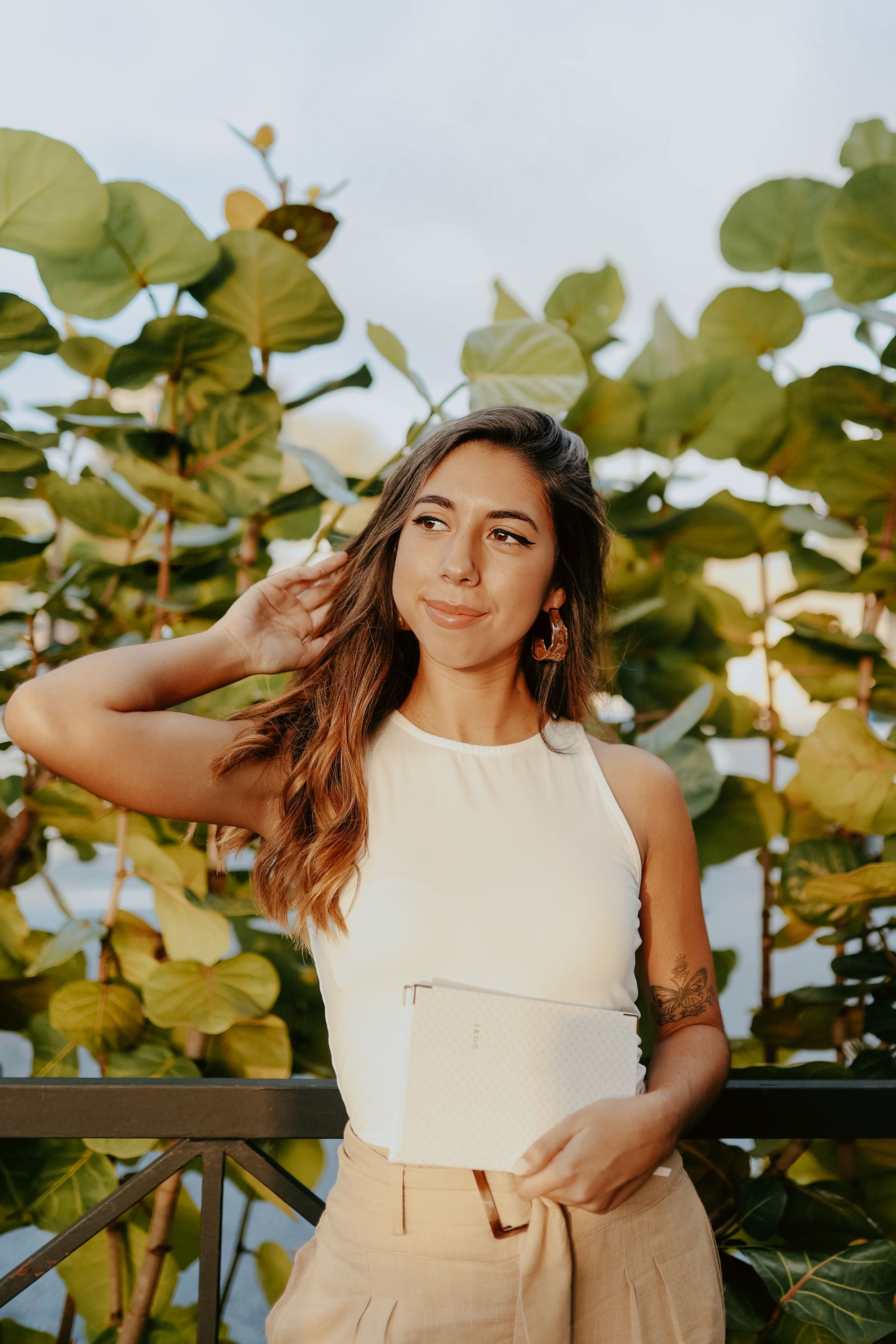 Natalie has been freelancing for about 2.5 years and recently got hired onto a design agency to work full time. She graduated from the University of Central Florida in 2020 with a Bachelors in Graphic Design but has definitely learned a lot in the process of freelancing on her own.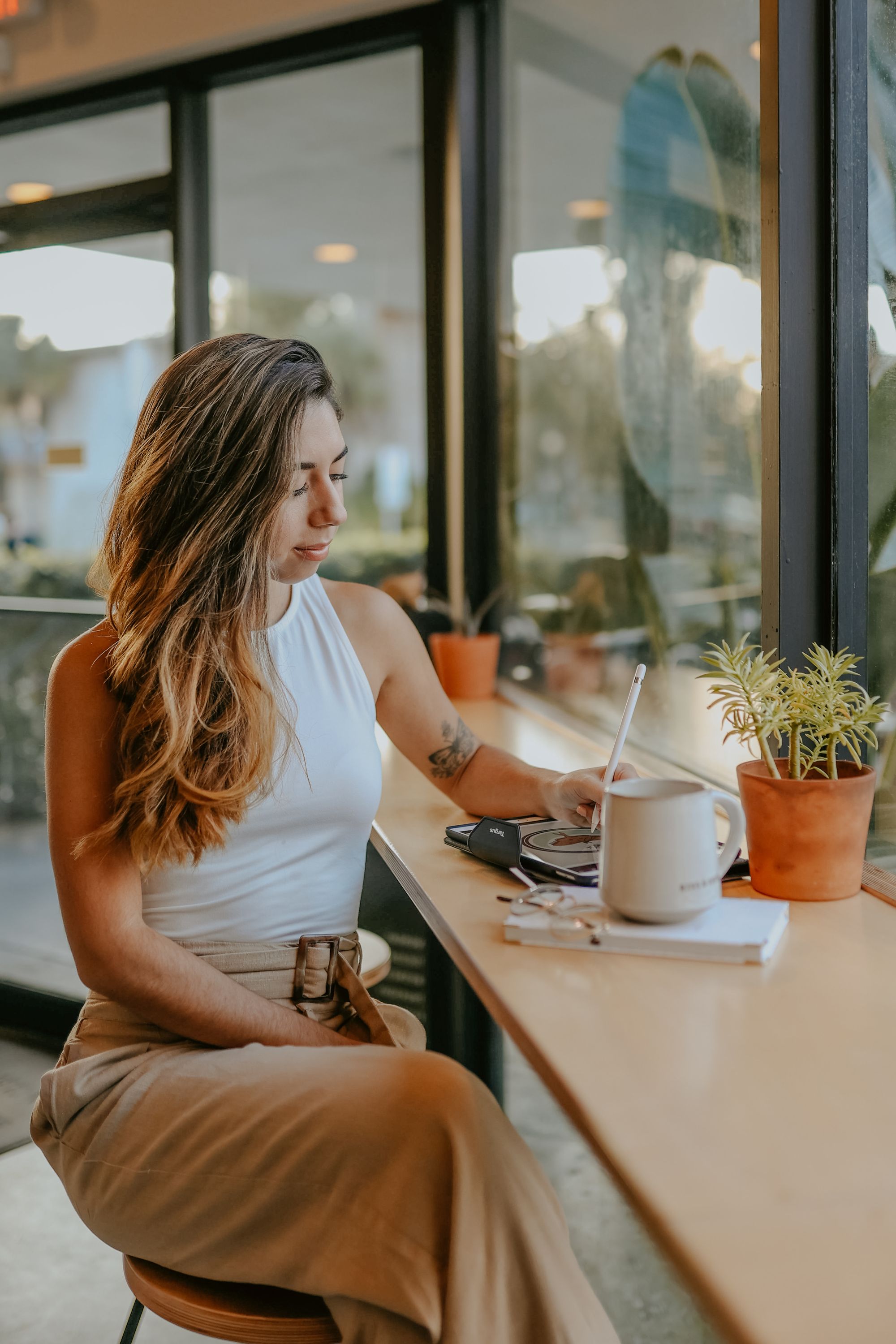 "I mostly take on brand identity projects for clients who truly have a passion for their business and see value in being sustainable for their community. I love being able to create designs for a purpose and share similar interests in my personal life as well, which not only makes it more exciting for myself but also shows my clients I'm just as invested as them in bettering their business." – Natalie
Nathalie and Natalie had actually attended the same high school but lost touch after graduation. Years later as her skincare business was taking shape, Nathalie came across Natalie's art-filled Instagram and instantly fell in love with her style of work. They collaborated on creating labels and packaging for the skincare  products, as well as rebranding Nathalie's whole business.
Nathalie says: "I was looking to highlight my brand and its tropical flair with the use of stickers, custom tape and custom tissue paper. Natalie and I have been working together for a while and since I love her work so much it was a no brainer for me. What convinced me was her Instagram business profile where she shares her designs.  Her work for a company called Suva sealed the deal for me. I just loved the designs and work she did for them."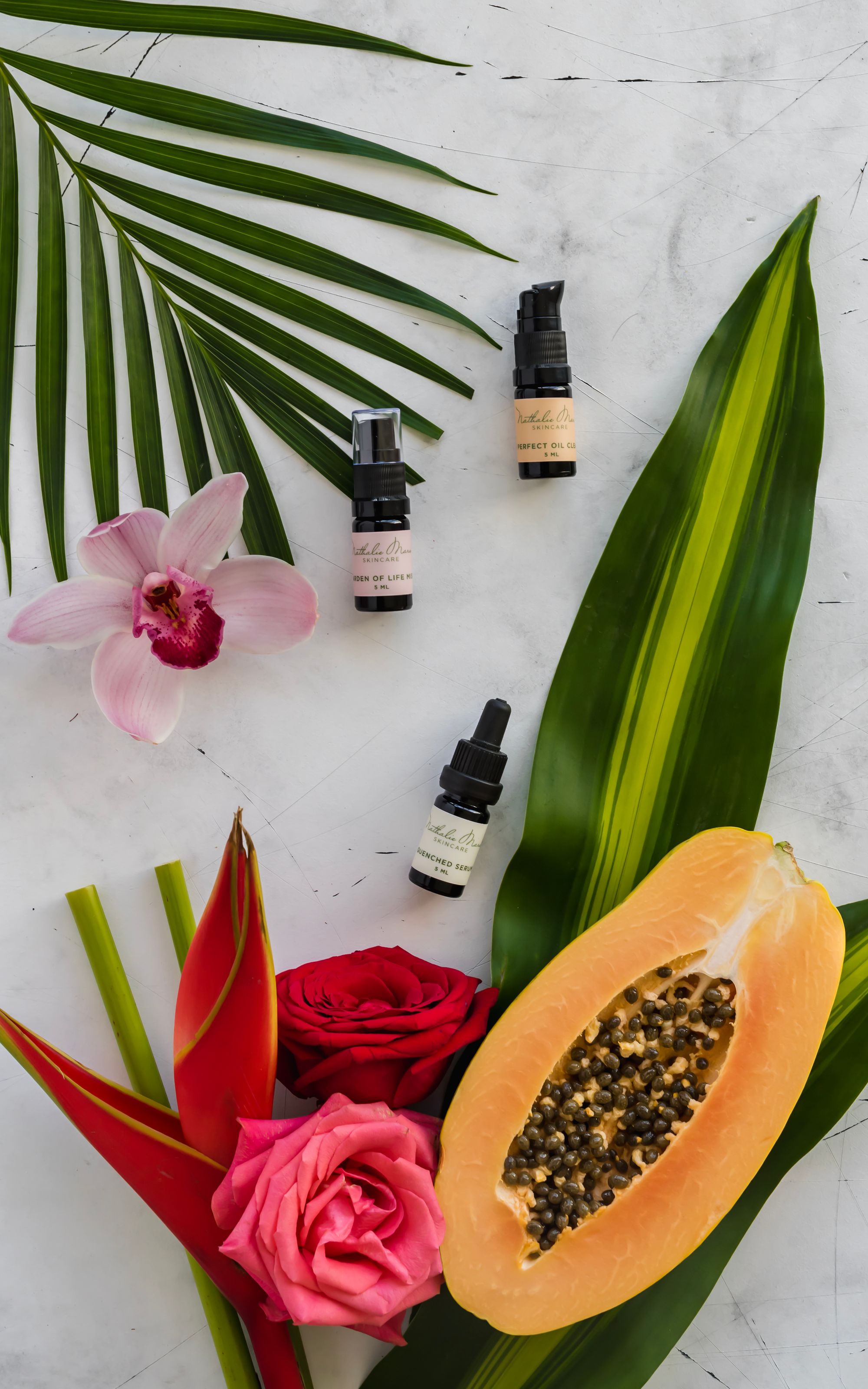 "I absolutely loved that she not only hand makes her own products, but they are also vegan! Everything that her business stood for was what I looked for in a client, she is also such a sweet person so I knew we would make a great team." expressed Natalie.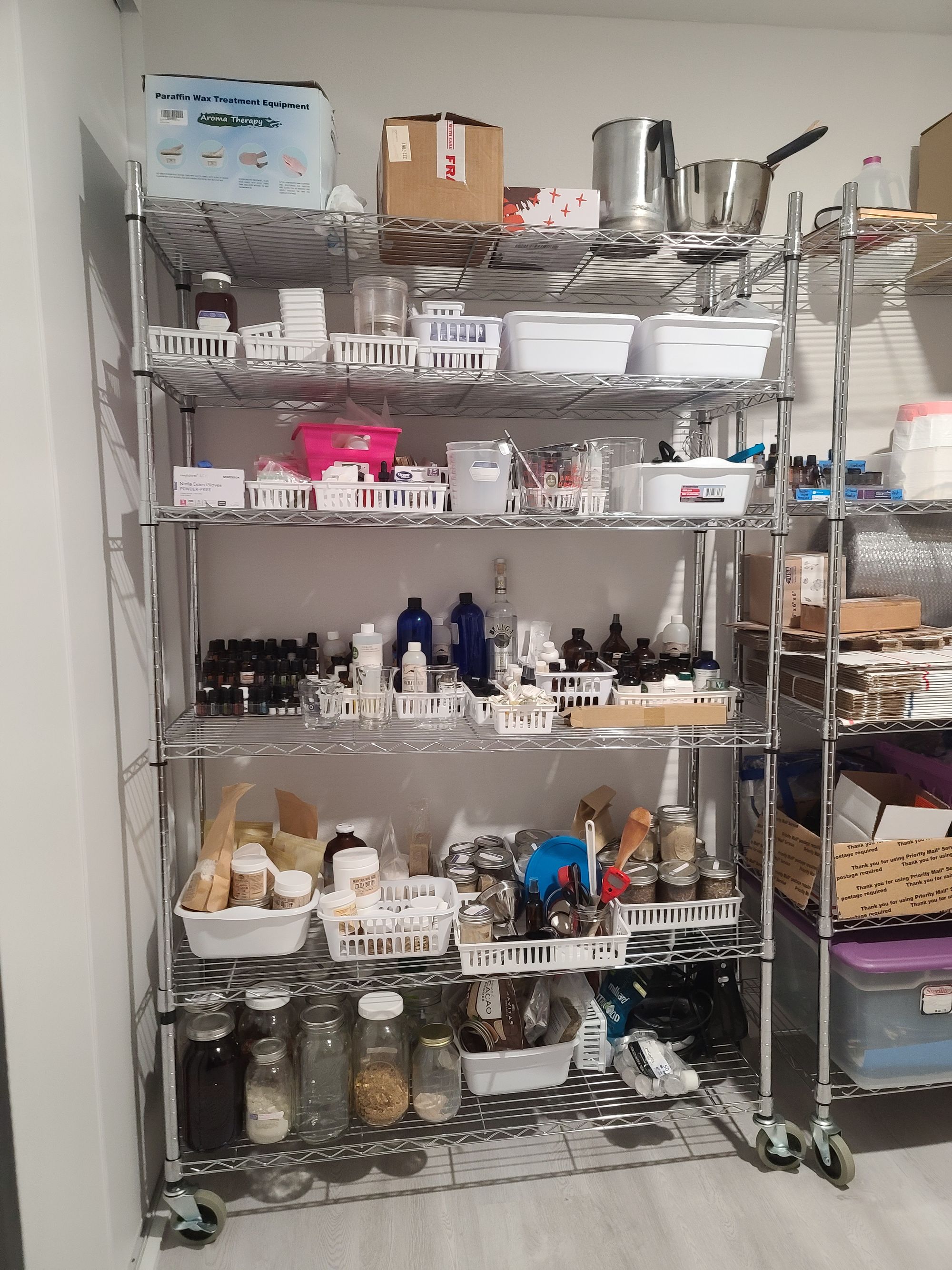 Having seen various, like-minded skincare brands shipping orders with custom packaging, Nathalie contacted Natalie as she knew she would be able to bring her vision to reality. As the project also called for a complete rebrand of Nathalie Marie Skin, Natalie was able to approach the design elements from a blank slate.
Natalie shared: "Being a Cuban-inspired business, I knew I needed to incorporate bright colors and floral patterns to fit the tropical vibe Nathalie Marie Skin was going for. When I begin new projects, I always do some research on what competitors are doing and how to stand out from them with good packaging. I knew I wanted to incorporate the ingredient illustrations I created for her product packaging and labels, so I included those in the packing tape as a fun little touch when first receiving your package."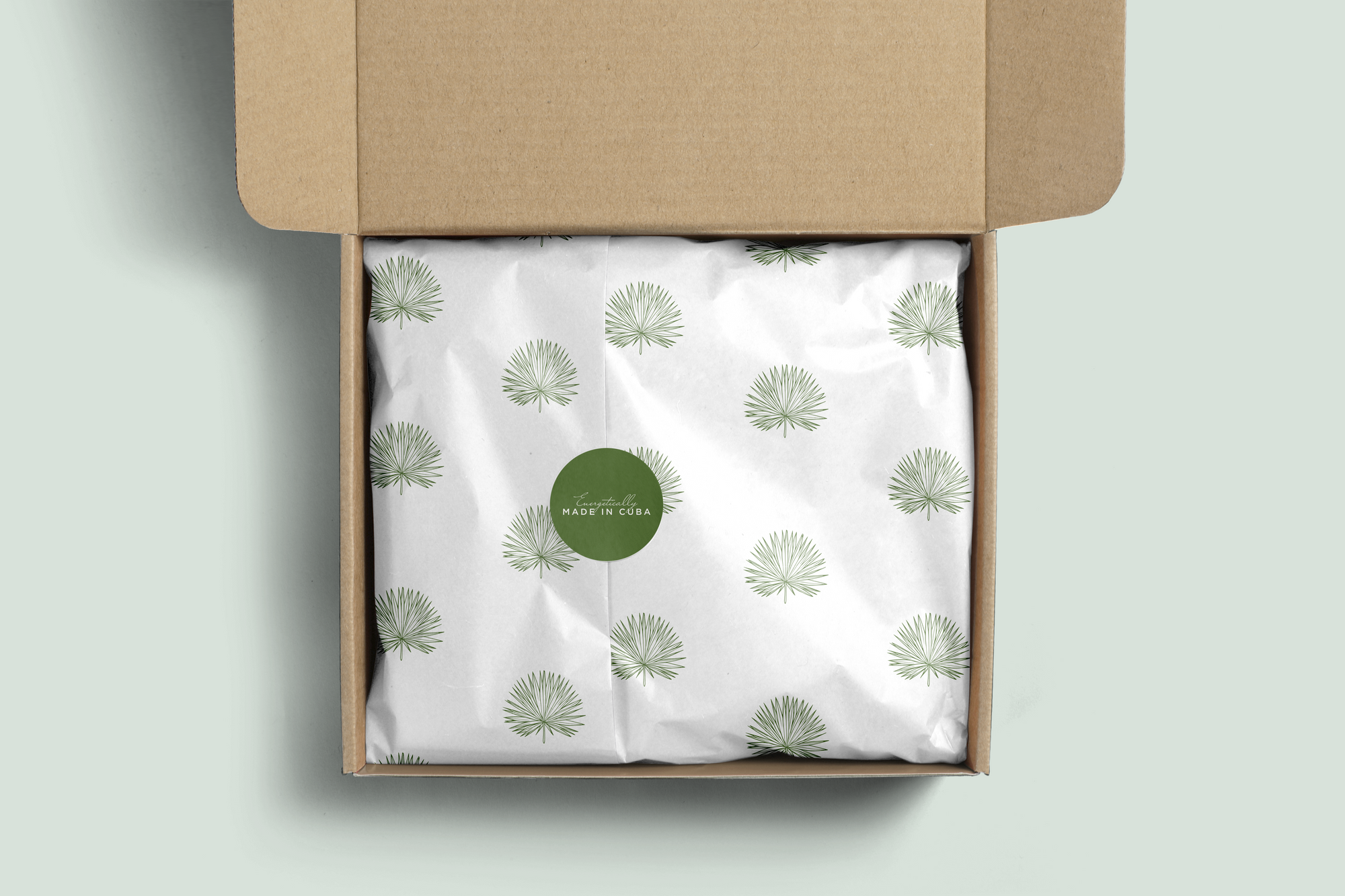 "Next, you want your branding to be memorable so your customers instantly recognize who you are, which is why I created a minimal pattern of the icon from the logo I made previously because the cute little palm leaf is one of the most recognizable assets from Nathalie Marie Skin. To top it all off, we incorporated a sticker to remind the customers that the inspiration behind all of her products come from her homeland, Cuba." - Natalie
To bring the packaging to life, Natalie had recommended noissue (as she has to all her clients)! She is very passionate about supporting sustainable businesses, so it was a no-brainer. Natalie felt it was a perfect fit  to use a sustainable printing company for a vegan skincare line whose designs were made by a eco-conscious designer – talk about a dream team! Nathalie agreed and also adored the low minimums that noissue had to offer. She expressed the difficulty she encounters when looking for companies that offer competitive pricing as well as small quantities for small, but growing, brands.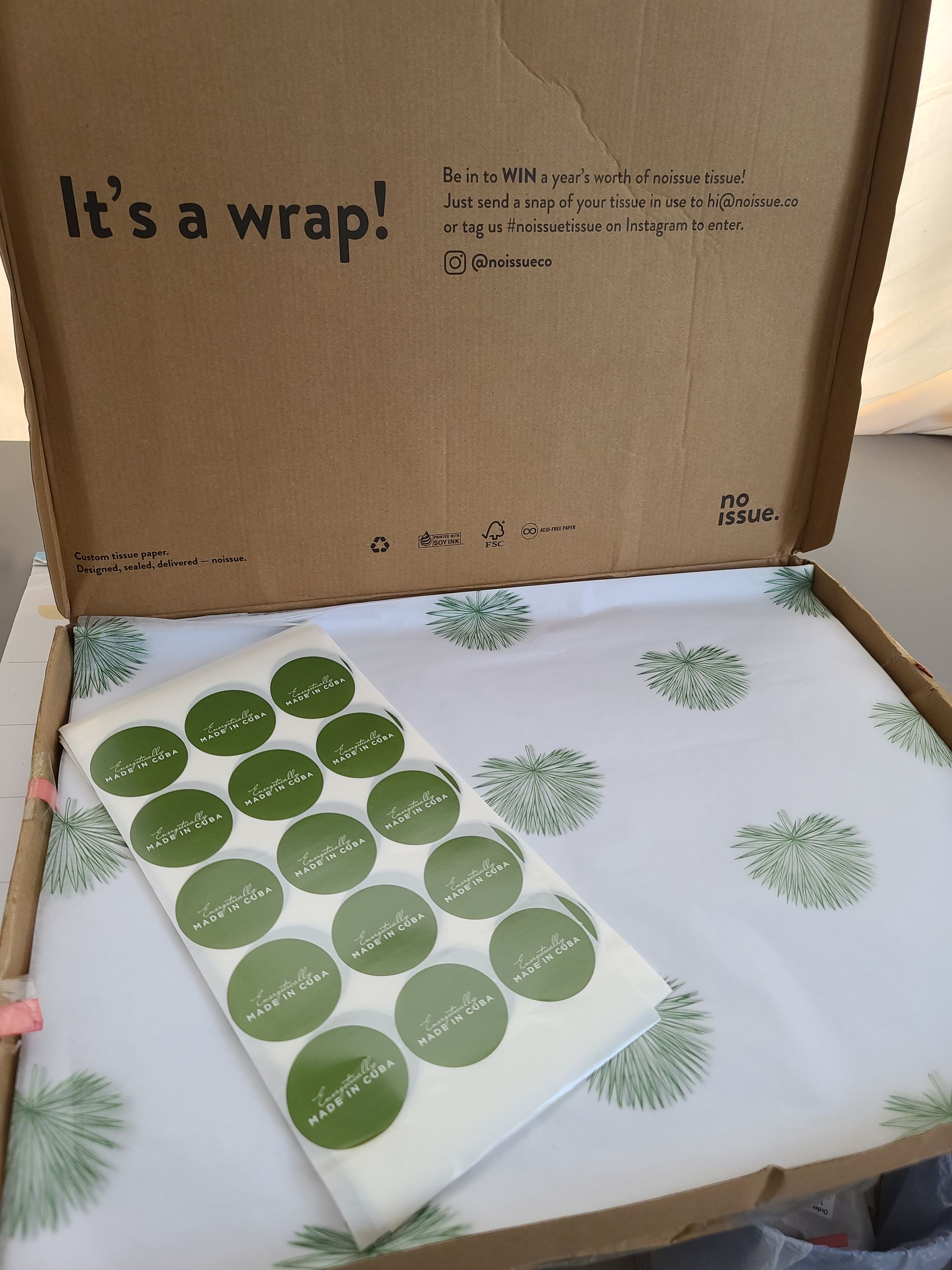 Having had an absolute blast on this project together,  Nathalie and Natalie had a few sentiments to share:
Nathalie expressed: "The most memorable thing about this project was finally receiving the designs and seeing how beautiful they came out."
Natalie shared: "When I was invited to be a part of the noissue Creative Community, Nathalie came to me with this packaging project the same day! The timing couldn't have been any more perfect, and Nathalie had noissue in mind before I had brought up the opportunity that came about. It was a little exciting moment for the both of us."
---
Find out more about Natalie Alfaro Co. and Nathalie Marie Skin here:
Natalie Alfaro Co.
Creative Profile: https://www.noissue.co/partners/creative-community/natalie-alfaro-co
Website: https://www.nataliealfaro.co/
Instagram: @nataliealfaro.co
Nathalie Marie Skin
Website: https://www.nathaliemarieskin.com/
Facebook: https://www.facebook.com/nathaliemarieskin/
Instagram: @nathaliemarieskin