Most businesses start out as hobbies that later flourish into full time roles. Chanel Ly's story is no different, as she's always had an affinity for and interest in te art of bookbinding! Chanel Ly has always had an affinity and interest in the art of bookbinding.  After she had gifted books to everyone around her, her shelves were just overflowing with them.
Her bookbinding hobby, which started in 2017 as a creative side hustle, has now become a fully fledged  business. As with every new business, having the right branding and packaging was top of mind for Chanel when it came to promoting her products and allowing them to shine through in the market. To make this dream a reality, Chanel collaborated with Nooods by Nat to build the perfect packaging to reflect bitter melon bindery's brand vision.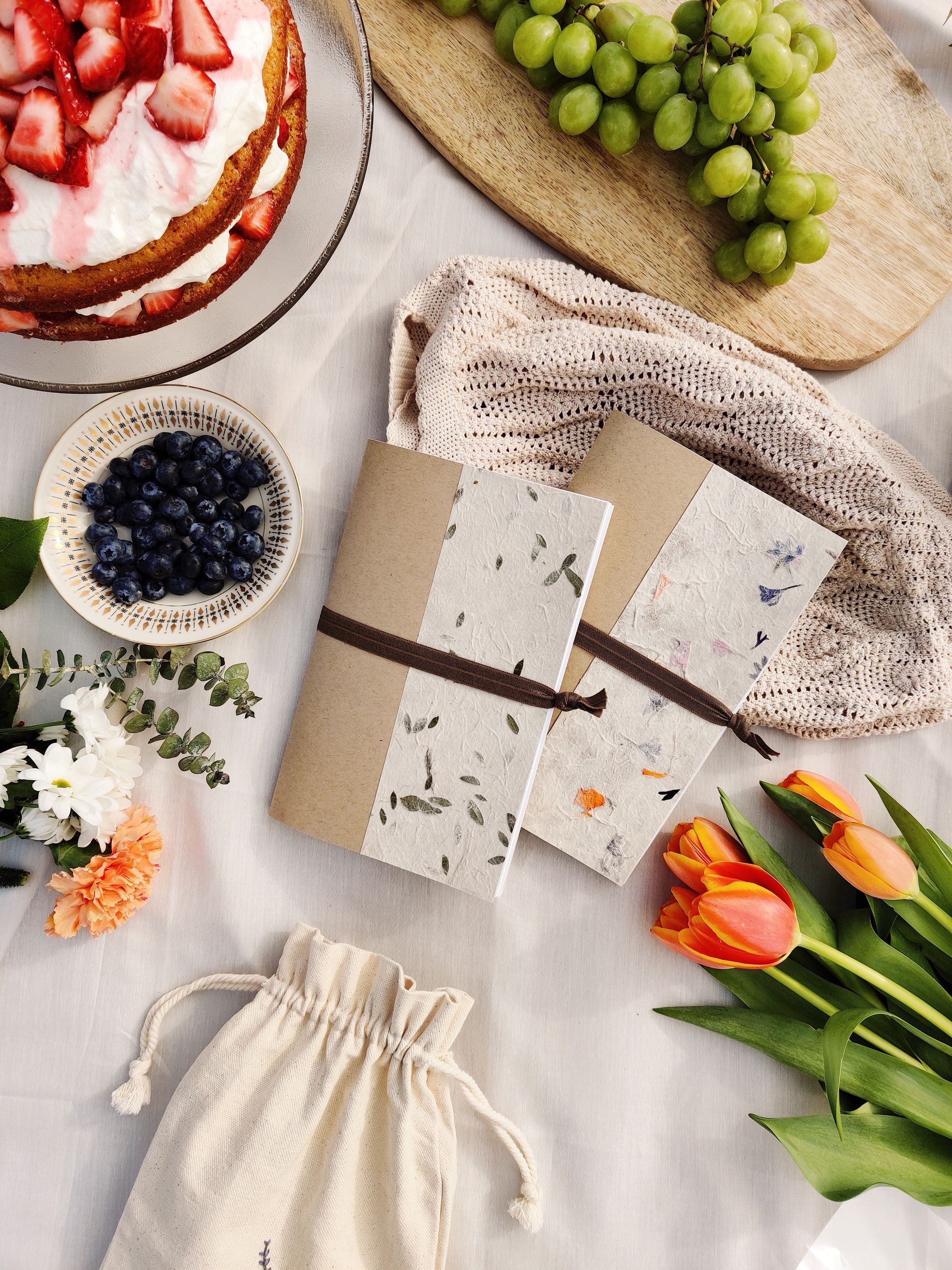 Chanel had created her first book with her best friends at a workshop back in 2013. She finds bookbinding to be a meditative practice, in which she can slow down and find presence. Through bitter melon bindery, she hopes to encourage and inspire thoughtful habits, in small and big ways as being creative has become an important part of her daily life.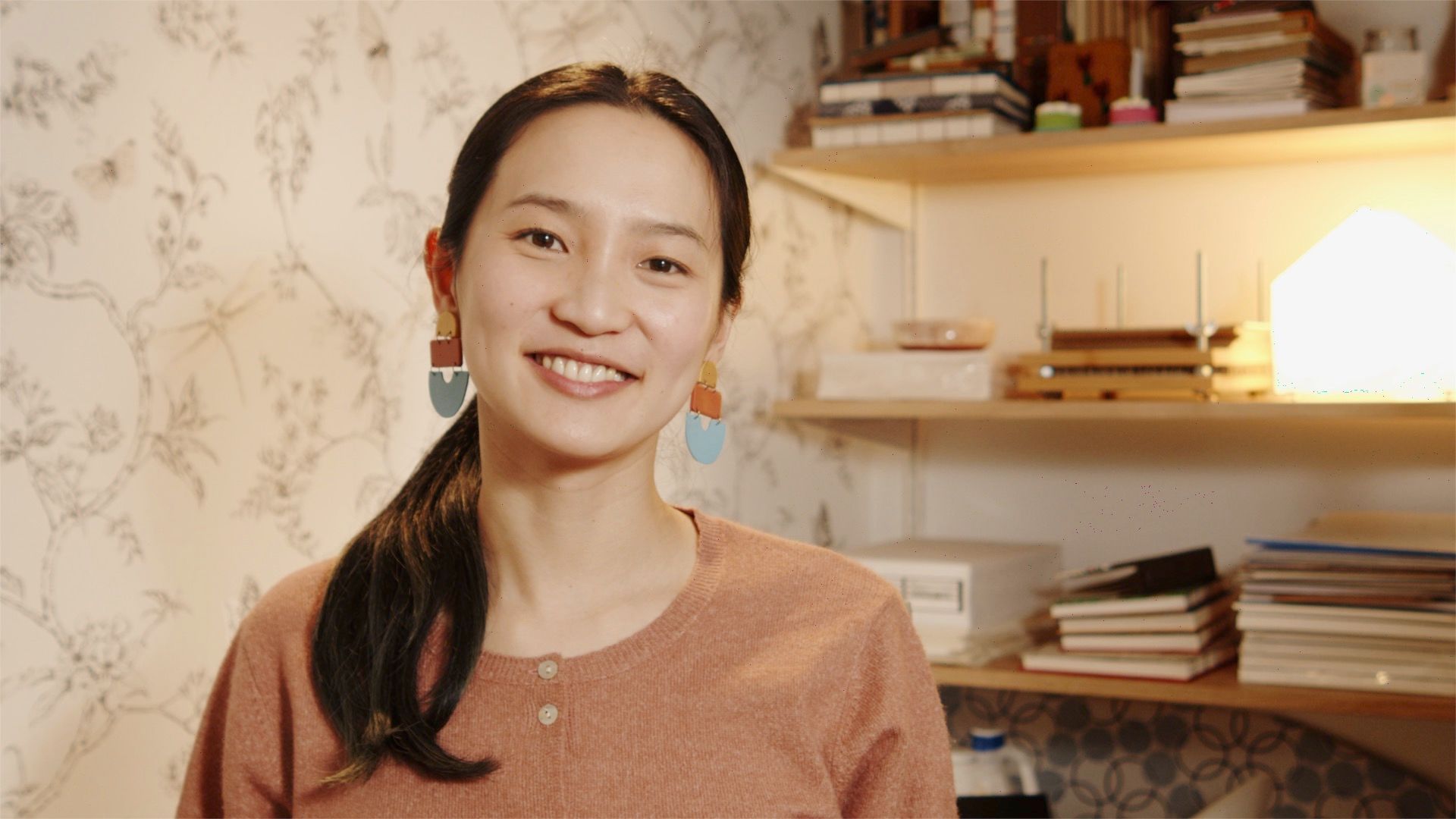 "Bitter melon is an unattractive, bitter vegetable that tastes surprisingly delicious when stir-fried with black bean sauce, or boiled in soup. It has an unforgettable taste that I would complain about as a child because it stays bitter no matter how it's cooked. I grew to appreciate its bitterness over time." – Chanel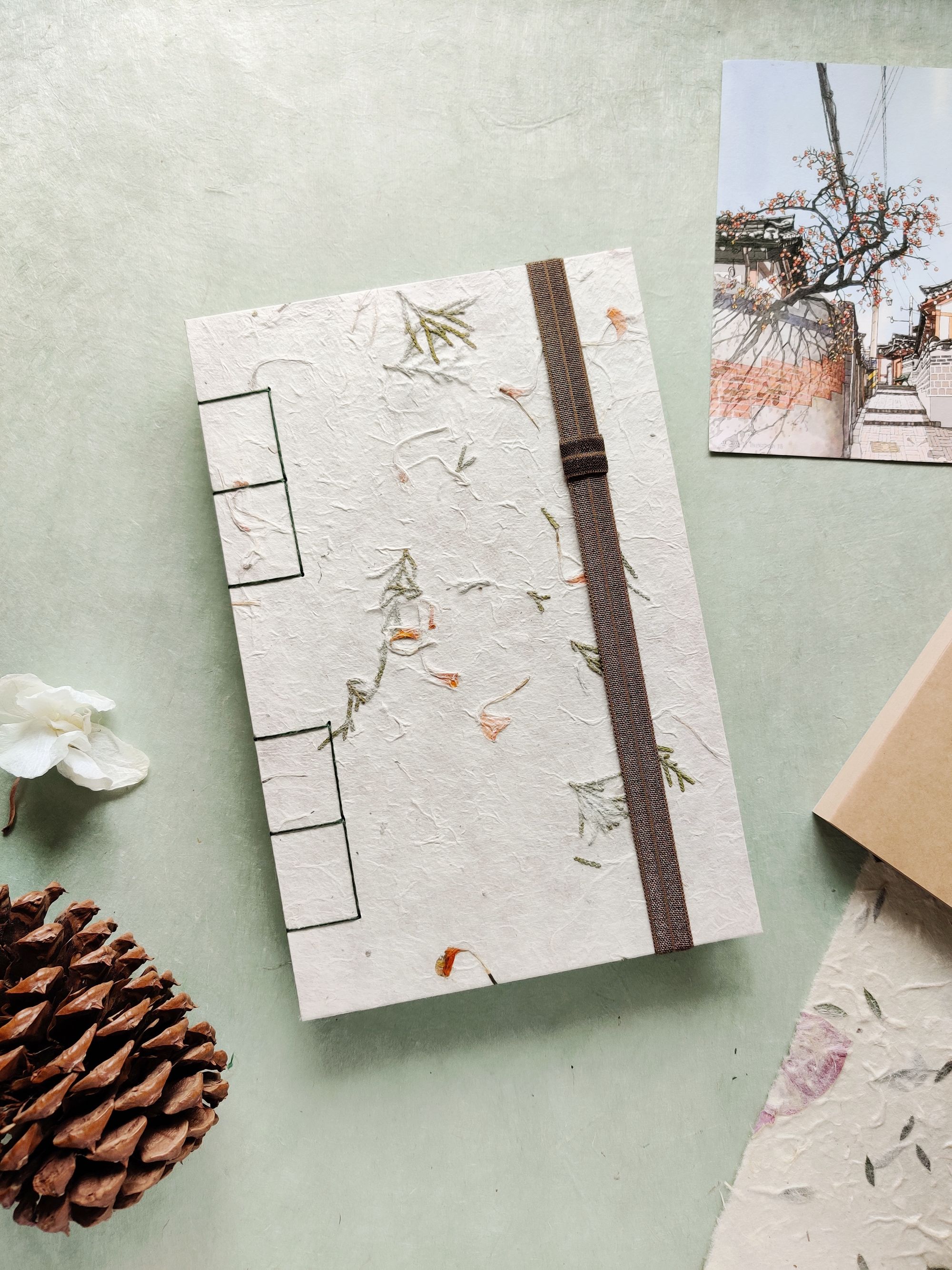 Chanel also runs her own YouTube channel documenting her bookbinding and small business journey. In her work, she hopes to provide meaningful and beautiful vessels for your art and journaling practice.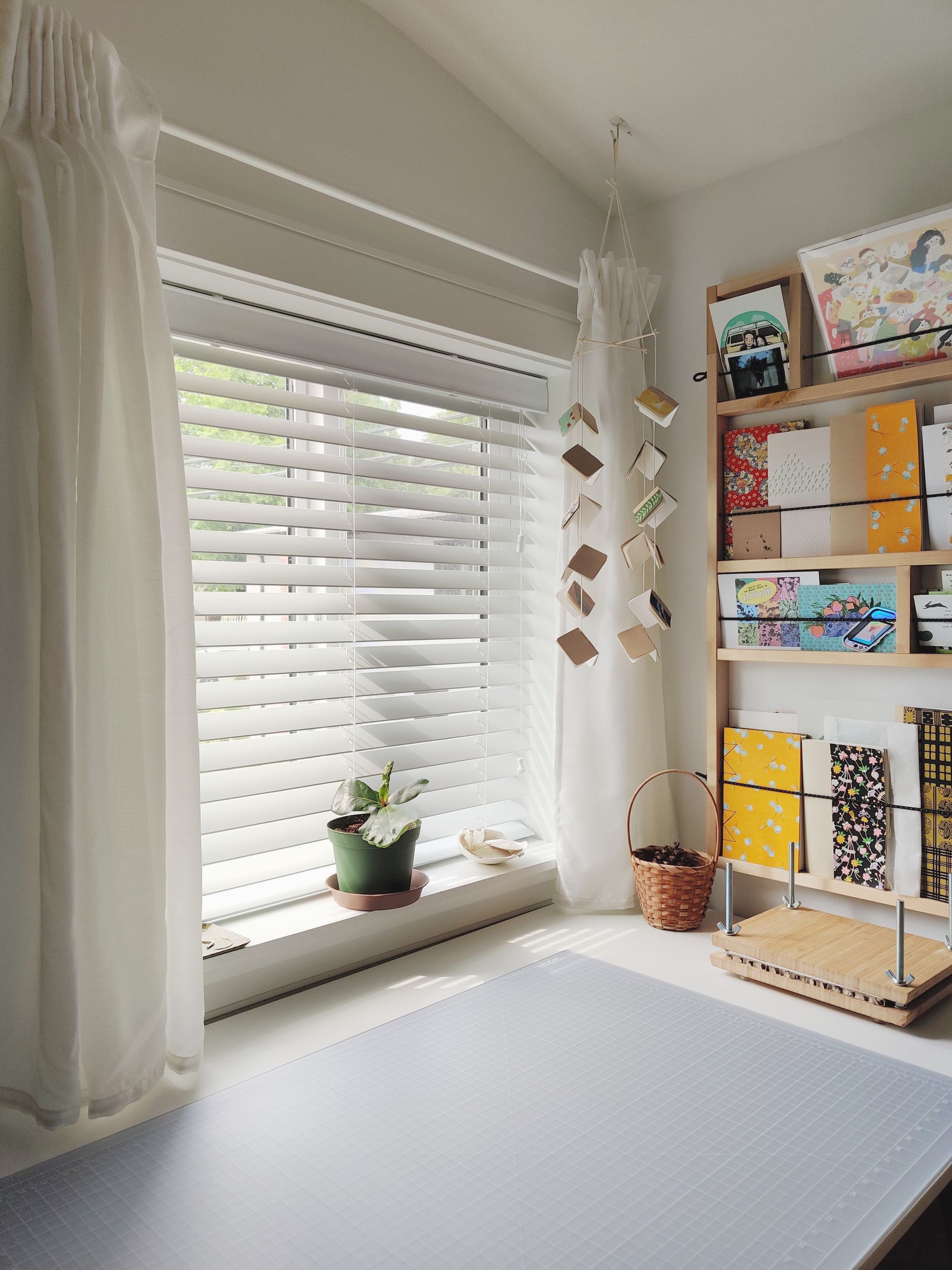 As her business began to blossom, Chanel wanted to elevate her packaging and improve the unboxing experience for her customers. Luckily, she was already well acquainted with the right person for the job!
Nooods by Nat is run by Natasha, a Vancouver-based creative who has always had a passion for art (and noodles!). She has always loved creating art, but never really felt like she was "good enough" to make anything of it. After getting an iPad, she began digital drawing and posting her art here and there. However, it wasn't until the pandemic that she wholeheartedly decided to try out a new project.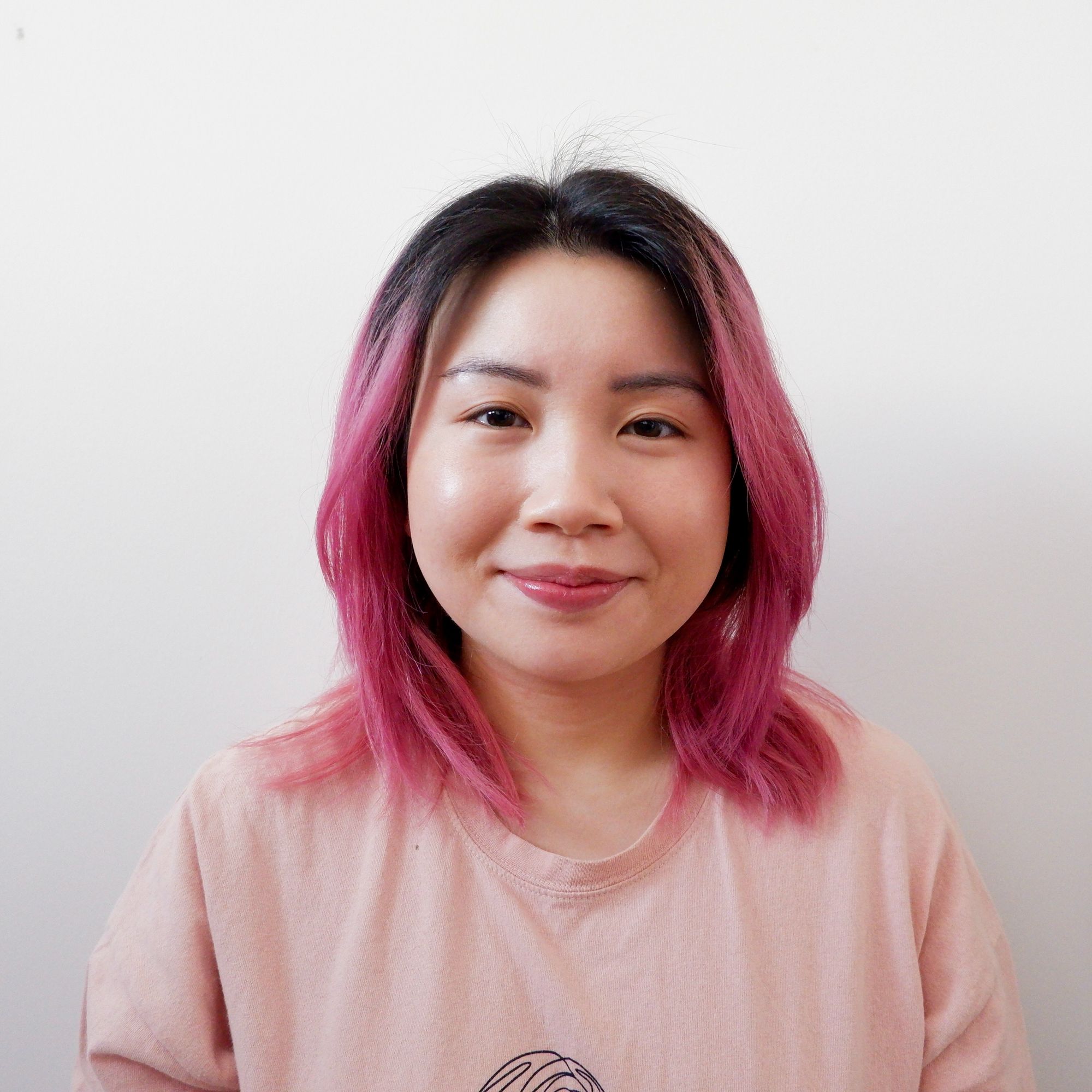 "This resulted in Nooods by Nat – a collection of Asian noodle art stickers with some of my favourite dishes. Noodles are easily my favourite kind of food, and I wanted to find a new way to express my love for them! My art style for this leans more toward realistic portrayals of the food, although I love trying out all different styles with line work and colour." – Natasha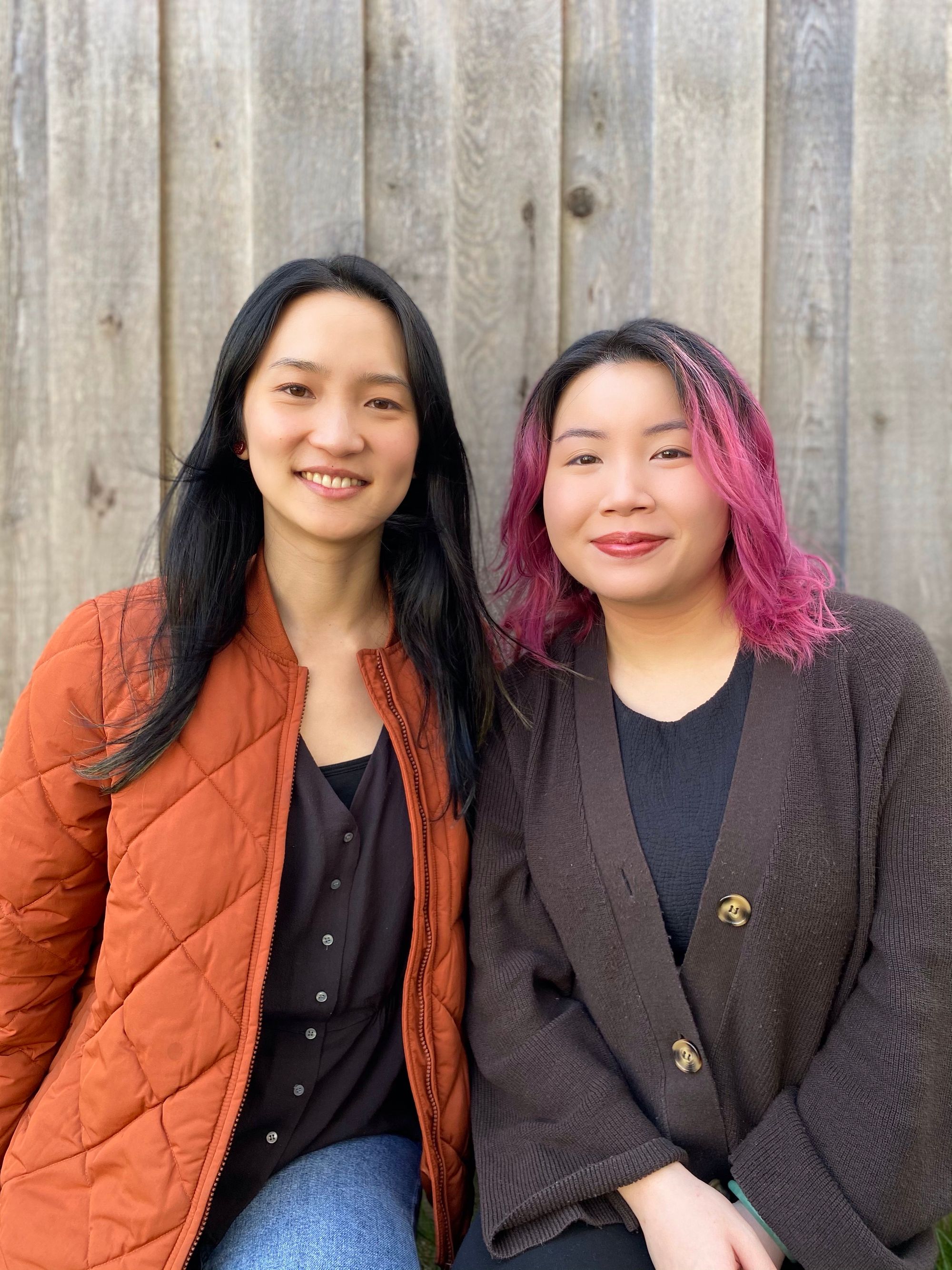 Chanel and Natasha are actually cousins and grew up in quite a large, yet close-knit, family. Based on the scope of Natasha's work and social media presence, Chanel just knew that her cousin would be able to execute the vision for bitter melon bindery. Natasha had always loved seeing Chanel do any sort of creative work, and fun fact: their first common interest was actually another craft—knitting!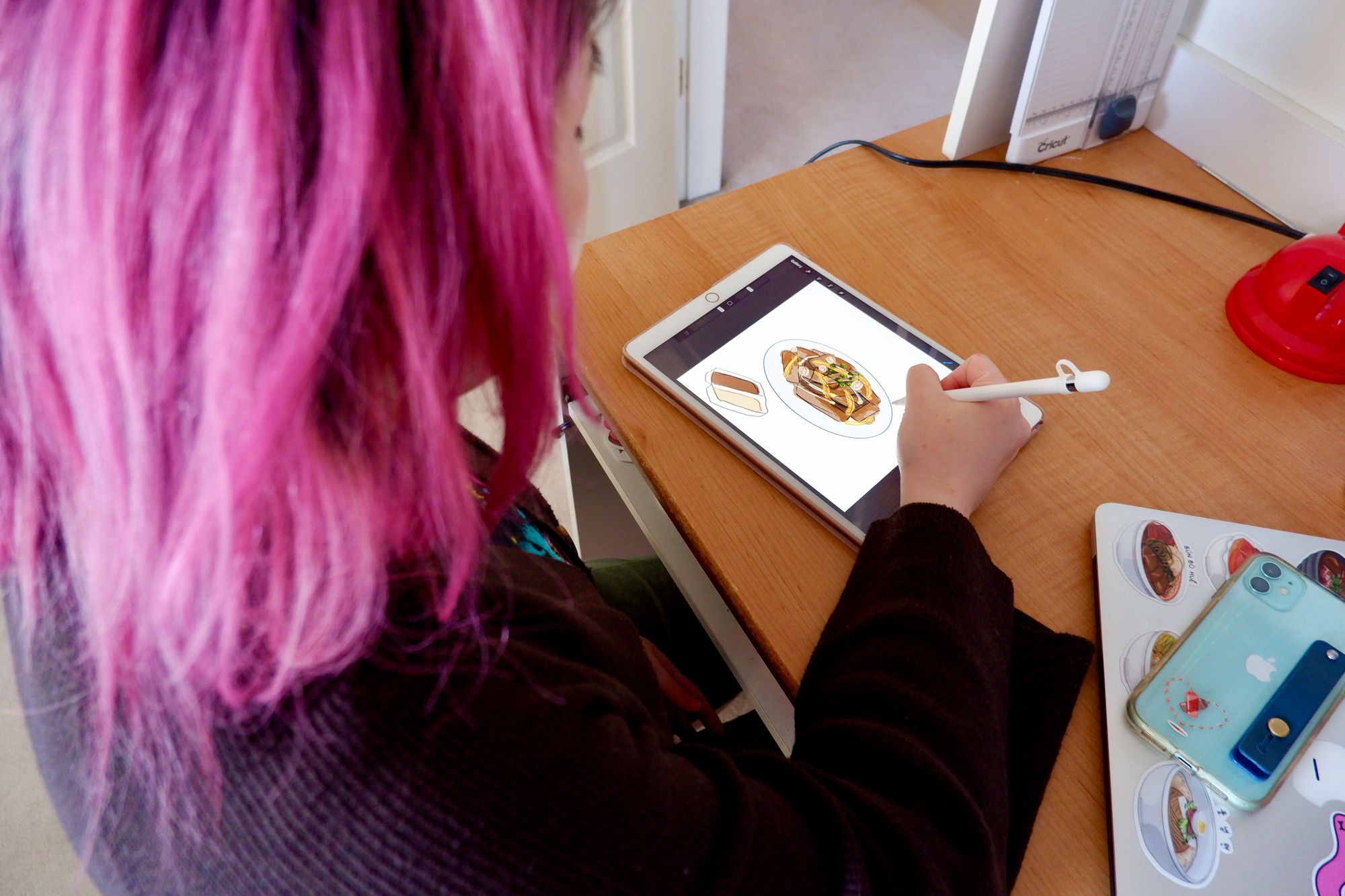 Natasha shared: "I decided to go with this project because I love seeing digital art result in a physical product, and also because it would be a bit of a personal challenge for me. Drawing for myself vs trying to create someone else's vision is quite different, and I knew I would also have to learn a few extra steps in different programs to create the final file for Chanel to use."
Chanel got the ball rolling by sharing an art board on Pinterest as a source of inspiration and to provide some background on what she wanted to achieve. She had also collected a bunch of Natasha's previous drawings that she liked the most.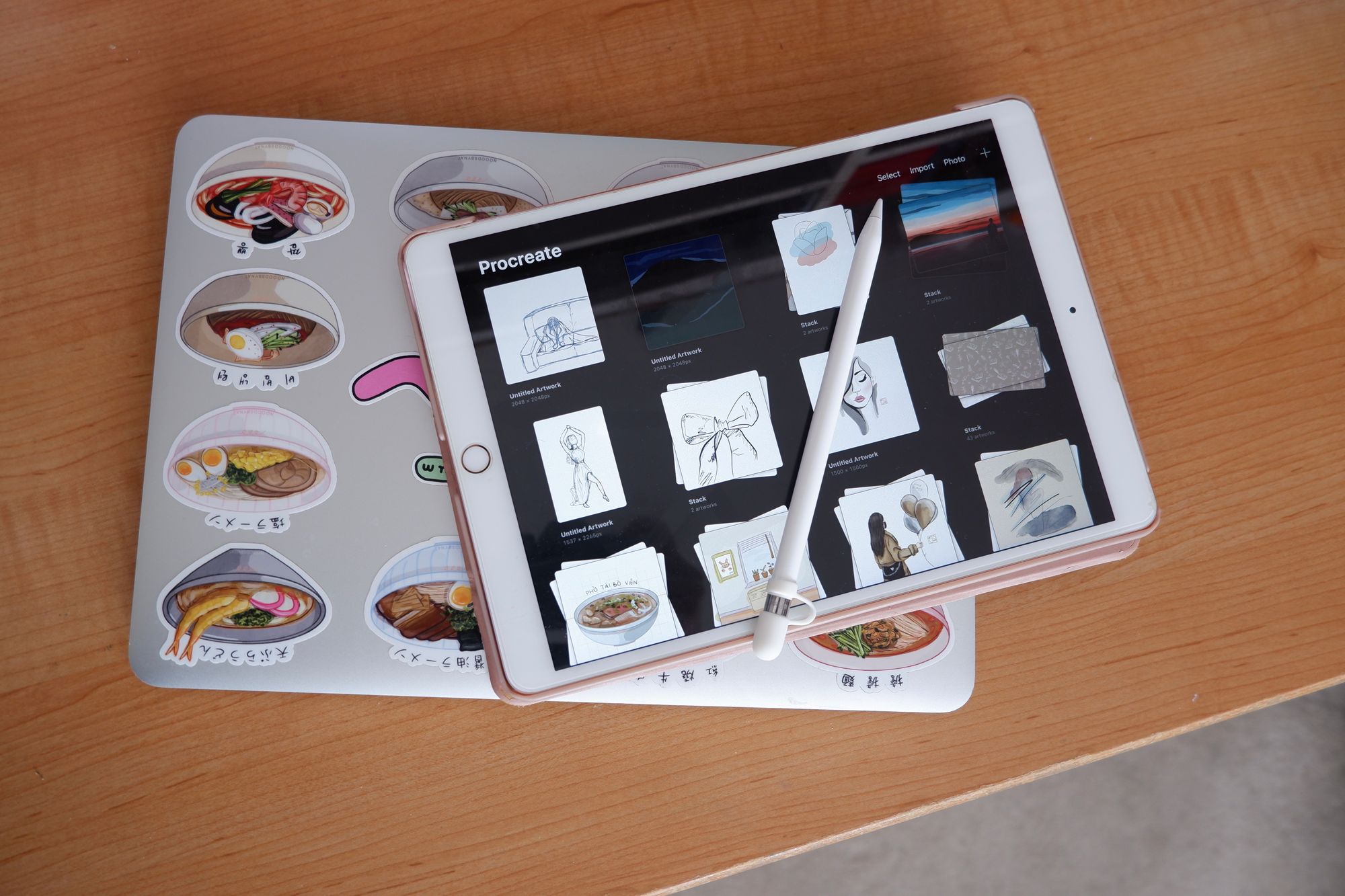 "I was looking for botanical line art and an illustration of my products. I fleshed out my idea by creating a Pinterest board of packaging inspiration. This was very helpful for Natasha and I as we discussed the design. She sent me initial examples of botanical elements for feedback, and we went back and forth until we created a pattern that we could repeat on the tissue paper. I printed the pattern at home and tried wrapping my products before committing to the order." - Chanel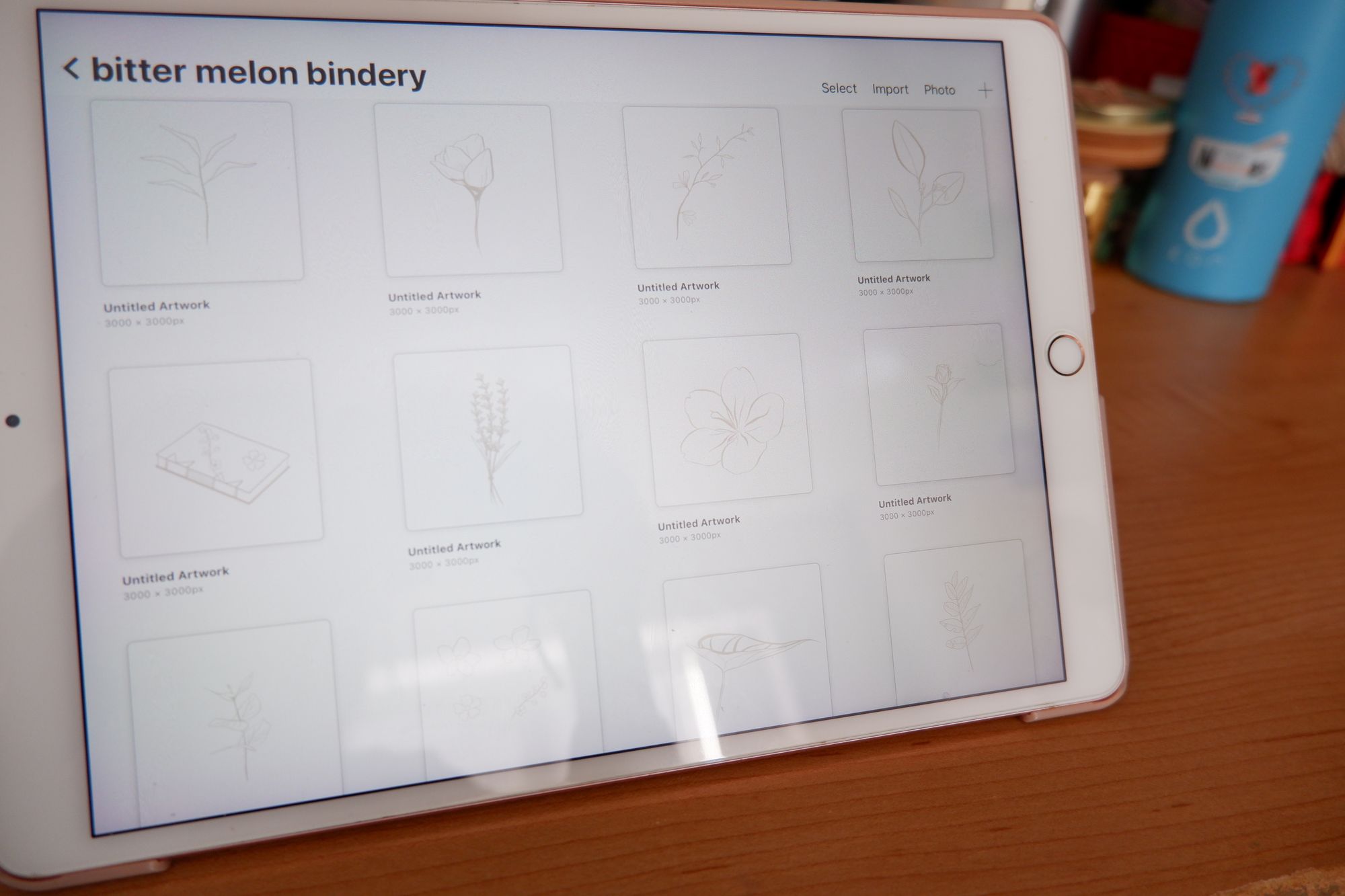 "I drew a few different images which I had her choose from, to get a better idea of the style she was looking for. I also looked up real photo references as I used all the information she provided me to draw a series of images, from which she chose her favourites. Eventually, we worked out a pattern together that she liked for the final tissue paper." says Natasha.
Now, in order to really bring the packaging to life, they needed to find just the right company to produce it. For Chanel, sustainability and low minimums were the most important factors in deciding. She chose noissue as she had seen the quality of their products in use by fellow small businesses. From their feedback, she knew that she could trust their quality and service.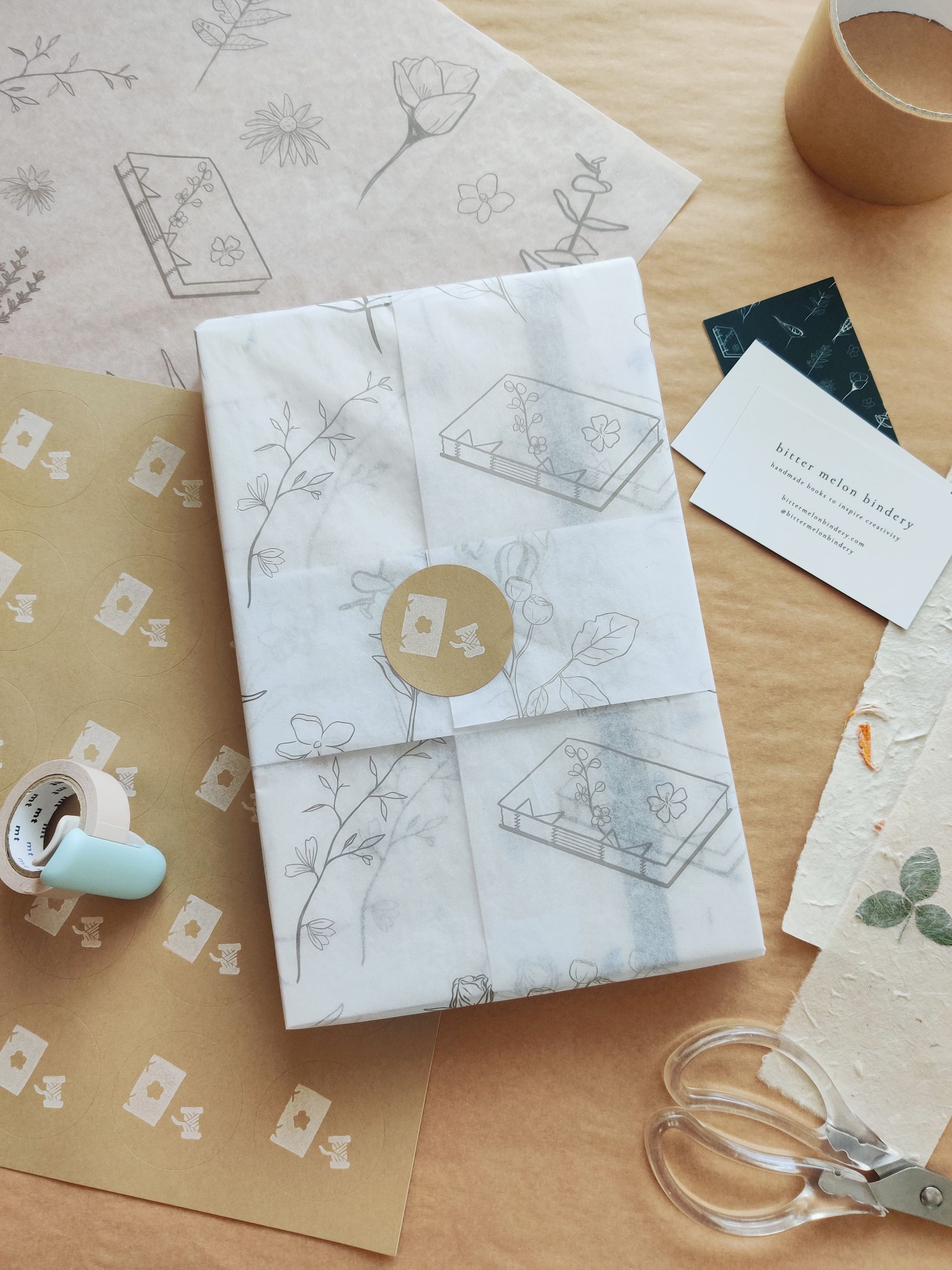 Let's wrap up Chanel and Natasha's first ever, joyful collaboration with some sentiments they shared:
Chanel expressed: "It was my first time working with Natasha and I'm proud of what we created together. It felt really easy and fun to collaborate together, and we did it all through Facebook Messenger. I'm honoured to have Natasha's beautiful work on tissue paper that represents bitter melon bindery so well!"
Natasha exclaimed: "Overall, this was a very fun collab and I loved being able to help out a family member with a design that she was very happy with; this was also my first design-type project – it's made me consider more about other things I could try!"
Catch bitter melon bindery and Nooods by Nat's packaging in action here:
---
Find out more about Nooods by Nat and bitter melon bindery here:
Nooods by Nat
Creative Profile: https://www.noissue.co/partners/creative-community/nooods-by-nat
Website: https://www.nooodsbynat.com/
Instagram: @nooodsbynat
bitter melon bindery
Website: https://www.bittermelonbindery.com/
Instagram: @bittermelonbindery