When we were younger we were taught that we shouldn't determine the worth of something by appearance alone, and I'm sure you were also well-acquainted with the metaphorical phrase, do not judge a book by its cover.
When it comes to liquor, this metaphor doesn't matter. Because even though the drink tastes amazing, you know it hits different when it comes in a nice bottle! Fun, colorful, artfully-designed bottles that you can display and be proud of - empty or not (yet).
Our featured creative today is based in New Zealand and specializes in branding for the beverage industry. Sara Fraser, the founder of brand atelier Sartoria, chats with us about her collab with Broken Heart Spirits. Read on and let this heartful collaboration encourage you to get a little drink right after!
Tell us a bit about yourself and your design practice.
I have my own design practice, Sartoria, a Brand Atelier in the heart of Wellington.
I specialise in tailoring compelling brands (brand identities & packaging solutions) for the beverage industry and boutique SMEs. I'm fortunate to work with NZ, Australian and Fijian businesses in a little slice of the Pacific markets. I create bespoke solutions that ensure ambitious clients wear their brands well and thrive.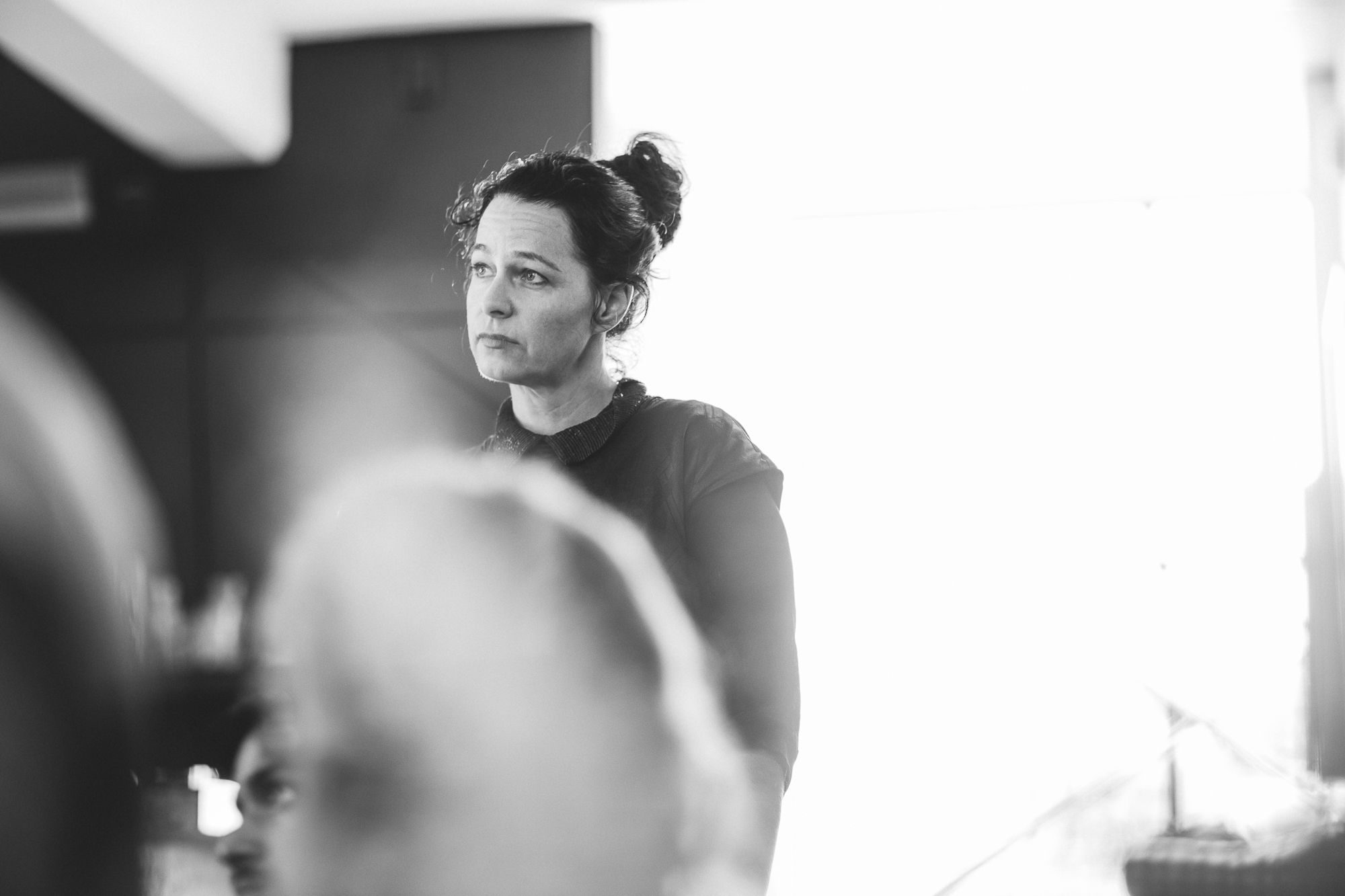 Tell us a bit about Broken Hearts Spirits and their products/business.
Broken Heart Spirits is a boutique distillery in Queenstown, the Pure South of New Zealand. Owner, Joerg Henkenhaf developed Broken Heart as a tribute to friendship - the powerful impact a friend can have on ones life and the gaping hole that is left behund when they depart. He poured his heart into launching the first product and hasn't looked back with up to 12 spirits products in their portfolio.
The Southern Alps water and locally sourced ingredients bring kiwi provenance to the range. Joerg realised that as much as a broken heart hurts, its also a space to be filled with new beginnings. Like a gin at dusk, Broken Heart celebrates the moments of in-between with the ones you love, because life is fleeting.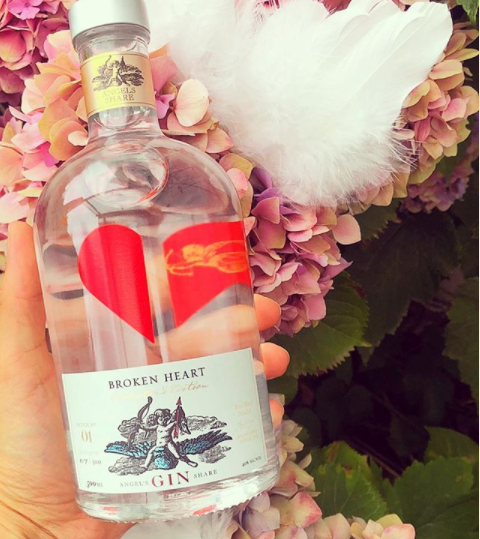 How did you and Broken Hearts Spirits begin to work together?
Joerg approached Tardis, the design agency where I worked back in 2012. Helen, the Creative Director, ran a strategic planning session which captured the background and naming. They delved into a unique story, so the creative territory was rich. I was in the team of creatives and was thrilled the concept I developed was picked. From memory, Joerg ran to open some bubbles mid way through the presentation to celebrate. He has an infectious energy and enthusiasm & I've not met another distiller with such creativity in their veins. His first foray into a spiced rum is now no longer a state secret… seek it out if you can!

What inspires your designs?
The fractured heart is the defining feature for Broken Heart, and we love that it symbolises the fractured world of the in-between and reflects the brand story.
The epiphany moment came when we could use the show through to the back of the bottle to give the illusion of a broken heart. We've embraced this metaphor and in the fragmentation the illustration becomes a discovery element that weaves the storytelling and reveals the namesakes for each SKU in an unexpected way.
For the packaging, we designed a system for the SKUs so new varietals could be added and tell aspects of the Broken Heart story. The brand personality has an 'eccentric' quality so we've had fun with the names, like Lost Love, Time Heals, Obsessive Affection, Eternal Optimist, and Sailor's Ruin.
The entire range is crafted by hand, with labels hand applied, so individual bottle numbering and edition numbers reflect and are inspired by this attention to detail and craft.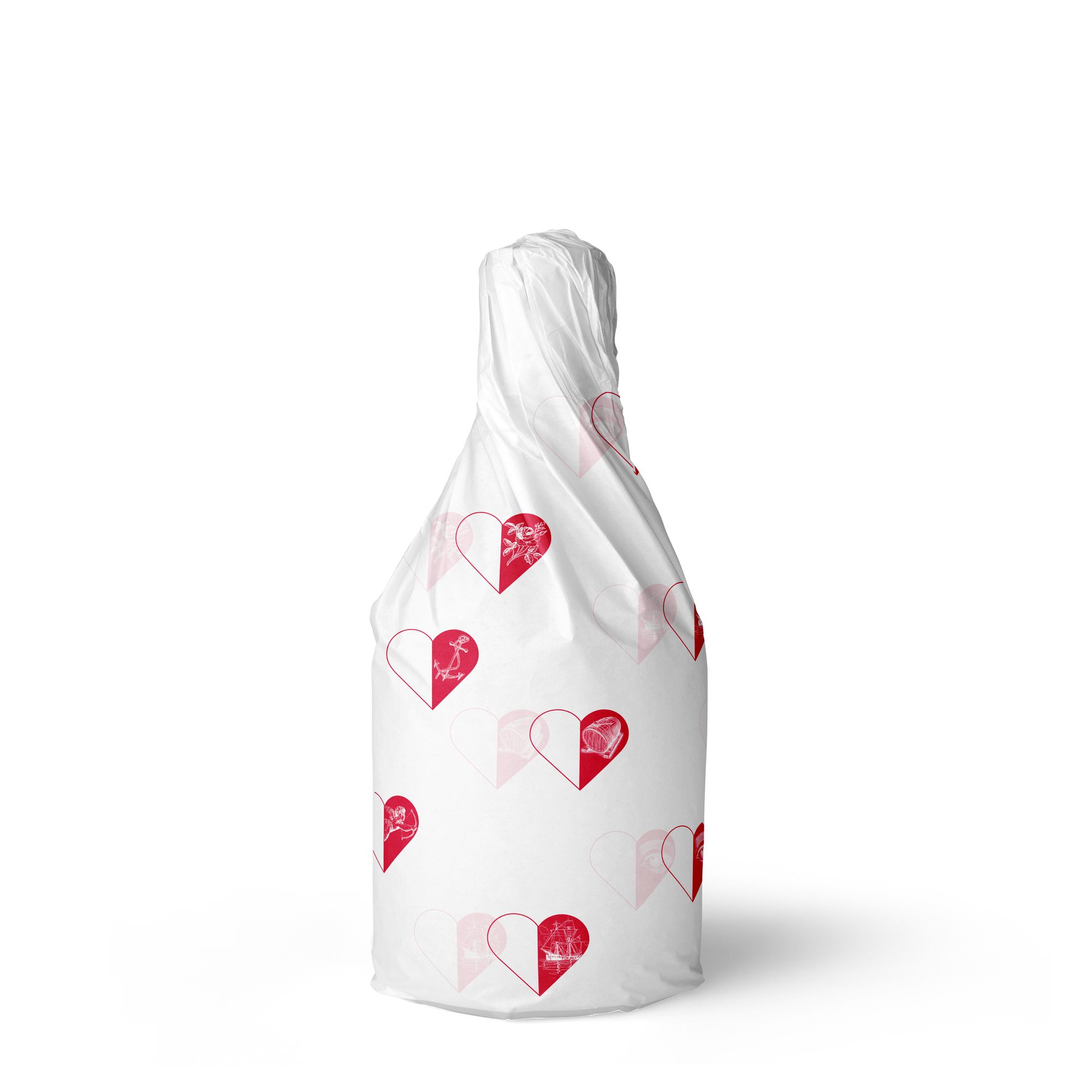 What was something that stands out about this collaboration for you?
Joerg is continually developing the next spirit for release - so its been wonderful to keep developing the story with new SKU additions - creating new names and stories to pair with them. There's always something exciting on the go!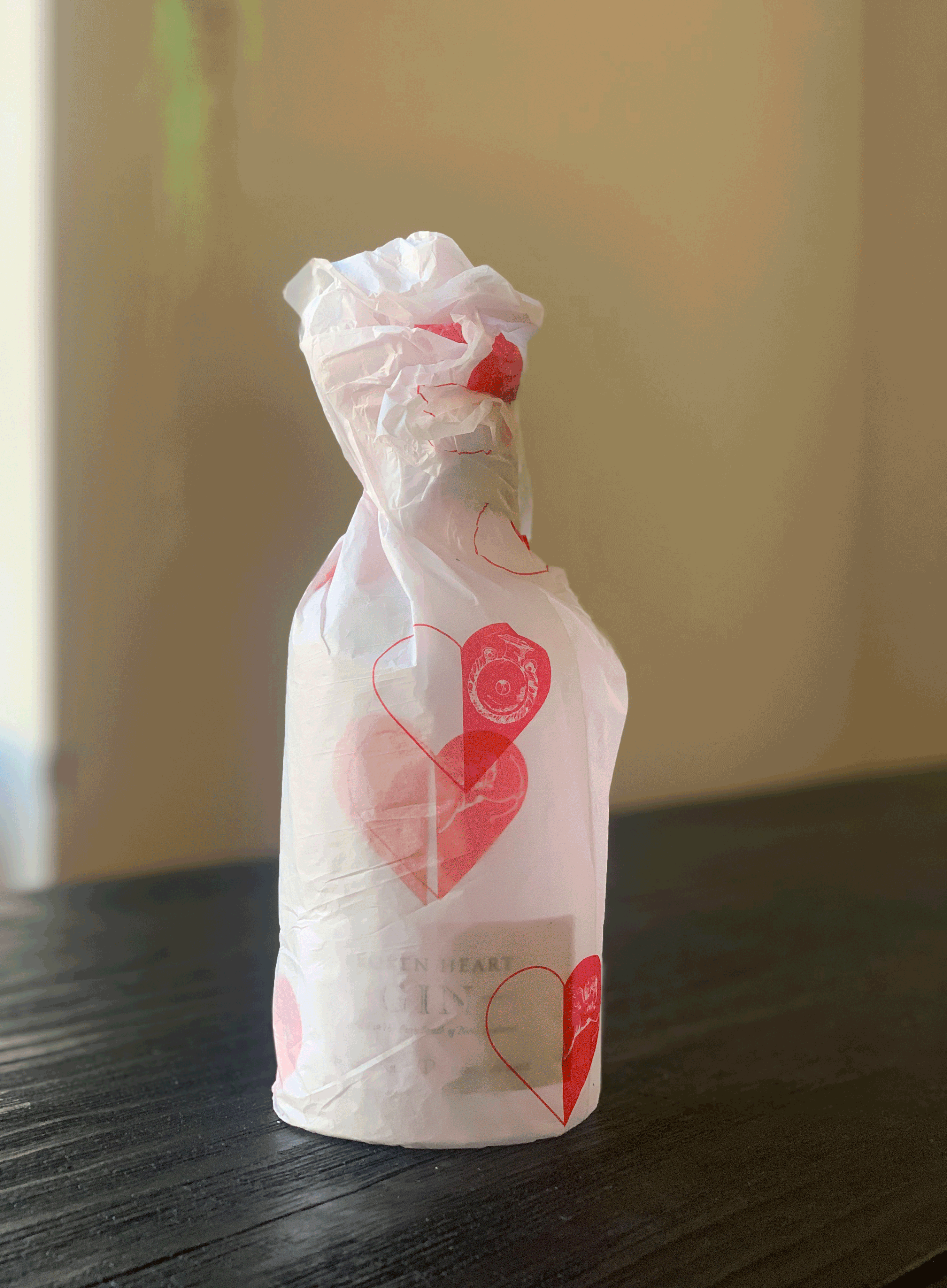 Why did you choose noissue for packaging?
I was attracted to the eco-ticks and tree planting initiative offered with noissue  - and the excellent low MOQs. Plus, its super easy to order online and has everything on hand for design-questions and tracking your order.

---
Find more of Sara and Broken Heart Spirits here:

Sartoria
Website
Instagram

Broken Heart Spirit
Website
Instagram