With a dreamy aesthetic and style, Amarie Design Co. believes in the magic of storytelling!
Located at the Central Coast of California, this full-service boutique creative studio for design, branding, & photography is ready to help you construct your beautiful story and make you proud to share it with the world.
Read on to know more about our featured Creative Anna Williams, the Creative Director behind Amarie Design Co., as she talks about her design inspirations and love for her collaboration with Love Cultivated.
Tell us a bit about yourself and your design practice?
My name is Anna Williams, and I'm the Creative Director + Designer at Amarie Design Co.
I live and work on the Central Coast of California, where my creative studio is based. We work with a diverse range of clientele, primarily partnering with boutique wineries, spirits brands, and lifestyle brands. We offer brand design and brand photography services. With a background in graphics for packaging, I am especially passionate about package design that tells a story through luxe, intricate, and meaningful details.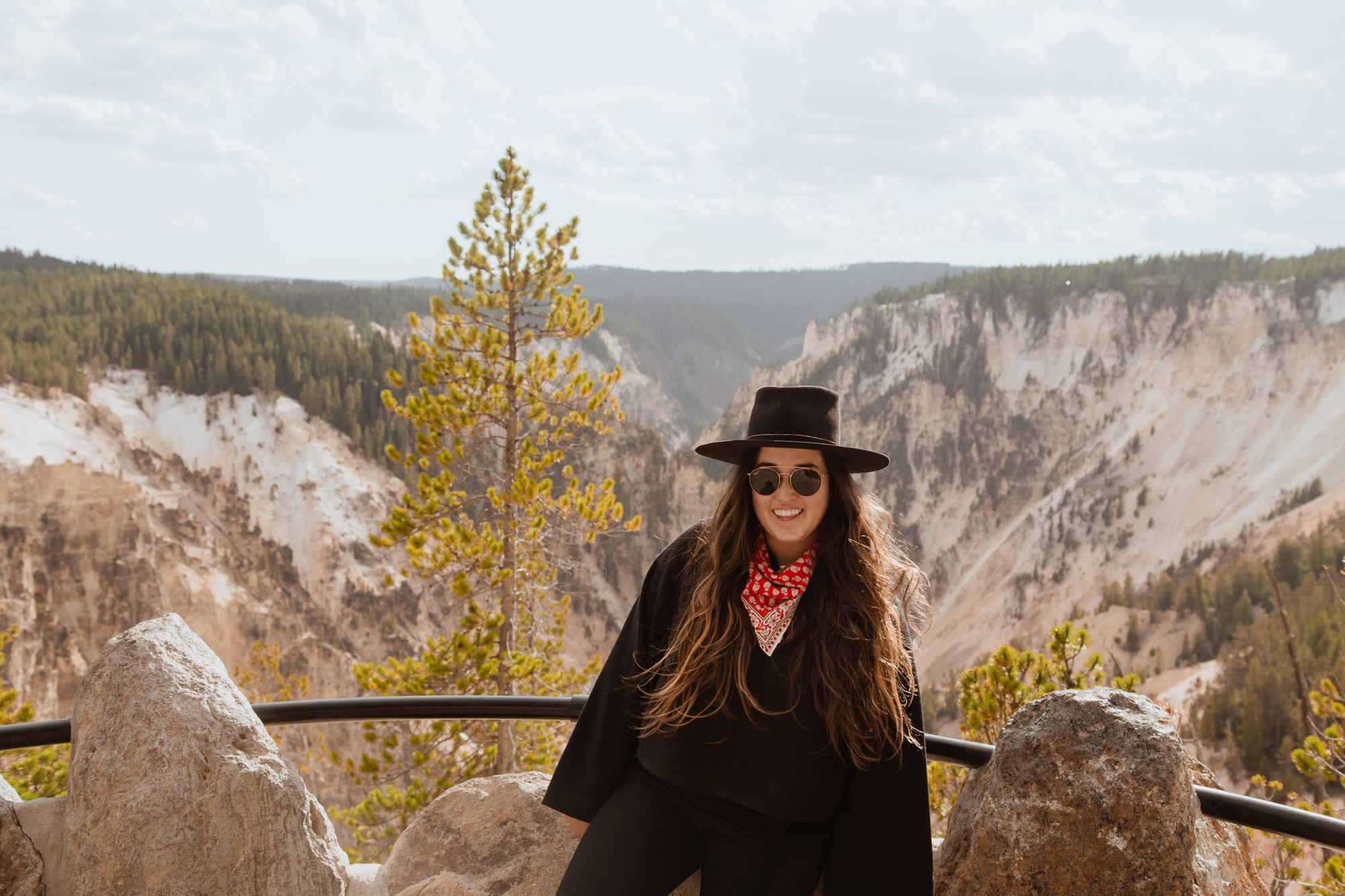 Tell us a bit about Love Cultivated and their products/business?
Love Cultivated is a purveyor of small batch, farm-inspired artisan goods, born from the love of working on a beautiful California organic farm. They explore "ways to cultivate what matters most through farming, crafting, and sharing." Their offerings include small-batch jam and marmalade, artisan goat milk soap, floral bath salts & bath teas, and hand poured salves & body butters.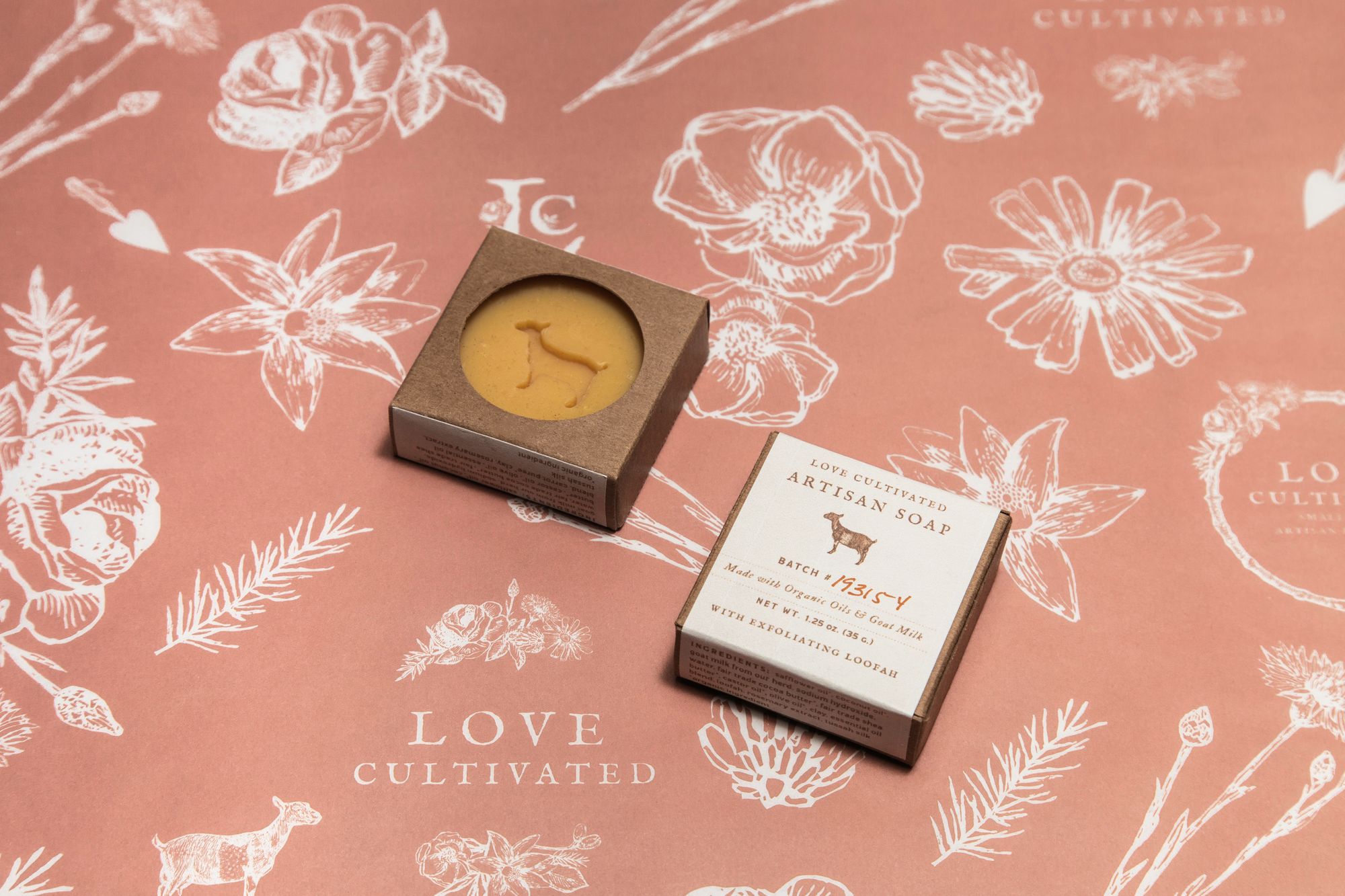 How did you and Love Cultivated begin to work together?
A mutual friend who is also in the creative business space, brought us together. Our work together encompassed the development and design of the Love Cultivated brand identity, and all printed collateral and package design.
What inspires your designs?
Stories. And Travel.
The stories that clients share about the "why" behind their businesses, and the heart and soul of their vision keeps me endlessly inspired. I believe in the power of storytelling to encourage genuine connection. When a brand is able to share their story and identity in an intentional way through memorable, tangible details, their brand's community will resonate with it. One of the ways I love to hone in on this is through creating hand-touched artistic elements for branding clients, whether it's a hand drawn illustration or custom monogram. These personalized design elements are made from scratch, and are often sparked by a detail they've shared with me about their business's origin story or their own background.
Travel also deeply inspires my designs. I feel most inspired when experiencing cultures with different ways of life, and by the colors, textures, and organic shapes found in natural landscapes. I strive to bring a sense of eclectically inspired artwork influenced by travel to branding and design work.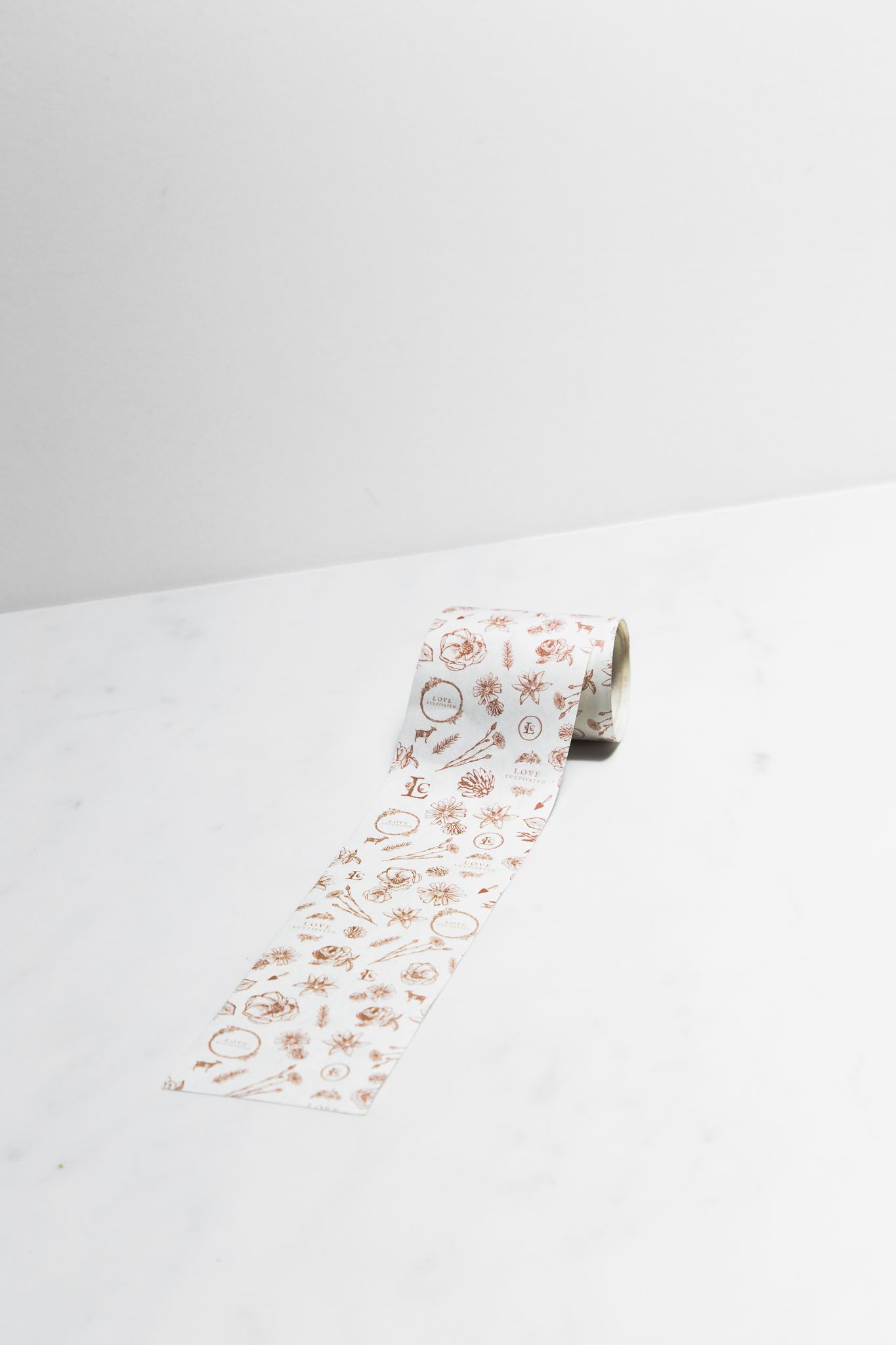 What was something that stands out about this collaboration for you?
All of the Love Cultivated products are purposefully made with an emphasis on slow living. For example, the cold-processed goat milk soaps are made from milk sourced from their herd of Nigerian Dwarf goats and organic, homegrown botanicals. Their rustic fruit preserves and hand-cut marmalade are made in small batches with the traditional technique of using copper preserving pans. This idea of honoring time tested artisanal methods was a central element we strived to encapsulate in the brand design. We achieved this through design that emphasized organic textures and meaningful details, like a hand-drawn illustration of Cayenne: their first goat who began what is now their small herd.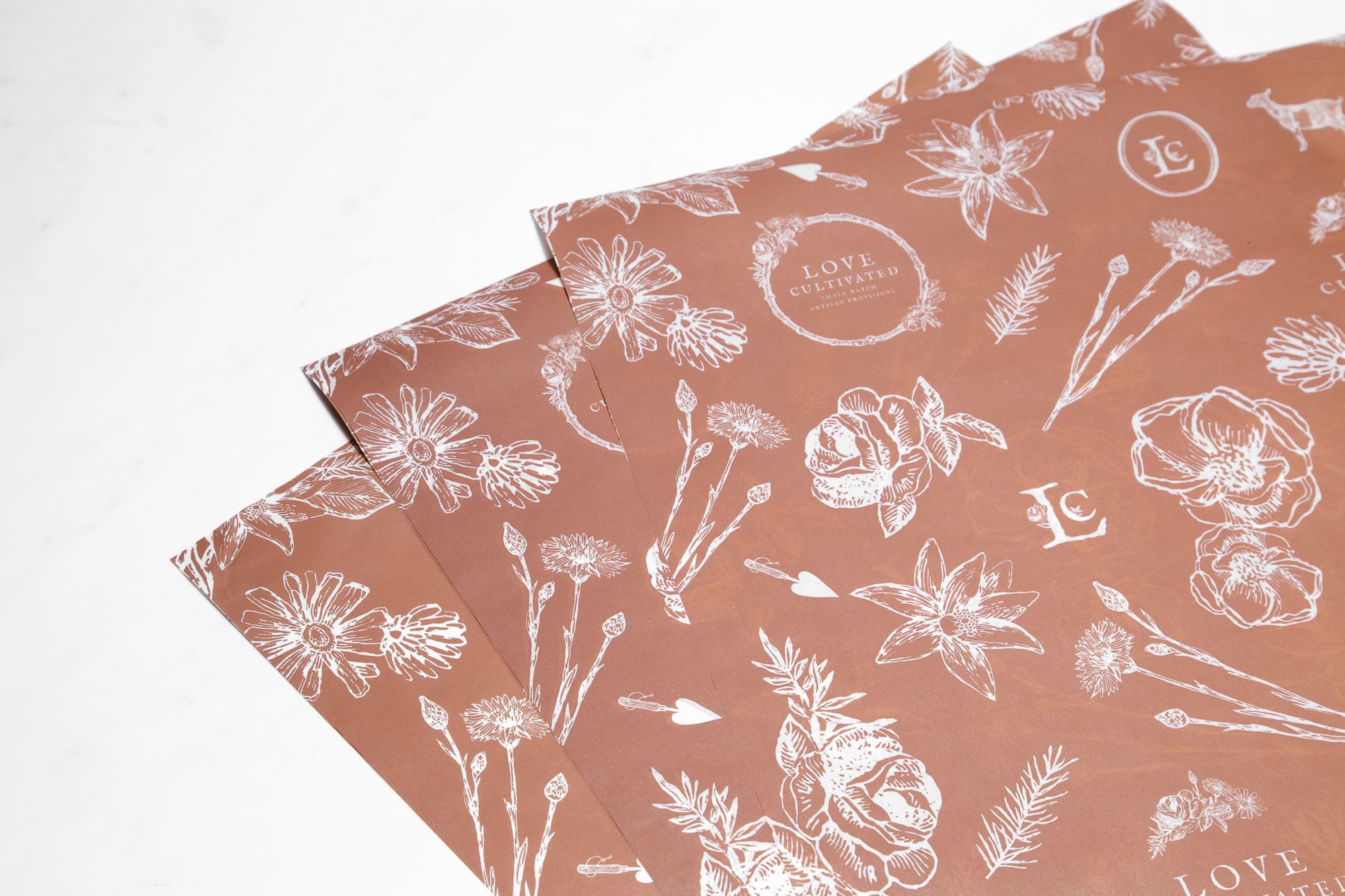 Why did you choose noissue for packaging?
noissue's offerings were compatibly aligned with the client's dedication to sustainability. For the packaging seen throughout the Love Cultivated line, each item was thoughtfully designed with this ethos in mind. This was achieved through sourcing organic materials that are recycled or recyclable. It was exciting to learn that noissue offers a range of sustainable solutions, like eco-friendly and compostable tissue paper – printed with soy based inks on acid free paper. Featured in this project, are the noissue tissue paper, custom packing tape, and stickers. The design for these products was all customized by my studio with a bespoke brand pattern comprised from all of our hand drawn illustrations.
---
Find more of Amarie Design Co. and Love Cultivated here:
Amarie Design Co
Website: amariedesignco.com
Instagram: @amariedesignco
Love Cultivated
Website: love-cultivated.myshopify.com
Instagram: @love.cultivated