One of the major concerns for any business is attracting the attention of potential customers. Although this is challenging, your product packaging can help your business gain a competitive advantage over others. Product packaging reflects what your brand is and what its values are and gives customers a quick sneak world into your company!
Custom bakery packaging can make your baked products more attractive to potential customers if you're a bakery owner. Beautiful quality bakery bags and cookie bags reflect the quality of your baked goods and your bakery in general.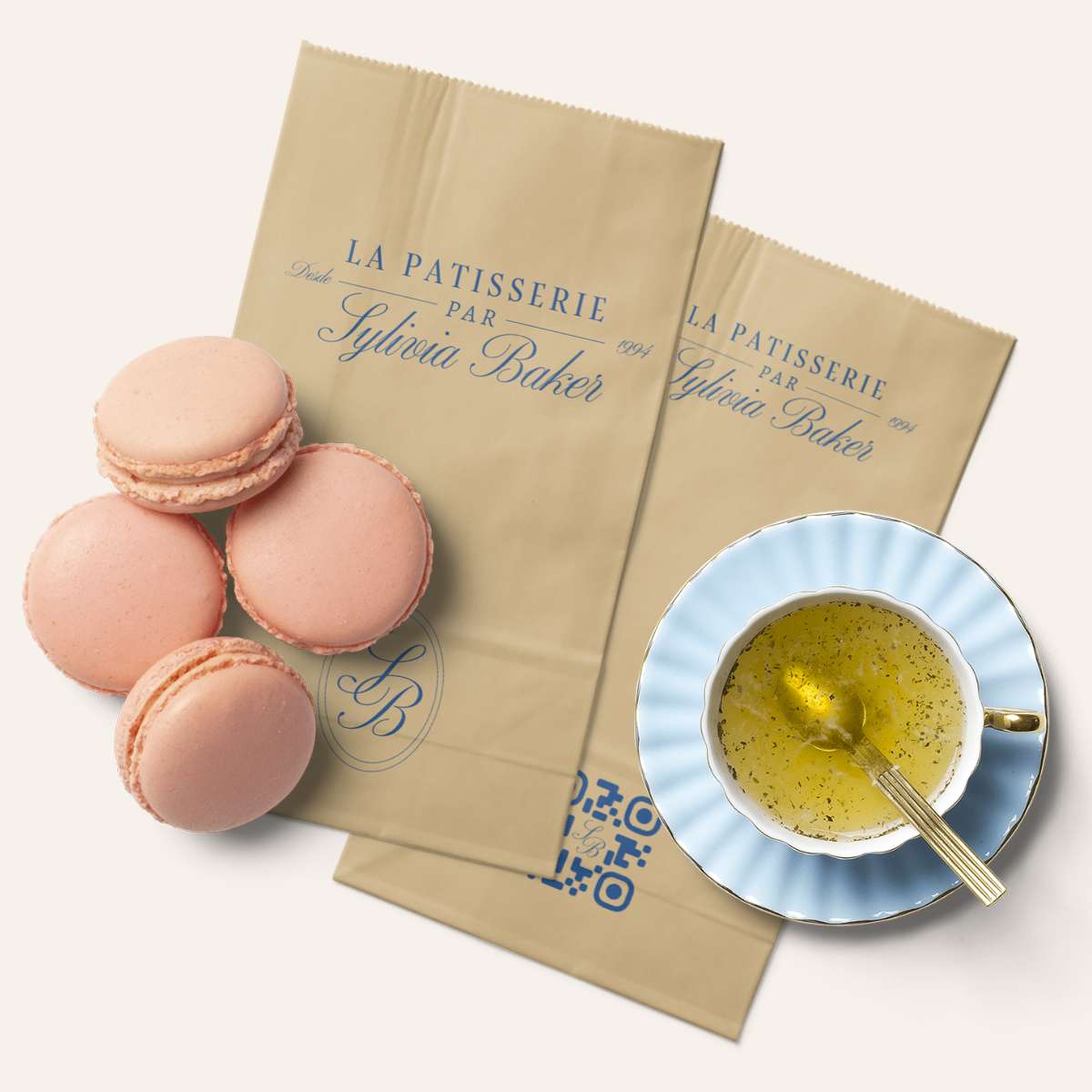 Custom bakery packaging reflects your effort to demonstrate to the customers how far you're willing to go to give them the best experience. Here are some of the ways you can make your baked goods more appealing:
Customize Your Packaging Based on Occasion

When someone orders cake for a particular event, they expect it to follow the event's theme. For instance, if it's a wedding cake, the size, shape, and color will depend on the occasion.
Similarly, the packaging should also match the occasion. One cannot have a one-size-fits-all kind of packaging–it should be tailored specifically for the event it's meant to support.
Through custom bakery packaging, you can choose a logo or a tagline that aligns with both your product and the occasion. Below are some ways that you can personalize your bakery bags to leave a lasting impression on customers and event-goers.
Using Lively Artwork

Adding more colors to your packaging for baked goods can influence your buyers' perception. Be creative about how to make your cookie bags more attractive to your potential buyers.
Some lively artwork will stir the interest of customers. You must talk to your designer about images, fonts, and hues. Just make sure that your design defines your product and brand. For instance, donut boxes should have a slightly different design than your cookie bags or boxes to be more easily recognizable.
Premium Finishing

The first impression is critical when it comes to attracting new customers. Using premium packaging for baked goods will make the product more interesting for customers. The quality of your packaging is essential as it can make or break your brand.
You must find a packaging supplier and thoroughly research prices, turnaround times, and other factors such as more sustainable bakery packaging offerings. Find a supplier that helps you print packaging with your unique branding to leave a memorable imprint on the customer's mind.
Tell Your Story

You can add some glam to your bakery packaging by telling your product story. You can use pictures and text to tell your brand's story, like how you started, what the mission was, and what makes you different from your competitors.
You can also print some of your story on your packaging for customers to learn more about your brand or products. This way, your packaging for baked goods will significantly improve your branding as well.
Adding a Personalized Note or Small Gift

Earning customer loyalty is not a one-day job. You have to make continuous efforts to make the customer feel valued and appreciated. One such attempt can be adding small gifts like an extra cookie in the bakery bag.
Additionally, you can get a 'thank you' note printed on the box or bag, too. Such personalized notes can go a long way in boosting customer satisfaction and improving sales.
Recognizable Packaging

Your packaging should create a strong brand recall. You want to have packaging that customers can easily associate with your brand. You should collaborate with a reputable packaging company to get similar brand recognition.
Forbes suggests that your packaging solution should pass the five-year-old kid test. This means that you should be able to describe your packaging to a 5-year-old, and the kid should be able to understand what you're referring to.
Choose the Right Colors

Research has demonstrated that colors have a significant impact on the buying decision of people. Different colors attract people and affect them in different ways. Therefore, you should carefully choose colors and hues for your bakery packaging to attract your audience.
Your product packaging plays a huge role in attracting potential customers. Poor quality packaging is bound to affect your business negatively.
Featuring a Social or Environmental Cause

If your bakery engages in corporate social or environmental responsibility, try to feature some exciting stories on your packaging. Businesses that engage in corporate social responsibility get more customer attention.
No matter what social cause your company supports, featuring it on the packaging will demonstrate your commitment to that cause and interest customers. For example, the noissue Eco-Alliance QR Badge can be printed onto your bakery packaging to accompany your logo and branding, signaling to customers how your business is taking action towards becoming more eco-friendly.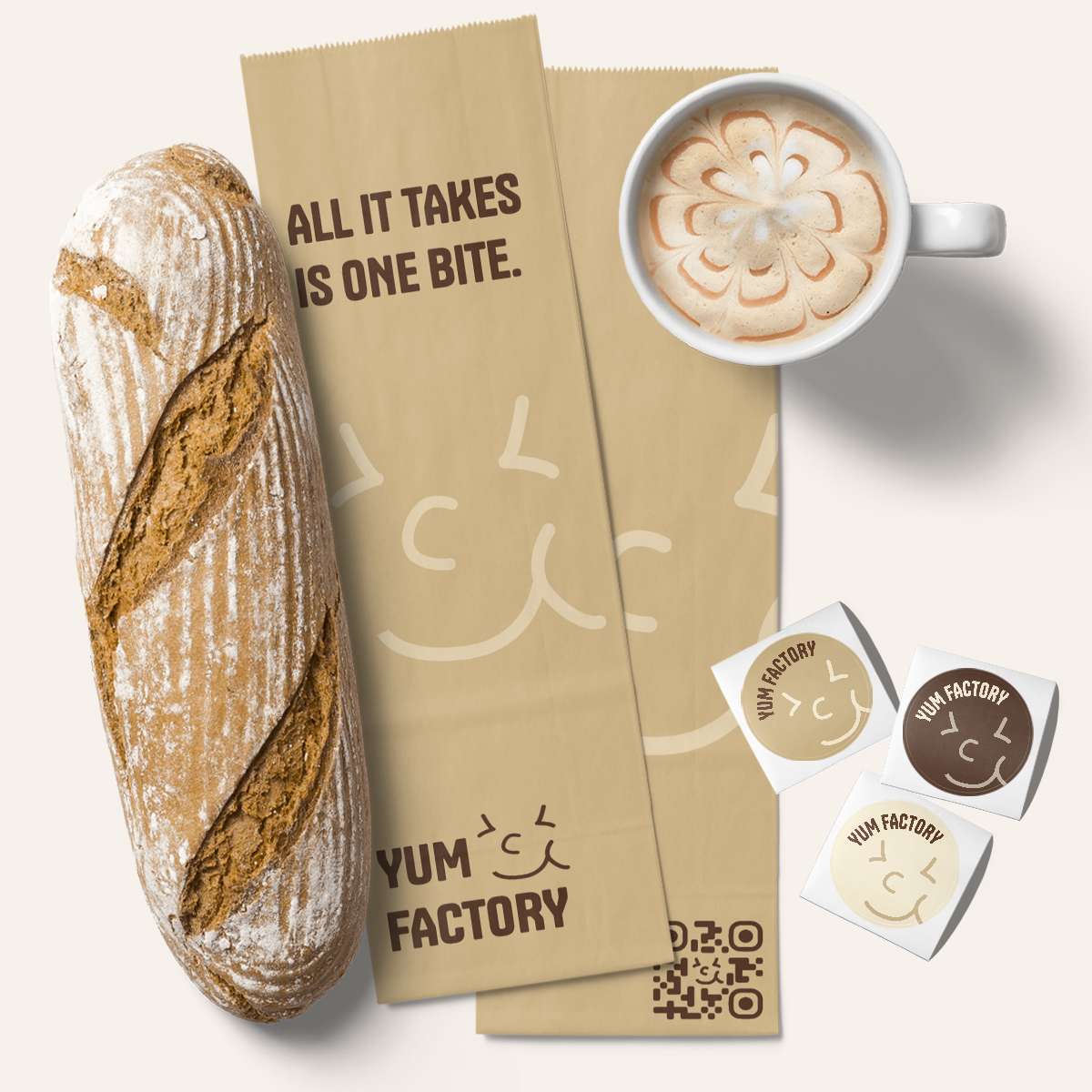 🎁 That's a Wrap!

At noissue, we can help you take your bakery or cafe to the next level with our highly customized packaging. While keeping the environment in mind, we produce a range of eco-friendly and custom bakery packaging. Bring your bakery or food brand to the top and browse our food packaging products made sustainable by design!