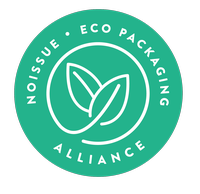 Several passionate artists dedicate their art to an advocacy. They use their illustrations to convey an underlying message or bring awareness to issues that are close to their hearts. For Greater Manchester-based illustrator and designer Danielle, she wants to bring awareness to endangered animals through her fun illustrations on her online shop Danielle Illustrates.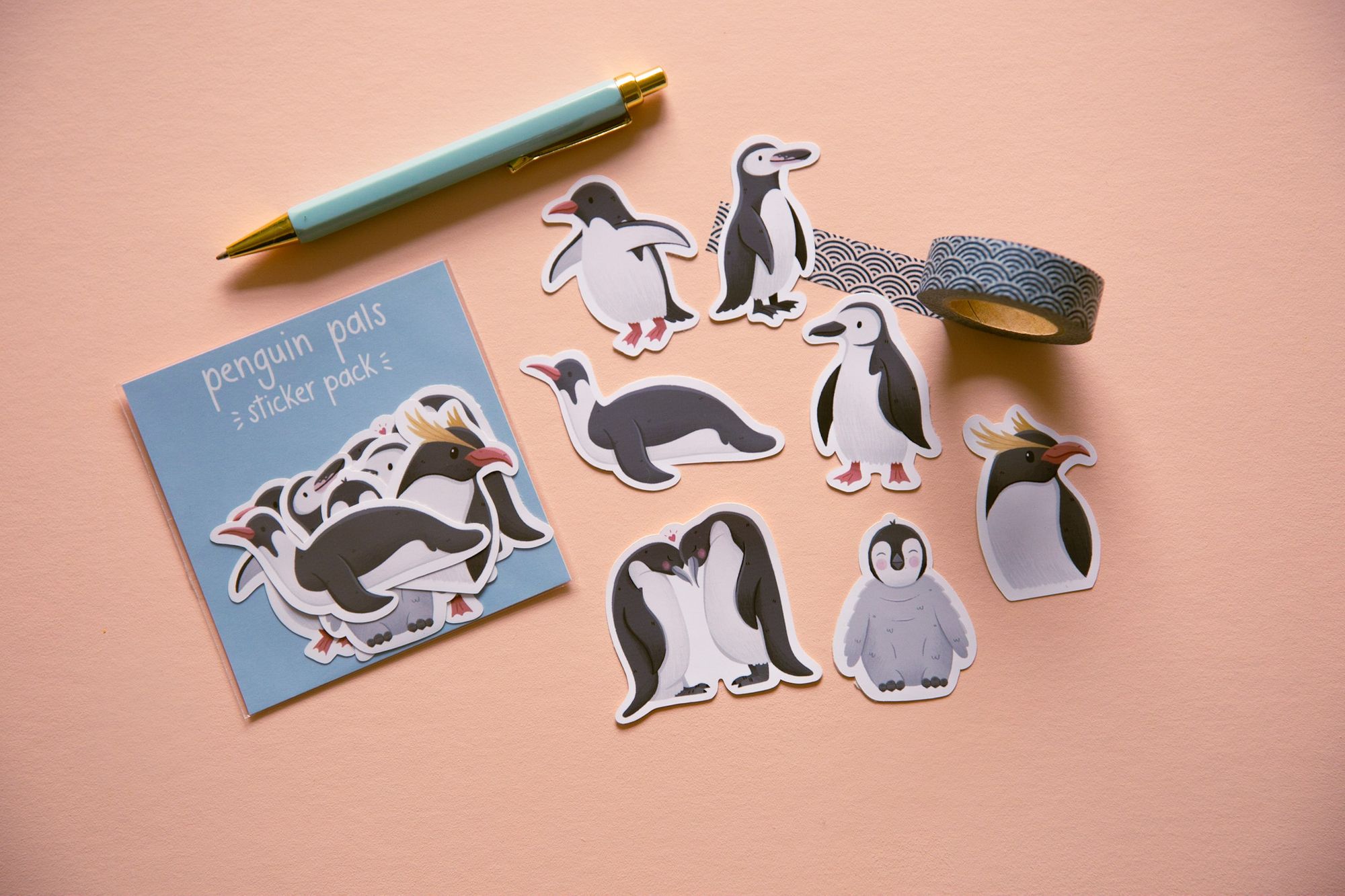 Danielle studied illustration at university and has been developing her own art style and exploring different ways to enjoy work. She currently lives with her partner and her two rabbits—who definitely run their house! She opened her store in 2019 and started with making prints, stickers, and enamel pins. Her first set of products were born from her Inktober illustrations which featured endangered animals. Since then, the passionate artist has created a full range of products raising awareness on the different vulnerable species of animals from all over the world.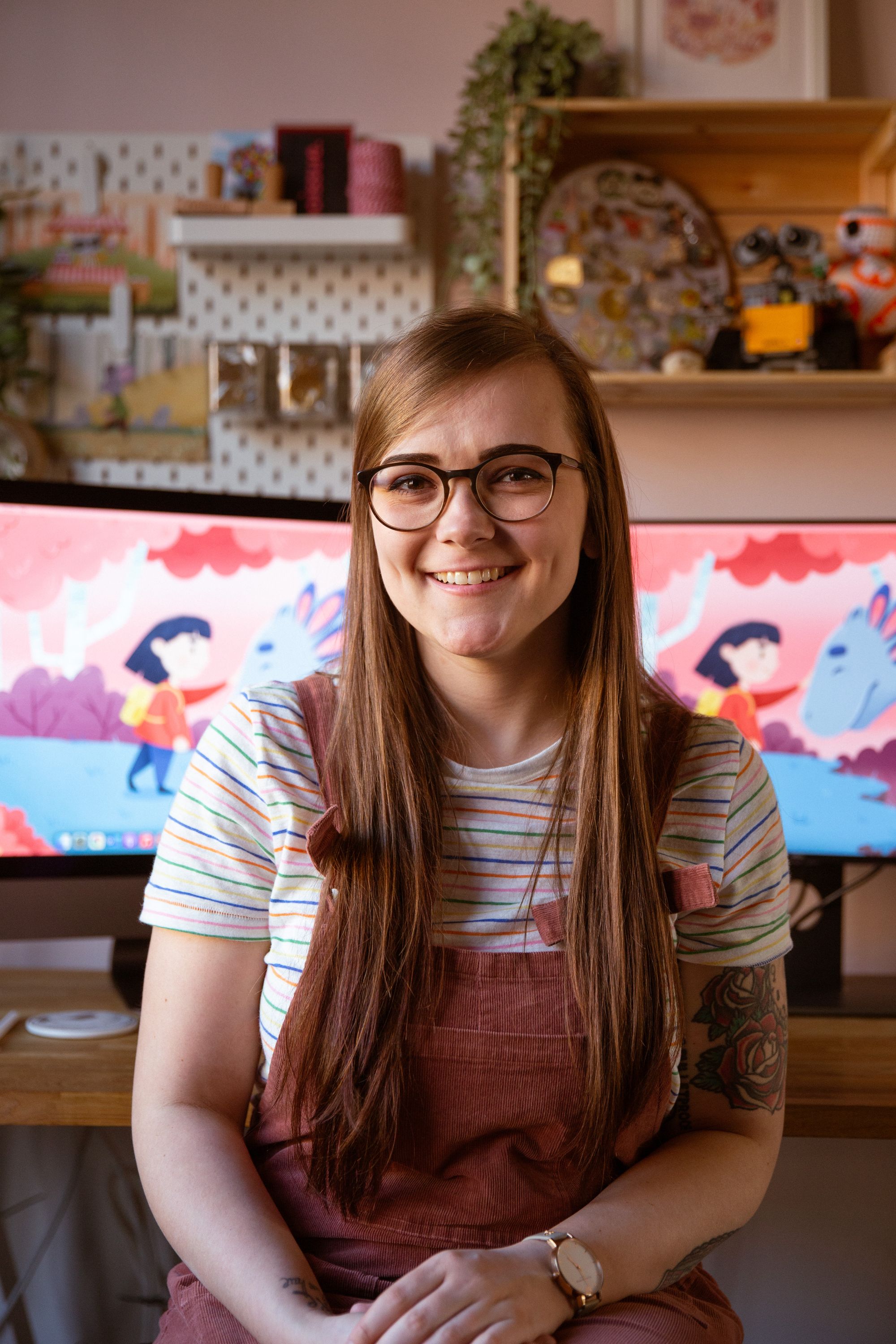 "I have always loved animals and from then on, I knew I had found what I wanted Danielle Illustrates to be associated with. Since then I have grown to creating illustrations that not only depict animals, but give them stories and personalities."
Danielle takes so much inspiration from incredible and empowering creators who are passionate in creating wonderful art and being transparent with running a business. While Danielle loves producing products that make people smile, Danielle's ultimate goal is to write and illustrate children's books that promote environment protection and raise awareness on the situation of the endangered species.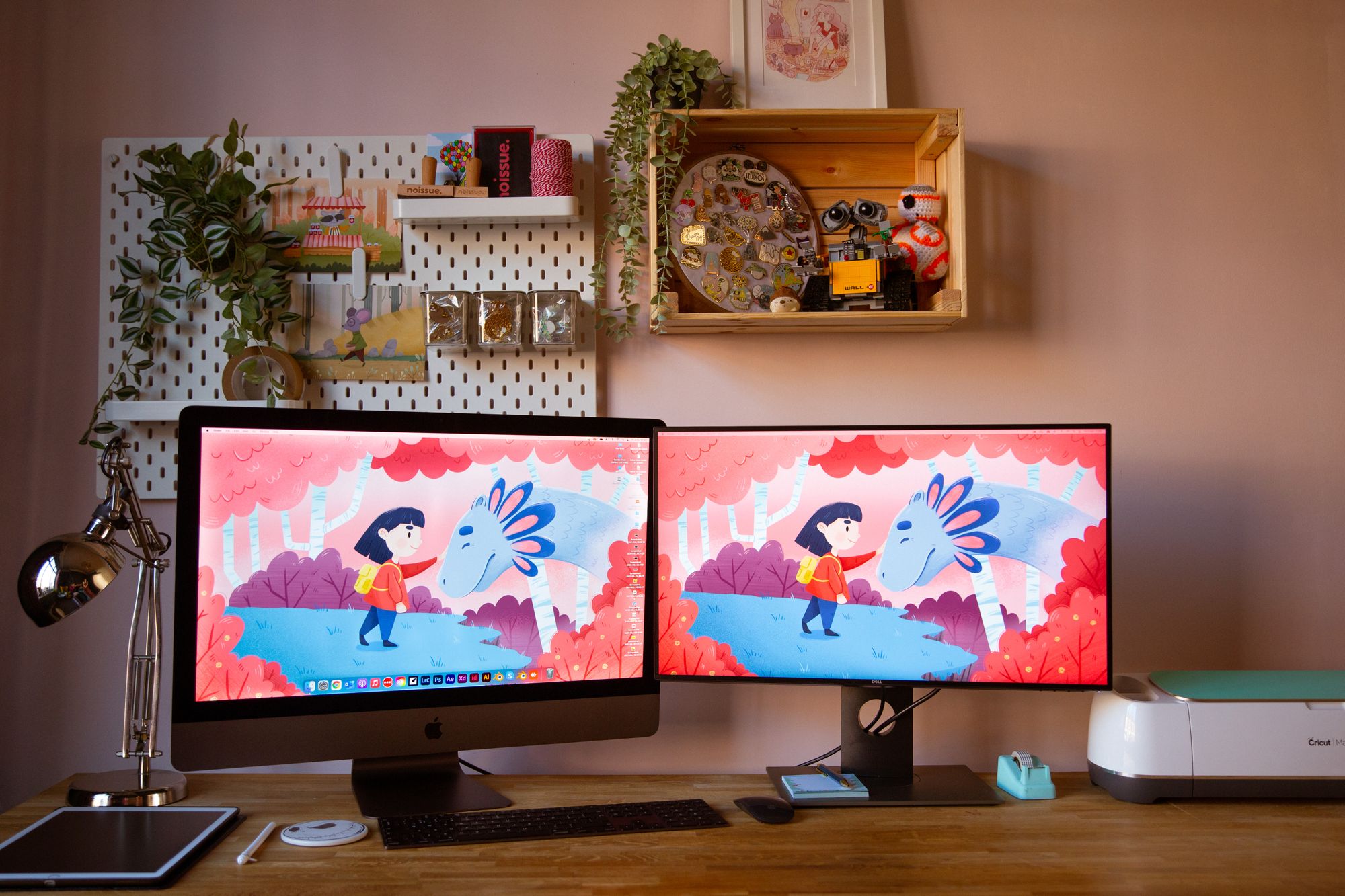 Since the conservation of wildlife lies at the heart of her passion project, sustainability means a lot to Danielle as a business owner. She believes that her personal effort contributes a lot to make a change on how this planet is looked after. While she does her best in reaching a global market by shipping worldwide, she offsets its negative impact by choosing shipping materials that are either reused, recyclable, or biodegradable. Her prints and stickers are packaged in biodegradable or compostable sleeves (rest assured, these are weather proof!) while she uses noissue stamps with soy based ink to inject her branding.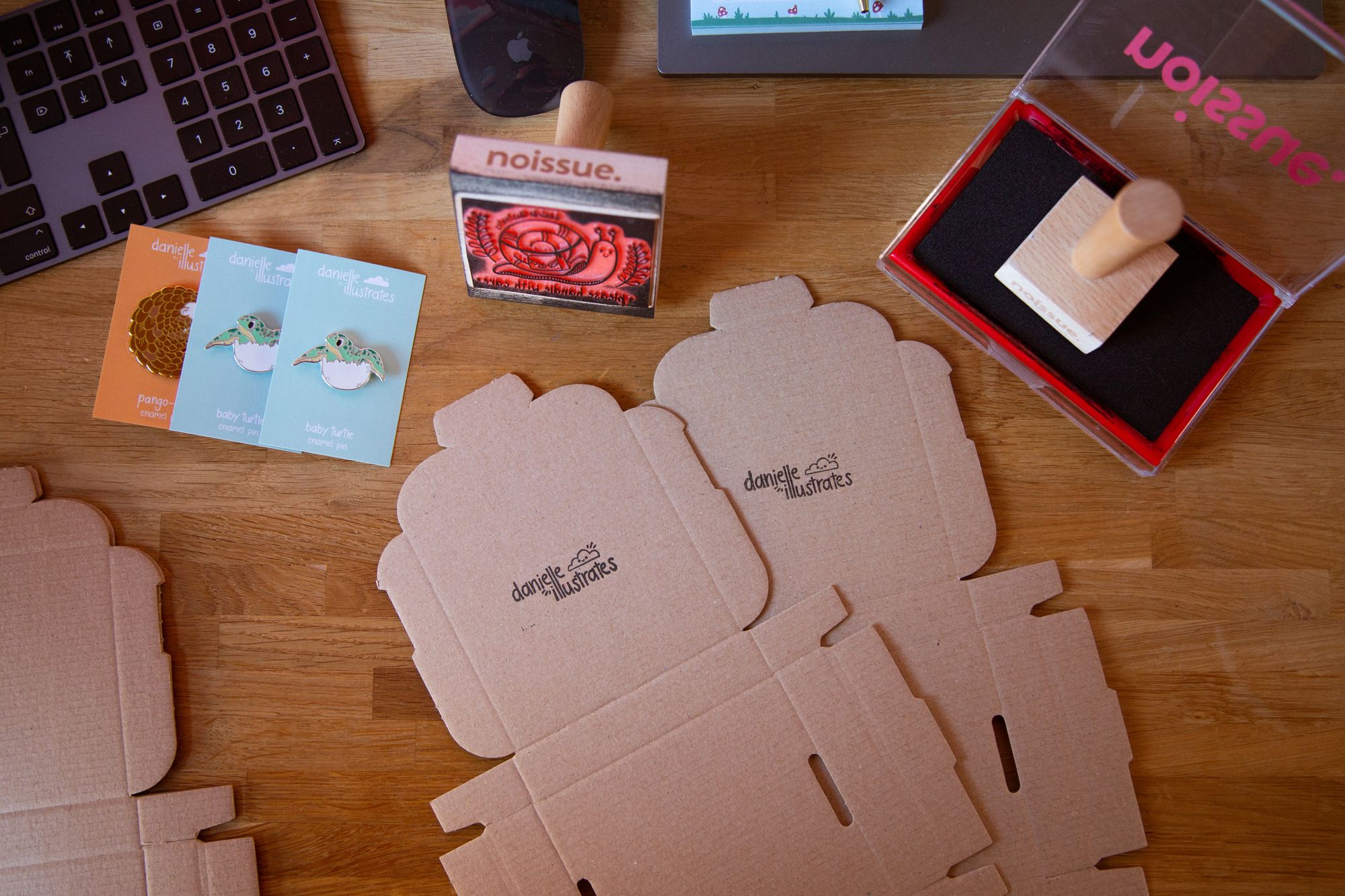 As a small business, Danielle wanted her brand to stand out especially when her customers receive them in the mail. Custom packaging helps her with this because it allows her customers to feel special at every unboxing experience while being handy in more ways than one.
Her adorable packaging stamp plays on the concept of snail mail featuring a tiny snail postman telling each buyer to handle the package with care. The stamp also includes Danielle's business name so that her customers can get in touch with her just in case they have any concerns with their parcels.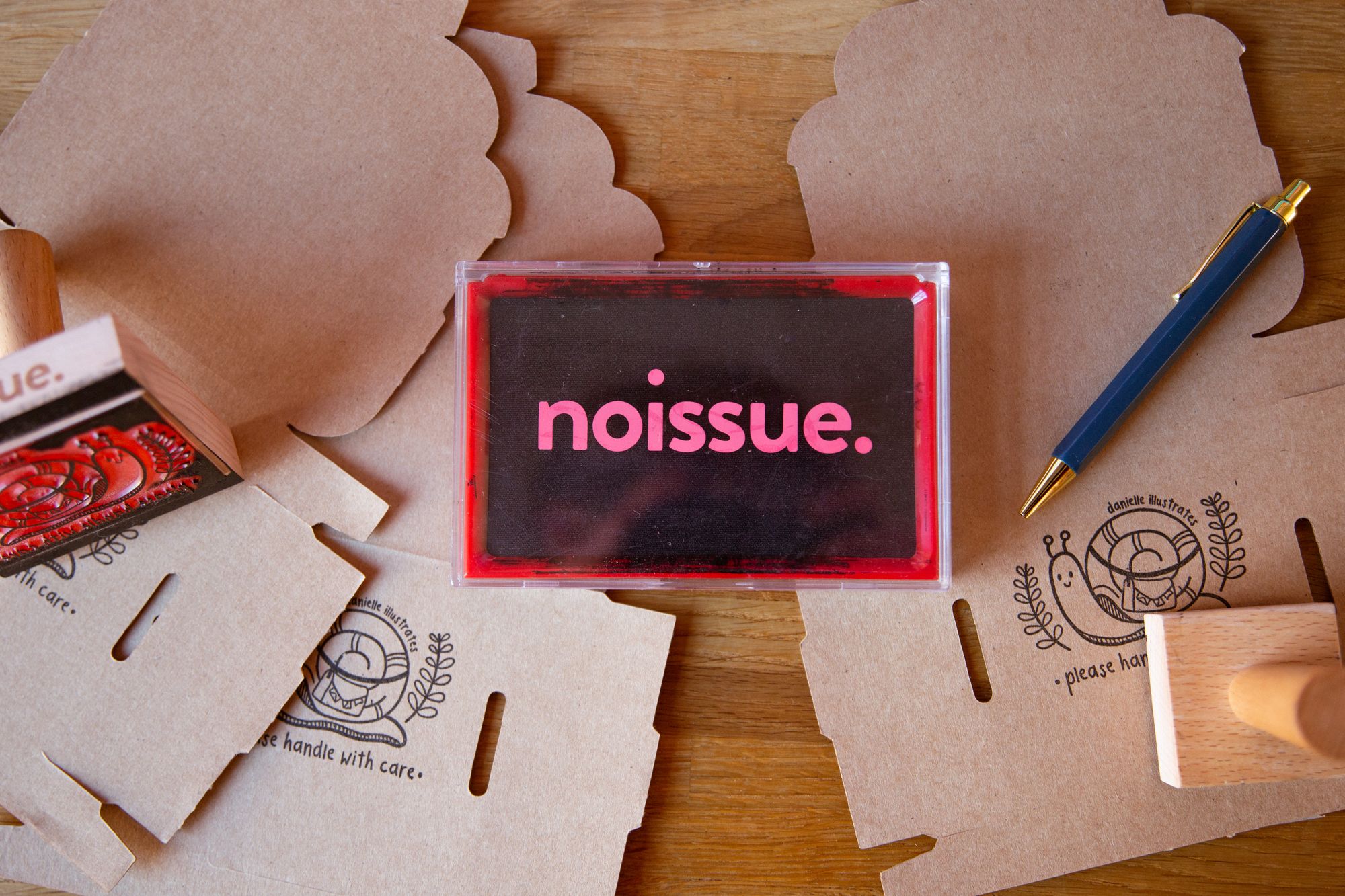 The illustrator puts a lot of love into her work as most of the products she puts out are things she would want to own herself. However, running her own business comes with a couple of challenges. Danielle still manages a full-time job as a graphic designer for an agency while handling Danielle Illustrates so you could imagine how booked and busy the eager designer is. While she does admit that it feels like she doesn't have enough time in a day, Danielle is a believer of hard work and dreams of making Danielle Illustrates her day job. Plus, seeing the joy that her art brings to other people makes it all worth it.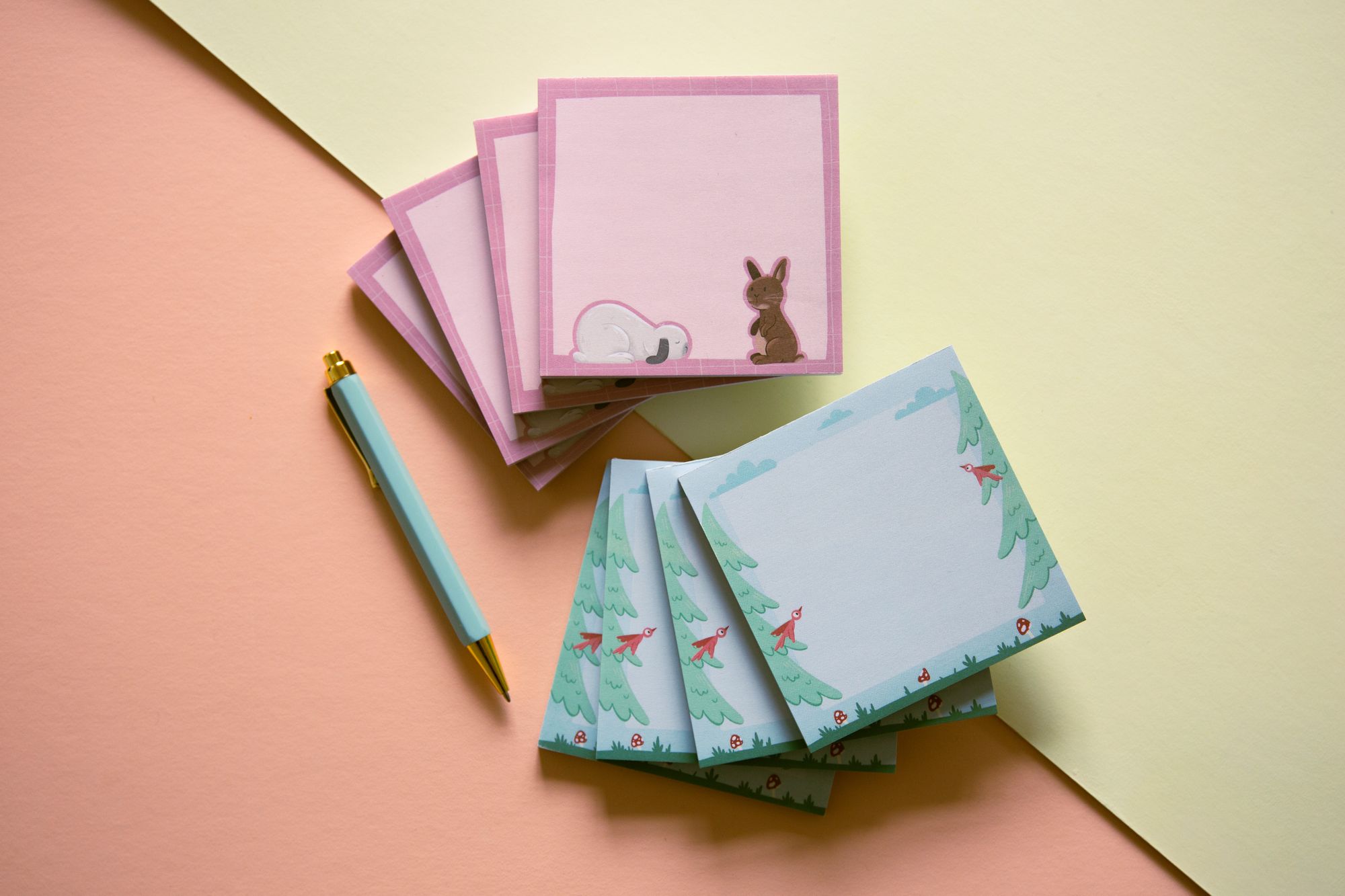 Her advice to other aspiring artists who are planning on starting their own businesses is to create what makes you happy. In a world where it can become very competitive to be seen on social media, Danielle warns that it can be easy to fall into the habit of making things with purely getting noticed in mind. This could lead artists to lose track of what they enjoy creating in the first place and burn themselves out fast. Danielle believes that your passion for something will reflect in your art and in return will most likely have a better outcome than when you push for something you're not genuinely enthusiastic about.
In Danielle's case, it's her love for animals and commitment to raise awareness on those at risk. Her favourite product is her "pango-pin" which stemmed from an illustration of one of her favorite animals, the Pangolin—the most trafficked animal in the world with only eight species remaining.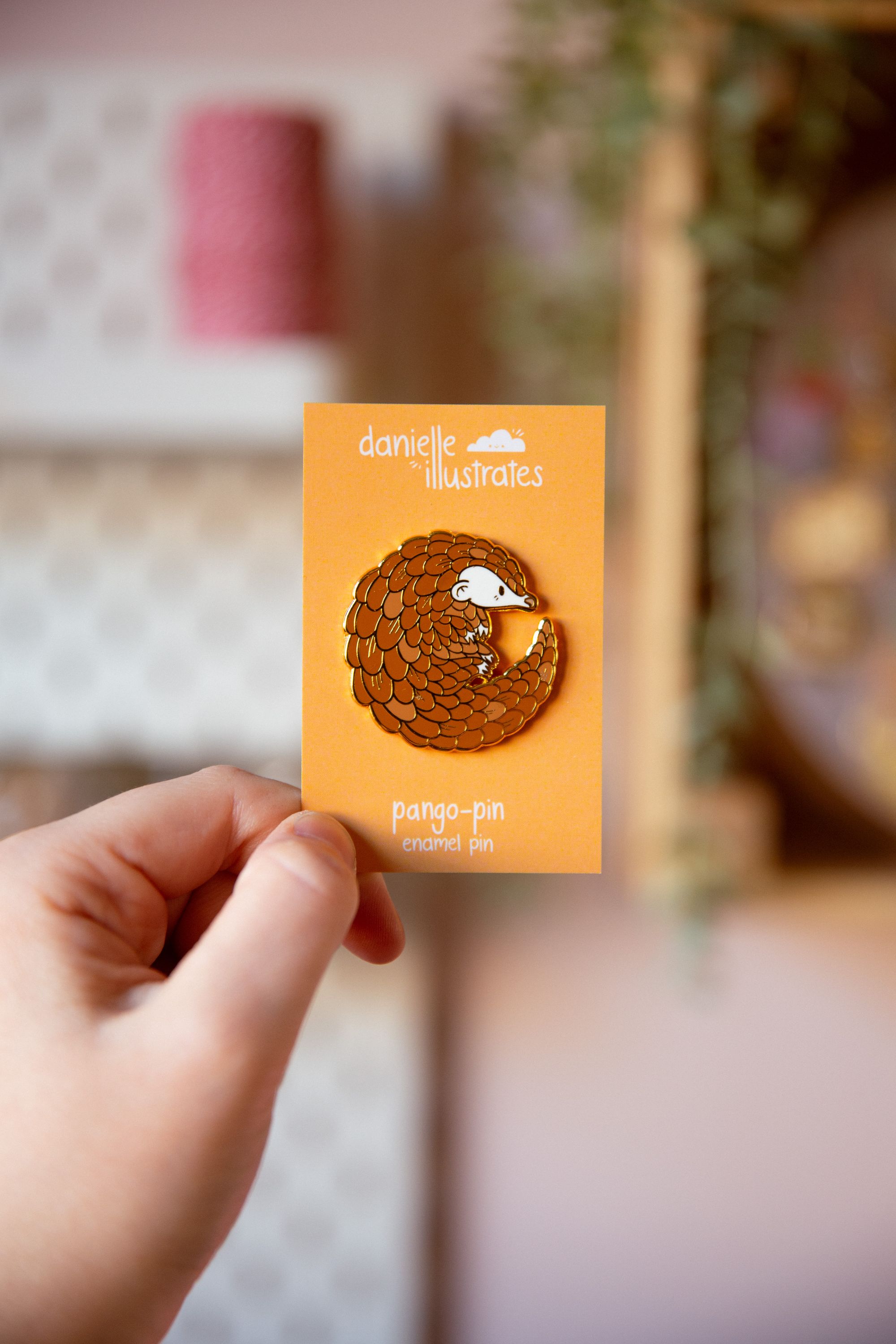 "When people see my illustrations and the things I make, I want them to feel warm and happy inside. If something I've made has put a smile on someone's face for whatever reason, then that a big success in my eyes."
Danielle is very environmentally aware and constantly explores new ways to become more sustainable for the environment. She knows that eco-friendly products can become a little more pricey compared to their conventional counterparts so she sees her commitment as an investment. After all, we only have one planet we can live on.
---
Find more of Danielle Illustrates here:‌‌‌

Etsy: etsy.com/uk/shop/DanielleIllustratess‌‌‌
‌Instagram: @danielleillustrates
Like this story? Tell us yours! Share your brand story and love for your custom packaging and get a chance to be featured on the wrap! If you're a noissue customer and are interested, you can join the Eco-Packaging Alliance by clicking here and answering a few questions here.
Questions? Email us at ecoalliance@noissue.co.