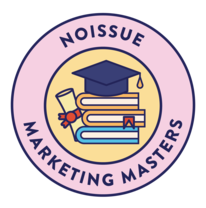 As online lives evolve and with people seeking more meaning from their digital interactions, marketing becomes infinitely more complex.
Today's audience wants to be part of a community. They want to find a space to engage with brands online, as well as connect with other like-minded people.
Customers have realized that enjoying a particular brand, product, or personality is fine for one, but it's immeasurably more enjoyable when it's shared with others.
Think of the makeup brand Sephora. Their customers love their brand, but this loyalty can be thanked in part to the community that Sephora has created to let customers engage with one another. Sephora fans can share looks, tips, and feedback, to be part of the brand, rather than just be a buyer of the products.
Another fantastic example would be Peloton. If you've ever met a Peloton user, you would know that this brand has an incredibly loyal following.
Much of that success has to do with their ability to create communities around their brand. Peloton users don't just use gym equipment in their homes. They engage in an activity that makes them feel that they're part of something bigger.
Why is community building important?

Aside from it being something that your customers want, building an online community can improve engagement by up to 21 percent. Here's how.
It puts you right in the middle.

Starting a branded community puts you at the center of its universe. If you're sharing interesting content, people in your community are going to be talking to each other and others about your brand.
It positions you as an authority in your space.

Whether you're producing videos for marketing, publishing blogs, or simply running a super fun social media account, creating with your community in mind helps you become an authority in your space. You may be the place to watch the funniest makeup tutorials or the forum to discuss the most complex economic theories. Whatever your niche, growing a community around you helps you to become a go-to resource for people who want content and community in that space.
It gives you powerful insights.

By facilitating a community, you're essentially hosting a place where people talk openly about how they feel about your products or services, what kind of content they like and dislike, and what you can do to be better. As a result, 90 percent of communities report that the suggestions they get in their community go directly into improving products and services. Those insights can save and make you a fortune.
It builds loyalty and retention.

Amongst brand communities, 66 percent say that their community impacts their customer retention. This shouldn't come as a surprise. Communities give members a platform for getting to know a brand better — as well as each other. Online groups enable people to see different sides and layers of your brand, which ultimately strengthens their connection with you.
It's a unique channel to capture new customers.

Sixty-eight percent of branded communities suggest that the community helps them to create new leads. This is because your community works to bring in new people for you. New customers come into your community, often before actually knowing of your brand. It's the perfect reverse of the typical marketing tactic.
Online community building in 6 steps


Every small business will need to take a different approach, but these are the six basic steps to building an online community.
1. Find your niche

Remember that authenticity is really key in building a community. Think of what your niche could be and make sure it's something you would be excited about facilitating. For example, if you run a hairdressing salon, you could look at building a community around hair tips, tricks, and tools. Then think of what is unique about the way you do it. Consider what your customers like about your salon and the way you do things. Play up your strengths and build a community around them.
2. Identify your platform

You have a lot of options when it comes to the platforms on which to host your community. There's Facebook Groups, online message boards, or even a branded forum on your website. The right option depends on factors like your available resources and need for control.
Hosting a community on a third party site like Facebook is generally a lot easier because all the technical and development work have been done for you. That said, you'll have to work with Facebook's existing features and guidelines when operating your community so you don't always have full control.
On the other hand, building a forum from scratch takes more work, but it gives you more control over the community's look and feel, branding, functionality, etc.
3. Determine how to manage it

Once you build a community, it needs to be managed and contributed to consistently. Make a plan about who will run it, dedicate time to post and engage and make sure that you're consistent so that your audience knows what to expect
4. Add value

Before you start to build your community, it's worth documenting a strategy so that you're always mindful about what actually adds value. You don't want to spam your audience with lazy posts. You want to share or contribute something that informs, entertains, or inspires them.
That could be a video from you teaching them something, or it could be content shared from somewhere else — as long as it's on brand and adds value to your community.
Check out this example of the Insta Pot community. In this post, Insta Pot invited healthy food expert Carissa Stanton to host a session on making quick and easy dinners. This type of content is highly relevant and valuable to the company's audience, as these customers likely purchased their own Insta Pots because they want to conveniently cook healthy meals.
5. Encourage engagement

To build your community, encourage your audience to engage with your content and share their input.
The Tasty Community managers do a really good job here. They regularly publish polls asking for audience input, and these posts encourage people to interact with the brand and connect with each other.
6. Be flexible

Once your community starts to grow, it's going to take on a life of its own. Embrace this. Be flexible and let your community control where the conversations go.
Just make sure that everyone is respectful, and you keep it in line with the values of the group, but don't control it. Your role is simply to facilitate.
Build the community you want to be part of


Online communities are for all businesses, no matter the size or specialization. Think of what you wish was out there in your space, then go ahead and make it happen!
Enjoyed this story? Find more marketing advice for new businesses by Francesca Nicasio in our Marketing Master series.