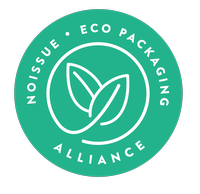 Dogs are man's best friend. Who doesn't love dogs? They are kind, compassionate, and loves you unconditionally! These adorable creatures are loyal and caring to their hoomans.
If you love dogs (just as much as we do here at noissue), our featured brand today is something that will brighten your day. Dapper Pupper is an Australia-based brand that combines its love for dogs, hand-lettering, and design. They create personalized bandanas for dogs and custom pet portraits, making sure your pets look dapper – always! *wink*
The founder of this woofderful brand, Wanissa, talks about how this passion of hers became a brand that bring joy to both dogs and dog lovers everywhere:
"My name is Wanissa. I'm a freelance graphic designer and illustrator based in Melbourne, Australia. I recently launched a brand and online shop called Dapper Pupper. I create custom pet portraits and personalized bandanas for dogs. This project is a fusion of my love for dogs, lettering, design, and illustration, all mashed into one."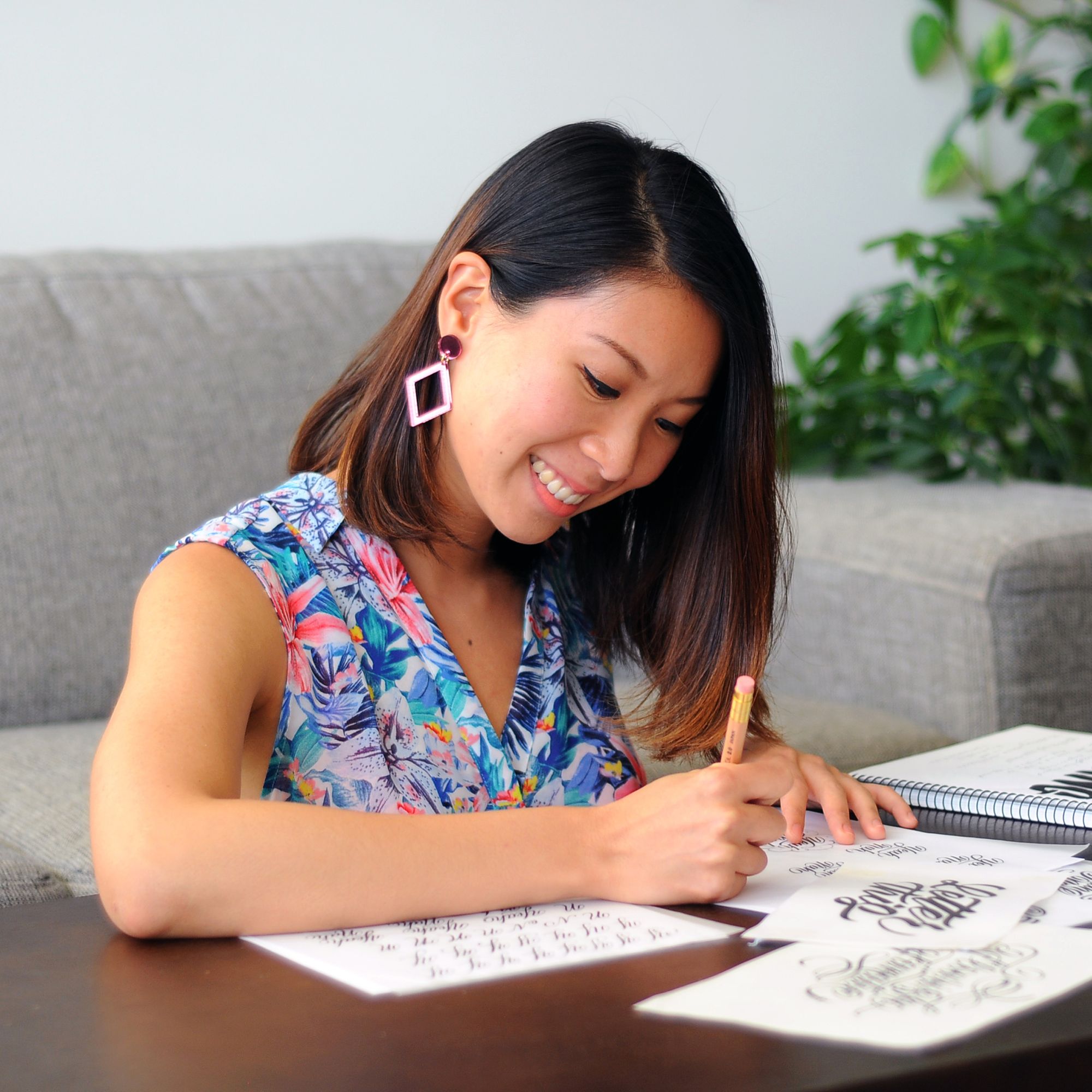 "Dapper Pupper is a project born out of COVID-19 lockdown. My work quietened down from the pandemic, so I had a lot of free time to explore the creative freedom I've been missing these past few years. I started by brainstorming business names and then carving out the branding. I learned how to sew and indulged in drawing and painting, which has been extremely beneficial for my mental health in isolation.

My vision is to make pet owners happy. Growing up, our family had a beautiful Thai Korat cat, a very cheeky pug, and lots of fish and rabbits. I love having animals around me and I wanted Dapper Pupper to deliver the same happiness to people, especially during the pandemic, a time when seeing happiness in the little things is so important. I consider my job done when the customers are happy."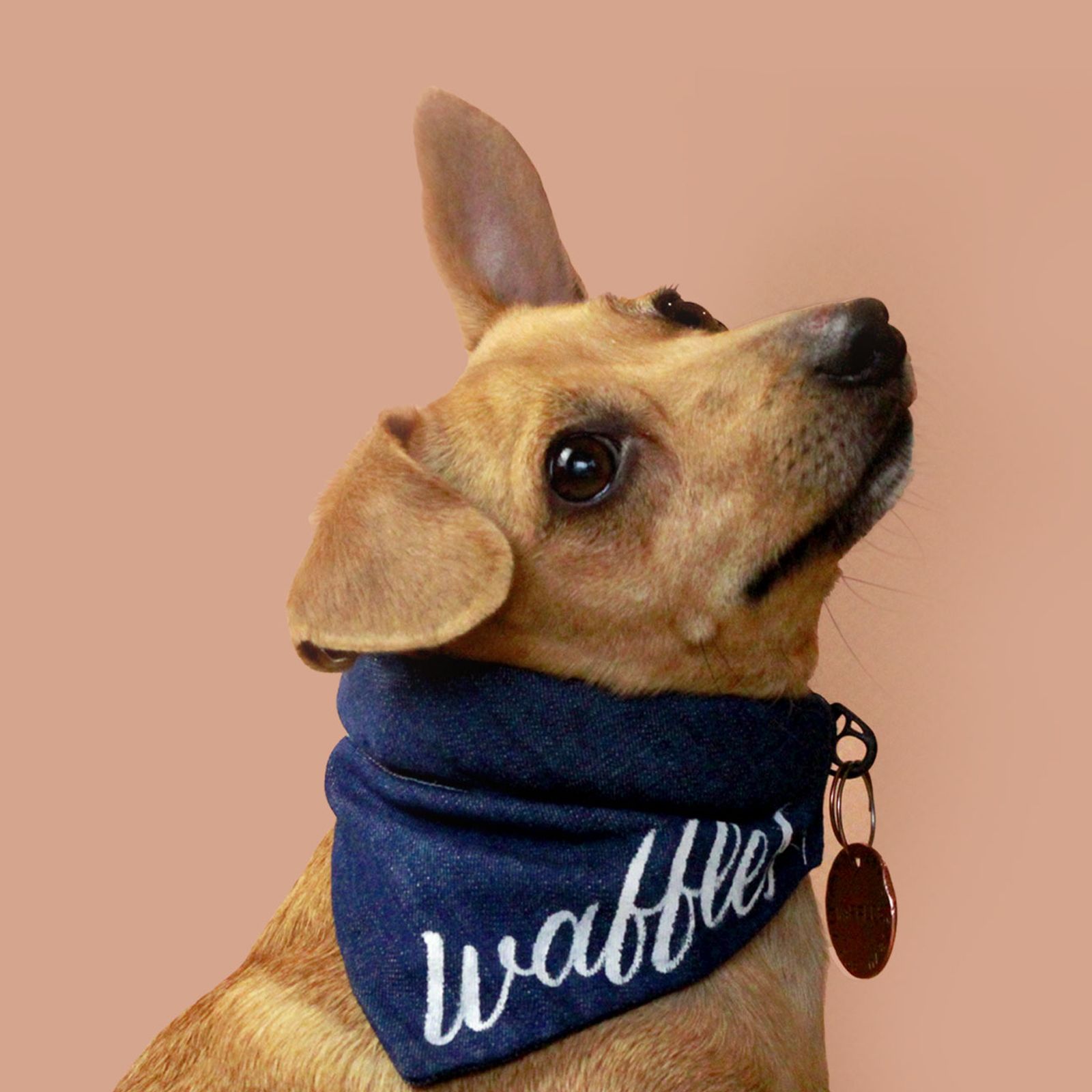 "I tend to overthink things, and I doubt myself a lot. This can sometimes be difficult for business and growth. I tell myself that it's better to give things a go and remember that it's OK if things don't work out. When I come up with an idea, I try to implement it sooner rather than later. If I leave new thoughts sitting for too long, I'll start having 'what if' conversations with myself and I end up finding excuses not to do it."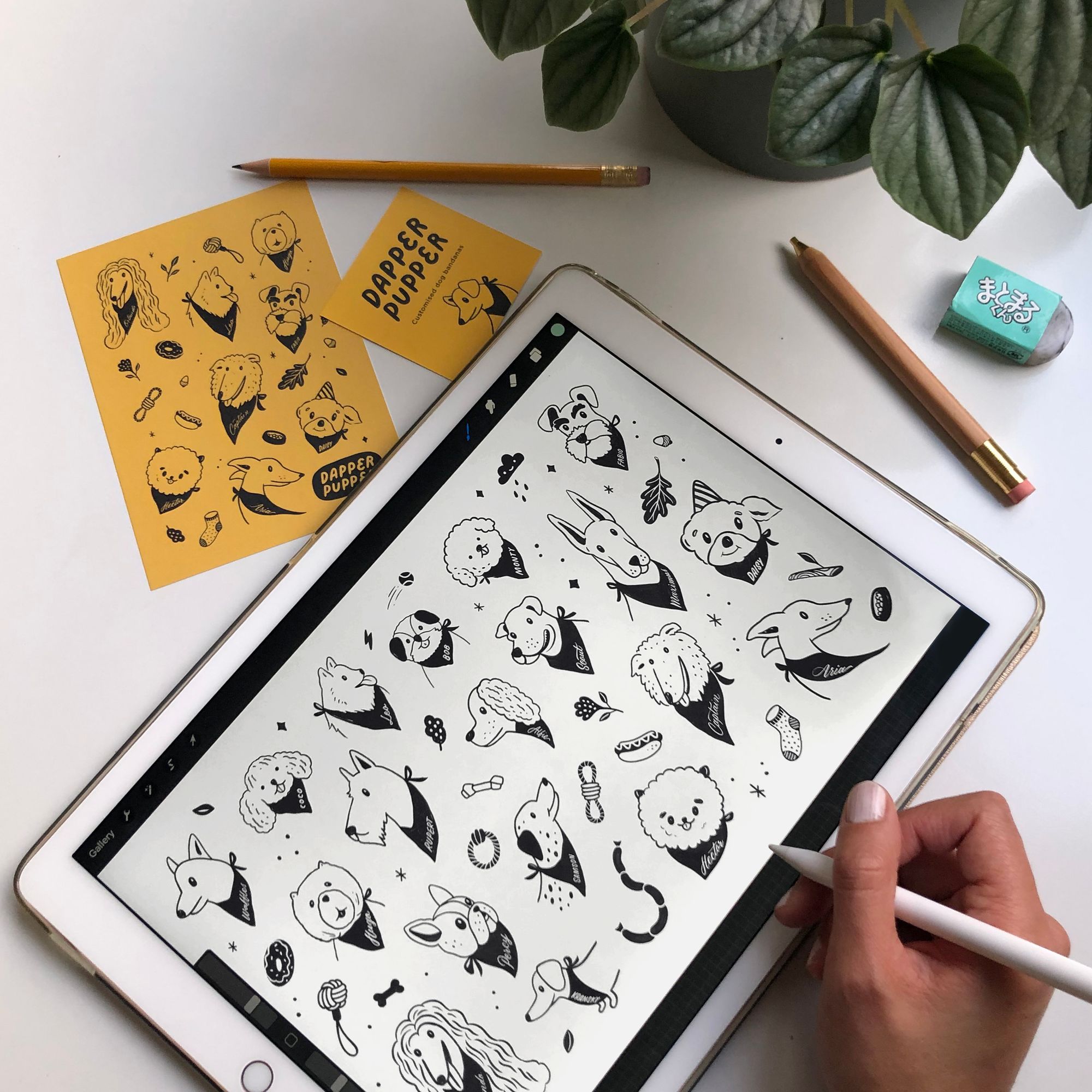 "The craftsmanship of lettering inspires me and I am driven to keep practicing my lettering skills. I also draw inspiration from copperplate calligraphy. Dapper Pupper has been an amazing way to keep brushing up (pun intended!) these skills while having fun along the way.

Like many people, it pains me to see how much damage we've done and are continuing to do to our ocean, our planet, and animals. It all starts with us individually, adding up to a collective effort to make an impactful change. I do every bit I can in both my personal life and in business to reduce, reuse, and recycle."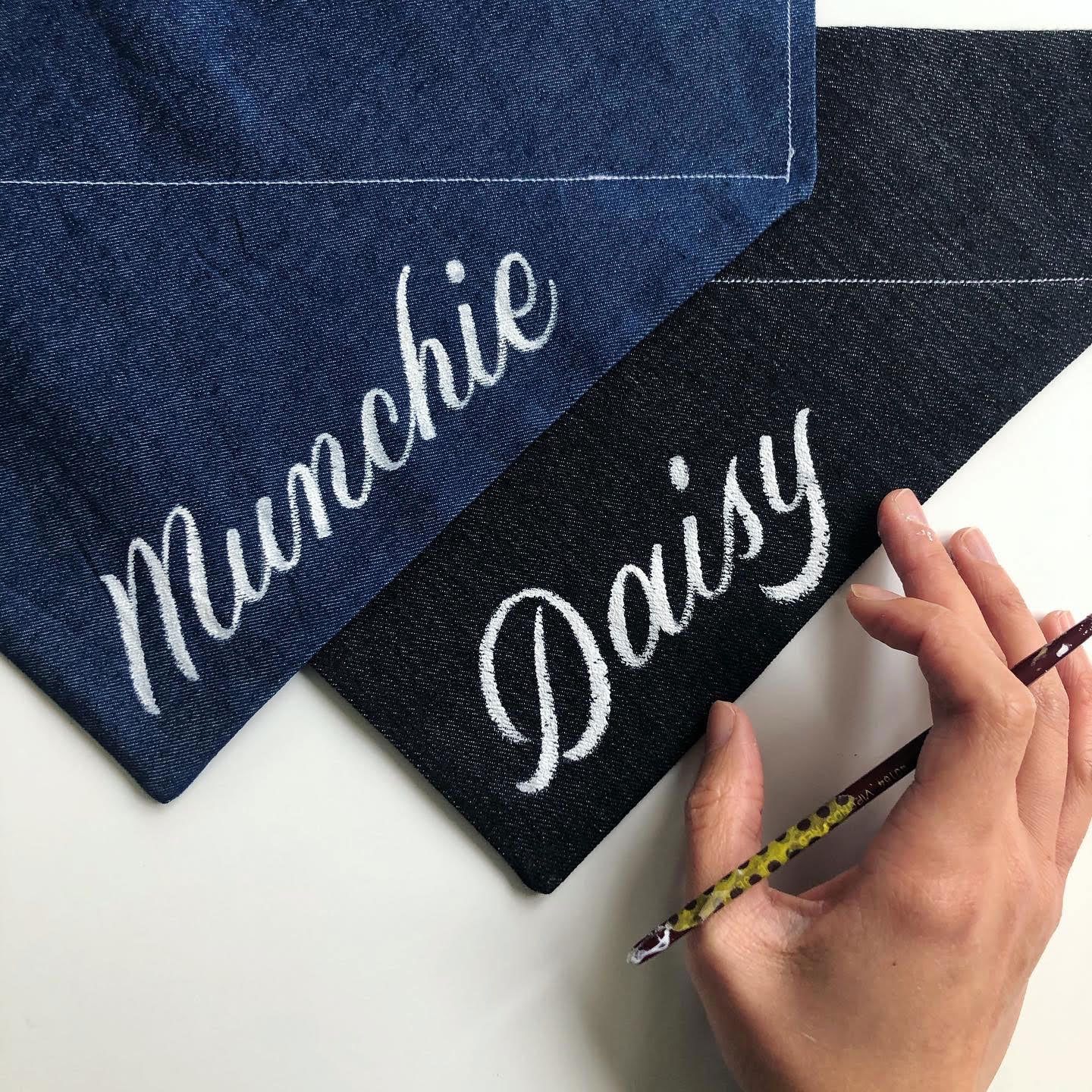 "To reduce waste, all single bandanas orders are posted out in paper envelopes only. I will only reach for compostable boxes for customers who order 2+ items, which I would then pack in noissue's compostable mailer bag.
I knew I needed custom packaging because the service I'm offering is highly focused on customization. I illustrated a series of dogs and printed them onto noissue's custom tissue paper, which I seal up with noissue's round sticker. I aim to give my customers an enjoyable unboxing experience, with a personal, friendly, and high-quality feel. noissue has helped me achieve this while strengthening my brand."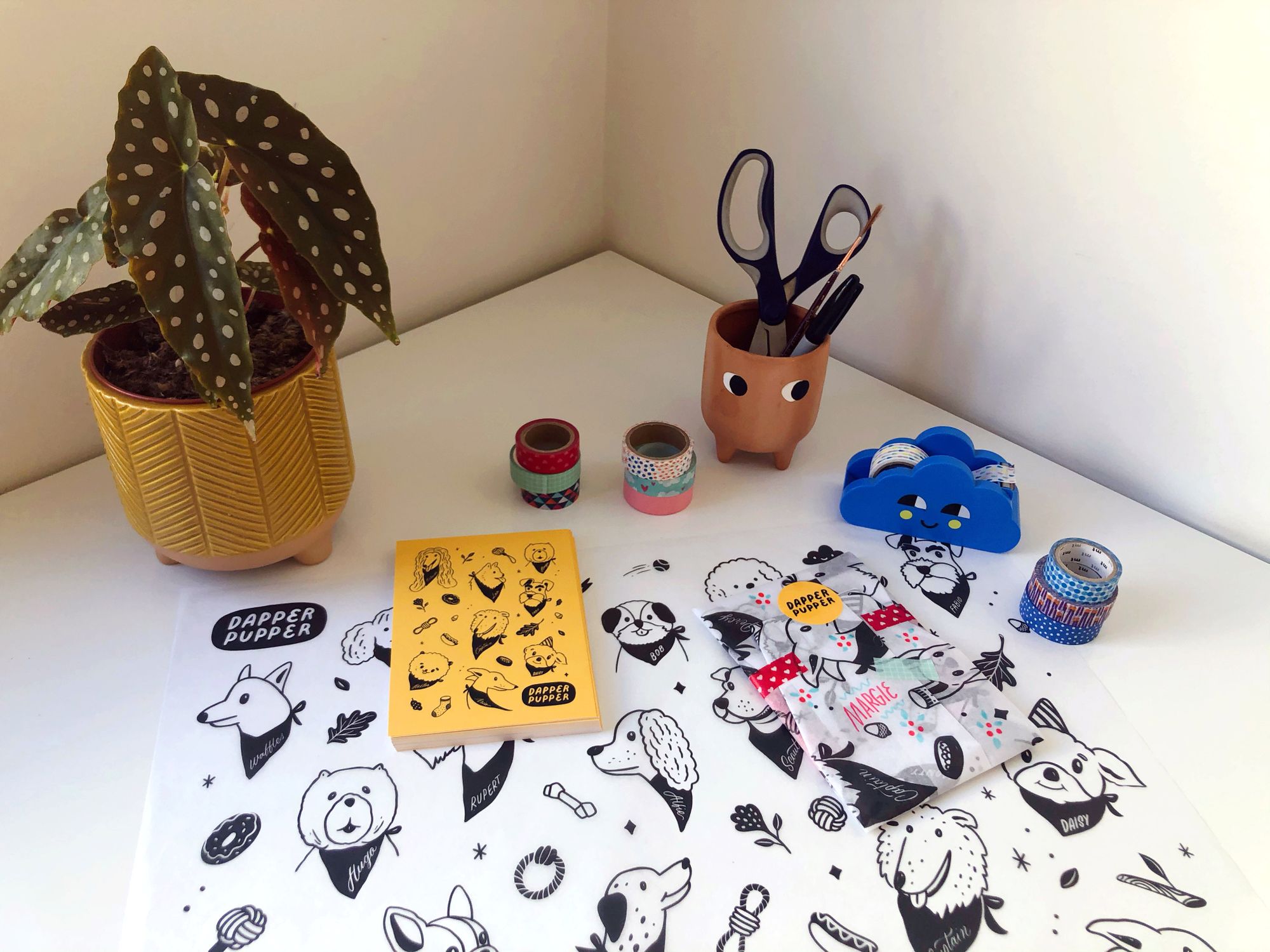 "I chose noissue because I wanted sustainable packaging that looks great. I love drawing dogs, and I wanted Dapper Pupper's branding to have a strong illustrative feature. noissue's website is so easy and pleasant to navigate, making the design process super easy."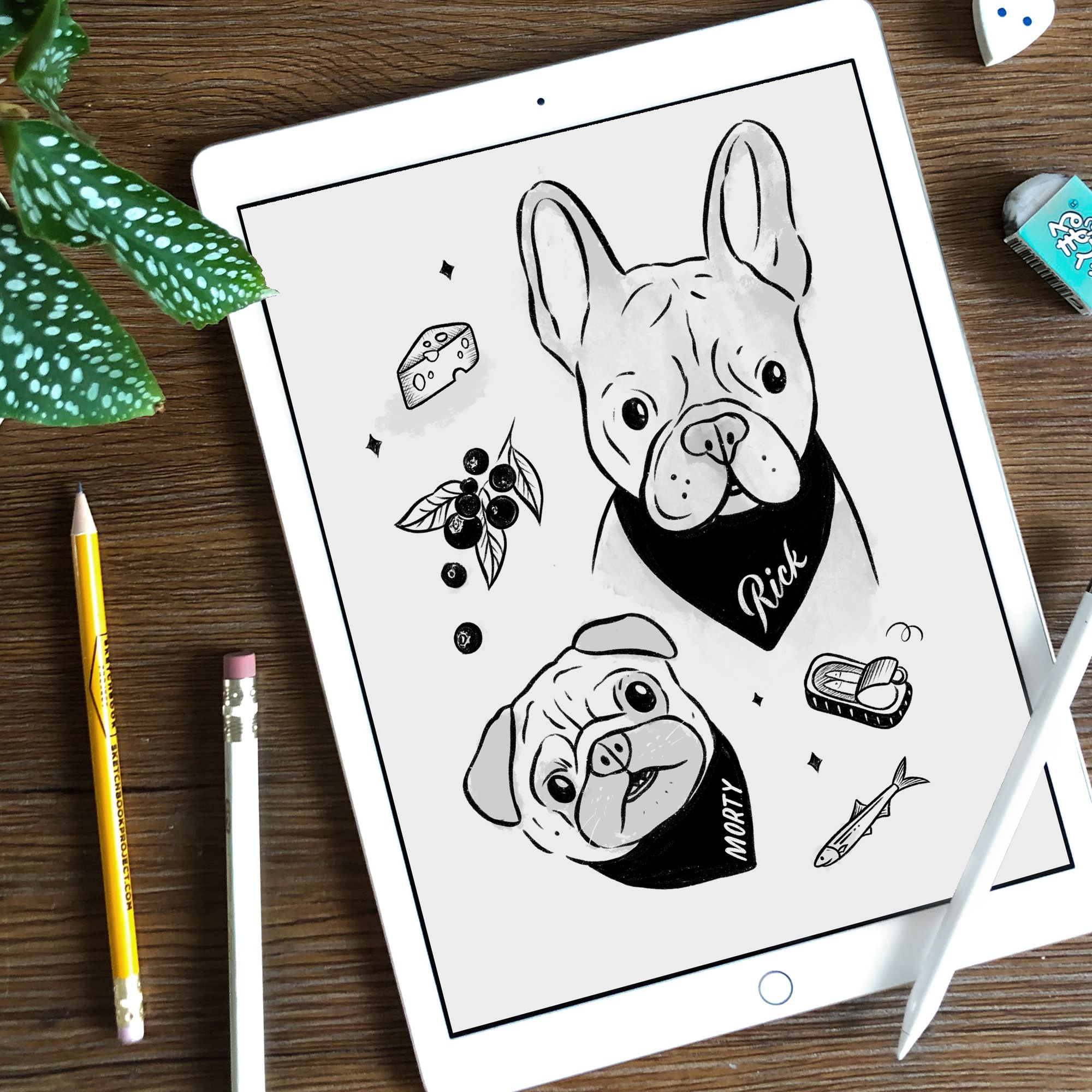 Dapper Pupper fun fact:
"If I were given one superpower that can help better the situation of the planet, I want it to be a healing wizard so that I can use my magic wand to regrow forests, remove masses of harmful waste and clean our ocean."
---
Find more of Dapper Pupper here:
Website: dapperpupper.com
Instagram: @dapper.pupper