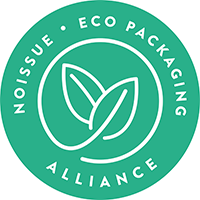 It's always a good idea to accessorize, and luckily we have upcycled jewellery from De Veertjeskoningin to make it as sustainable as possible. De Veertjeskoningin, which means "feather queen" in Dutch, makes handmade "trashure" jewellery and accessories inspired by nature. Their feather earrings paired with reclaimed rubber are designed to accentuate its wearer's features while helping reduce global waste — every conscious consumer's dream.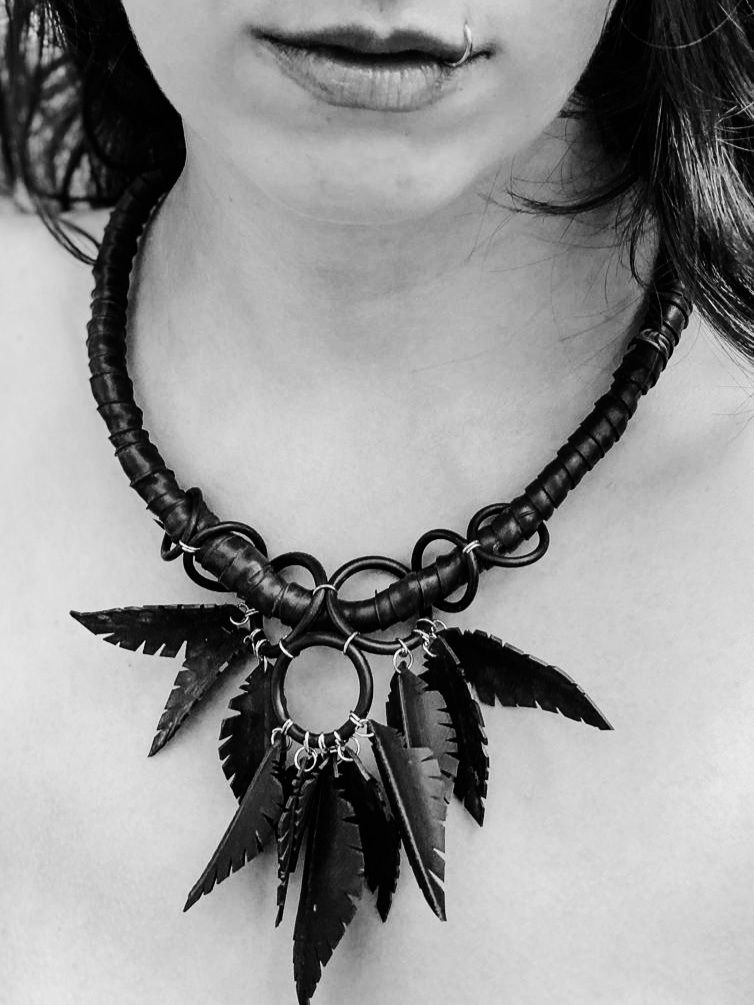 Vere, whose name also means "feathers" in Dutch, founded the brand because of their love for jewellery, authenticity, and the planet. They create each one-of-a-kind piece in a local studio named "Rapunzel" and sell them online via Instagram, hopefully at an online site soon too. Each product's material is carefully and intentionally made for customers, with the inner tube material being light, comfortable, and flexible, while processed precious metals like sterling and plated silver, and 14k gold — that are high-quality and crafted by hand — are used for ear hooks and necklaces. This way, the Netherlands-based brand's large earrings are light and comfortable to wear.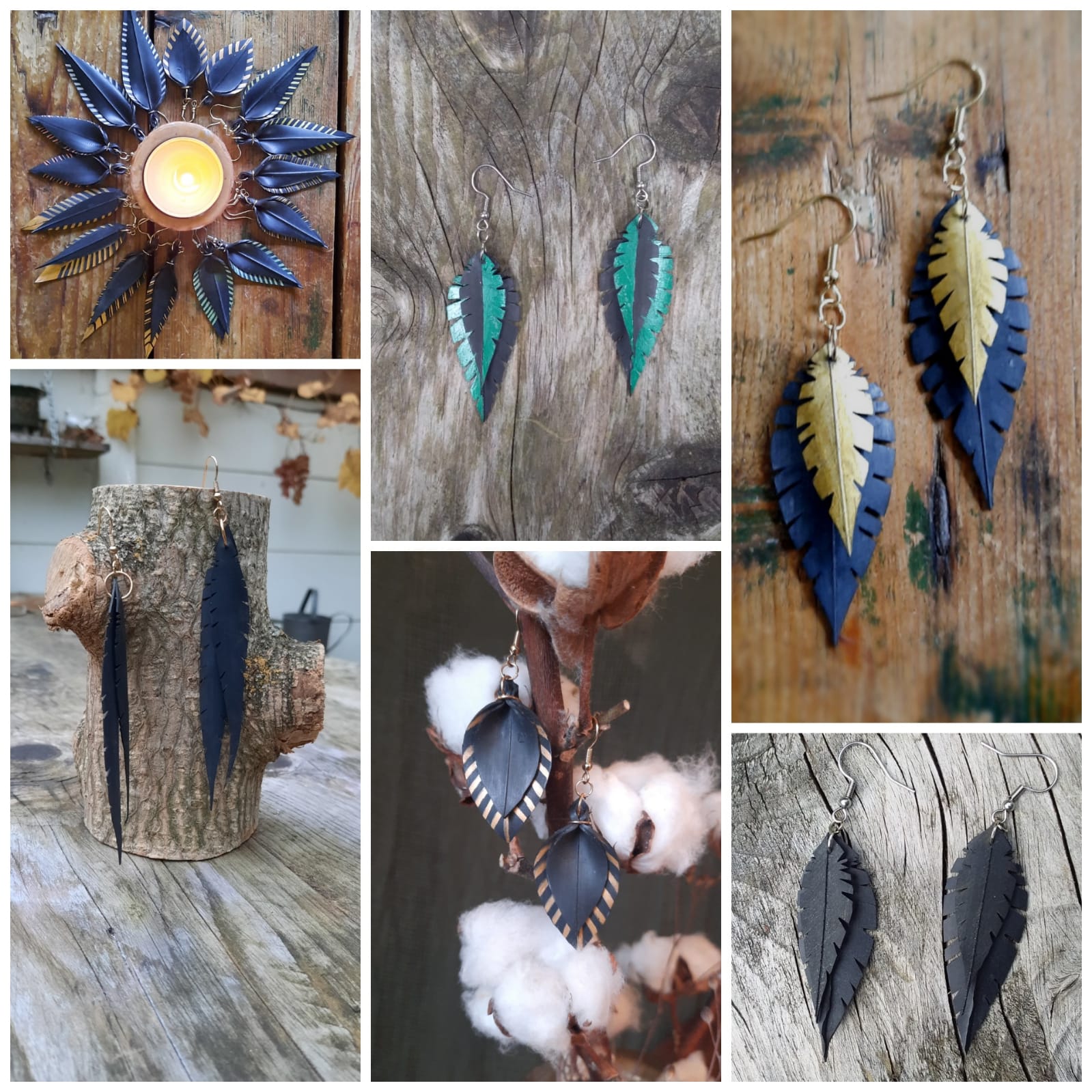 Vere's favorite product so far is the Raven earring because its long black double feathered design is very graceful. It makes every day feel like a special day, even if you're in your pajamas. One customer even told them that it felt like wearing high heels without the discomfort. How cool is that?
"De Veertjeskoningin strives to reduce global waste and change the demands of our global beauty ideal, through creating handmade upcycled jewellery that is just as unique as you are."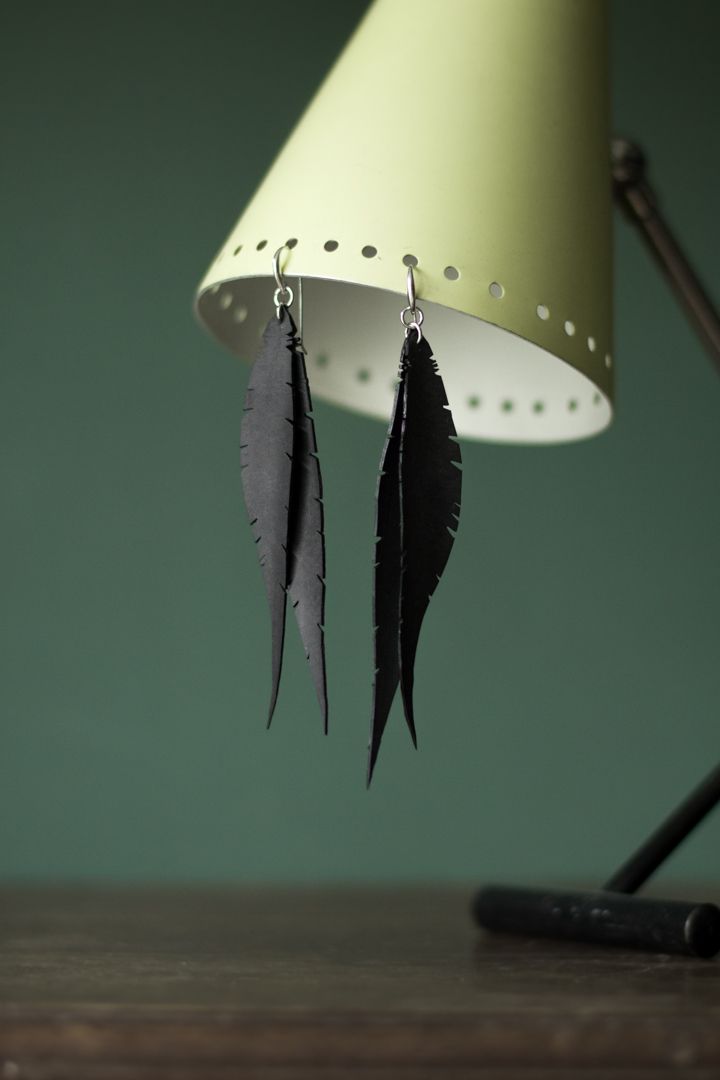 That being said, sustainability means everything to the accessory brand. Vere lives by the slogan "Adorn Your Wild Nature" and was driven by their love for animals, nature, and the wilderness to create jewellery out of what was once seen as waste. The passionate artist wants to emphasize that amid our high consumption rates, the things we throw away aren't entirely gone but merely pollute space that could be used for living or other more important things. De Veertjeskoningin always aims to go above and beyond each customer's expectation by offering attentive and original earth-friendly packaging made out of old-school atlases and road maps that comes with a handmade giveaway in every order.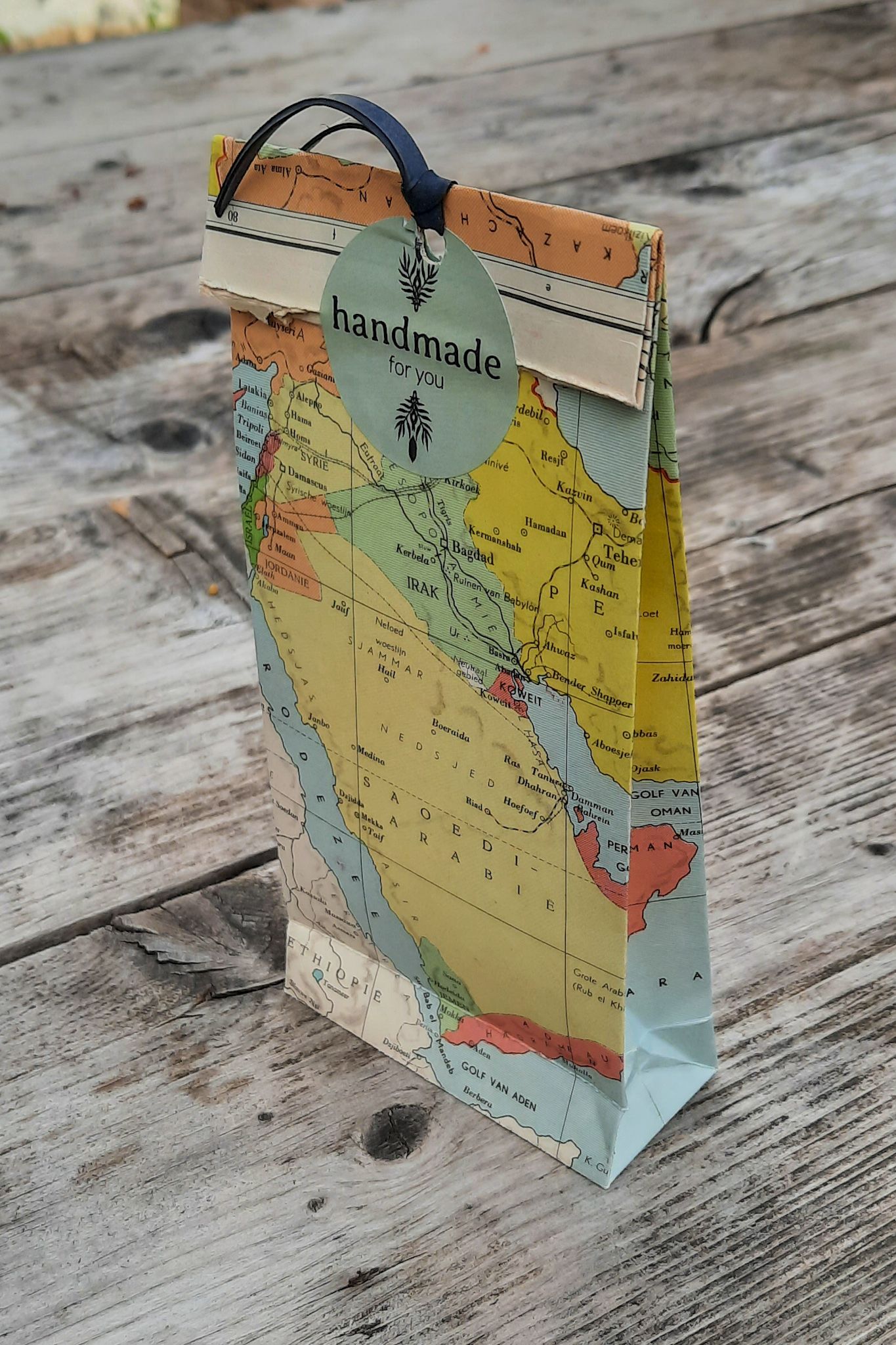 The environment is the first and foremost considered aspect at the core of De Veertjeskoningin's business model. Their jewellery holder cards are made of flower-growing paper, and their used paint brushes are refillable. Despite the downside of ordering products from the other side of the globe, Vere decided to source their sustainable packaging from noissue because of its mission statement and high-quality products. Aside from sourcing their soy-based ink Stamp to personalize their packages, they've also joined noissue's Eco-Alliance, which allows them to plant a tree for each purchase and join a community of like-minded small businesses.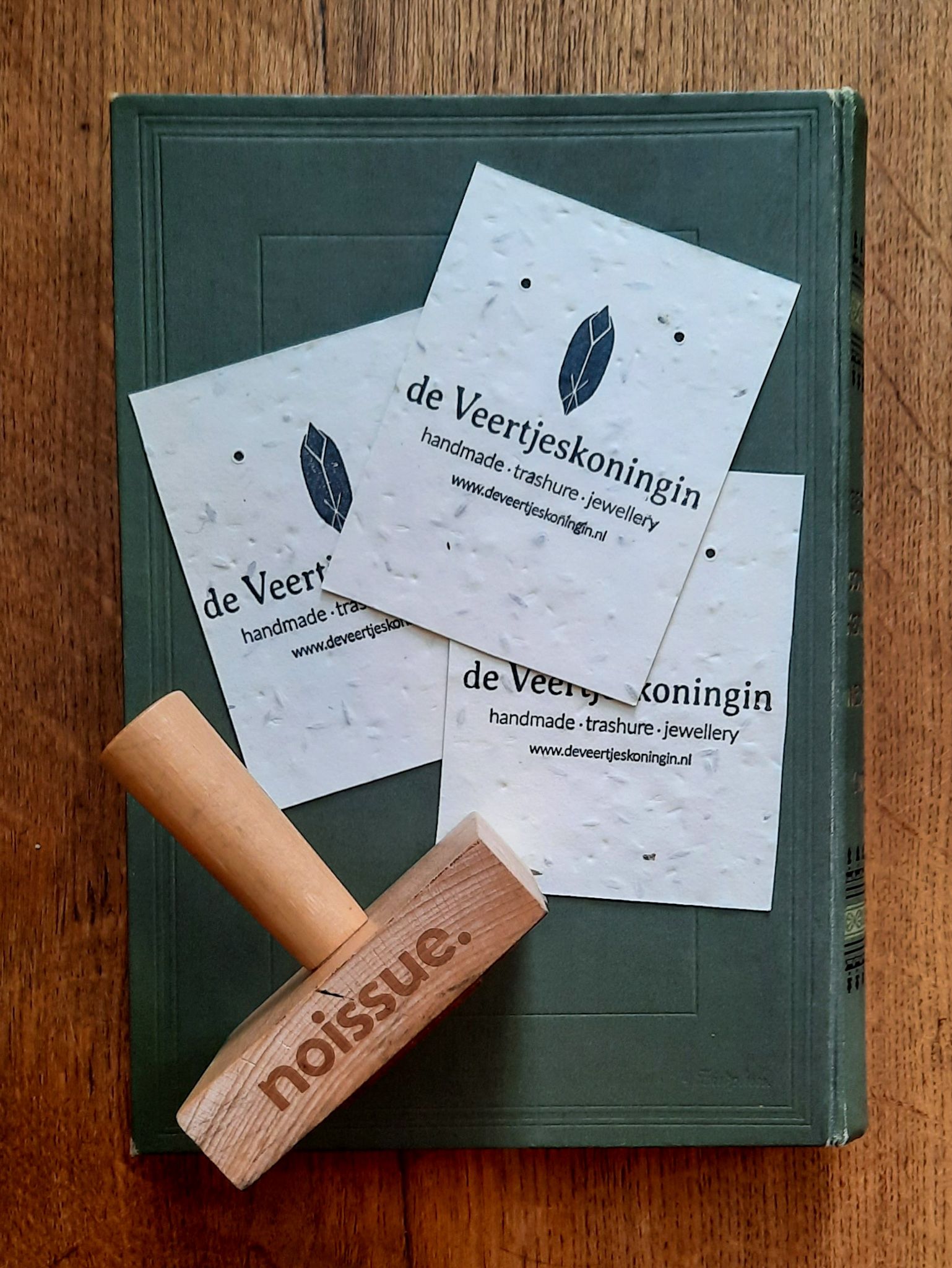 As a small local start-up, it's far from easy to stand out among several amazing artists and makers in the industry. It was inspiring for Vere to see so many people working to make the world a better place, and they hope to learn, connect, and find a spotlight to grow their business among the already existing creators through the Eco-Alliance.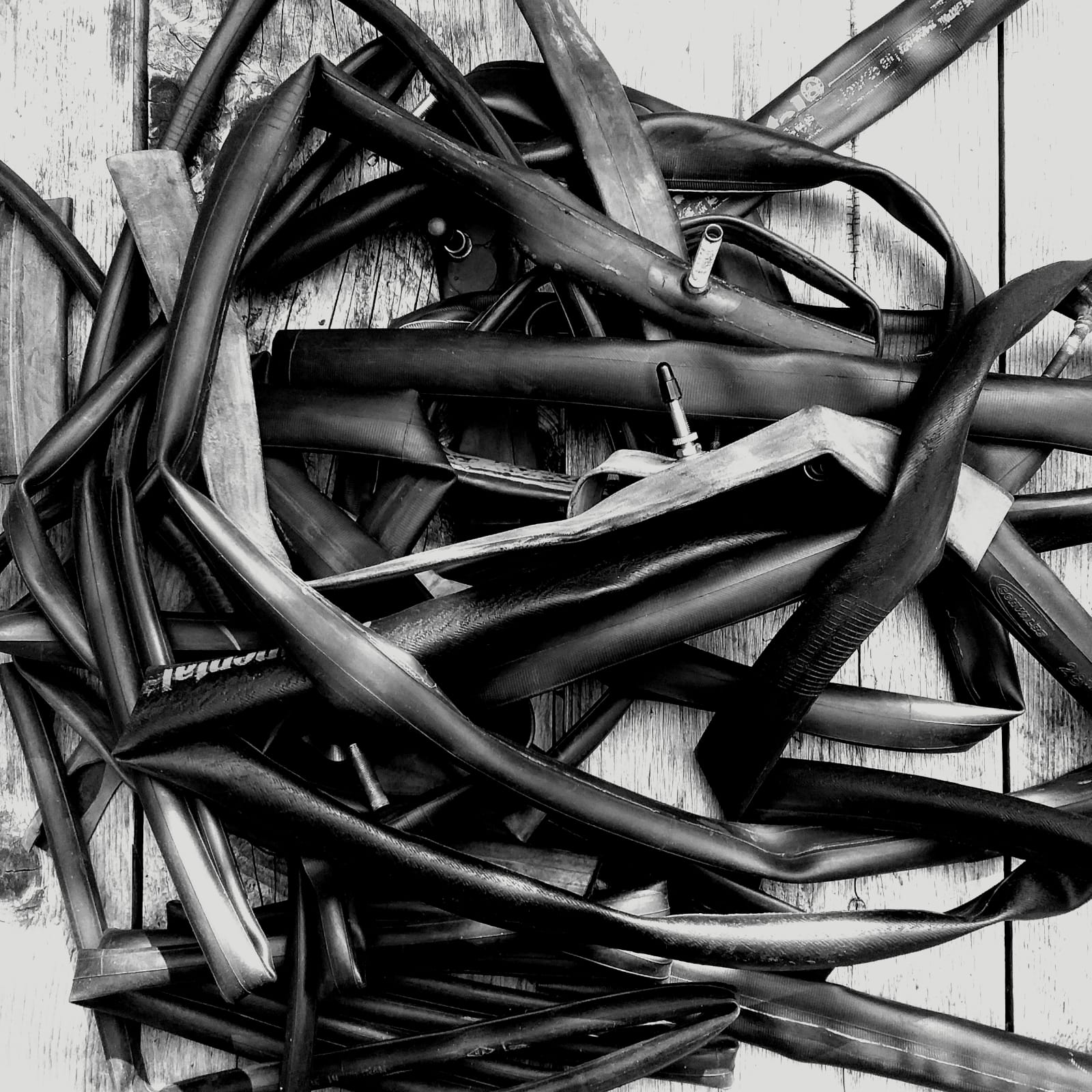 Despite the growing number of upcyclers in the market, Vere doesn't feel threatened by the competition to make as many products as possible for a low price. They create art for the body with a high-quality precious metals finish. Vere absolutely does not encourage mass consumption, which is why the quality and price of De Veertjeskoningin is according to that approach.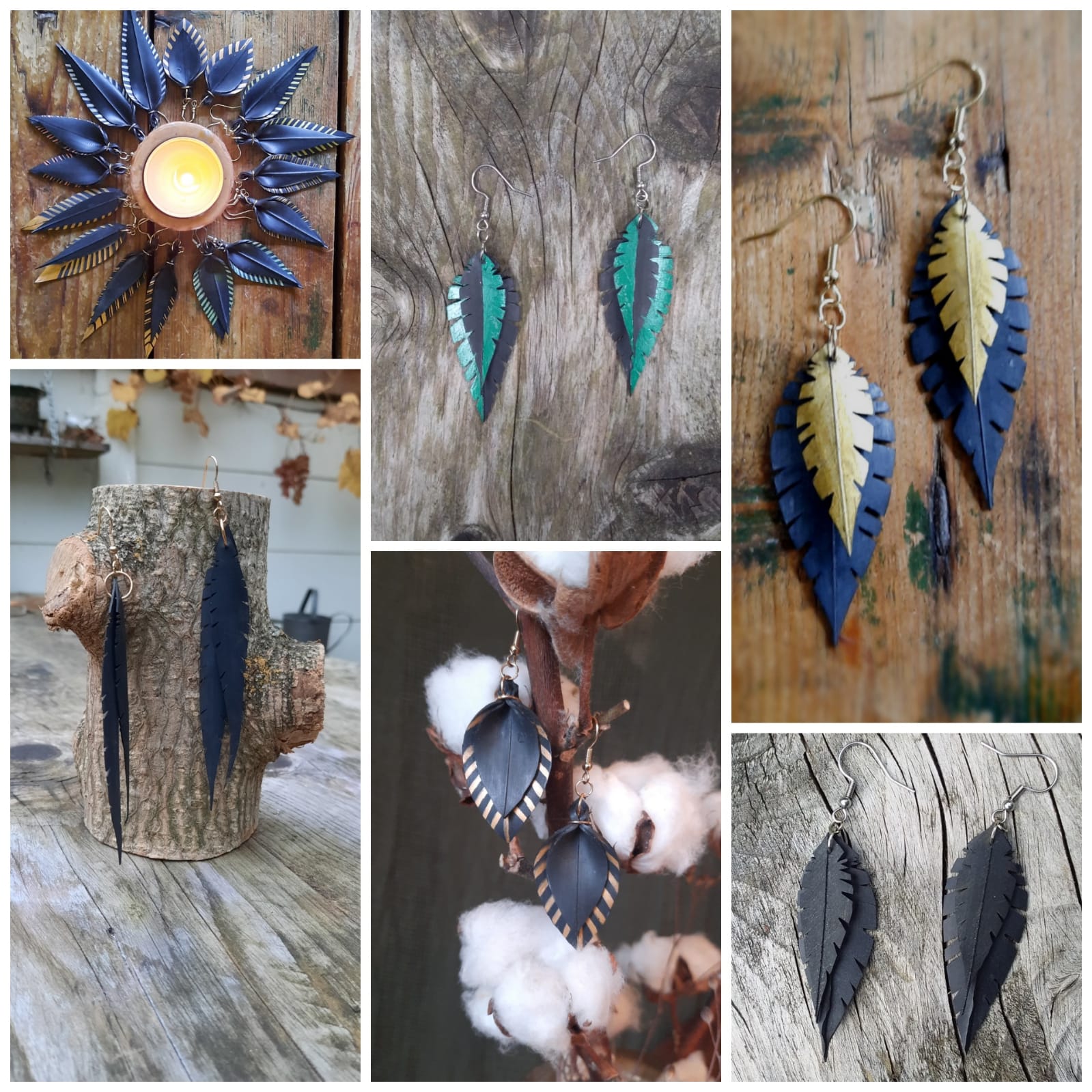 Vere overcomes these challenges by focusing on positive reviews and attracting followers on social media by being unapologetically authentic. Each of their photos on their social media platforms tells their brand's story and values taken by Vere's companion Laura. Their advice to other aspiring artists and business owners is to just be yourself to the fullest! There are already so many creators out there who are also into thrifting and upcycling (which isn't a bad thing), but it's your original artistry that will set you apart.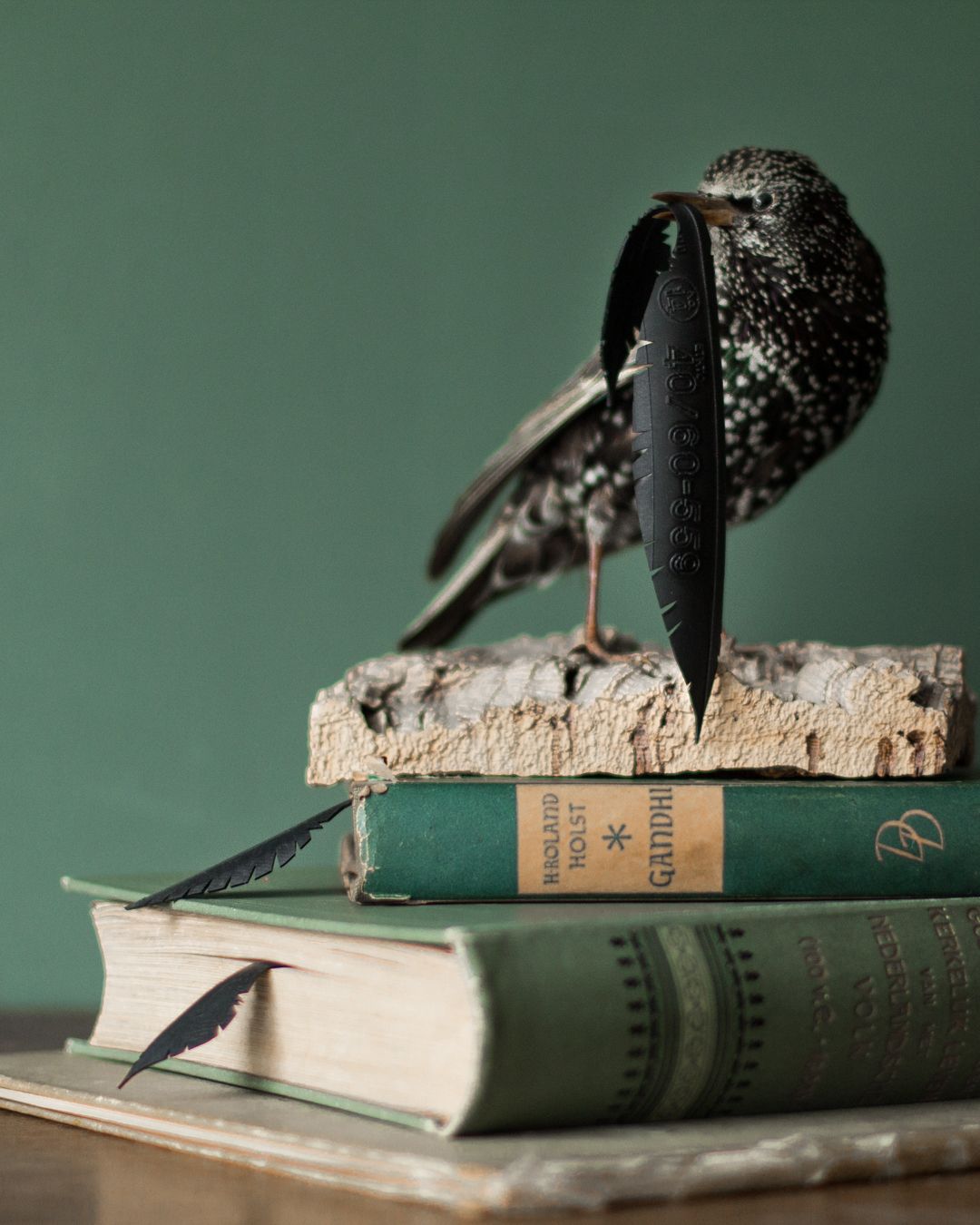 From creating unique, stylish, and comfortable accessories to saving the planet by upcycling deadstock materials, De Veertjeskoningin is just what every conscious consumer needs to make a fashion statement!
---
Find more of De Veertjeskoningin here:‌‌‌‌‌
‌‌‌‌‌‌‌‌
Website: deveertjeskoningin.nl
‌Instagram: @deveertjeskoningin
Like this story? Tell us yours! Share your brand story and love for your custom packaging and get a chance to be featured on the wrap! If you're a noissue customer and are interested, you can join the Eco-Alliance by clicking here and answering a few questions here.
Questions? Email us at ecoalliance@noissue.co