Despite the many negative impacts of Covid-19, one industry thrived as a result of the circumstances. Online stores came ready-made for the new socially-distanced model and e-commerce sales increased by 27.6% with a value of approximately $ 4.280 trillion). With no restaurants or shops to spend their money in, consumers turned to the internet to indulge in small pleasures. Amazon reported a near 200-percent increase in profits, reaching a staggering US$ 96.1 billion.
But what about the smaller players? SMBs (small and medium sized businesses) who transitioned to e-commerce were also highly rewarded: NBC news reports that small retailers saw an average of 110 percent increase in online sales.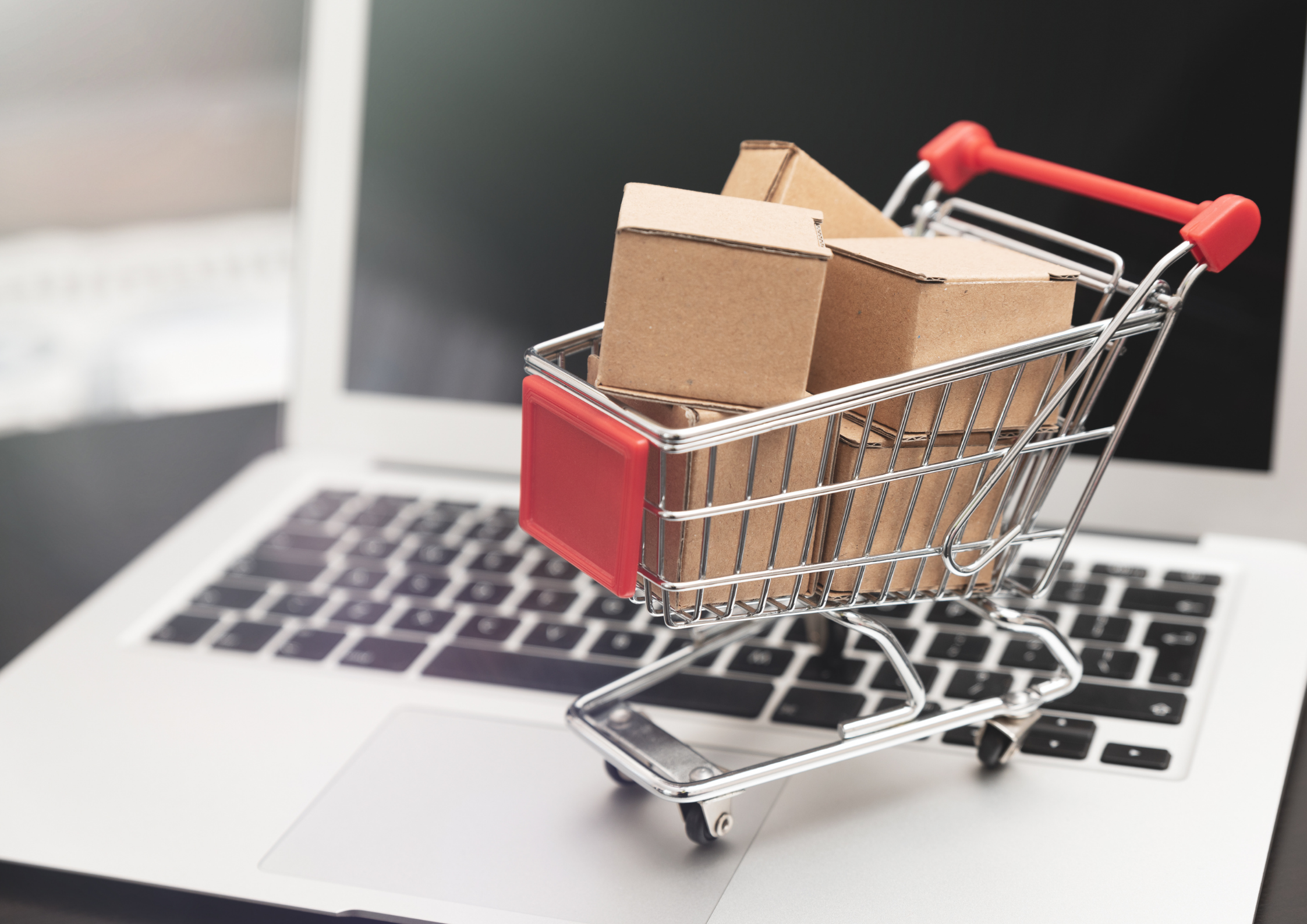 Another outcome of the pandemic has been the undeniable rise of eco-consciousness. A 2020 survey by Accenture detailed that consumer habits have dramatically evolved, and that 60% found themselves making more environmentally friendly, sustainable or ethical purchases since the start of the pandemic. It seems that the coronavirus gave us time to reevaluate our relationships with the environment and spurred consumers to rethink their consumption habits.
With increased environmental awareness came the inevitable scrutiny of ecommerce. Some claimed that ecommerce was actually better for the planet, while others clamped down on excessive packaging and the carbon footprint of its deliveries. One thing is for sure: the world has gone loco for eco and online merchants need to step up their green game or get left behind.
Why your brand should join the eco-friendly frenzy
Even if you don't consider yourself to be an #ecowarrior, transitioning to an environmentally-friendly business can offer immense benefits. Besides the obvious perks for the planet, it has proved to increase customer loyalty and conversion rates. According to a study by Forbes, 62% of Generation Z and millennials (the generations entering the market right now) prefer to buy from sustainable brands.
Improving your brand image is a sure way to attract environmentally-conscious shoppers of all ages to your website. Consumers want brands that make them feel good, and it will make you feel good too. In the long term, making sustainable changes to your supply chain will reduce your business' use of resources and actually save you money. You just have to overcome the hurdle of taking those first steps.
How to become a sustainable brand
Now that we've covered why you should go green, let's take a look at some tips and tricks on how this can be achieved.
Use a carbon offsetting tool
Carbon offsetting is a great place to start your sustainability journey. You can use third-party apps such as CarbonCroc, that calculate the carbon footprint of each of your products to then offset it in verified carbon offsetting projects. It requires minimal effort and allows you to have a concise idea of the impact you're having on the environment. It can also highlight areas of your business that are more harmful to the planet (perhaps the materials used or worldwide shipping) and therefore allows you to constructively implement sustainable practices that will be most effective for you.
Adda coffee from Pittsburgh, Pennsylvania made the move to become carbon neutral by partnering with CarbonCroc in February 2021. Morgan Mccoy, the general manager of Adda coffee expressed her frustration with the inevitable impact that her business has on the environment. In an interview with the Incline, Morgan also elaborated on overcoming the struggle to publicise Adda's move to becoming carbon neutral, as she feared it could be construed as greenwashing (the term that refers to brands falsely promoting eco-friendly practices as a marketing technique). However, Morgan explains:
"We want to be honest and make it clear that no matter what, consumption = consequence (...) It's important to us that we say: here's our consumption, here's our impact and here's our action. We can't make your latte amazing for the Earth just yet, but we can take the dollar you choose to spend with us and do our best to invest it towards a better future."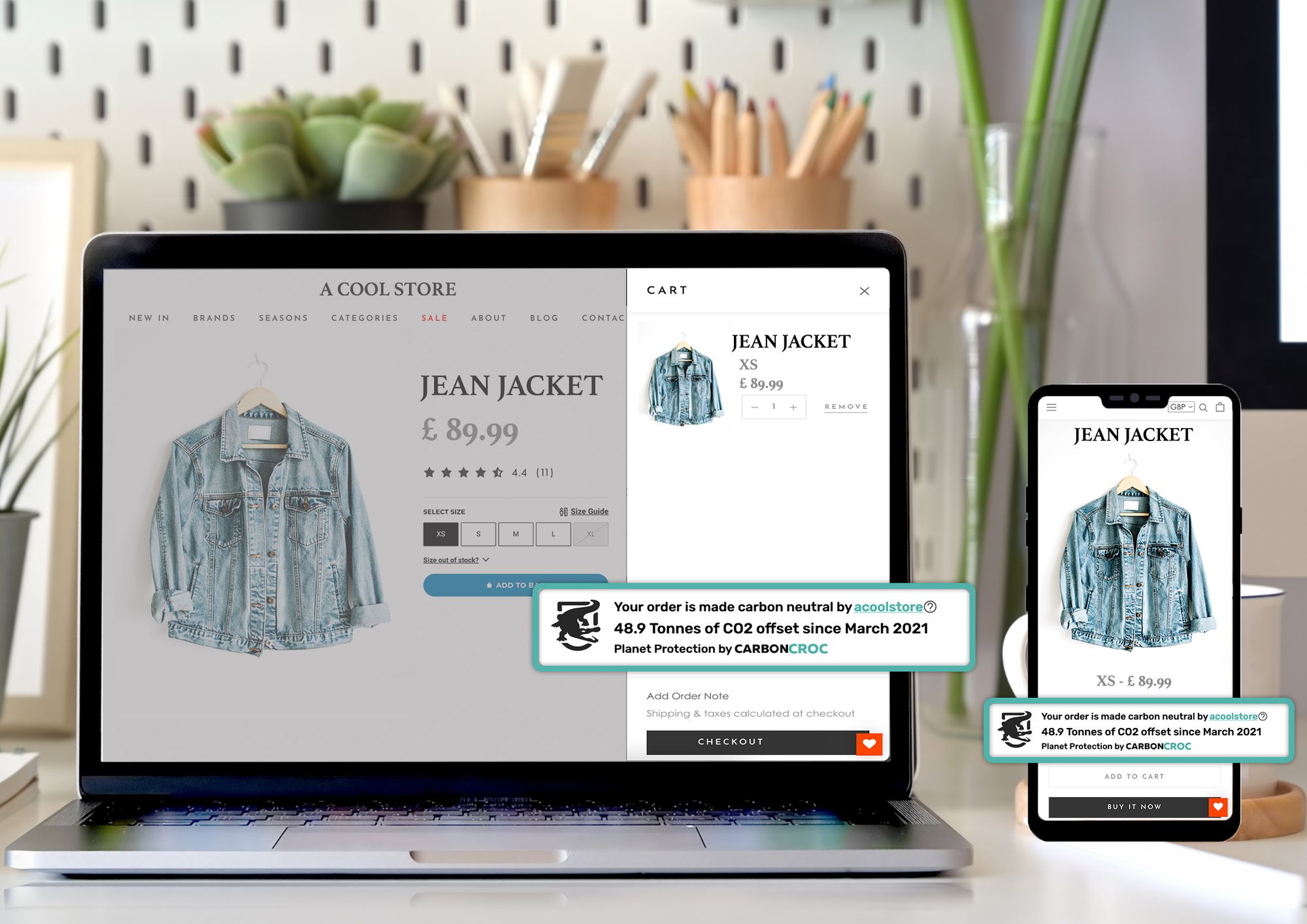 Adopt the use of sustainable packaging
The next logical step for ecommerce businesses is to reassess the packaging they're using. Did you know that every year 165 billion packages are shipped in the US alone, which amounts to more than 1 billion trees? And this does not even take into account the mounds of plastic and bubble wrap that accompanies them.
That's where noissue comes in. You can choose from a variety of customizable, recyclable and compostable packaging and mailers to suit your business' needs. But don't forget the basics – we want to encourage you to reduce your packaging as well. Stay away from the amazon-style plastic-wrapped deck of cards inside a mailer, inside another box, inside another furniture-sized box (you get the picture…) Think about how much money you will save on cardboard if you use it more sparingly! Bulk shipping is also a great option for customers who are expecting large orders.
Prioritize shipping over flying
Air-mail is a no go in the eco-world. Granted, this may be unrealistic for businesses who want to offer competitive delivery services but a way to combat this is to give customers the option for slow shipping at the checkout.
Source eco-friendly products
Sourcing green will take your green rating (this will be implemented in the future – mark my words) to the next level. This is particularly relevant to retail brands, as textile is the second most polluting industry in the world after oil and gas.
One of my favorites is Organic Basics, a Danish brand that creates underwear, activewear and clothing essentials made ethically in Europe. The brand takes care to use the most responsible fabric materials and technology available and have partnered with certified factory partners. Moreover, Organic Basics promotes transparency of their operations by sharing all of the certified materials they use to produce their clothing and by encouraging you to visit their factories at various European locations, which are all detailed on their website.
Empower your customers to consume more responsibly
Social media is a powerful tool for small businesses looking to sell their products online. To boost your sales, it is essential to develop a brand image that engages your audience. Why not use your brand's influence to encourage customers to recycle and shop more sustainably? This will encourage them to buy high-quality and durable items. A famous example of this strategy is Patagonia's "Do not buy this Jacket" campaign that urged Black Friday shoppers to consider the environmental impact of their purchases and ultimately proved to be a very successful marketing stint.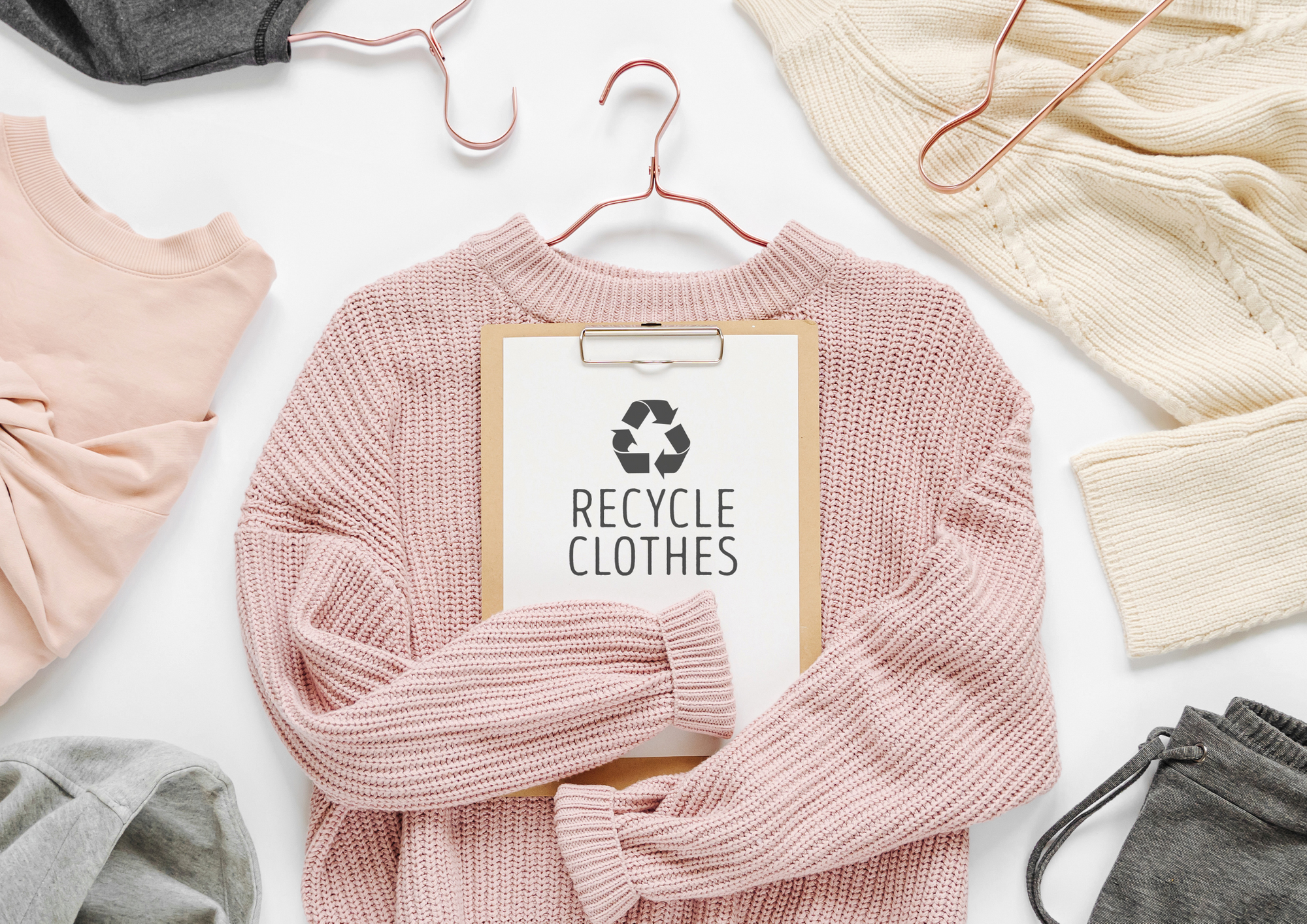 Implement a refill program
This strategy is more suited to the cosmetics industry or to products whose packaging has the capacity to be refilled. I've seen many brands introduce refillable programs as an excellent way to guarantee customer loyalty but one that stands out is the Refill Shoppe. Their website gives you the option to customize your order by product (shampoo, bath salts, detergent), by container (bottle, jar or refill pouch) and by scent (with 6 scents available).
Resell your items on a resale marketplace
If you're involved in the fashion industry you've probably heard of popular resale marketplaces such as Thredup, Depop and Vestiaire Collective. These marketplaces offer small-time fashion brands a brilliant opportunity to sell overstocked or returned merchandise that would otherwise end up in landfill. This will increase the outreach of your brand not only to eco-conscious customers but also thrifters with a smaller budget.
For example, the UK-based retail brand House of Sunny has established a presence on Depop, where they sell returned and defective items at a highly discounted rate. It's often hard to snap up desirable items; this creates extra traction for the brand name. Moreover, the French brand Balzac took things to the next level and created its own resale website, where they encourage customers to resell their second-hand Balzac items to extend the garment's life (and profit off its extended potential!)
---
Oona Farchy works as Head of Marketing for the start-up CarbonCroc, a shopify app that can make your online store carbon neutral in one click. We calculate the carbon footprint of your products and offset it into certified carbon projects. Click here for a free demo.