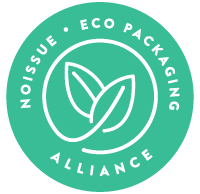 As we continuously build a more sustainable future, eco-conscious fashion have steadily been on the rise, especially within independent fashion labels! There's no denying that the mainstream fashion industry hasn't left the best impact on the earth. But the good news is, small-biz fashion labels have been rising to the occasion — and we couldn't be more grateful!
One of the people doing just that is Santemi, the fashion lover and founder behind the ethical fashion label DEMI. Based in Switzerland, DEMI is a streetwear fashion label that's all about sustainable, organic, and vegan clothing catered to all genders. In other words, all the things we love to see in the future of fashion! And the cherry on top? That it's packed in sustainable packaging, including her custom-designed soy-ink noissue Stamp!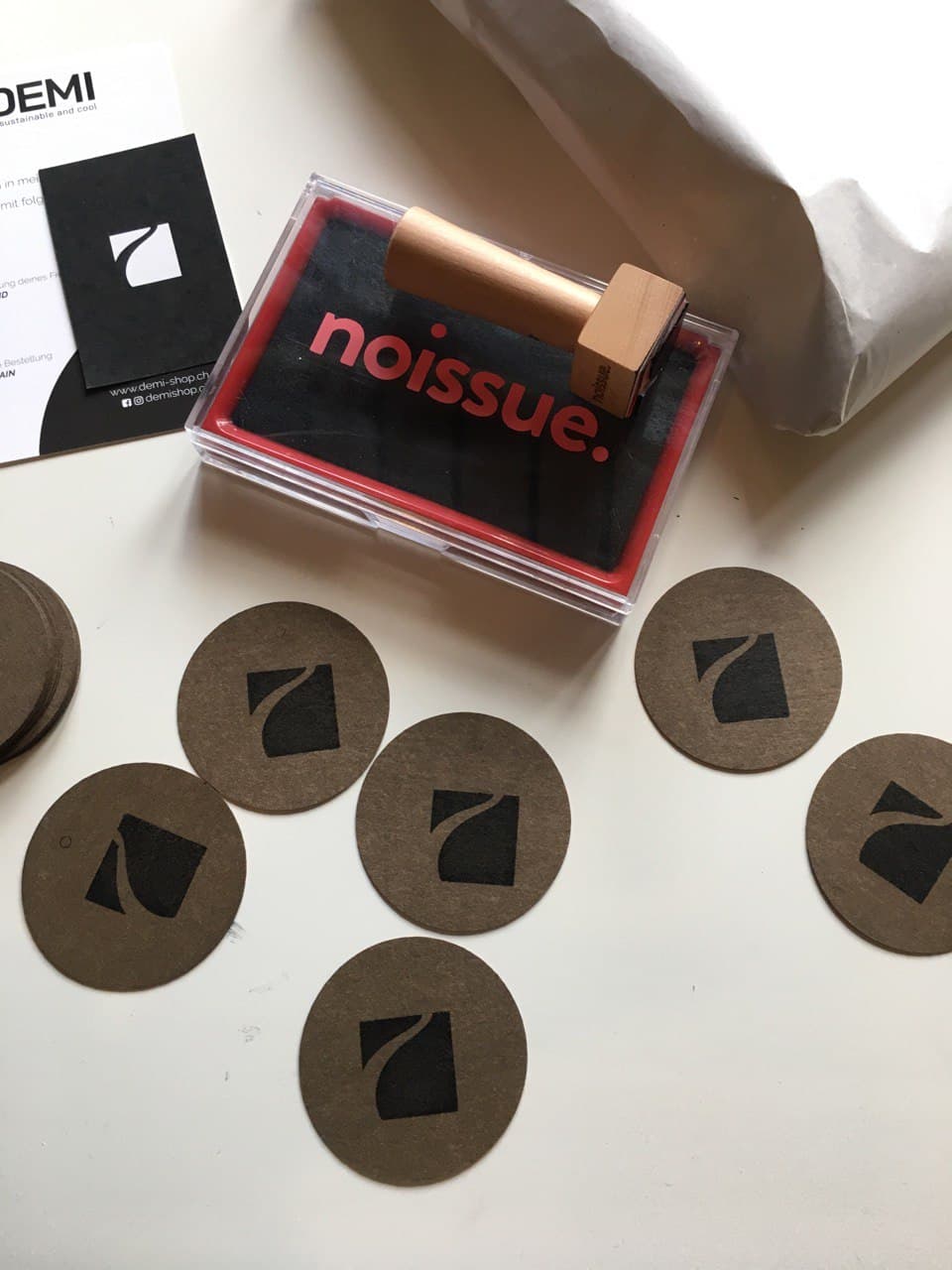 Everything at DEMI is created with care and intention, and is made-to-order by Santemi herself! It's also something that makes DEMI inherently unique. Every single piece of clothing is unique, customizable, and is only available in minimal quantities. Creating sustainable clothing that's truly unlike any other in the market is what's at the core of Santemi's brand!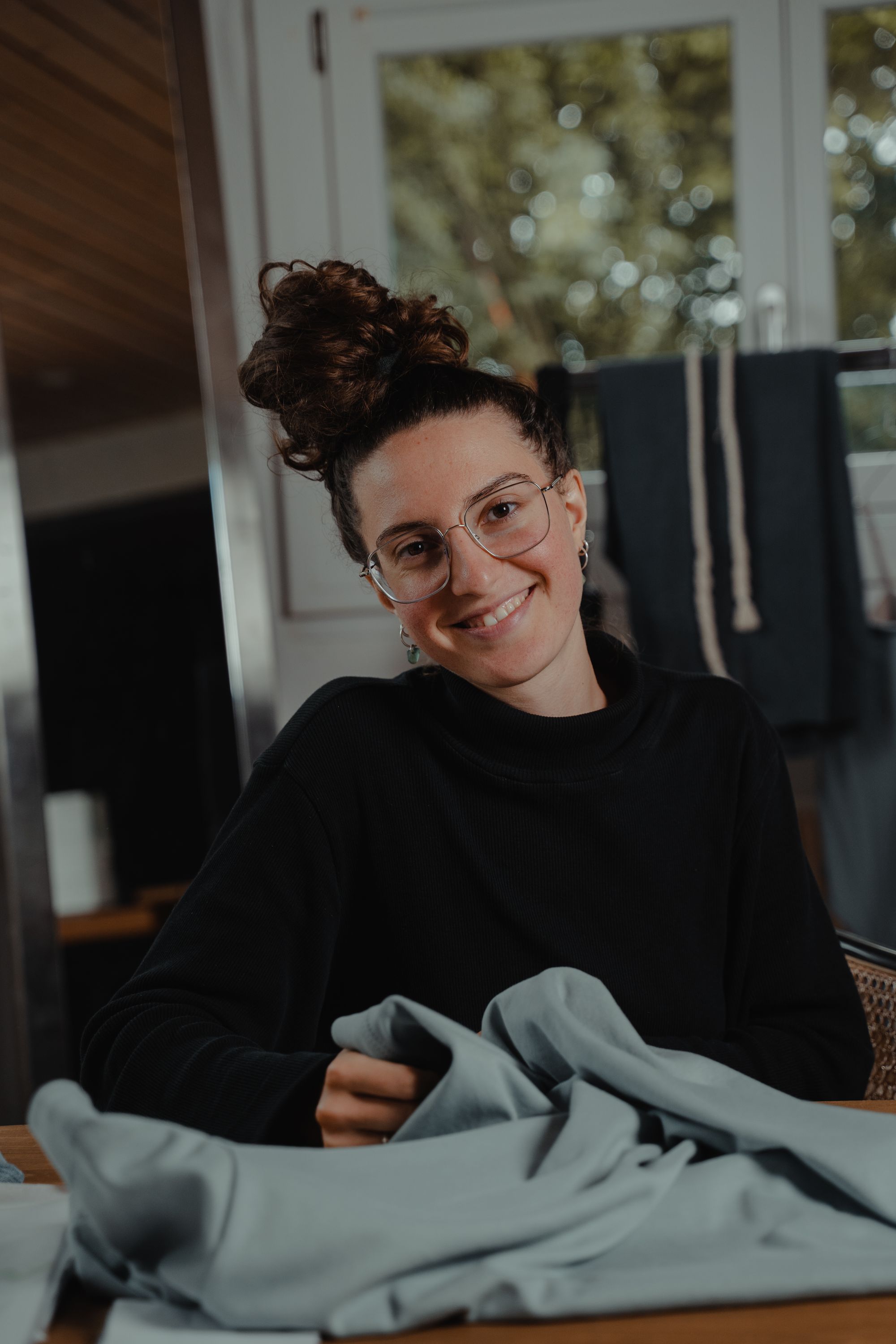 Santemi had always known that starting her own business was something she would do one day, but had previously been hesitant to do so for fear of failure. It was only in 2021 that she finally took the leap to follow her passion for ethical fashion and start the groundwork for her small biz, which would eventually become DEMI! It wasn't always the easiest facing her fears, but Santemi came to the realization that the faster she simply started, the closer she would get to achieving her dream.
And with DEMI, Santemi's mission is straightforward: to raise awareness of the value of a garment. Though her brand may be small and young, Santemi hopes to take her mission as far and wide as possible, and to encourage conscious and local fashion consumption on a national level. She's also adamant about transparency within her business, and hopes to showcase to her customers that there's an identity behind every piece of apparel. Everything is thoughtfully crafted by hand with her customers' long-term use in mind! After all, fashion has never really been just clothing — it's also one of the best forms of self-expression. And what could be better than doing that while being kinder to the earth?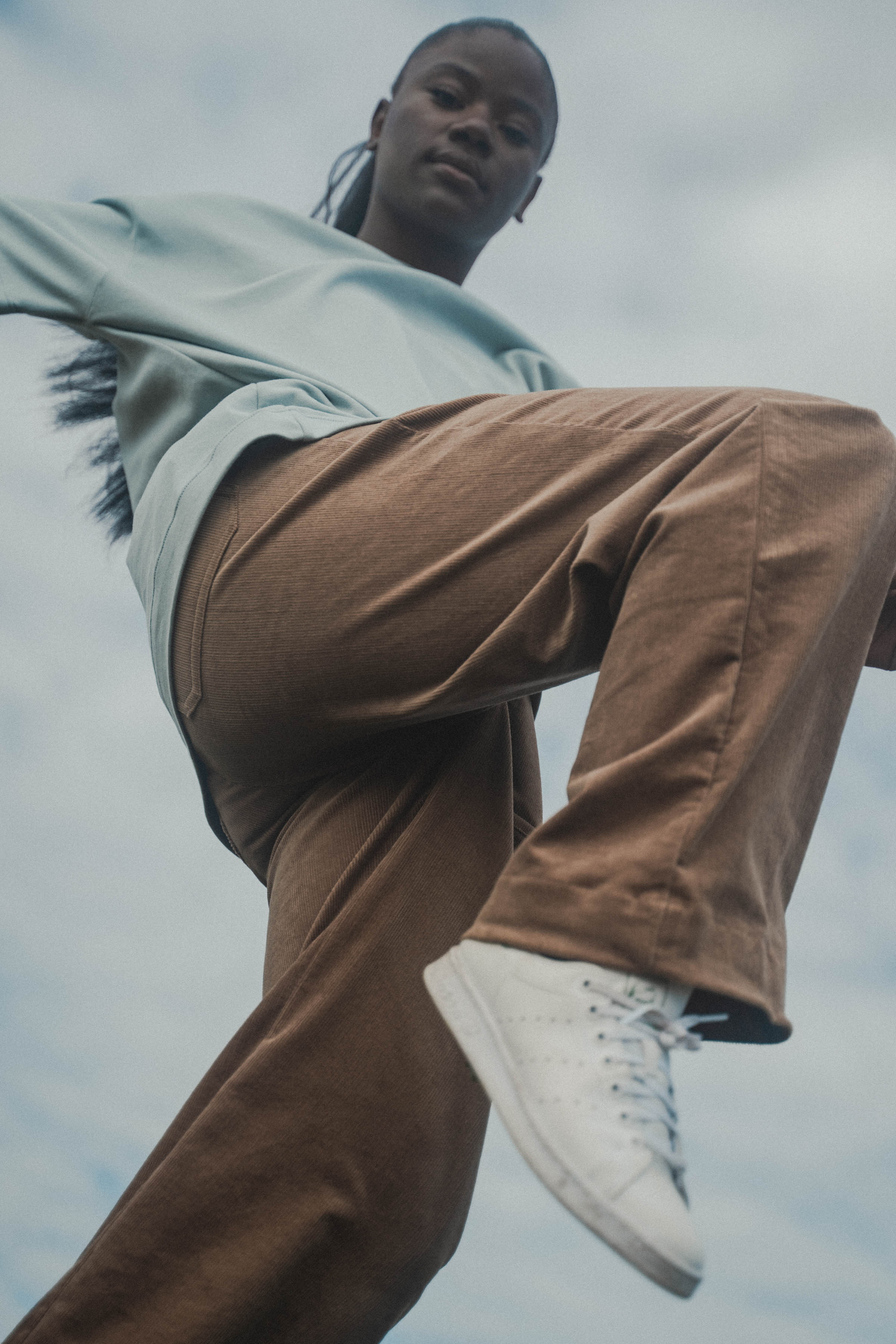 Outside of her environmental advocacies, Santemi's brand is also on a mission to encourage independence among young adults, something that's apparent within her brand's identity.
Sustainability is threaded in the DNA of DEMI and is something she works towards everyday, both as a brand owner and as an individual. This means having sustainability top of mind whenever she makes everyday decisions, and building a lifestyle that centers around sustainable practices. It's also something that goes beyond commerce: as a small-biz owner, Santemi believes that sustainability also means not limiting the worth of a product or service to monetary value, but how it can be used for a greater good.
She also recognizes that sustainability isn't a be-all and end-all solution, but an ongoing process that we continuously work towards every day to create a better world for everyone involved.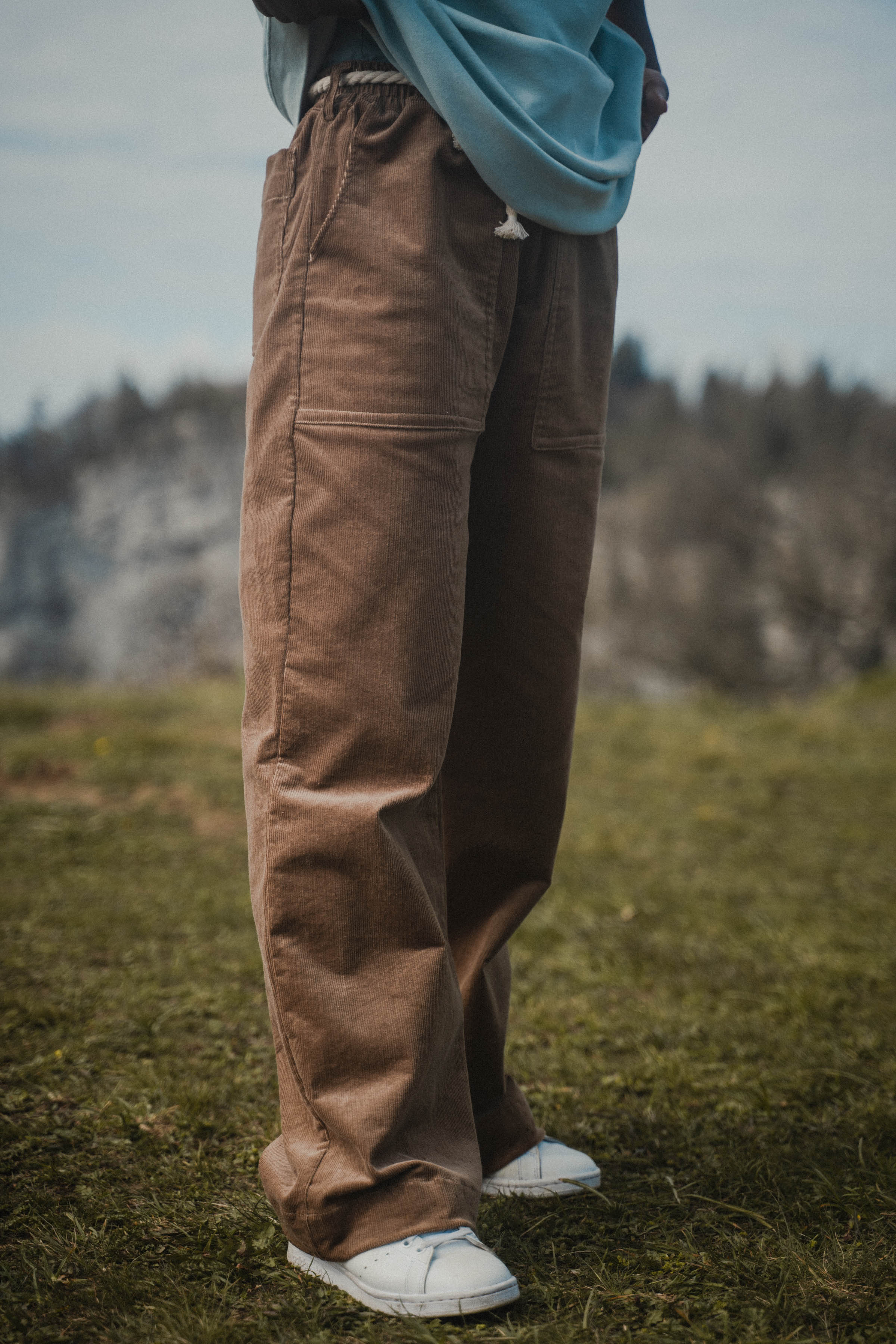 "For me, sustainability means that we act in harmony with people, animals, and nature. [...] Sustainability is a personal process that is constantly growing and adapting. Day by day, we need to become more aware of what our actions are doing holistically. For me, sustainability is the awareness of our actions."
And when it came to finding the proper packaging for her clothing, Santemi knew that using earth-friendly packaging was a non-negotiable, which is why she decided to partner with noissue! Environmental consciousness is present in every step of her process and is something she strives to champion everyday, no matter how big or small.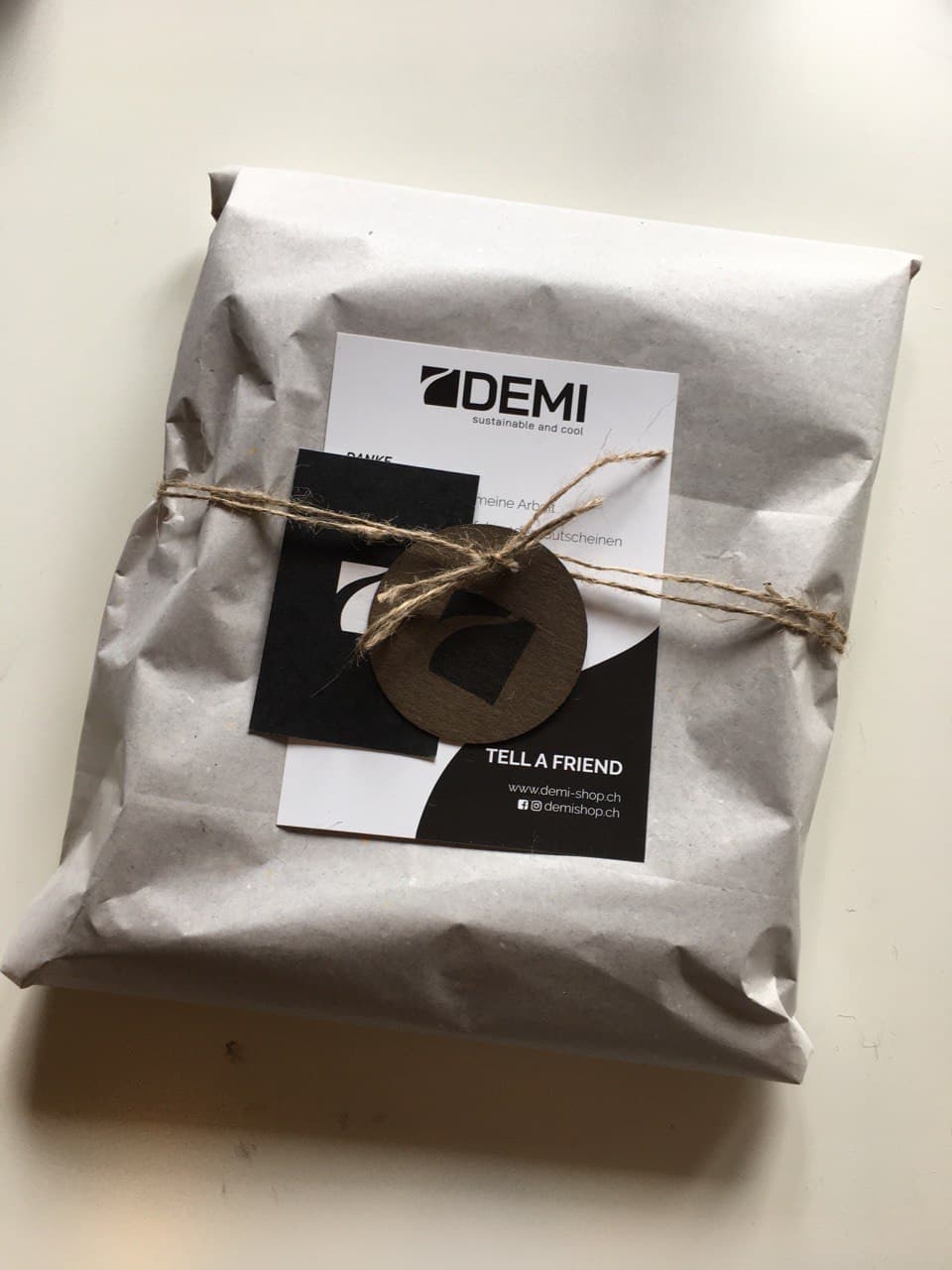 Beyond her sustainable packaging, Santemi's also happy to be part of noissue's Eco-Alliance community to do even more for the planet! In doing so, she's able to contribute to environmental initiatives around the globe with her every order of noissue packaging. Being part of the Eco-Alliance also puts her alongside like-minded brands that also care for sustainability, which in turn also gives credibility to her mission.
"The Eco-Alliance helps me to give more credibility to my mission by showing that I'm actively involved."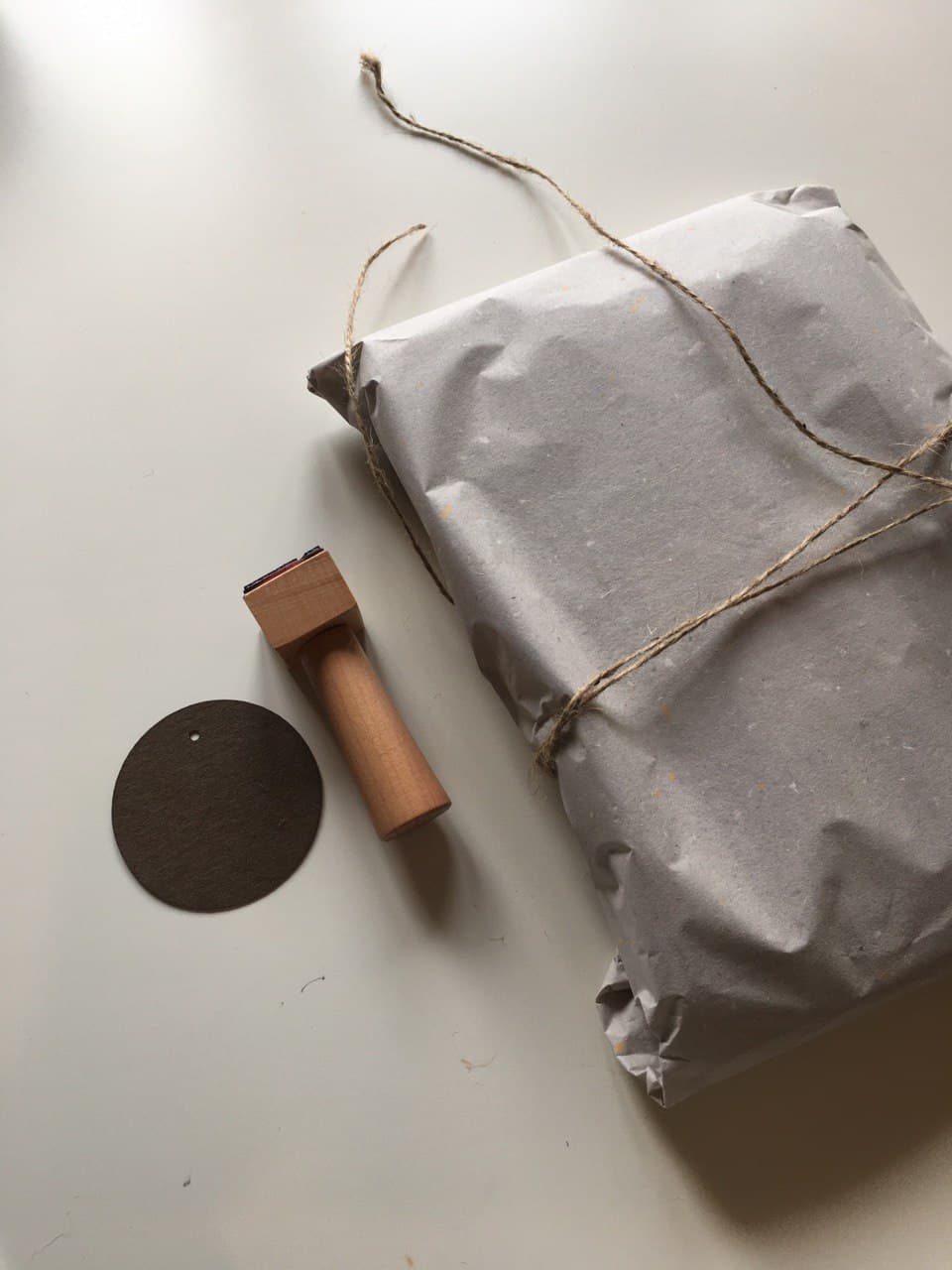 Alongside her sustainable fashion and packaging materials, Santemi makes it a point to reduce her environmental impact wherever she can. One of the main ways she does this is by sourcing and consuming locally! If in certain scenarios this isn't possible, she personally minimizes or offsets her products' carbon footprint.
Transparency is of paramount importance to Santemi. It's also what sets her brand apart in the industry, alongside the fact that every piece is thoughtfully crafted for each customer! Ethical and sustainable fashion is of particular significance to Santemi, especially living in a country where local production costs aren't always affordable. However, this only gives her more incentive to push even harder in her mission for sustainable practices in her industry.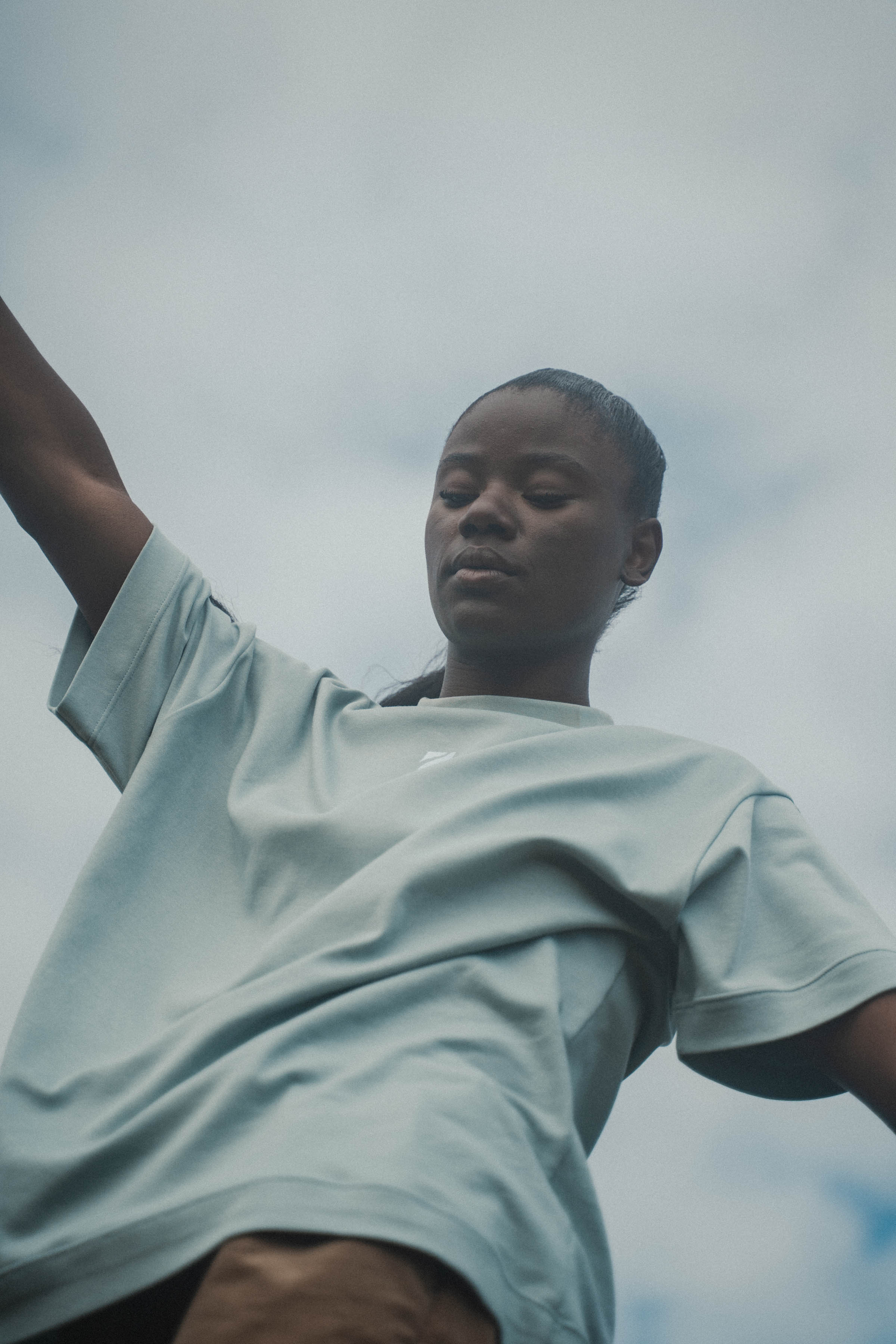 This has certainly been cause for challenges along the way, most especially in raising awareness of sustainable fashion in her community. As a small business, competing with larger and more established brands is tricky, and Santemi acknowledges that choosing sustainability over convenience requires a relevant change in consumer attitude — which is what she works towards every day. She's continuously learning to trust her work and process and keep doing good in the world day by day.
For those who hope to start their own businesses in the same industry, Santemi advises to just go for it. It'll always be worth a try, especially if it's grounded on ethical values. On the business side, she also advises creating a unique selling proposition that genuinely sets you apart in the industry! And finally, to practice patience — lots of it, and to stay true to your values.
The future of fashion must be ethical and sustainable. And with people like Santemi putting in the work everyday, that future's looking better than ever.
---
Find more of DEMI  here:‌‌‌‌‌
‌‌‌‌‌‌‌‌
Website:‌ demi-shop.ch
Instagram: @demishop.ch
Like this story? Tell us yours! Share your brand story and love for your custom packaging and get a chance to be featured on the wrap! If you're a noissue customer and are interested, you can join the Eco-Alliance by clicking here and answering a few questions here.
Questions? Email us at ecoalliance@noissue.co