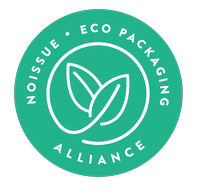 From doodles of adorable coffee cups to designs inspired by her canine sidekick Tank, scrolling through Bria's Instagram page is a guaranteed instant mood-booster, with illustrations that are sure to brighten even the gloomiest of days.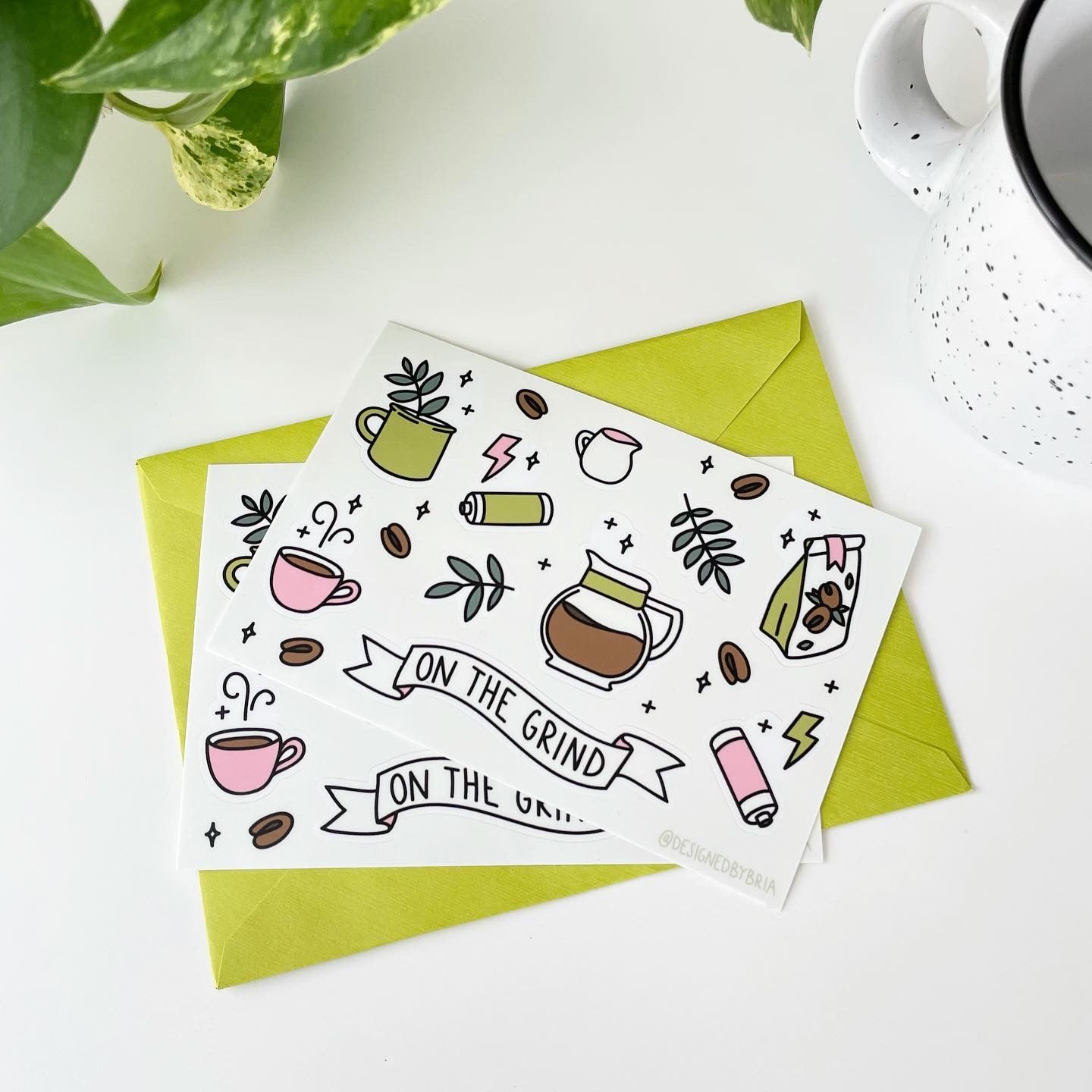 Based in Washington DC, in the US, Designed By Bria began its life as a personal passion project for Bria to create her own original designs and doodles for an online audience — and what better platform to showcase them than Instagram, the most visual of them all?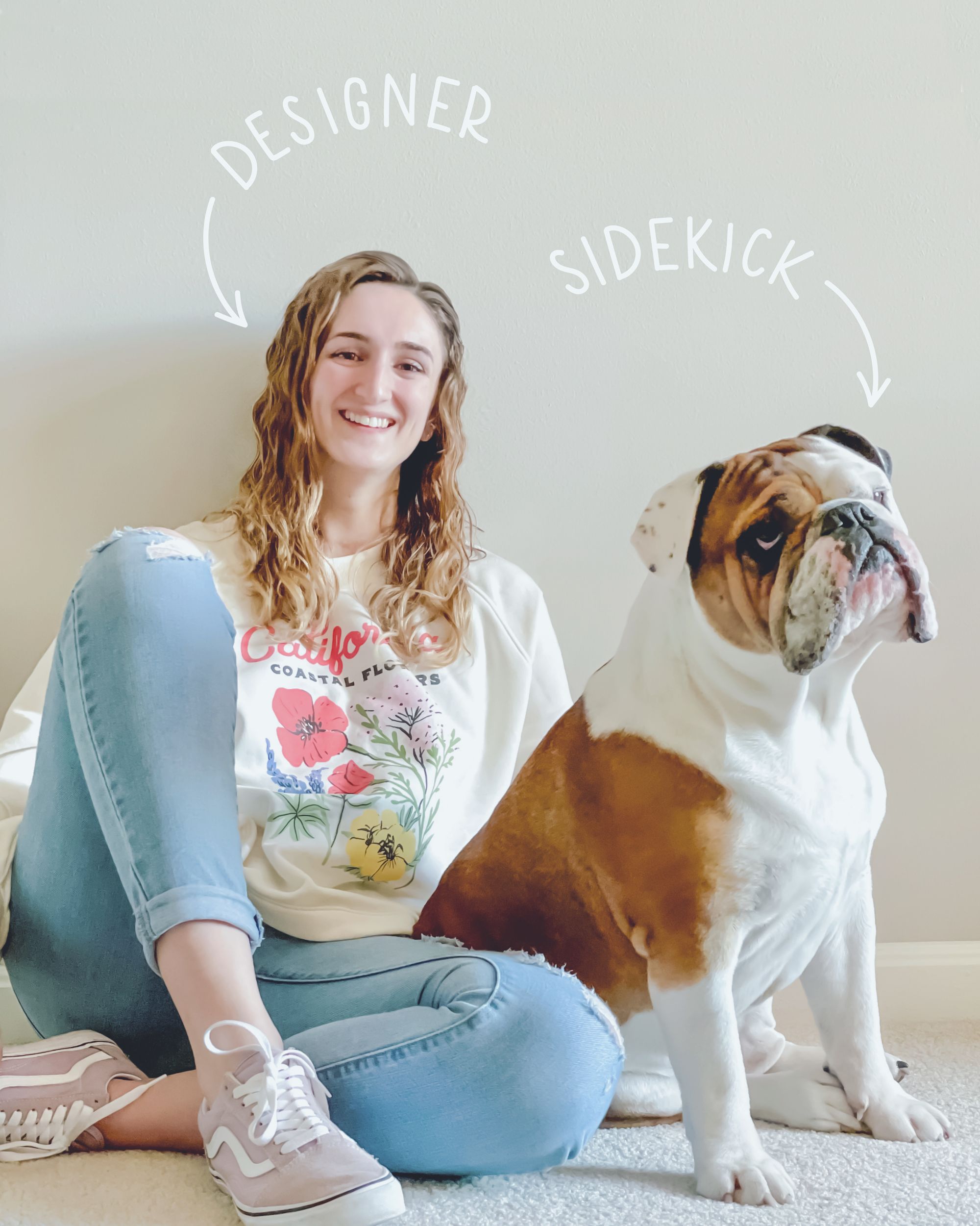 But even with the steadily growing number of artists currently flourishing in online spaces, Bria's designs still manage to stand out on their own with her own distinctive style, which she describes as "playful but refined."
"My unique style of design is playful but refined. My designs are versatile and can be used as repeat pattern designs or rearranged for prints, stickers, and more."
And it's something that's definitely evident in all of Bria's illustrations so far — with lots of bright colors and charming depictions that bring just the right touch of whimsy to everyday items.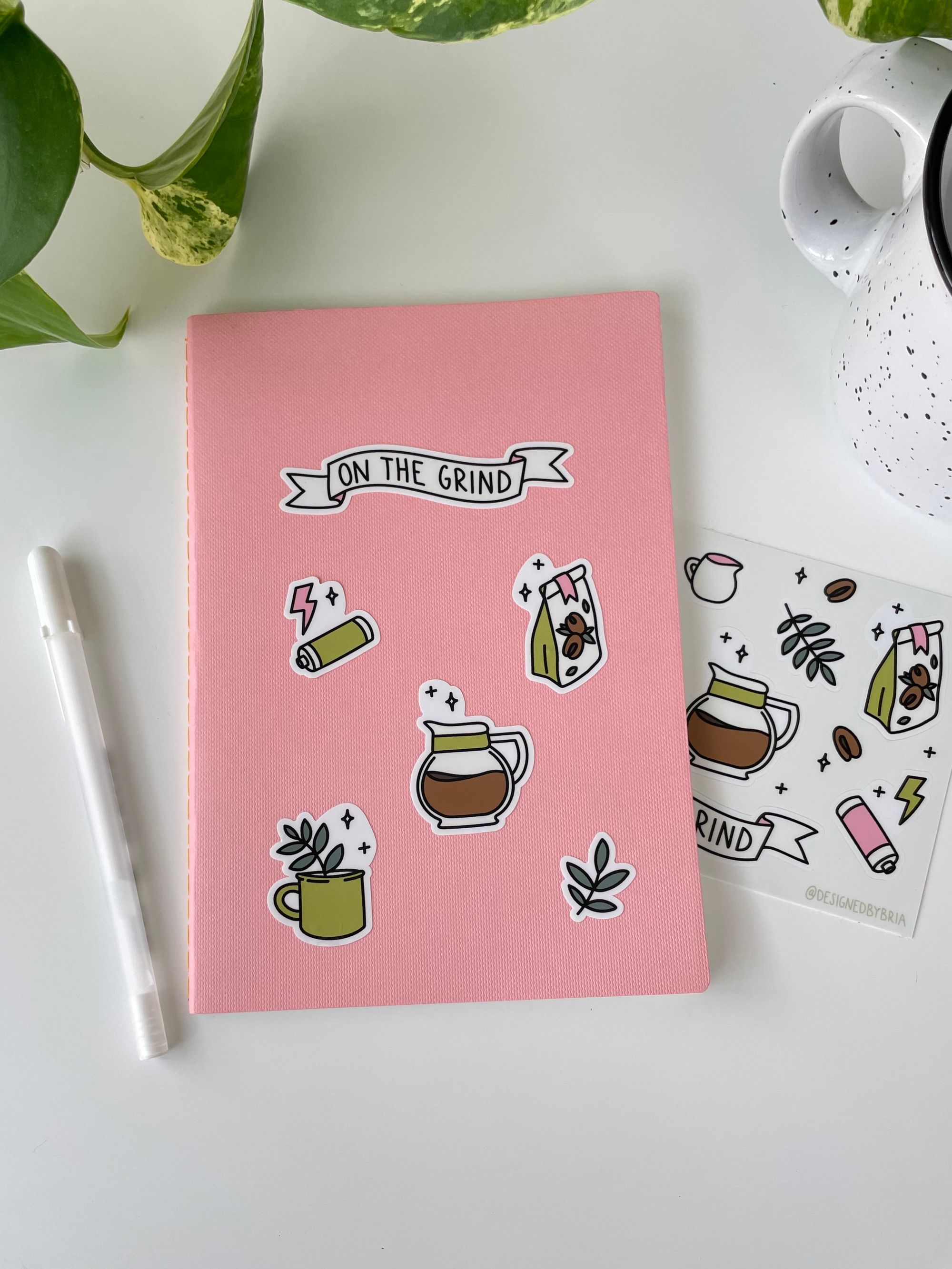 With her delightful designs gradually gaining an audience, Bria soon found new ways to share her art — particularly in the form of stickers and prints, as well as other knick-knacks like tote bags and pins, and even quirky dog accessories!
But as an artist in a rapidly expanding online space, Bria's had her fair share of setbacks as well, such as launching products that just didn't take off. However, she's since learned valuable lessons from those early challenges, and now has a clearer eye for making business decisions.
As for her advice to other young artists looking to build their own presence online, she encourages doing research, following accounts for inspiration, and developing your own unique style as an artist.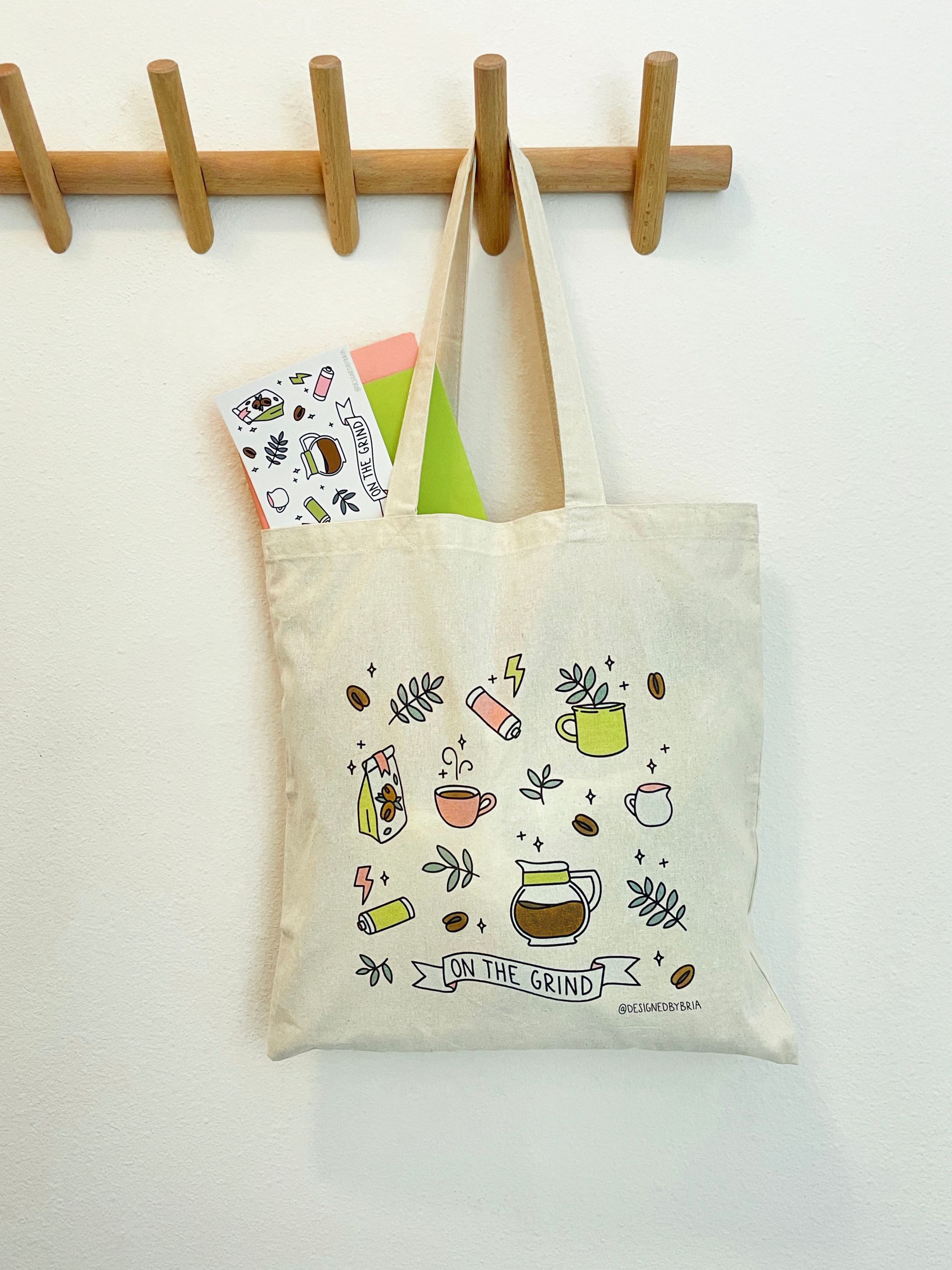 But setting up her own brand online is just the beginning for Bria — one of her goals moving forward is to incorporate a habit of sustainability in her brands, which is something she's already started on in her personal life.
"Sustainability is a big part of my lifestyle. A few years ago I decided to reduce my single-use plastics as much as I could. I switched over to reusable food storage bags, stopped using k-cups and instead used refillable k-pods and coffee grounds, I now bring my own bags to the grocery store and many other small adjustments. I believe if everyone took just a few steps like this to help our planet it would be a more beautiful place to live."
And one of the few easiest ways she's started doing that is by using her very own noissue Stamp for all her products — not only is it environmentally-friendly, it also elevates her branding a step further and allows her to forge more meaningful connections with her customers!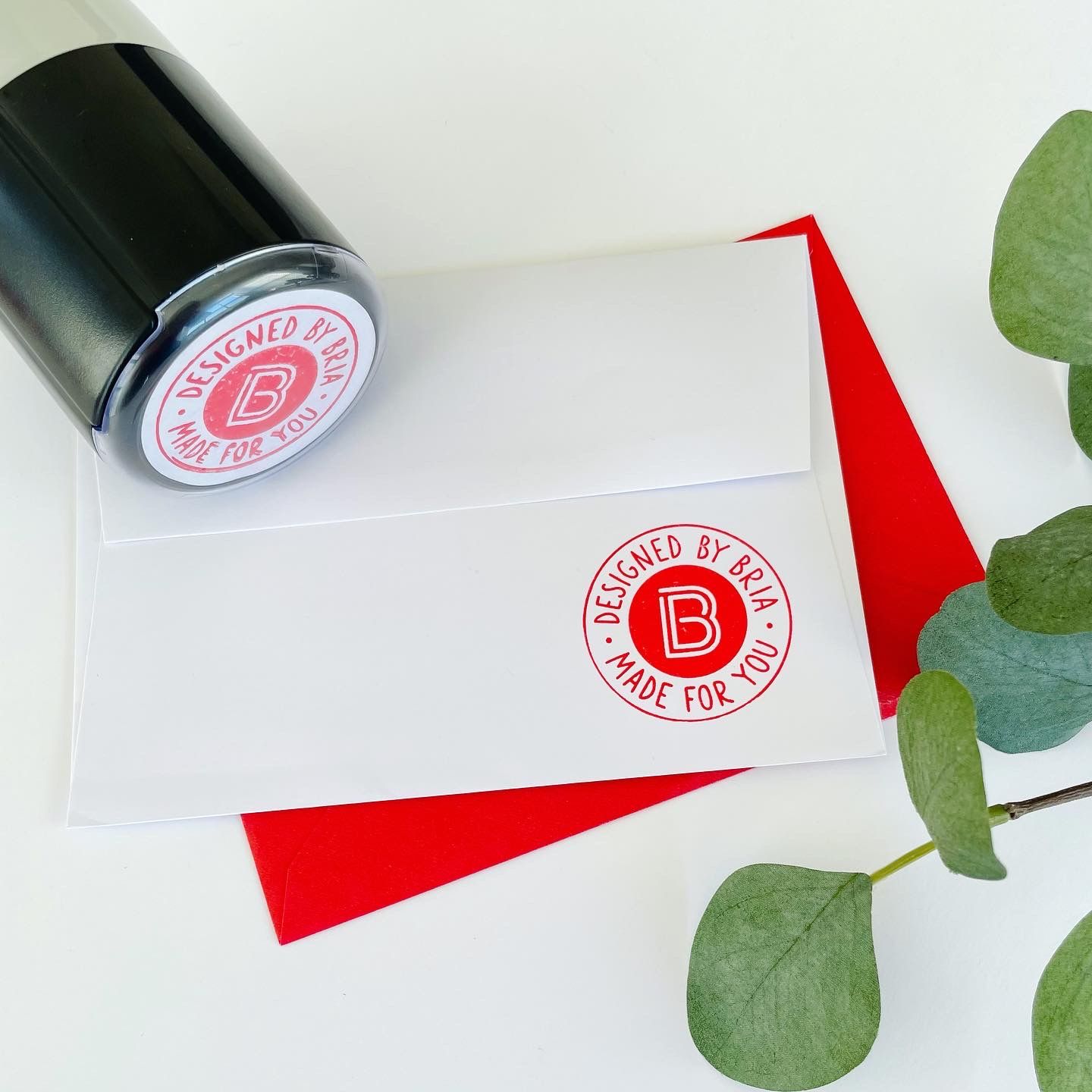 With her eye for good design and adorable illustrations, it's no secret that Bria and noissue are a match made in creative heaven. And with the new steps she's taken towards becoming even more sustainable, we can definitely tell that she has a bria-lliant future up ahead!
---
Find more of Designed by Bria here:‌‌
Website: etsy.com/shop/designedbybria‌
Instagram: @designedbybria
Like this story? Tell us yours! Share your brand story and love for your custom packaging and get a chance to be featured on the wrap! If you're a noissue customer and are interested, you can join the Eco-Packaging Alliance by clicking here and answering a few questions here.
Questions? Email us at ecoalliance@noissue.co.