Product end-of-life is an important but often neglected part of a business processes. In the past, what happens to a product after it's sold has been dismissed as not part of a business owner's responsibility. Now, the times are changing.
Many brands are taking more of a holistic, long-term approach to sustainability, which means considering what the long-term effects of a product wearing, tearing, breaking or being thrown out will be.

This is because the all-too-real consequences of product waste are beginning to show, from over 51 trillion particles of microplastics in our oceans to discarded products piling up in landfills.
Now that there is greater awareness building globally about waste, it's an opportune time for brands to reconsider their product's lifespans.
This can include encouraging reusability of products, repurposing materials or setting up recycling systems that help people play their part in the circular economy.
To help you understand this concept better, here's what we're doing in this space at noissue.
Here's what we're doing to support product end-of-life

All of our packaging products are created with circularity in mind and must fit into a reusable, recyclable or compostable framework.
Some of our products, like our compostable mailers and shipping labels, break down completely.  We also use pre-used materials (like recycled plastic or paper) in our Recycled Mailer Bags and Tissue Paper.
By sourcing pre-used materials, we keep them in use in a circular economy – a system that reuses materials and eliminates waste.
This model replaces the single-use method, and prevents virgin materials from being extracted from the earth.
We've also implemented two strips on all of our mailer bags that mean they can be reused by customers for returns or for mailing something else.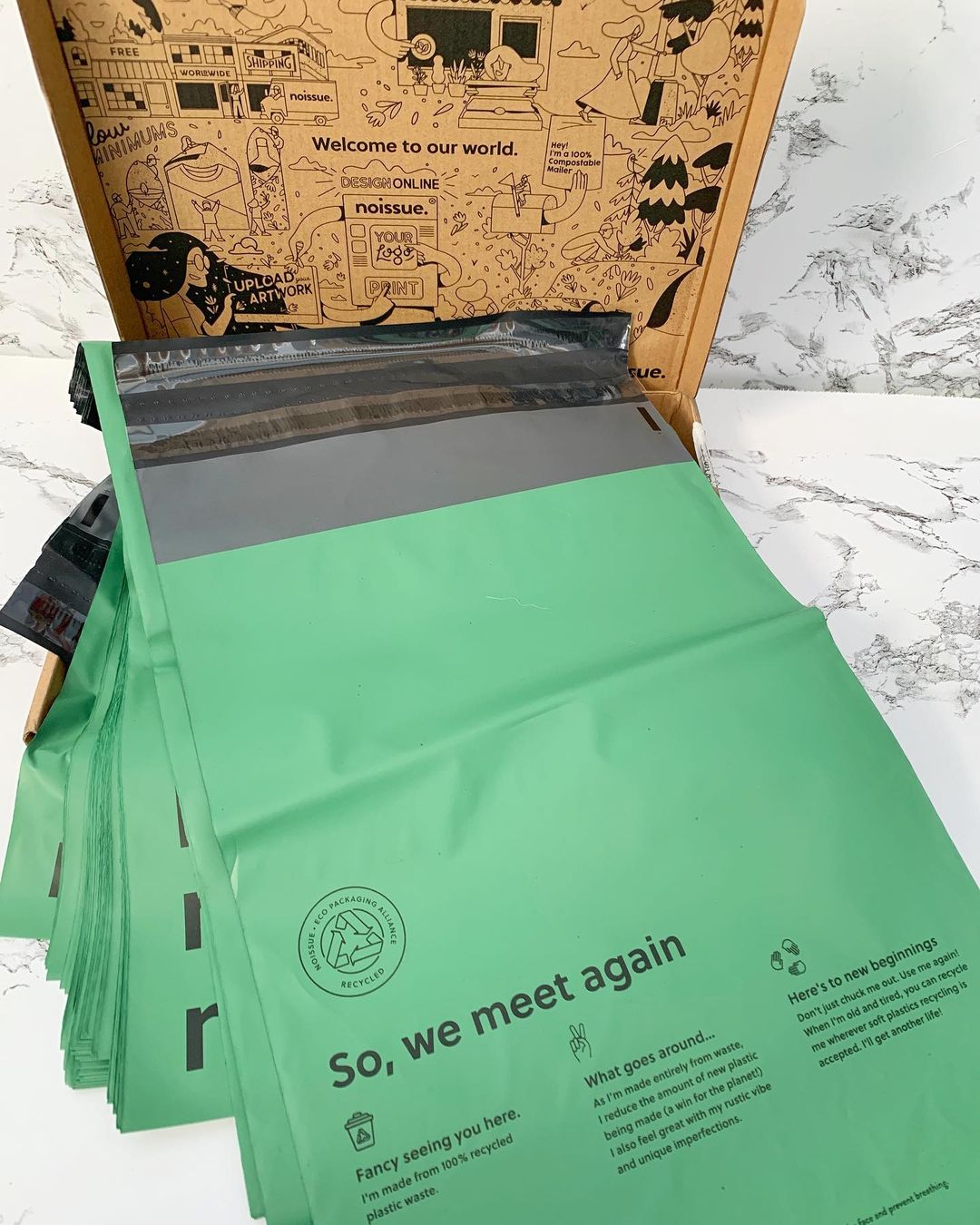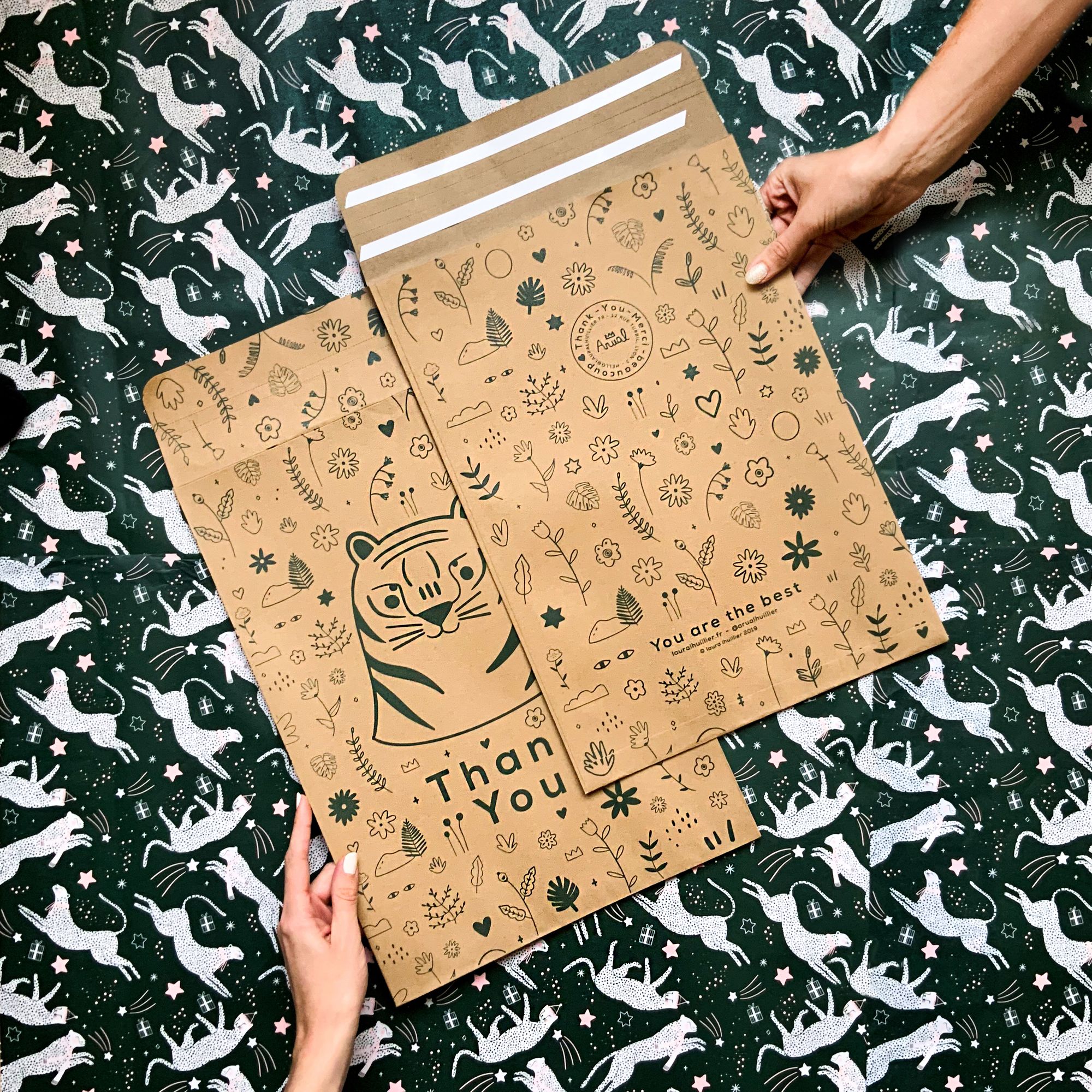 Keeping reusability in mind, our reusable organic cotton tote bags are another great way of providing resourceful products for consumers to use again and again.
Designing products for a circular economy adds lasting value not only to businesses, but to consumers as well.
These are a few of the initiatives our business is taking, but what about your own?
4 Ways to Consider Product End-of-Life

Thinking about alternative uses for products is a great place to start. If your product is already sustainably sourced, you may be asking what further courses of action are possible. Customer education around care and repair can be a savvy next step.
Aside from the product's material and alternative purposes, brands can offer care guides to extend a product's lifespan even more.
To help break down how to best implement product circularity and end-of-life practices as a small business, here are 4 tips:
1. Use the make-waste-make model and repurpose a material already in use.

In their book, Radical Matter, researchers and consultants Kate Franklin and Caroline Till offer an alternative to the current take-make-waste model: make-waste-make.
They suggest that enough materials exist in the world today to repurpose into products, so we can avoid continuing to take natural resources from the earth.
Part of fighting the good fight is slowing down overall raw material production, not just sourcing sustainably or elongating product lifespans.
While this framework might not always be applicable to your business model or products, it offers a radically different approach to production.
Is there a waste product or a byproduct of your production process you've considered not 'valuable' that could be an alternative for a raw material you're already using?
Fashion brand Pangaia is a great example of this model in action. Their latest clothing capsule uses toxic air pollution to create black ink for their products.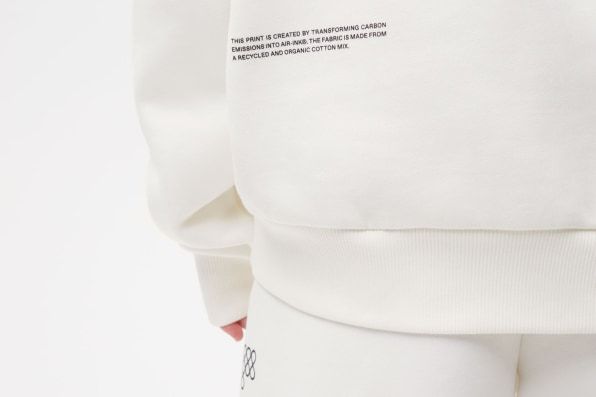 If they can make toxic air pollution fashionable, we reckon you can innovate with any pre-existing material or resource – it's time to get creative!
2. Do due diligence on innovative product design and materials in the industry.

As the saying goes, knowledge is power. Staying on top of industry trends and developments can open your eyes to solutions you didn't even know existed.
As well as this, following your favorite brands, industry pages, and even sustainability sections in larger publications like Harvard Business Review are other great options to continue your sustainability research.
If you don't have time to trawl through Google, here's some places we like to look for inspiration:
– Radical Matter is a book that uses fifty case studies (like StoneCycling's WasteBasedBricks) to illuminate the groundbreaking sustainability advancements businesses are making around the globe.
– Fast Company often details how the world's leading brands are reusing waste in creative ways, like how Allbirds has created a T-shirt from discarded crab shells.
– Publications like Material Source and Dezeen's Green Design are great resources for industry advancements.
– Our partner SupplyCompass has some incredibly comprehensive sustainability guides for fashion businesses. They also did a Q&A with us and shared material innovations happening in the fashion industry here.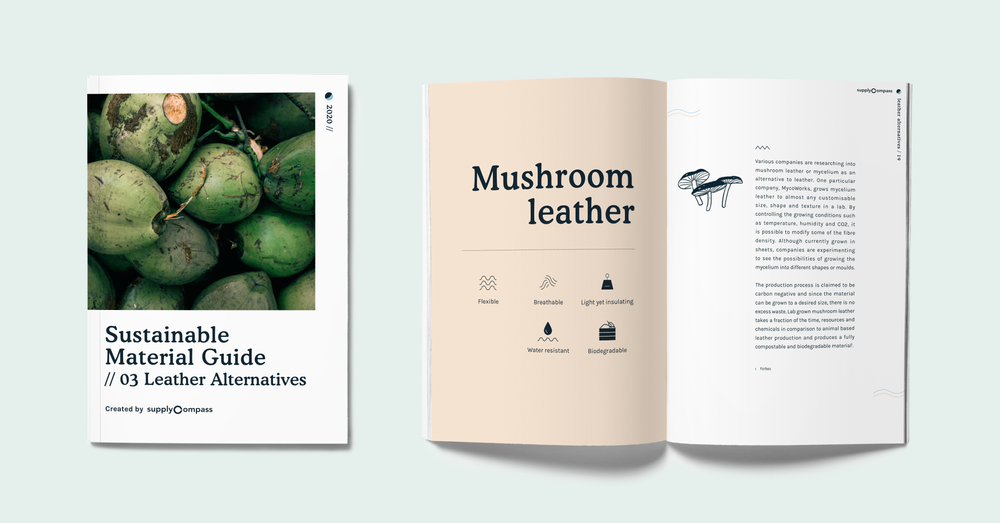 3. Look into a repair or recycling program.

If waste-based materials are not possible for your business model and products –or if you just want to add on even more sustainable perks – you can offer options to help with the end-of-life process of your products.
This is a great way for a business and its customers to play their part in taking responsibility to achieve a common goal. Brands offer repairs for products that happen to break, or a recycling program to reuse materials and keep them in circulation in a different form, like Adidas's new 100% recyclable UltraBoost shoe.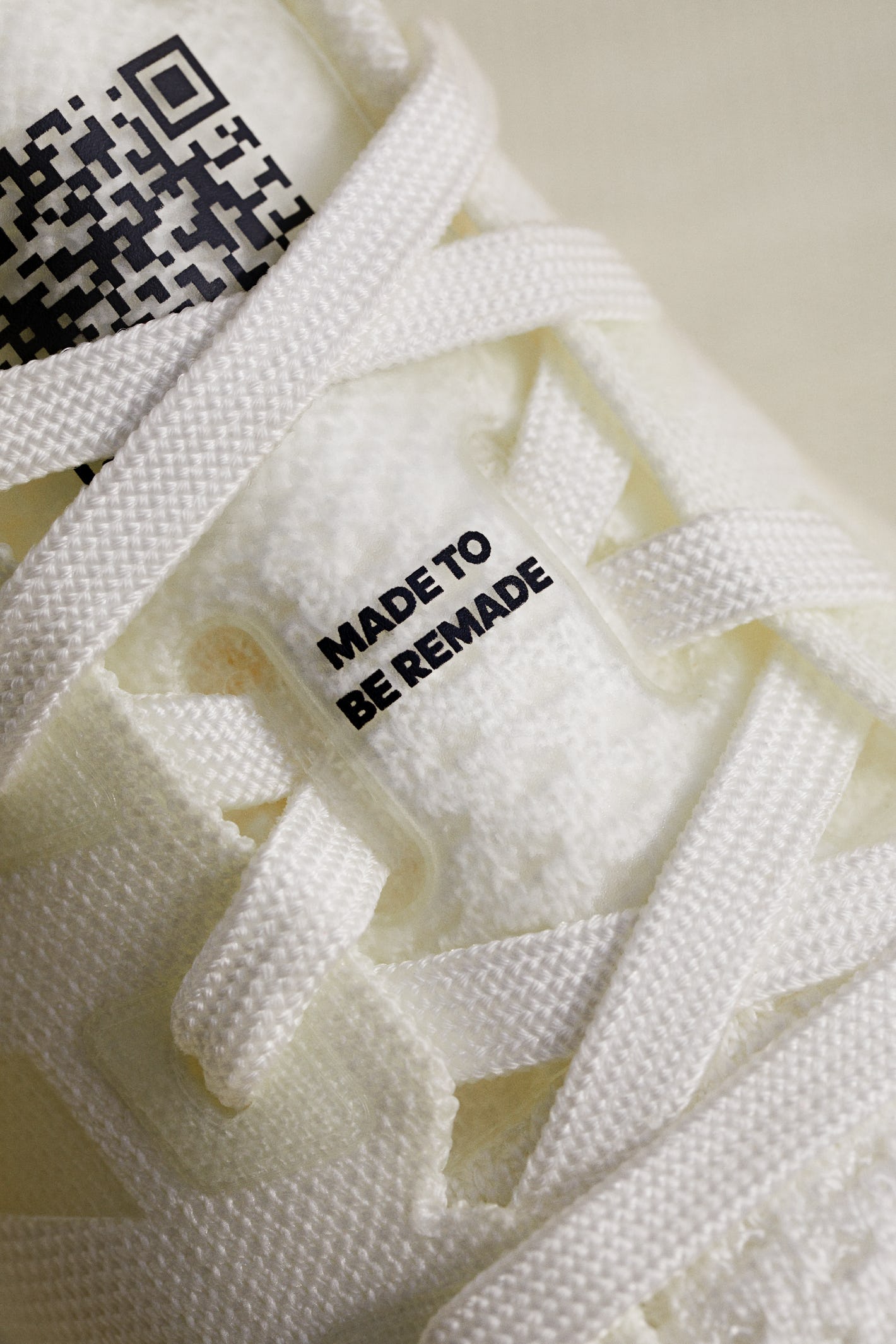 If you're a fashion brand, this could mean encouraging your customers to donate to clothing bins or setting up a Depop or Poshmark account to resell gently loved items looking for a new home.
Another option is to create a circular trade-back scheme that incentivises your customers to dispose of their products in the most sustainable way possible.
One example of this is Pela's 360 program. Pela sends a return package in their initial shipment which allows customers to send back their used phone cases to then either be upcycled into new Pela products or turned into compost.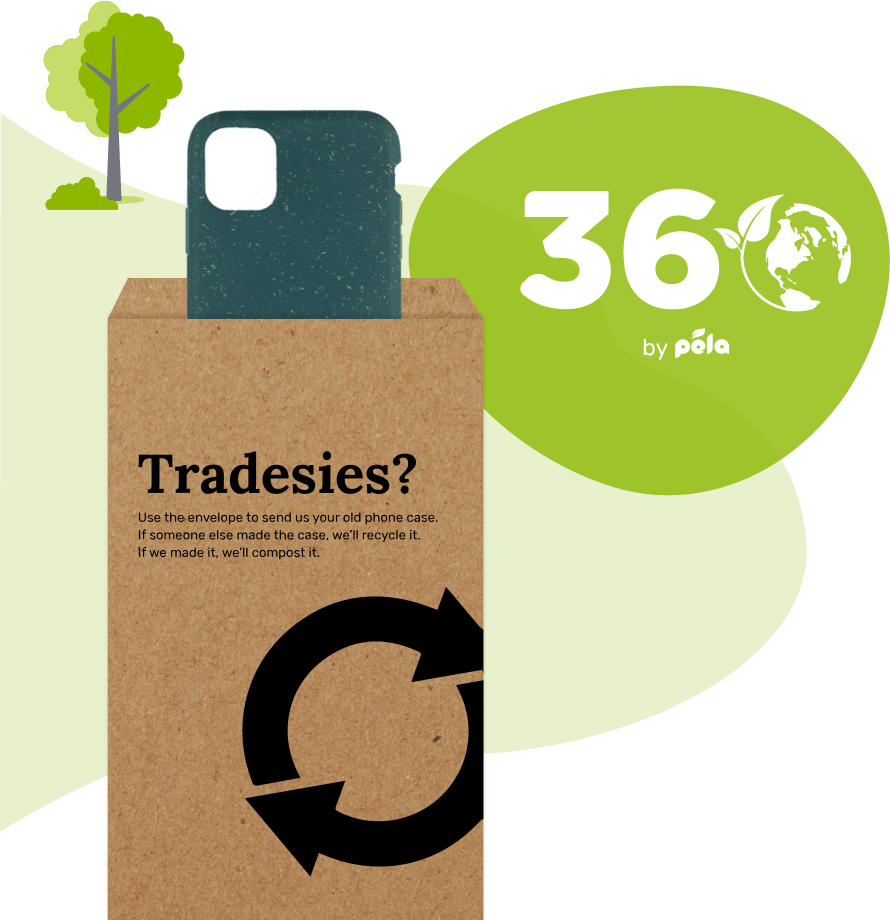 Another example is Mattel, which has joined Lego and Hasbro in creating a toy takeback program where old toys can be sent back to their business to be recovered and repurposed into new products.
4. Empower and listen to your customer.

Customers are the key to success in many ways. They may be using your product in ways your brand never intended, or they may have a suggestion for how your can improve your business processes even further.
These insights could be hidden right under your nose, and provide pivotal information for the growth and success of your products.
Listening carefully to customer feedback with an open mind can offer solutions and revolutionary changes to your brand's sustainability practices.
Are you sharing your sustainability goals and areas you're focused on improving in a blog post, over email or on your social channels? Are you giving them the opportunity for two-way dialogue through being open to responses?
Make sure the floor is open to customers to share these insights with you, so you don't miss out on some magic.
As we mentioned earlier, considering what happens to your product once in the hands of the customer is what often is missing in today's market.
Providing useful resources for reusability and end-of-life best practices for your customer not only promotes a more circular economy but gives your customer the power to make a positive change themselves.
As an example, check out this article we created for reuse, care and end-of-life tips for looking after our organic cotton tote bags.
Wrapping it up

The transition away from our currency take-make-waste model won't happen overnight.
However, it's important for businesses to take the lead in considering the ways in which products are used, reused, and disposed of.
At the end of the day, it's on the brands of the world to ensure a circular economy is just as convenient and approachable for peoples as the current single-use system. To recap, here's our product end-of-life tips:

– Think critically and creatively at the design stage of products 🧵
– Keep an eye on innovations happening in the industry 👀
– Look into a repair or recycling program 🪡
– Empower customers by providing education and being open to feedback 🎤
If these initiatives aren't possible right now, then consider what longer-term goals your business can work towards. You've got this!
For more inspiration, check out our circularity resource to find out how other businesses are implementing circular business practices.